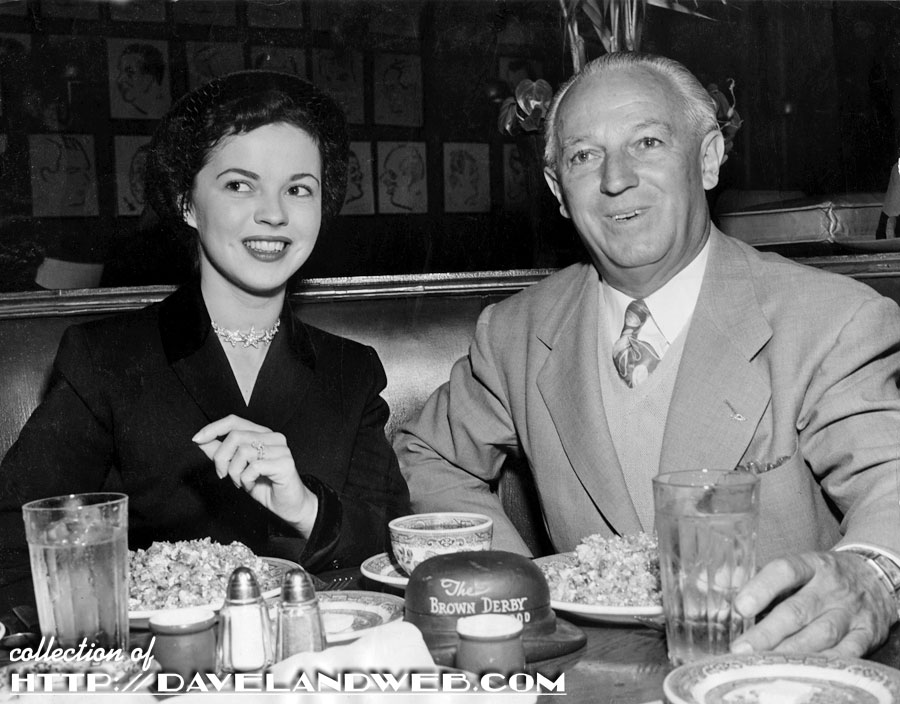 This press photo dates from April 1952. The attached caption:
HAPPY BRIDE: Shirley Temple's first appearance back in Hollywood following her honeymoon with groom Charles Black was at the Brown Derby, when she lunched with her father, George Temple. Note Shirley's magnificent diamond star choker, not to mention her blazing marquise diamond engagement ring.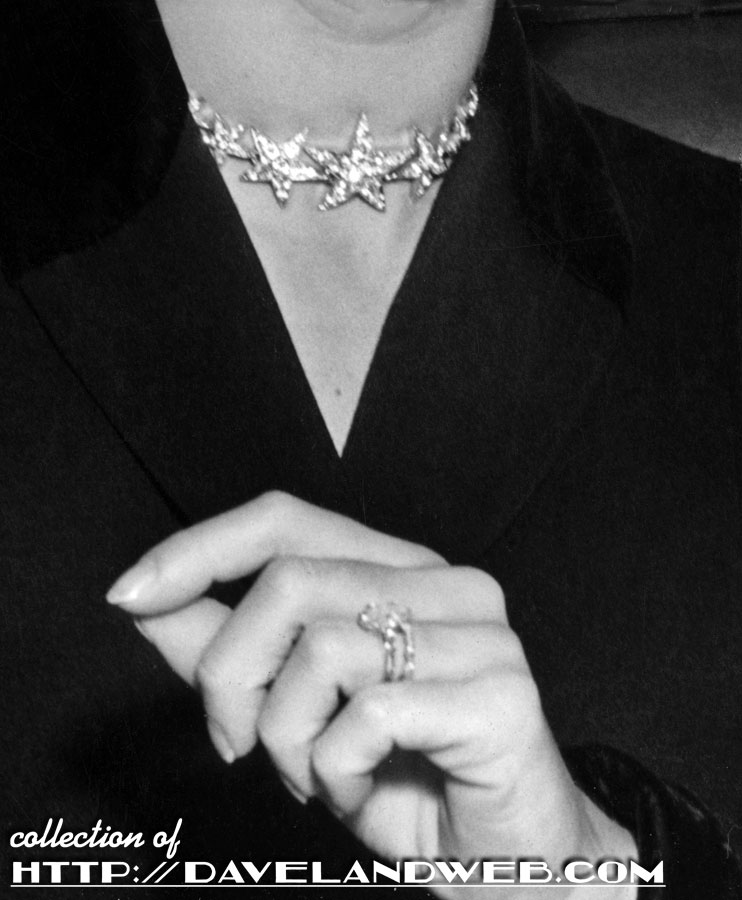 Another year later, in October 1952, it would appear that Shirley had acquired a matching pair of earrings:
NEW YORK, Oct. 22 — MAMA SHIRLEY STEPS OUT — Shirley Temple, the one-time baby sweetheart of the screen, spends an evening on the town with her husband, Navy Commander Charles Black, during a visit to New York from their Bethesda, Md., home. Shirley, retired from the screen since her second marriage, recently recovered from a series of complications following the birth of a son.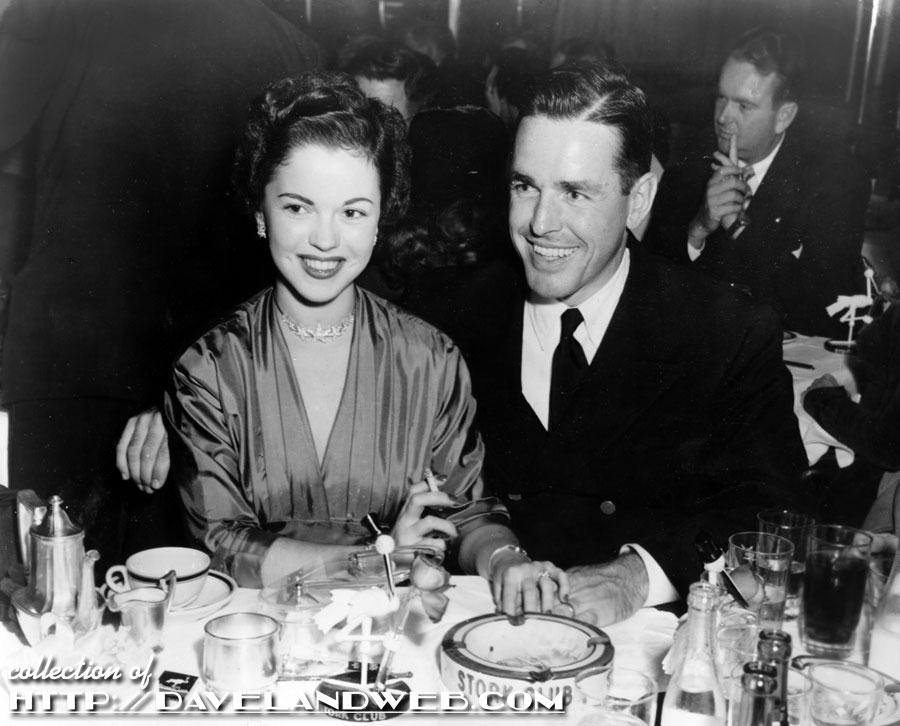 Director Mitchell Leisen fastens the choker on Shirley for the premiere episode of "Shirley Temple's Storybook," January 12, 1958. As the show's hostess, Shirley had to look her best — and she most certainly did!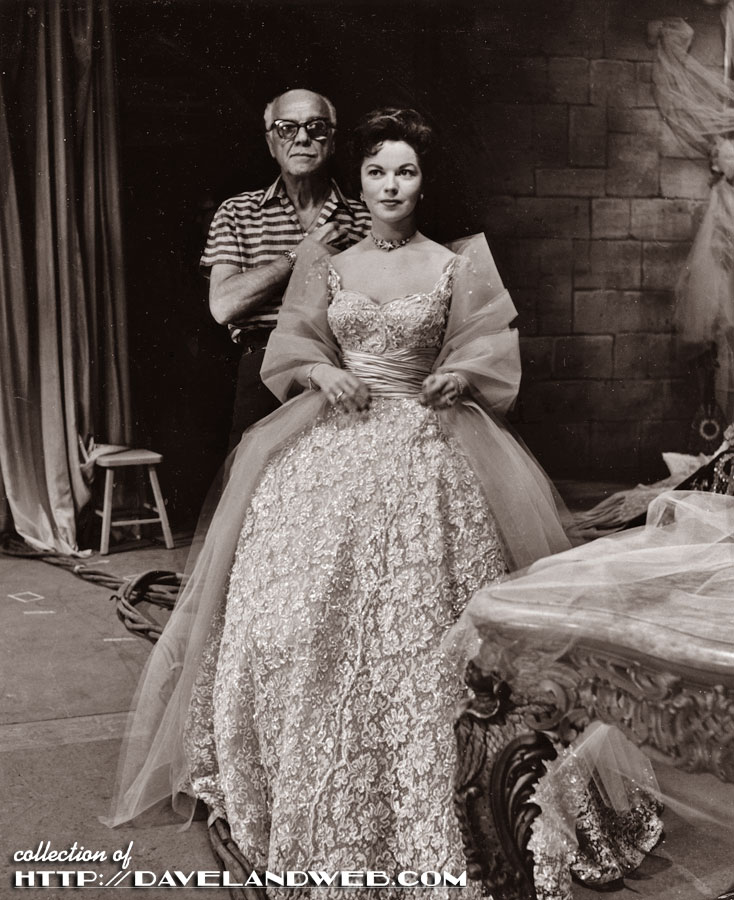 Wowza...that's a lot of carats!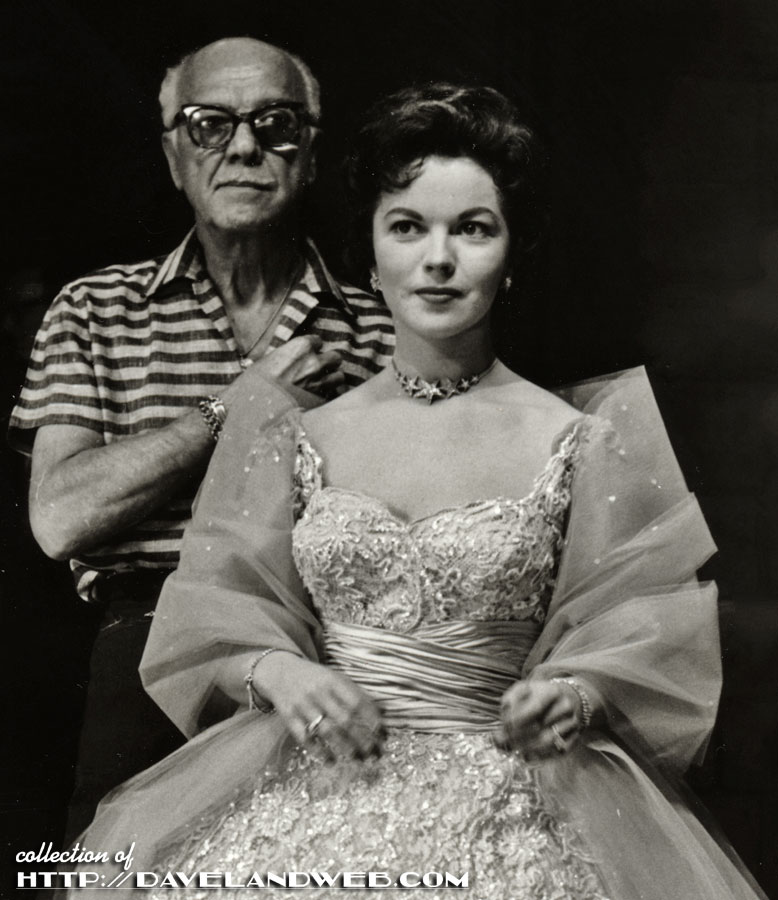 Shirley can be seen wearing the diamond choker and earring set in this publicity shot for "Shirley Temple's Storybook." John Raitt, who starred in the 1958 Rumpelstiltskin episode, poses alongside Shirley.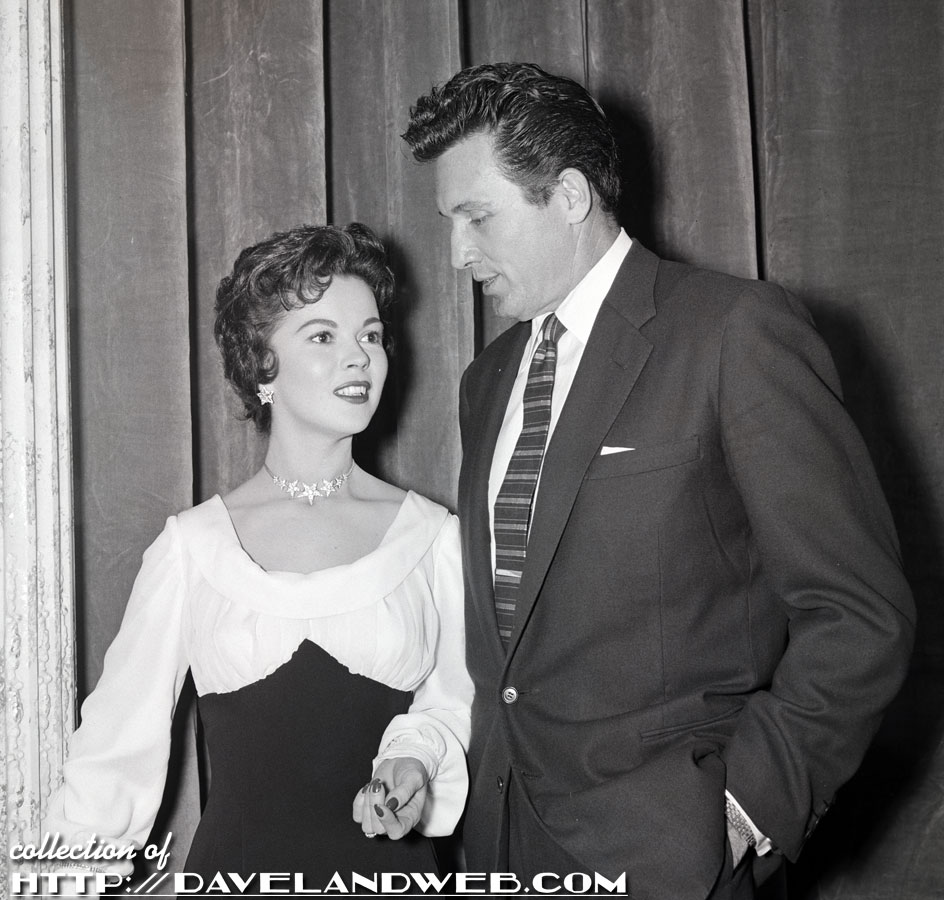 GOR-GEOUS!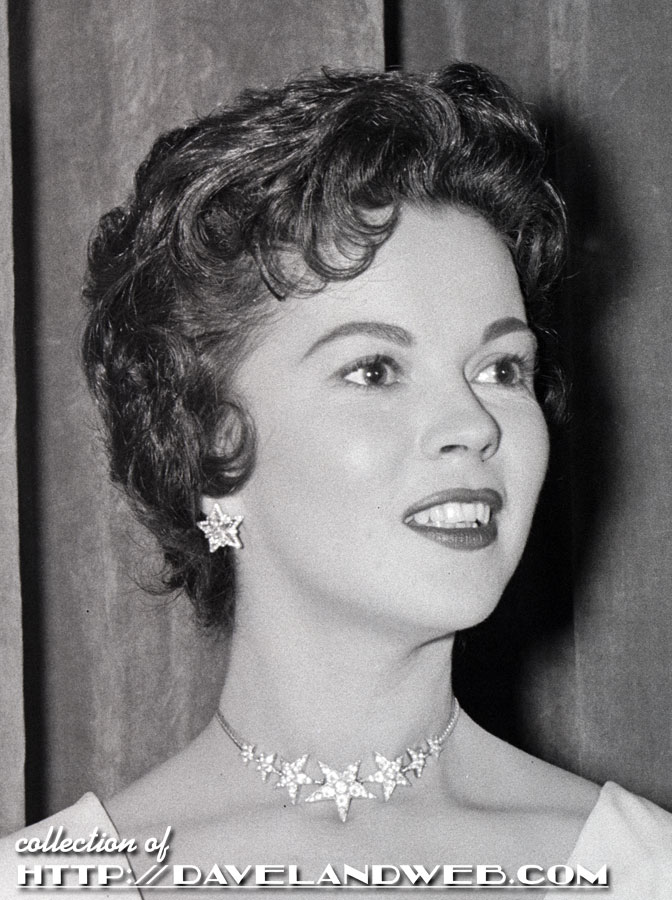 I was unable to find any other shots of her wearing this stunning set of star jewelry after 1958, and none of it surfaced in the 2015 Love, Shirley Temple auction. Anybody know the whereabouts of it?