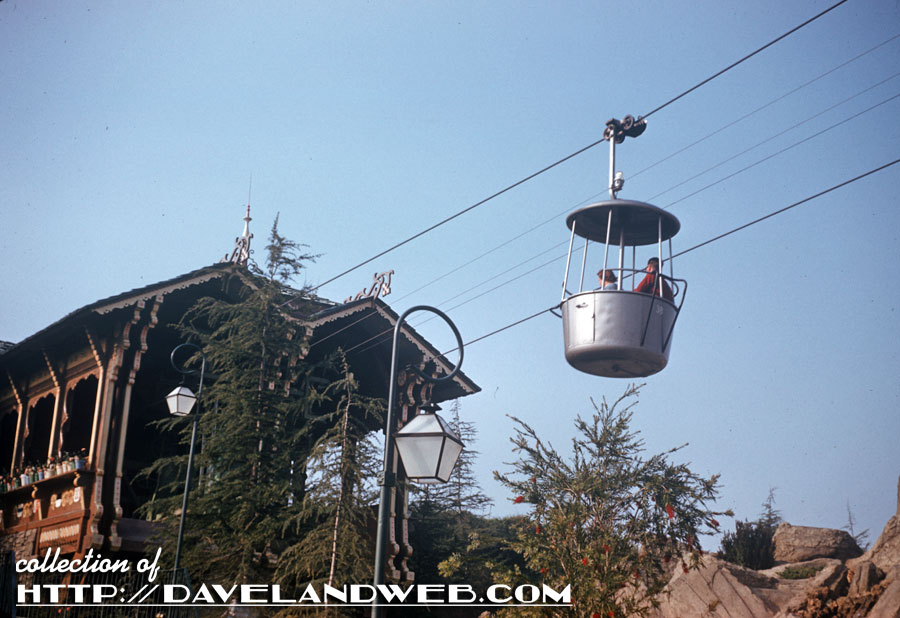 It's time for the weekend, and what better way to do that than to get on the now non-existent Skyway at Disneyland? In this September 1958 image bucket #38 is soaring into the Fantasyland Skyway Station from Tomorrowland. I'd never really paid any attention to these two rooftop details before: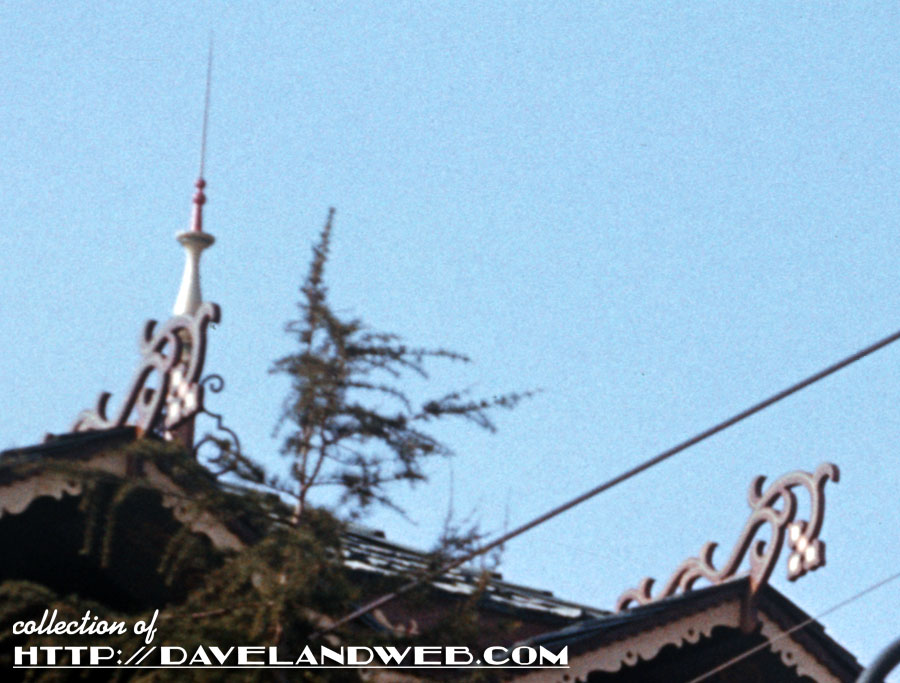 A closeup view of bucket #38: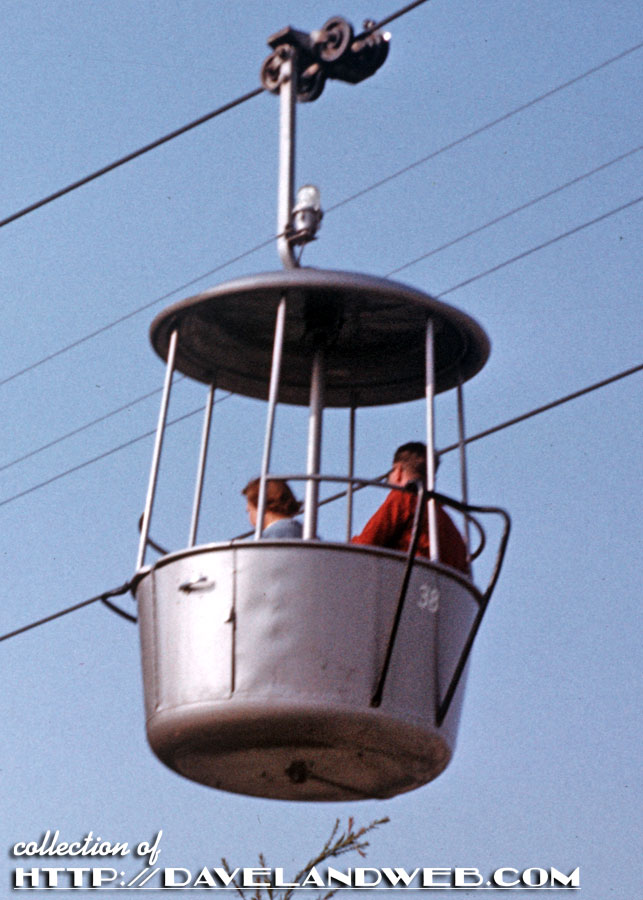 Our September 1958 guest also got this shot of the Fantasyland Station: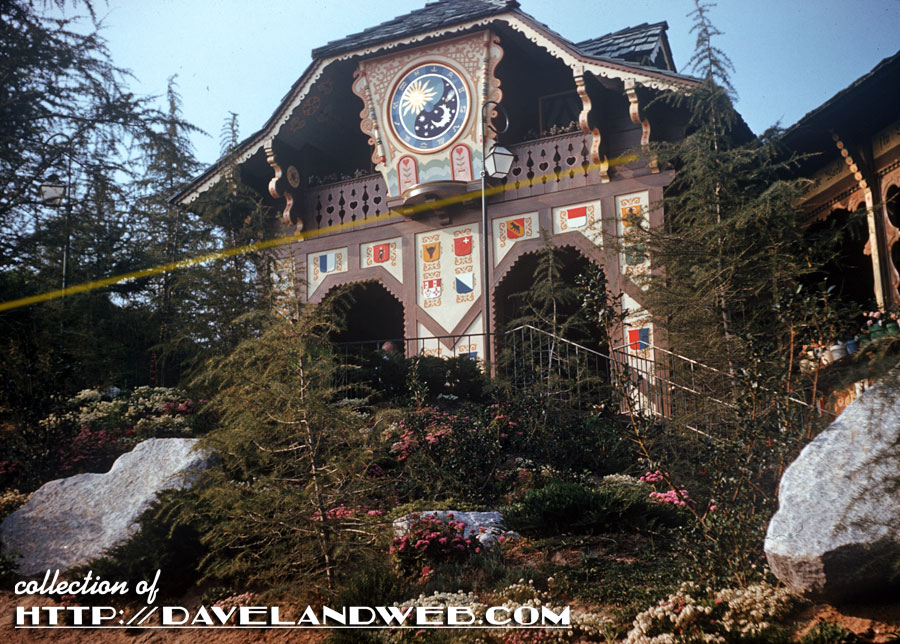 A detailed view of the building which sadly no longer exists, either.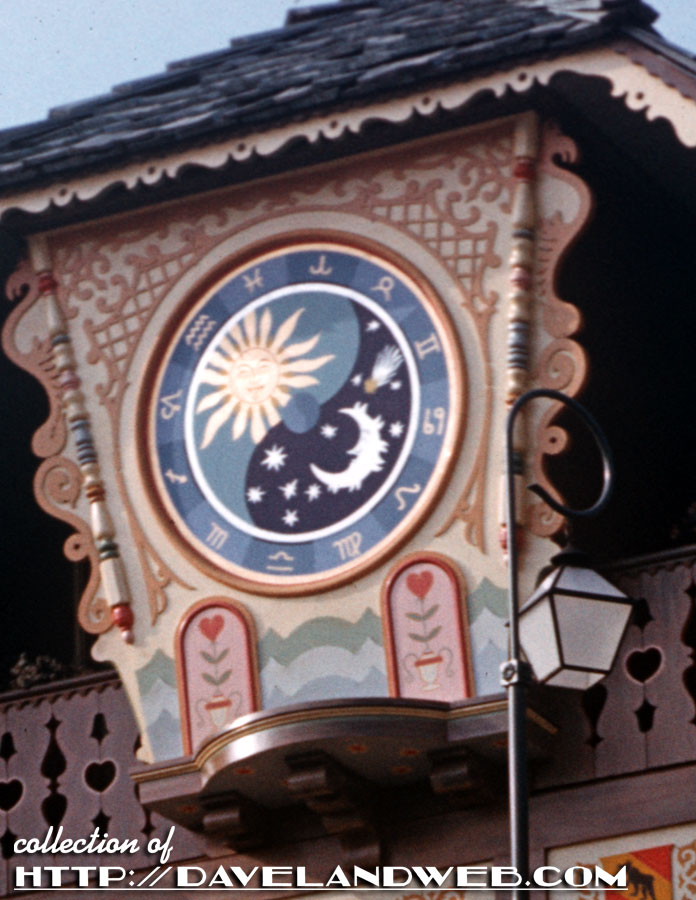 From May 1957, showing the buckets floating over what is now the Matterhorn: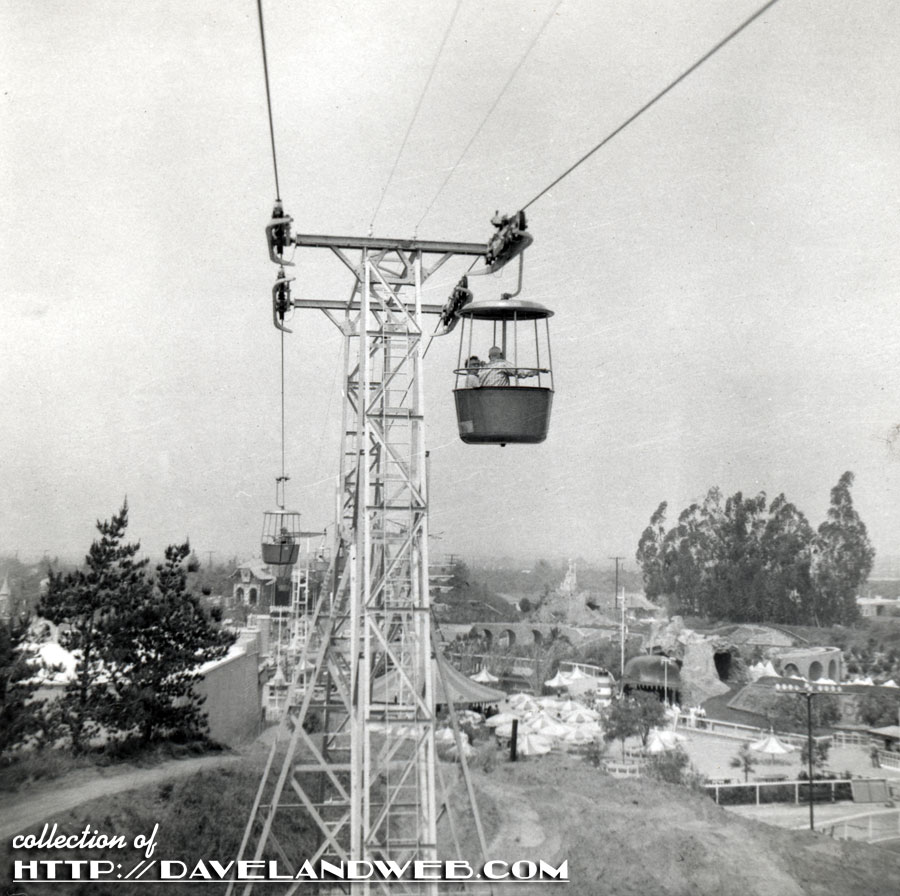 And another shot of the Fantasyland Station from December 1957: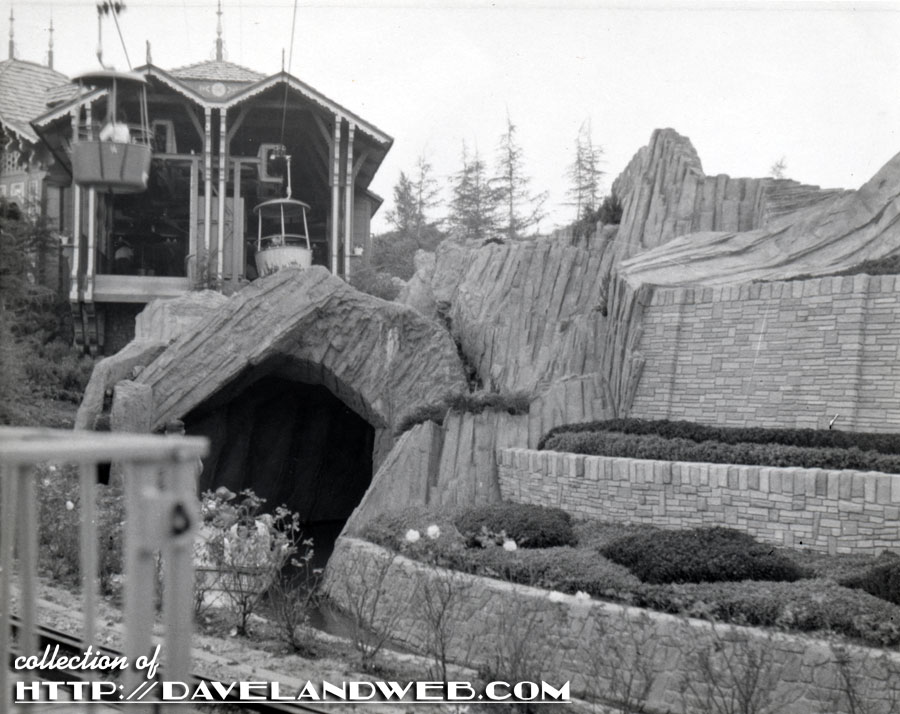 Hope you have a great weekend!
See more vintage Disneyland Skyway photos at my
main website.