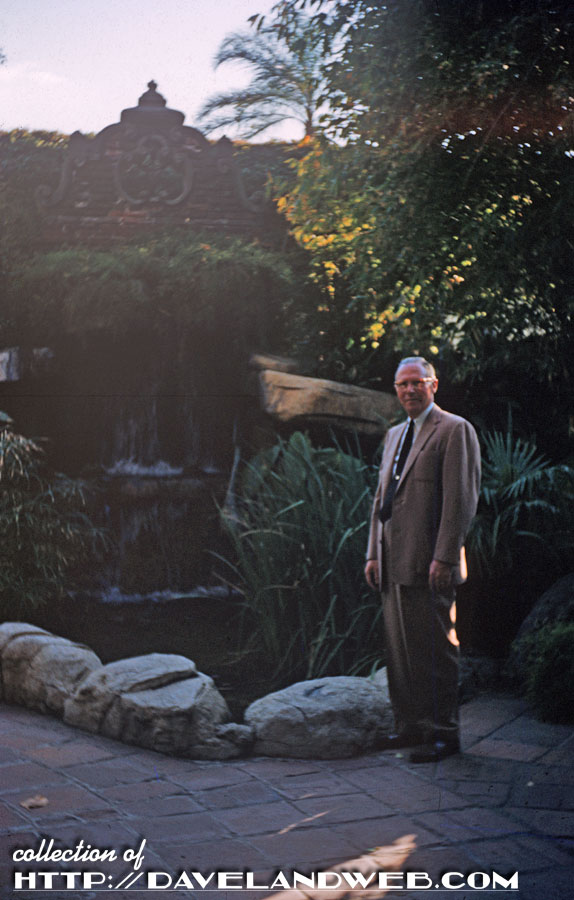 Moving ahead five years, I present a batch of images from 1956 of the Mission Inn Hotel in Riverside, California. This waterfall is still at the Inn, located at the entrance to the Las Campanas restaurant: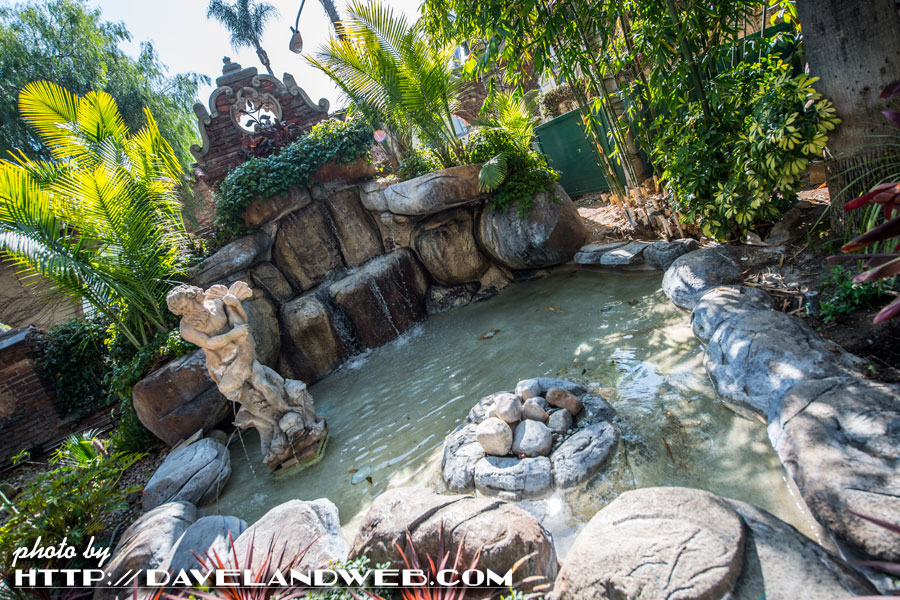 I can't really give high marks to the 1956 photographer; this image appears to show a glimpse of the hotel's pool: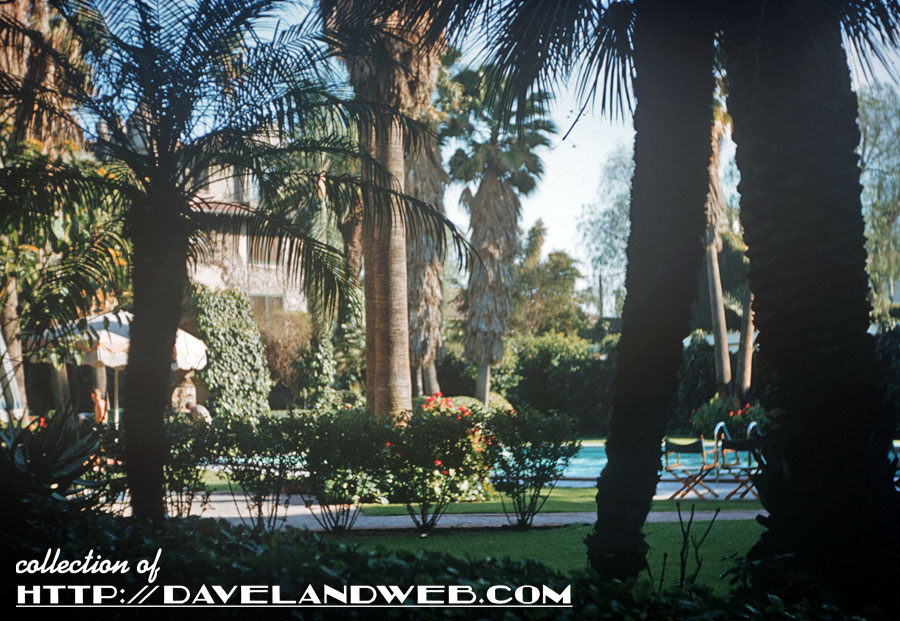 Shot from the Spanish Patio, this image shows Author's Row: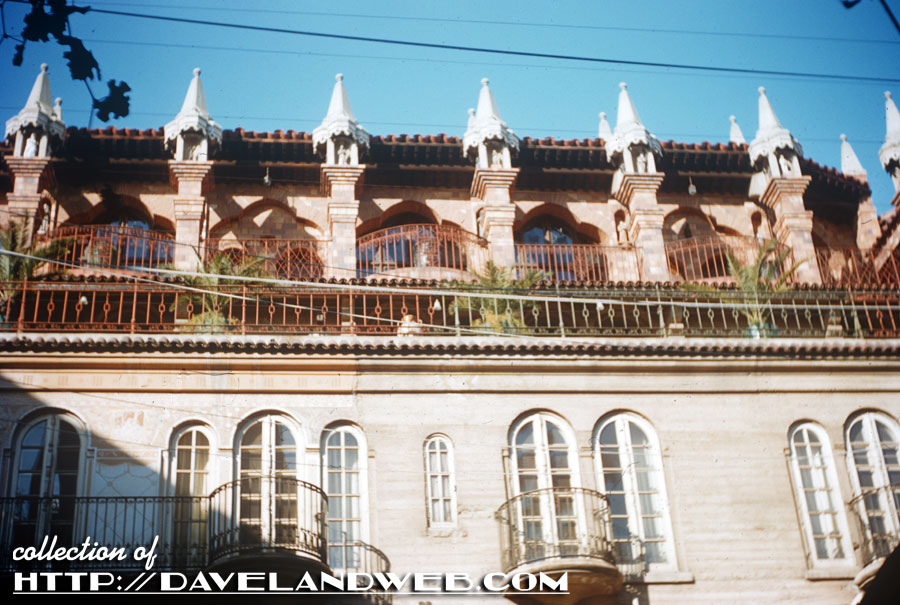 A few different paint colors, but still about the same: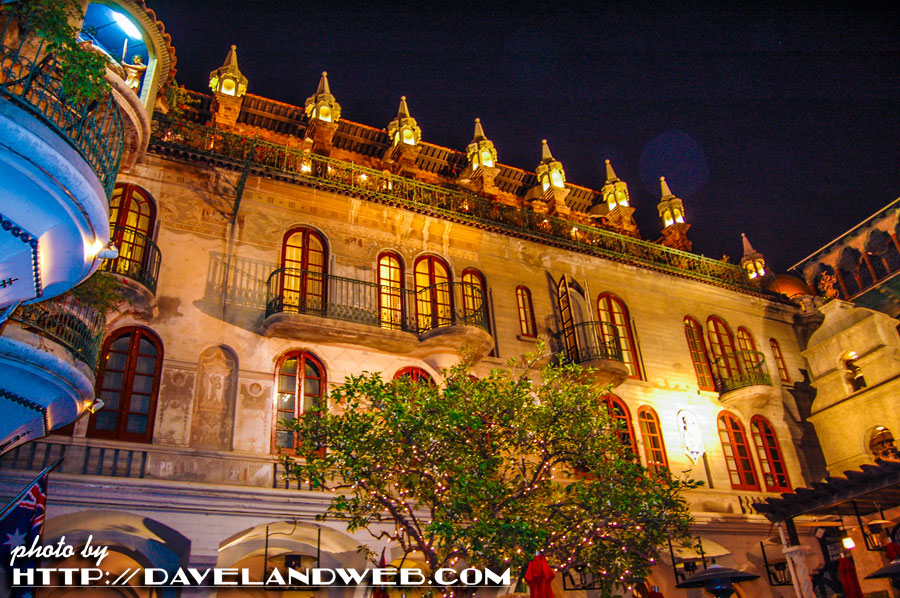 A vintage view of the Spanish Patio fountain…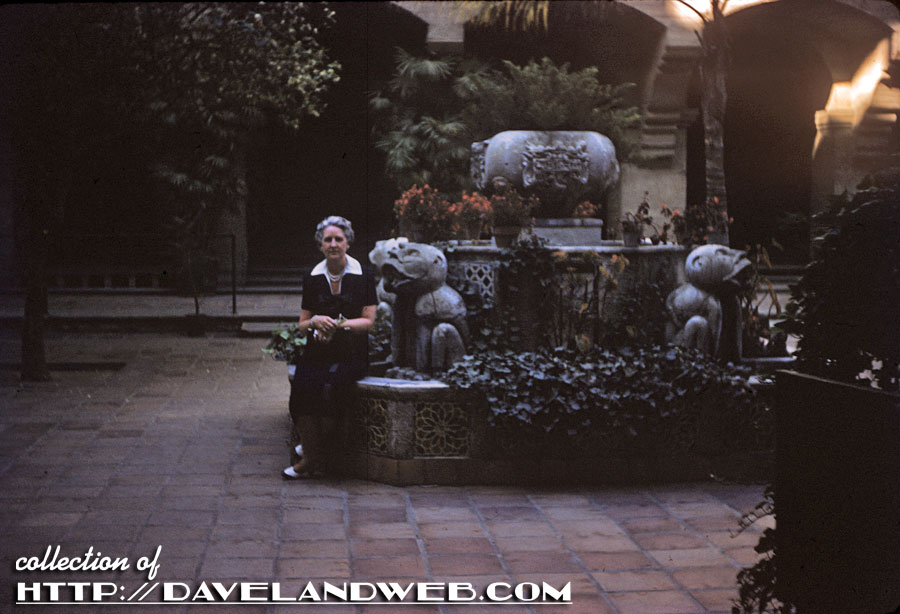 and a contemporary detail shot of the same area: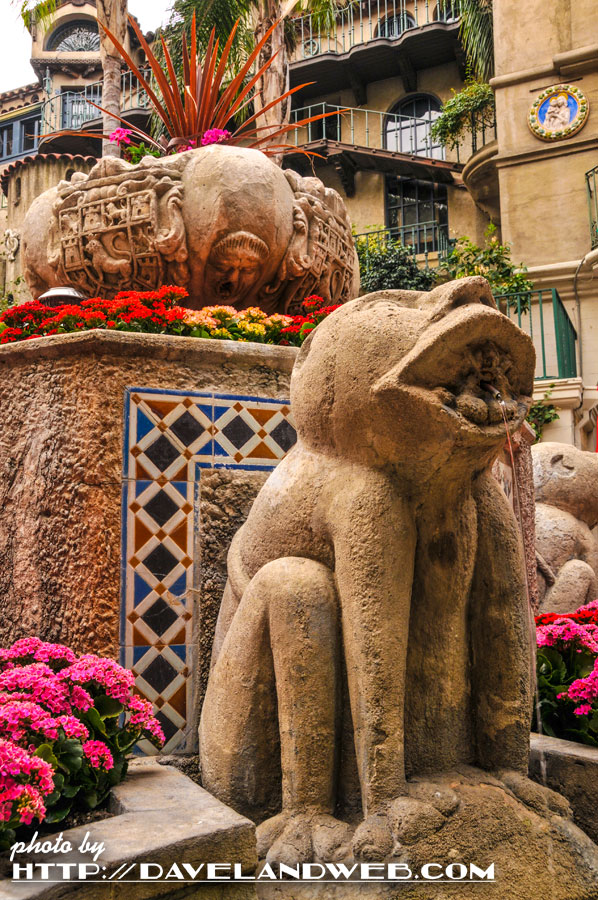 The Anton Clock in the Spanish Patio: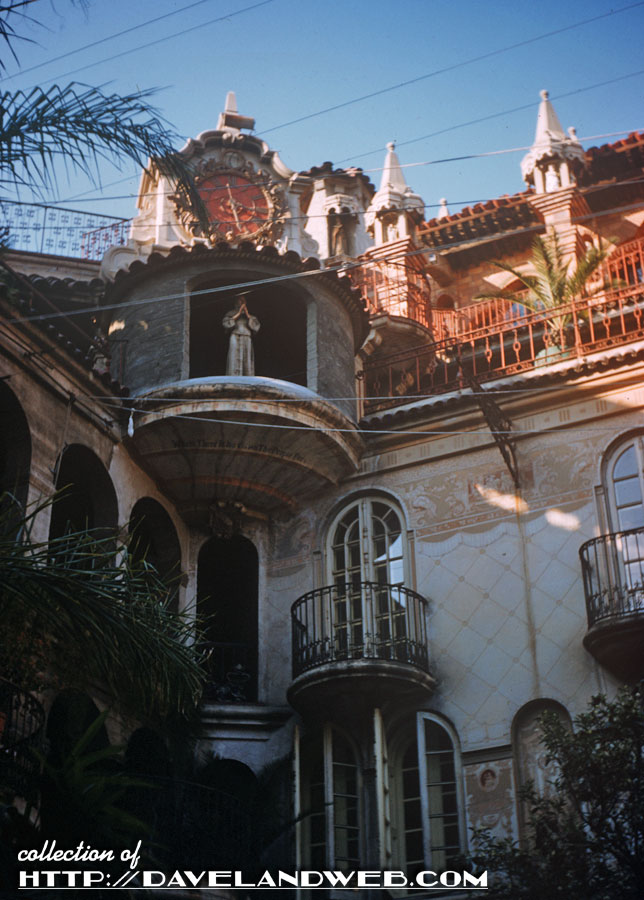 Still ticking away!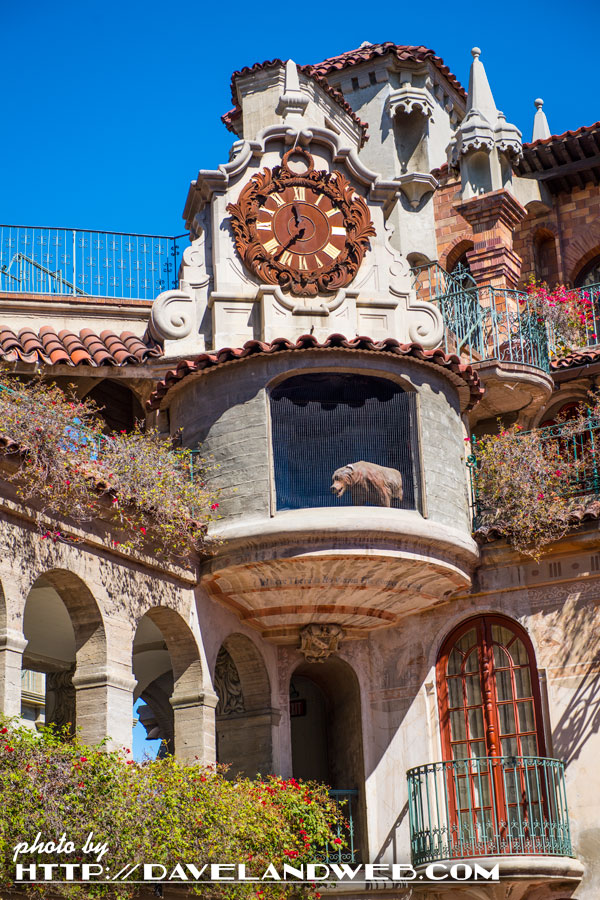 Vines create a canopy over the wooden archways near the entrance: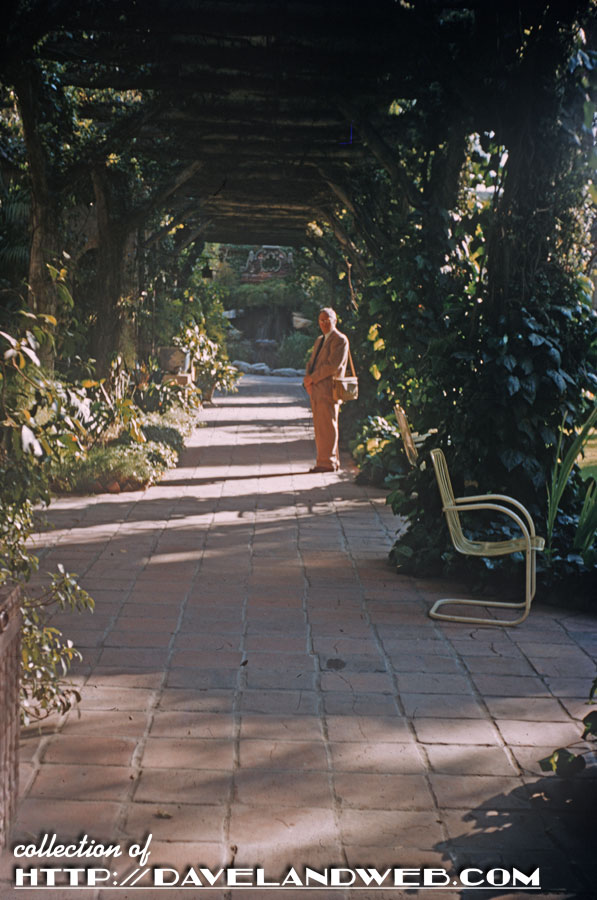 Although my shot is facing the wrong way, I believe this is the same pathway as it looks today: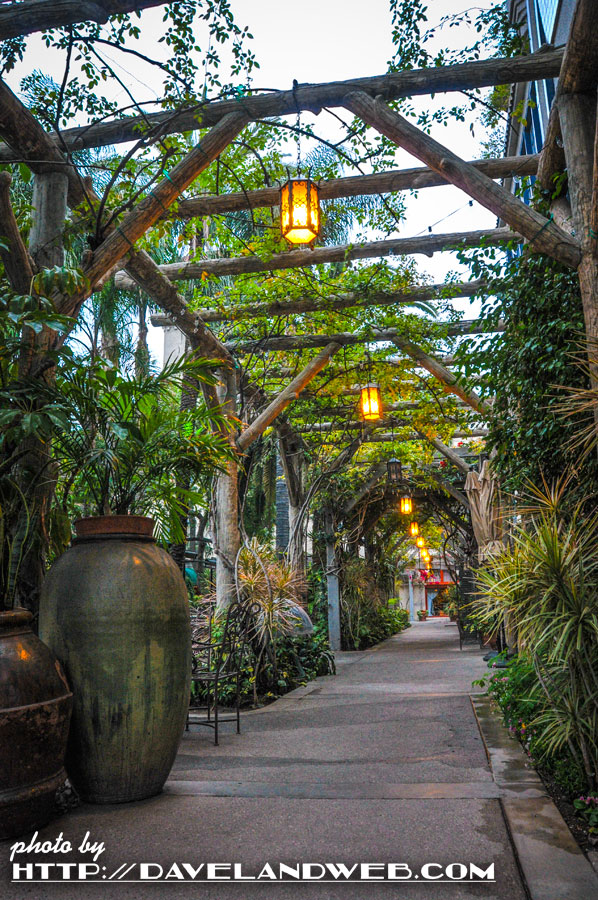 See more vintage and contemporary Mission Inn photos at my
main website.