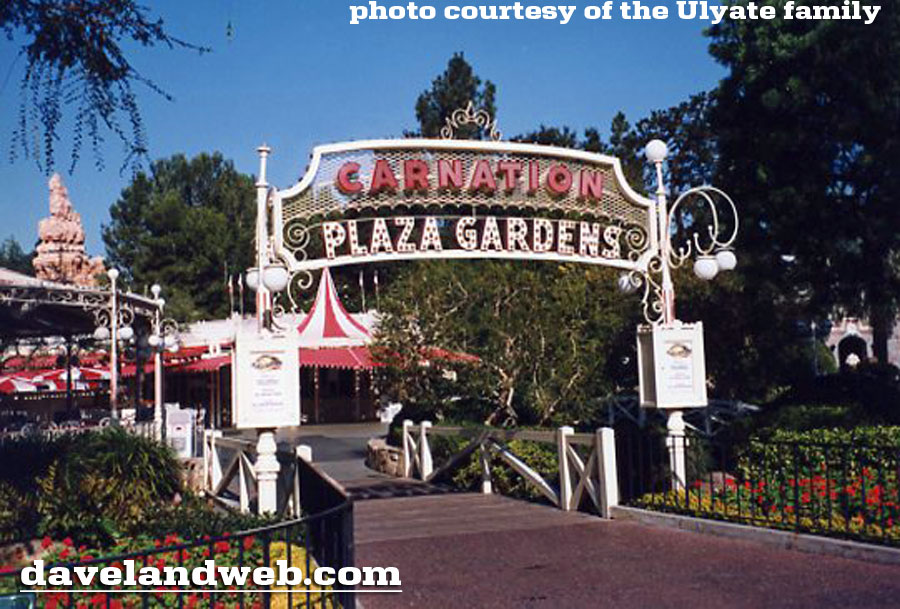 Thanks to the Ulyate Family, here are a number of photos that they shot of the Carnation Plaza Gardens, circa 1995. I have also included some recent shots for comparison, like this one from 2007: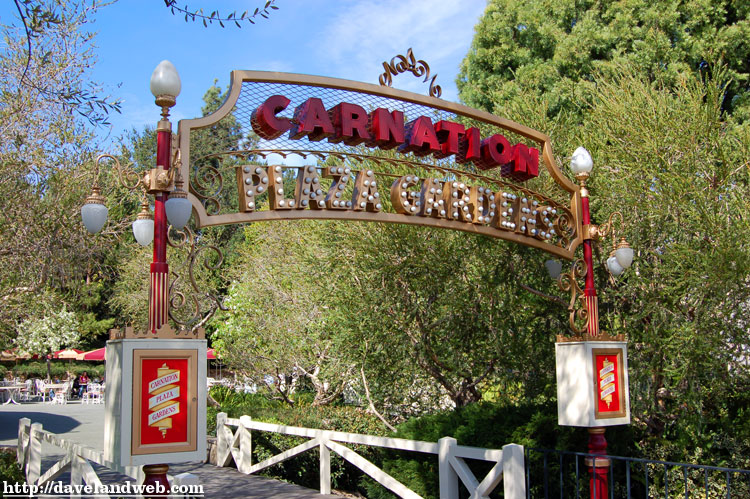 At one time, you could actually order food here. Note how Big Thunder Mountain was still visible in the background in 1995: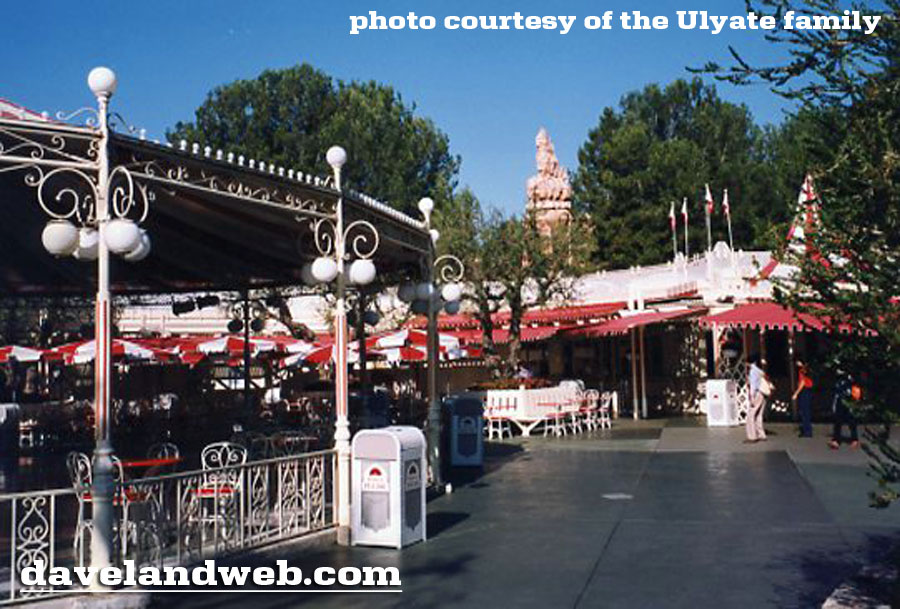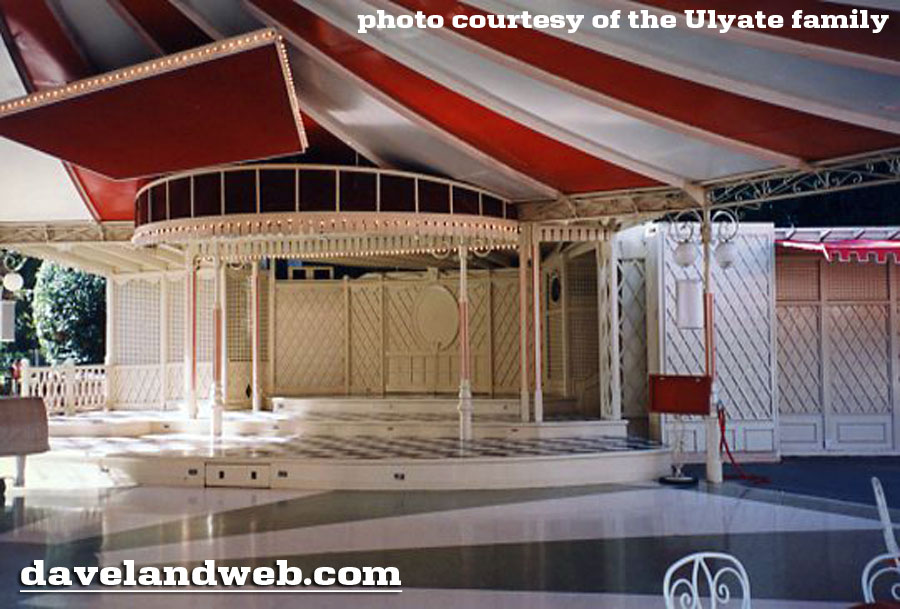 Same floor in 2011, but the addition of a disco ball and a number of other decorative elements: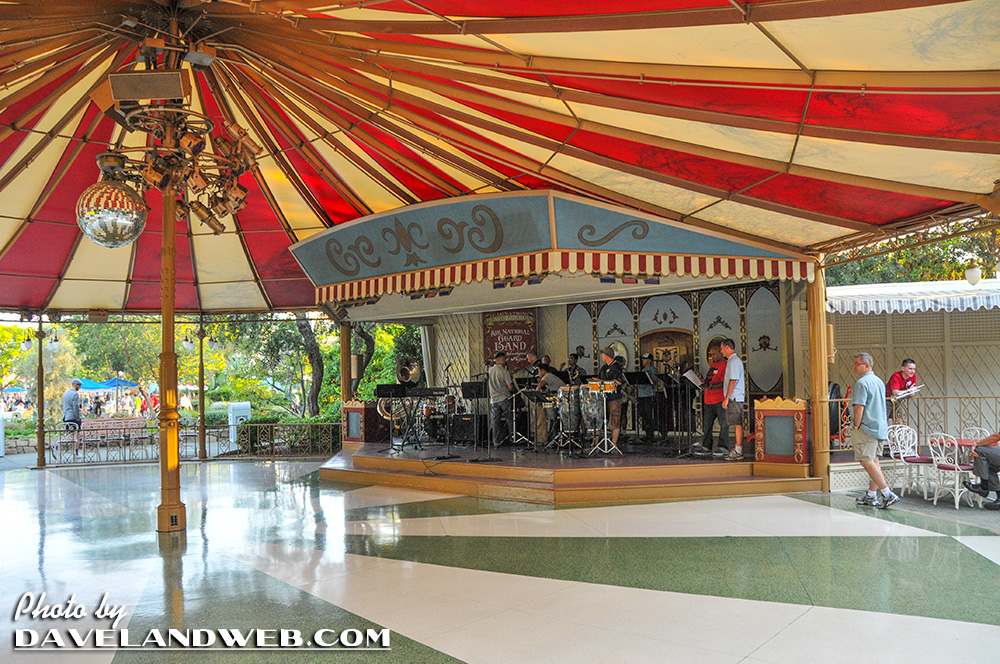 Vintage attraction posters line the back wall in 1995 when the restrooms were located here along with a food service stand: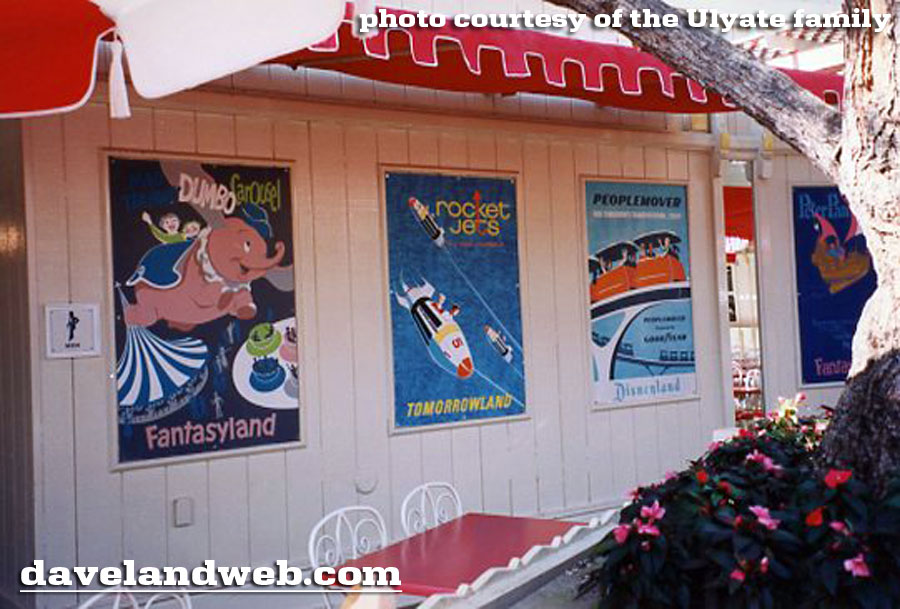 Today the back wall area serves as an architectural transition into Frontierland: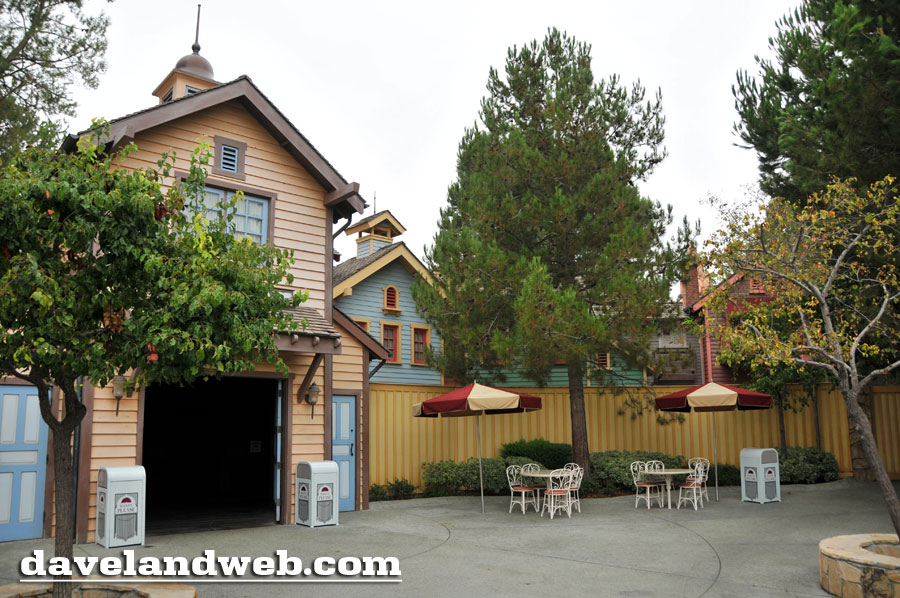 See more vintage & current Disneyland Plaza Garden photos on my
Disneyland Plaza Garden web page.