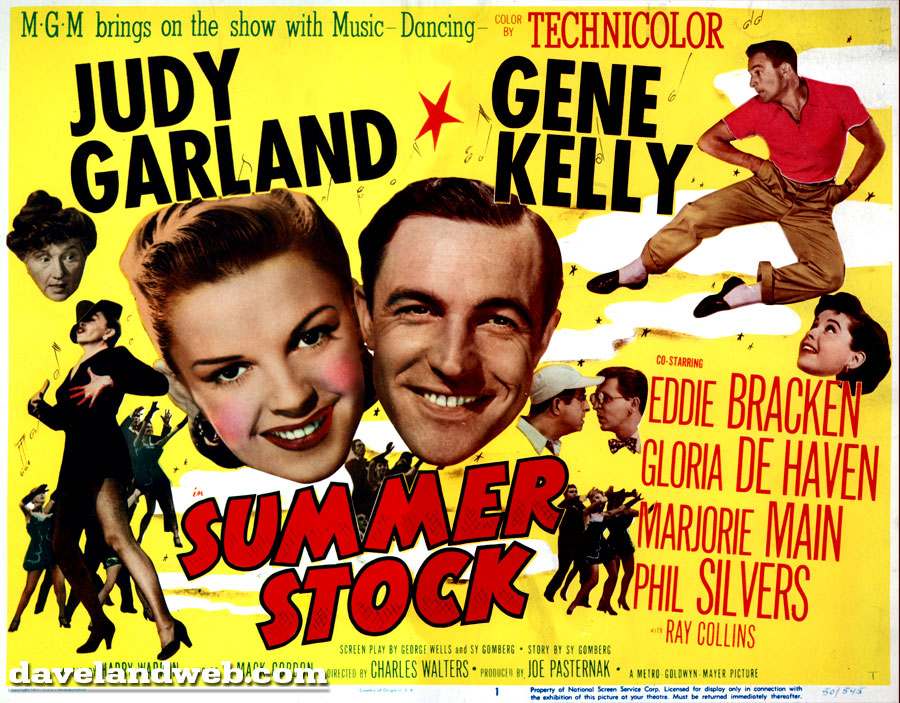 Judy Garland's unintentional final film at MGM was "Summer Stock." Released in 1950, this light and frothy barnyard musical was definitely a step back as far as prestige goes for MGM's #1 musical star. Designed as a movie that could be easily filmed without taxing its troubled star too much, great pains were taken to make sure that the experience would be as pleasant as possible. Mickey Rooney was originally slated to be the romantic interest, but his star had already begun to descend while Judy's was still on the upswing, so Gene Kelly was hired instead.
Fighting an addiction to the pills she had grown accustomed to taking to help her lose weight, sleep, and then wakeup, Judy's body was physically exhausted. Throw in a troubled marriage, and the poor girl should have been on vacation, not filming a movie with strenuous dance routines.
Although the finished film is wonderful and still a treat to watch, Judy's fluctuating health is noticeable as her weight goes through a number of changes from scene to scene. At some points, she has some of the healthy weight that she'd picked up while resting and nursing herself back to normal.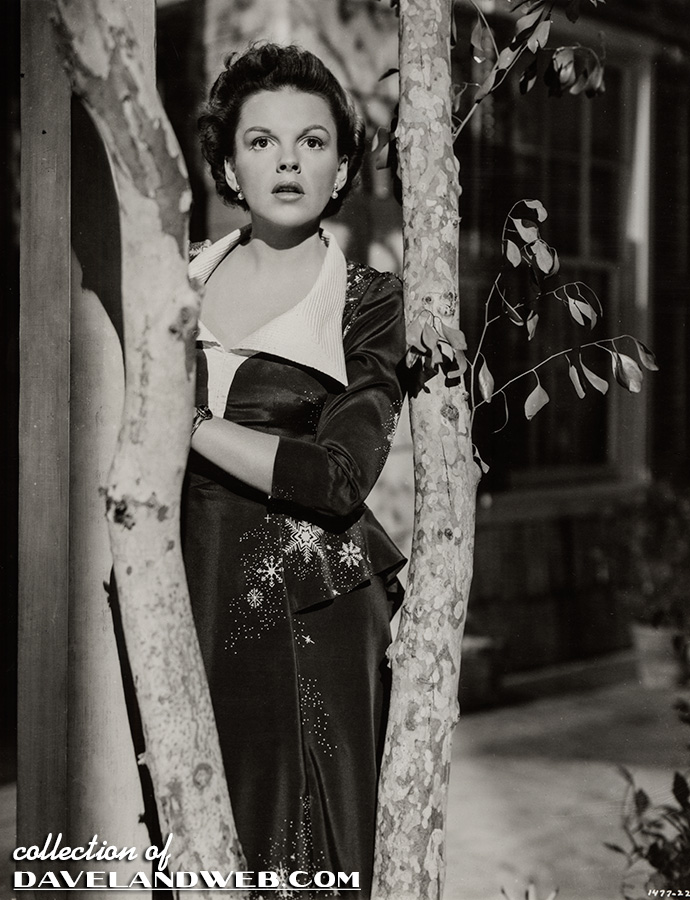 In the "Get Happy" number, filmed as an afterthought when the rest of the movie was already in the can, Judy is extremely trim, making audiences wonder if this scene had been recycled from an earlier movie.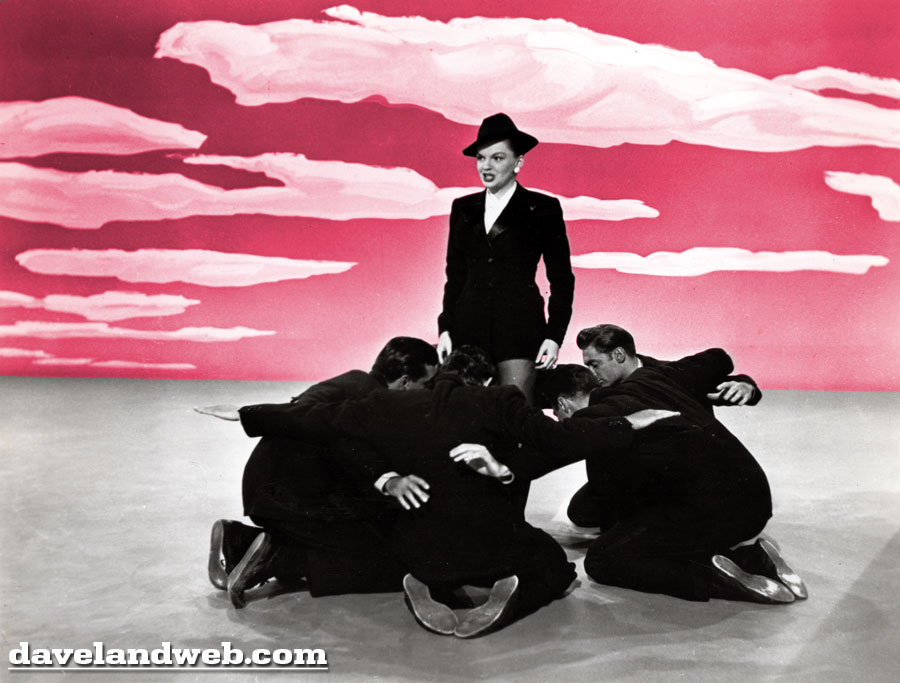 Judy's final publicity still sitting with the studio produced these two images; although looking slim and trim, she also seems to have lost a bit of the sparkle that she was known for. Filming back-to-back blockbuster musicals had taken its toll, and Judy was ready for a vacation.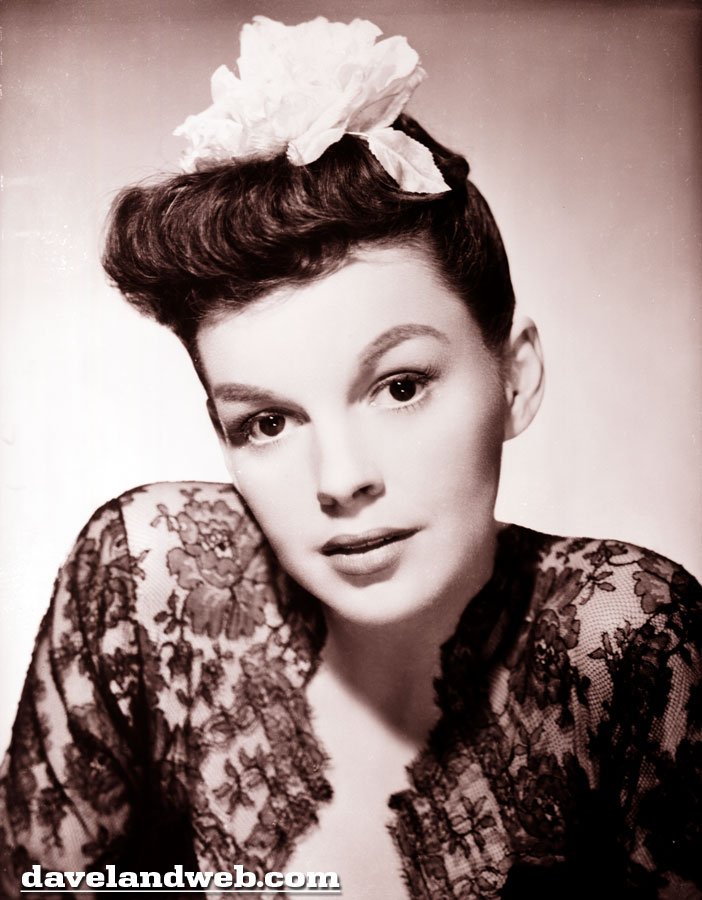 Instead of a vacation, Judy was rushed into replacing a pregnant June Allyson in "Royal Wedding." Finally, her body gave out. Worn to exhaustion, the studio put her on suspension and in the end, depending upon who you believe, she was either fired or let out of her contract at her own request.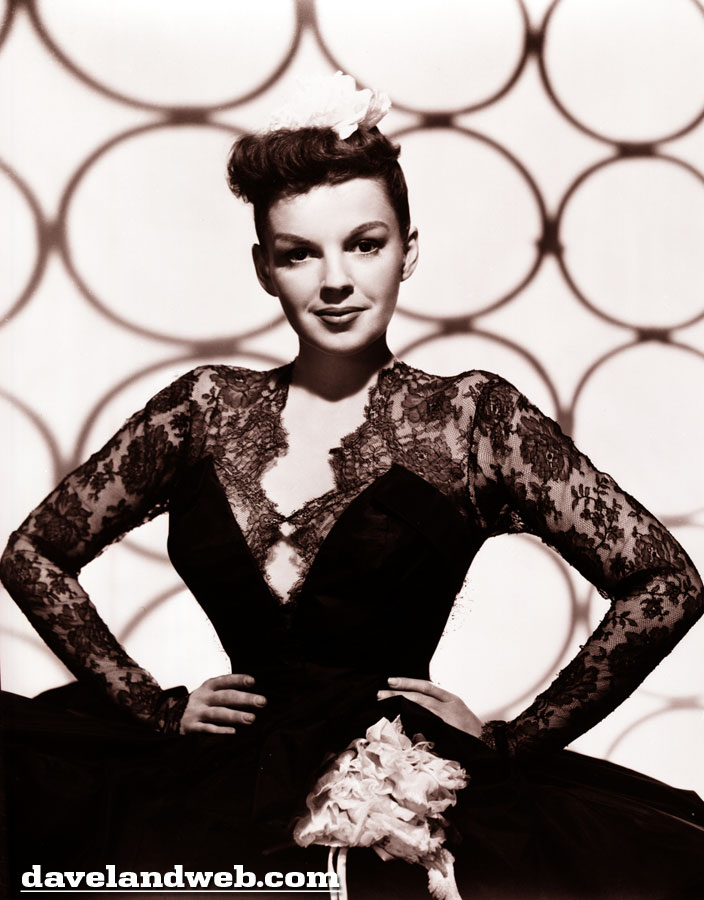 Her leaving of the studio may have been sad, but boy what an exit. The "Get Happy" number from "Summer Stock" is about as good as they get. Here is an Al Hirschfeld caricature of Judy wearing the tuxedo jacket ensemble that she sported in that scene.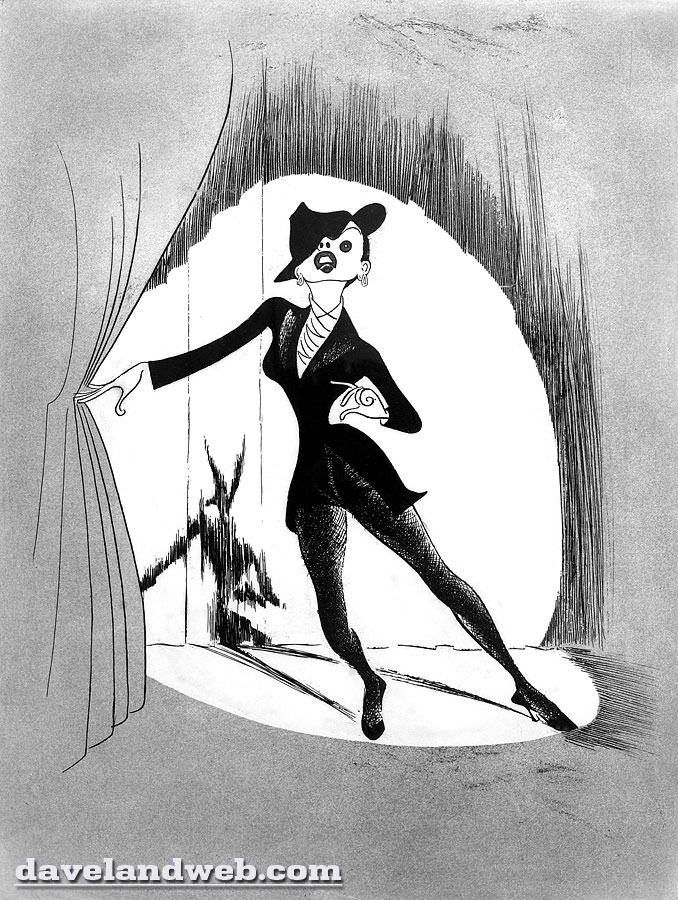 See more Judy Garland photos on my Judy Garland web page.