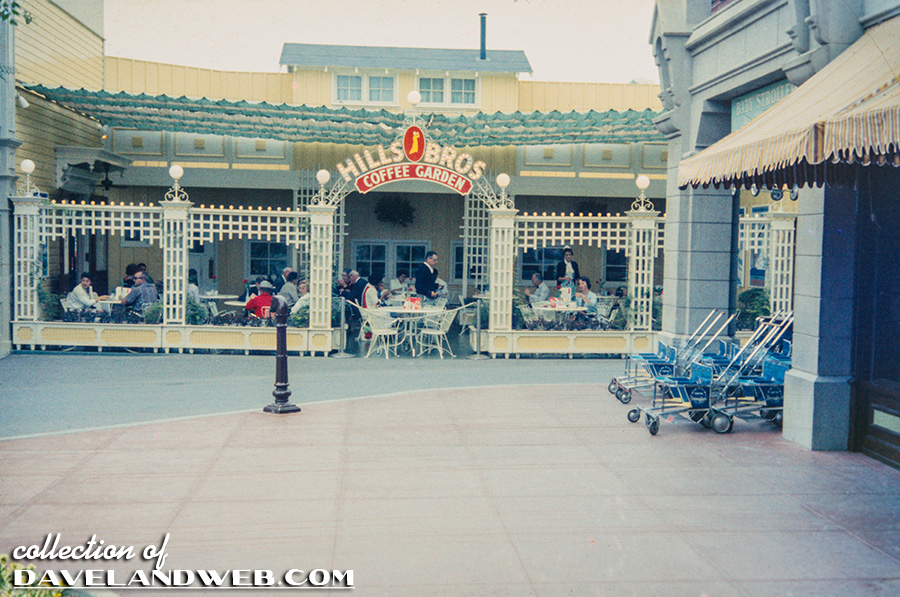 Back in May 1960, Disneyland actually had a location dedicated to everyone's favorite morning beverage: coffee! Despite the strollers on the right-hand side in front of the Baby Stroller Shop, this is a great image that shows how the space worked and just how popular it was for guests. Imagine a nice relaxing spot that adults could enjoy a little hot java! Previously the Maxwell House Coffee House Restaurant, this section of Town Square was The Hills Brothers Coffee Garden from 1958 until December 1976.
Today, it's fairly underused, as you can see by this contemporary photo: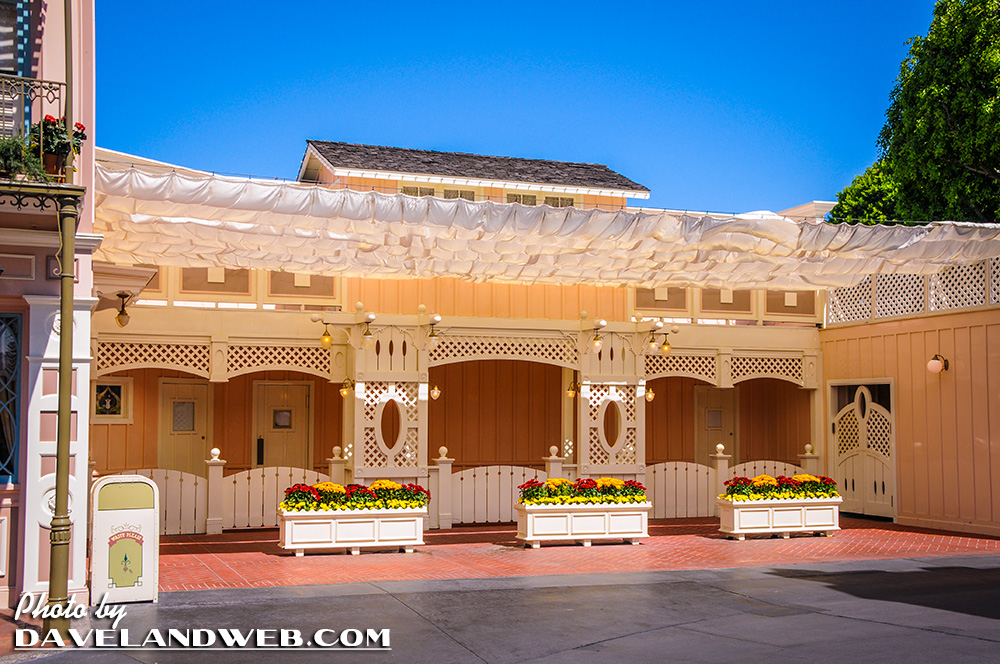 For the most part, it is utilized as a photo station, as this recent Halloween shot illustrates: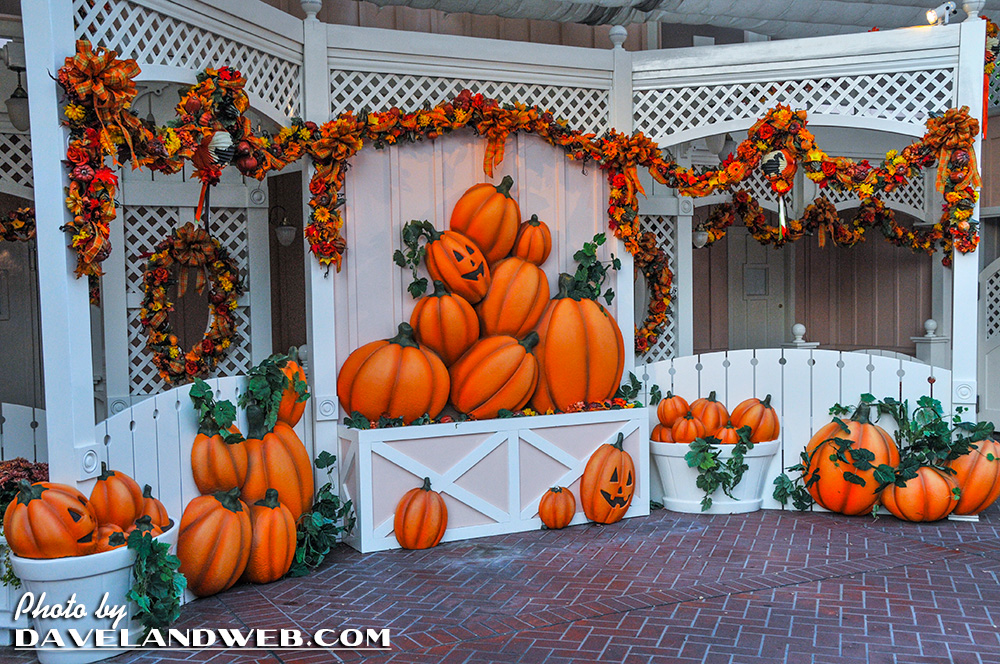 See more vintage Town Square photos on my
Town Square web page.