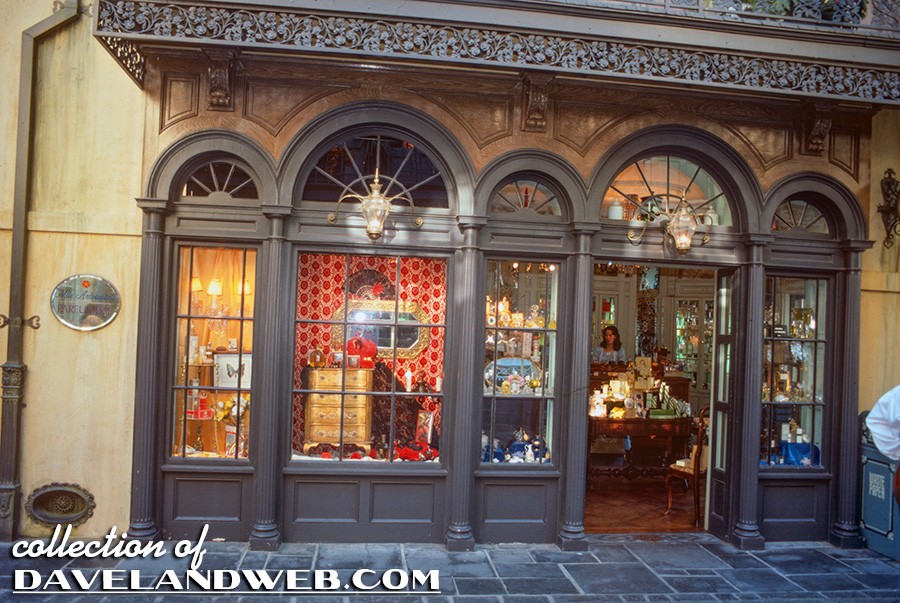 Although it might be hard to believe today, New Orleans Square was actually a fun little place to browse and shop for unique and rare treasures. First up is Mlle. Antoinette's Parfumerie. The shop name has recently been restored, but the concept is still not quite as high end or unique as it was back in the 1970's.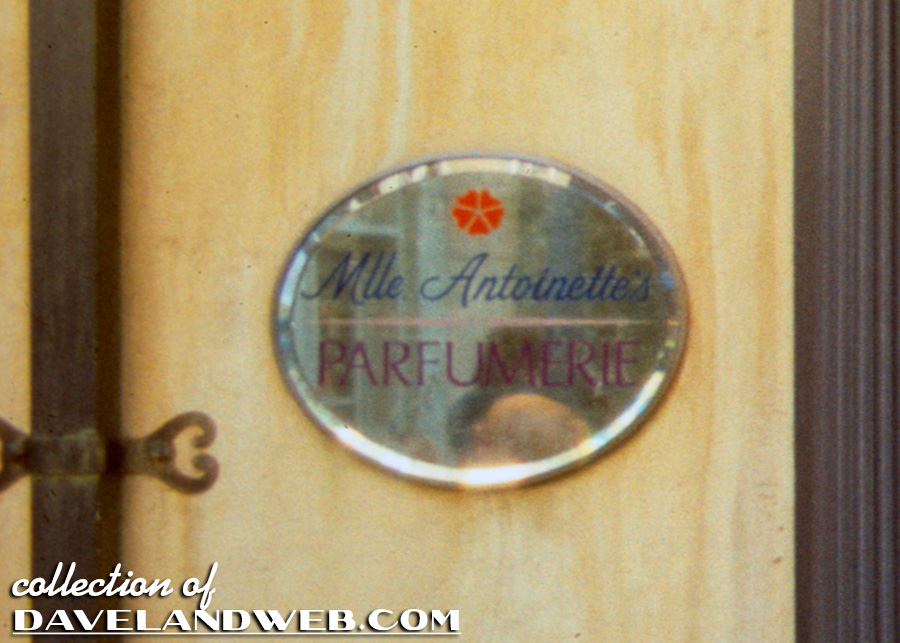 Here's a closer look at the display window. Do you see any plush or Disney merchandise? A window like this today could mean somebody's job!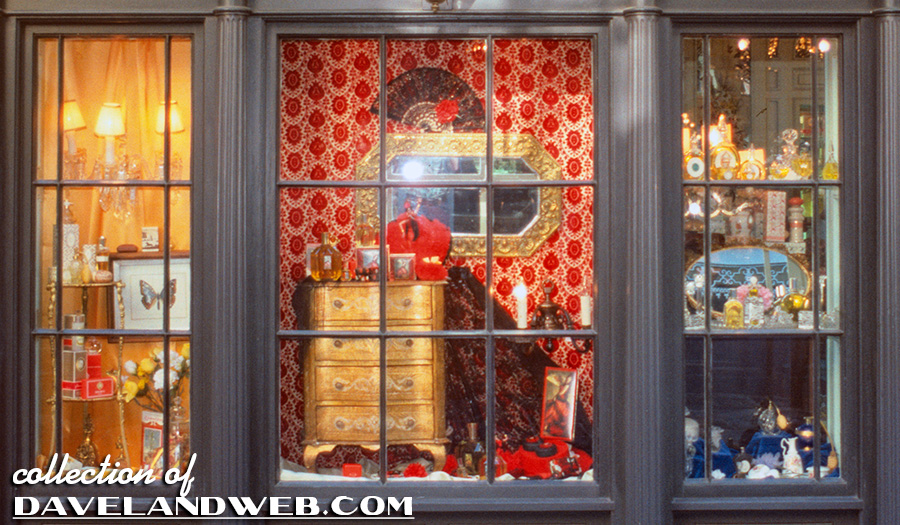 I could be wrong, but I believe this vintage shot shows a display window that is outside the Café Orleans Restaurant: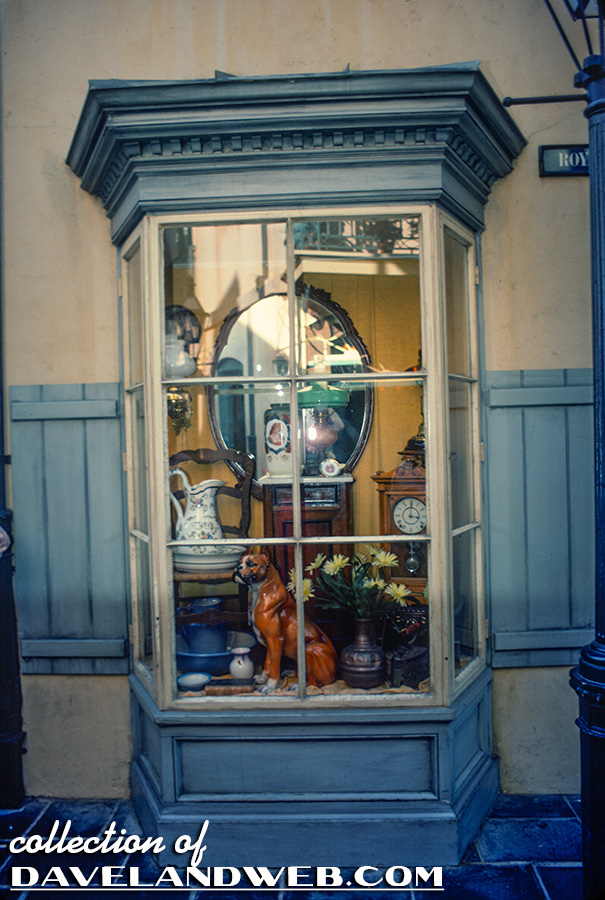 This show of the Cristal d'Orleans shop was probably featured in my previous April 1977 series but thought I'd include it again with the other N.O.S. shots.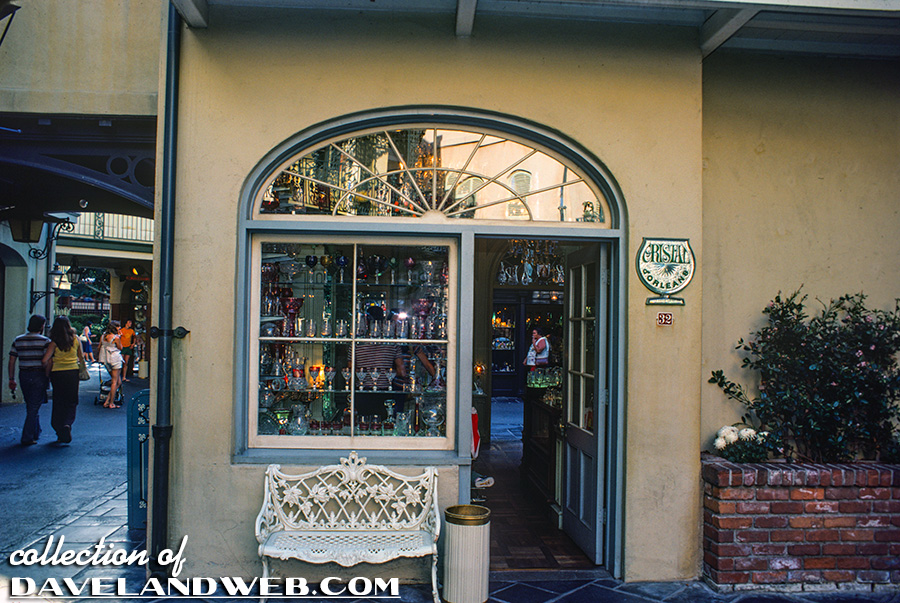 Zooming in to the display window: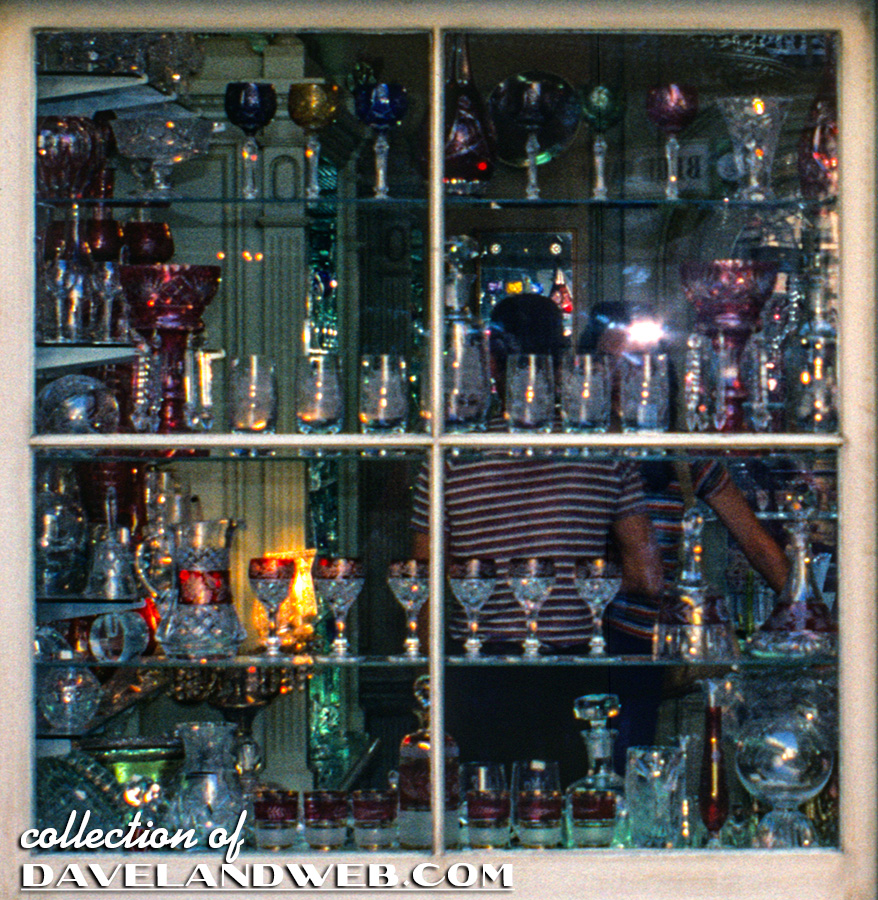 You can still find beautiful and unique items in this store today and not feel like you're being force-fed more mass-produced Disney merchandise. Here's a recent shot of the same shop: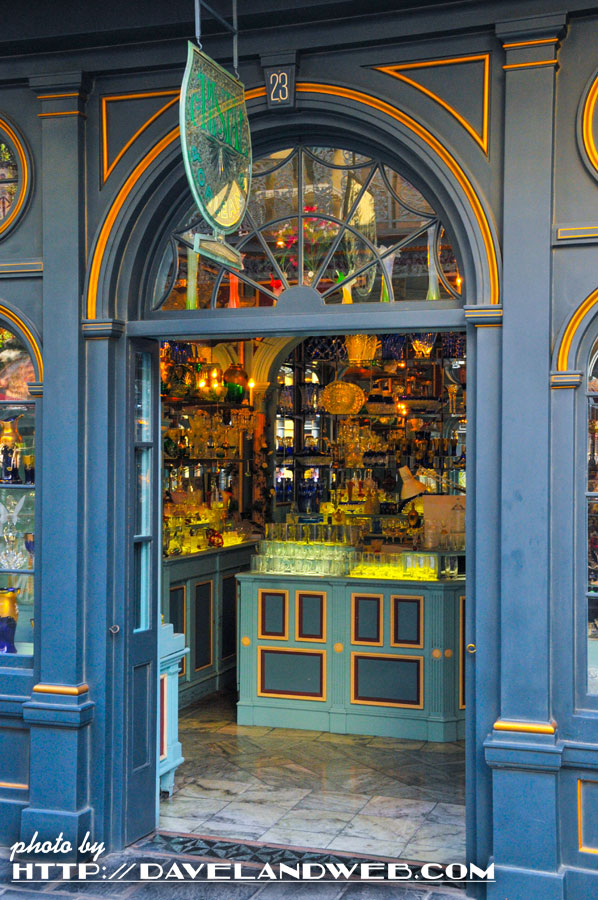 See more vintage & current Disneyland New Orleans Square photos on my
New Orleans Square web page.