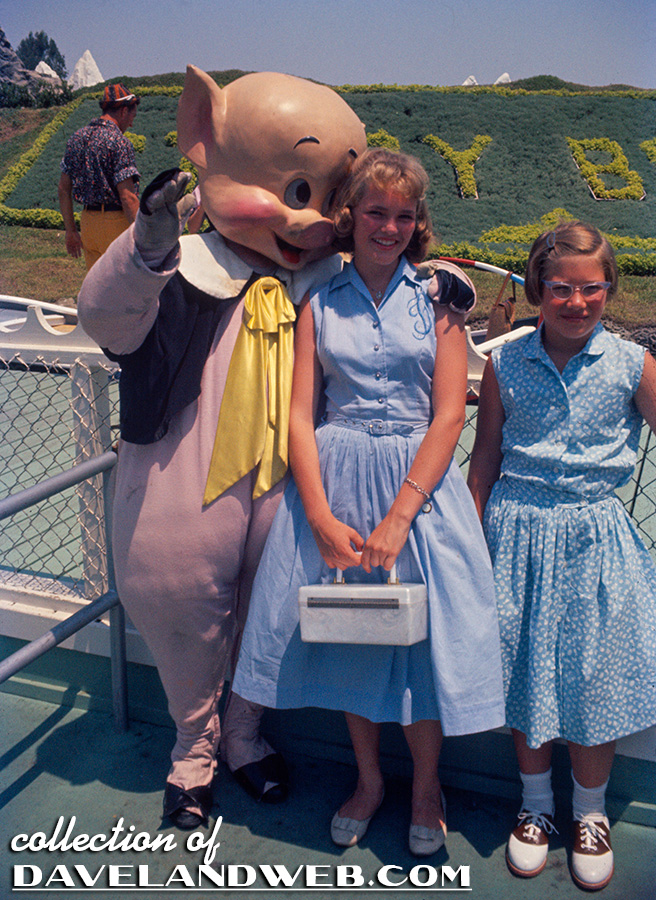 Sometimes, one new photo to the collection can spawn a more interesting article by tying together other random images to provide a cohesive tail. Don't you mean "tale"? Well, in this case, I am referring to the curled tails of everyone's favorite pigs: The Three Little Pigs. One of the most famous Disney Silly Symphony cartoons, "The Three Little Pigs" was released in 1933, during the height of the Great Depression. Its theme song, "Who's Afraid of the Big Bad Wolf?" (composed by Frank Churchill) became an anthem for weary America during this troubled time. Recently, I acquired my oldest image to date (July 1959) of one of the pigs at Disneyland. Just like the rest of the characters in the park, this costume morphed a great deal over time. Here's a photo history of how that looked.
February 1960: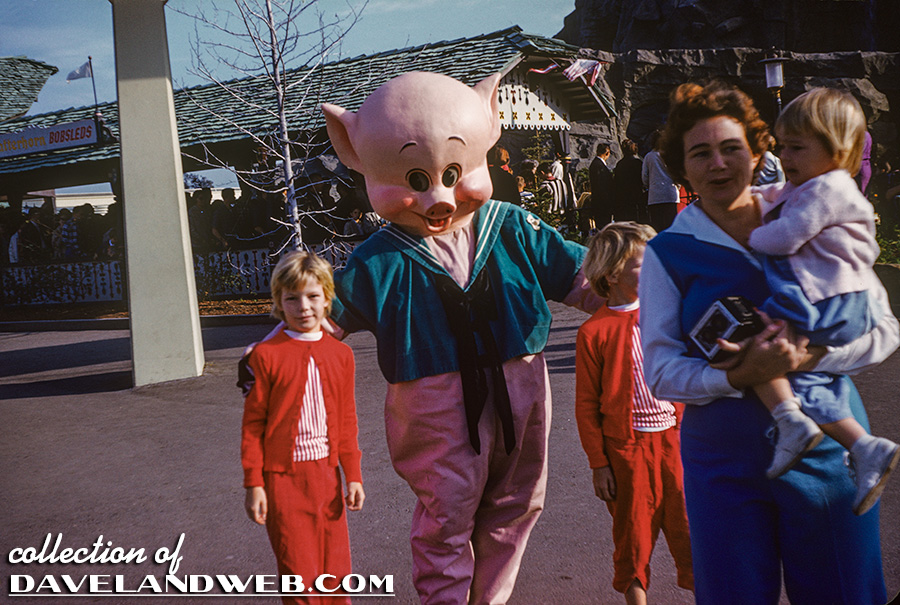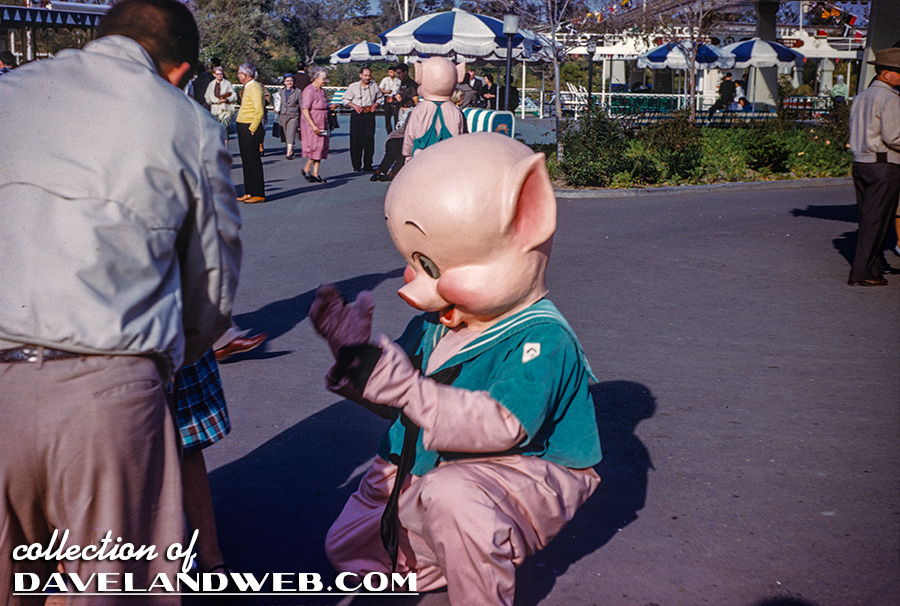 August 1960: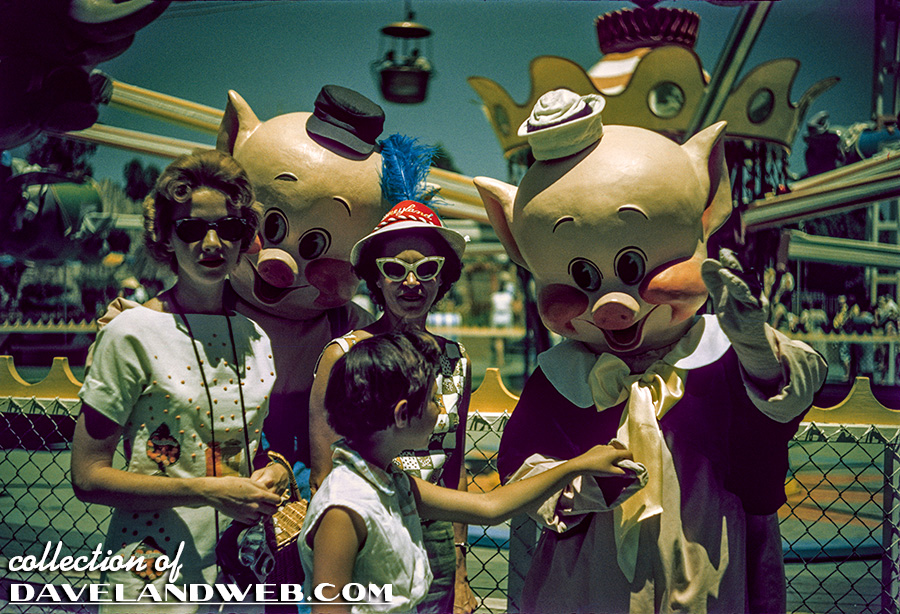 In August 1962, you can see that the heads are an entirely different sculpt: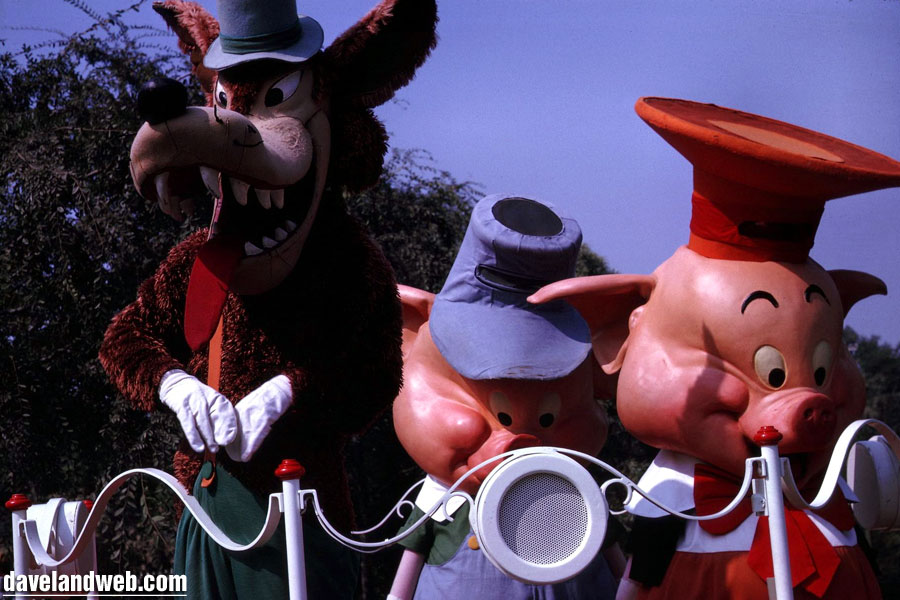 These three January 1965 pig photos scare the bejesus out of me; looks like he has swine flu!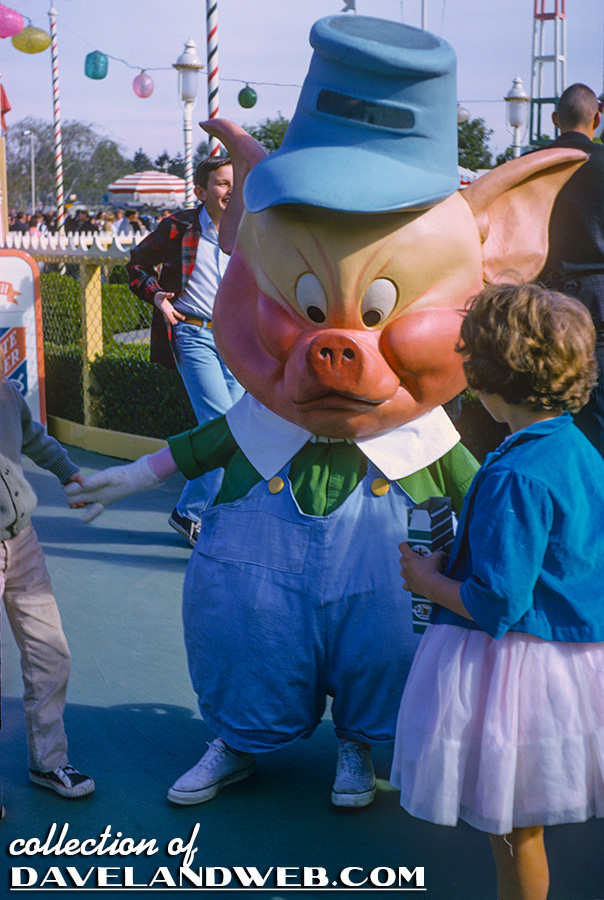 Even the Big Bad Wolf made the leap from 2D to 3D at Disneyland: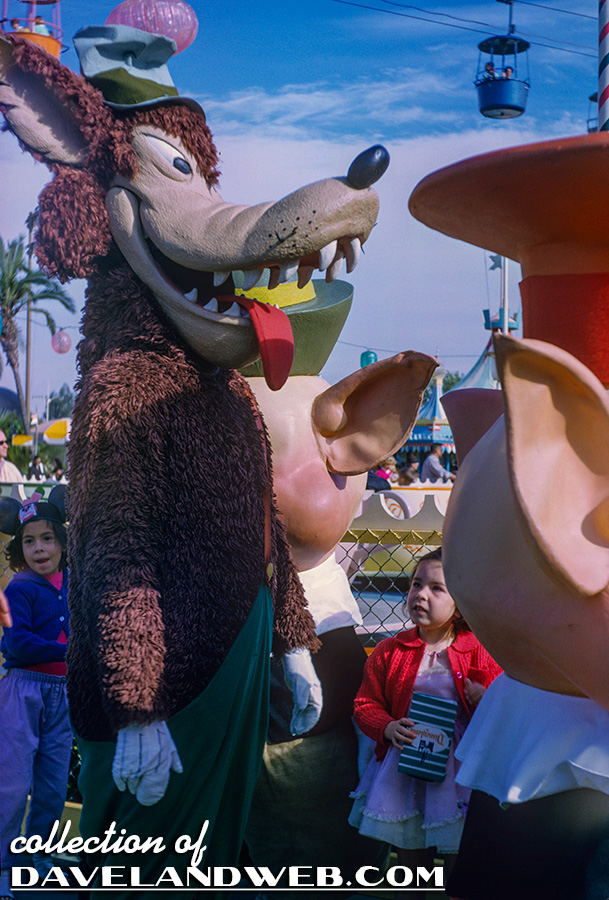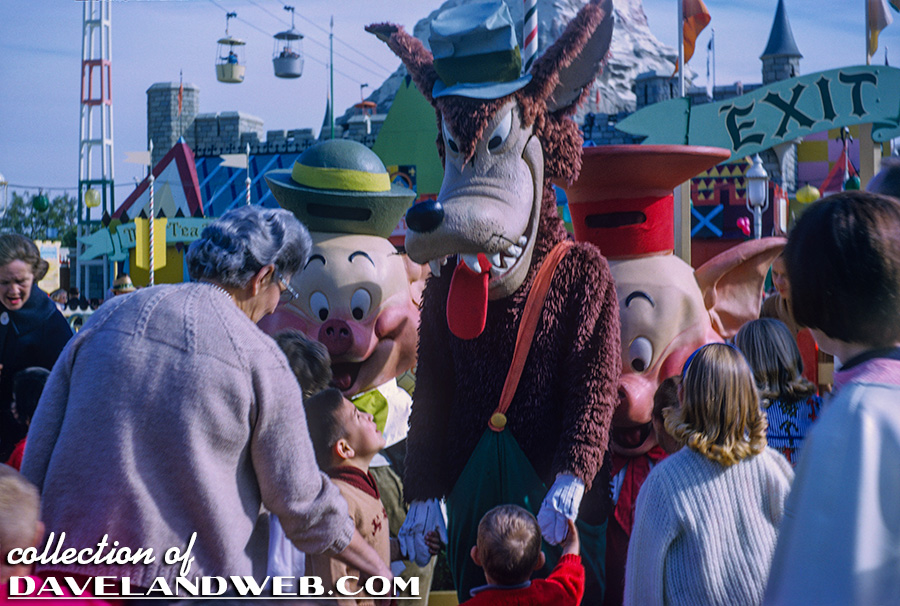 During my first visit to Disneyland, on Dec. 27, 1970, I had the great fortune of being able to pose with one of the pigs in front of it's a small world:
1971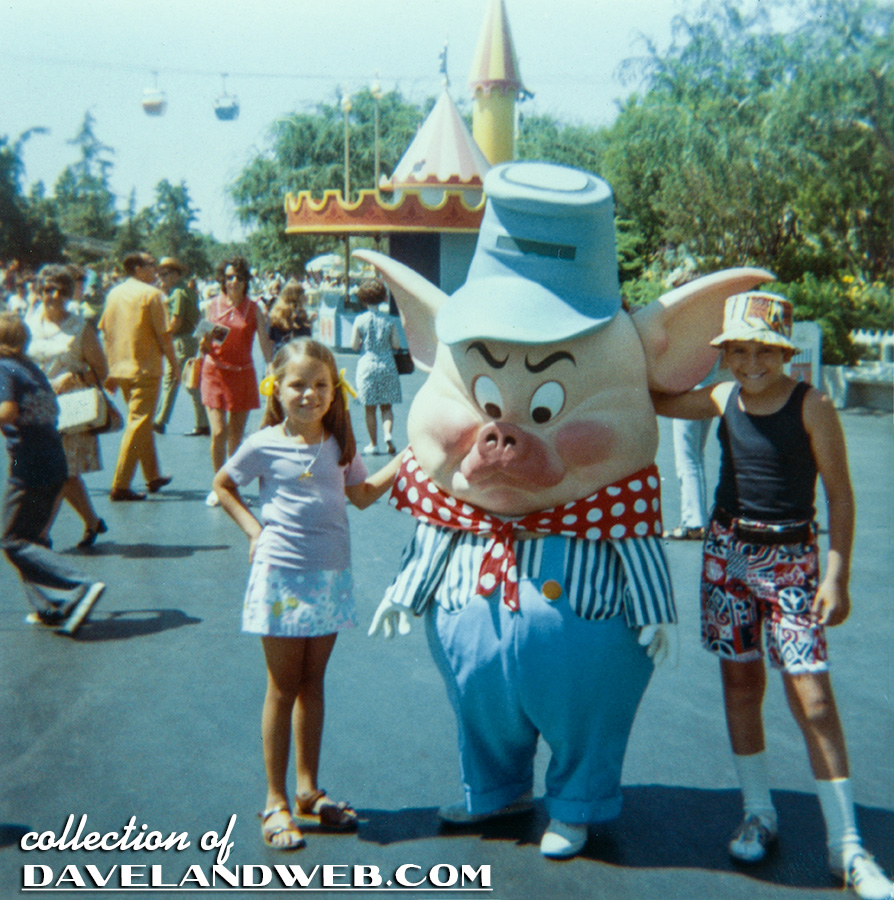 My last shot of a pig is an undated 1970s image. Rarely will you see the pigs anymore at Disneyland, unless it's a special event. I believe the last time I saw them was at the D23 Fantasyland event back in 2010.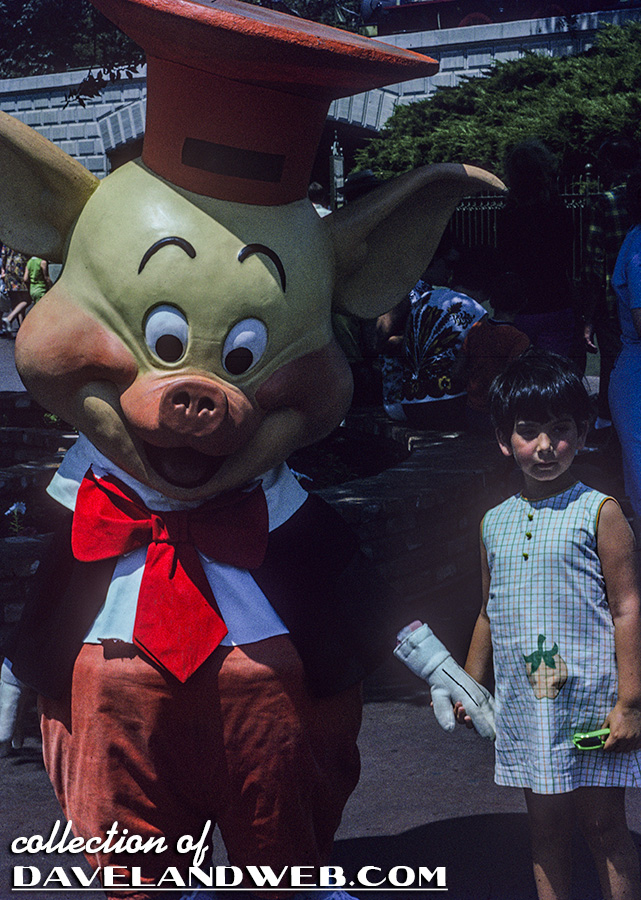 Although sightings of the pigs might be rare, you can visit their homes every day in Storybook Land. Here we have the brick home of Practical Pig: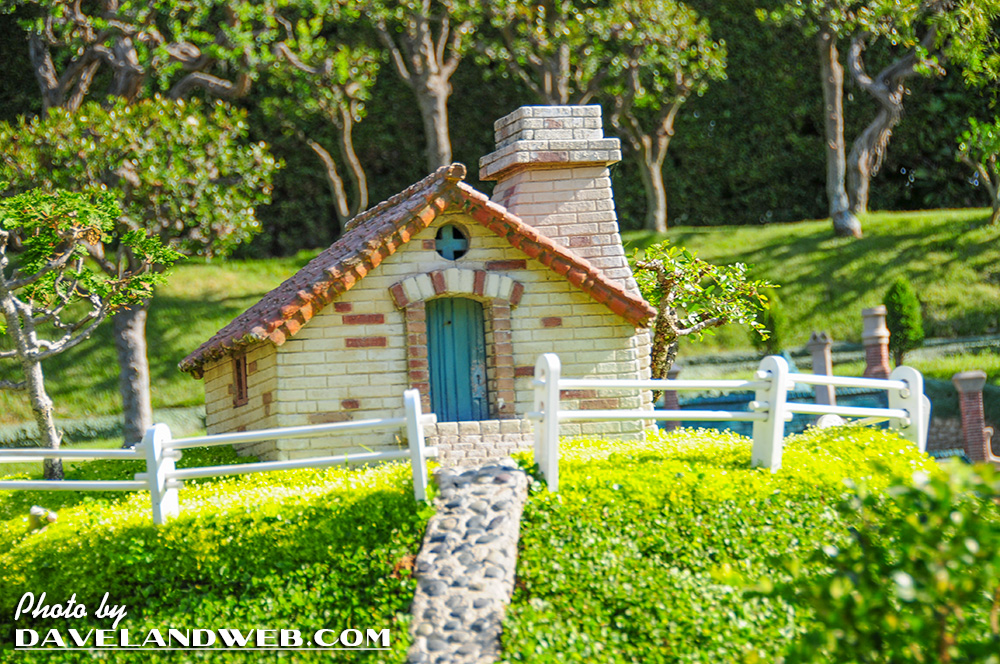 The abode of Fiddler Pig: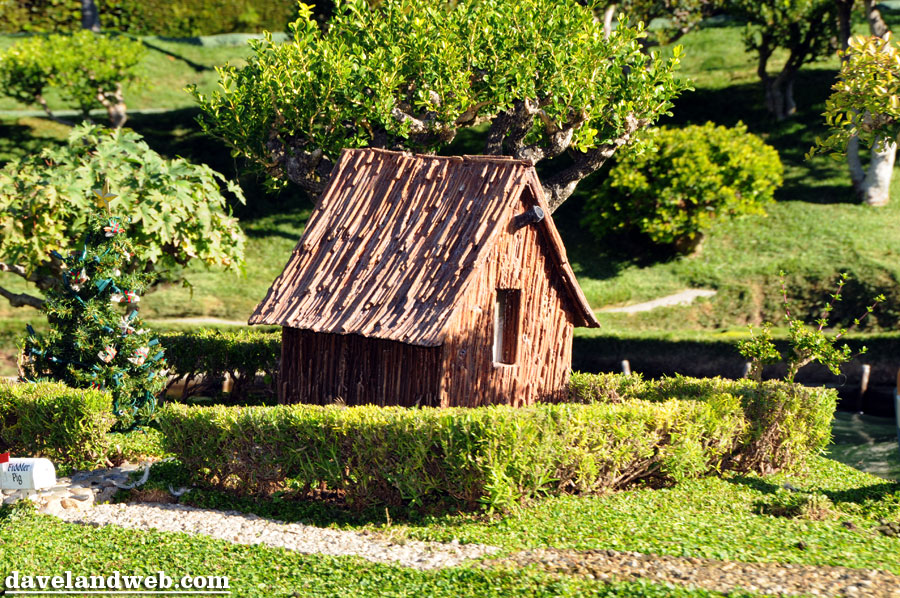 And the straw home that belongs to Fifer Pig: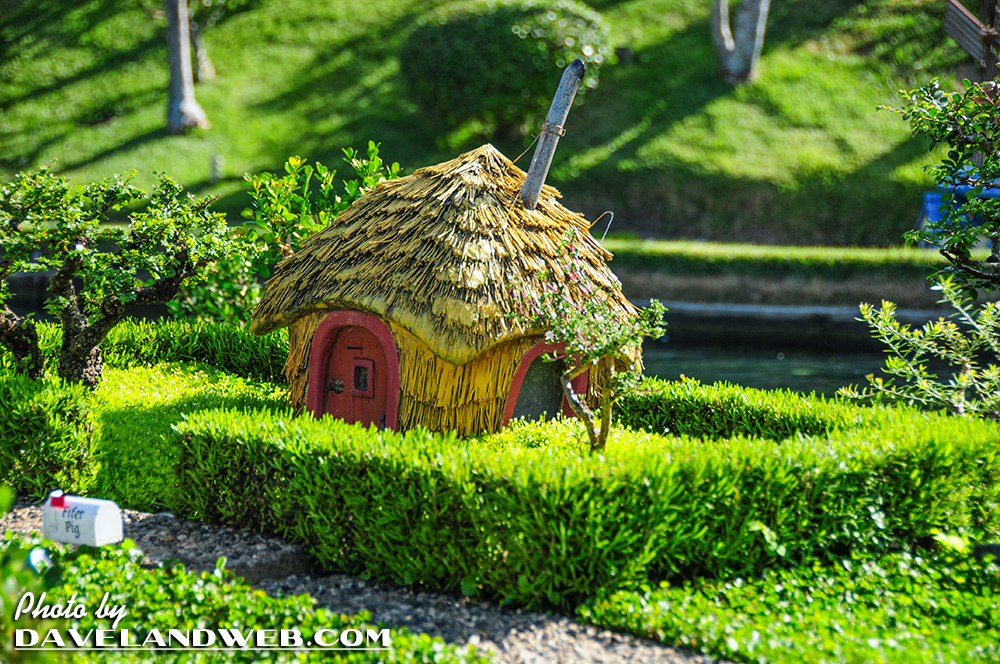 Hope you enjoyed this post on my favorite sows!
Follow my Daveland updates on Twitter. See more vintage & current Disneyland photos on my Disneyland web page.