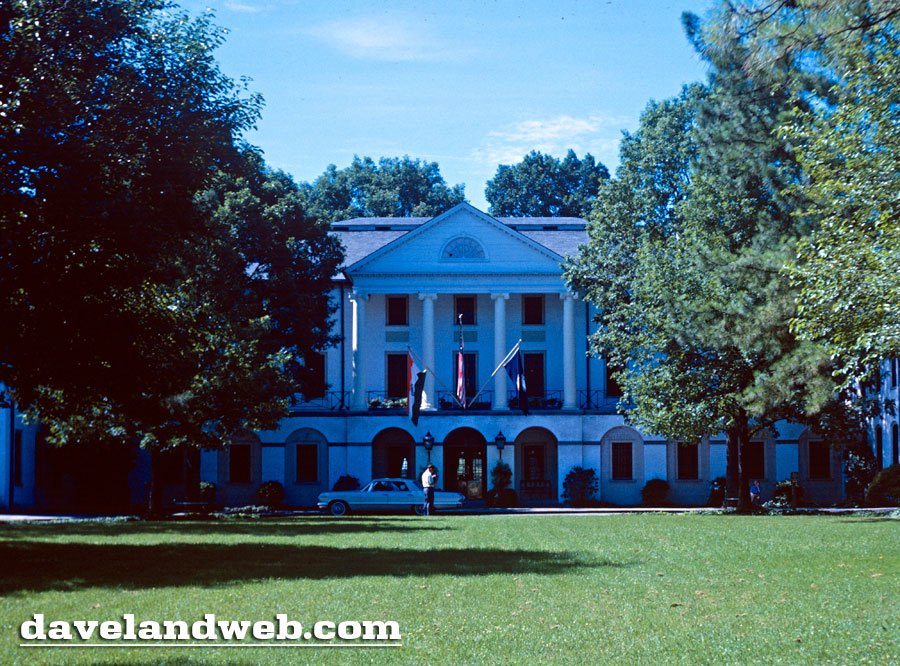 Flashing forward to the 1960's, today's Williamsburg images are from July 1963. It appears that our photographer might have been staying at the Williamsburg Inn. Built in 1937 by John D. Rockefeller Jr., its purpose was to provide the region with a world-class, European-style hotel that provided "only the finest" for its guests.
Another option is the Williamsburg Lodge, opened by Colonial Williamsburg in 1939 to provide comfortable accommodations for travelers to the Historic Area. As the sign states, "Rooms and meals at moderate prices."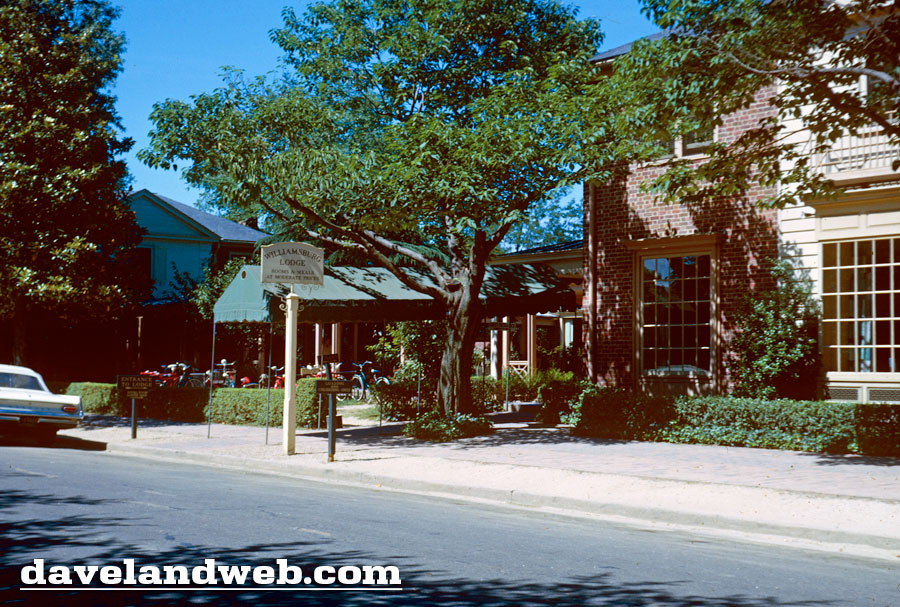 By the looks of her stance, it seems this poor woman missed the last carriage back to the hotel.
The stockade...not a good place to be "hanging around."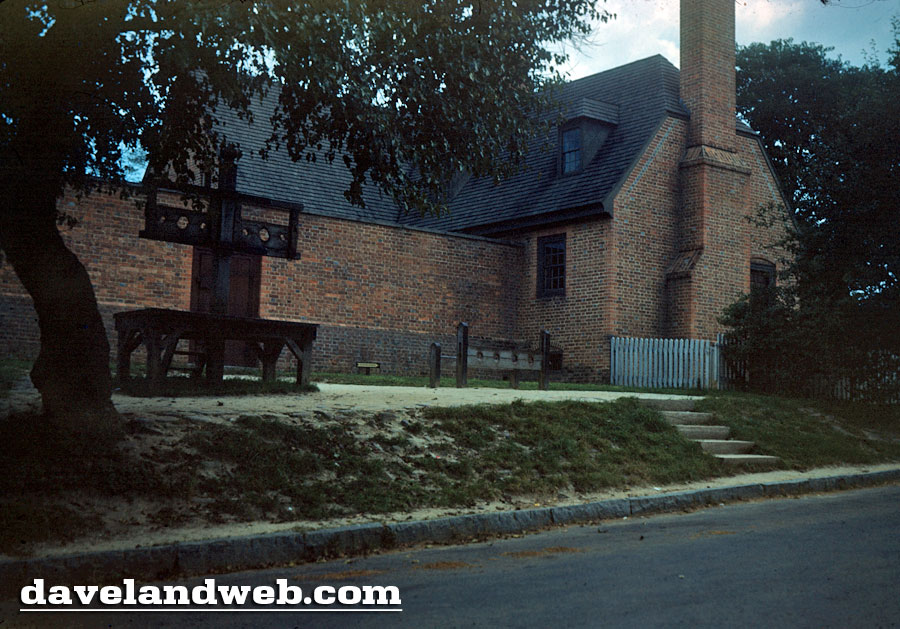 Fun in 1963; not so fun in 1763.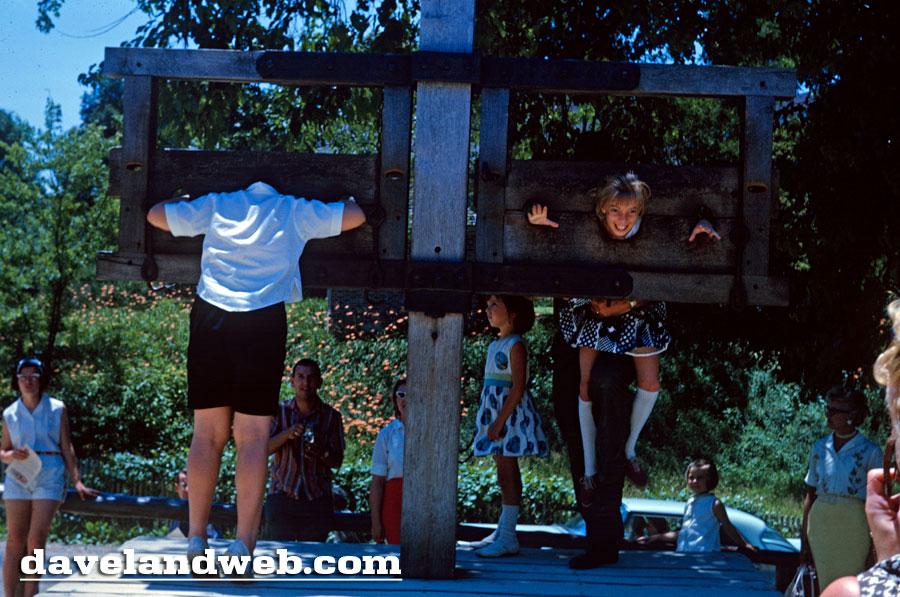 Closing up today's post with two more Governor's Palace shots: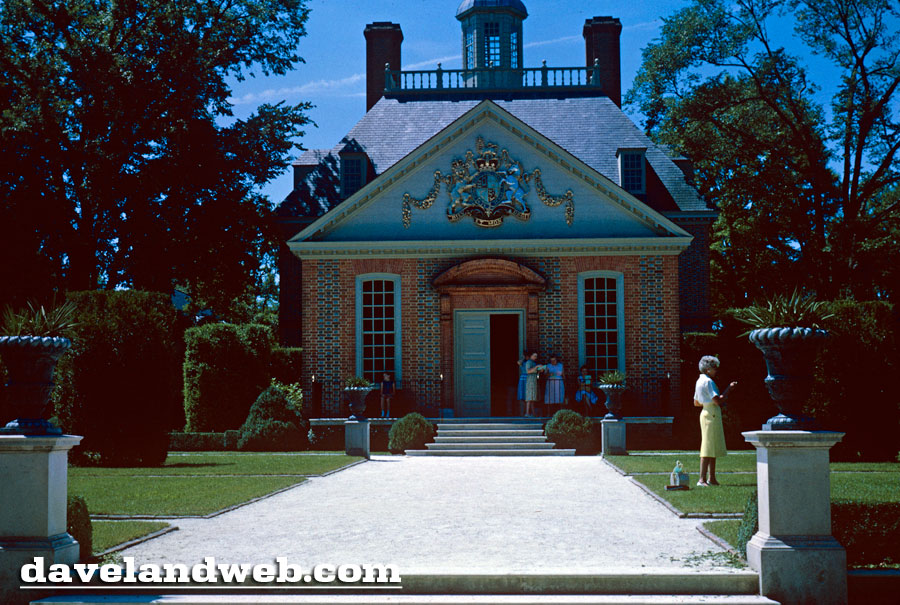 What...no fast pass?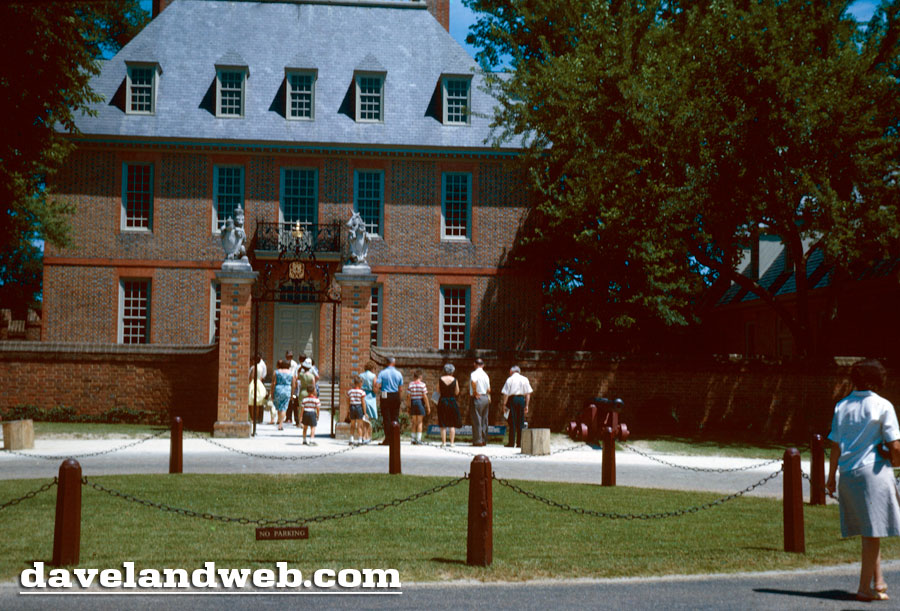 Happy Thanksgiving dear readers - I hope you have an abundance of blessings to be thankful for this year!
See more Williamsburg, Virginia photos on my
Williamsburg web page.