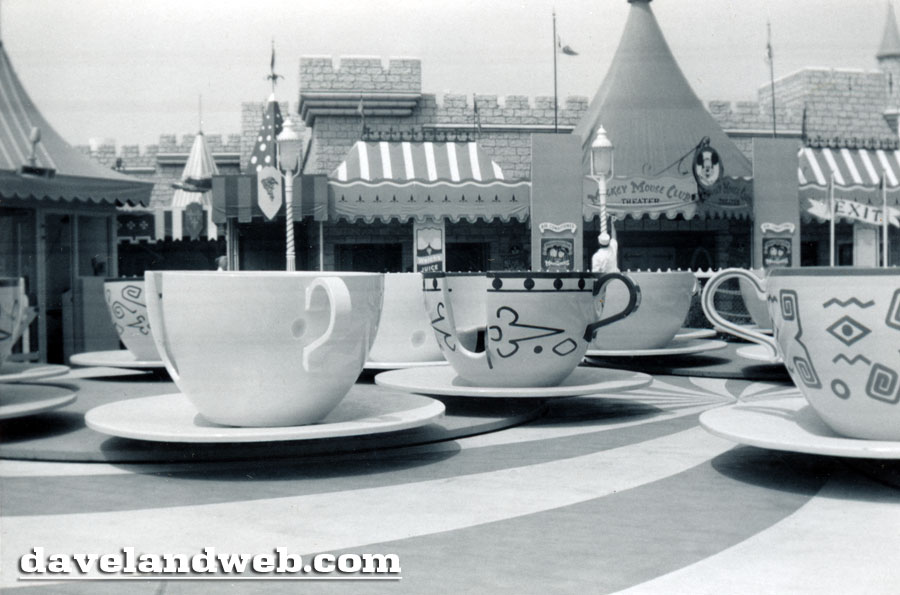 At first glance, this photo may seem a bit boring. Once I zoomed in to look at the details, I realized I needed to add this June 1957 image to my collection. I have yet to get a decent shot of the Welch's Grape Juice stand mural; however, at least this photo shows the entrance, not to mention a nice view of a cast member touching up the paint on a Fantasyland lightpost.
I'm not sure who took this photo, but they either had special early morning access or ran into Fantasyland first thing before the kiddies took over the attractions. In 1983, Pinocchio's Daring Adventure took over the location seen here which bears the signage of the Mickey Mouse Club Theater and the Teacups were moved closer to the Alice attraction. In their place, King Arthur's Carrousel was moved. You got this all straight now? Wow...that's a lot of moving!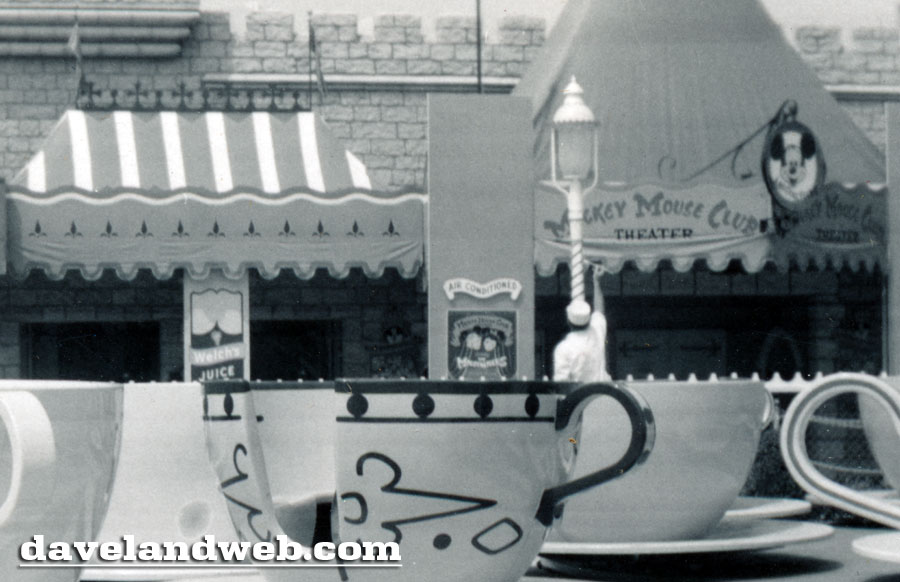 See more vintage & current Mad Tea Party photos on my Mad Tea Party web page.