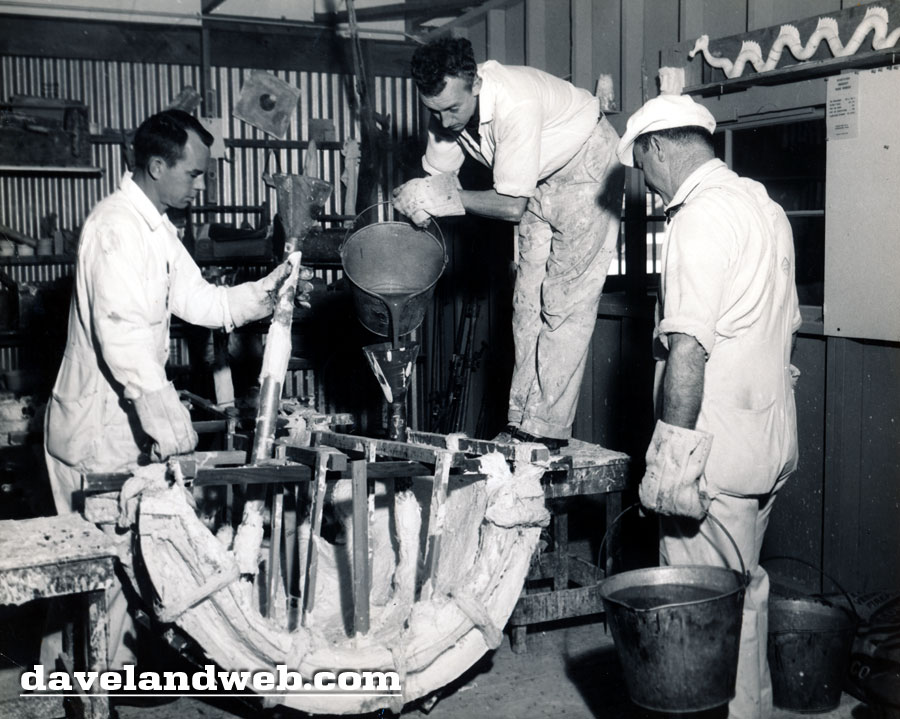 Today's post shows some of the publicity shots that were released to generate some excitement for Disneyland's one and only Adventureland attraction, The Jungle Cruise (originally called the Jungle River Boat Ride).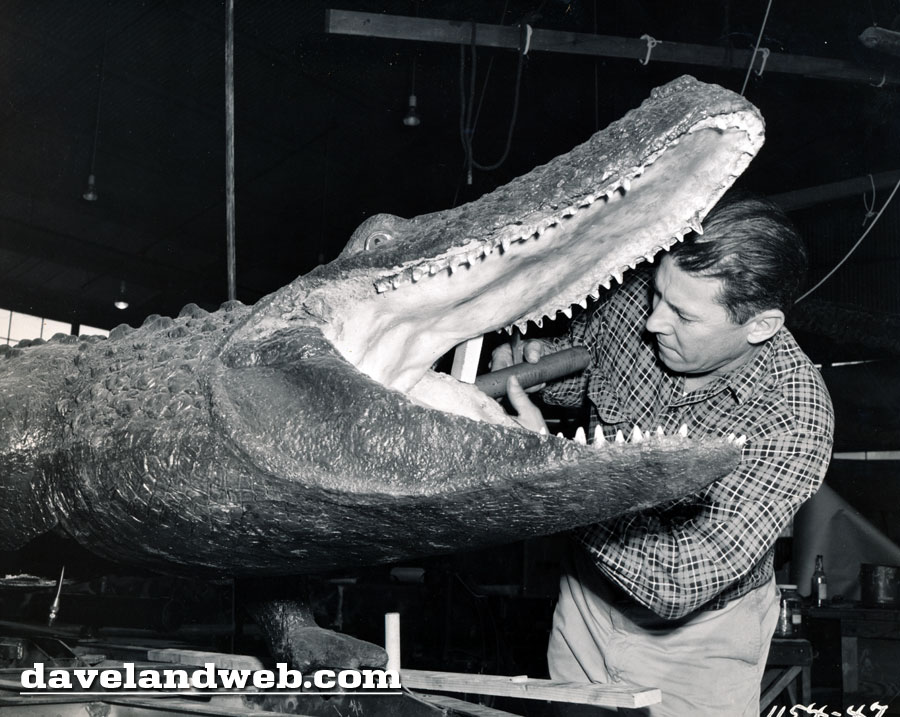 Here the infamous hippos are being created: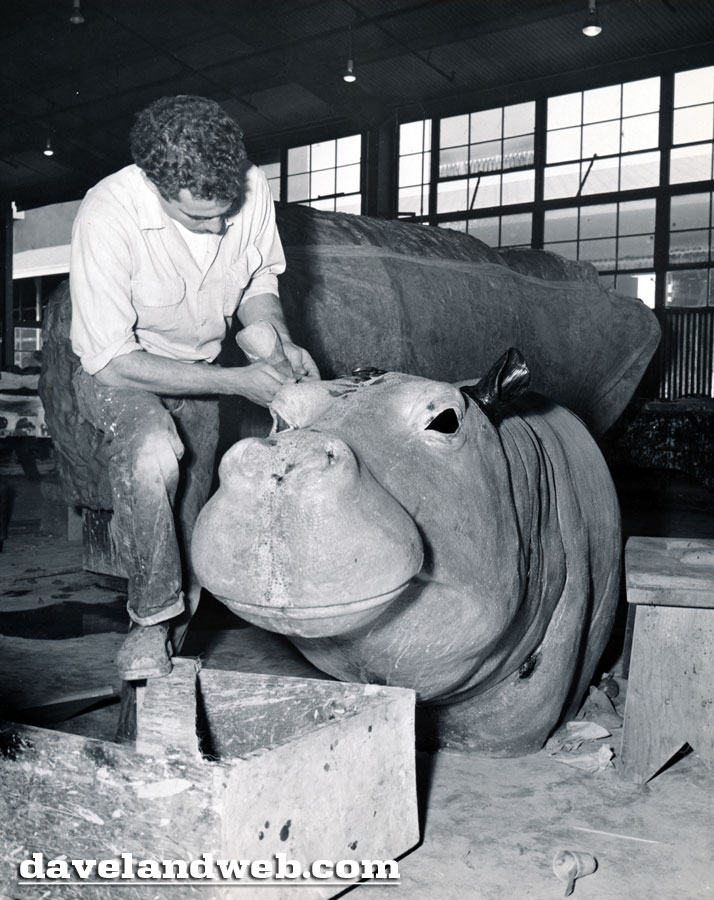 then receiving a little love from Walt himself...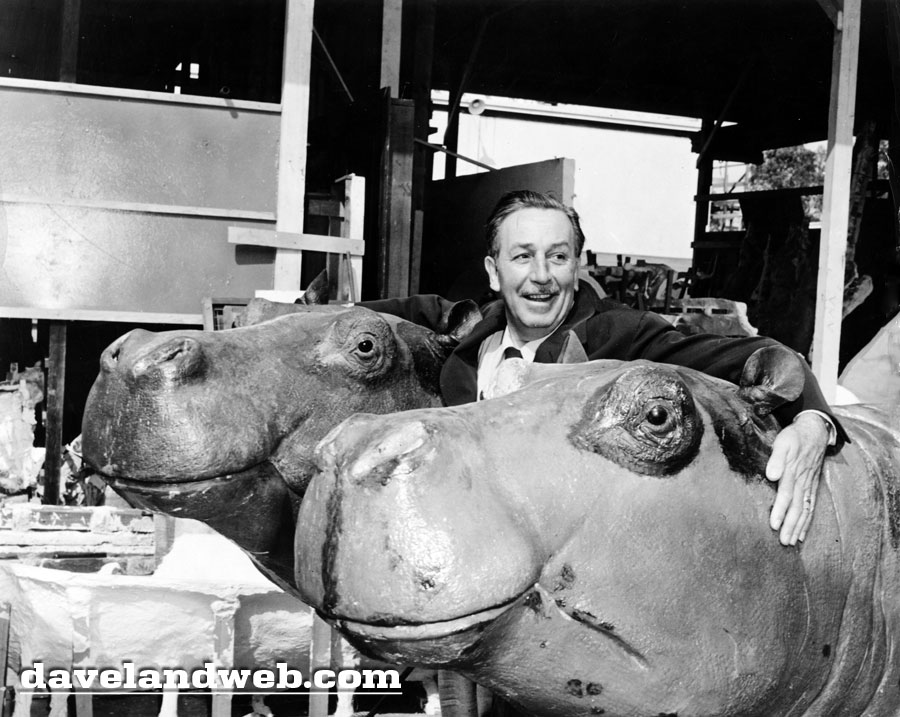 then the installation: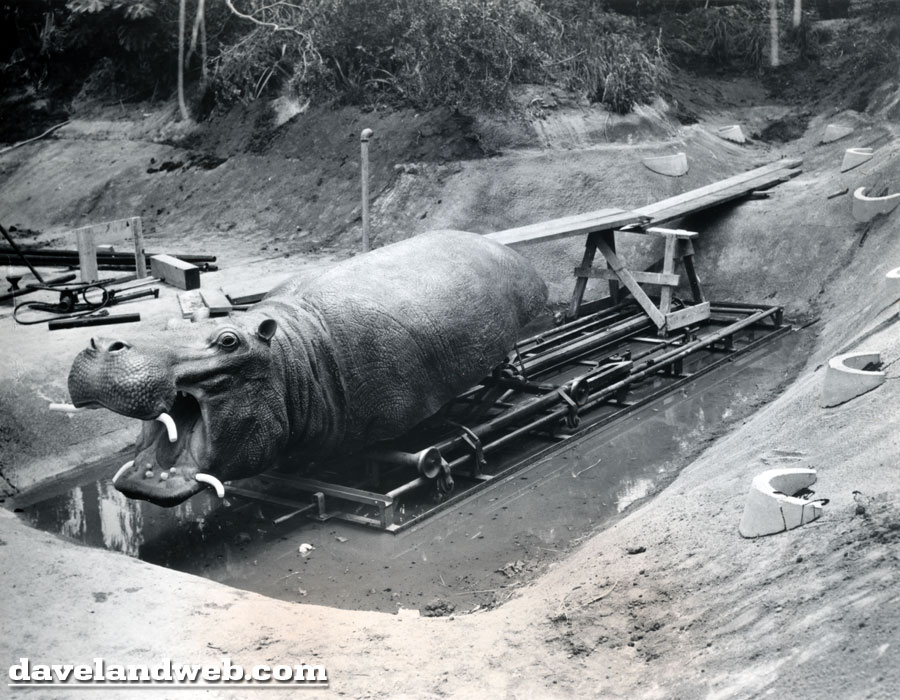 and voila, the hippo as it (still) appears today, wreaking havoc on guests until the skipper fires his pistol.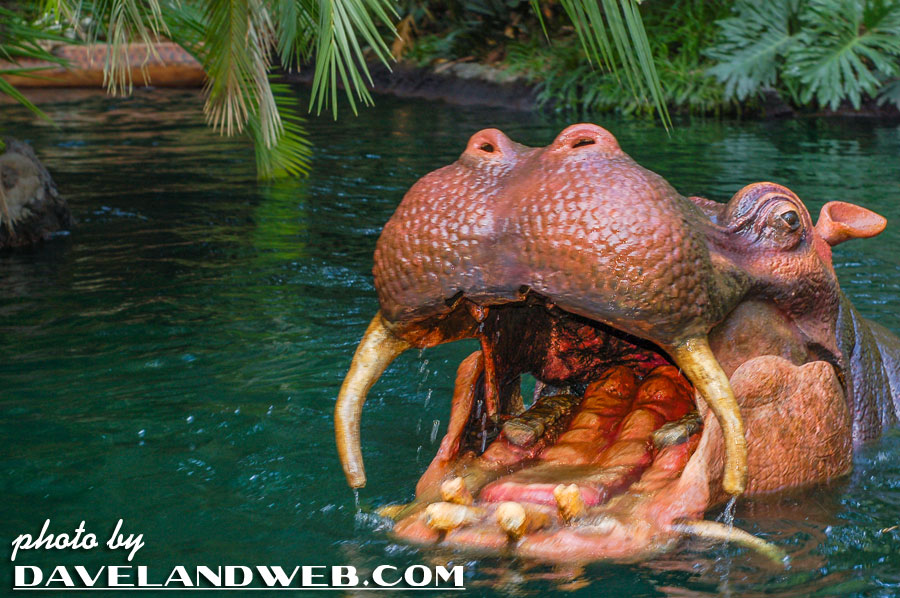 See more vintage & current Disneyland Jungle Cruise photos on my
Jungle Cruise web page.