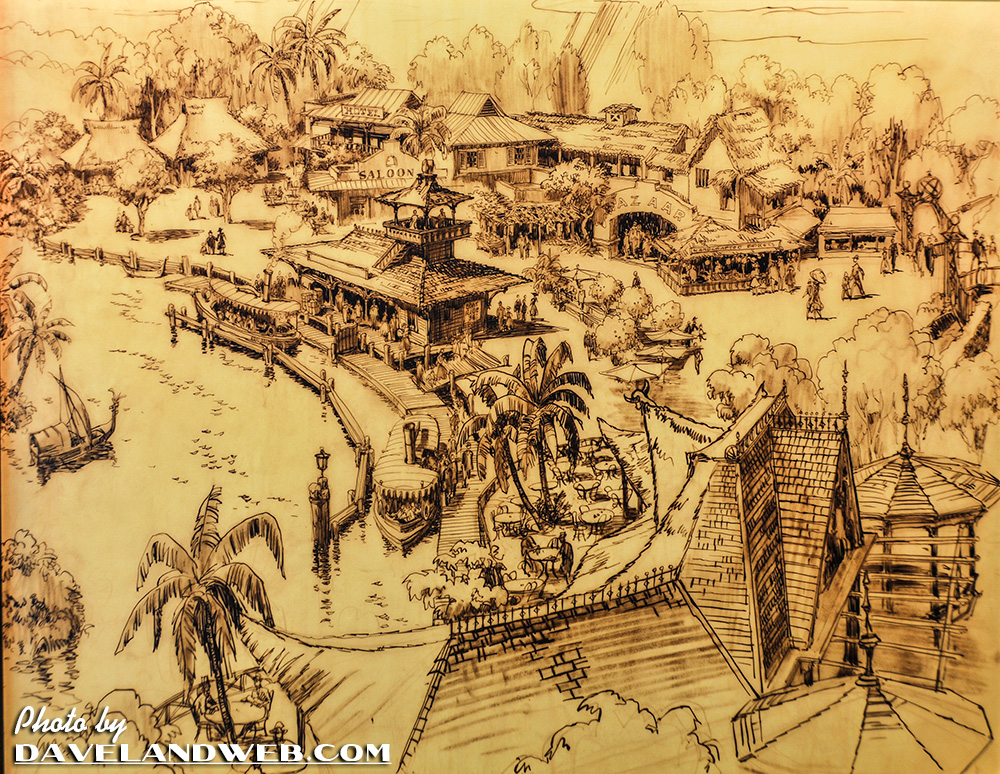 I am really digging the recent remodel of the Disneyland Hotel. Great attention has been paid in honoring the past of Disneyland while at the same time offering guests the modern conveniences that they expect. The team at Disney has done an excellent job of blending the old with the new. In the Adventure Tower, guests can view some of the original concept drawings of Adventureland and the Jungle Cruise attraction. The perspective of the first drawing is from the roof of the Plaza Pavillion and shows all of Adventureland. The structures are still very similar to what you would see today, even if some of their purposes have changed along the way.
A vintage shot to show what the finished product looked like: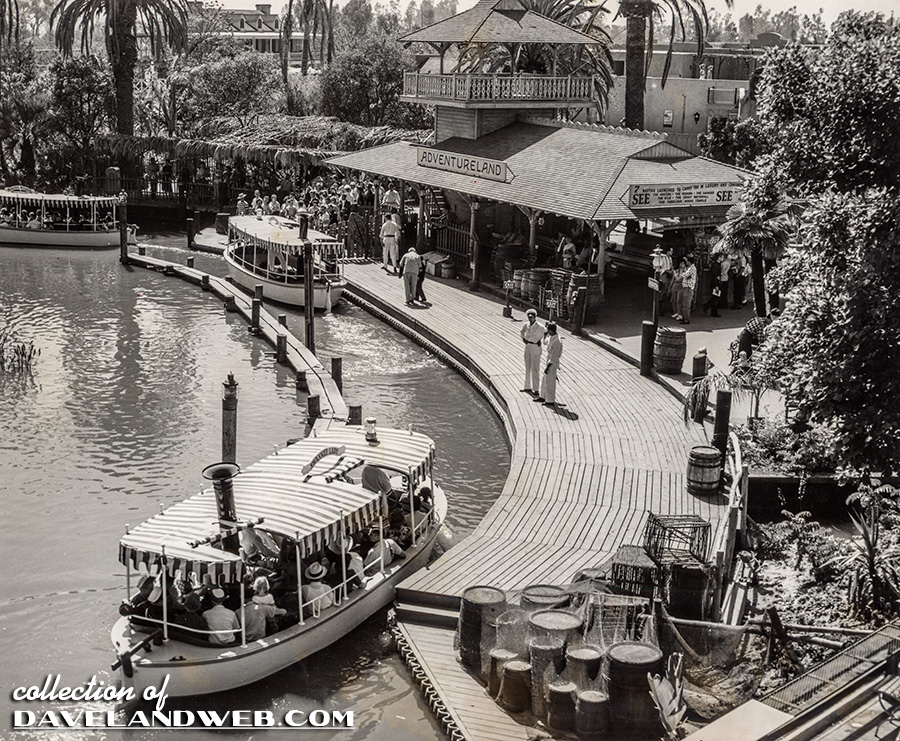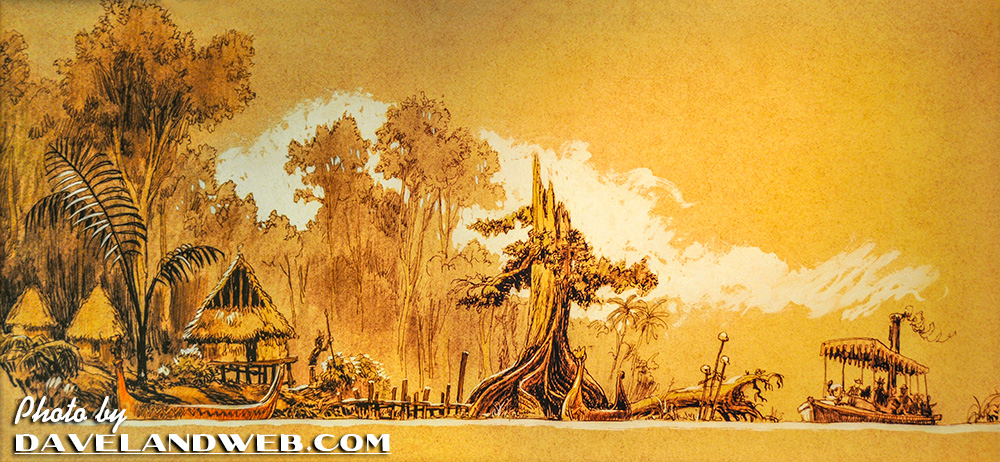 The Ancient Shrine are Sunken City are depicted here: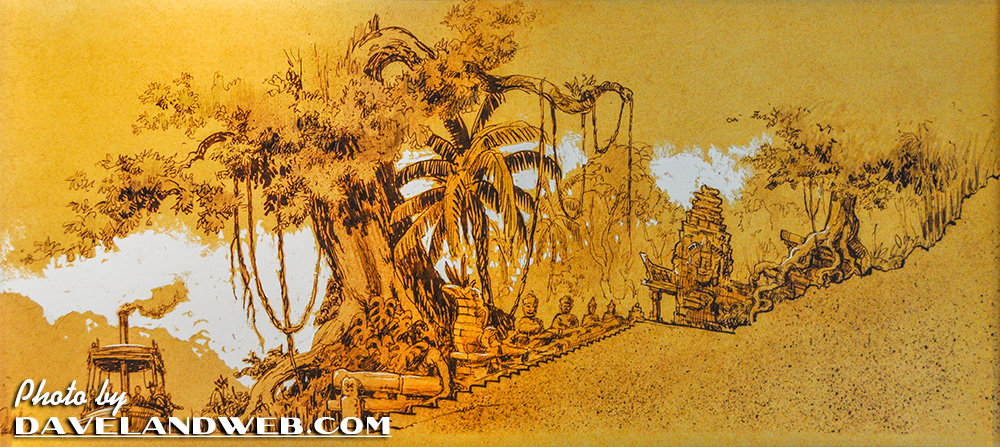 A side view of the Amazon Belle, which is still in operation today. The original Jungle Cruise boats were a little more festive looking than this drawing would indicate. The boats of today were redesigned to cohabitate with the 1930's theming of the Indiana Jones attraction next door.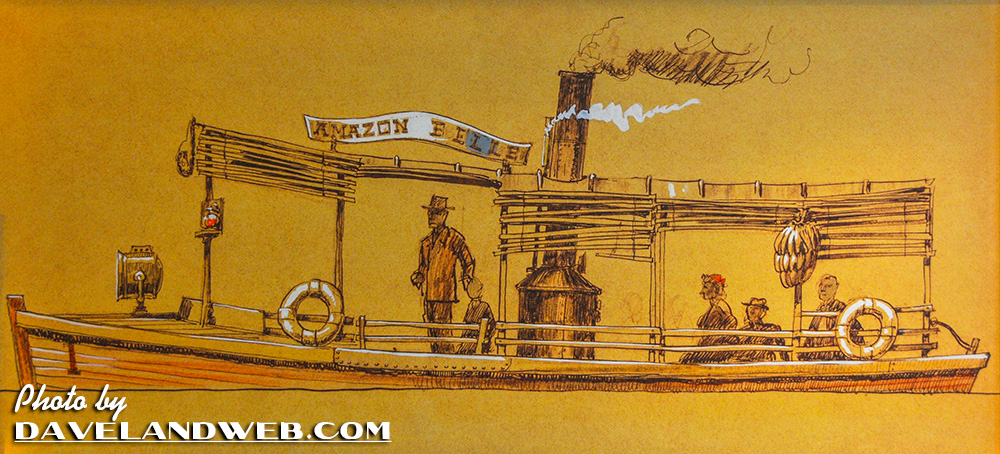 An actual May 1958 boat, complete with candy-cane striped awning: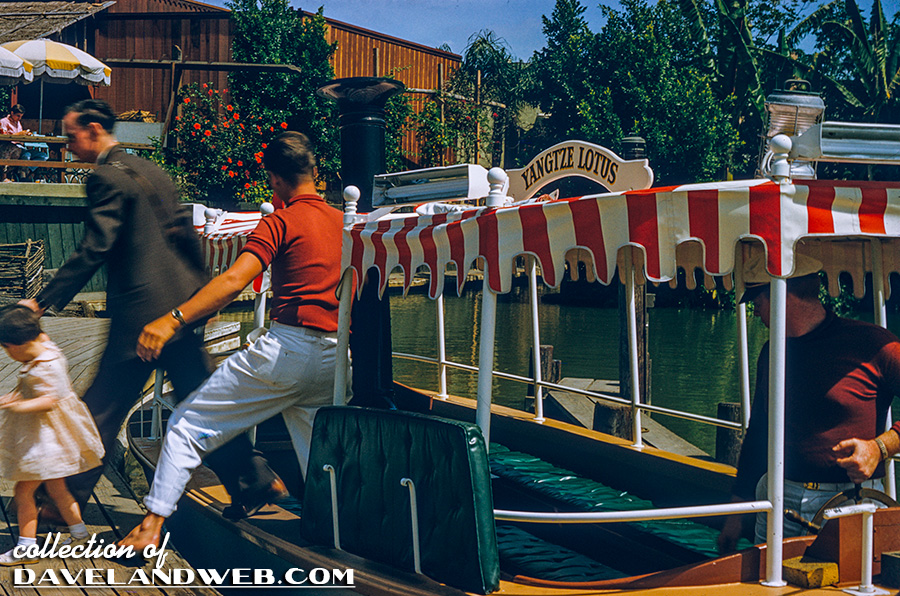 The rustic-looking boats of today are more in line with the original concept art: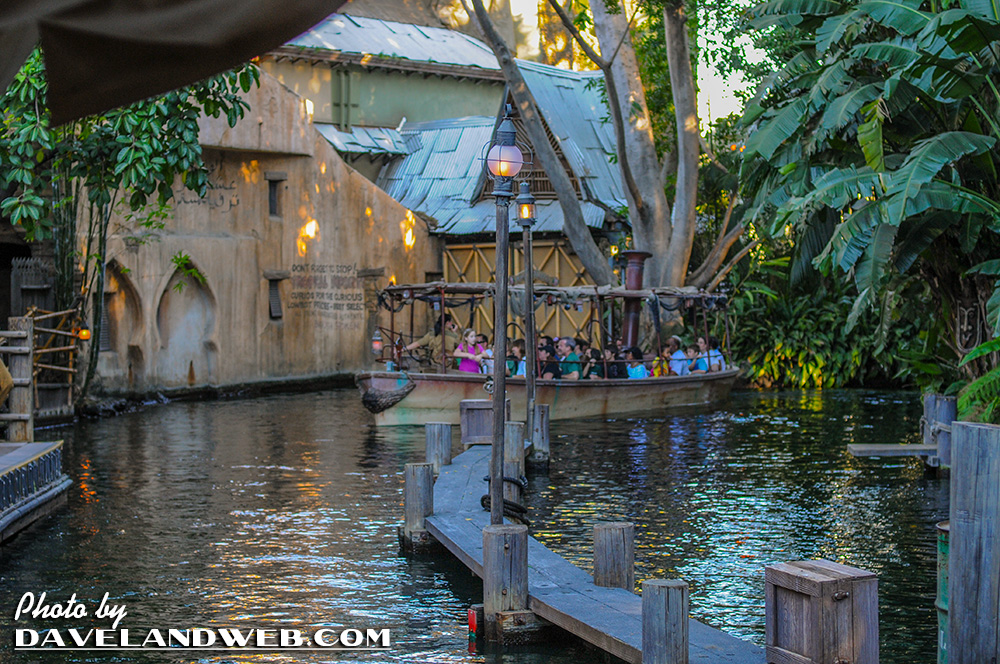 This view of the dock from the jungle side has a few interesting details: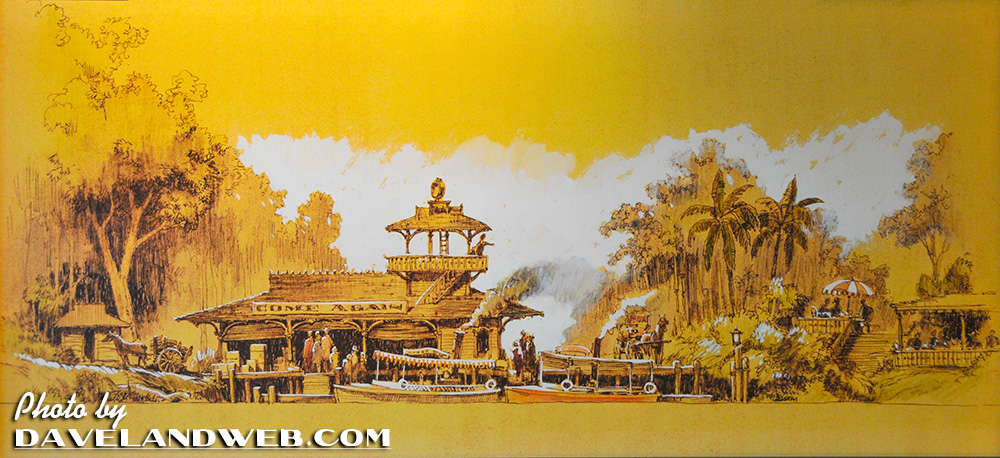 Zooming in, you can see an animal and cart on the left and a horse-drawn carriage of some kind on the right side: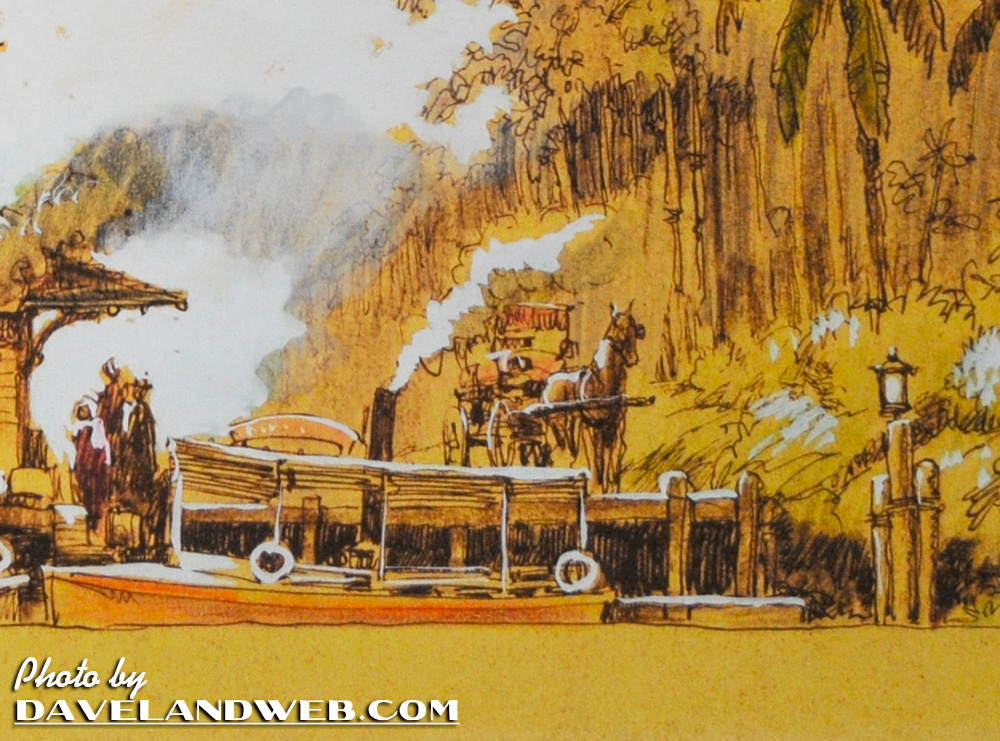 As much as Walt may have wanted live animals in Adventureland, they just were not meant to be.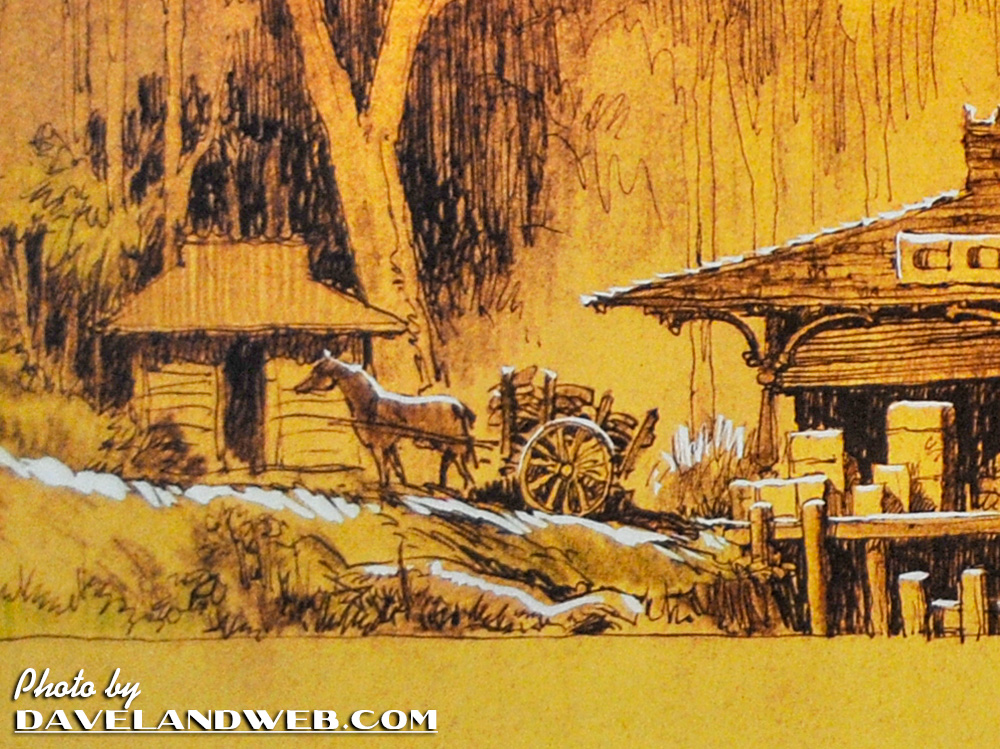 A 1960 shot to show what a guest would have actually seen from a similar view: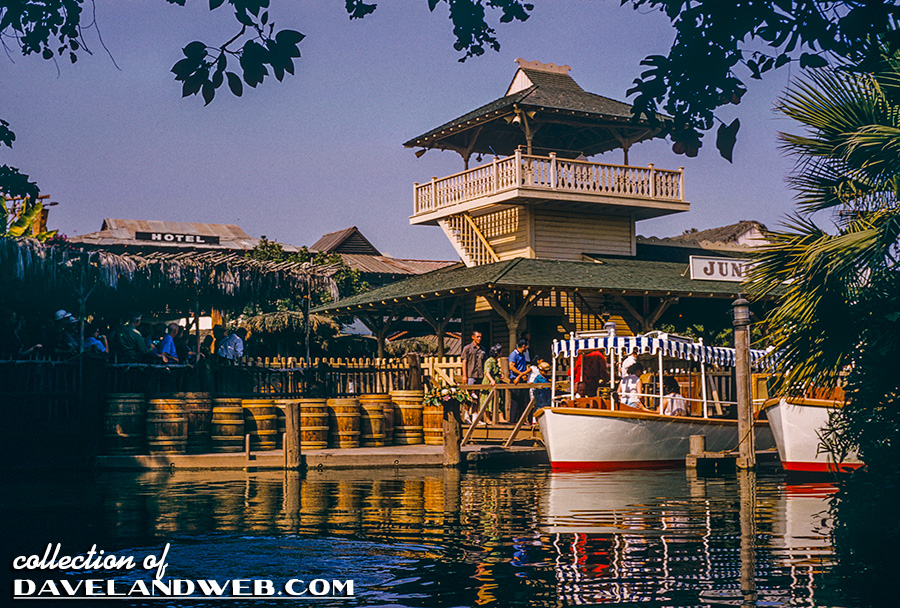 Here the expressive looks depicted on the faces of the guests show the joy and wonder that they are facing on their Jungle Boat Cruise; the same looks can be seen today as the Skippers give their spiel each time.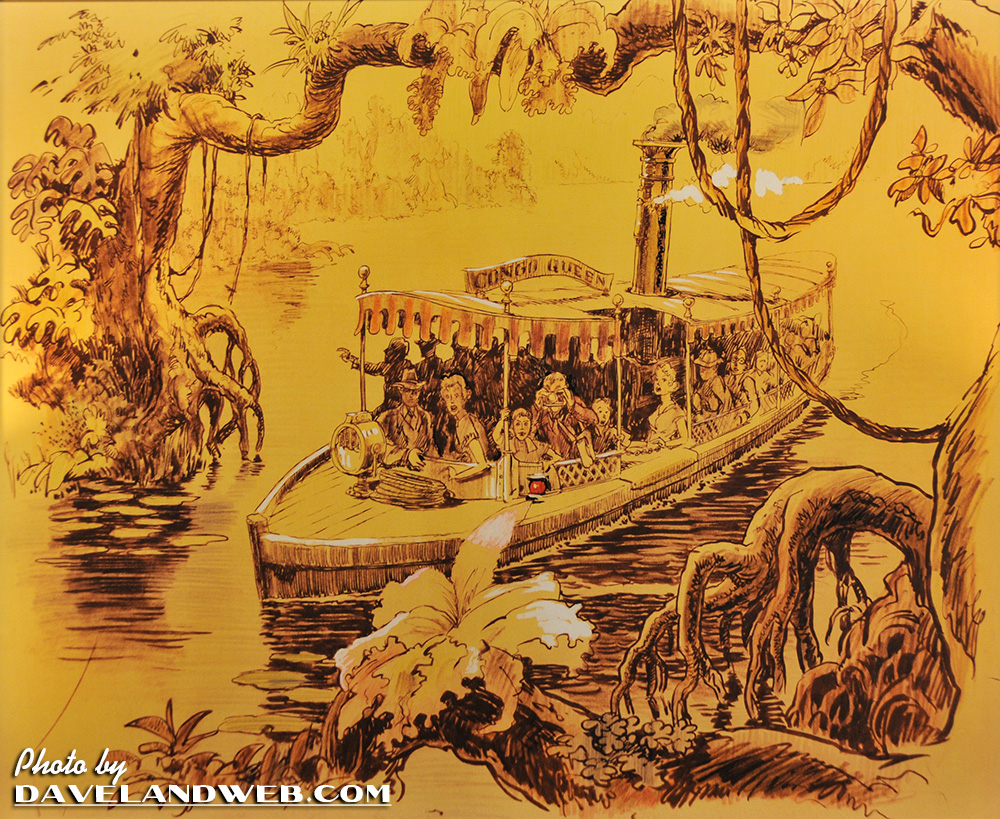 See more vintage & current Disneyland Jungle Cruise photos on my Jungle Cruise web page.