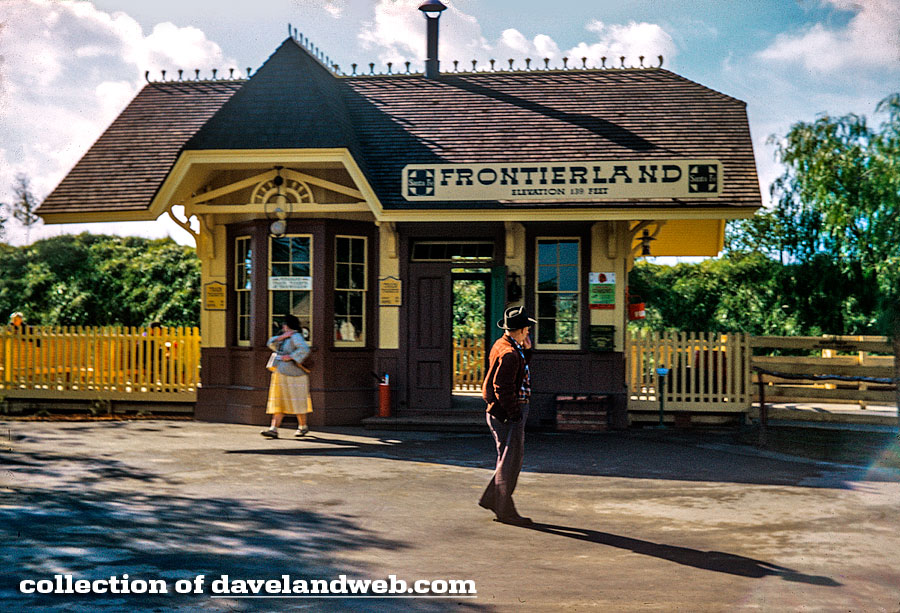 Park visitors who see this first photo from 1955 will recognize this structure but might be challenged to recall where they saw it. Guests who wanted to board the train in Frontierland would go to this quaint little depot, patterned after the one in the Disney movie "So Dear To My Heart." Today, the Frontierland Depot has morphed into the Frontierland/New Orleans Square Station.
If you look at this May 1960 photo, you might think that I scanned it backwards, as the structure on the right hand side of the photo (the same one that you see in the 1955 photo) appears to be on the wrong side of the tracks.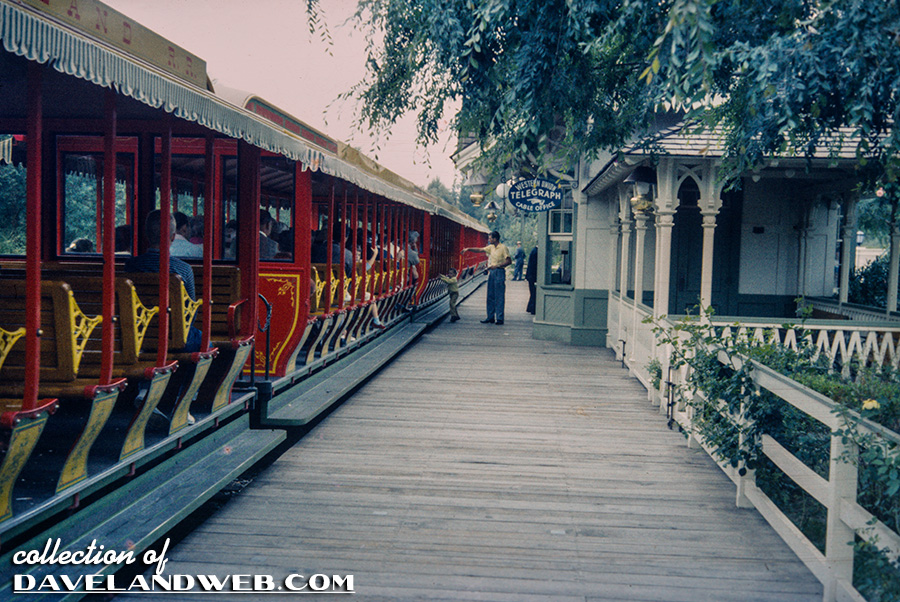 Originally, this gingerbread trimmed depot WAS on the other side of the tracks, until the New Orleans Square expansion caused Disney planners to revise the park layout and make this building inaccessible to park guests. Here you can see the conductors in July 1960 waiting for another train to continue its Grand Circle Tour.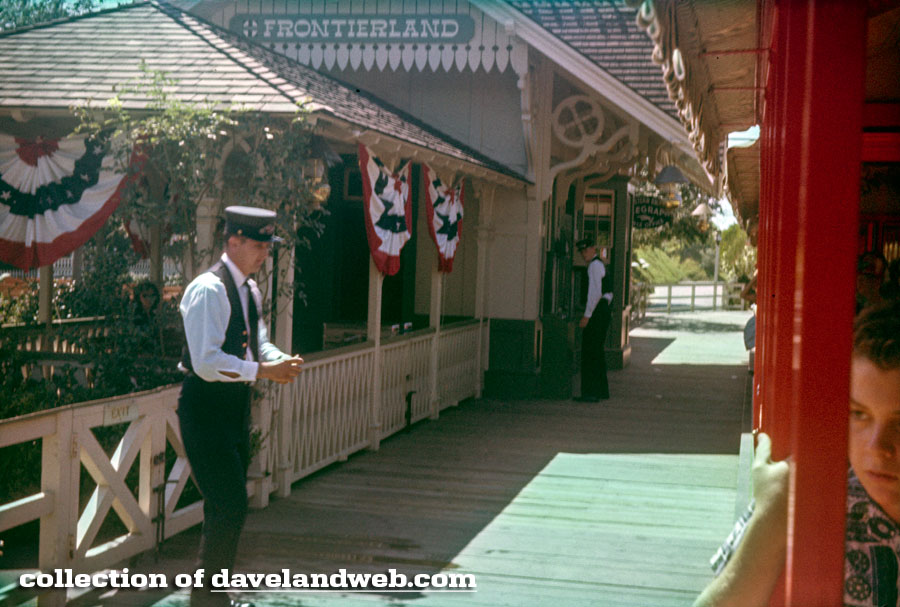 Today, the depot is still well maintained, but unfortunately, guests can no longer enter it and admire its architecture up close. The Main Street Station is the only stop that has an interior waiting room.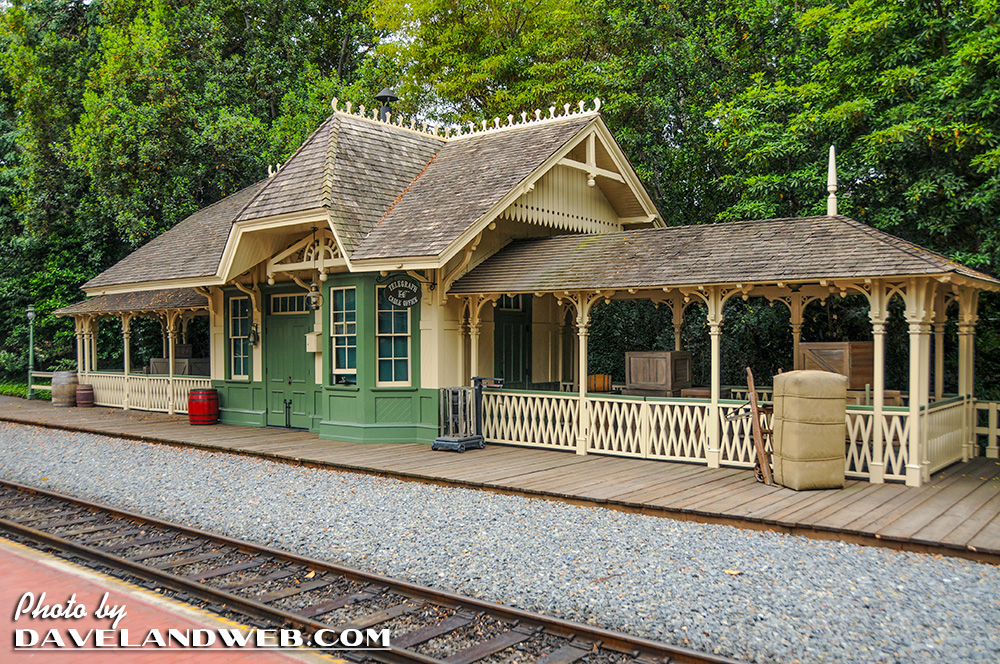 See more vintage & current Disneyland Railroad photos on my Disneyland Railroad Frontierland Station web page.