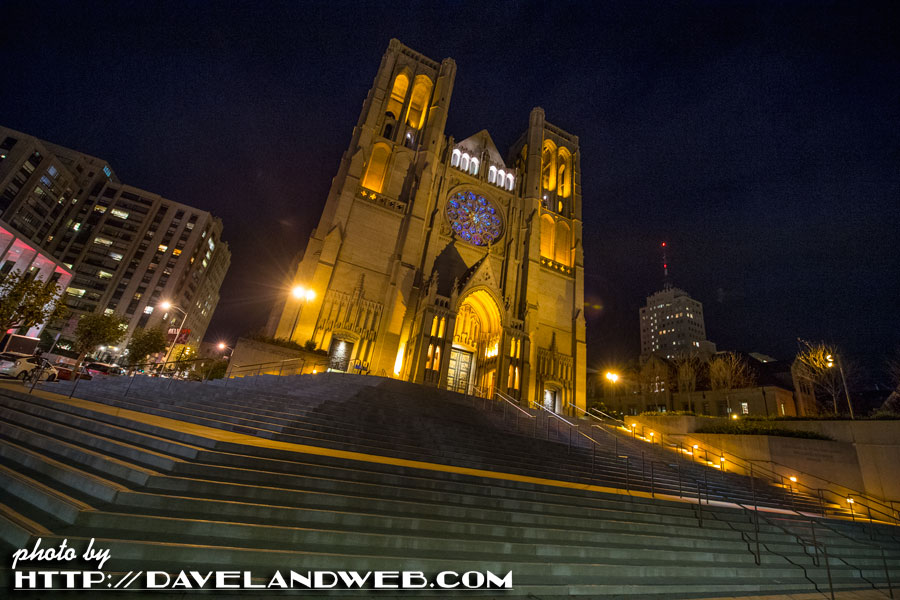 Grace Cathedral towers over Nob Hill in San Francisco. The impressive French Gothic structure is something I've seen each time I've visited the City by the Bay but never entered...until my most recent trip there.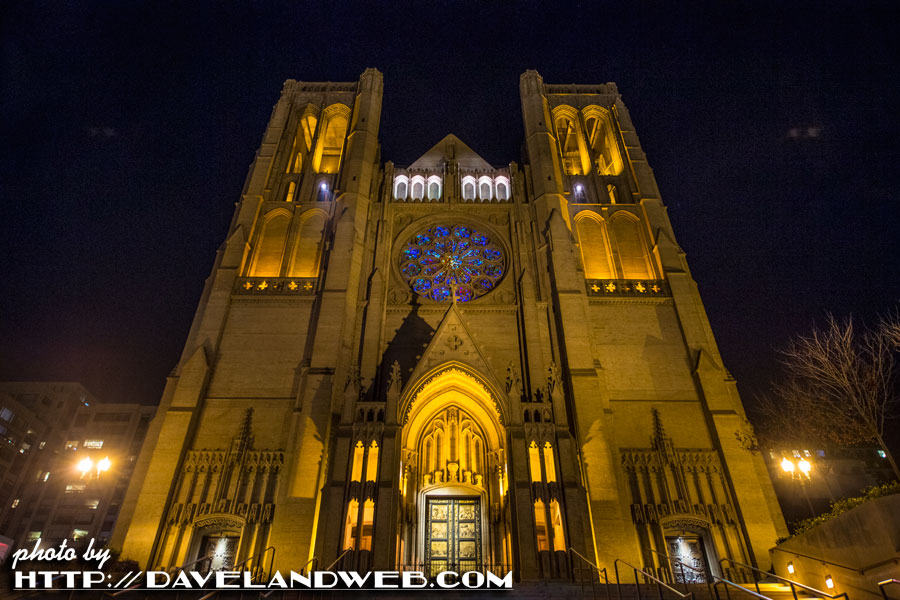 Surprising, since it is prominently featured in two of my favorite movies: Hitchcock's "Family Plot" and "Time After Time." Although it is part of the story for the television mini series "Tales of the City," a cathedral in Montreal stood in for the interiors.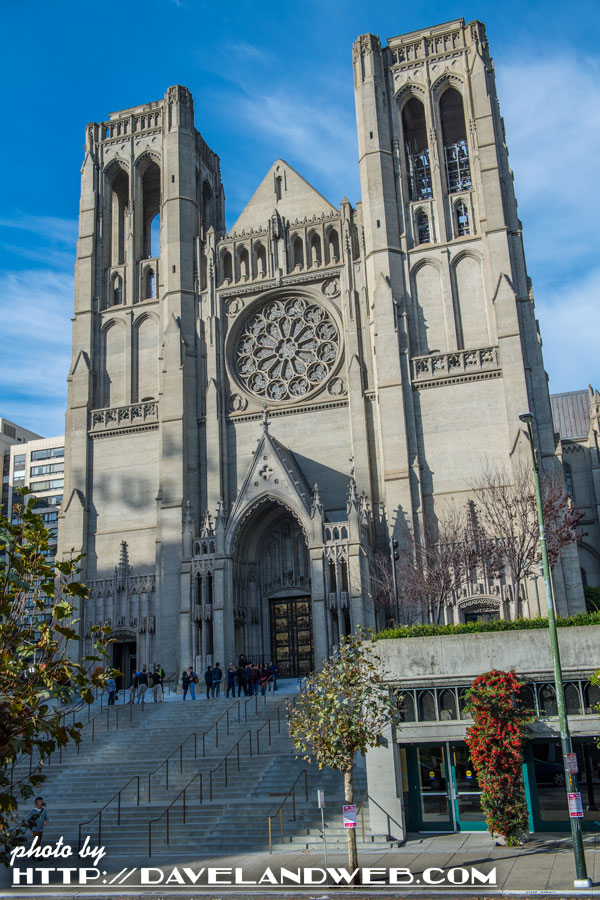 This labyrinth is based on the one inside the famous Chartres Cathedral in France.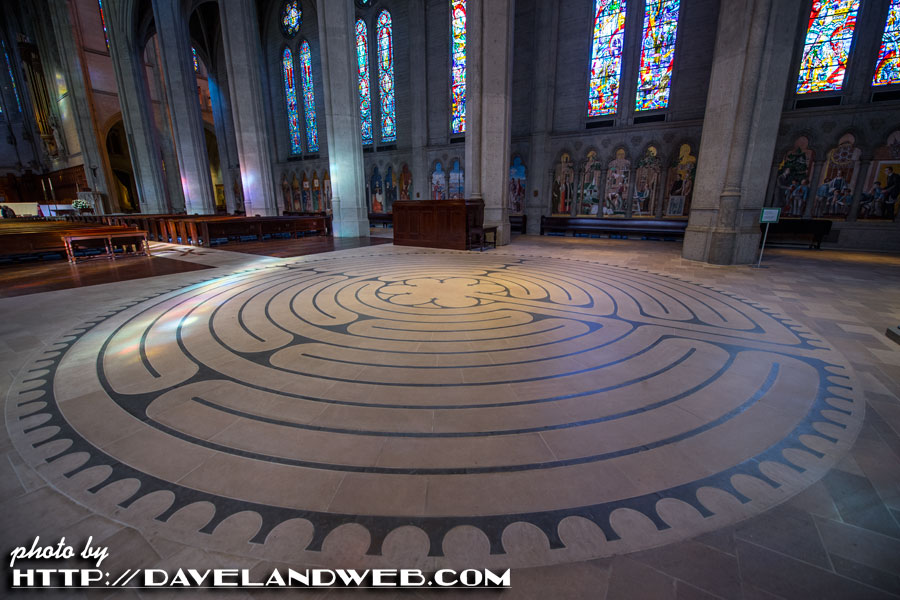 What a view!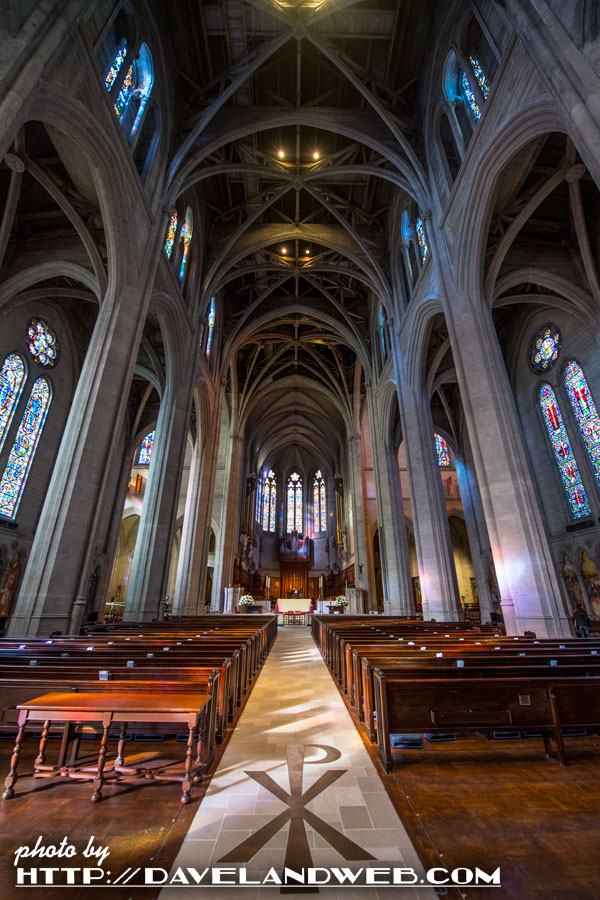 It seemed like this place was full of so many rooms and hallways to explore.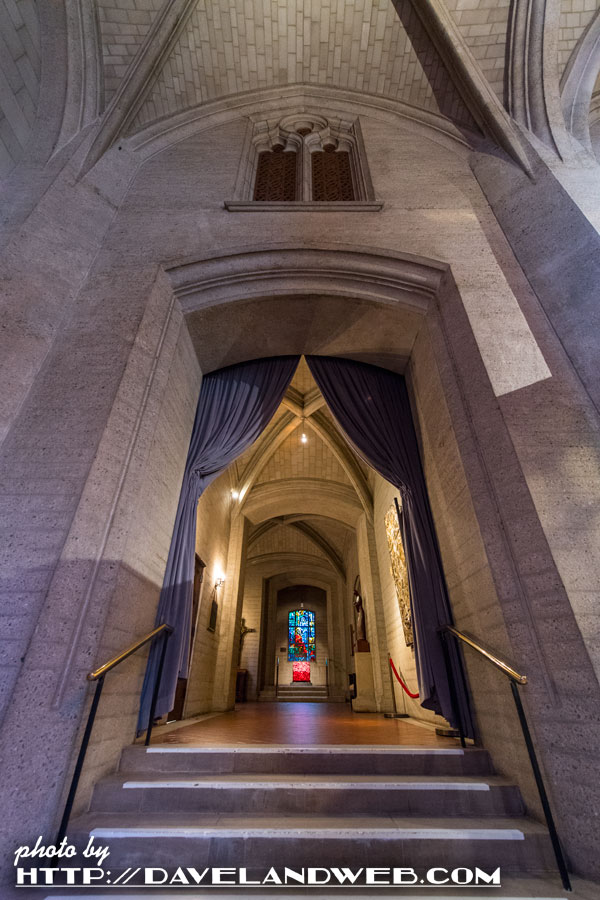 I found myself constantly changing lenses...wide angle to zoom to low light. So much going on here!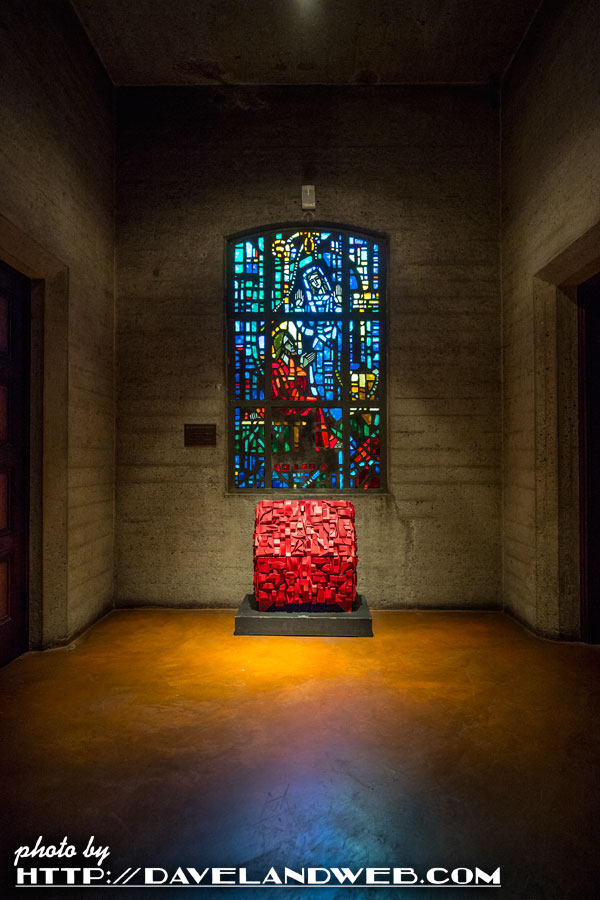 This mural really caught my attention.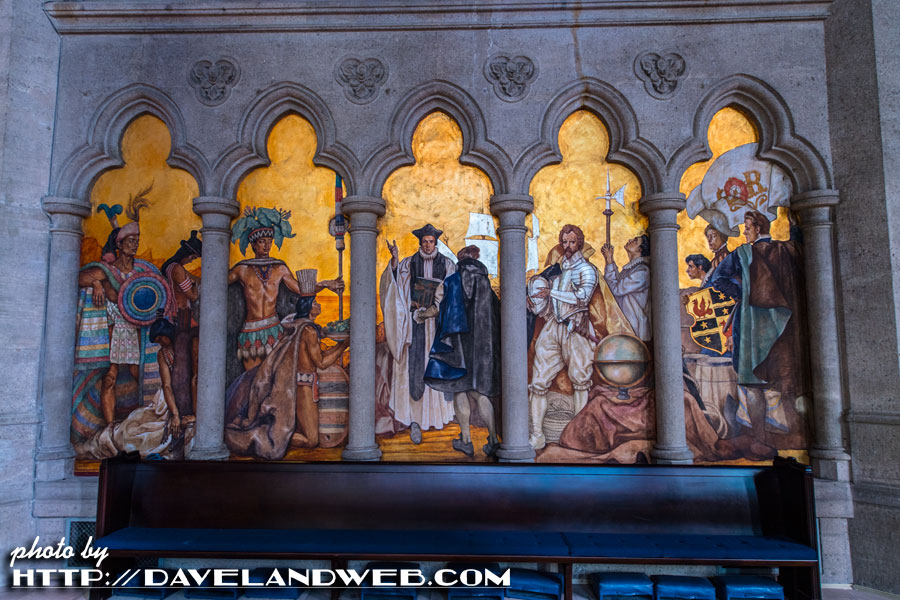 The vintage look and feel had me at first glance.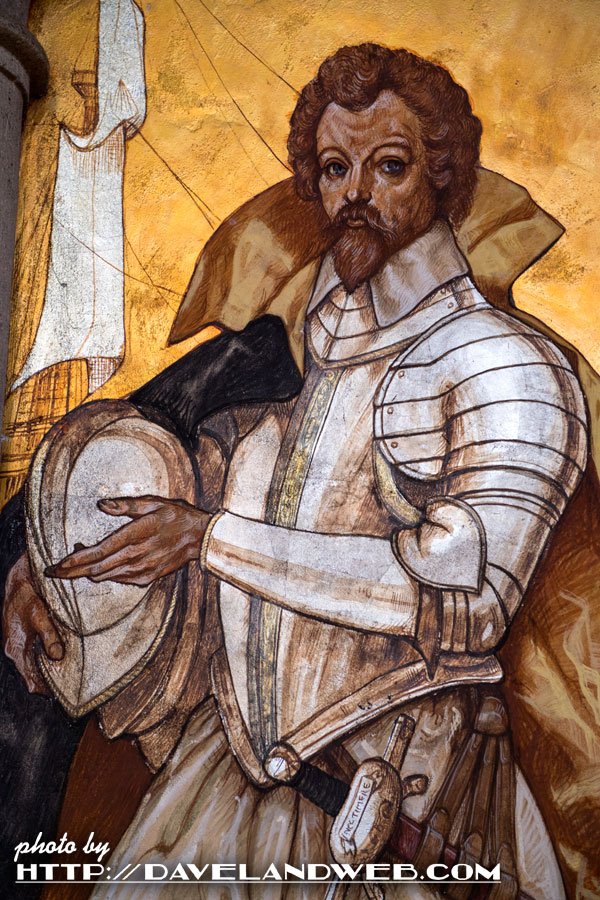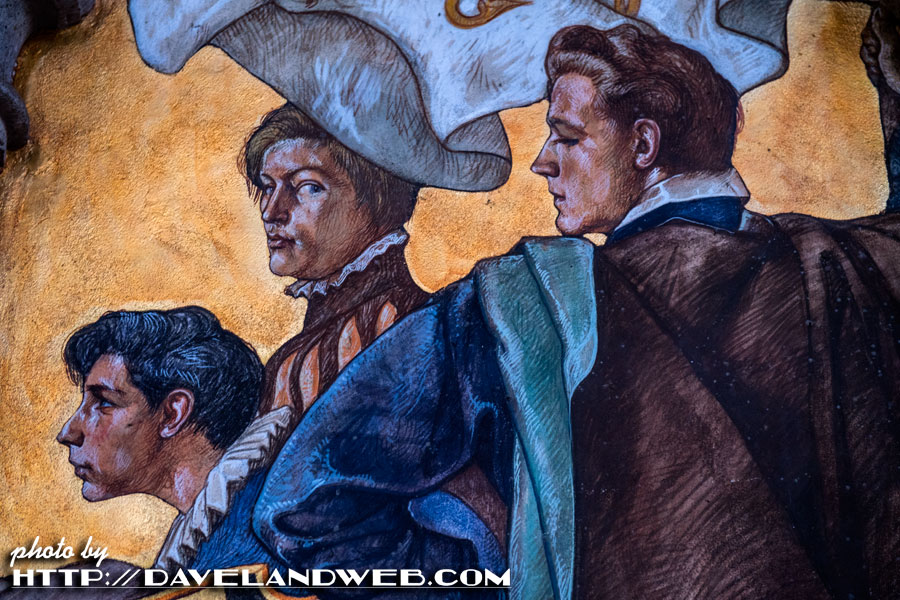 The light through the stained glass cast some beautiful colors on the floor.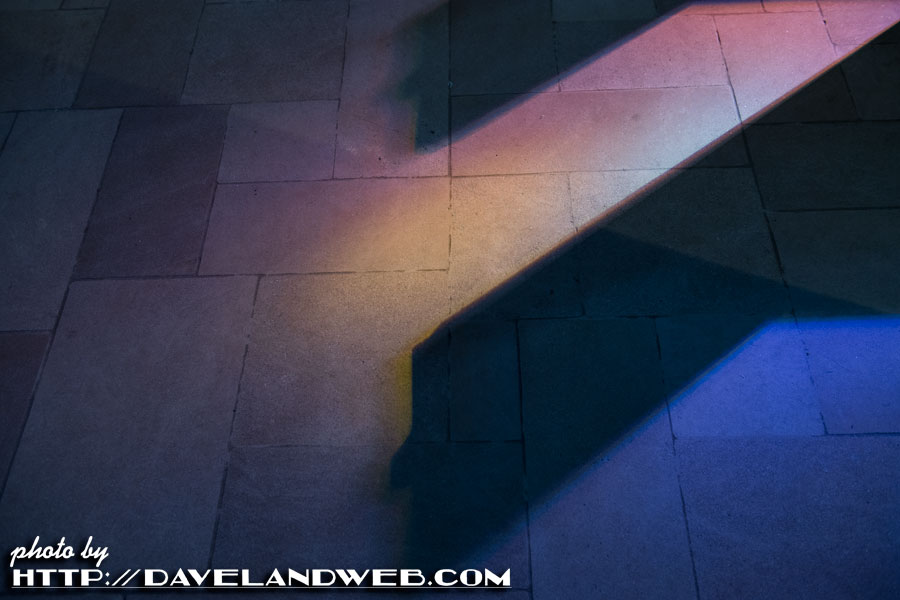 One of the many gorgeous stained glass windows: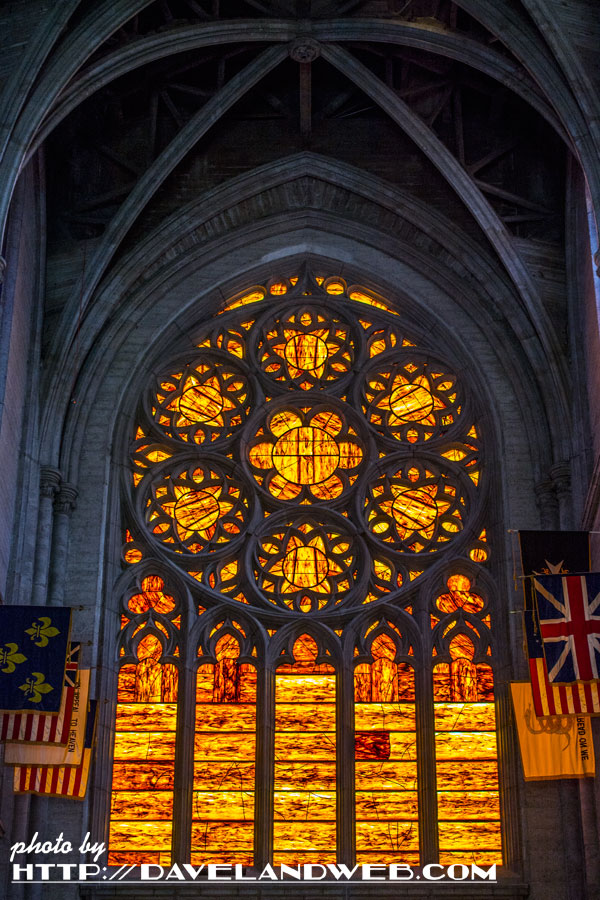 More Grace Cathedral at my
main website.