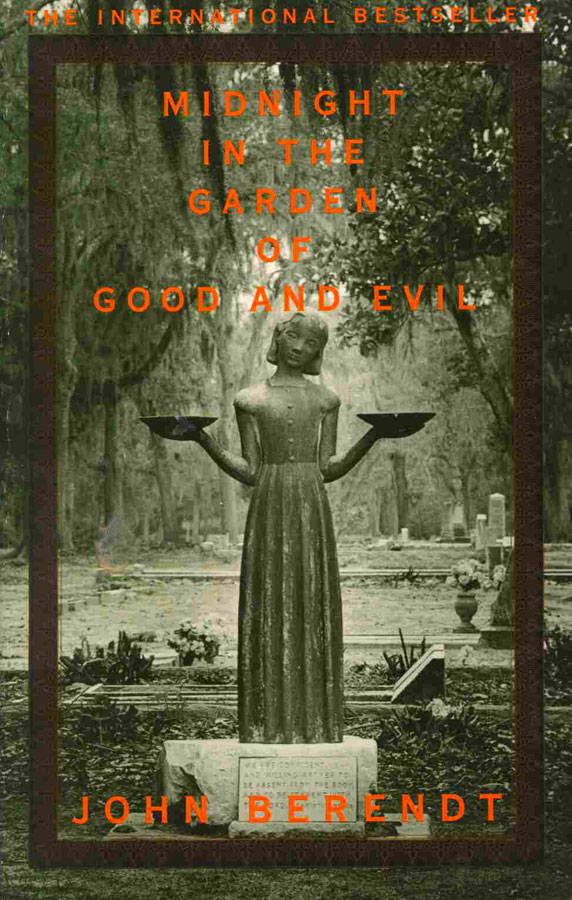 John Berendt's "Midnight in the Garden of Good and Evil" did an excellent job of weaving fact and fiction to create a compelling character study that firmly put Savannah, Georgia on the map of top tourist destinations. On the cover of the infamous bestseller is Jack Leigh's photograph of The Bird Girl, a sculpture made in 1936 by Sylvia Shaw Judson.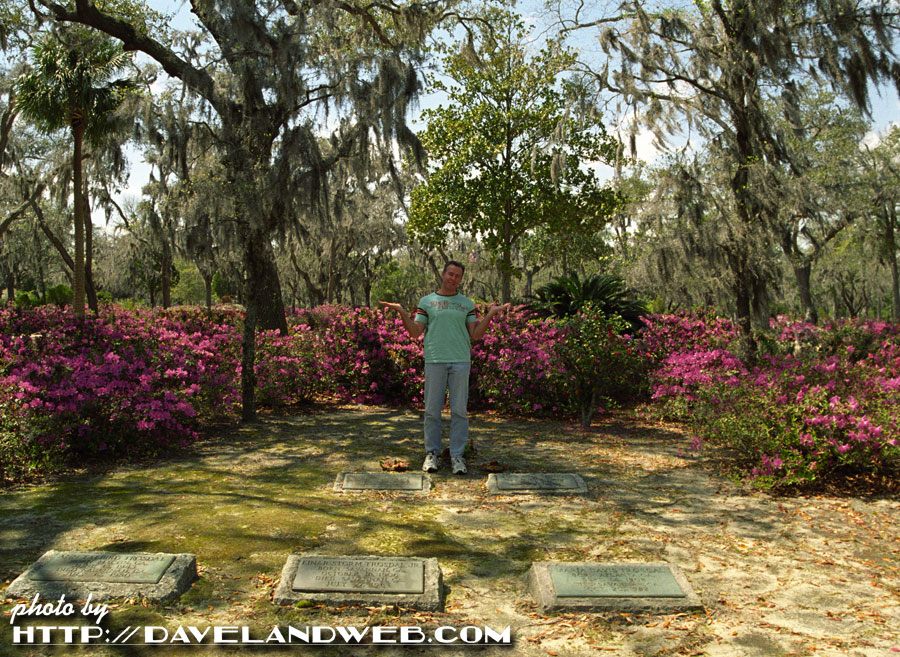 A family in Savannah purchased one of the four copies that Judson made and placed it in the family's burial plot in Bonaventure Cemetery. Once the book hit the bestseller list, apparently the tourist traffic to the plot caused the family to remove the statue. It didn't matter...people (including me) still visited the plot. Do you think I make a decent substitute?
The statue was put on display at the Telfair Academy Art Museum, also in Savannah. Unfortunately, photos were not allowed.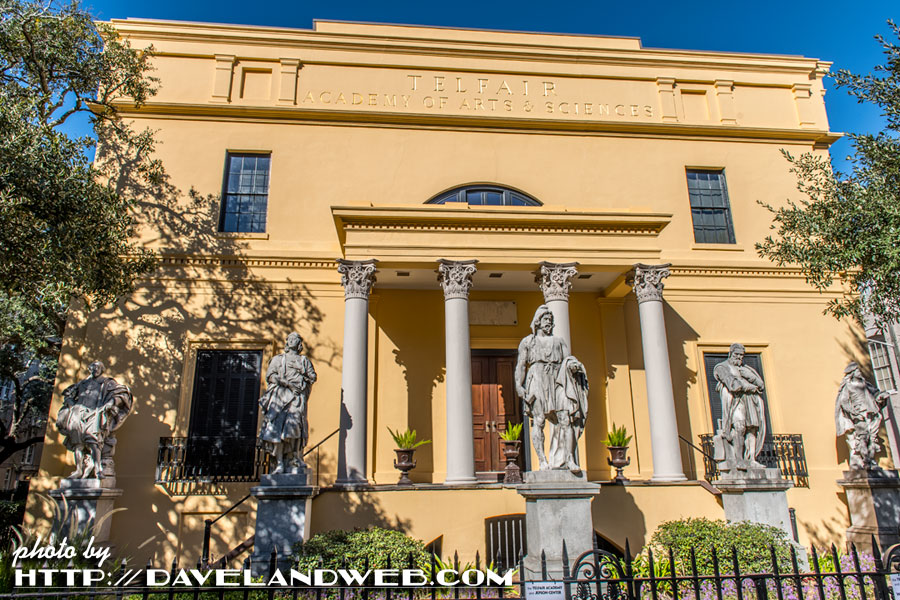 In 2014, the Bird Girl was moved next door to the Jepsen Center for the Arts.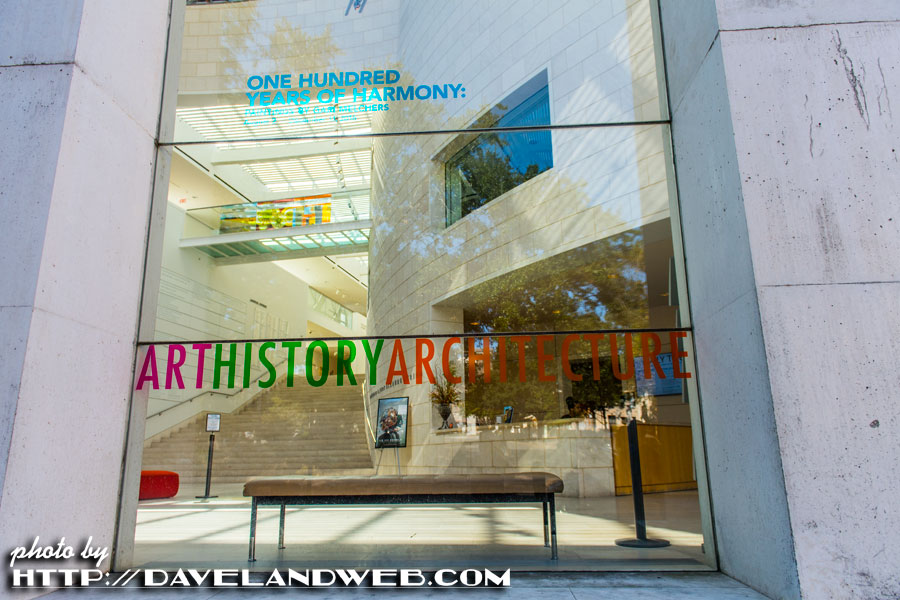 For whatever reason, photos are now allowed.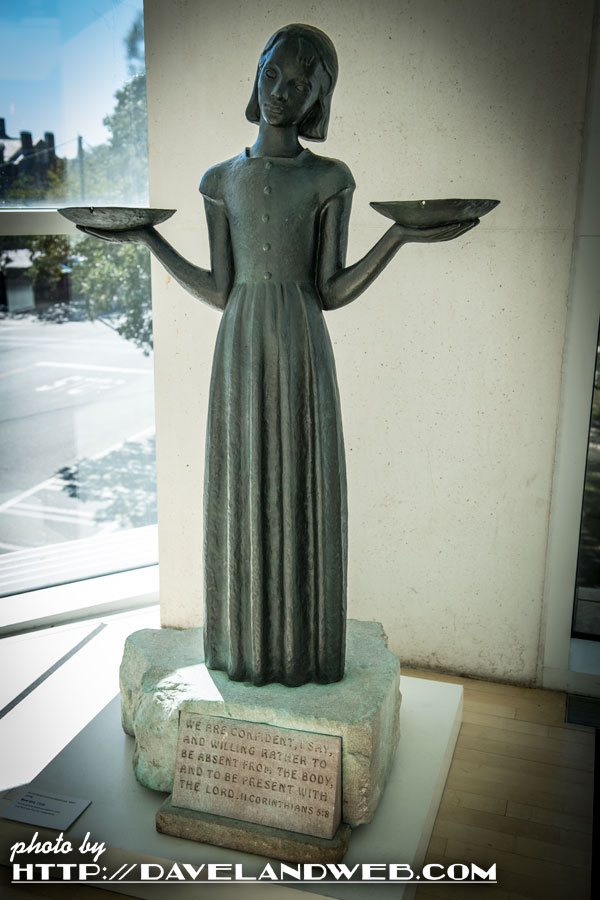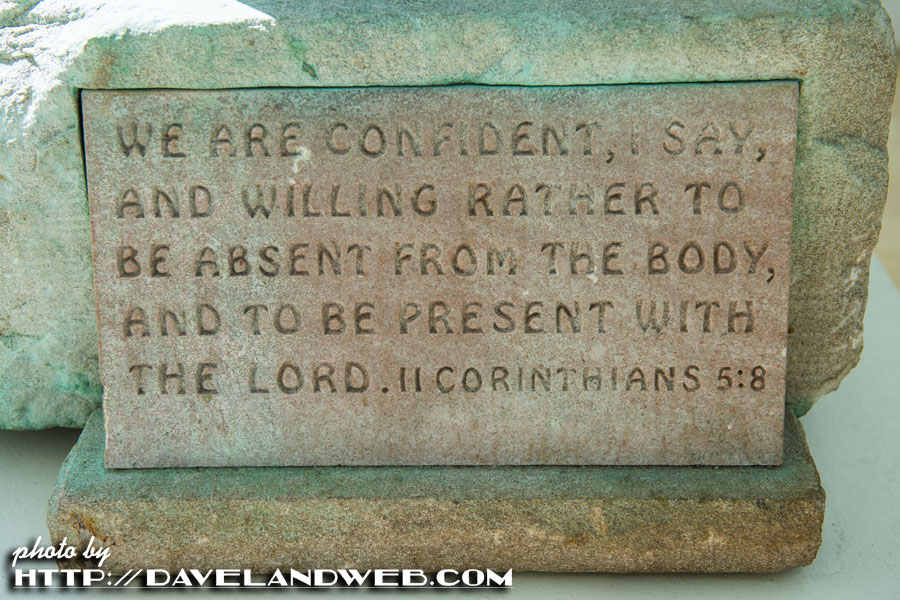 Taking a closer look, you can see the little holes in the "dishes" that the Bird Girl holds, allowing water to flow out when it fills. Originally, it was designed to be a fountain.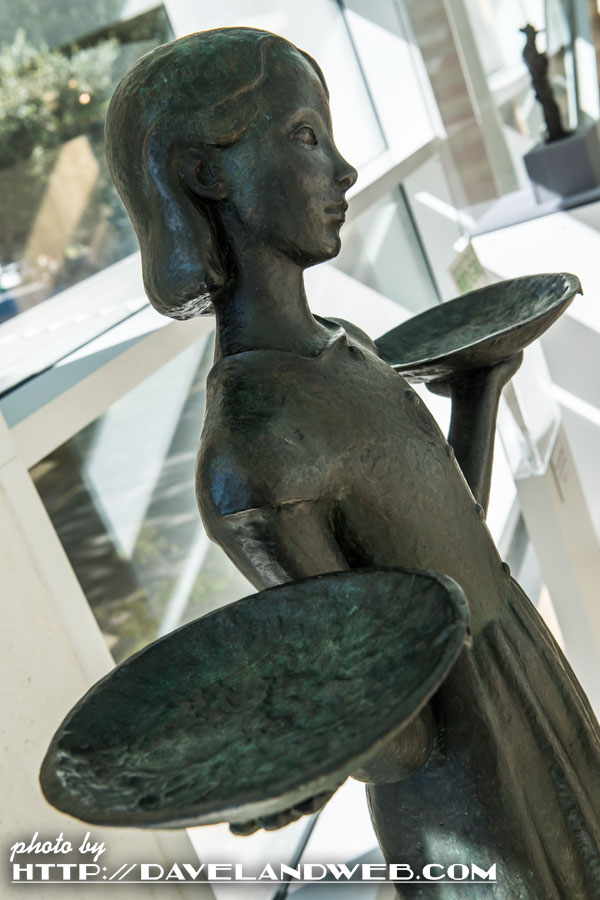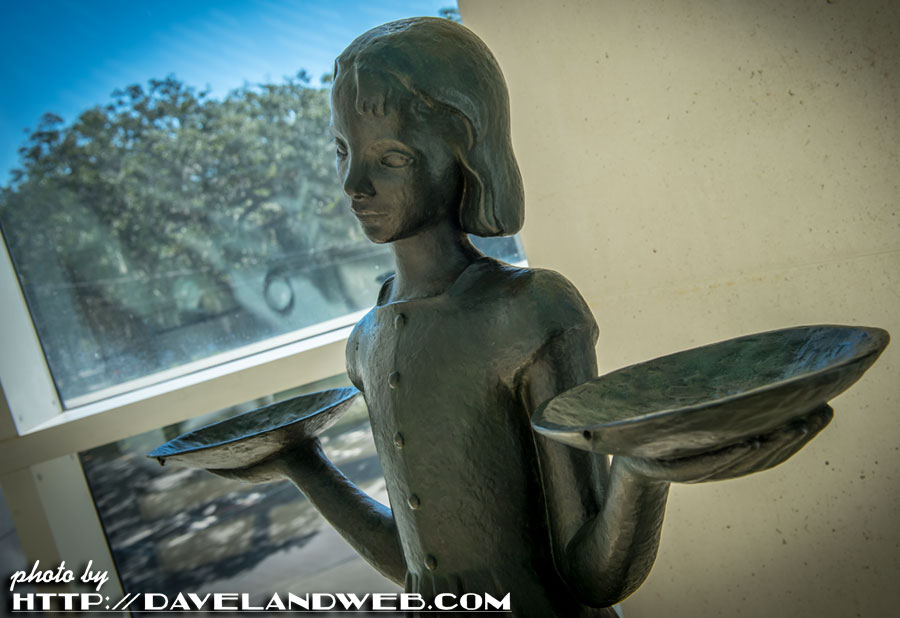 More Savannah photos at my
main website.