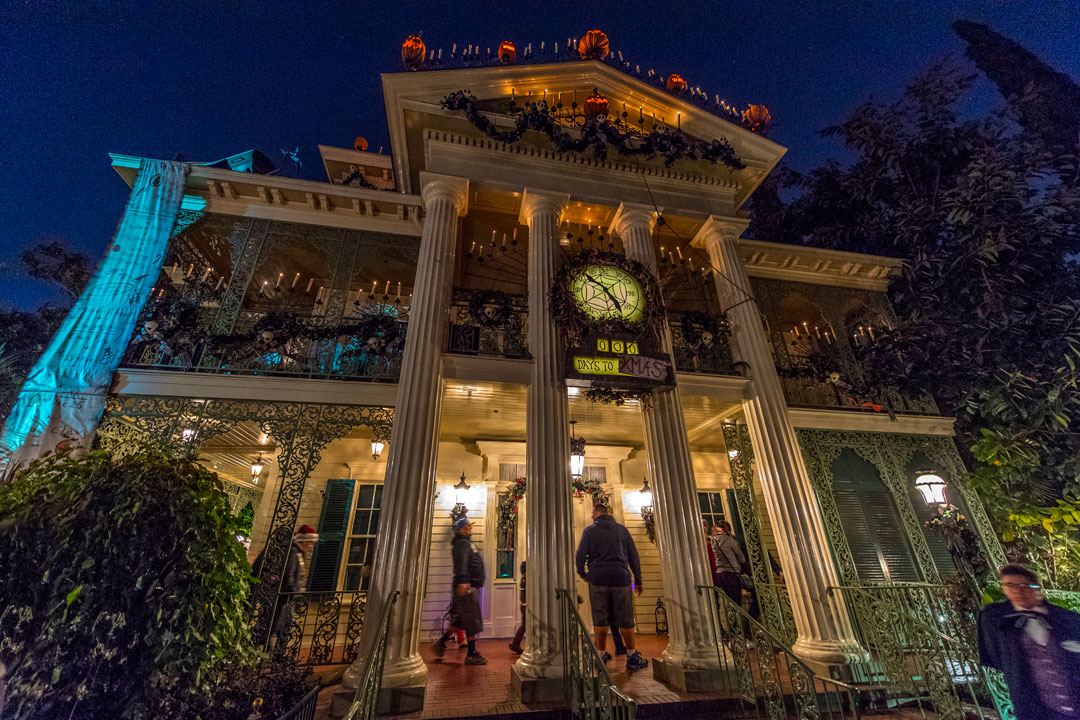 To help prepare you for the upcoming holiday weekend, how about taking a spin through this year's Holiday overlay at the Haunted Mansion in New Orleans Square? This time I only had the opportunity to ride it once, so I didn't quite get the coverage I typically do. Pardon the lapses in some of the rich details that abound!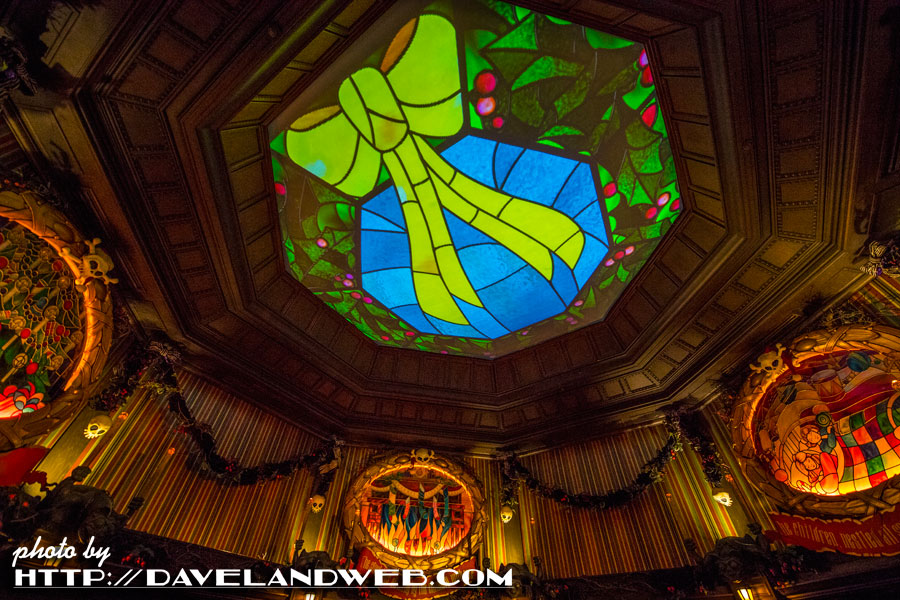 The video effects in the elevator seem to get better every year.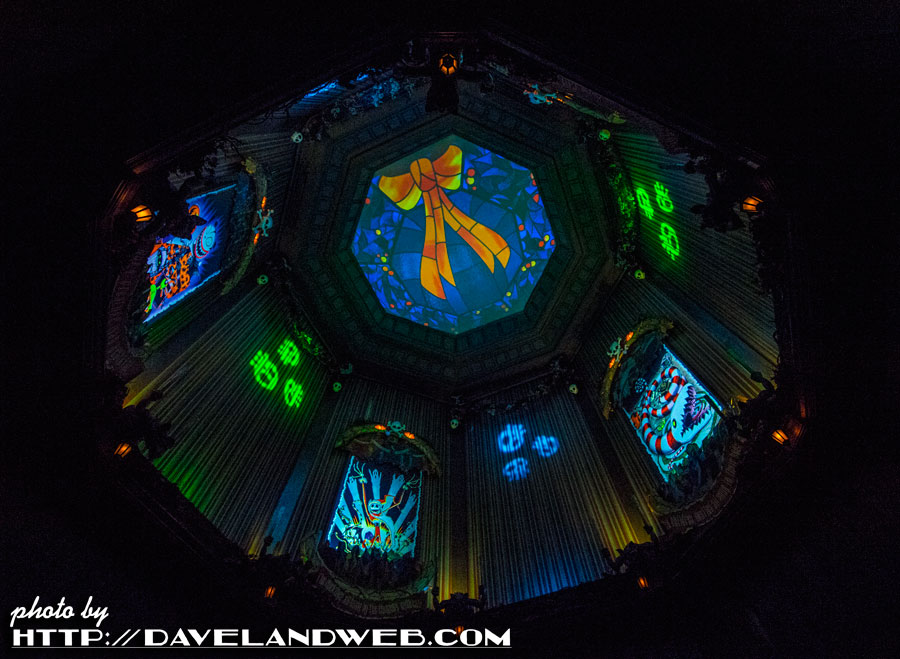 It's always great to see Jack Skellington.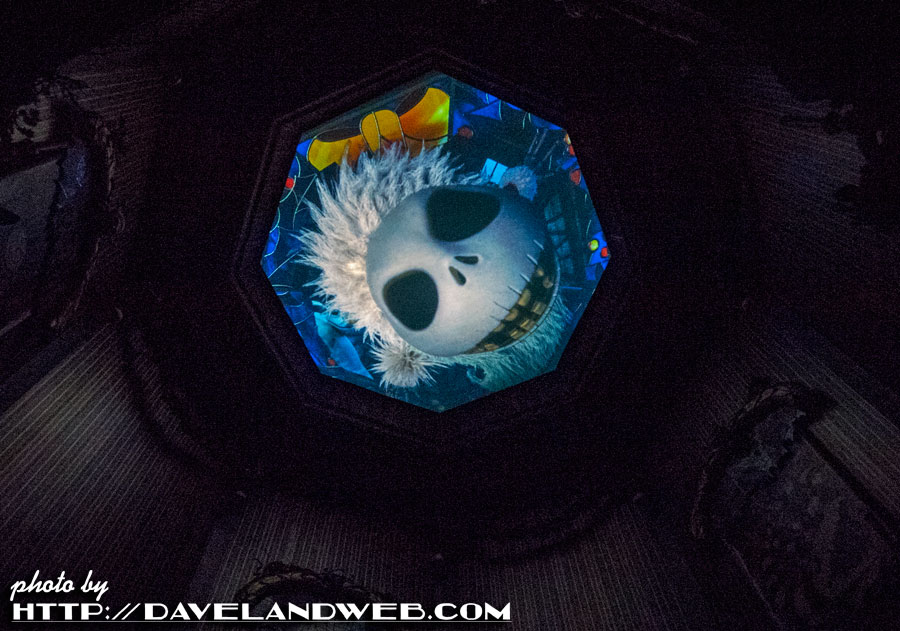 It was somewhat slow when I road it, so I was able to get this shot of the Portrait Hallway without any guests. Shocking!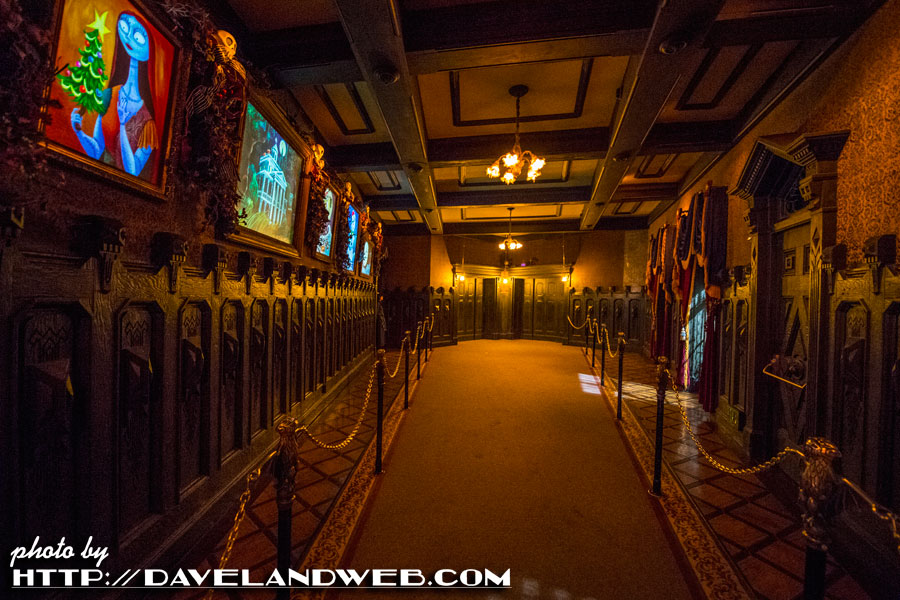 Too much time in the portrait hallway forced me to rush into my doom buggy. No time to snap photos in the loading queue save one!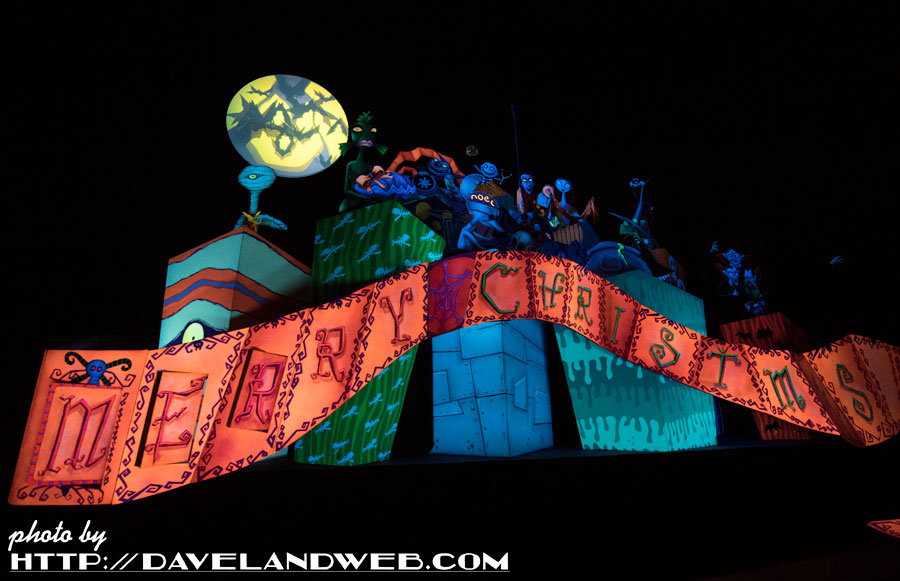 I caught my breath by the time I got to the corridor with Zero and the hallway of mirrors.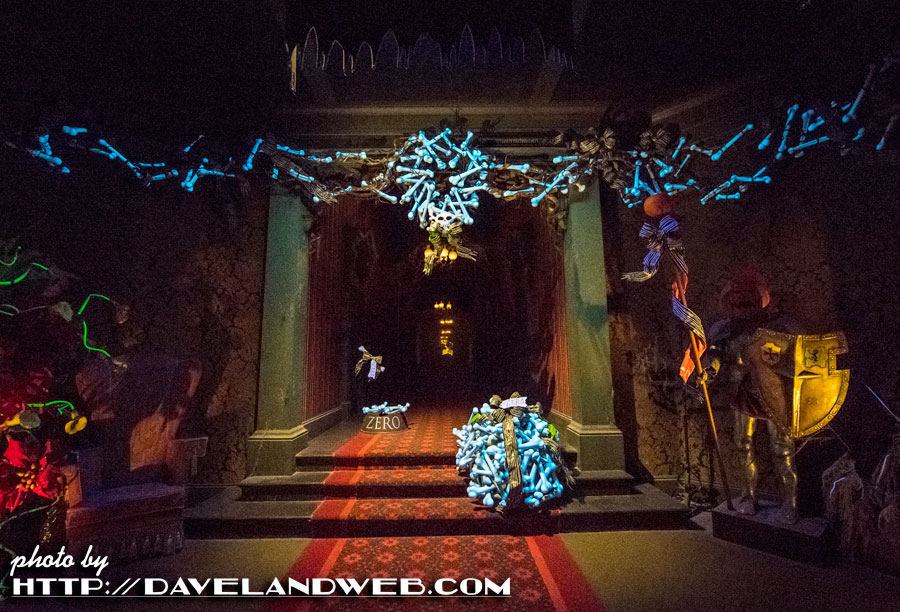 The Conservatory is the perfect shade of green at the Holidays.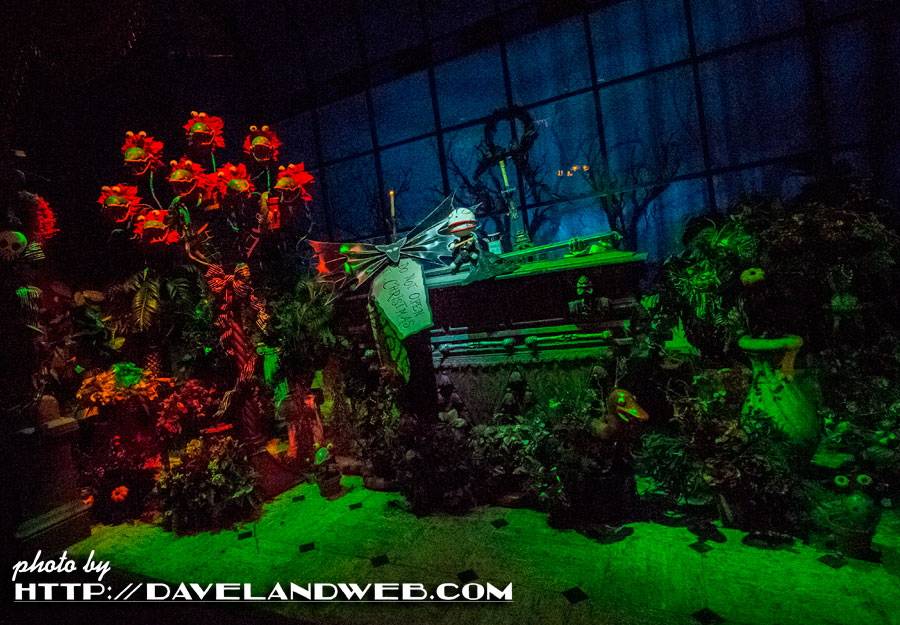 Madame Leota needs to slow down; she makes it next to impossible to take a decent shot in the Seance Room!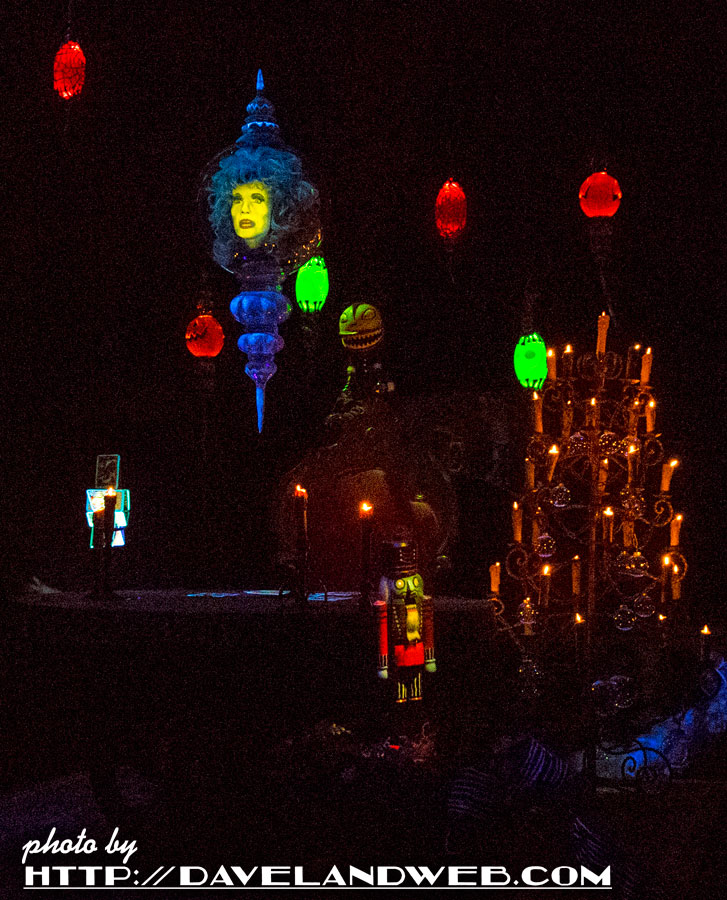 Three of the cards floating overhead: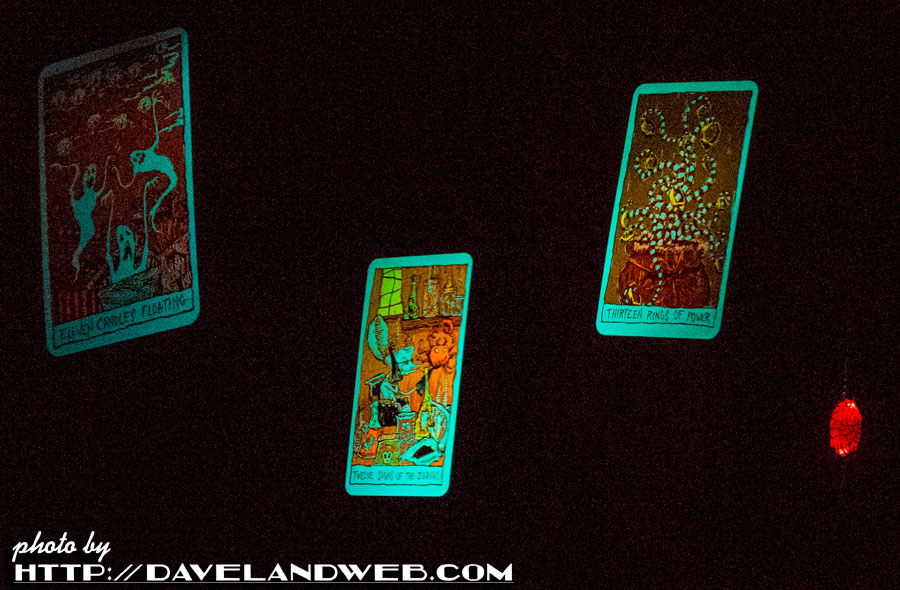 A nice panorama of the ballroom; I can almost smell the gingerbread!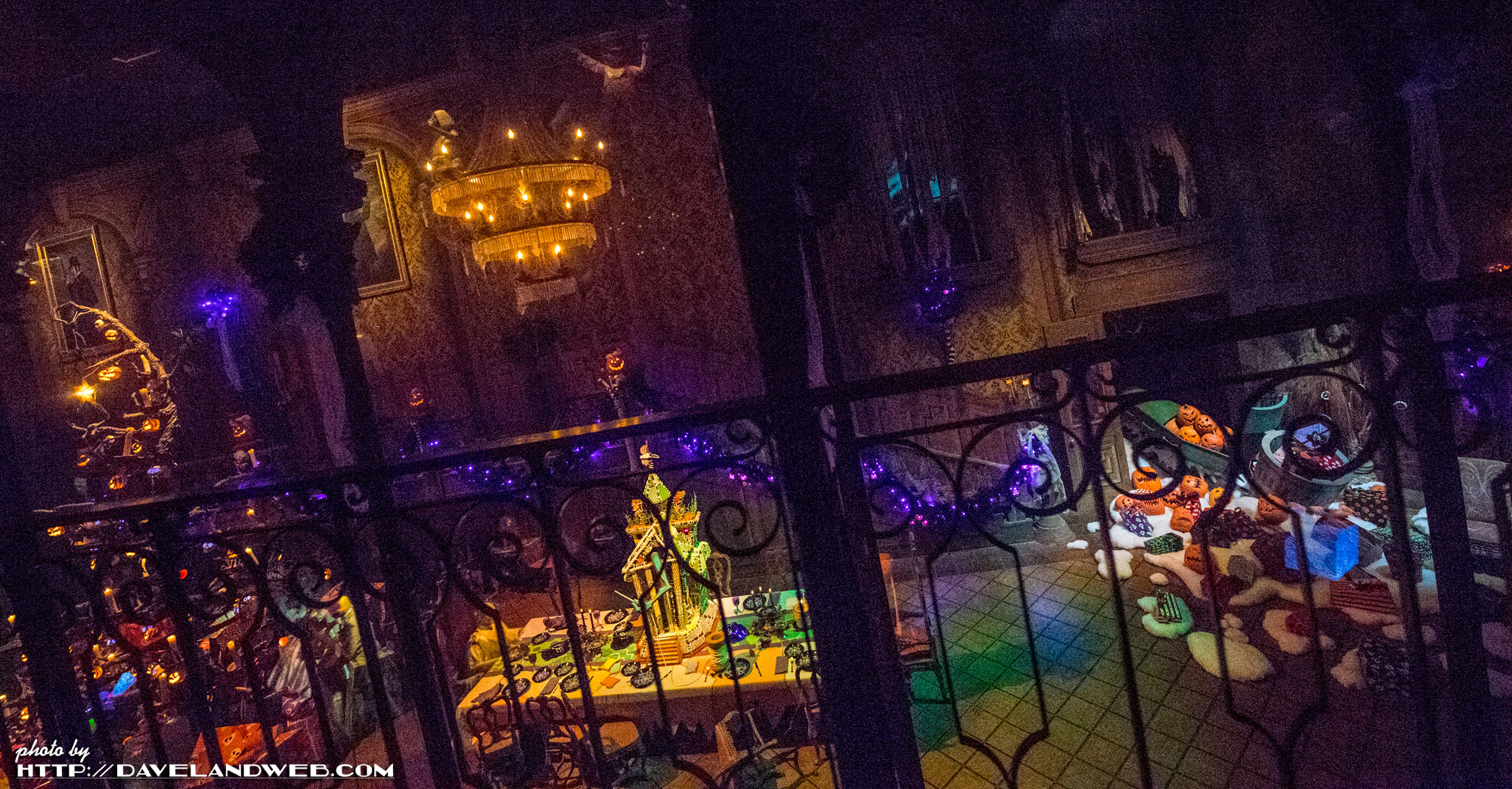 Up in the attic there are fluorescent presents for days.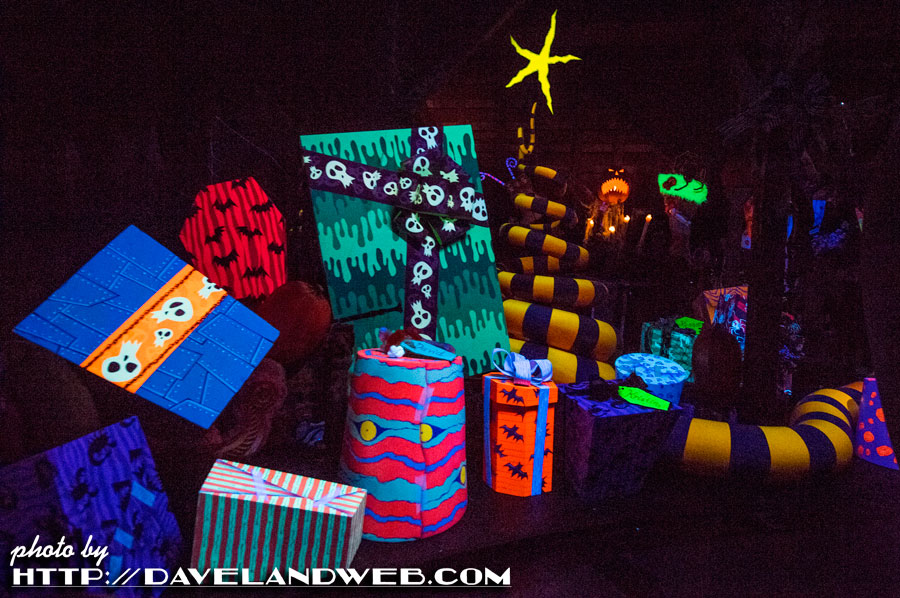 My name never makes the list up here.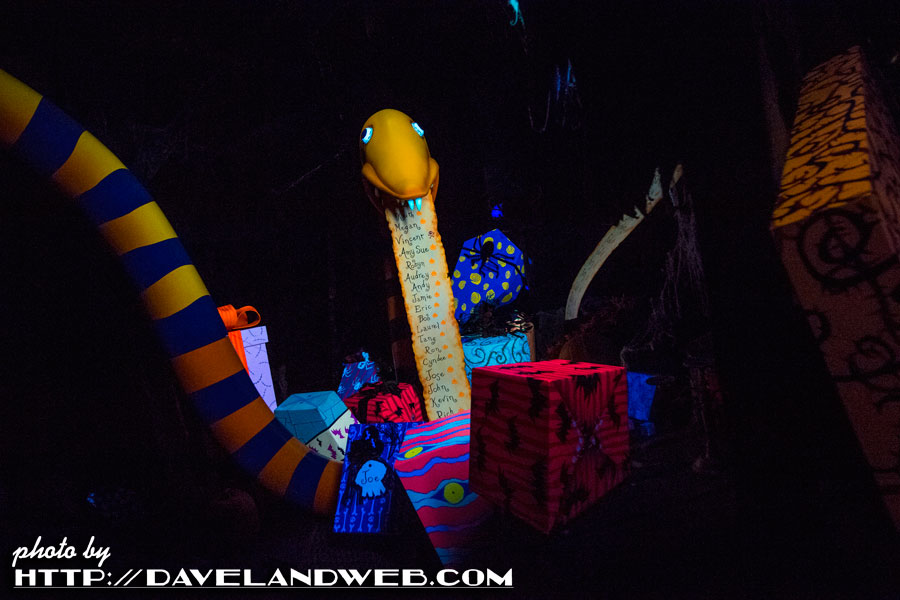 I can't get enough of the Hatbox Ghost. Here are four consecutive snaps of the little devil.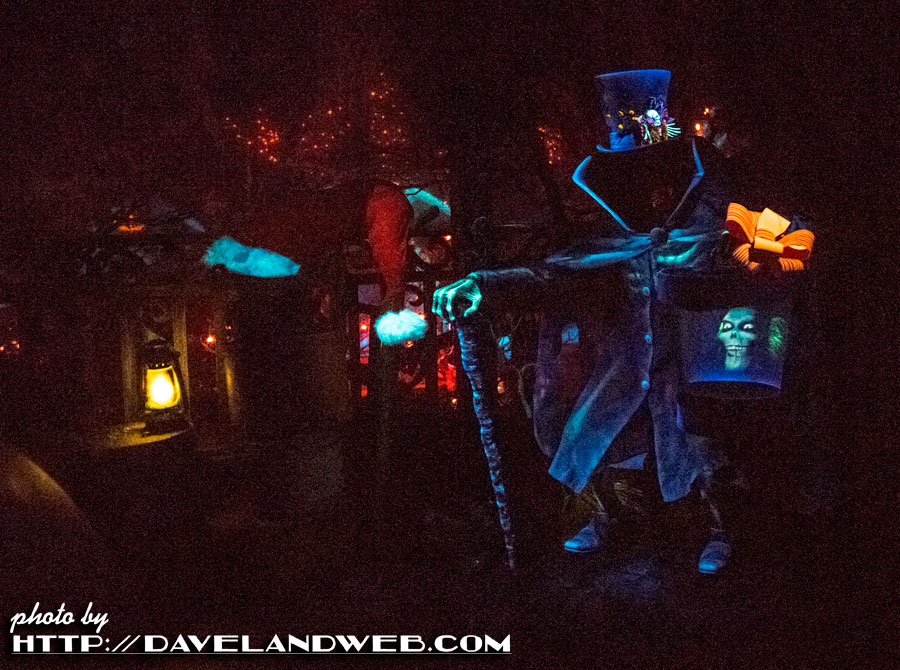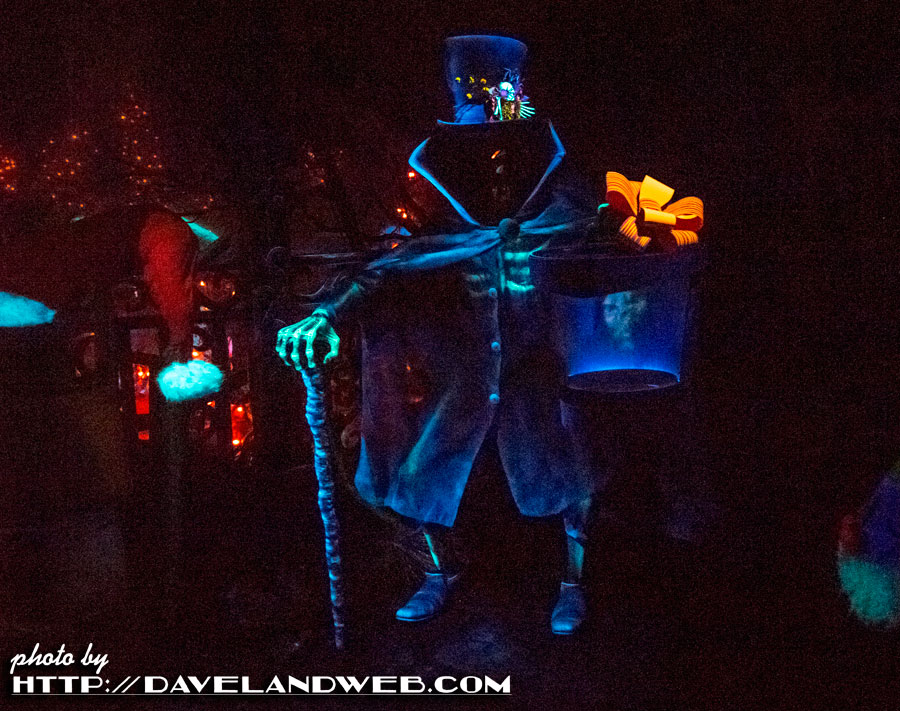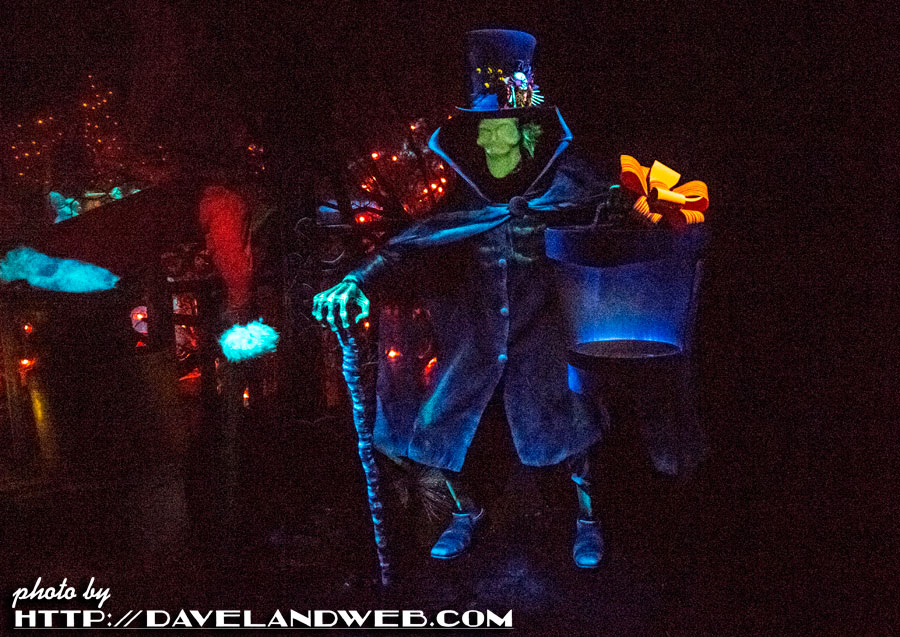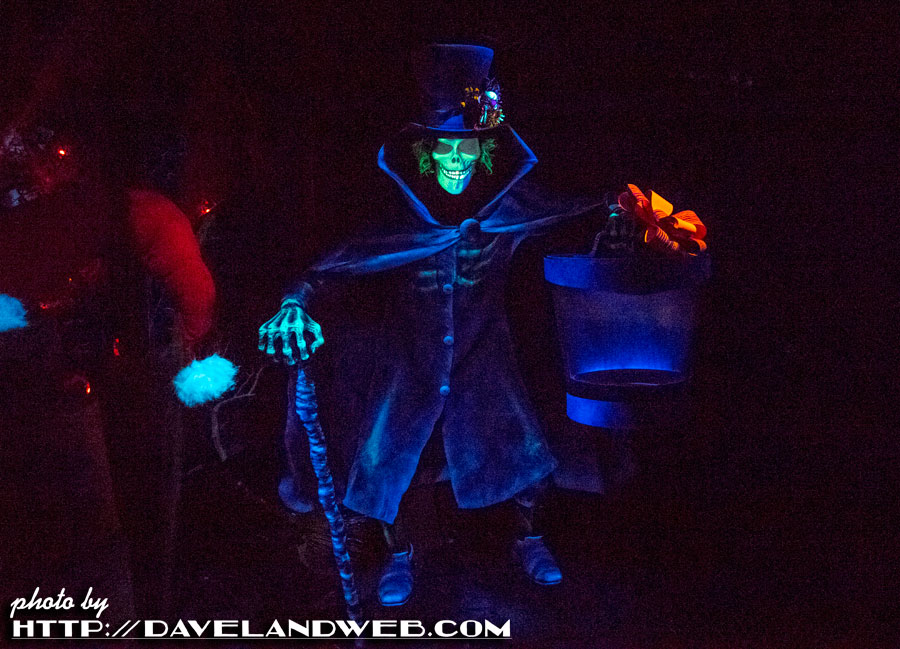 Jack takes over as we bring it all home. Love the little pumpkin head light on the end of Zero's nose!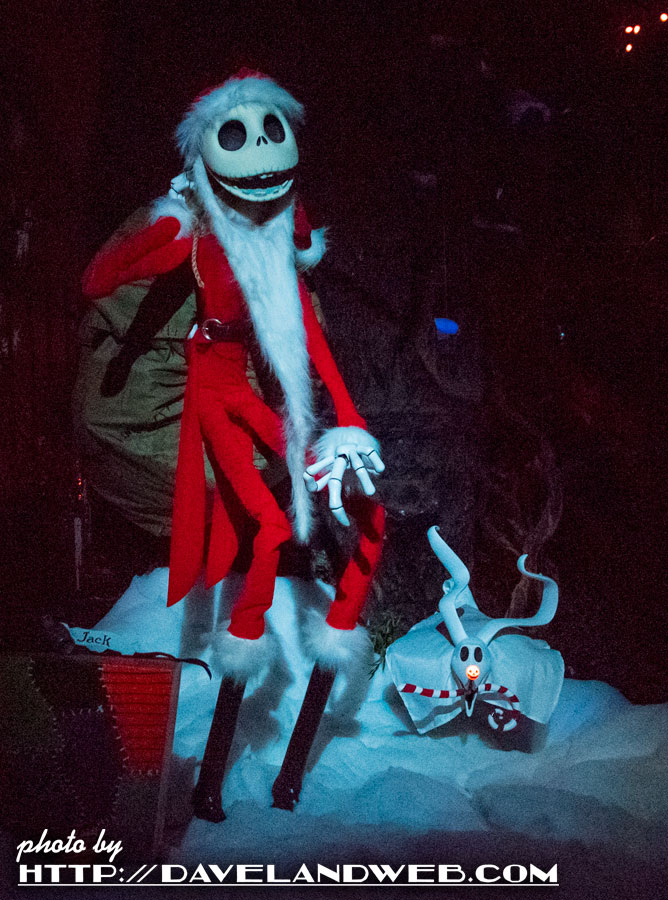 Sally is a very nice addition to the graveyard.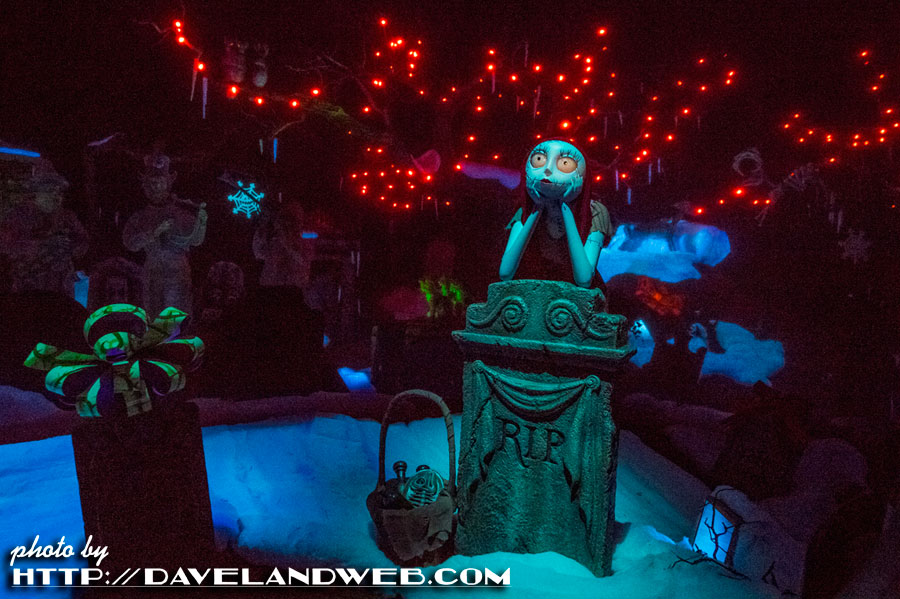 Still, I miss the harmony of the Grim Grinning Ghosts. The pumpkins just don't cut the mustard.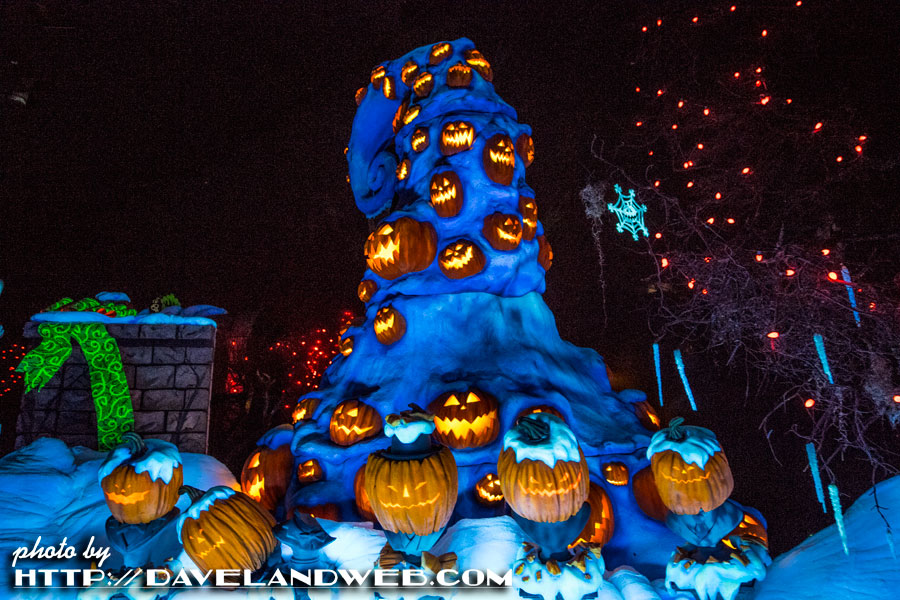 Oogie Boogie...just as obnoxious as ever.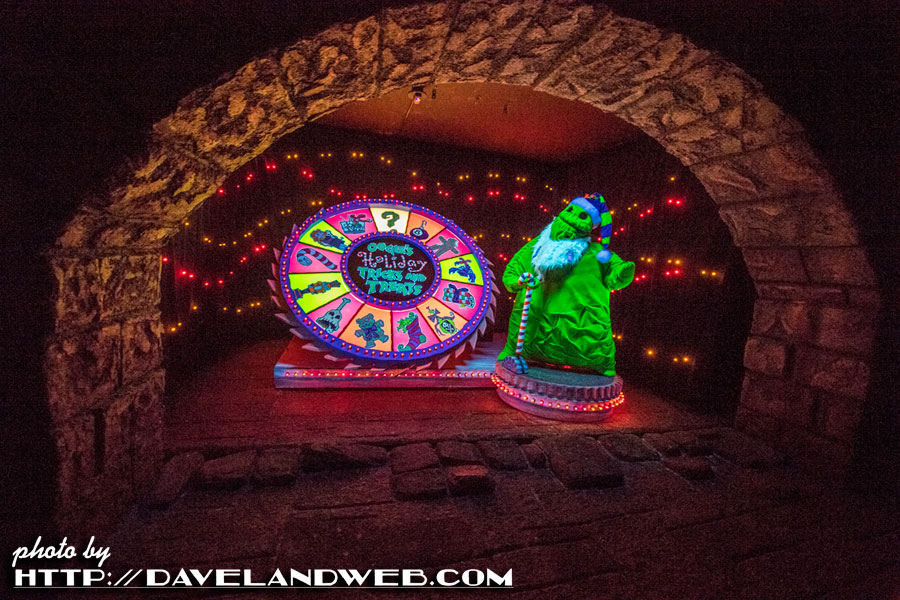 Do I prefer the regular Mansion? Heck yes. Am I ok with this annual overlay? Sure...why not. A little bit of change is good, just as long as I know that the original is coming back in January!
More Haunted Mansion Holiday through the years photos at my
main website.