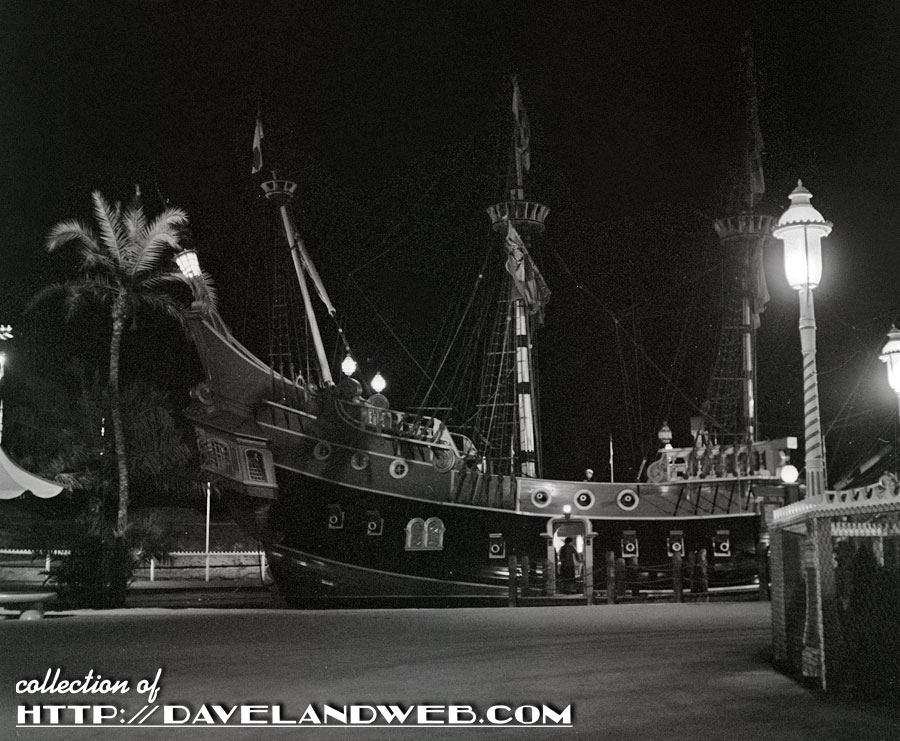 Our photographer crossed through the Castle and stopped at the Chicken of the Sea Pirate Ship. Yet another casualty of progress.
Fantasyland apparently didn't hold a lot of interest for him/her, as the next shot is The Mark Twain.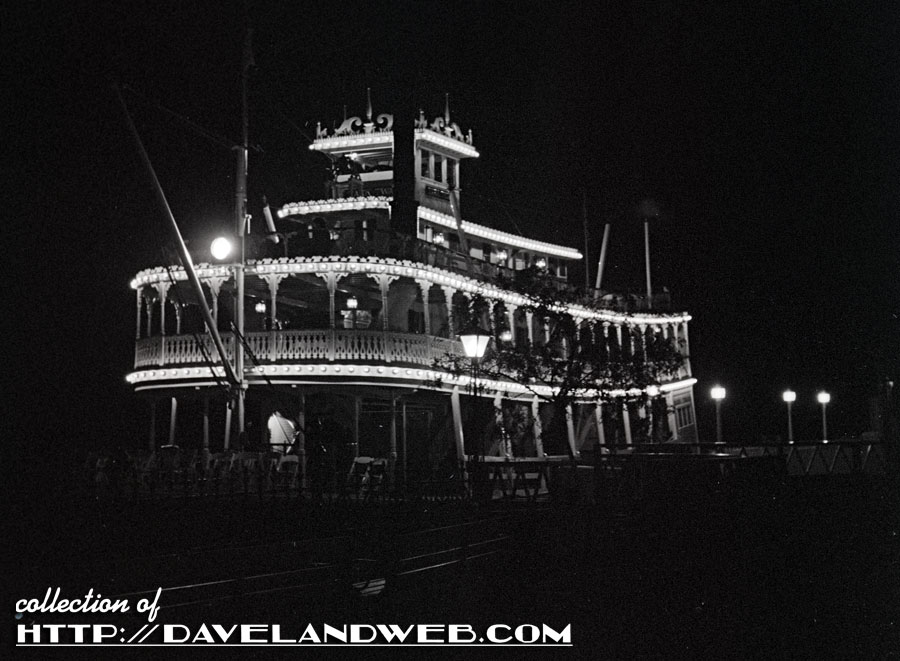 I can only guess that a train ride took the photographer back to Main Street where this one was snapped.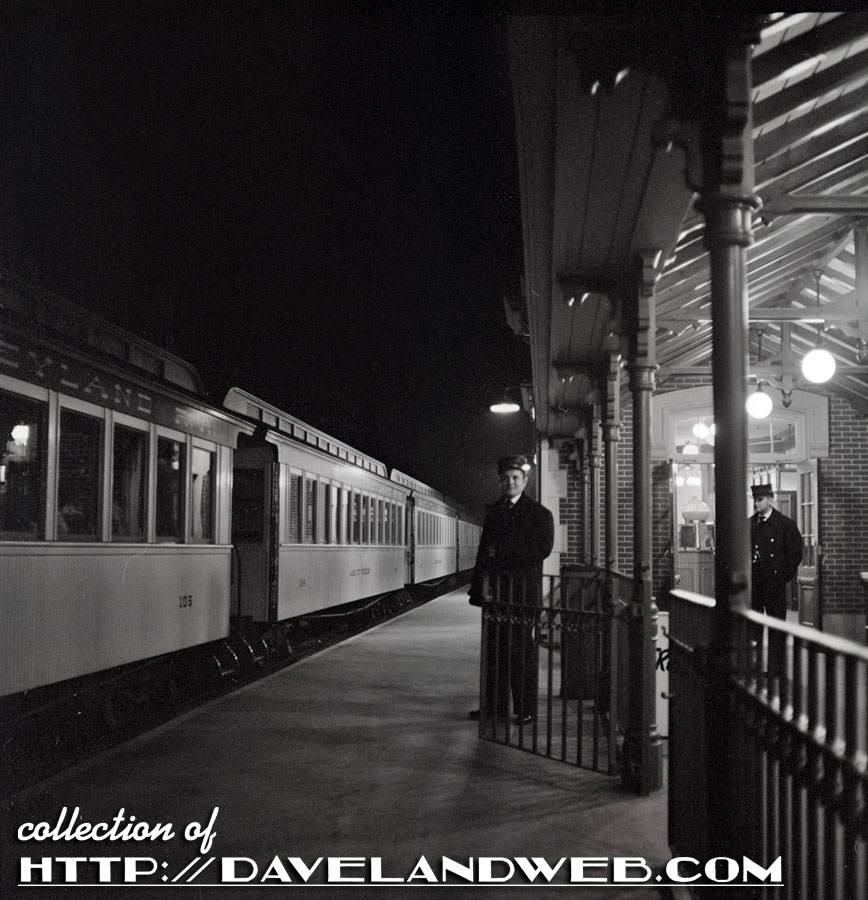 Best one of the bunch captures Judy Marsh, the original Slue Foot Sue at the Golden Horseshoe.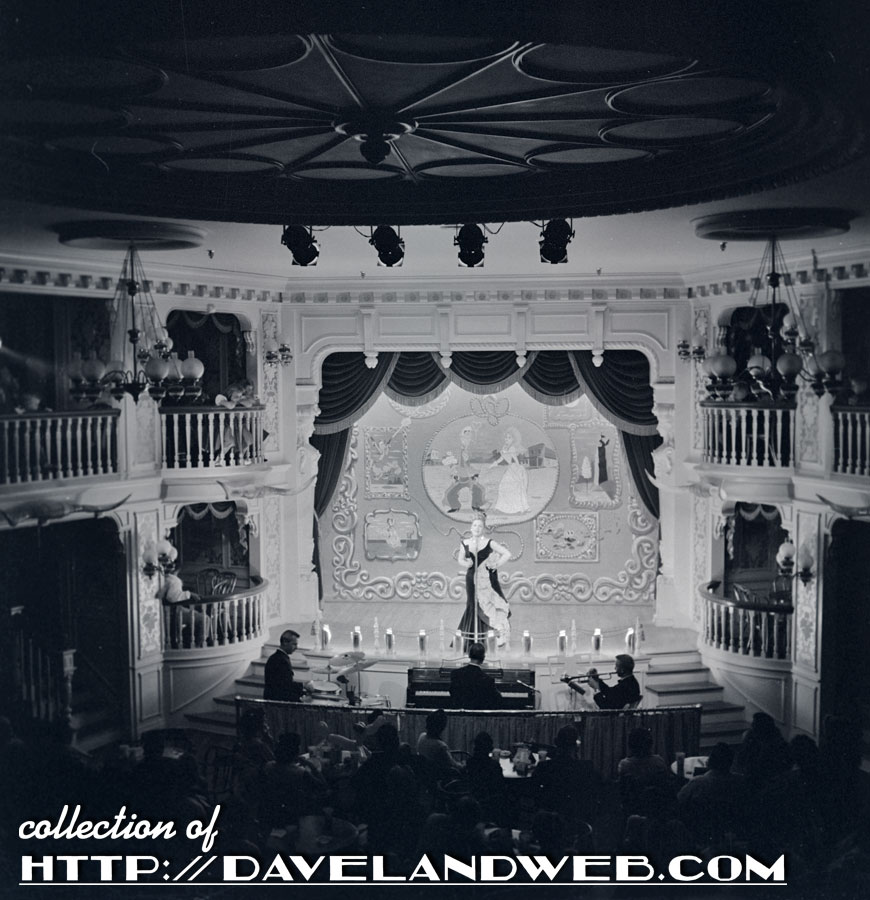 Gotta' have a closer look at her! What a beauty!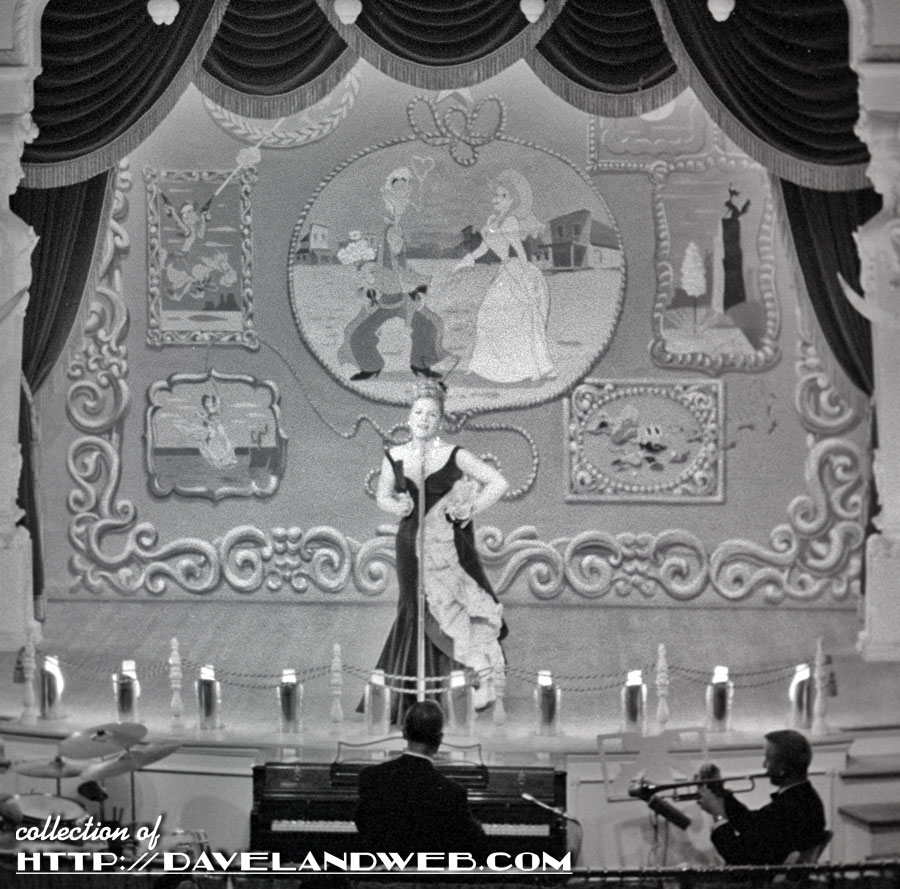 Back to Main Street, where our photographer seemed to feel most at home. This one shows the Emporium.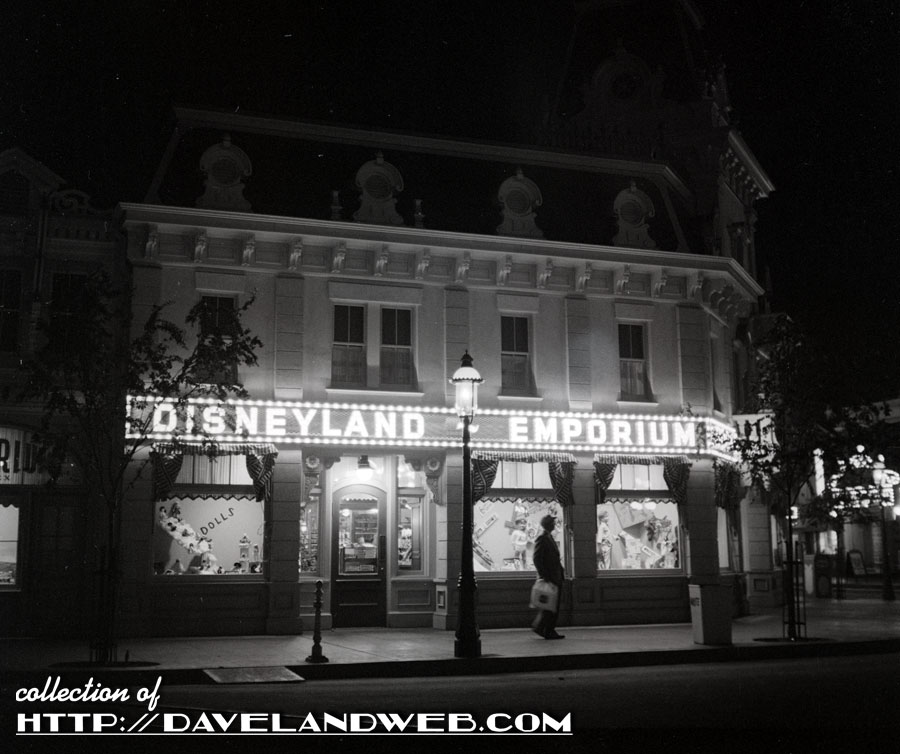 I must see those windows!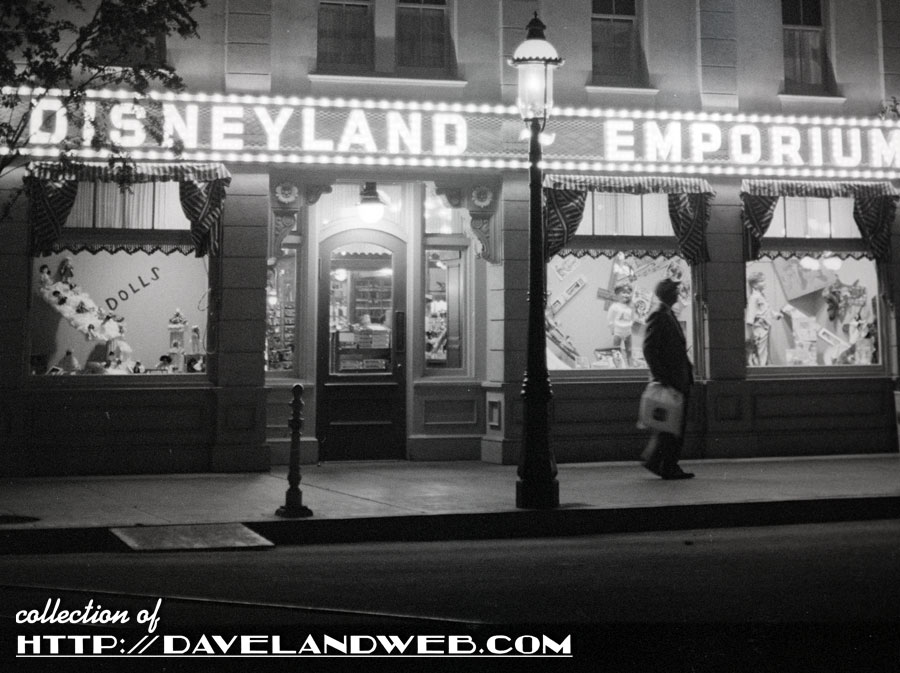 Dolls on the left...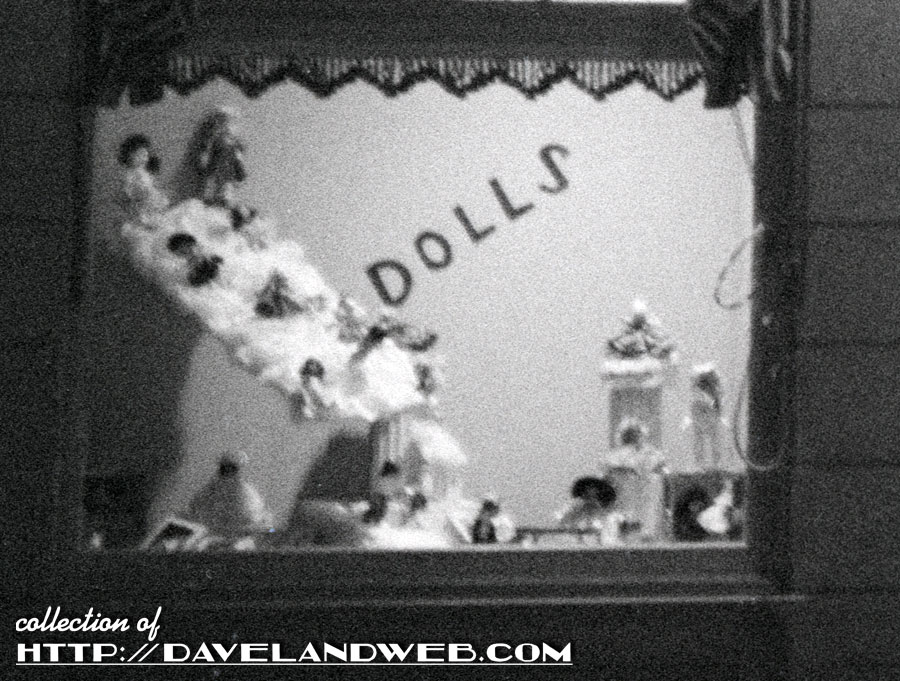 and Davy Crockett stuff on the right!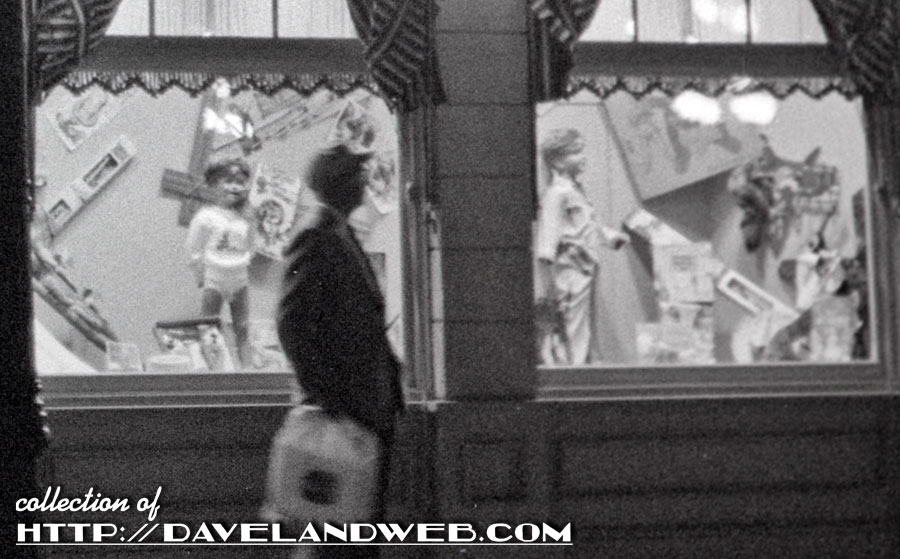 The last one shows the welcoming banner for the American Dairy Association.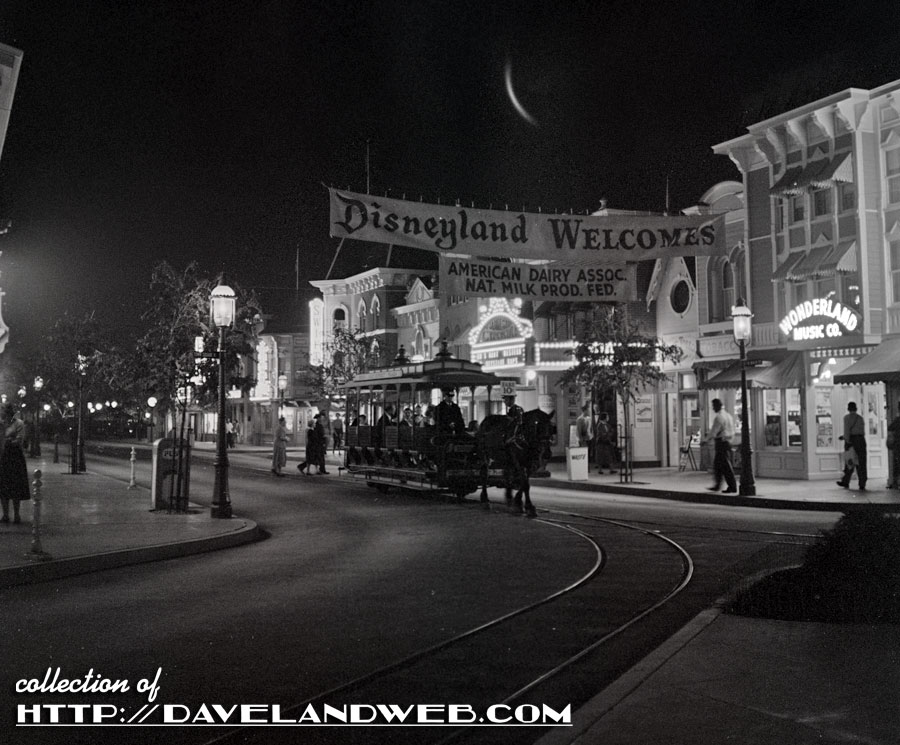 More early (and contemporary) Disneyland photos at my
main website.