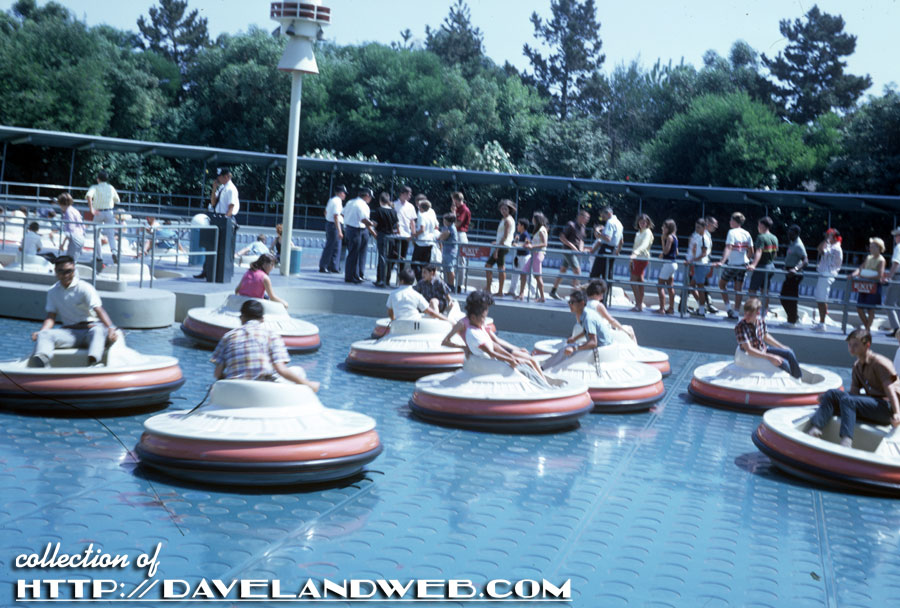 These three consecutively shot photos were probably some of the last taken of the Disneyland Flying Saucers. The attraction closed on August 6, 1966 and these slides were date stamped August 1966.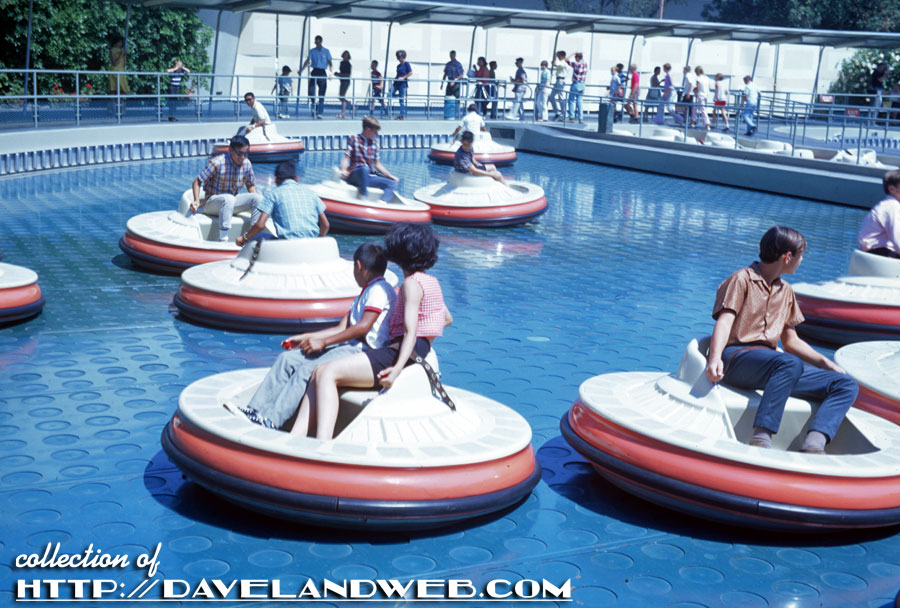 The little tyke on the right looks bored; perhaps he was the one responsible for the plug being pulled on this attraction when "New" Tomorrowland was being constructed.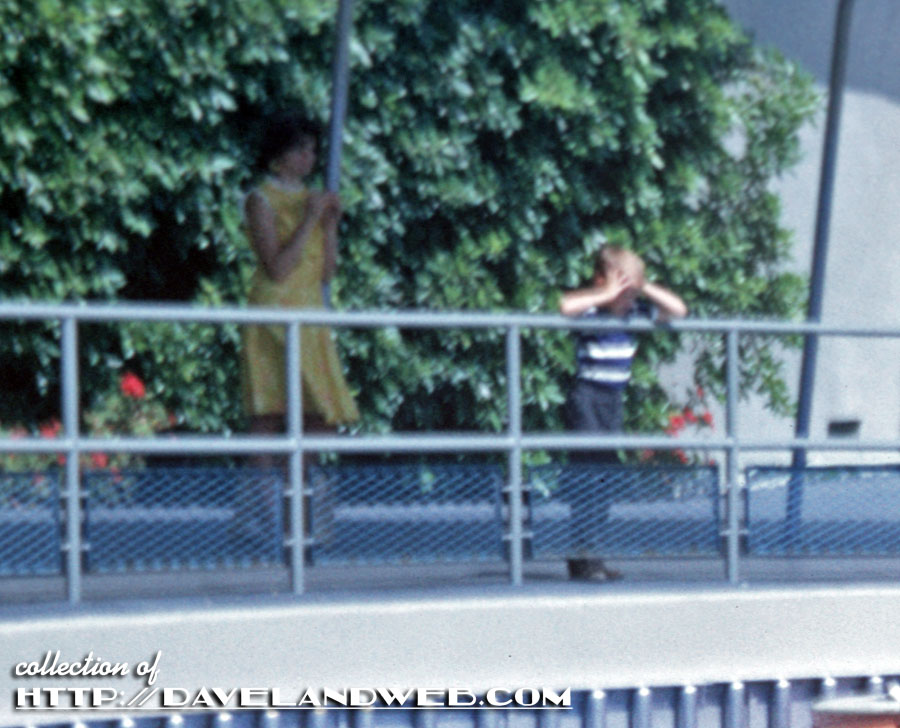 The Saucers didn't make the transition. Today, Space Mountain is located where the Saucers once flew. Well...almost flew. Hover is more like it.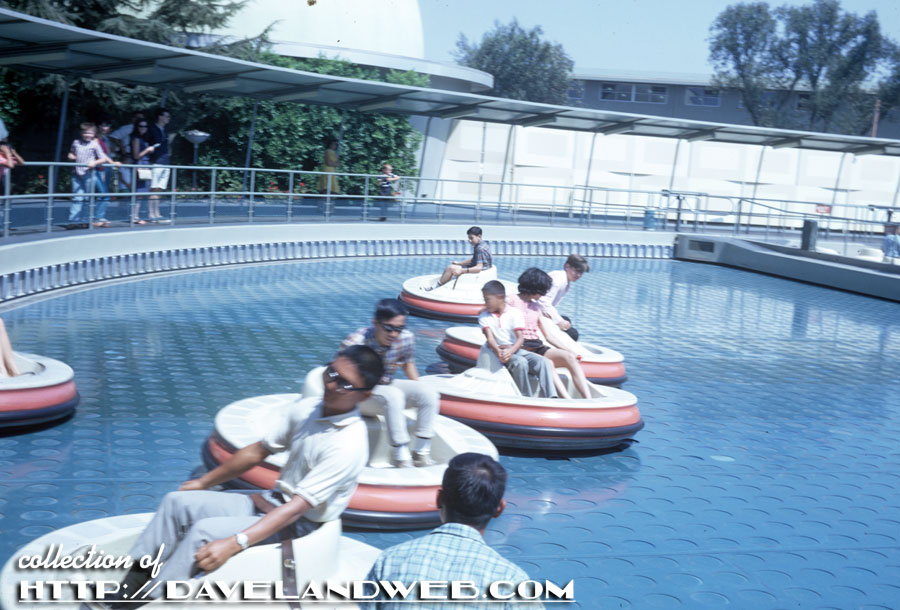 Despite the fail of the Saucers, Disney Imagineers gave the concept another go over at DCA with Luigi's Flying Tires.
Once again, ho hum.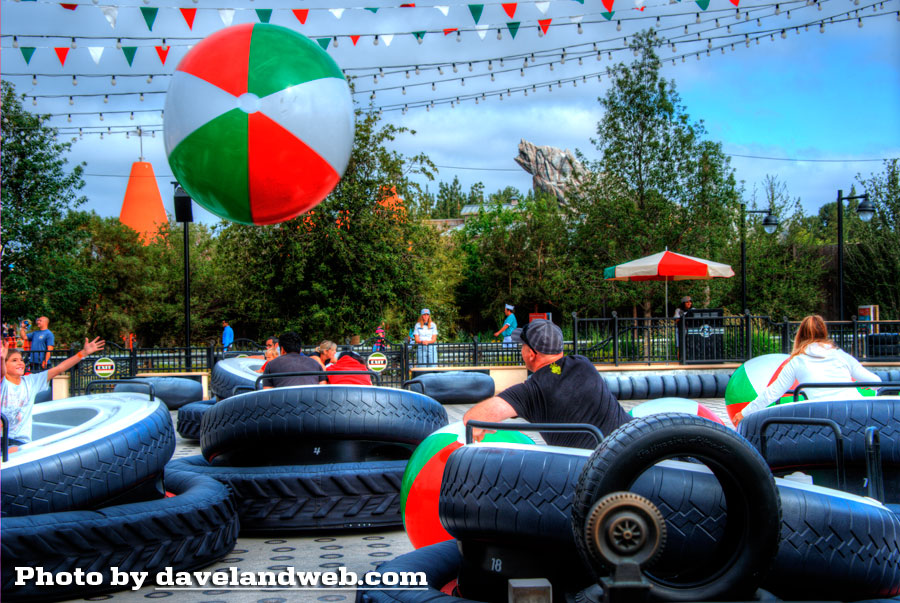 The Flying Tires were eventually replaced with Luigi's Rollickin' Roadsters. "Ho hum" doesn't even begin to cover this one.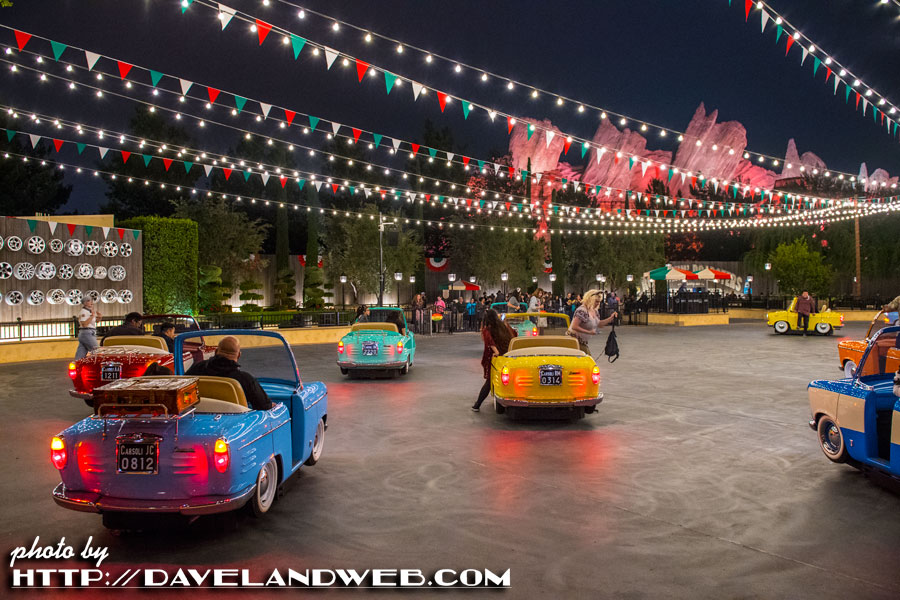 More Disneyland Flying Saucer photos at my
main website.