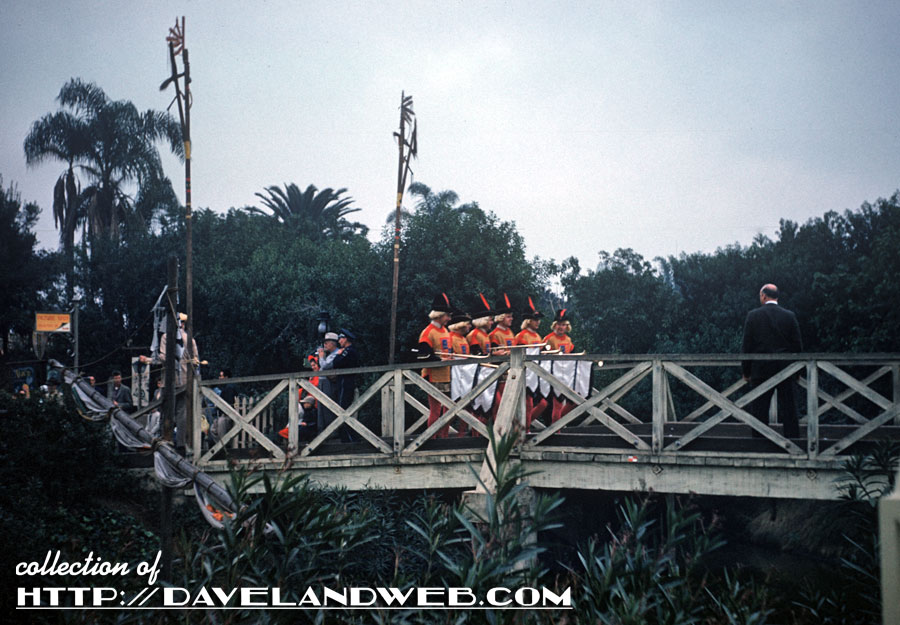 Round 2 on the December 1959 Christmas Parade at Disneyland. Here's another batch of consecutively numbered images, starting with a batch of trumpeters.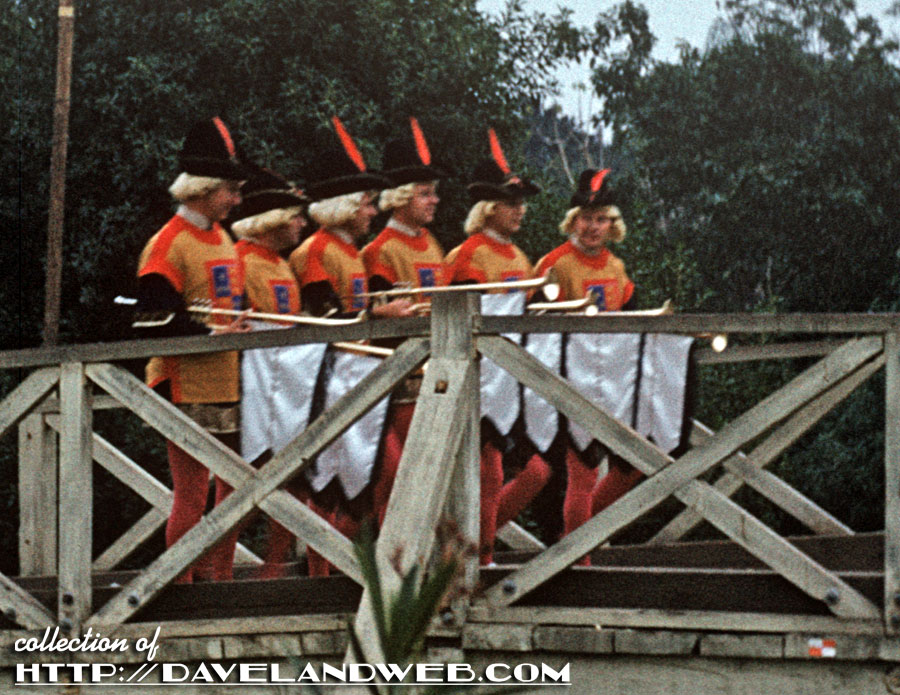 Walt Disney himself is in the carriage crossing over the bridge.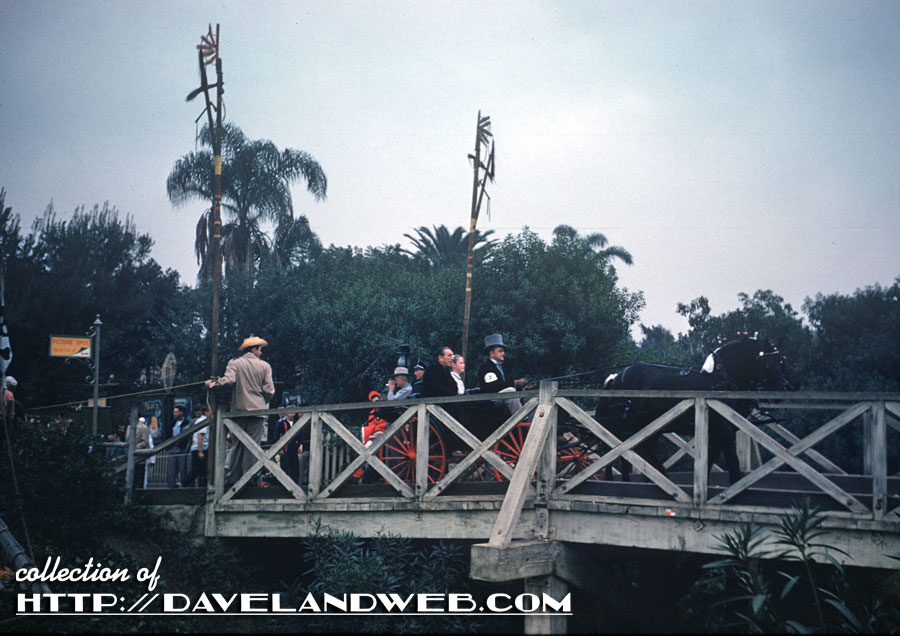 The girl sitting next to him is Dawn DeFore. Unable to get his own grandkids in the Parade, the children of Silver Banjo Restaurant owner Don DeFore substituted very nicely.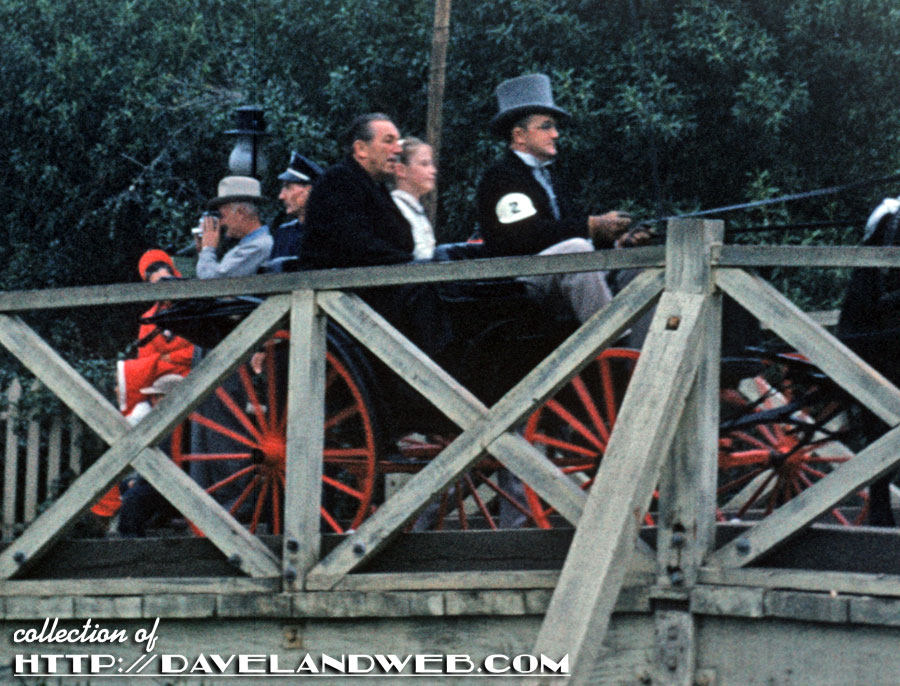 Here are two previously posted shots from the DeFore family showing both Dawn and Ron in the carriage with Walt.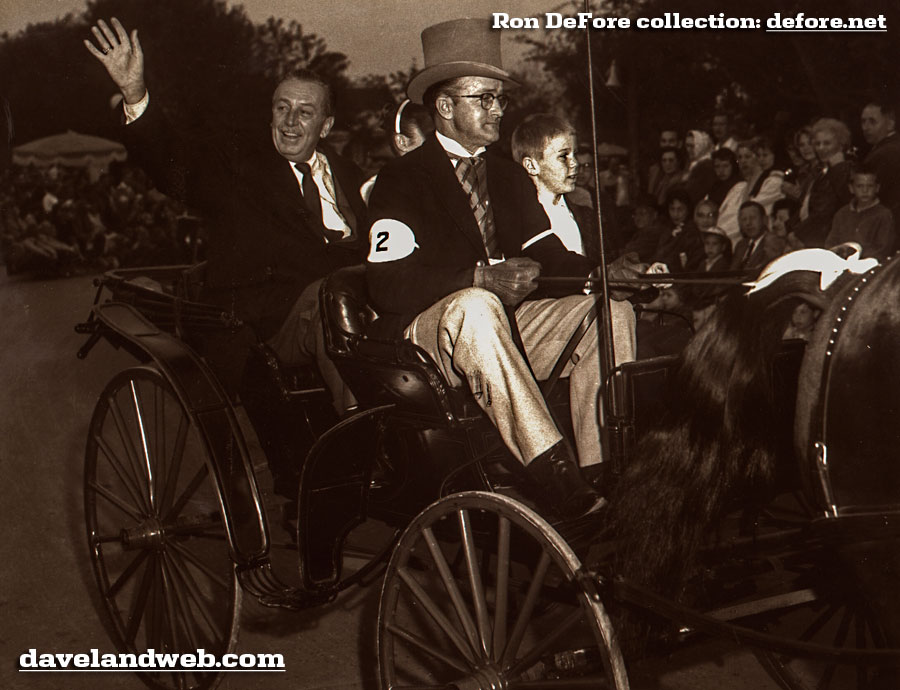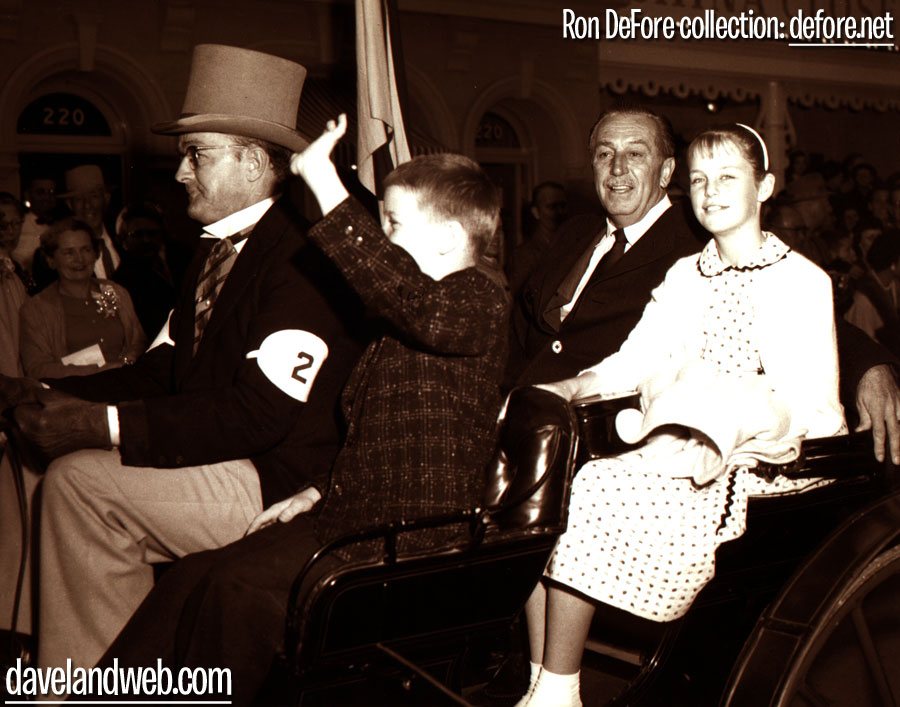 Back to the Parade. Plenty of live animals, including horses: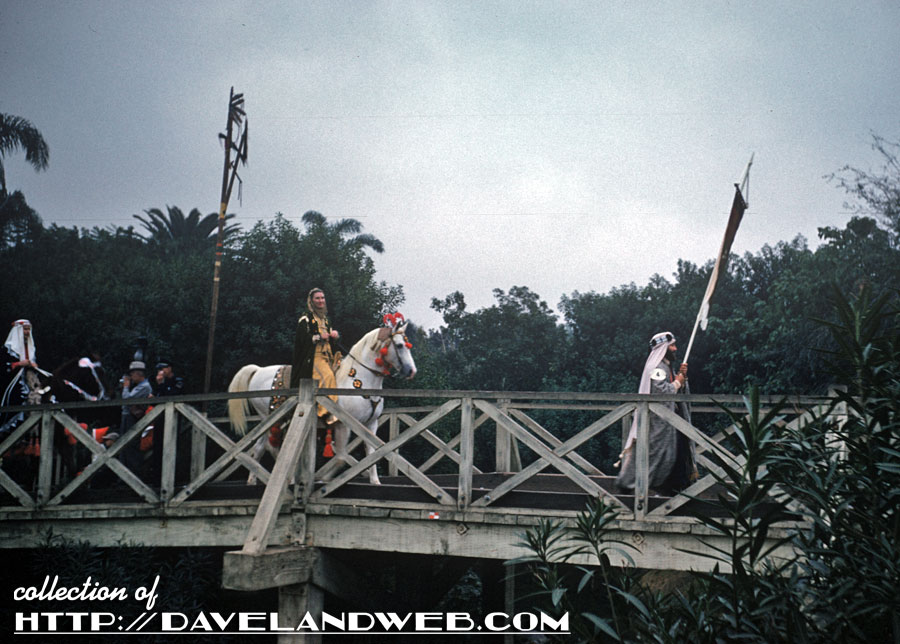 and what appear to be llamas!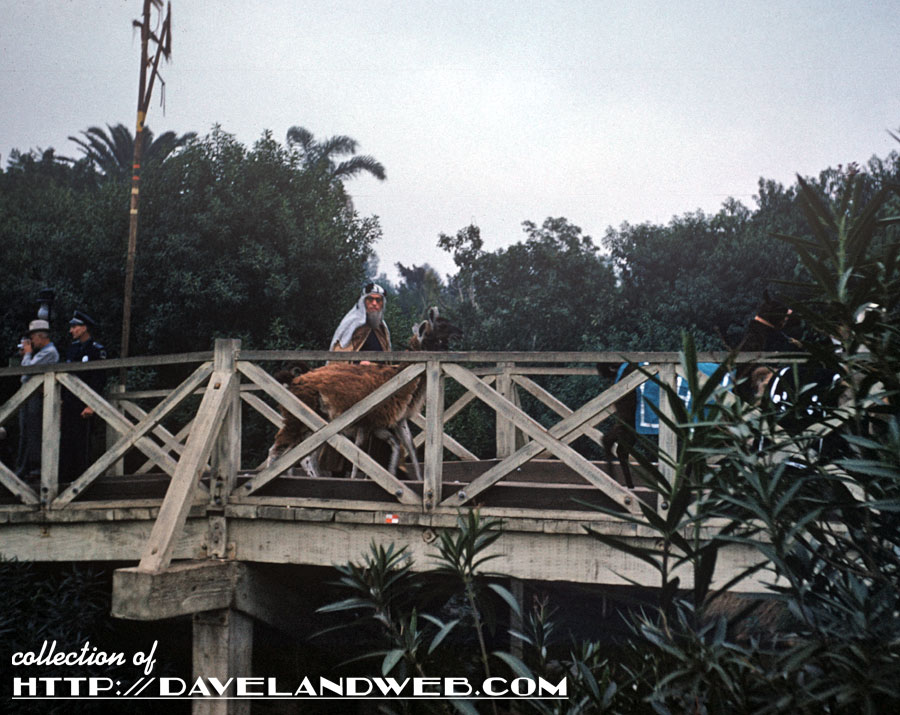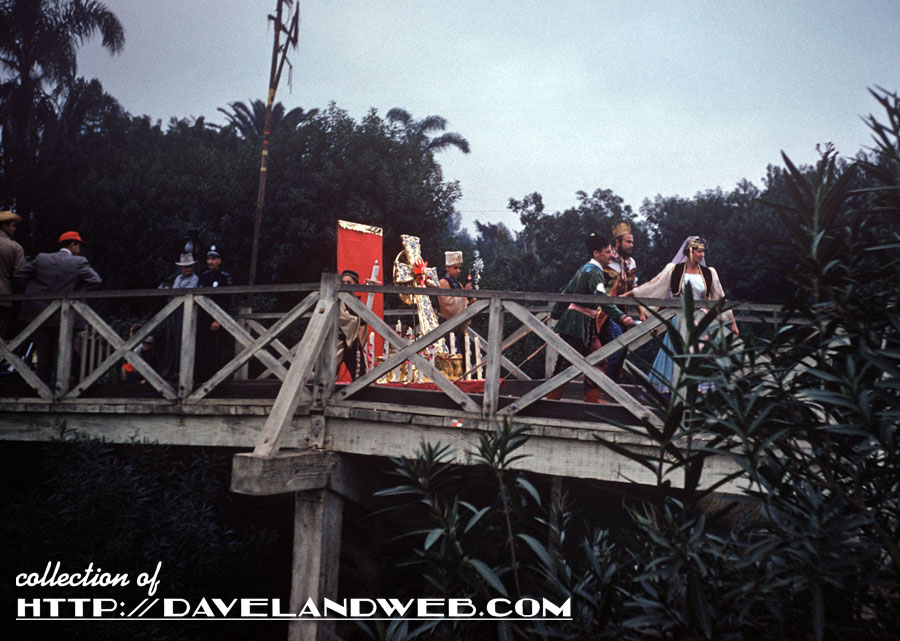 Note the security man posted on the bridge: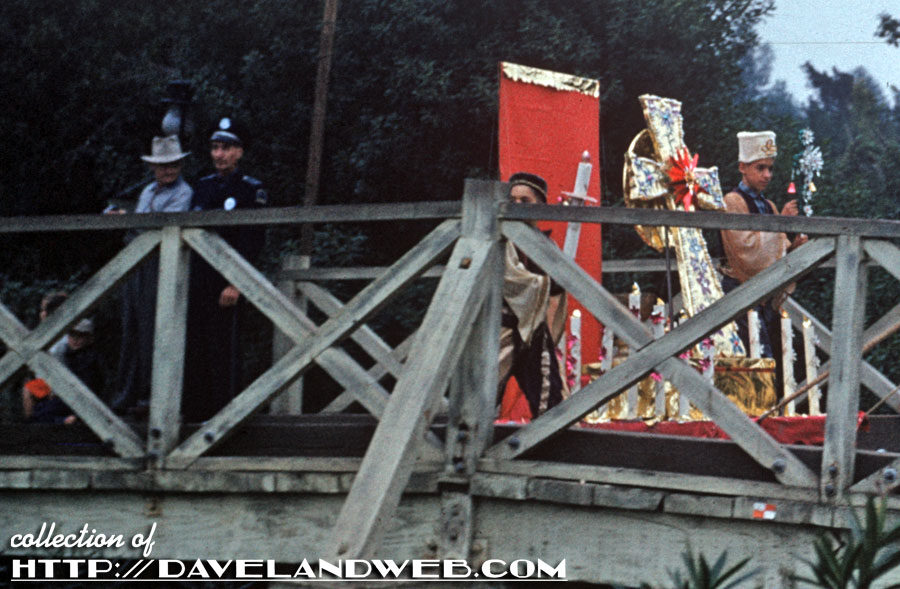 I wonder if the gal on the left got her jacket in the Frontierland Pendleton Shop?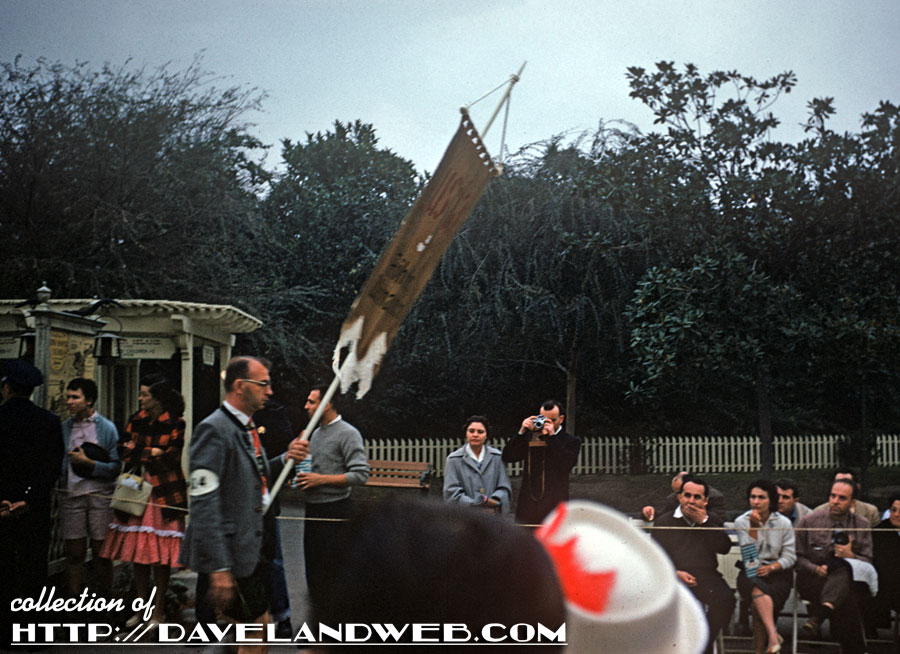 This group looks like they got lost on the way to The Sound of Music: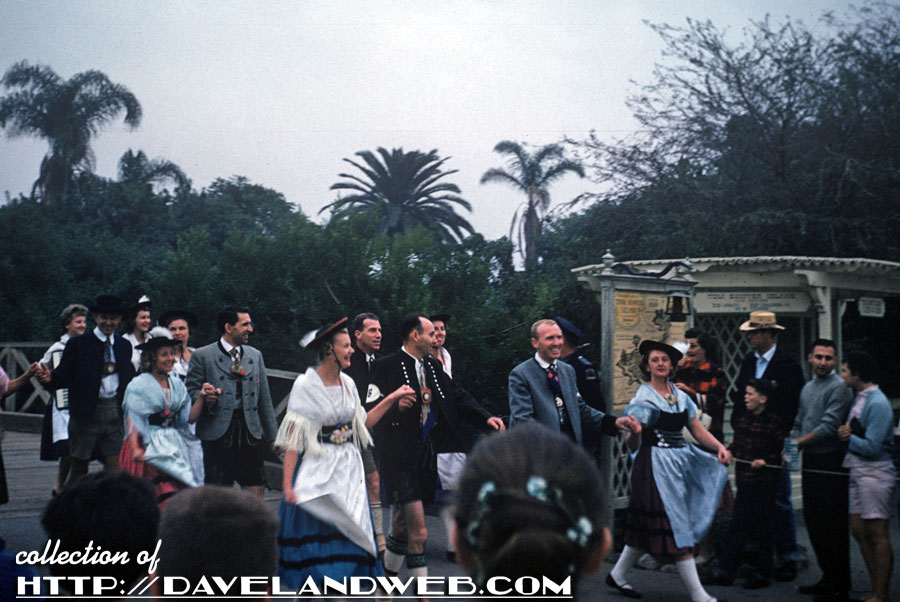 Any ideas what this group with the tridents is supposed to be?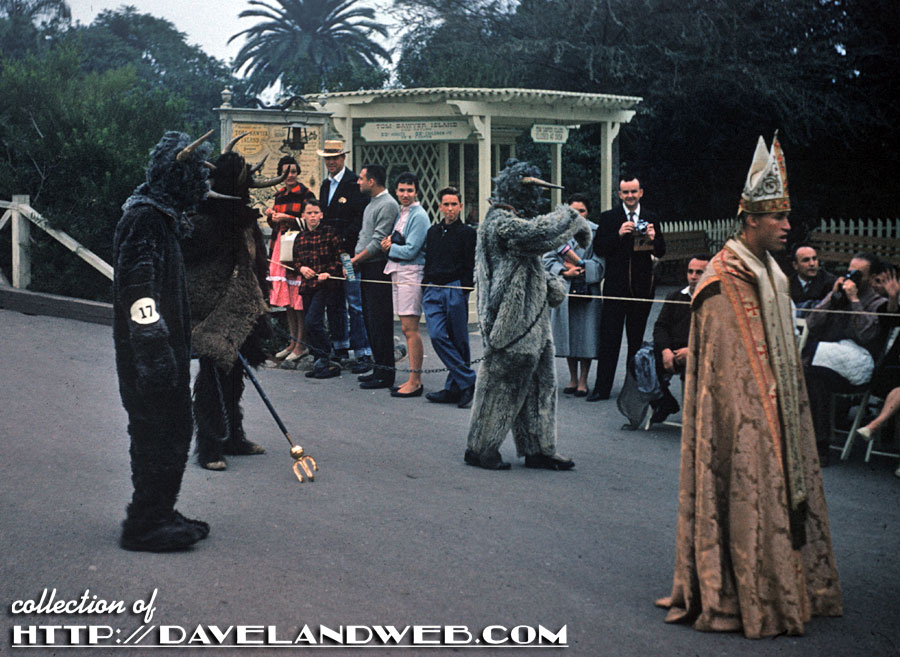 Looks like a Marching Band is on the way: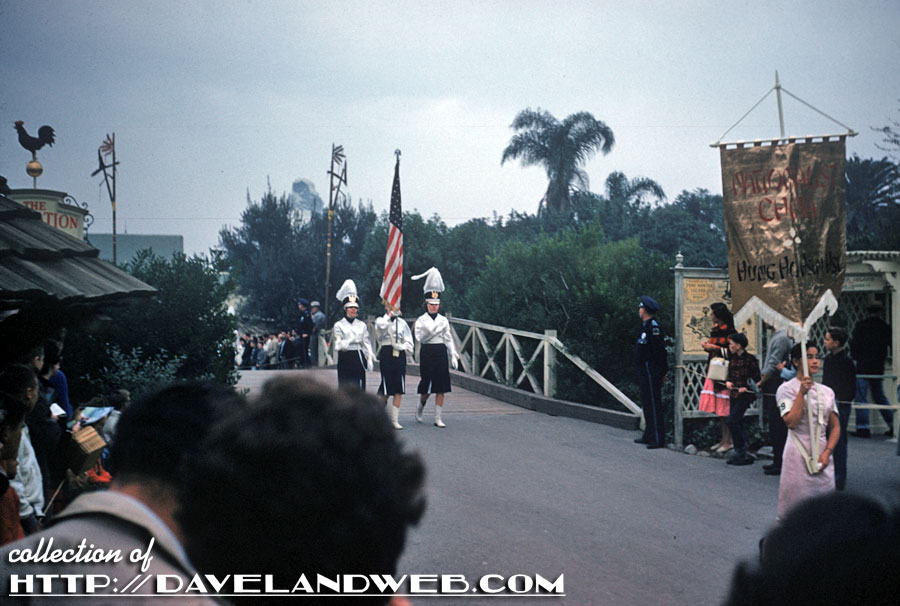 A closer look at the flag/banner for Nationalist China: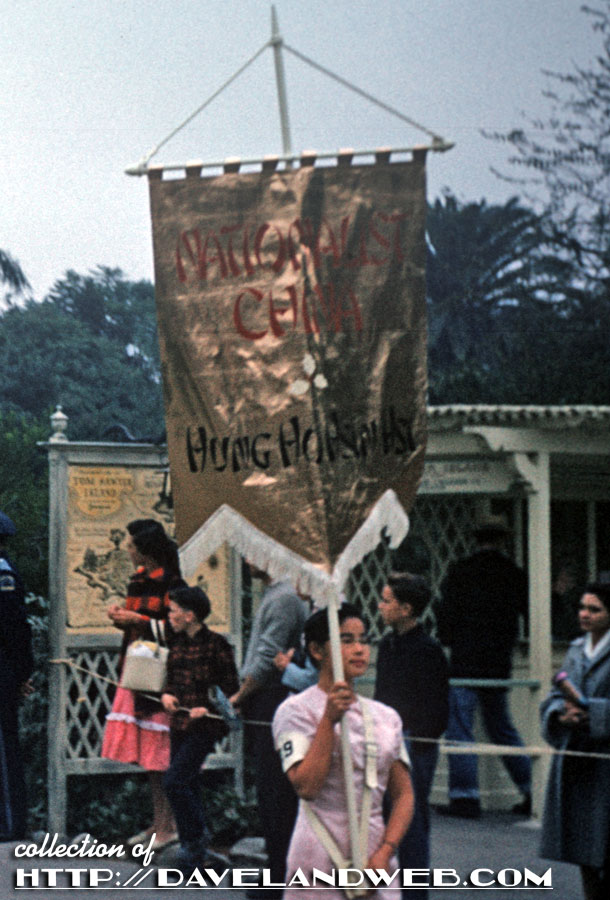 Zooming in on the left, you can see the Rooster signage from the Plantation House restaurant: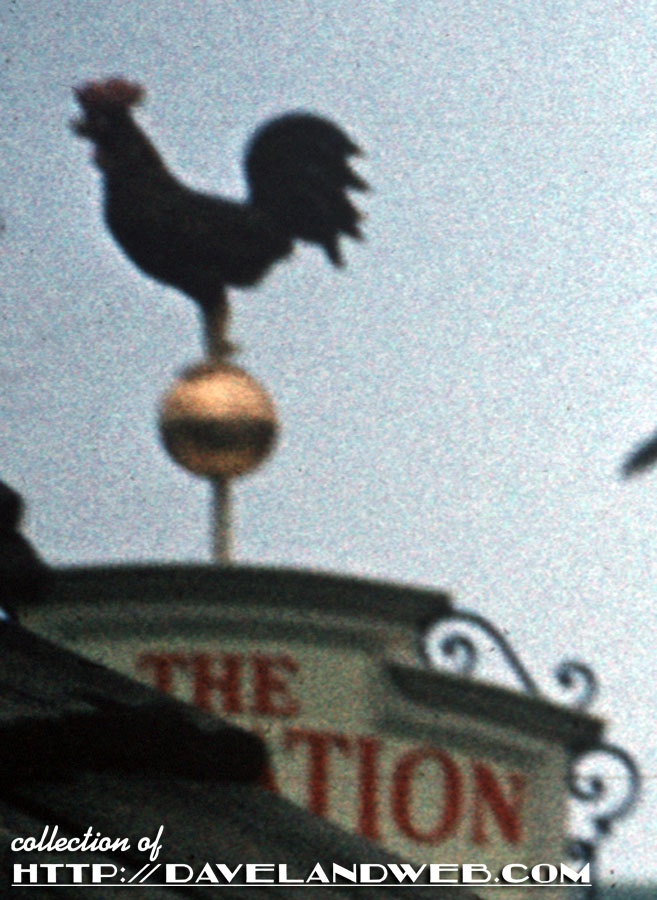 I was right; here comes the Marching Band!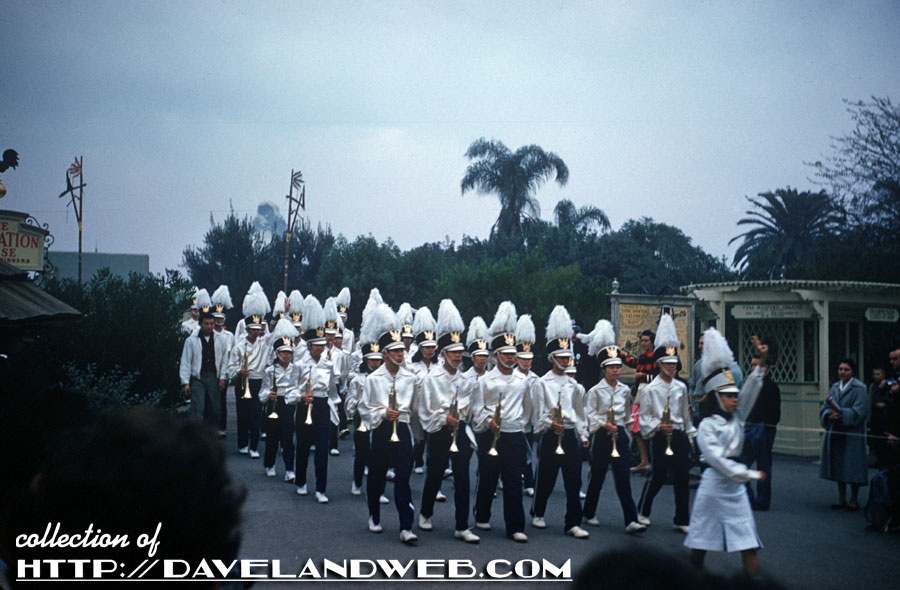 Another interesting Asian-themed float: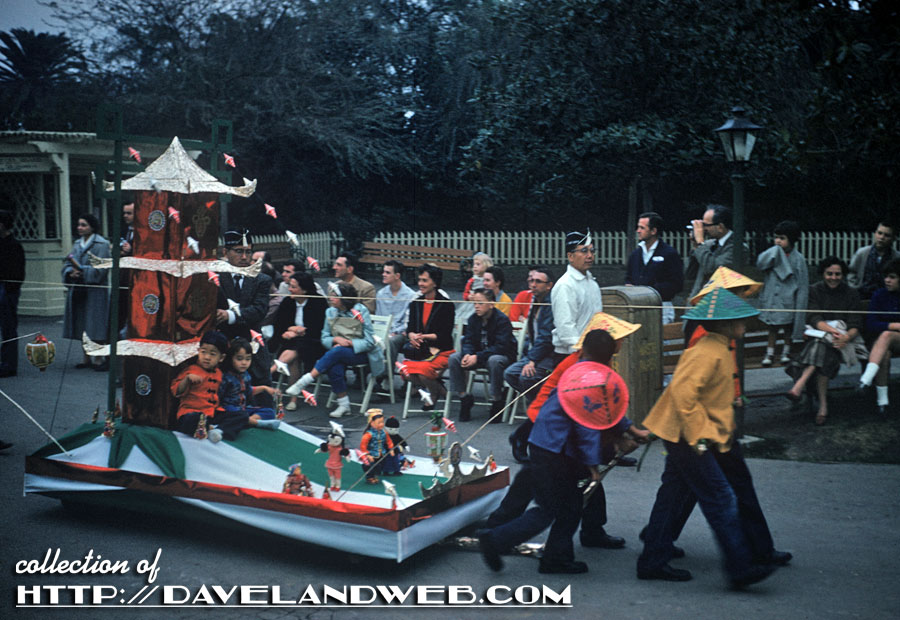 Note the Gnome on the left: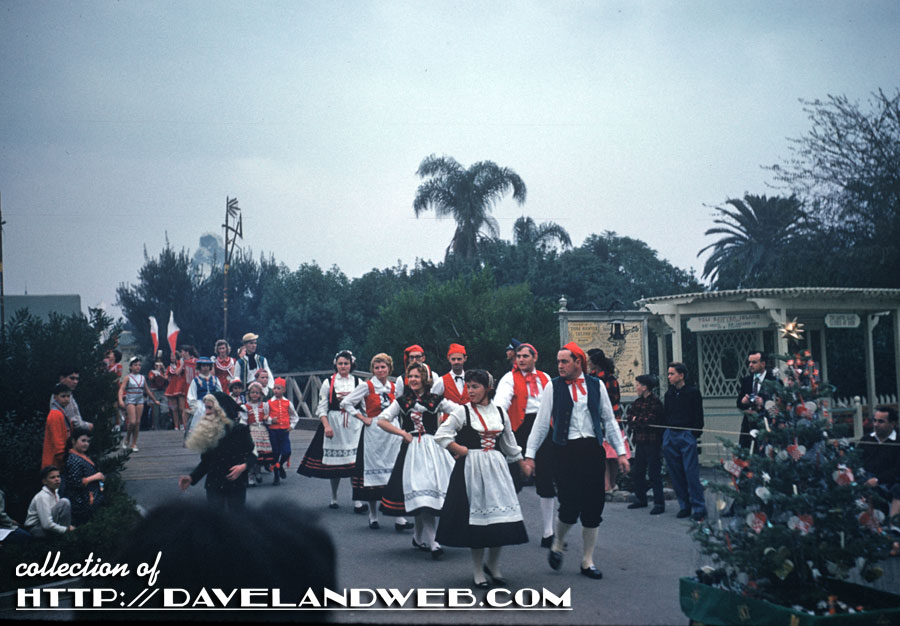 A closer look at the group featured in this photo: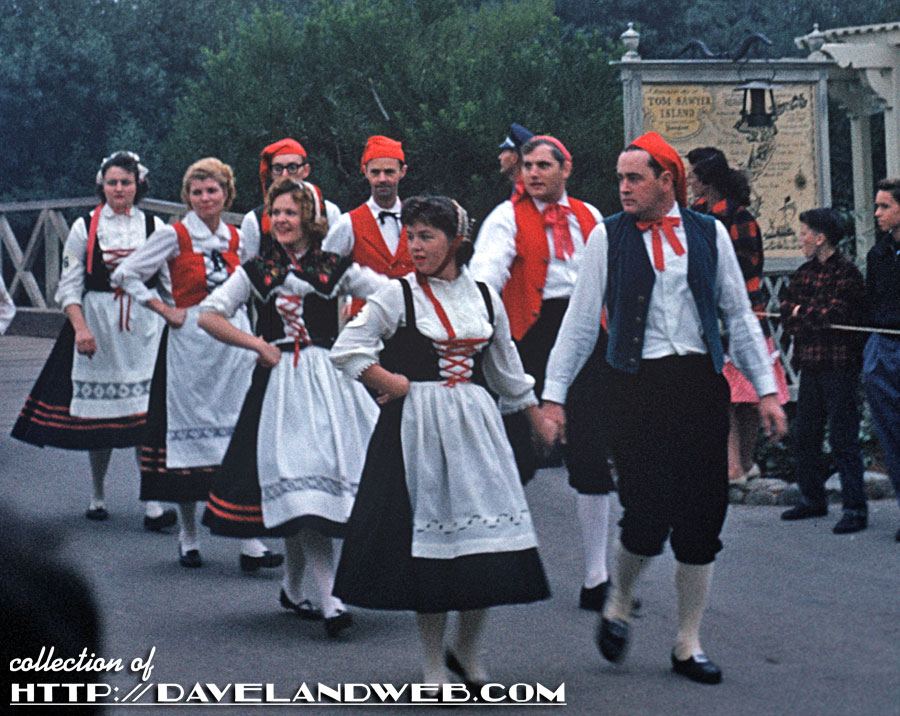 A Knight and his Dragon?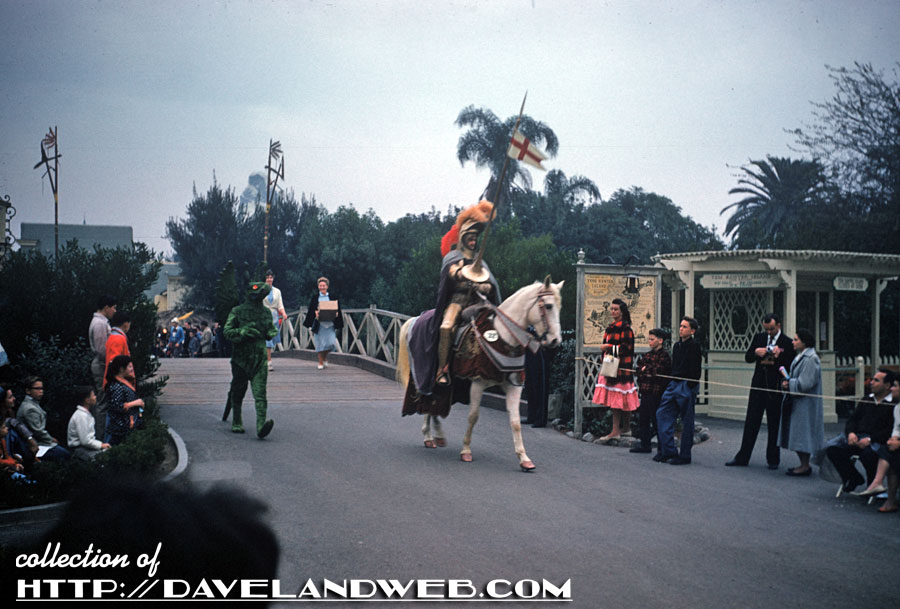 This Dragon seems to have wings, too. Trailing behind appear to be two cast members.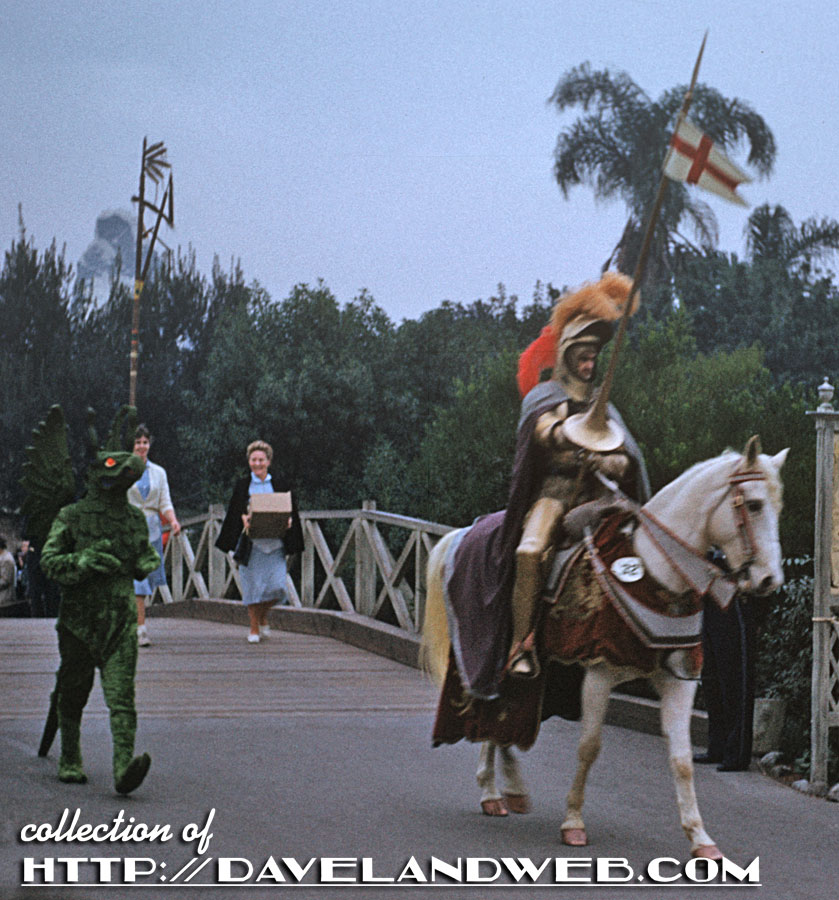 A group of Dickens-style Carolers: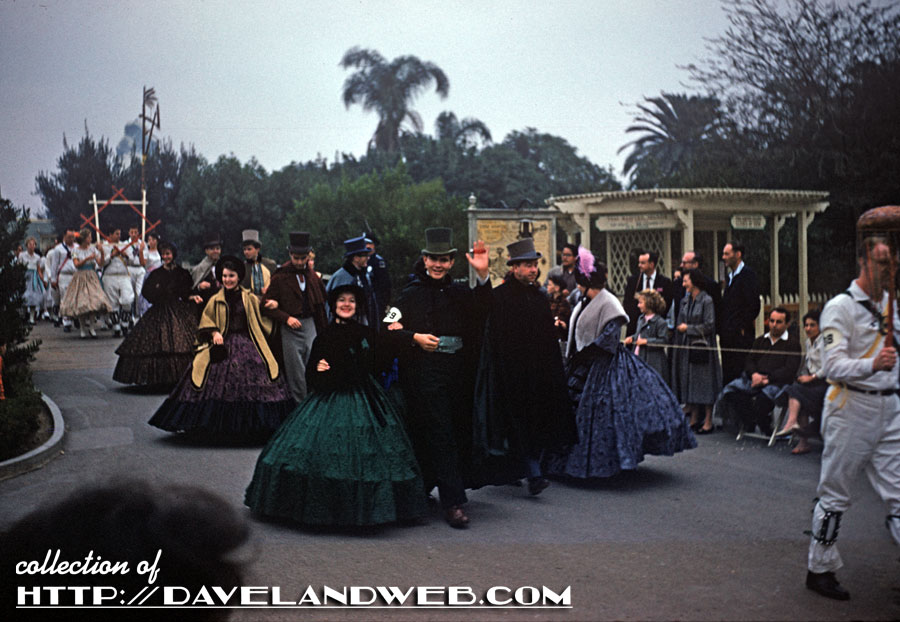 A pig's head for the feast. No vegan choices here!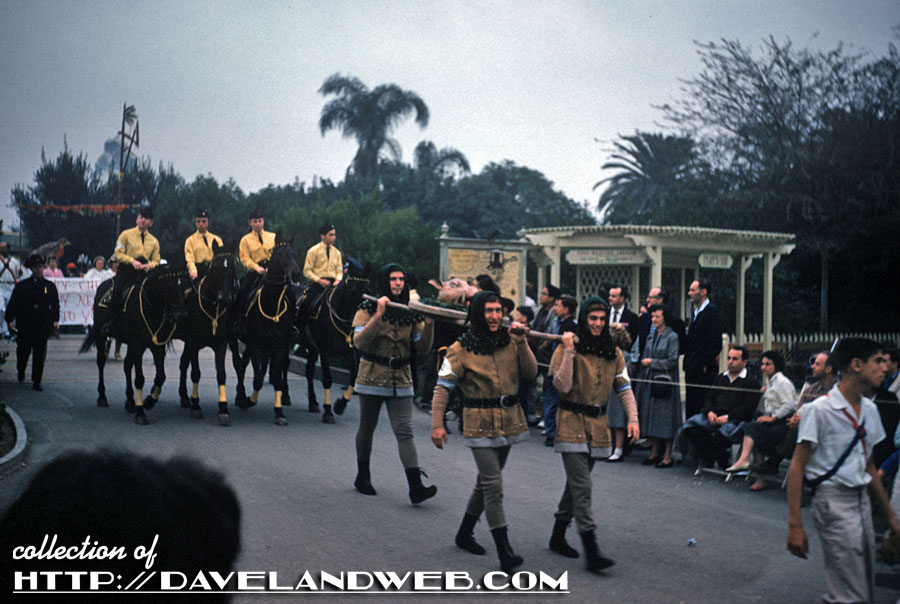 A German group: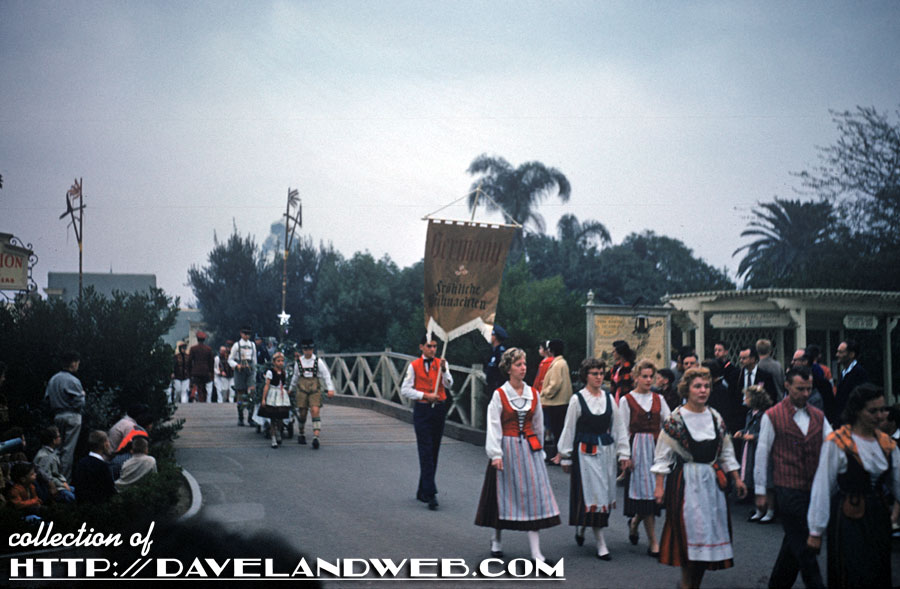 Don't believe me? Just zoom in for a better look at the banner!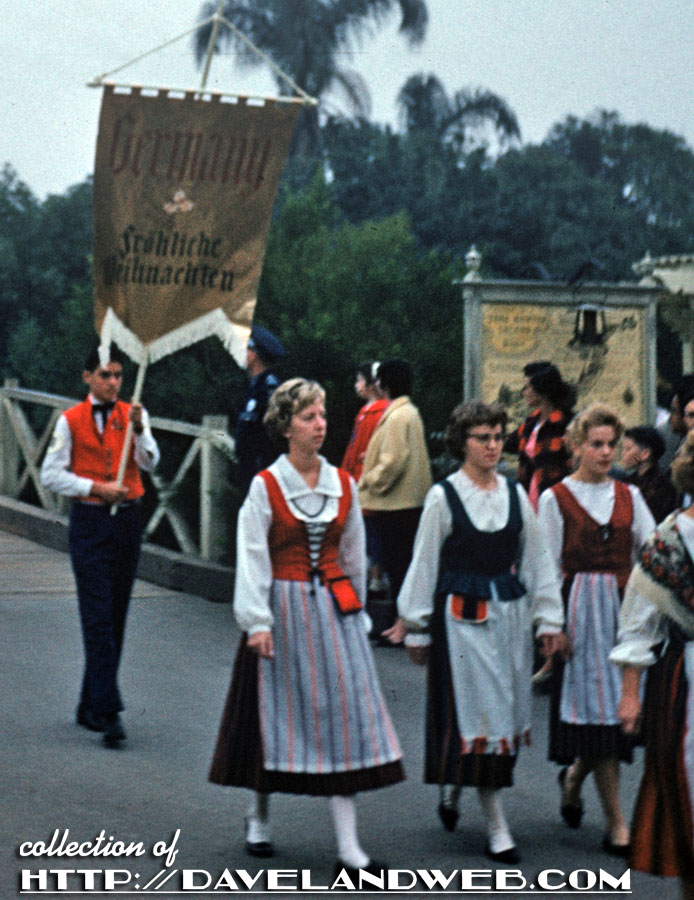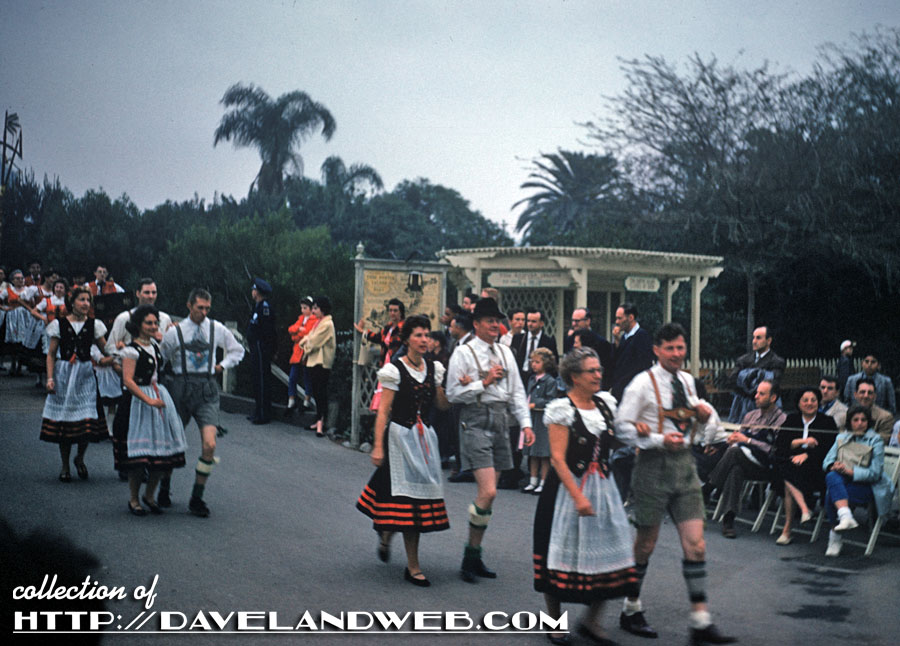 Santa can be seen at the back of this shot: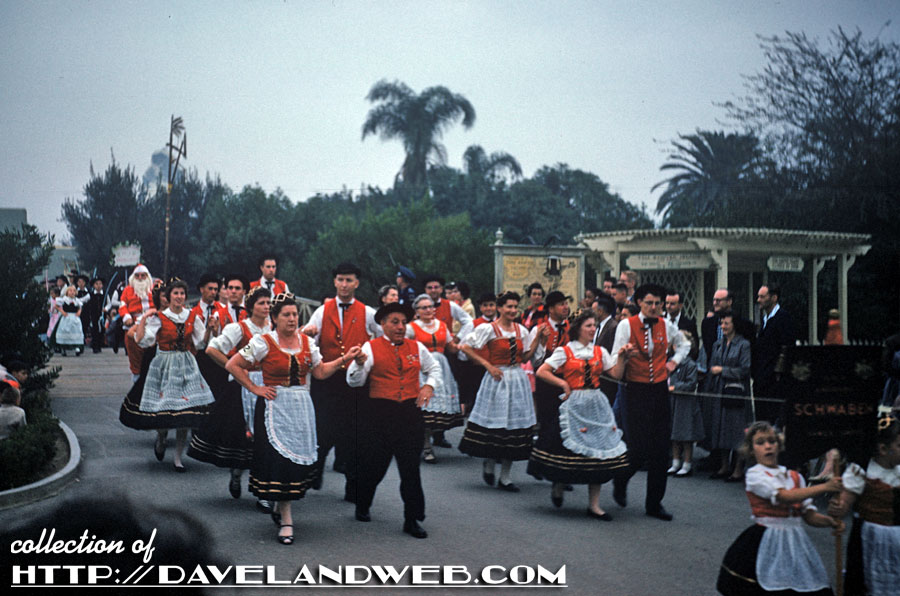 Last one of this batch shows a group of children; no doubt the inspiration for it's a small world!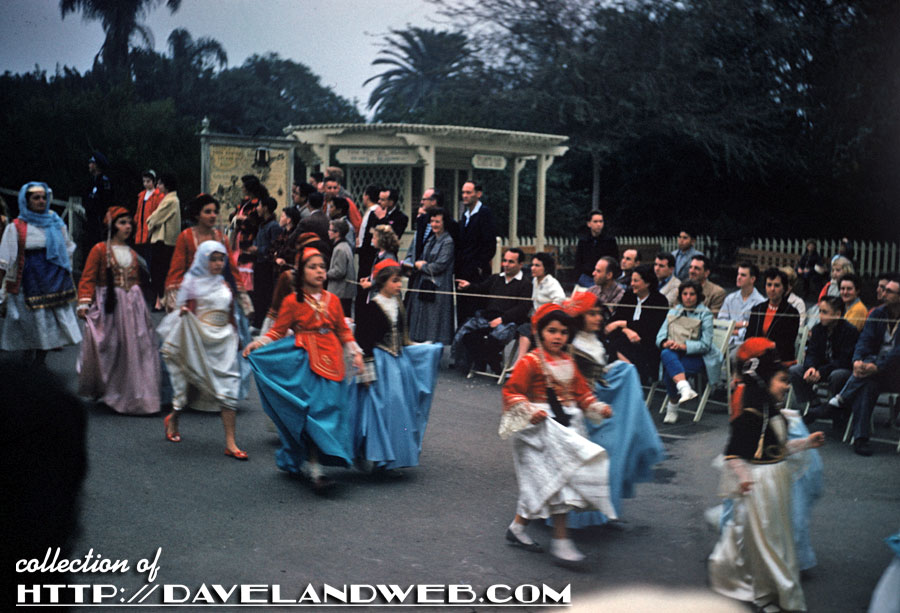 More vintage and current Disneyland Christmas photos at my
main website.