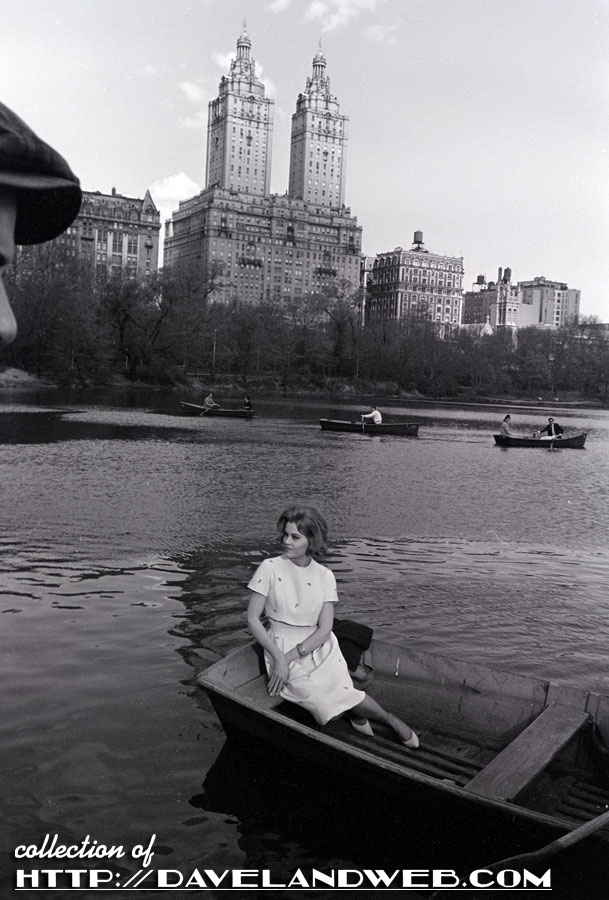 Feast your eyes on these vintage shots of Jane Fonda and Rod Taylor filming a scene from "Sunday in New York," circa 1963. The first image shows Jane lounging in a rowboat in Central Park.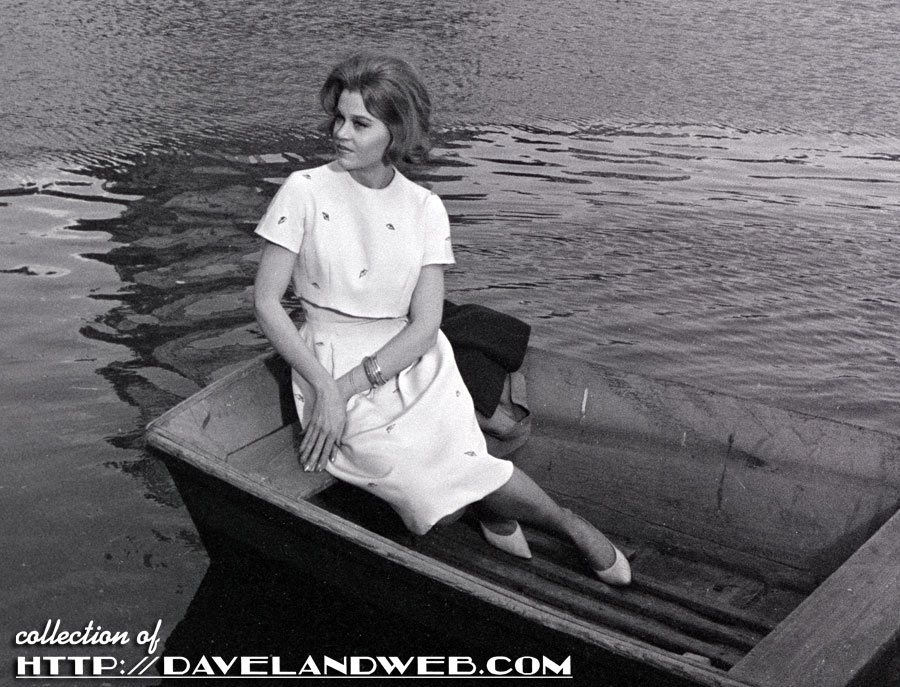 Rod joins in the fun on the next frame. Is he dancing? Is he being awkward? Possibly making a move on Jane?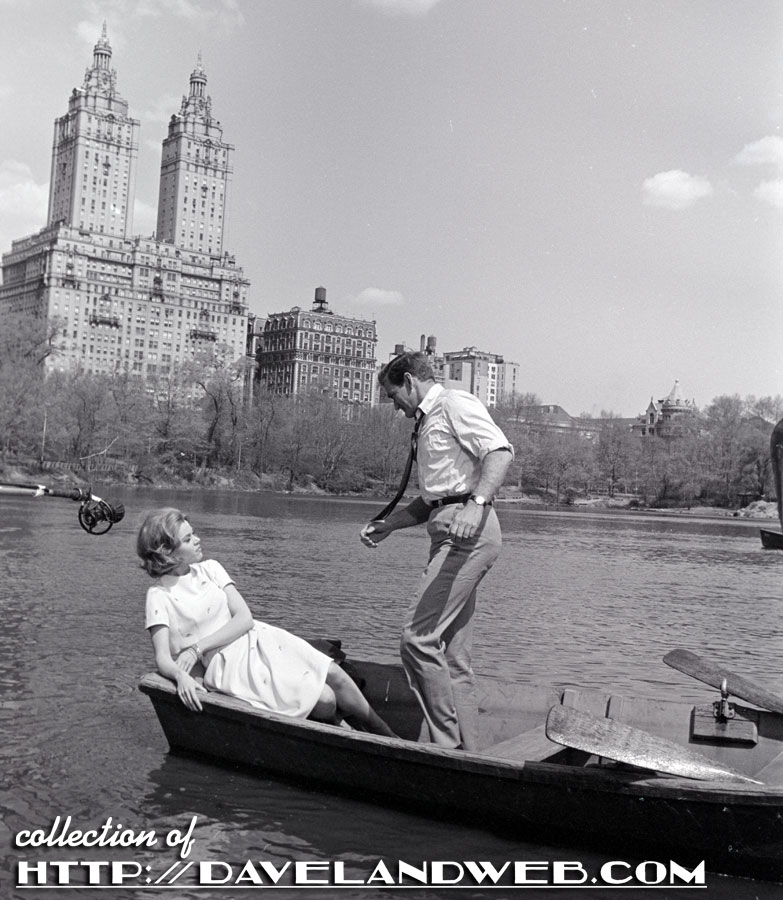 Rod is getting mighty handsy here!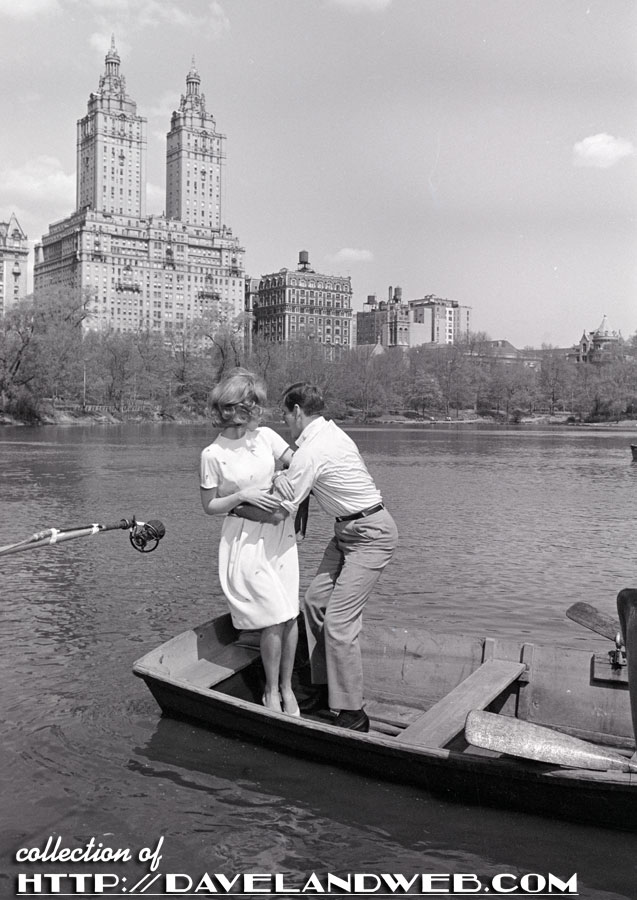 Let's take a break from Jane & Rod and check out the gorgeous building in the background. Known as the San Remo, it opened in 1930 and was designed by Emery Roth.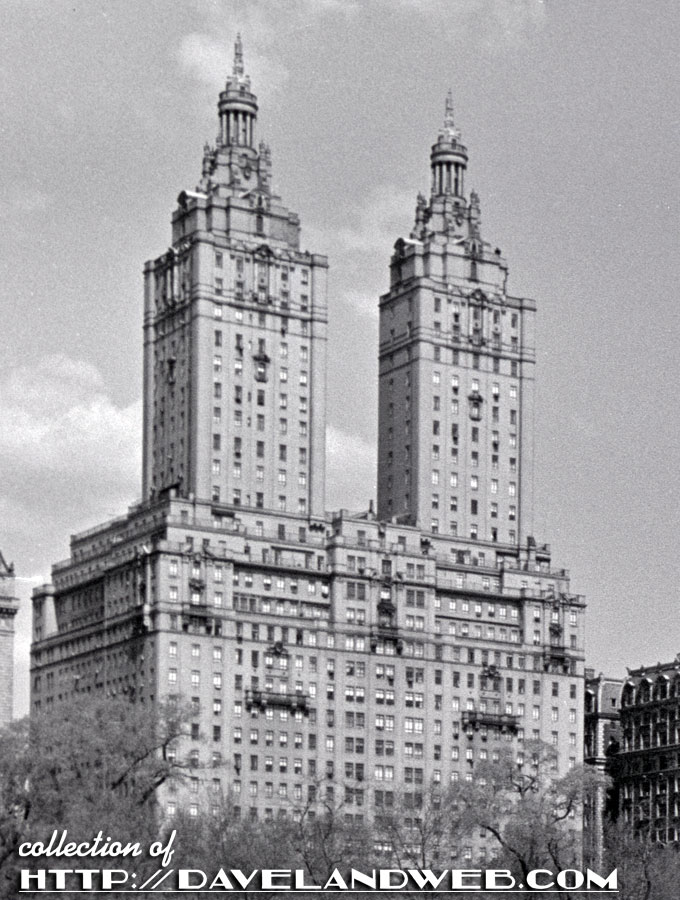 Here's a current day view of this New York City landmark: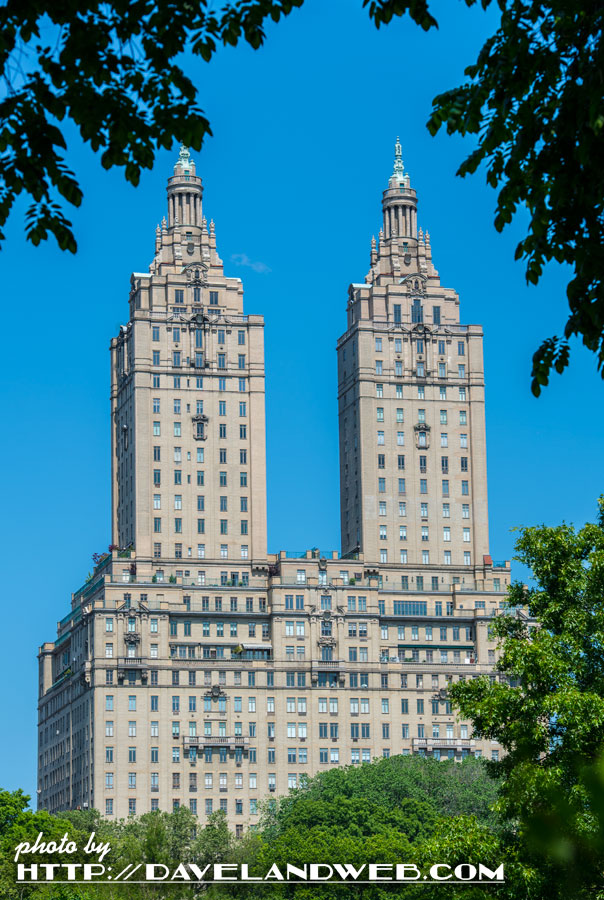 And while we're in the present, here's how the lake at Central Park where Jane and Rod were sailing looks today: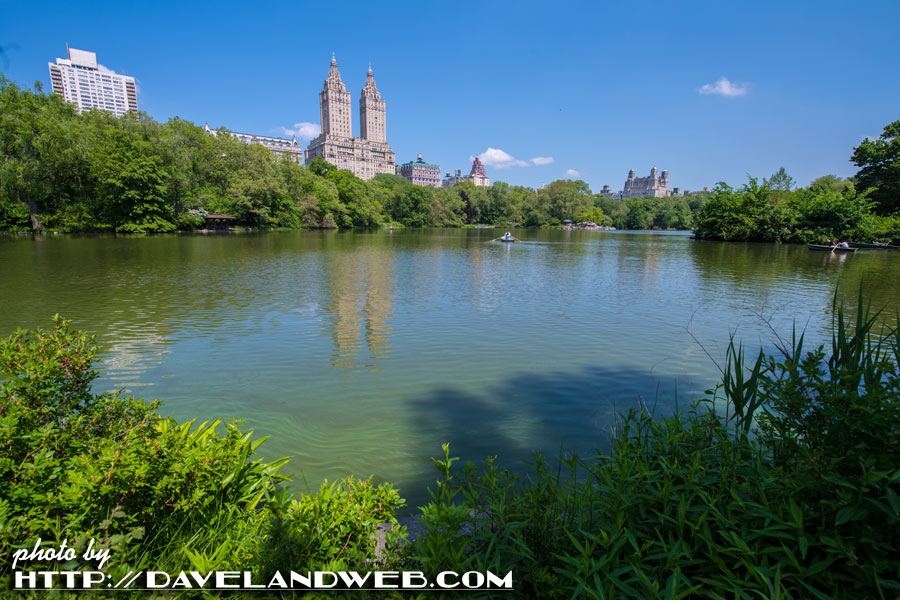 Back to 1963: it seems that Rod has switched positions with Jane in the boat: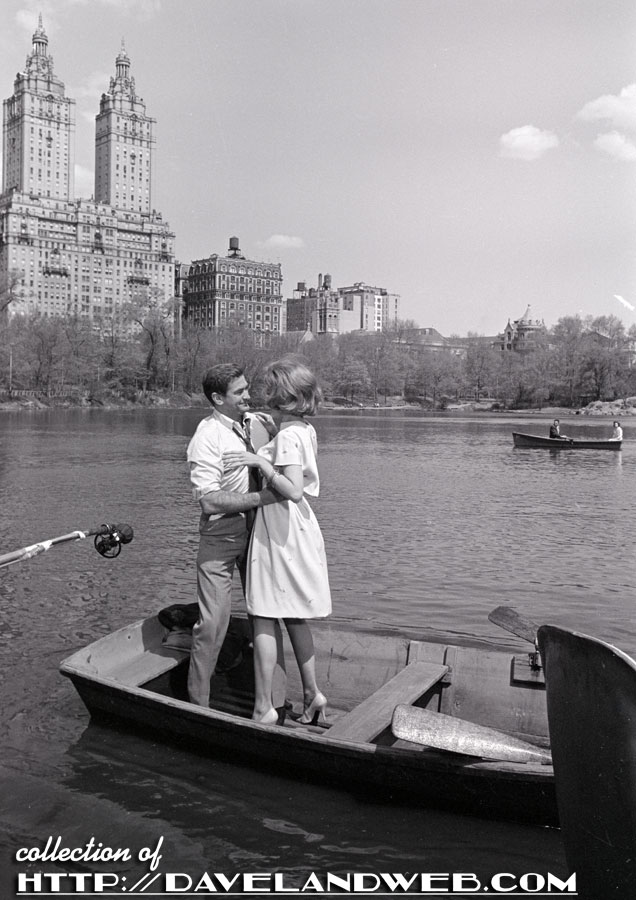 Careful with those hands, Rod.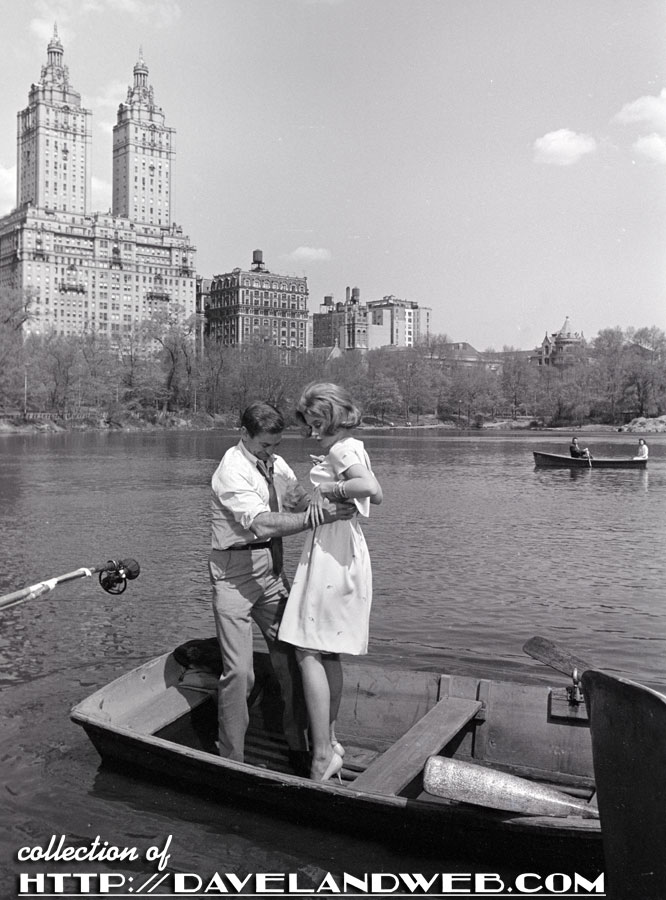 Jane does not look happy about their placement.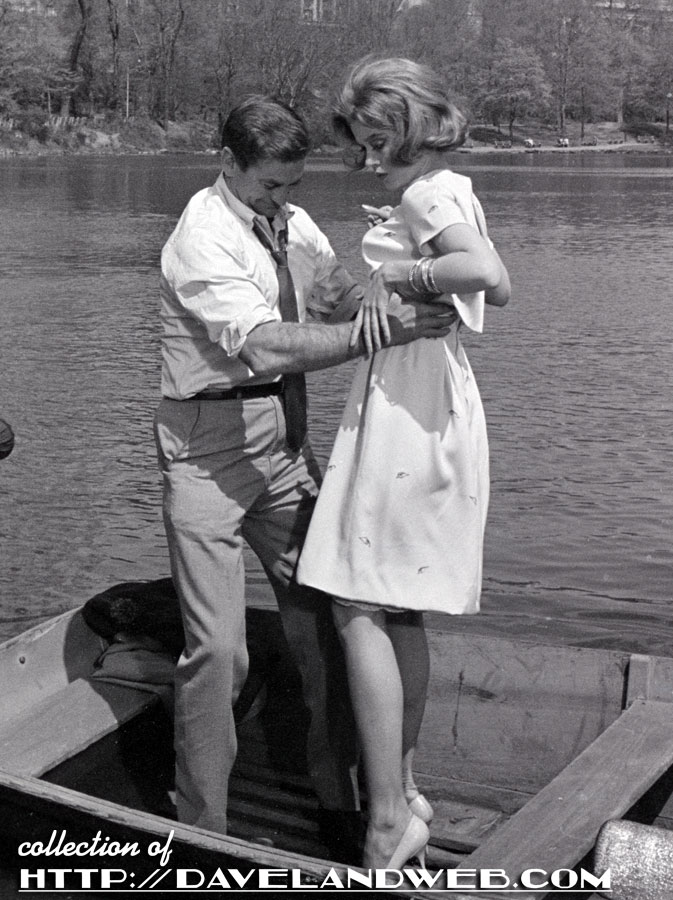 The people in the boat nearby are ready to help if needed!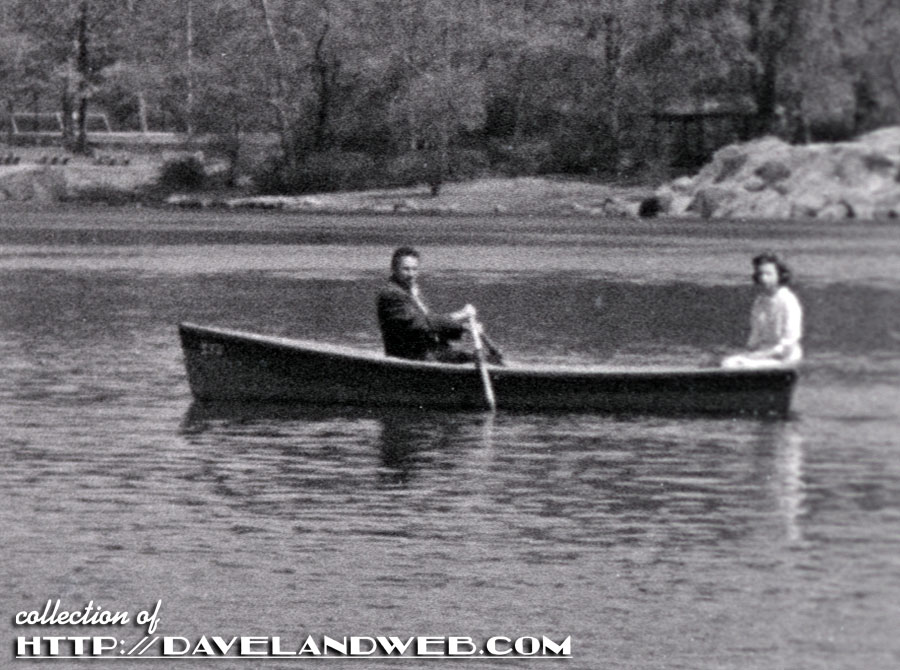 More vintage Movie and TV photos at my
main website.