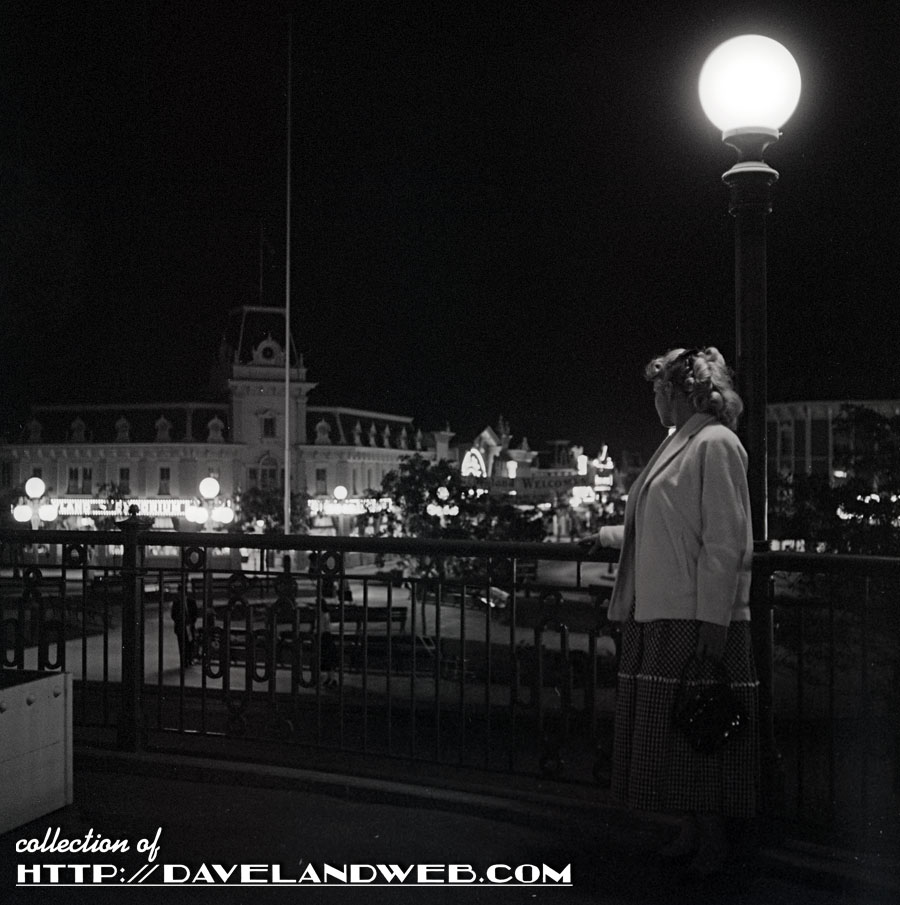 This amazing collection of twelve night time shots documents Disneyland in its first year. I don't know this for sure but I would have to hazard a guess that the photographer was a professional, as these are well composed and pretty sharp, especially for evening shots. These are presented in the order that they were shot. The first shows a pretty young lady (who is in a few of the photos) taking a look at the Park from the Main Street Train station.
Down to ground level, we see City Hall.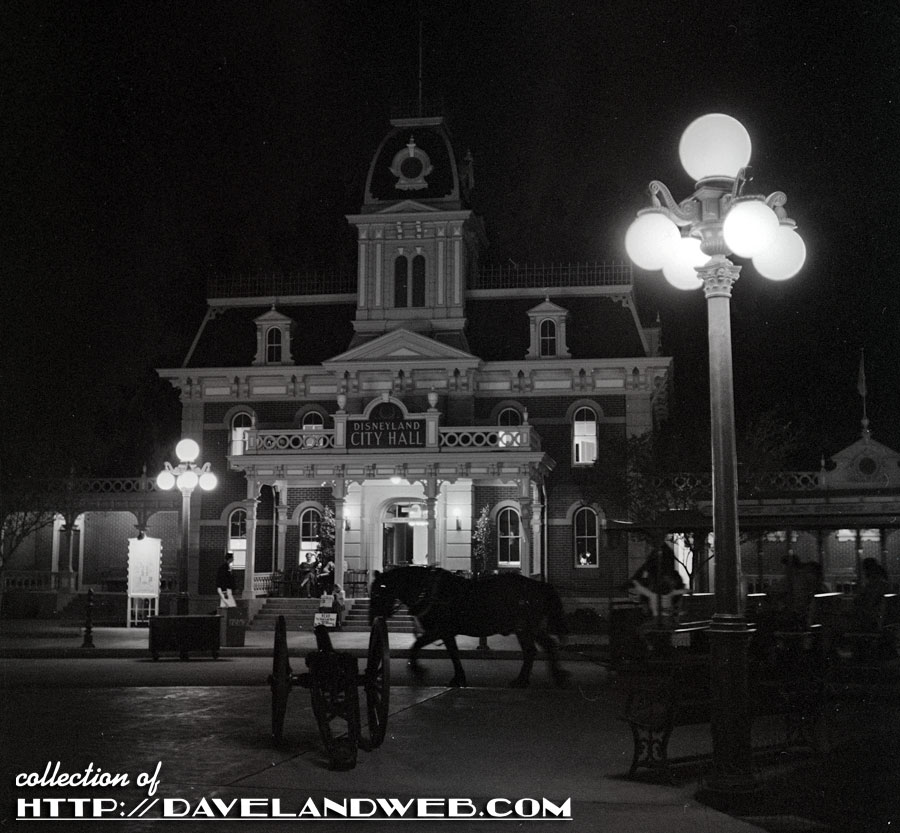 Zooming in, it's hard to believe the lack of crowds and guests being able to just relax.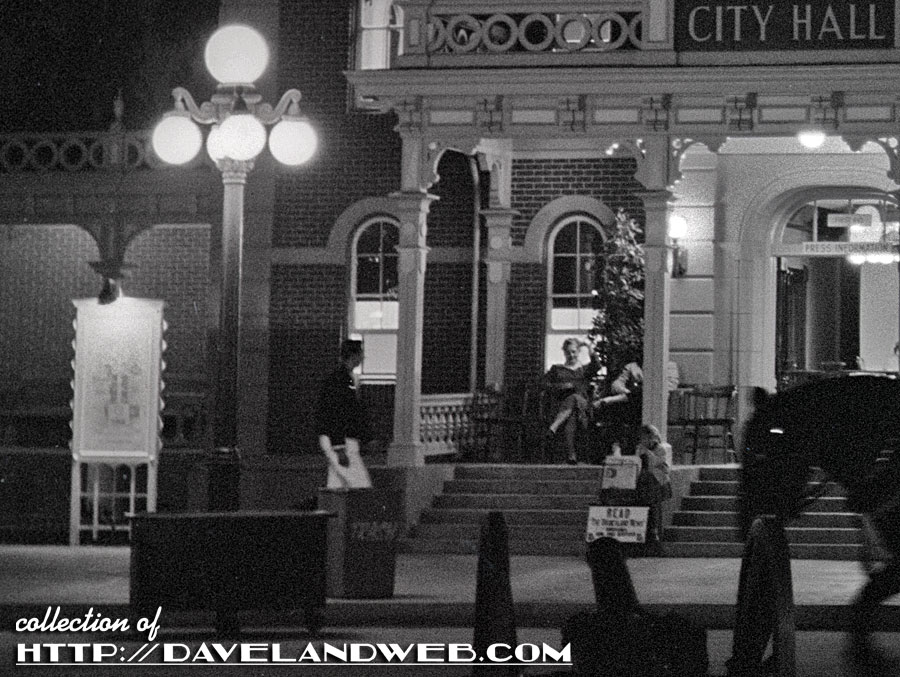 Walking down the street our photographer stopped at the Upjohn Pharmacy.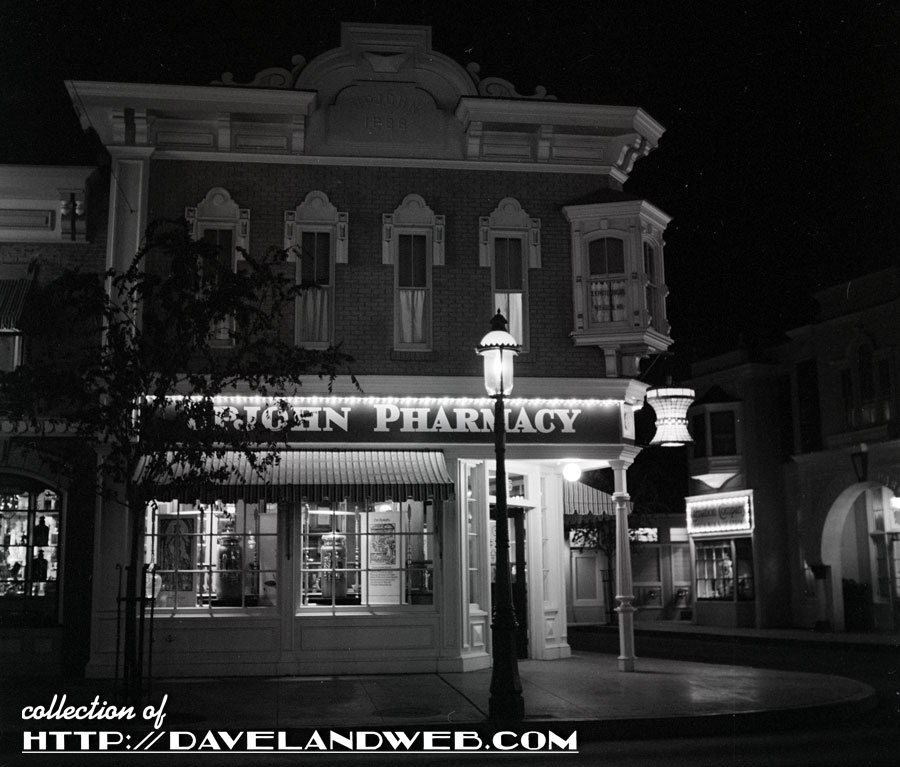 Let's zoom in for a peek through the windows. I see edutainment!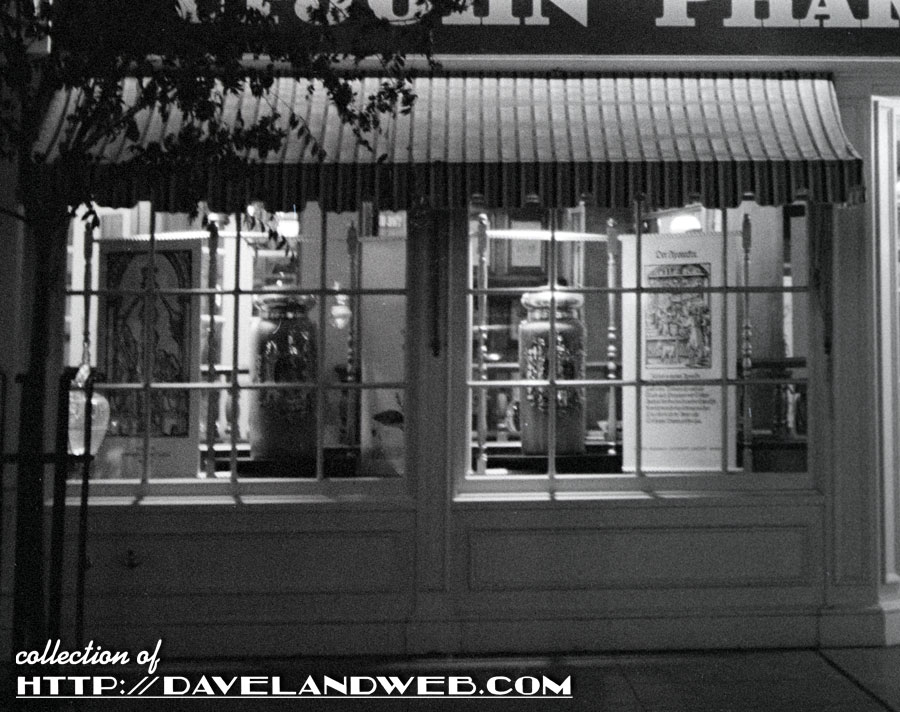 Standing under the amazing Upjohn street lamp, our young lass probably couldn't even begin to imagine that 60 years later there'd be a Starbucks across the street!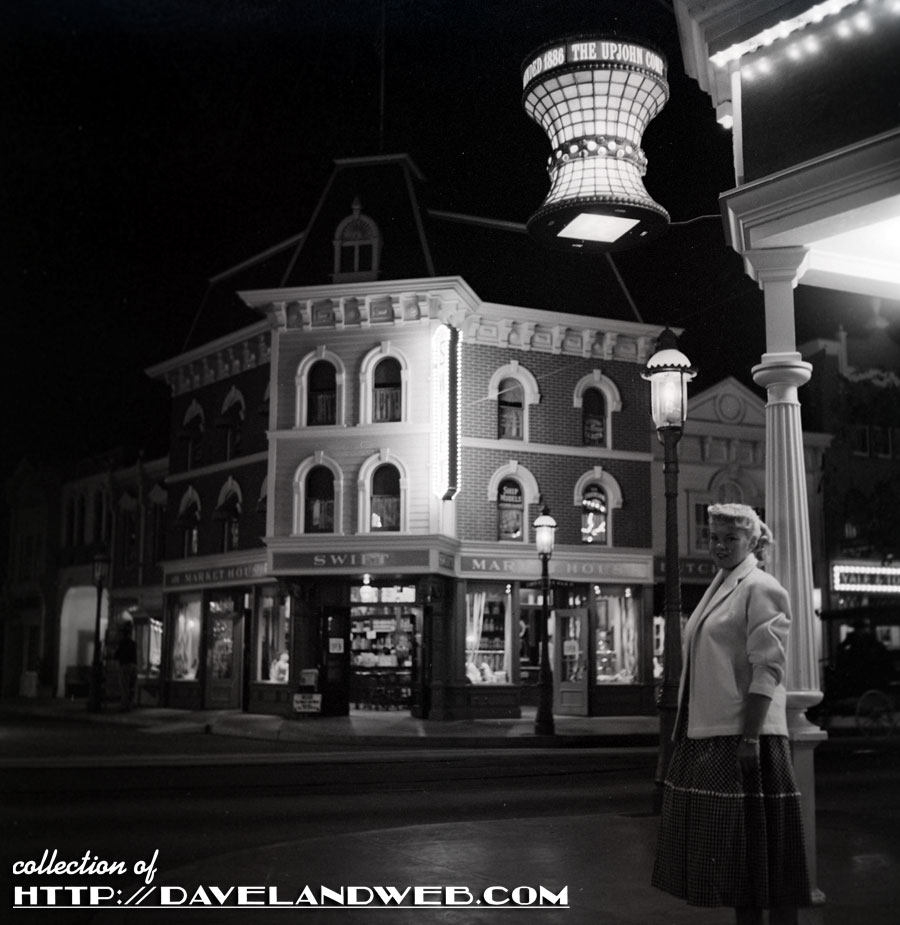 A straight shot down Main Street towards the Train Station.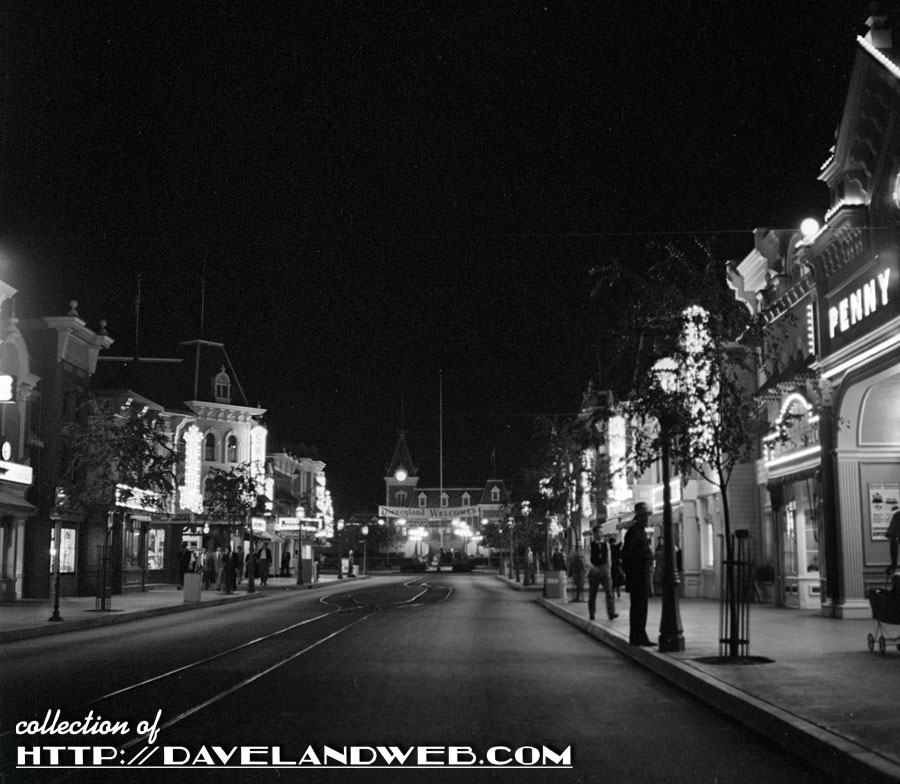 A closeup view shows that a Keystone Kop is keeping guests safe at night. We need him back!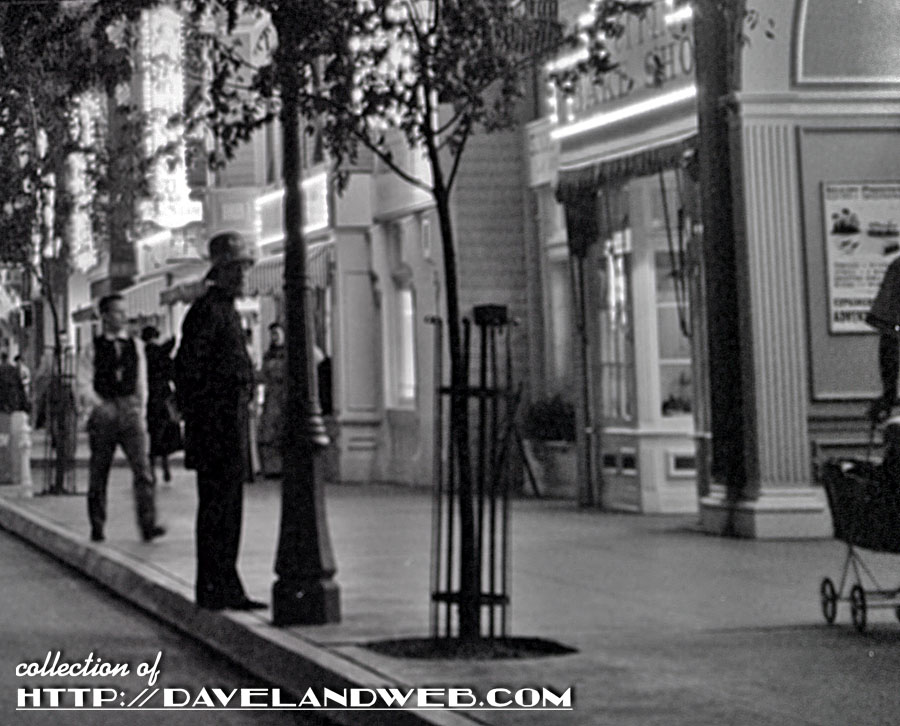 Last one for today takes us to the Castle.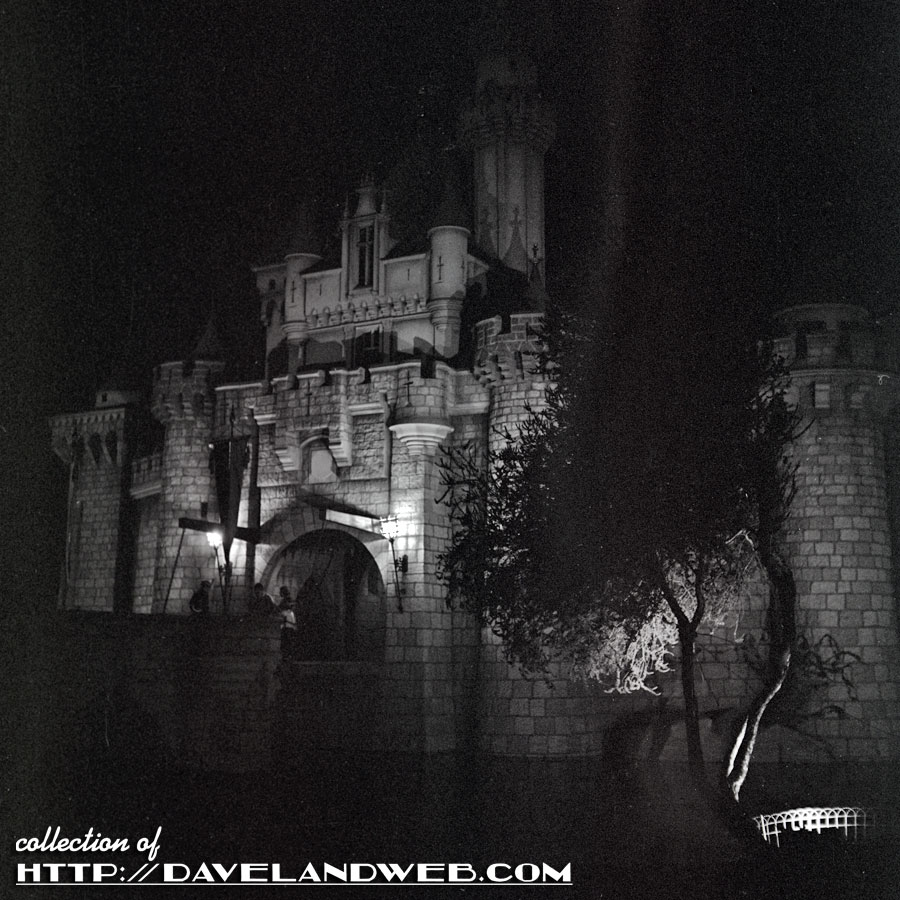 More early (and contemporary) Disneyland photos at my
main website.