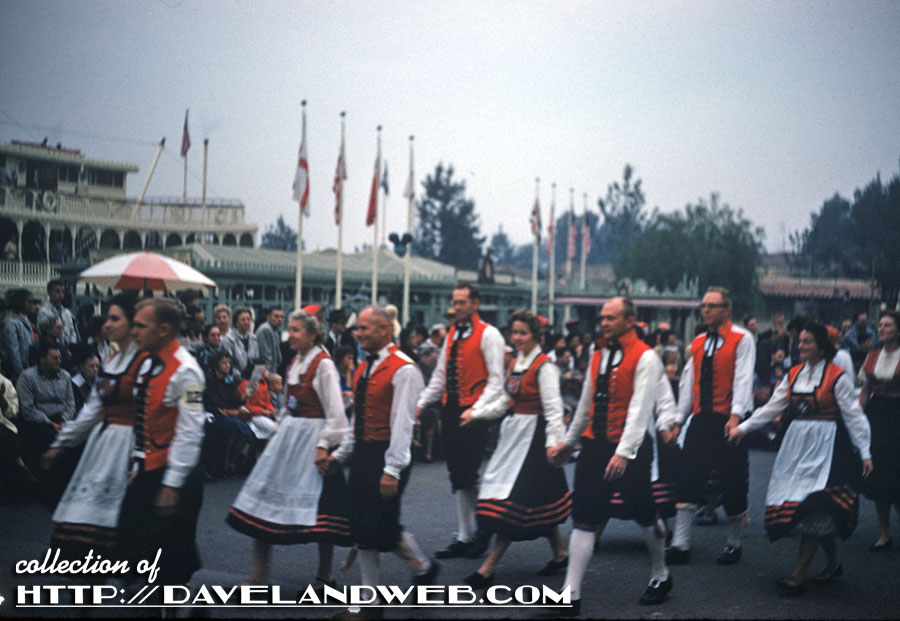 Although they are a bit dark, I am very excited to present this series of images from Disneyland circa December 1959 showing the Christmas parade.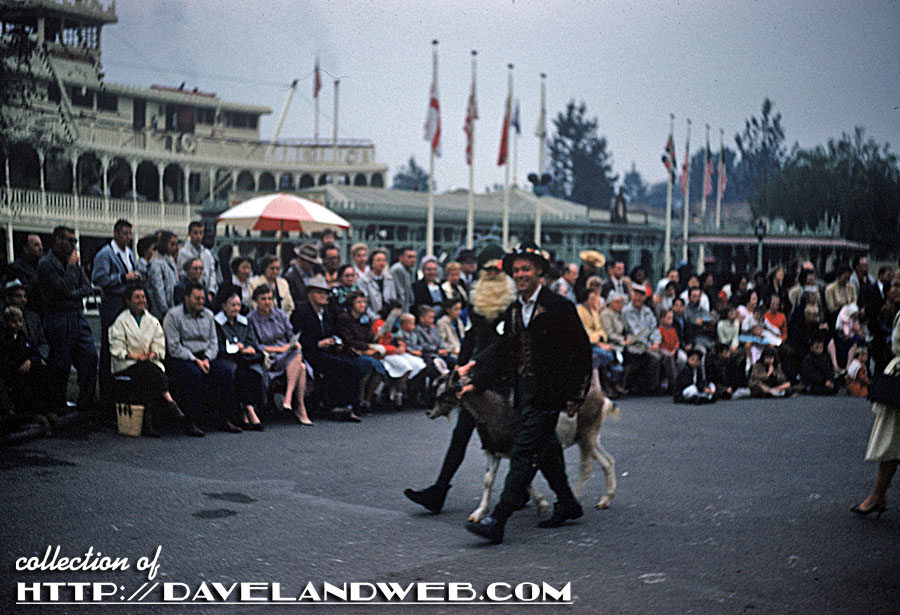 Today's batch seems to have mainly been shot near the Mark Twain dock/Golden Horseshoe.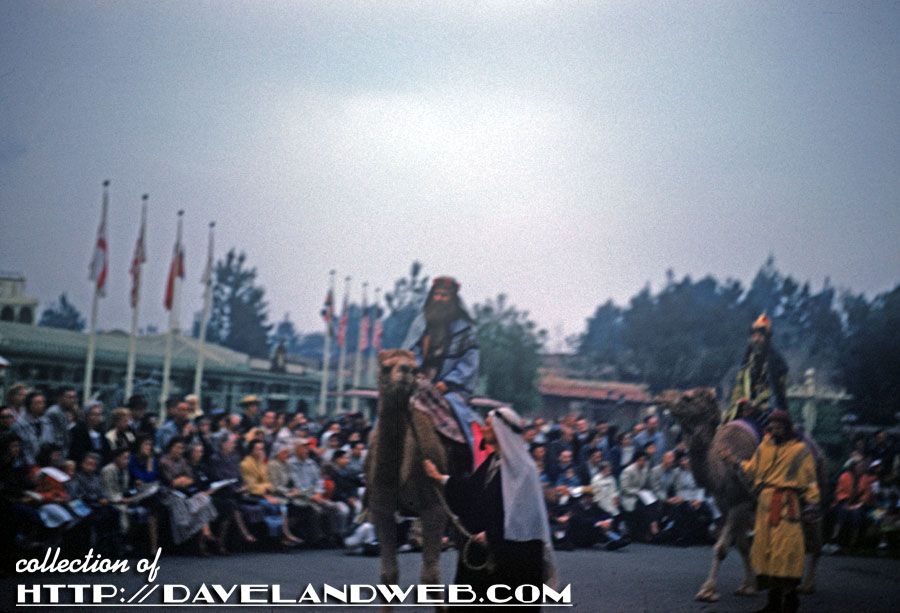 I wonder what the camels thought of this place?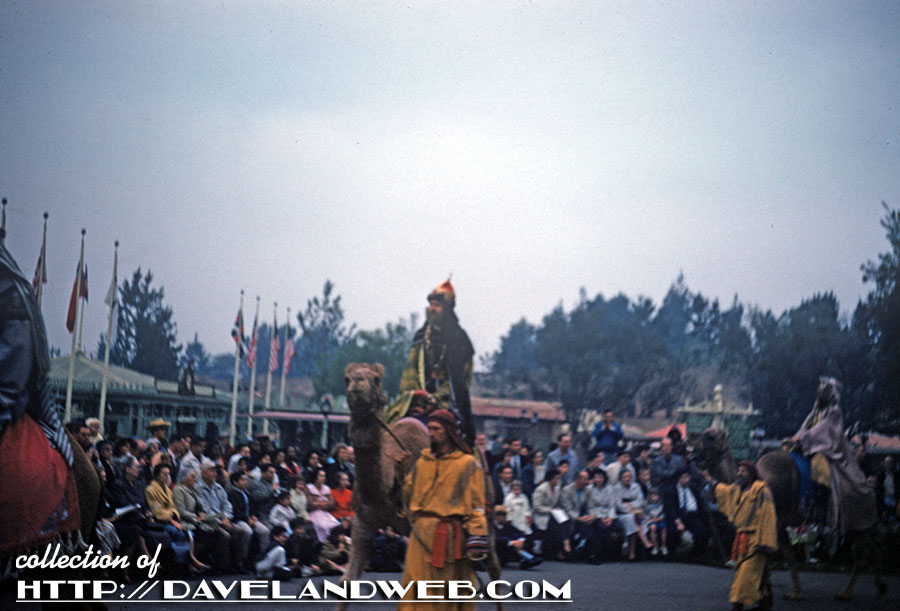 Is that an ostrich at Disneyland?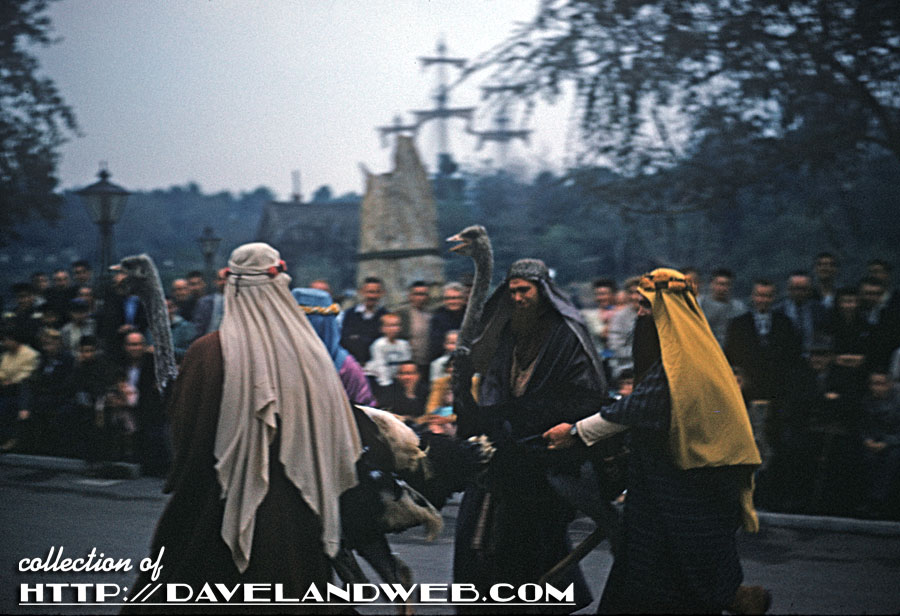 Although the parade is definitely not high tech or glitzy, which is just fine with me. I truly enjoy the simplicity of it, and the variety of countries that are represented.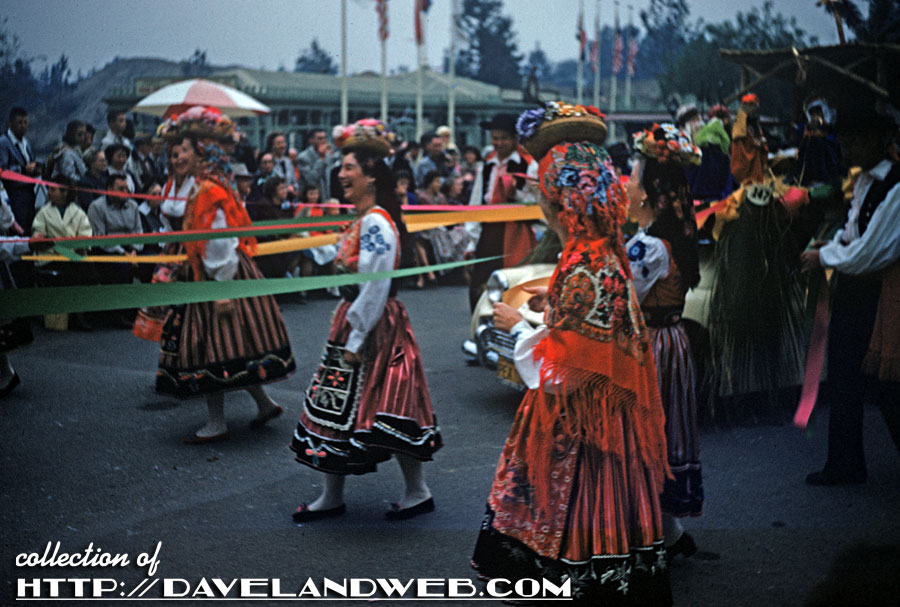 Bagpipes in Frontierland. It must have sounded wonderful!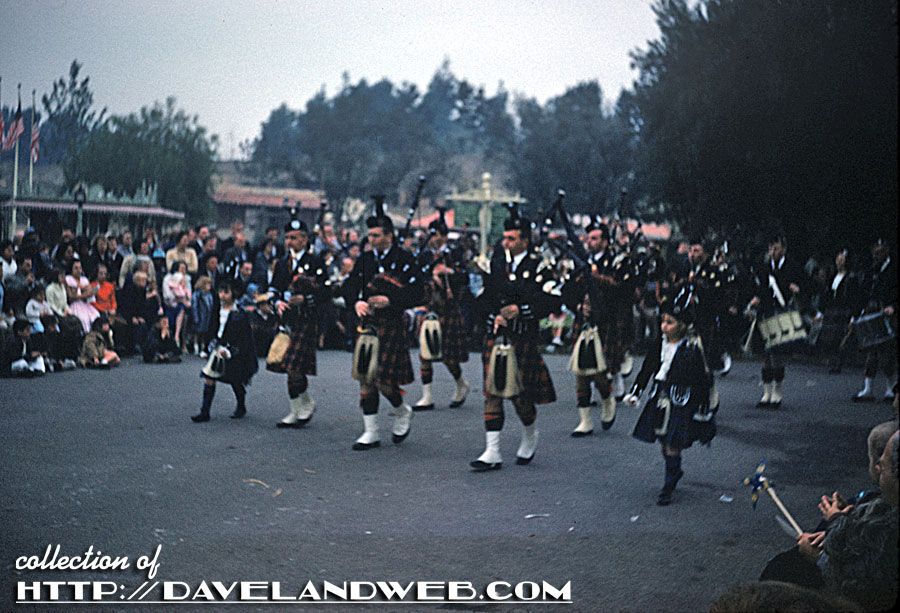 The scary Three Wiseman. Looks like their boxes were gift-wrapped!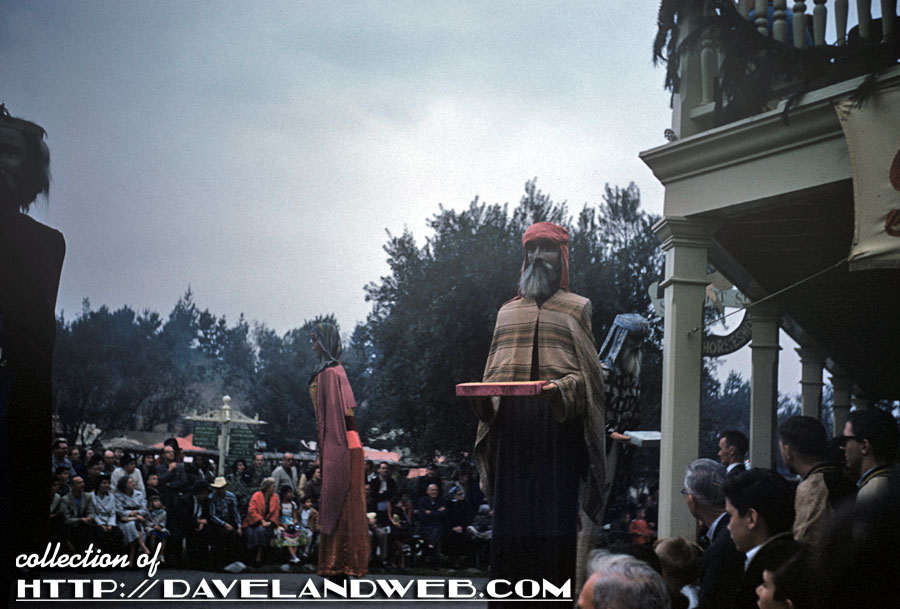 Presenting the Swedish Folk Dance Club: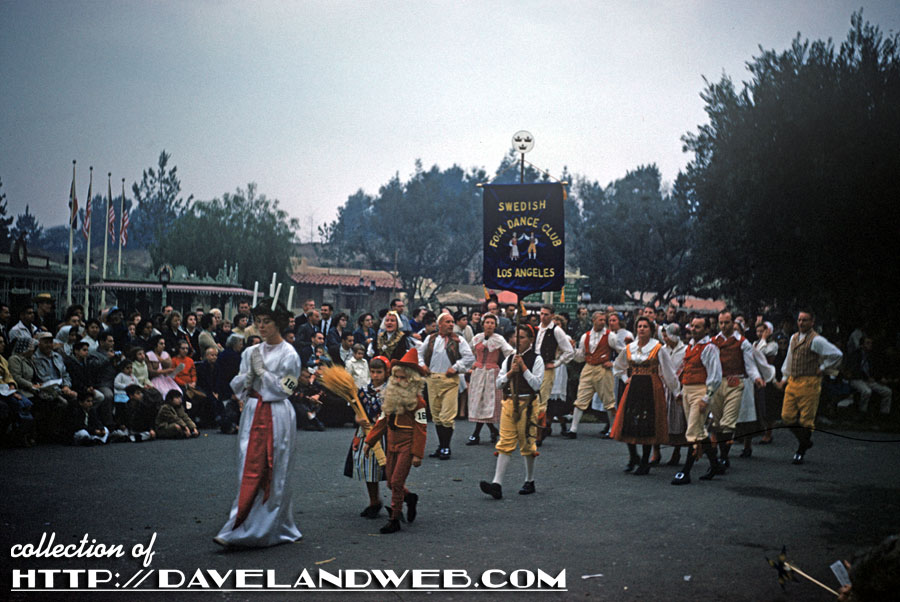 I just had to see this sign up close: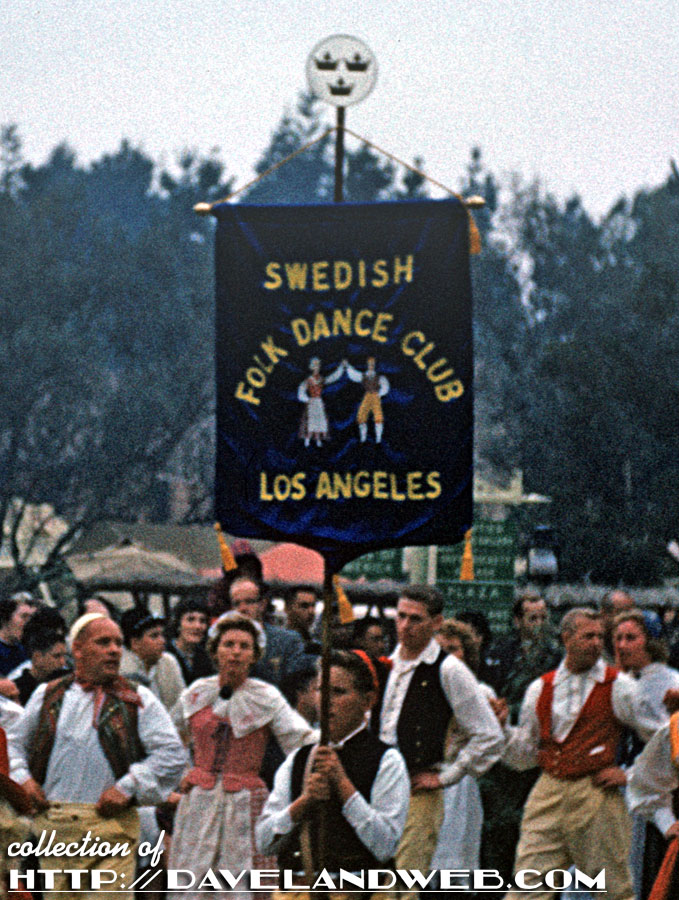 Last one for this set shows the United States.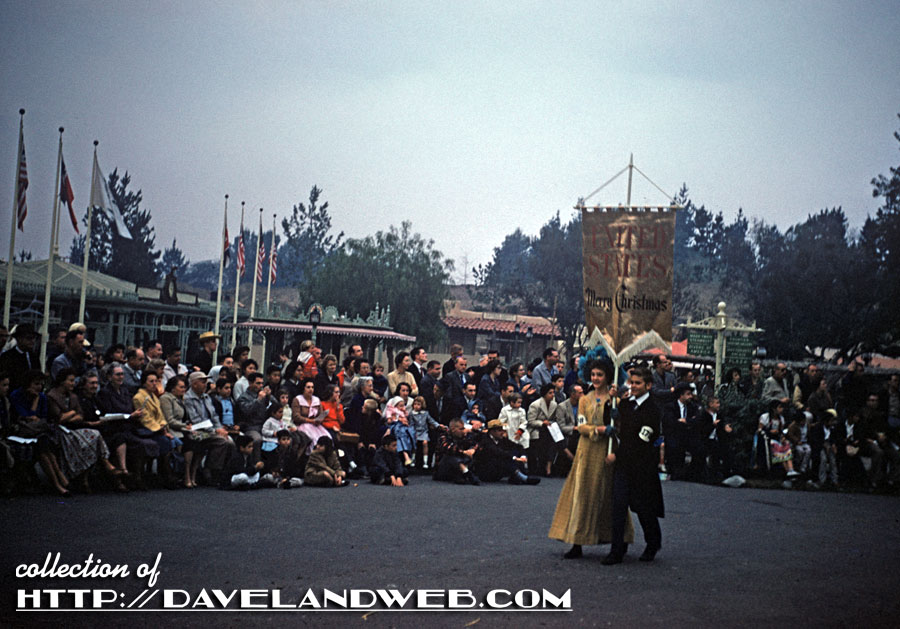 I am assuming the arm bands represent the number of this particular "act" in the parade. If correct, looks like this young couple is 178. That's a lot of acts!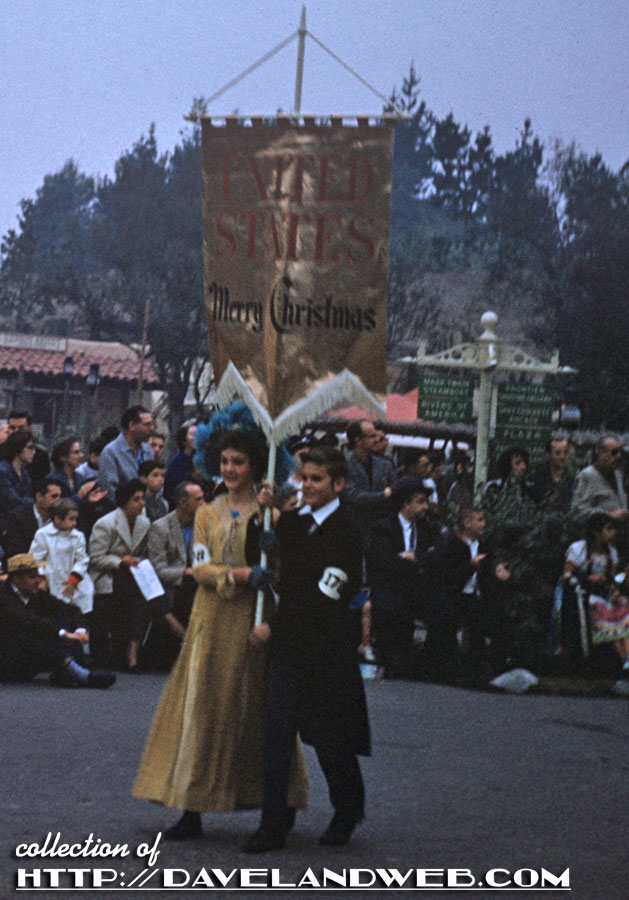 A few more from this batch show the Horseless Carriage when it used to go to the Matterhorn.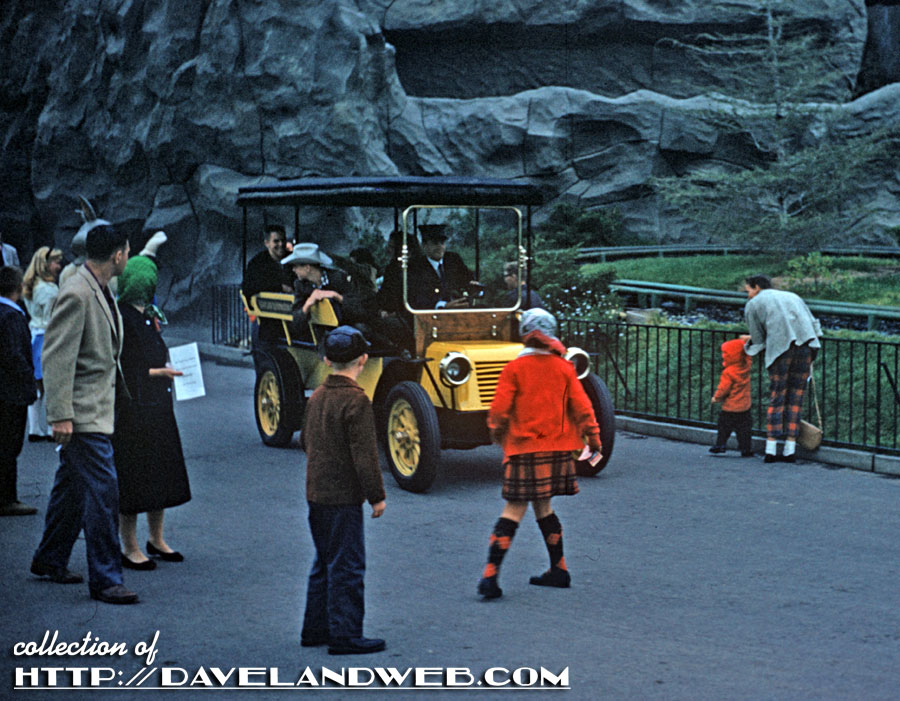 The guests in the Carriage seem fascinated by something behind them. All I saw was Alice.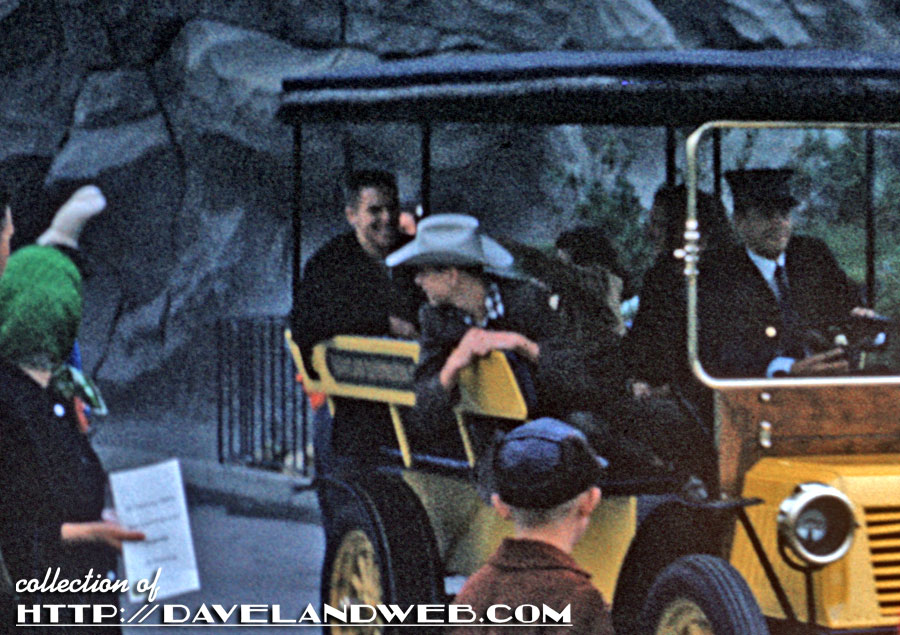 Looks like some nighttime construction in Central Plaza, or perhaps tearing down a stand for a Christmas show.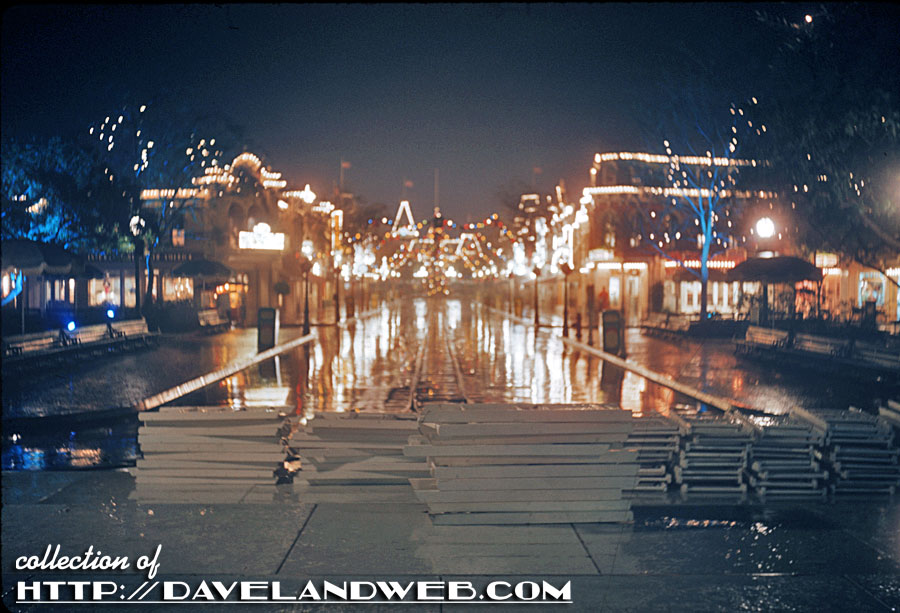 What a great nighttime view of Town Square and the Christmas tree.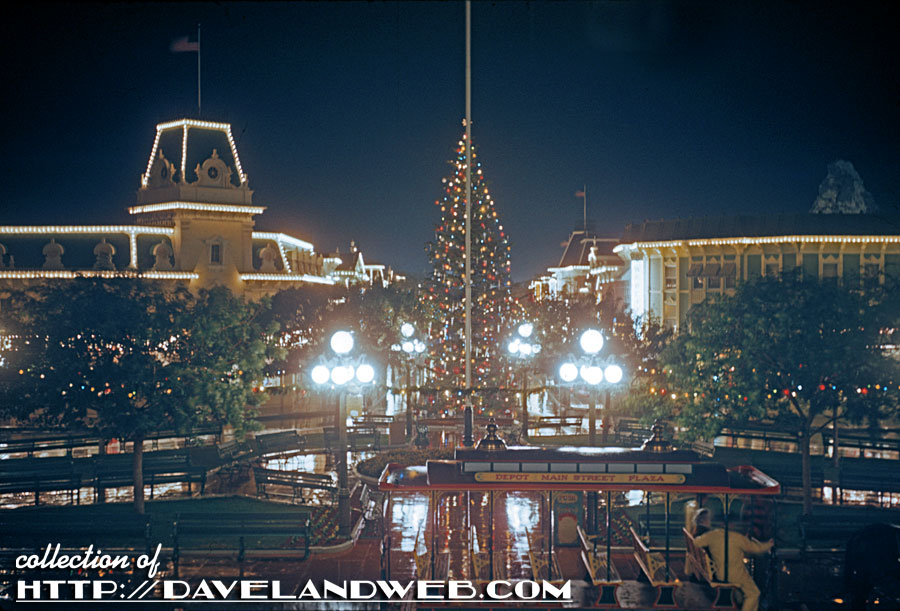 More vintage and current Disneyland Christmas photos at my
main website.