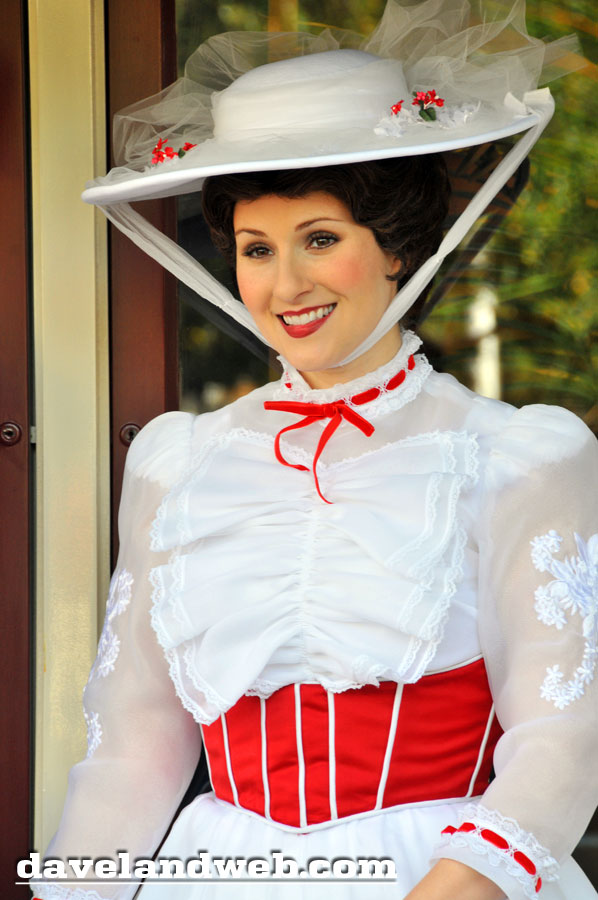 Back to my day of crazy, with a few photos of the park BEFORE it got too crazy. 88,000 people? No wonder I was feeling claustrophobic. Mary & Bert were at the Opera House, signing autographs.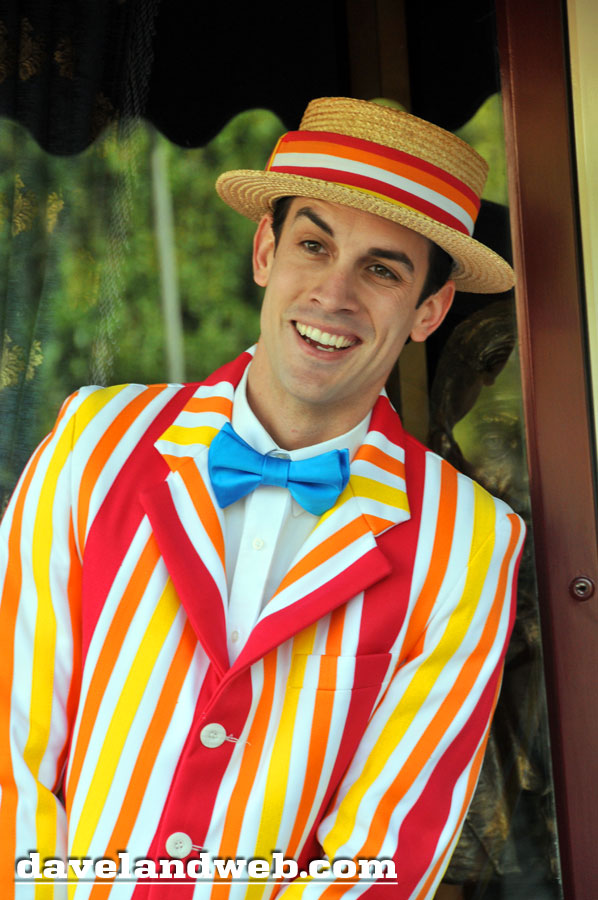 Inside the Opera House, I decided to pay my respects to Mr. Lincoln.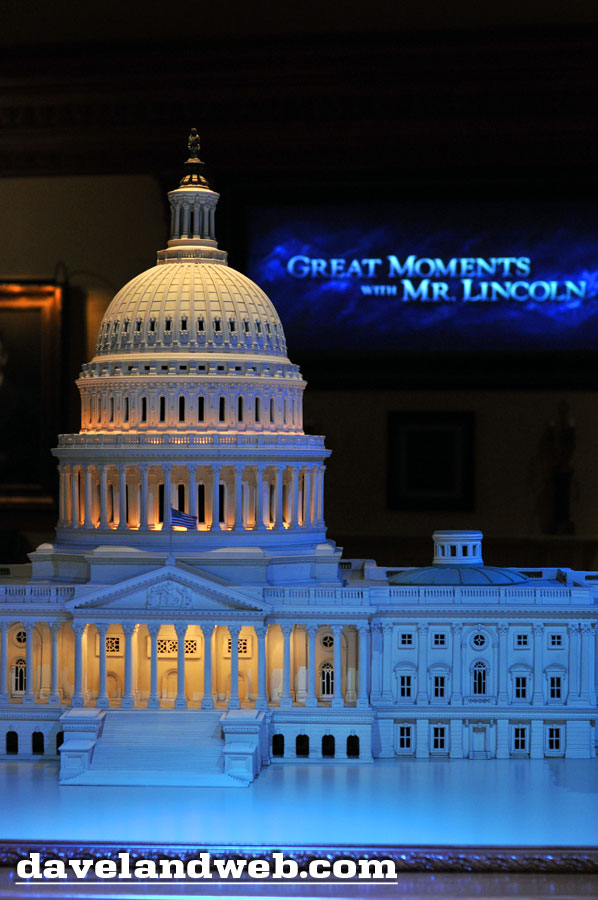 I sat through the show twice, and each time, this patriotic display received thunderous applause.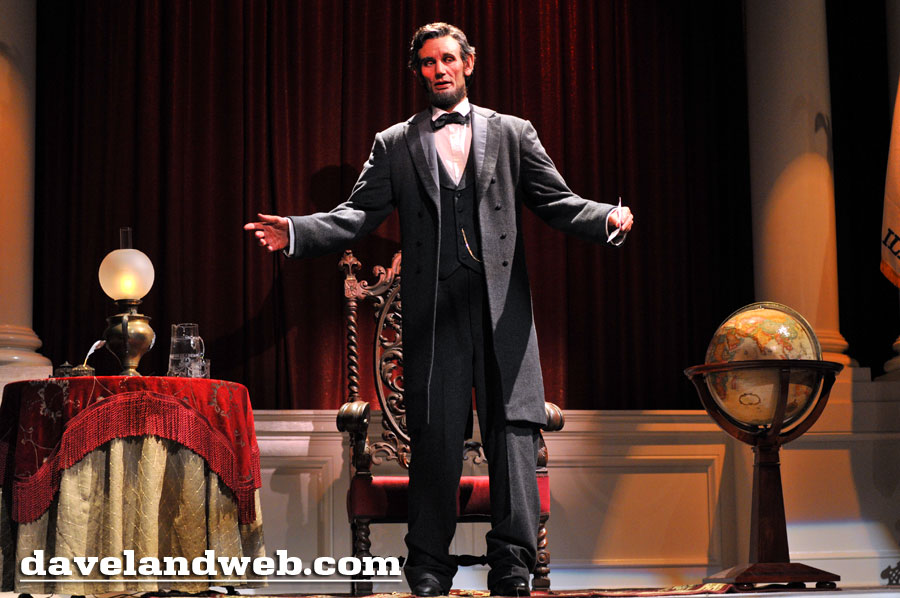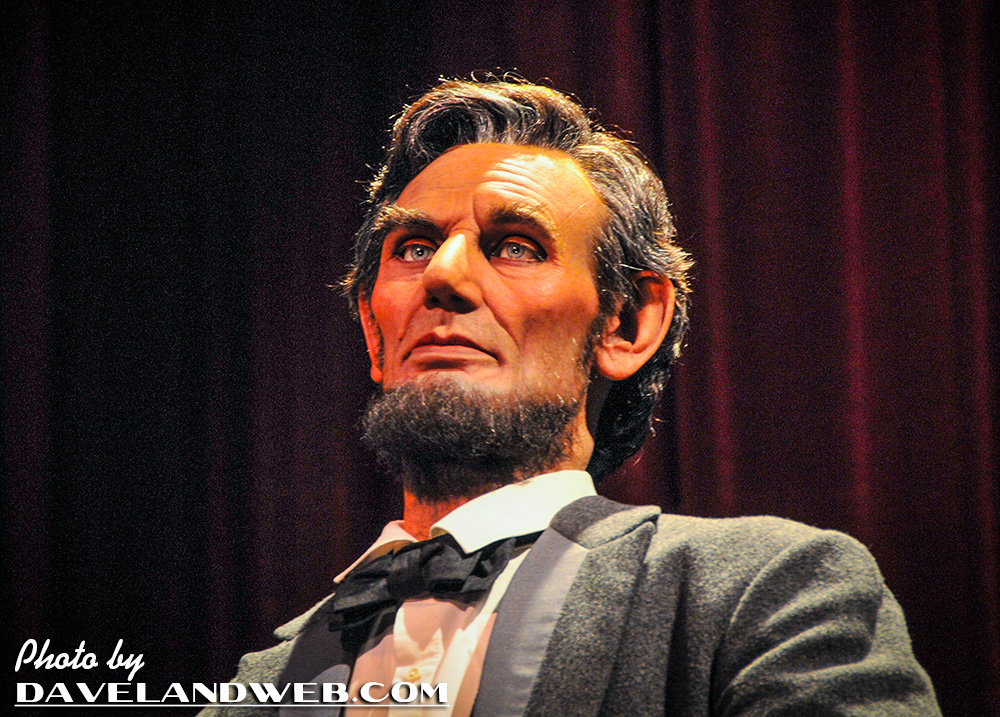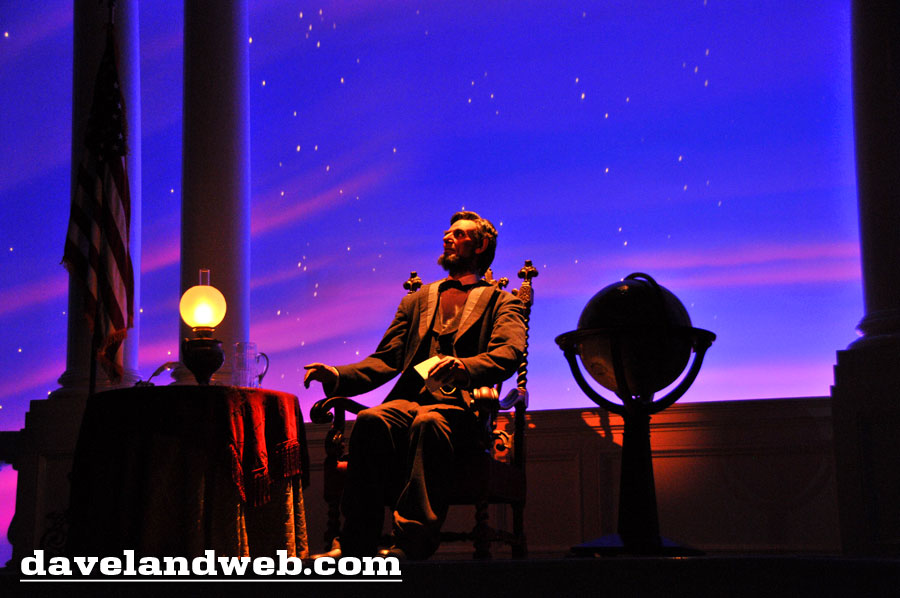 A trip on the Omnibus gave me a nice relaxing ride down Main Street and some wonderful birds-eye views of details that most guests probably overlook in their rush to get to Star Tours.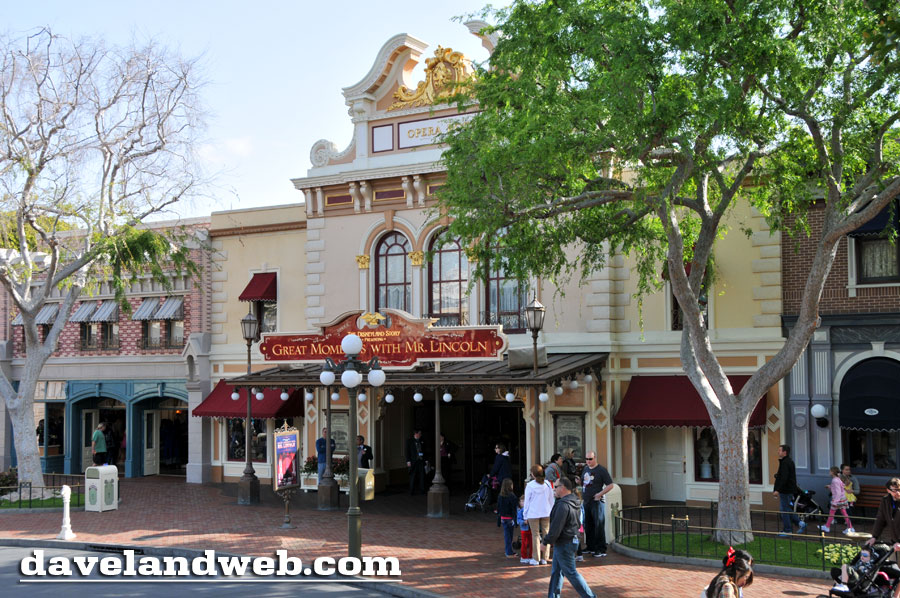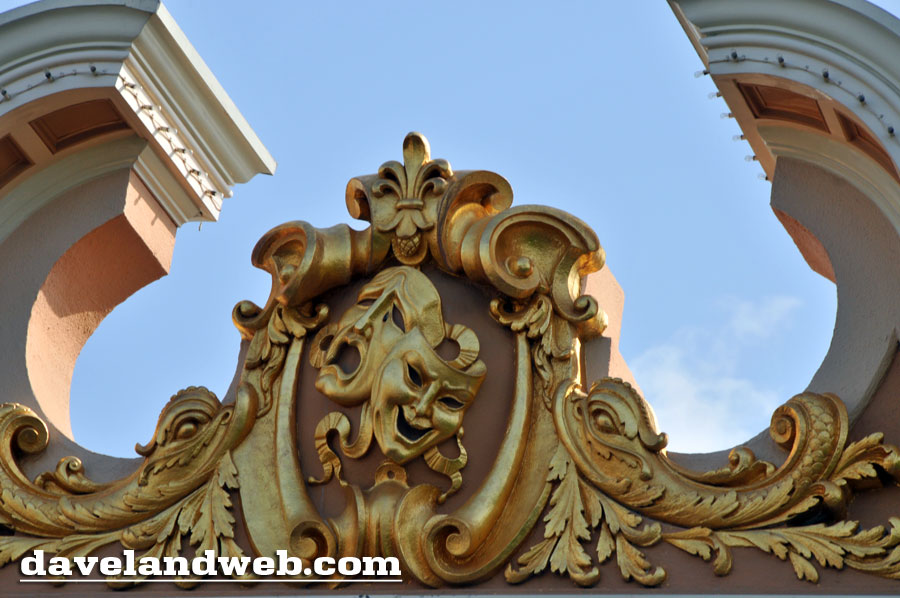 The Carnation Cafe is still in the middle of its expansion: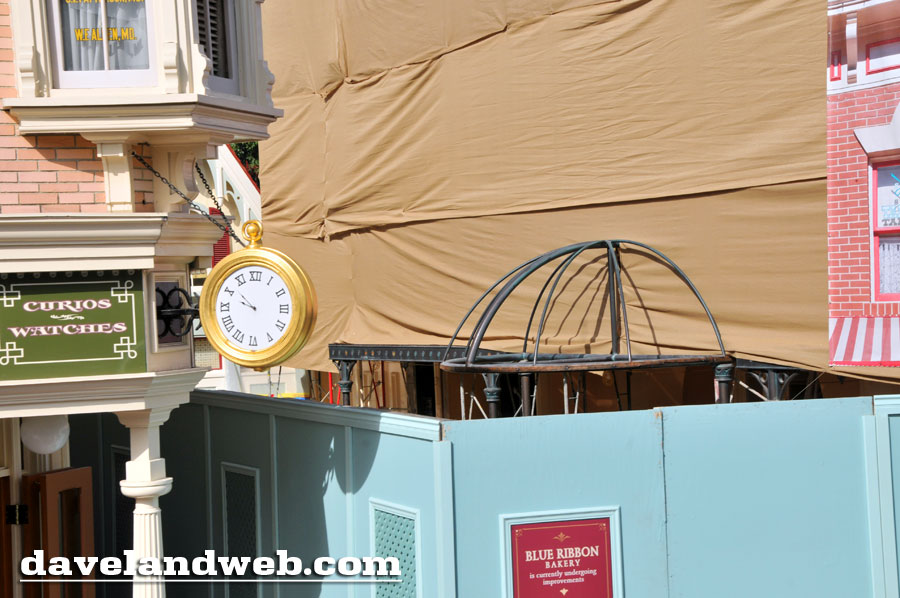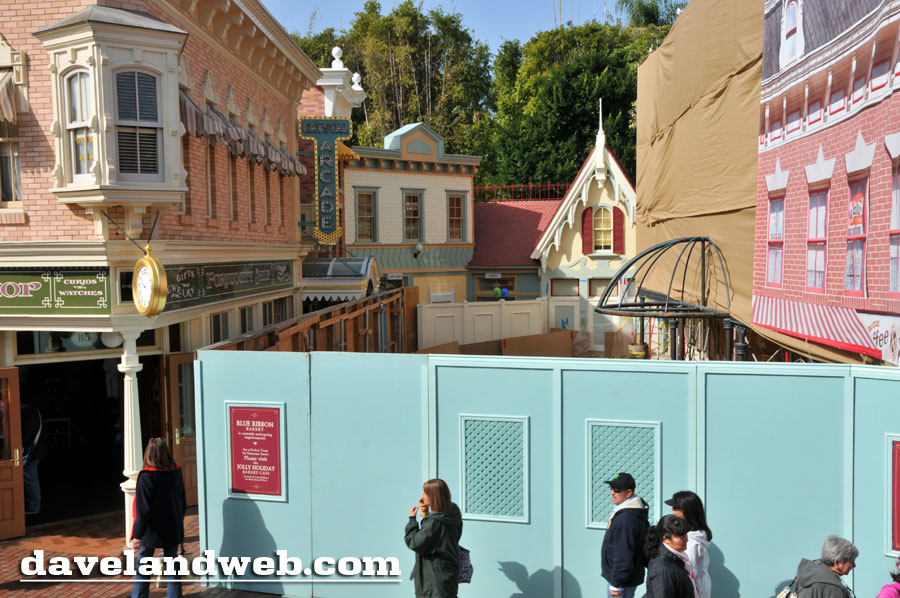 The Matterhorn is looking more like its old self...literally. Imagineers appear to be returning it to its original color palette: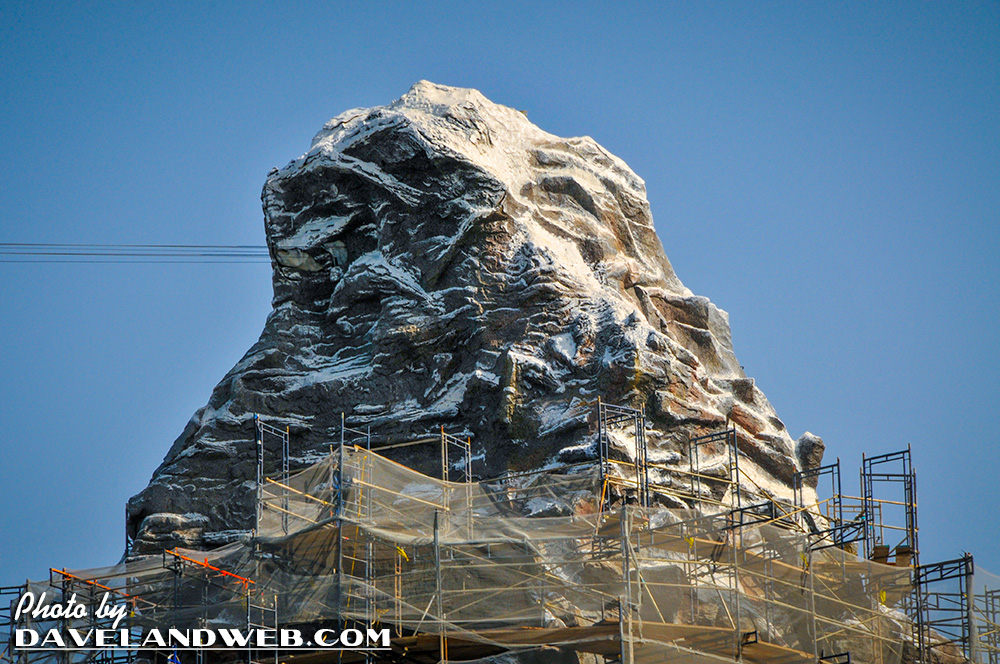 Spring was definitely in the air, and it was very evident in Central Plaza, as the fresh blooms added an extra beautiful touch of color to the Hub.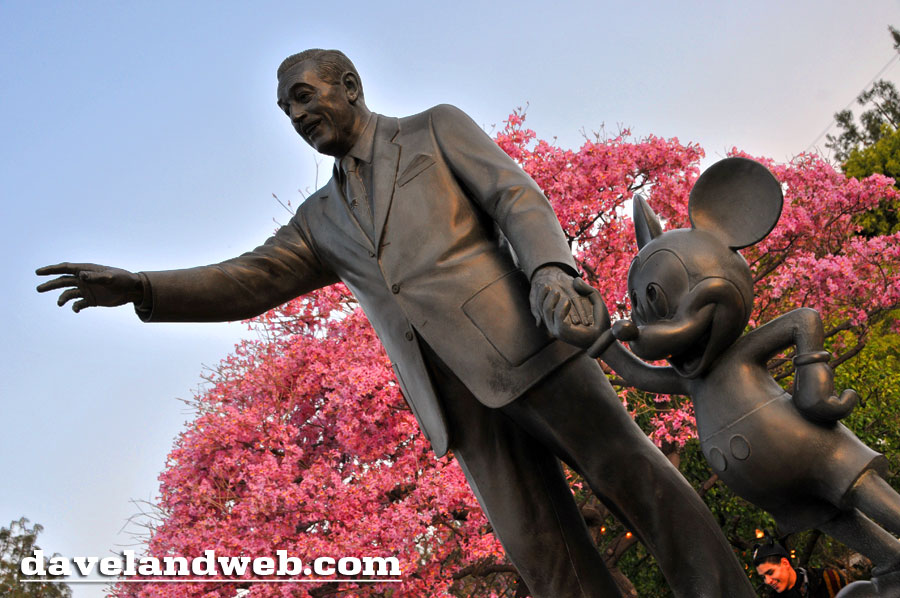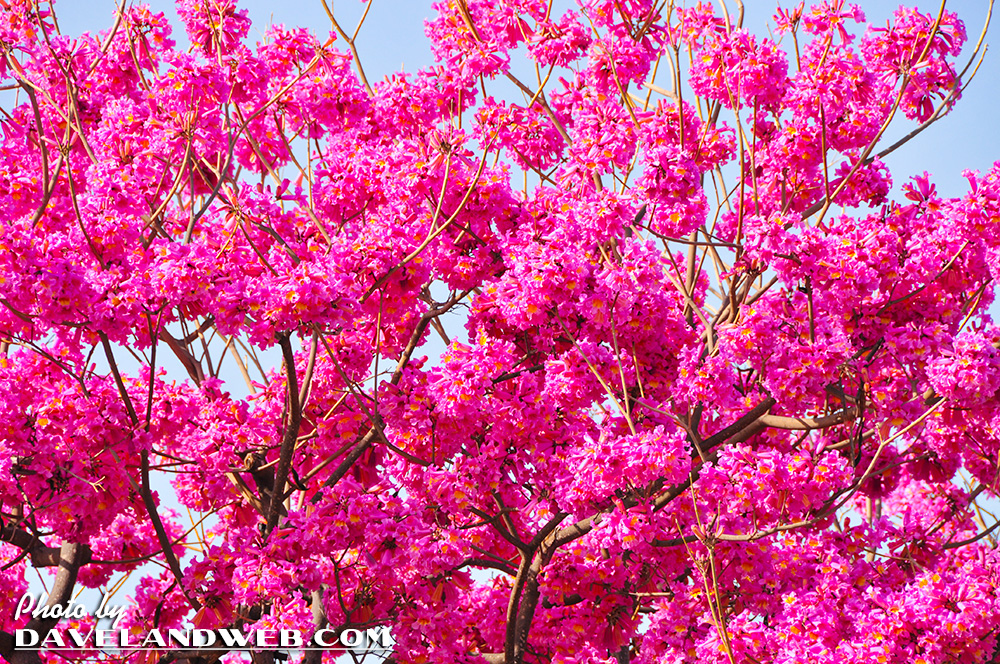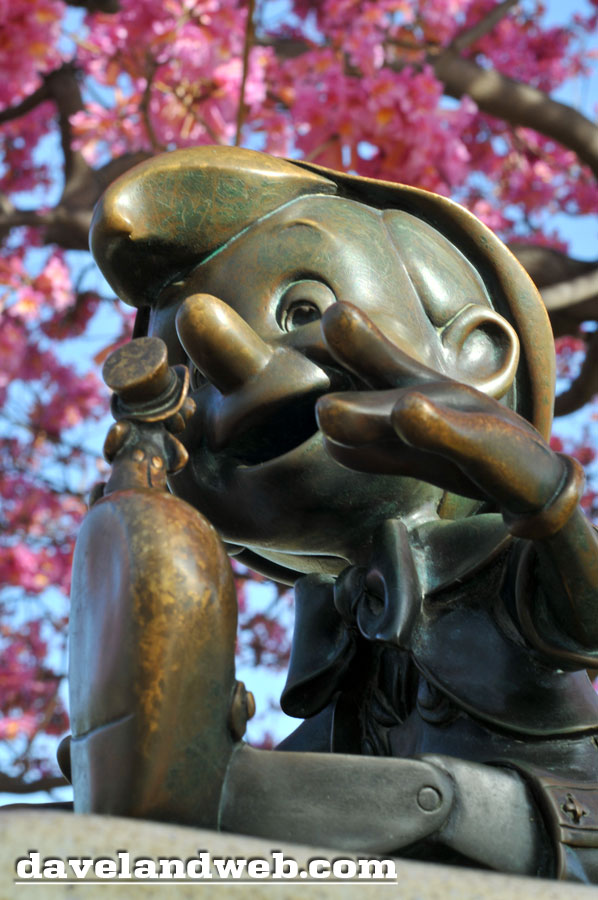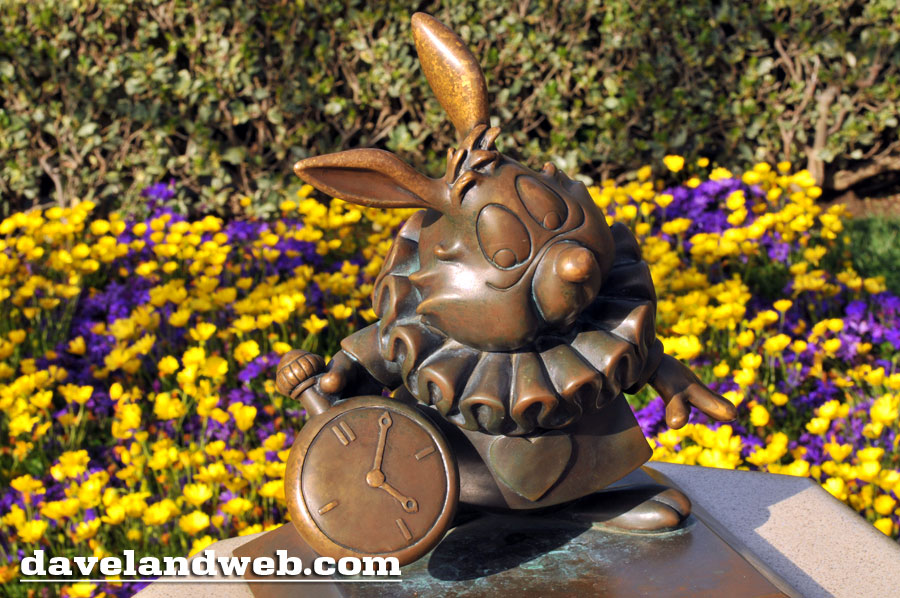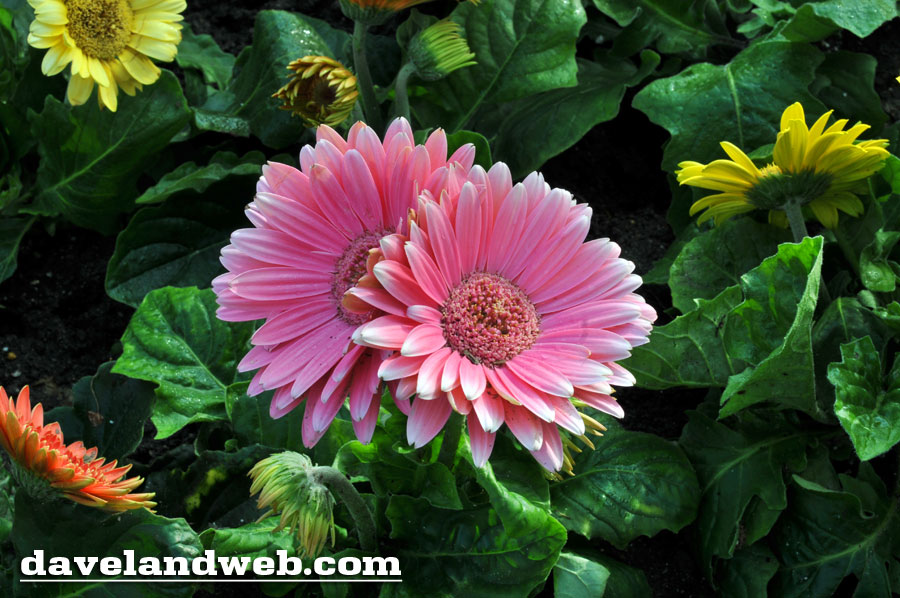 I decided to go on some of the "lesser-known" attractions to avoid the crazy throngs of people. Amazingly, even these were inundated with guests. Still, I took my time on the Sleeping Beauty Diorama, as the ignoramuses zipped by these beautiful tableaus without even noticing the details that had been lavished on them. Sadly, it had been almost a year since I had seen them. Much too long for this classic attraction inside of the Castle.
This is how certain guests at Disneyland looked around 3a.m.: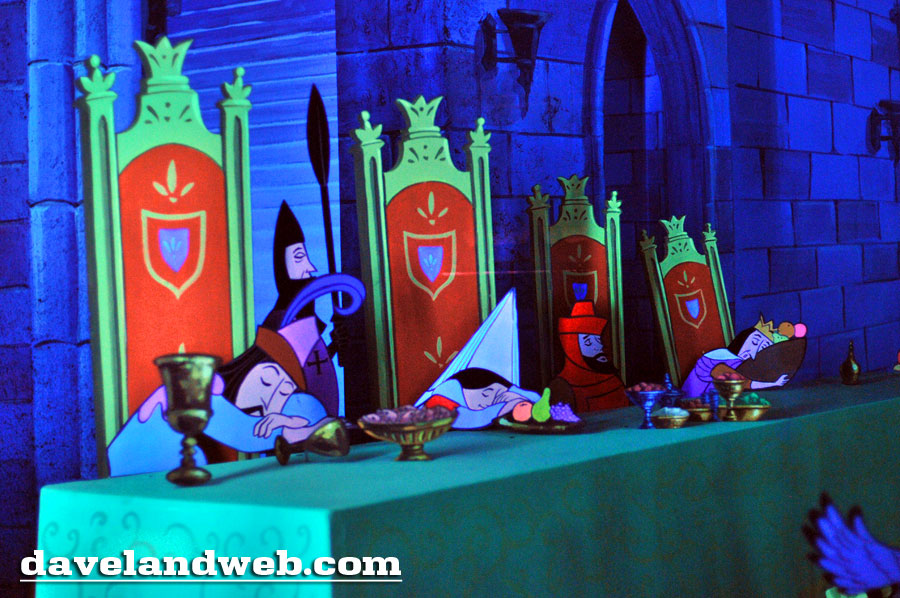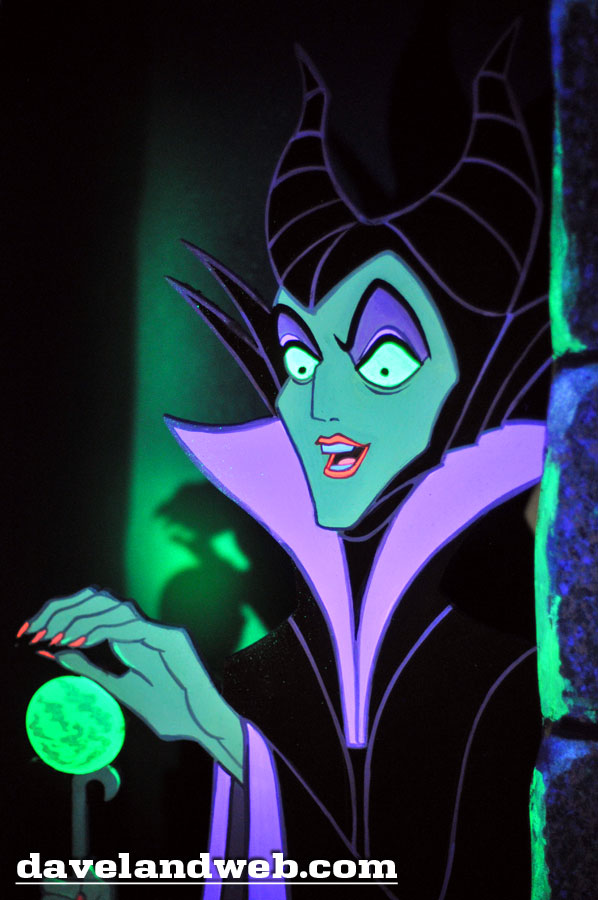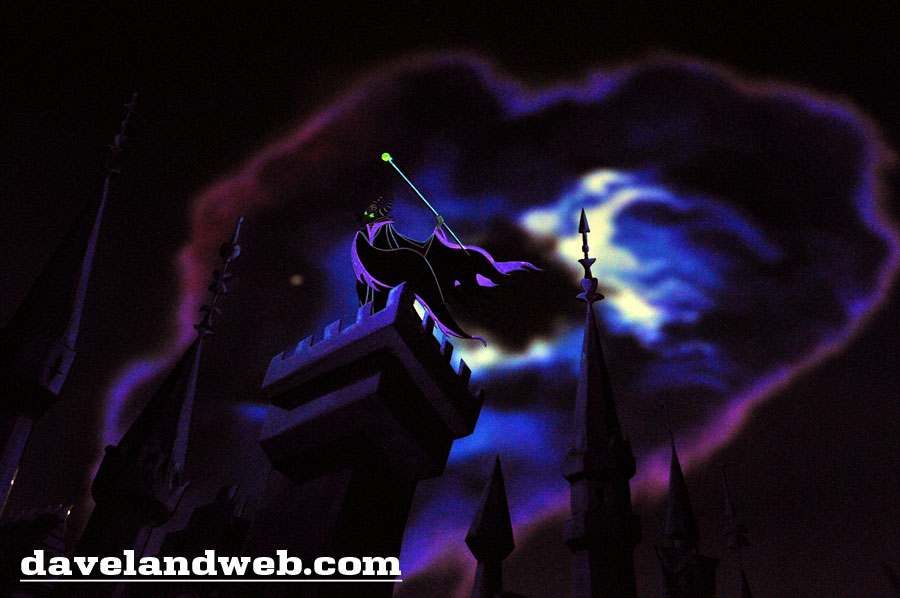 For those that wonder, Aurora kisses with her eyes open.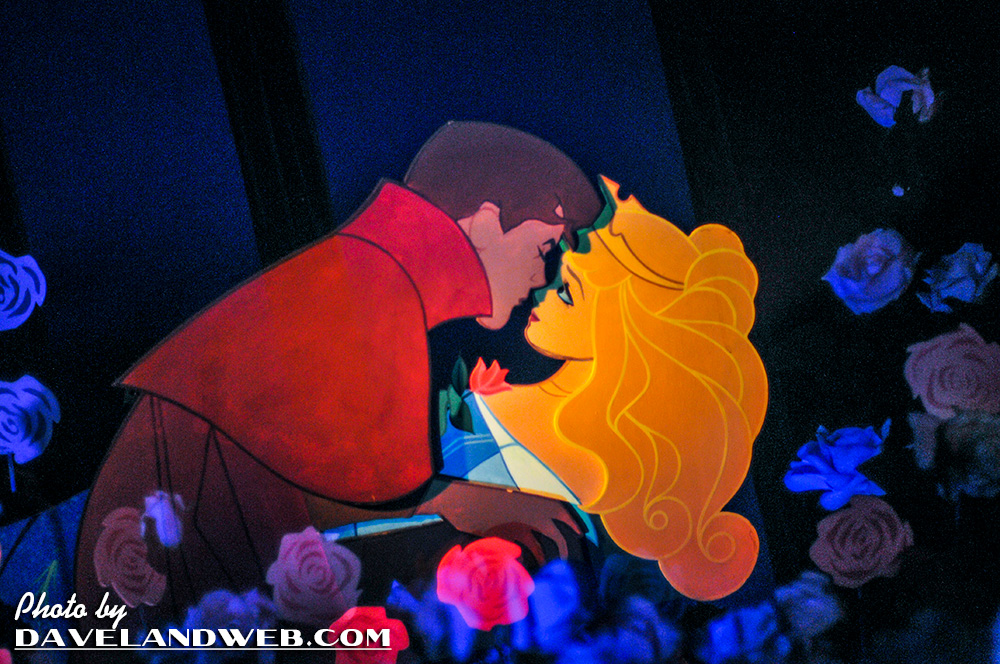 Don't let these photos fool you...the lack of people is only an early morning illusion. They were all in line for Peter Pan.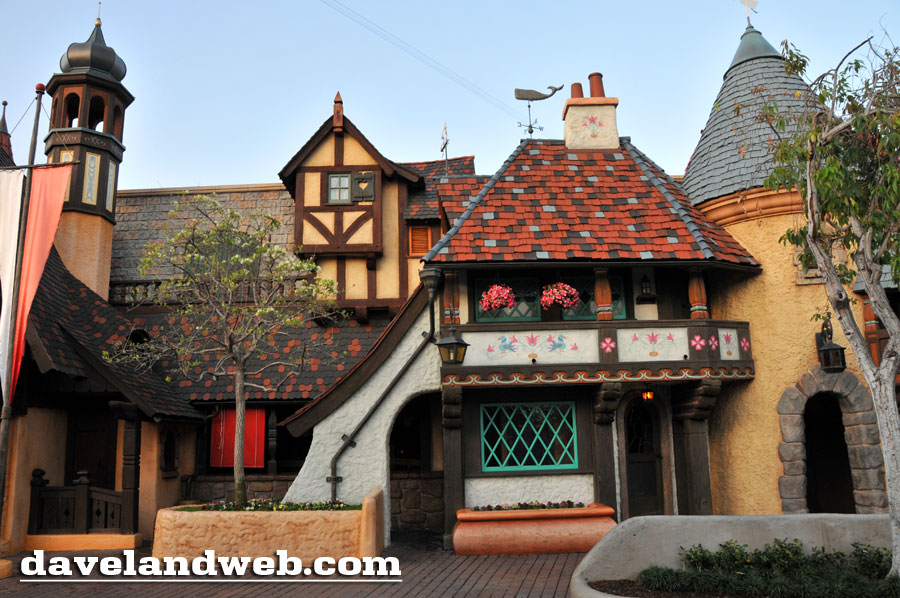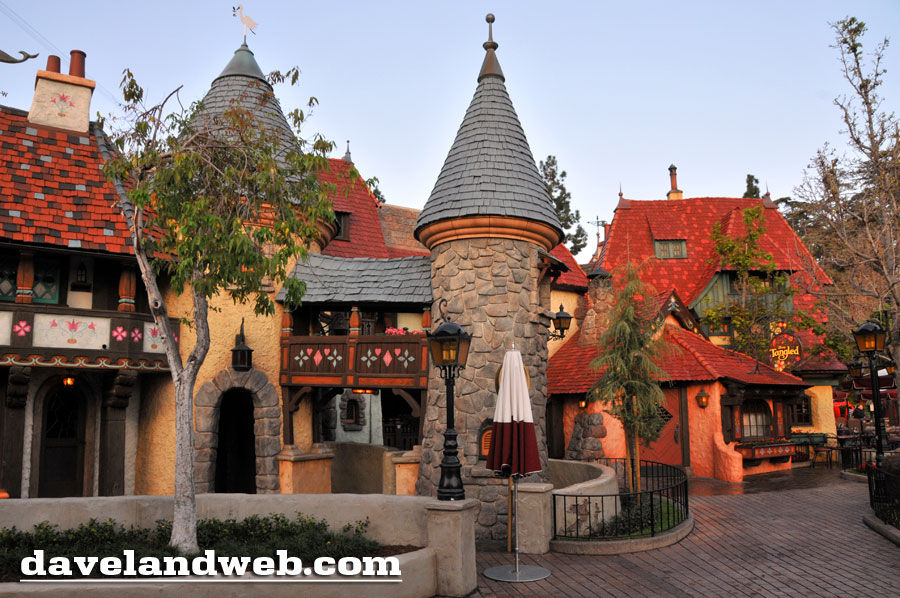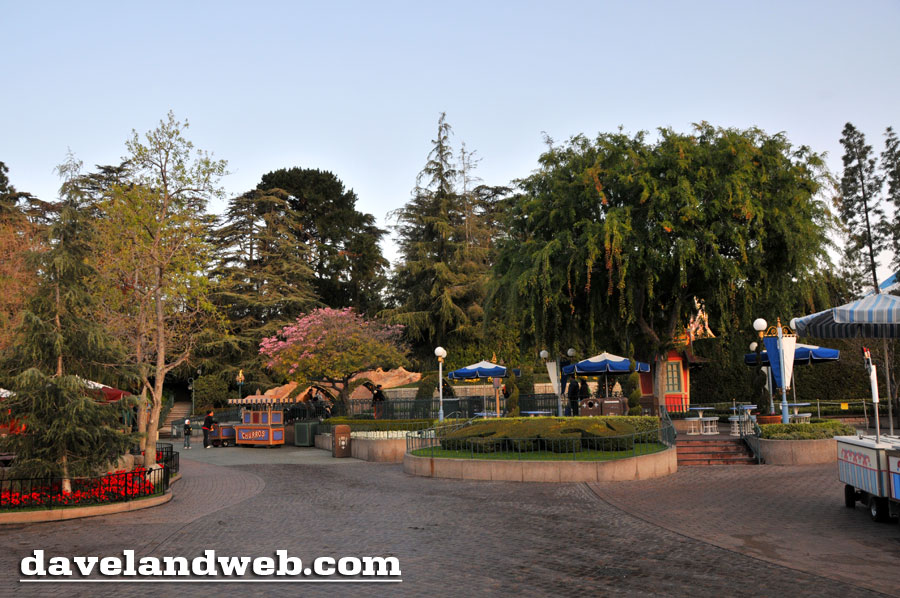 The Carrousel looked inviting, so I took a rare spin on it.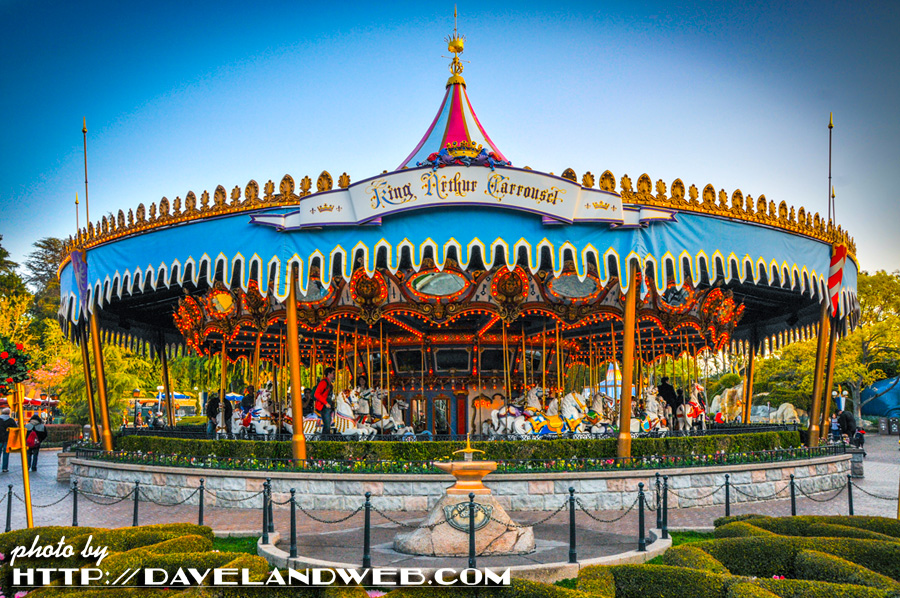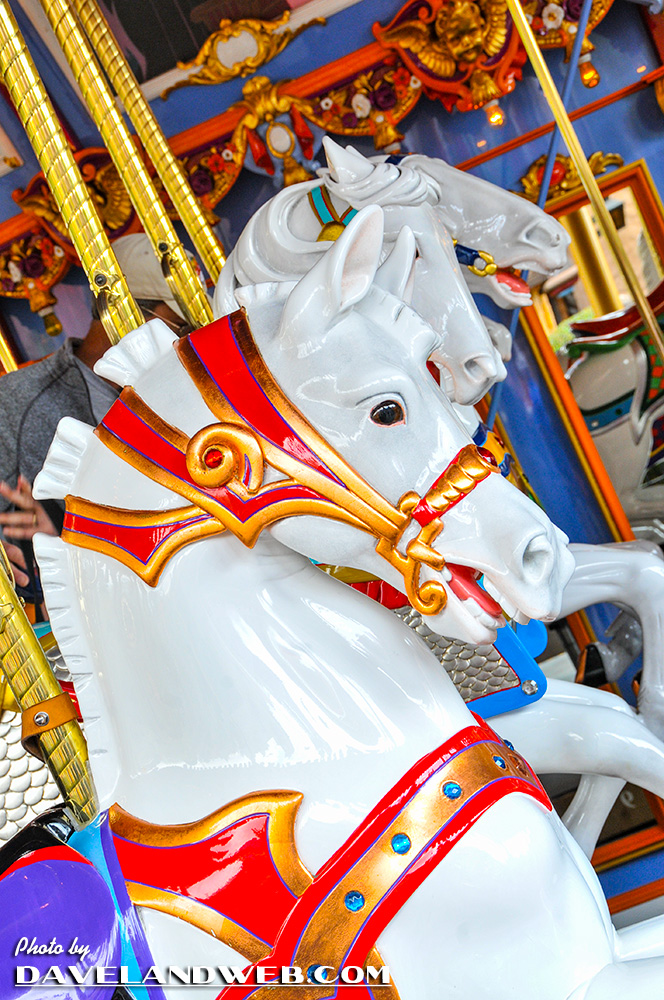 Again...loving the details. In order to avoid the crowds, I found myself trying to focus on this type of thing. In a sea of 88,000, you've got to do what it takes to make it 3:30 a.m.!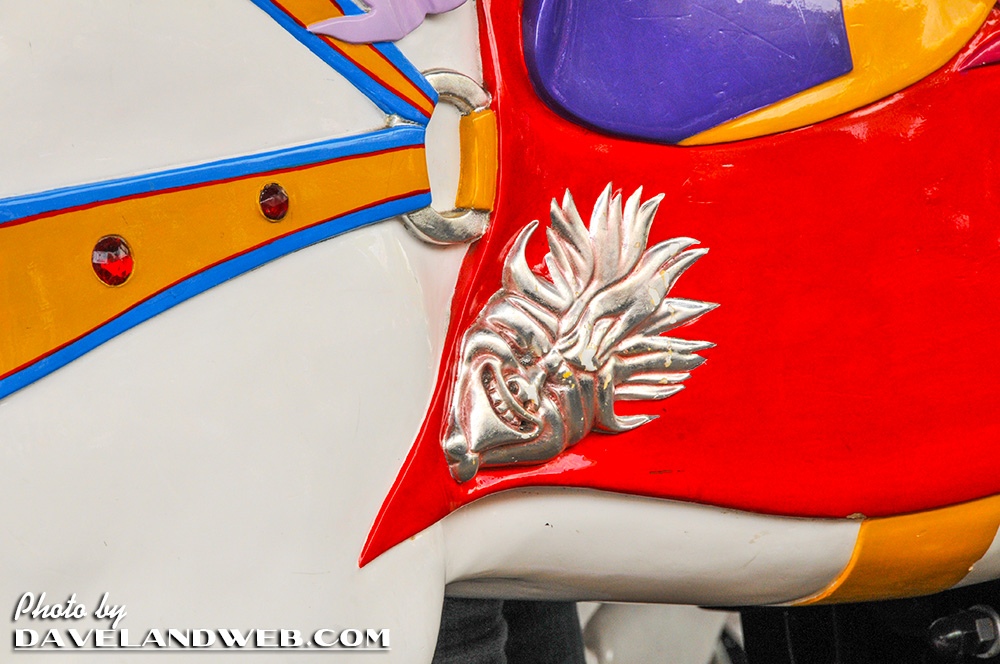 A ride on Casey Junior gave me this great view of the Matterhorn under construction: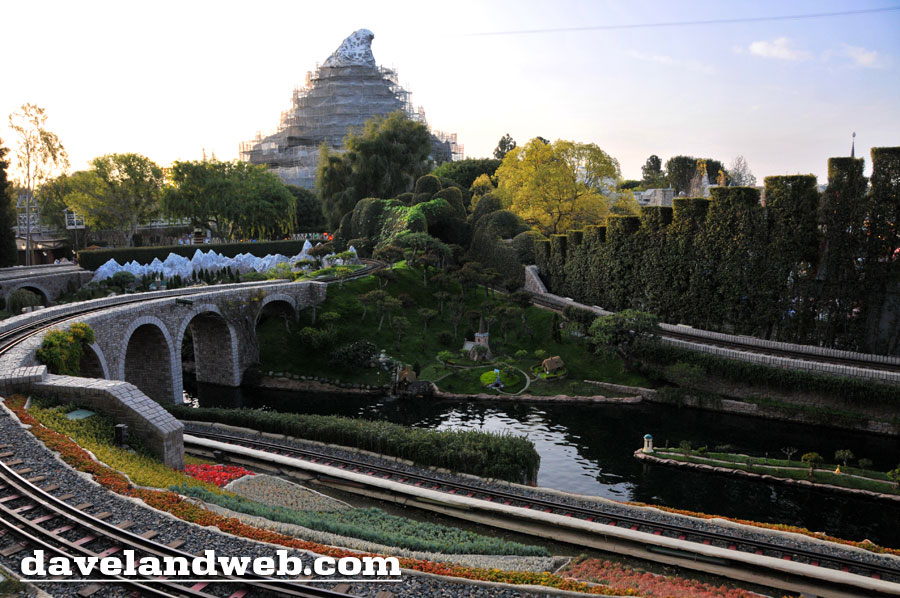 Wandering over to Big Thunder Ranch, I found more signs of Spring: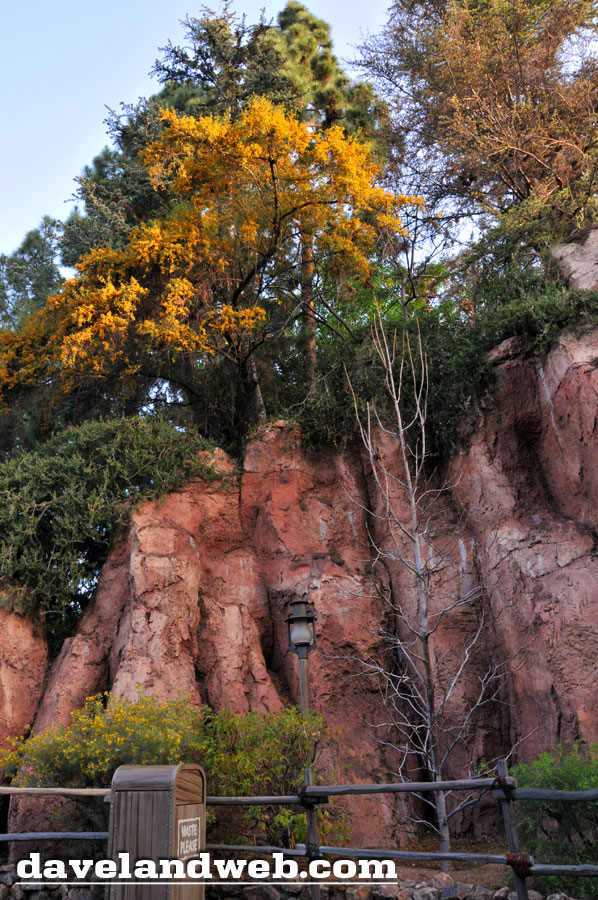 And vintage vehicles from Main Street: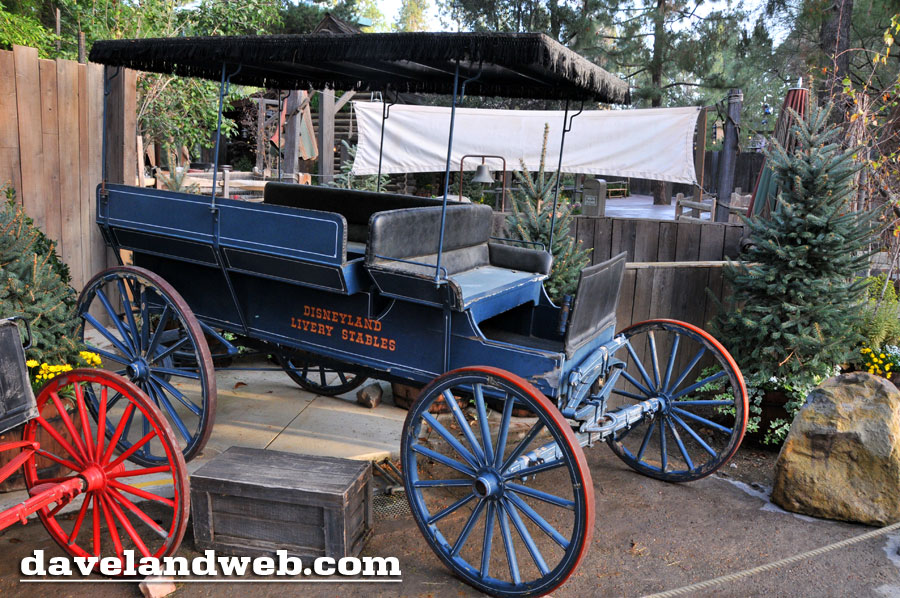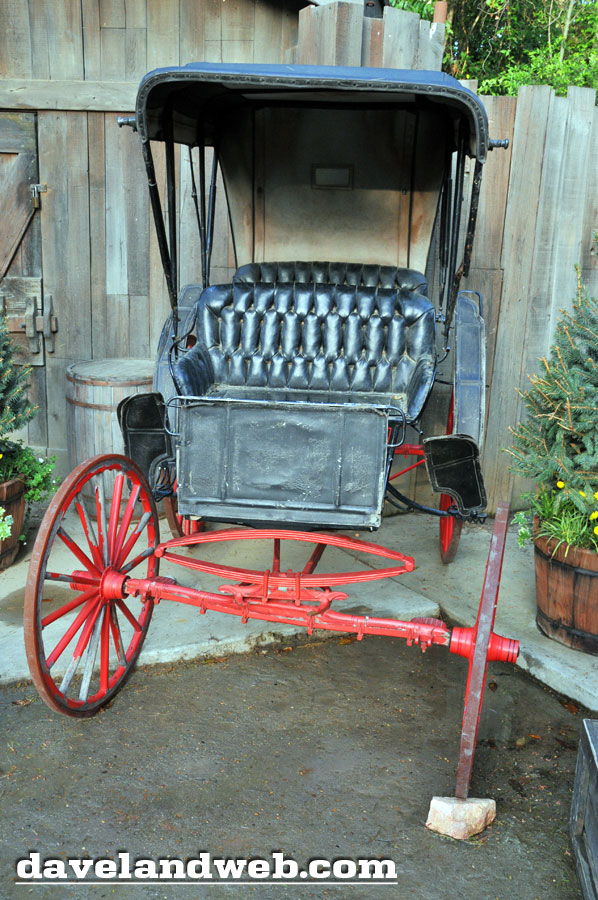 The Columbia awaits: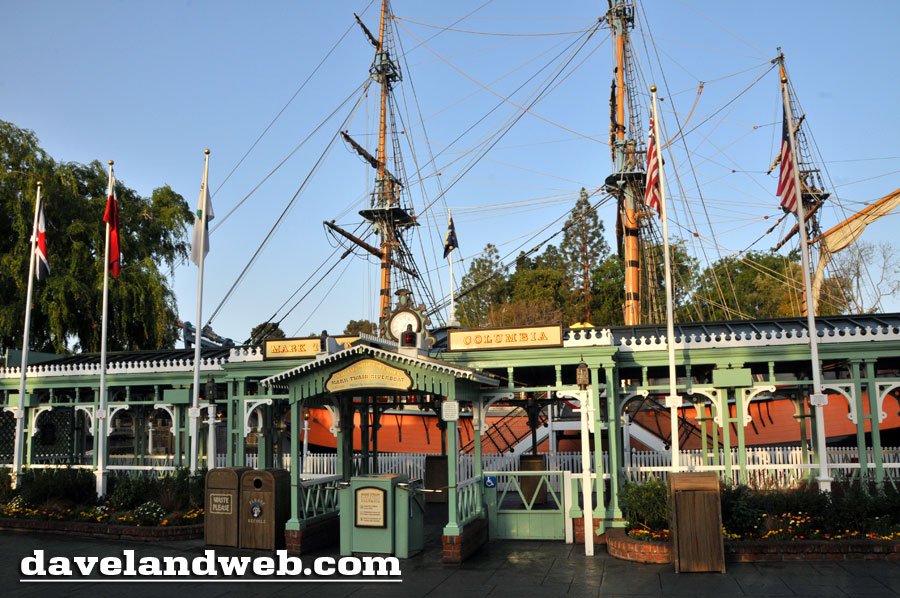 The quiet in Critter Country was no surprise: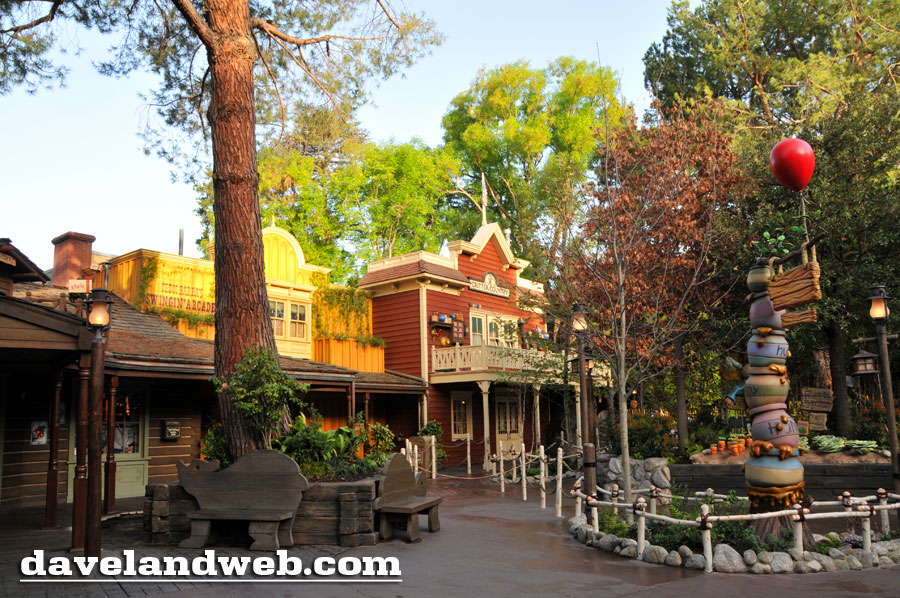 Don't let this early morning shot fool you; by 1 a.m., even the Railroad had lines that went for blocks.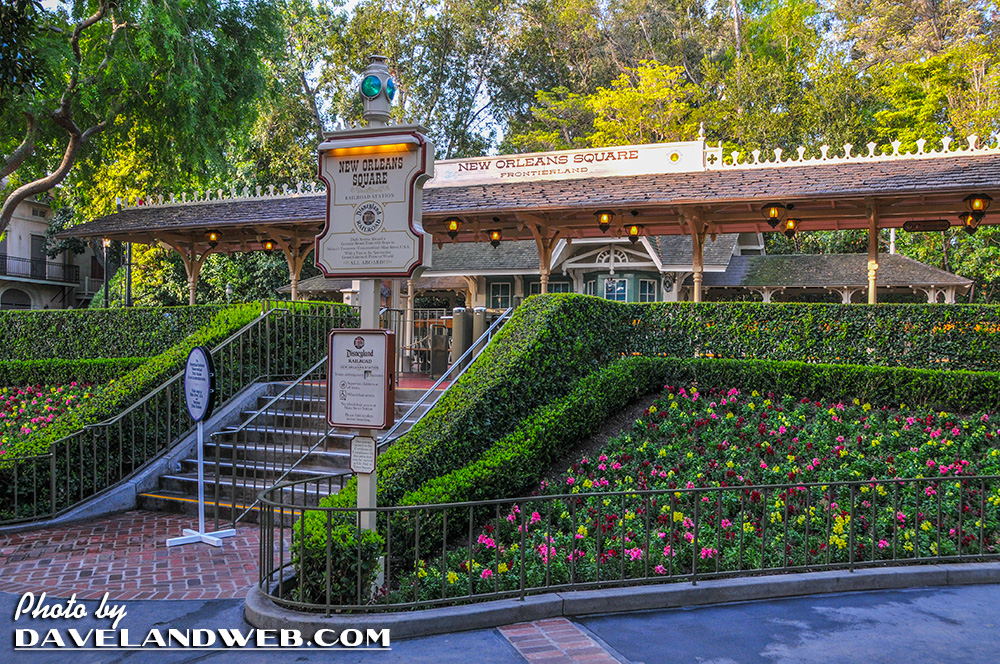 Frustrated with lines, I decided to see what was going on in Toon Town, where I found myself discovering details I'd never noticed before.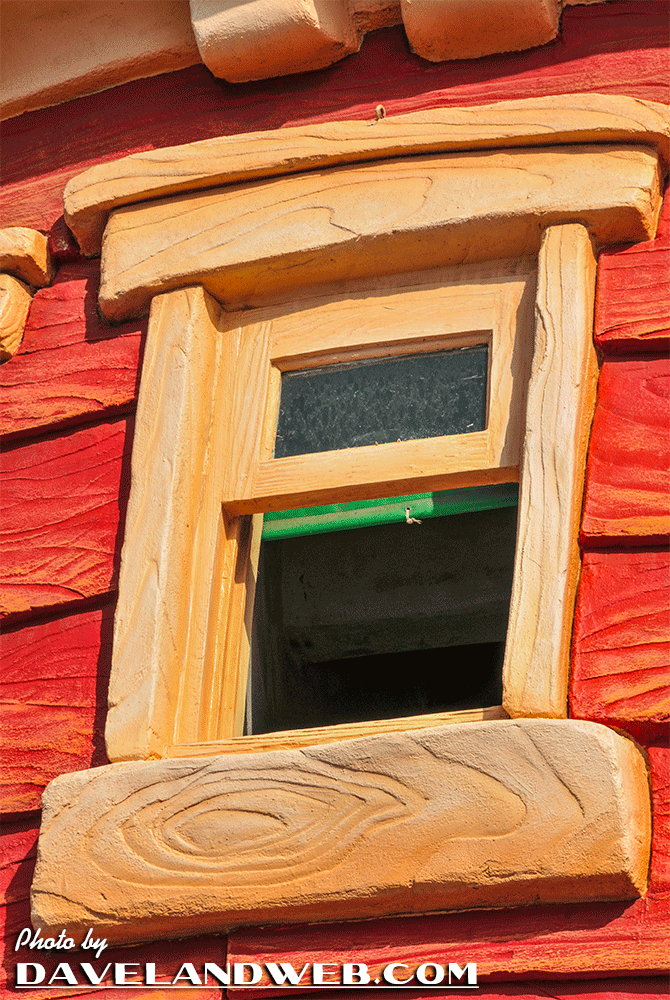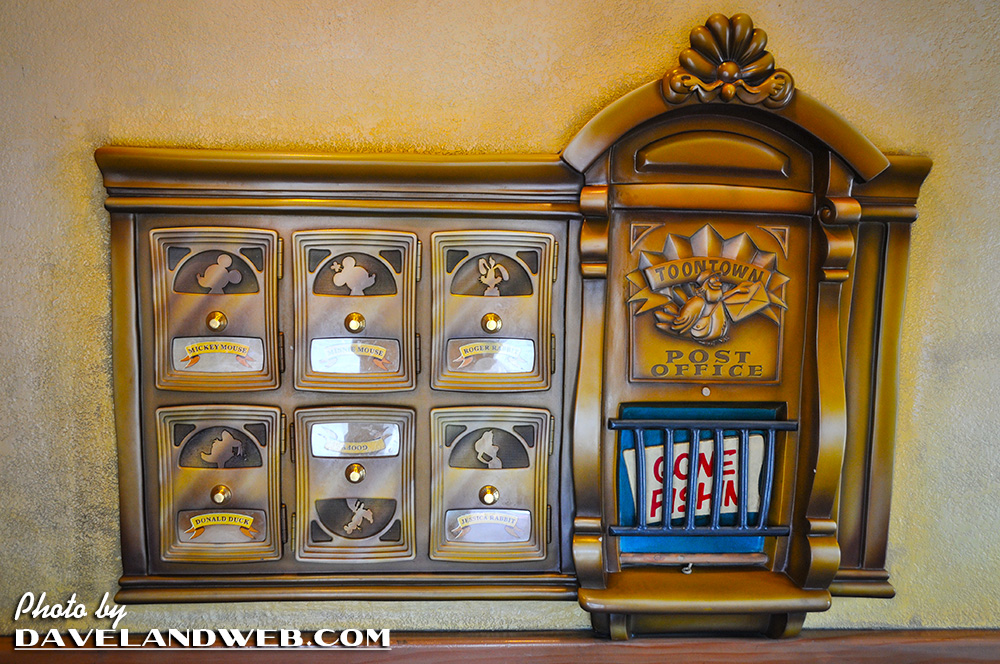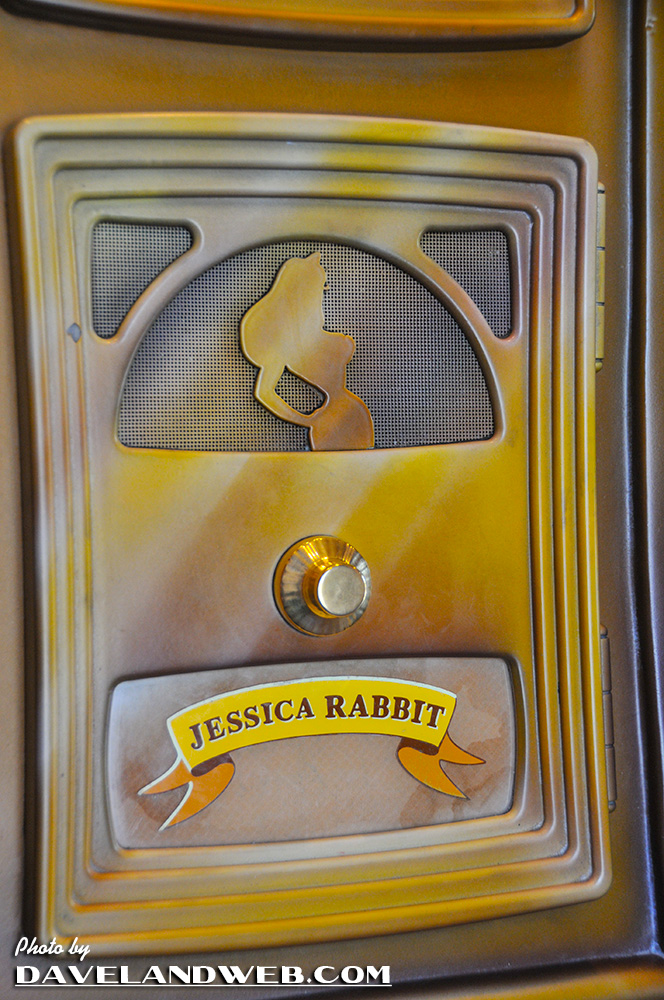 No, this photo isn't upside down.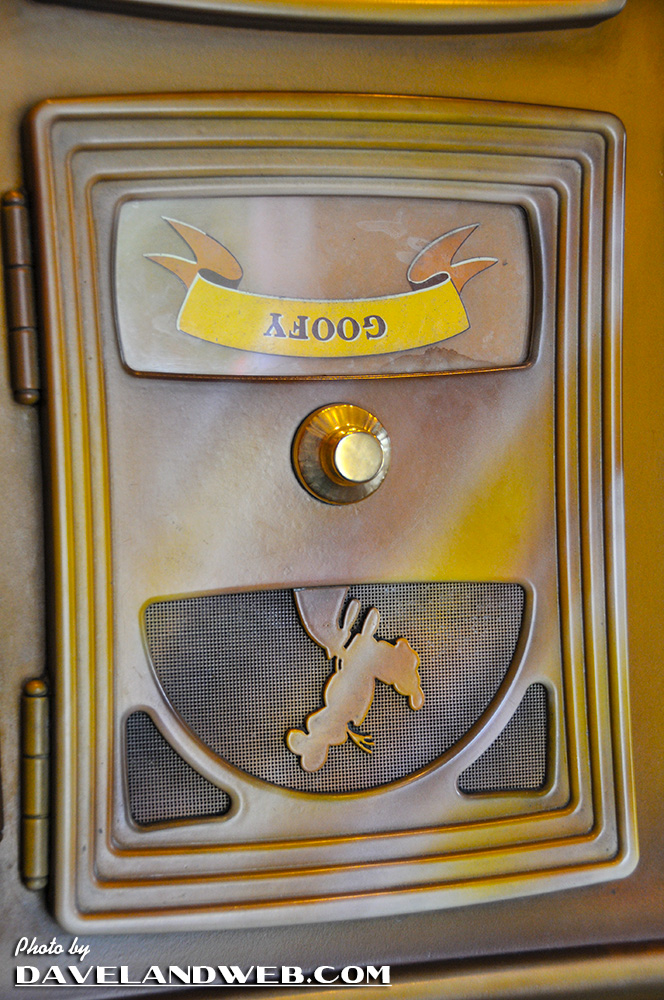 The Official Seal...oh what a bad pun, but I love it.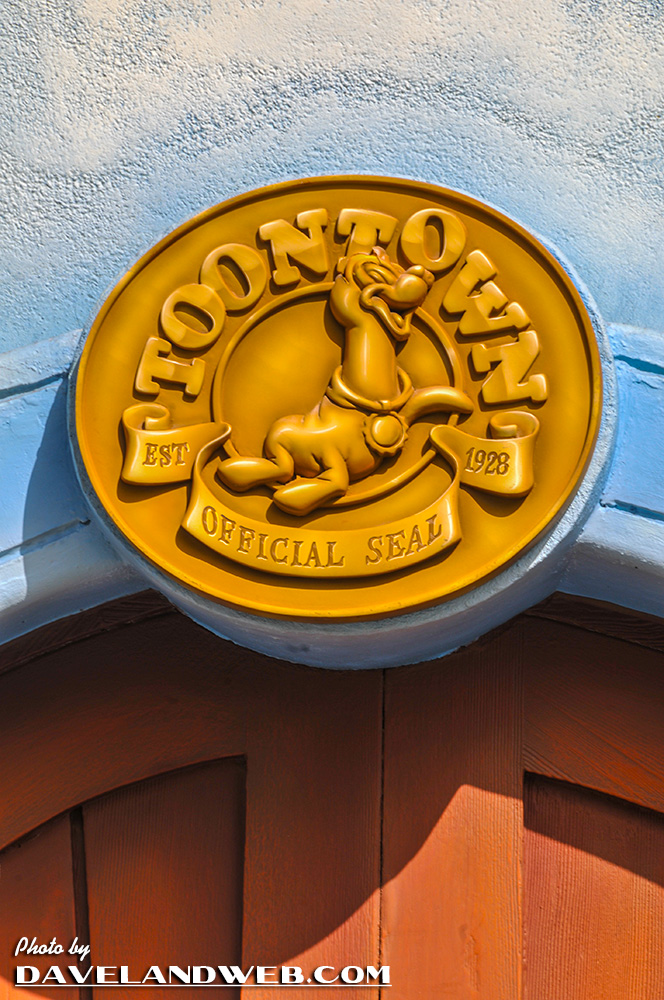 I even got to ride Roger Rabbit; mercifully, the throngs hadn't all made their way to Toon Town yet.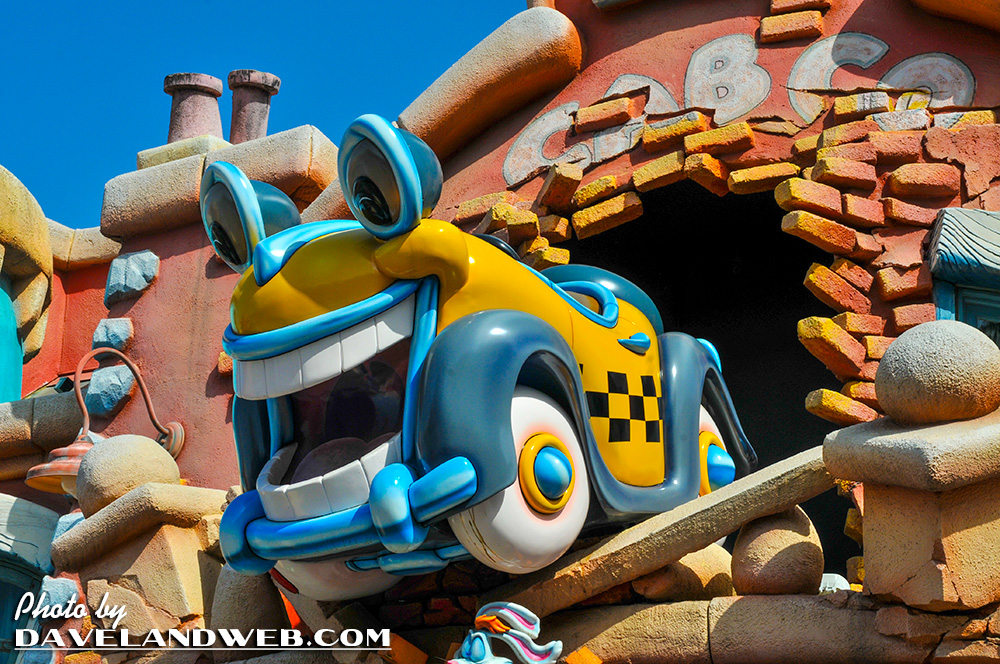 This has got to be one of my very favorite line queues; almost as good as the attraction itself: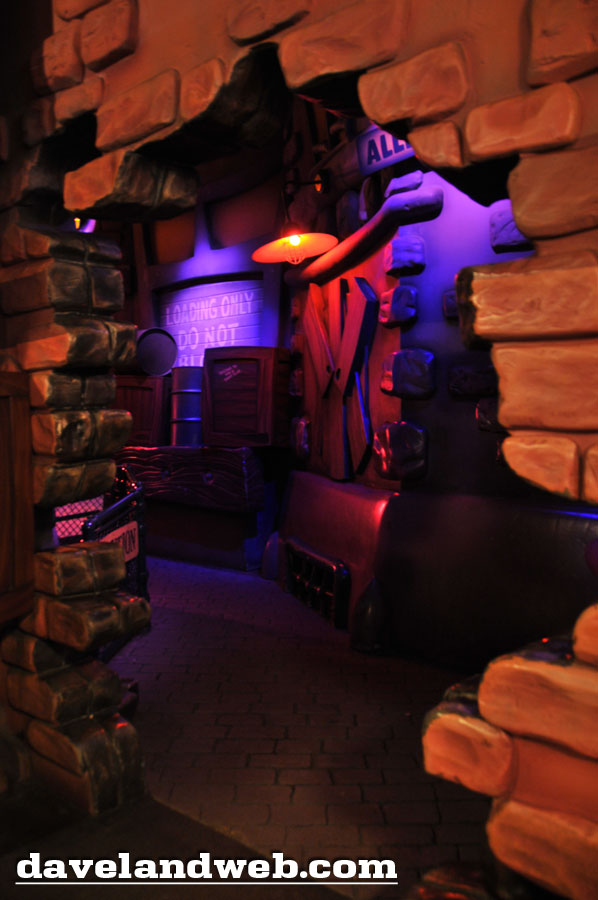 I feel like a kindred spirit of Roger's; our driving styles are very similar.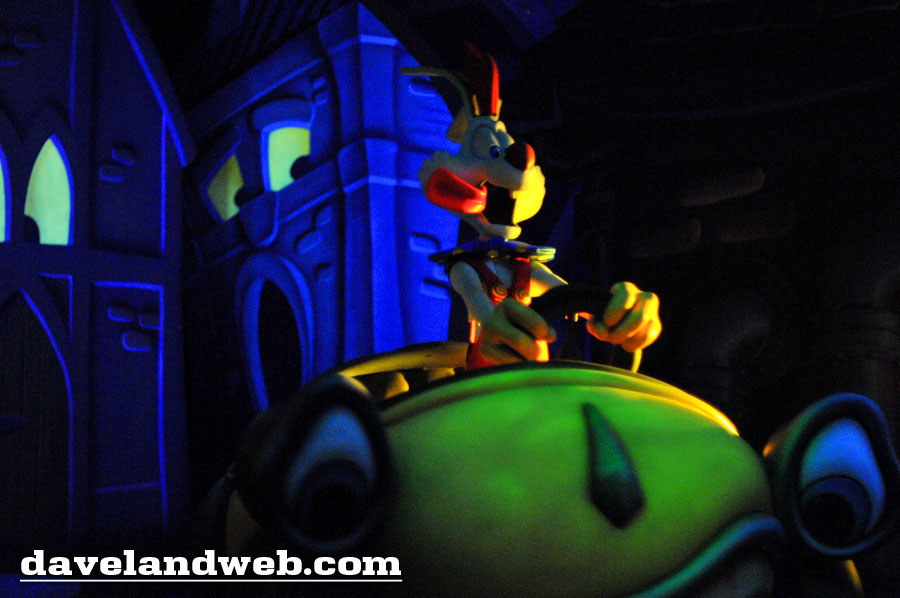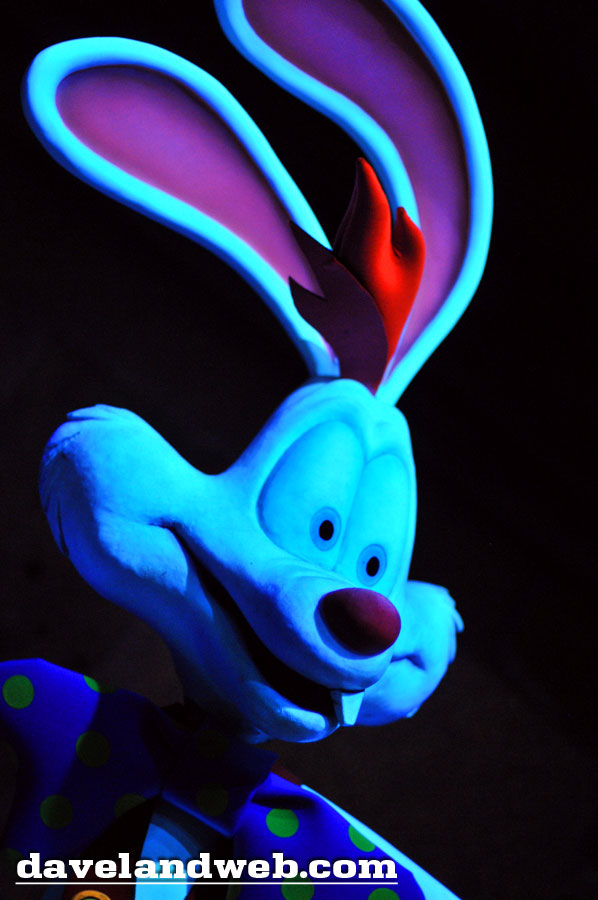 Heading back to New Orleans Square for lunch, I noticed the signage in front of the Matterhorn construction site. THIS is fantastic; what a great way to honor the Park's history AND whet the appetite of guests.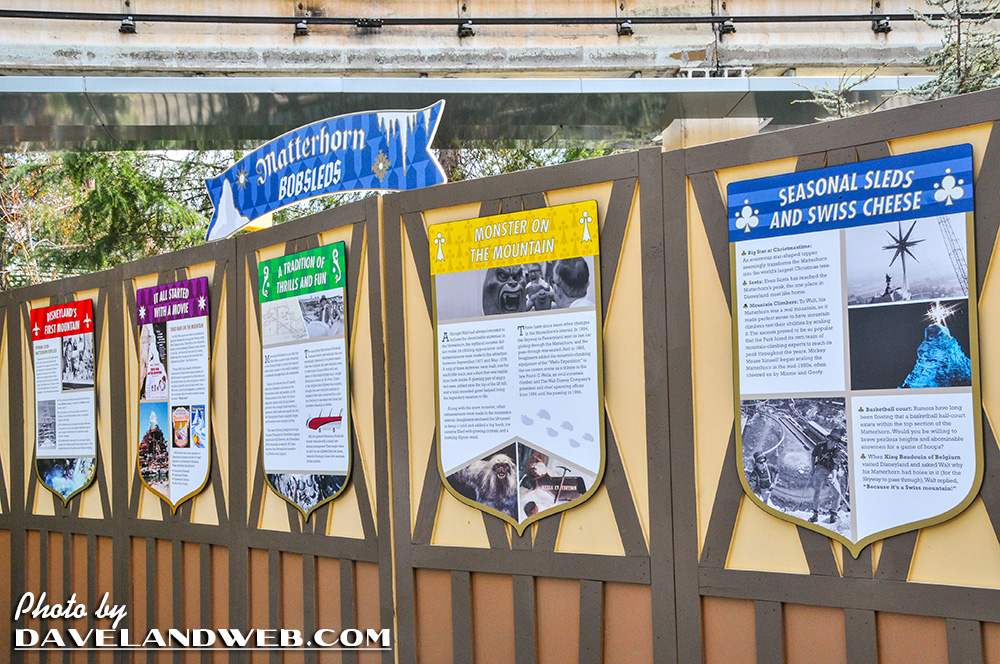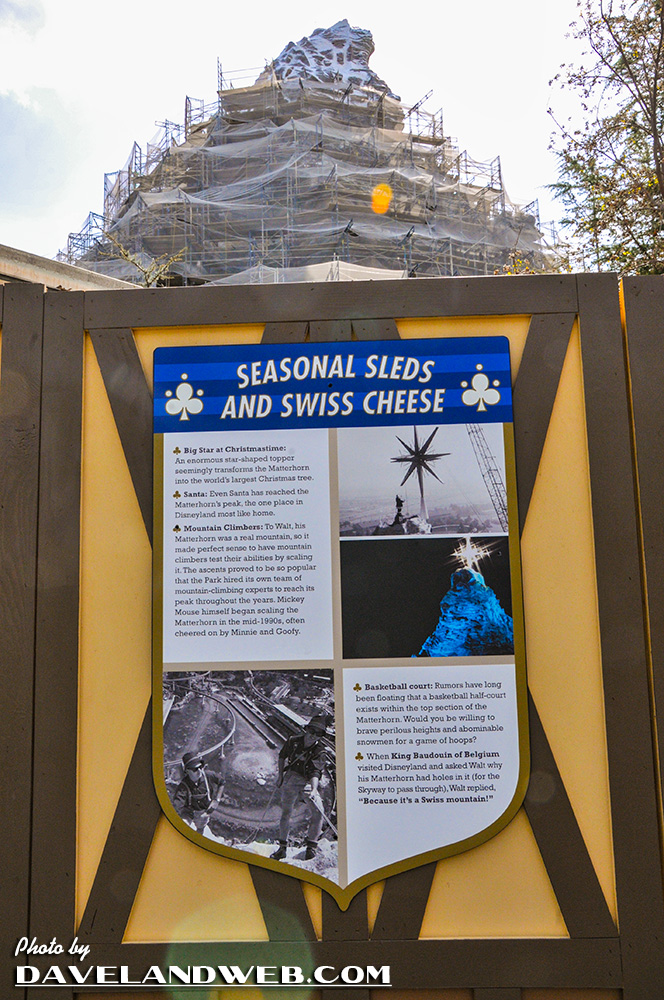 Urp.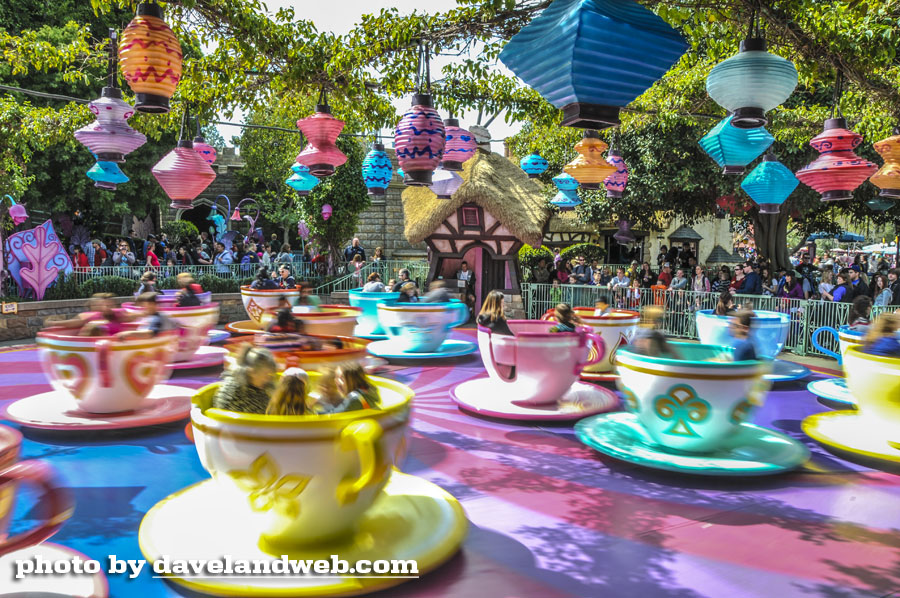 NOW I'm ready for lunch. See you on Monday with more from my trip.
See more vintage & current Disneyland photos on my Disneyland photo website.