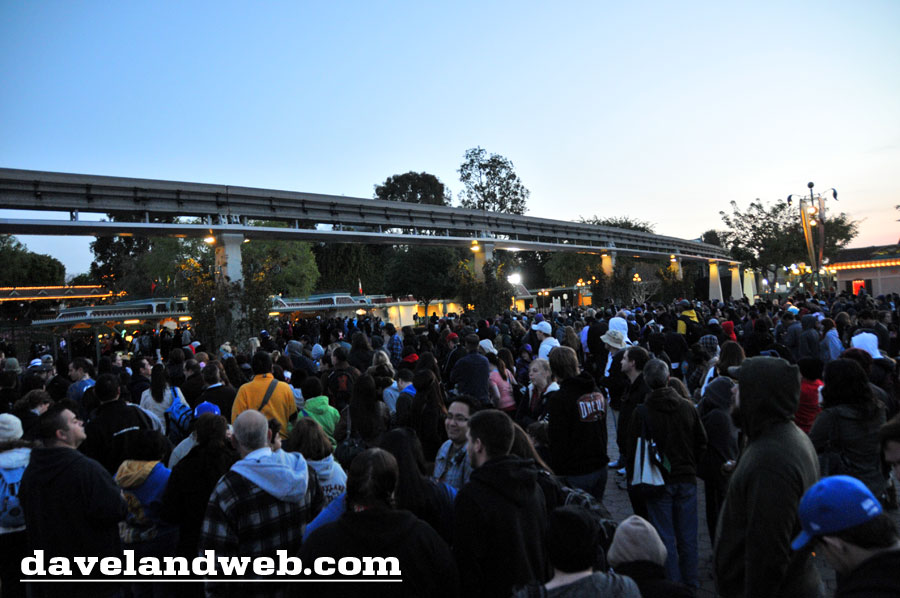 Interupting the TPE series is multi-part Trip Report of the absolutely INSANE 24-Hour Leap Year Celebration at Disneyland called "One More Day." Yes...one more day of sleep is what I'd love to have right now.
For the first "lucky" 2,000 guests that camped out in the tram area (yes...as in sleeping outside), they received special commemorative Mouse Ears and were allowed to enter the park at 6am sharp. The rest of us saps who decided to get a good night's sleep in our hotel rooms were held hostage outside the baggage check and allowed to enter the esplanade at 6am. The night before, as I was leaving DCA at 8pm, I saw guests already arriving with their blankets, getting ready to reserve their sleeping spot.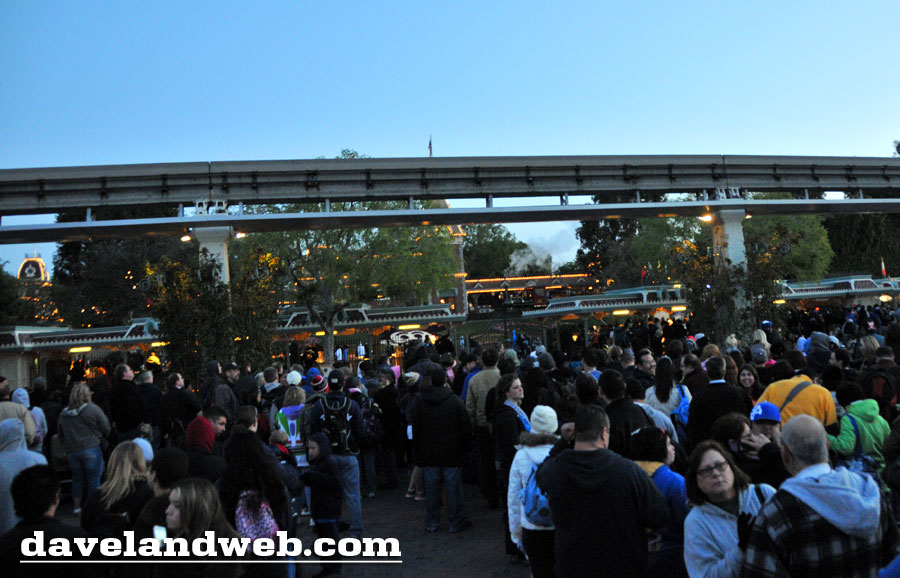 By the time I got through the cluster of guests at the turnstiles, it was about 6:30am (see clock below). I can live with the fact that I missed 30 minutes of being at Disneyland because I didn't sleep outside. While waiting in line, I met a couple who had flown in from Canada just for this event. They were admitted Disney fans who enjoyed both parks, but definitely preferred Anaheim over Orlando. No disagreements there.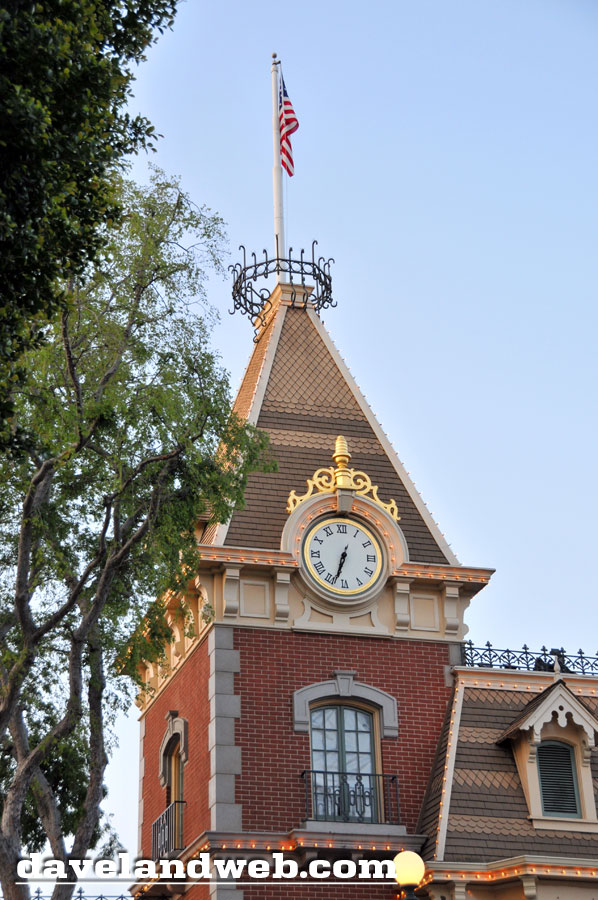 A photographer was capturing the throngs from "the wrong side of the tracks" at the Main Street Train Station: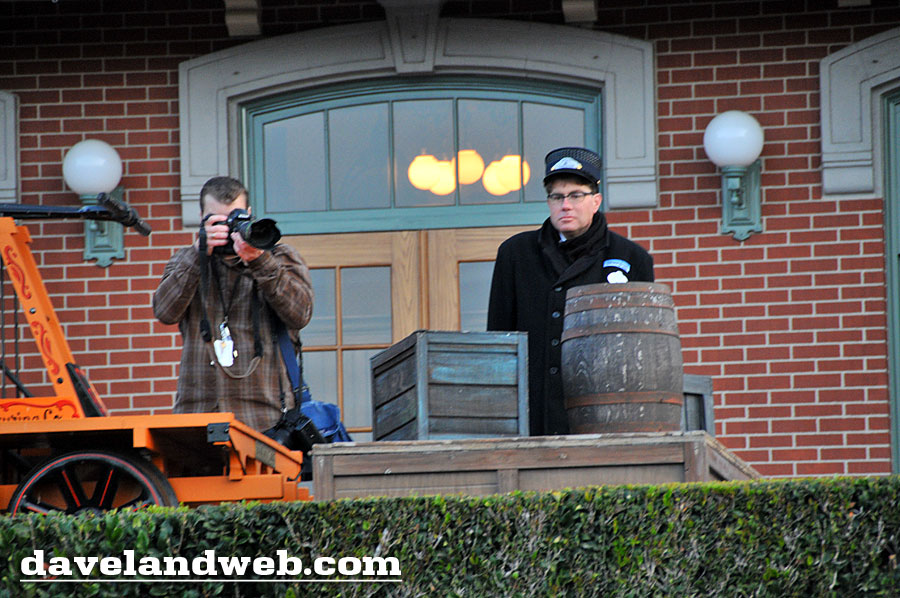 Banners commemorated the special occasion: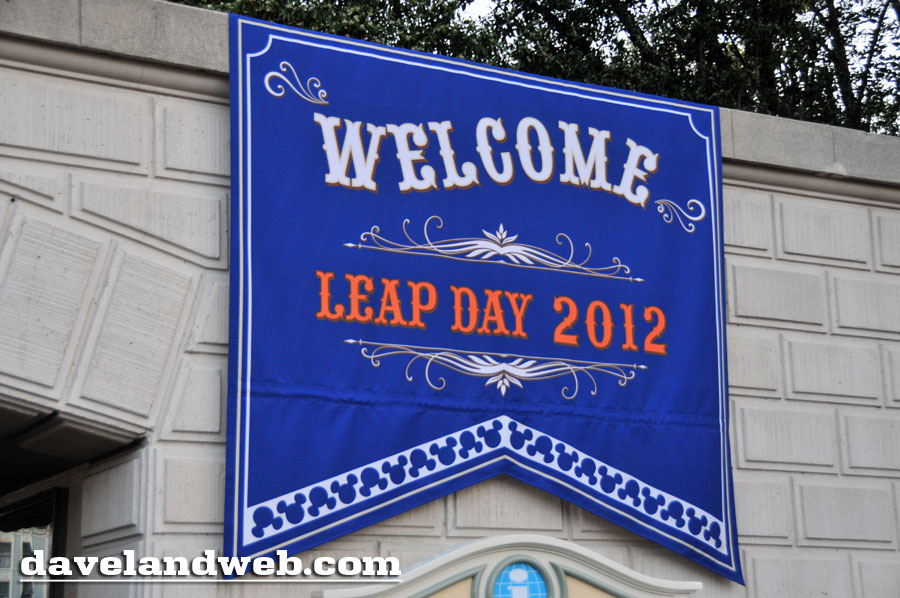 There was a photo opportunity in Town Square for guests to pose in front of this huge medallion, proving that they were among the throng of 88,000 or so that showed up: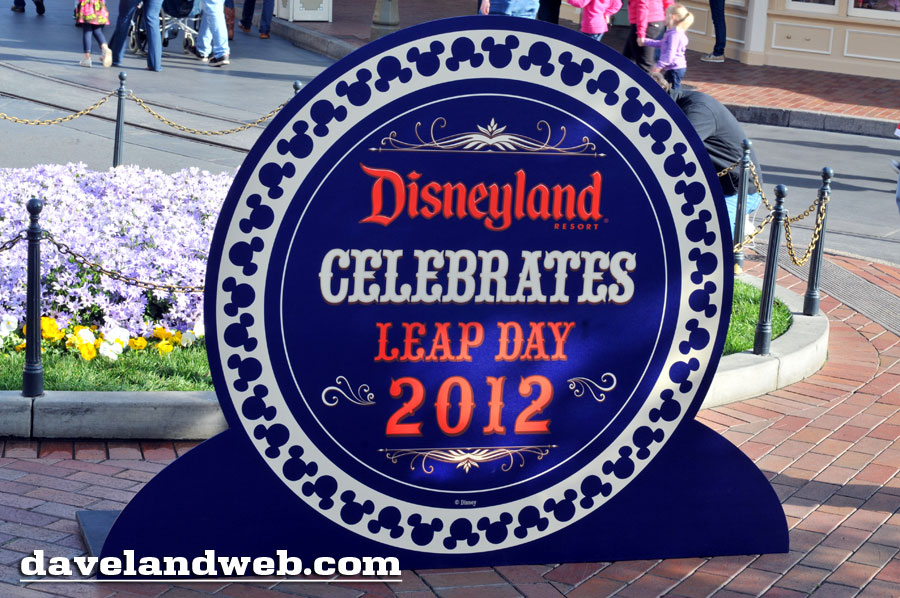 If you think this looks intimidating, you should have seen the crowds at 1am: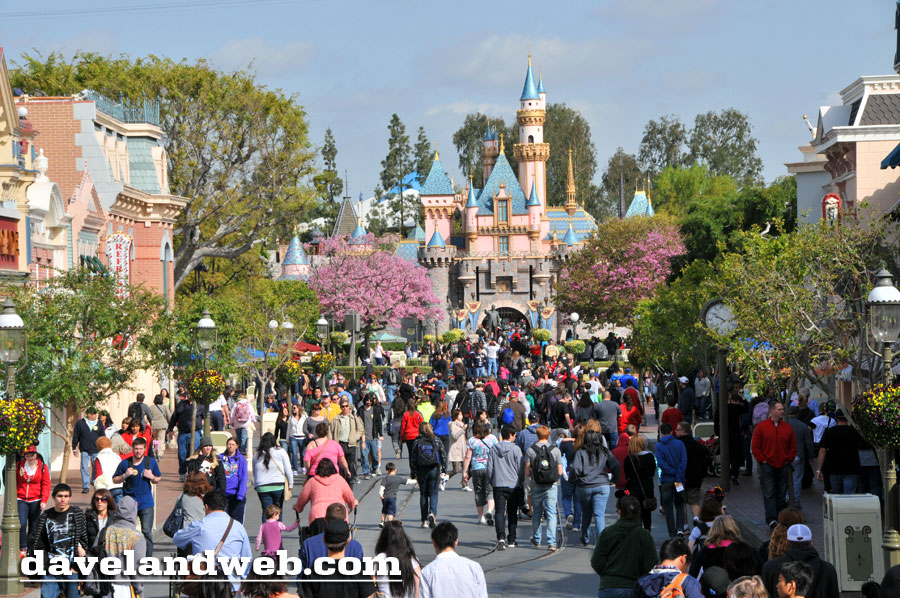 I took advantage of the lower early a.m. numbers and got some shots around the park; the best ones were of the special taping of a "Modern Family" episode over in Frontierland.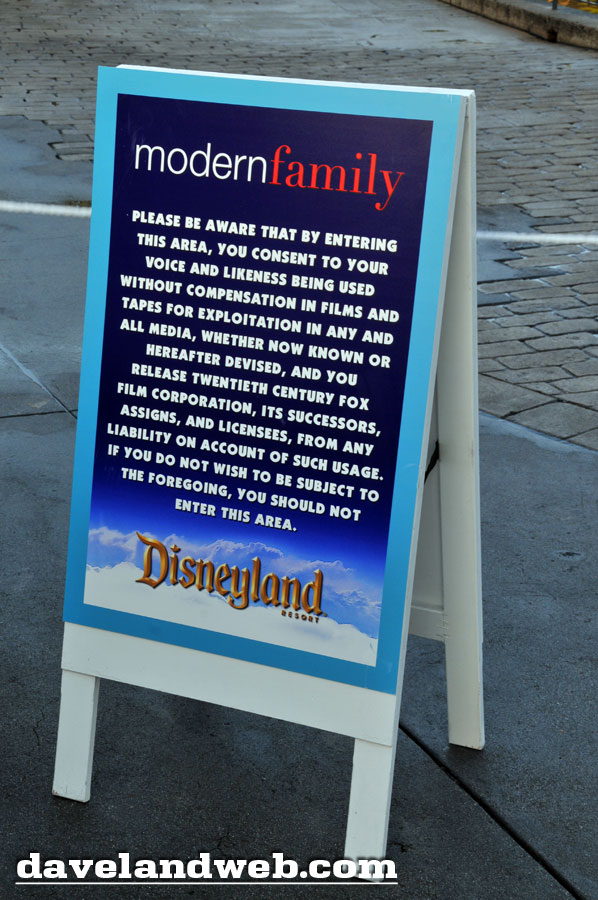 During the day, different areas were roped off and cast members had the unenviable task of trying to keep gawking guests out of the ranges of the cameras.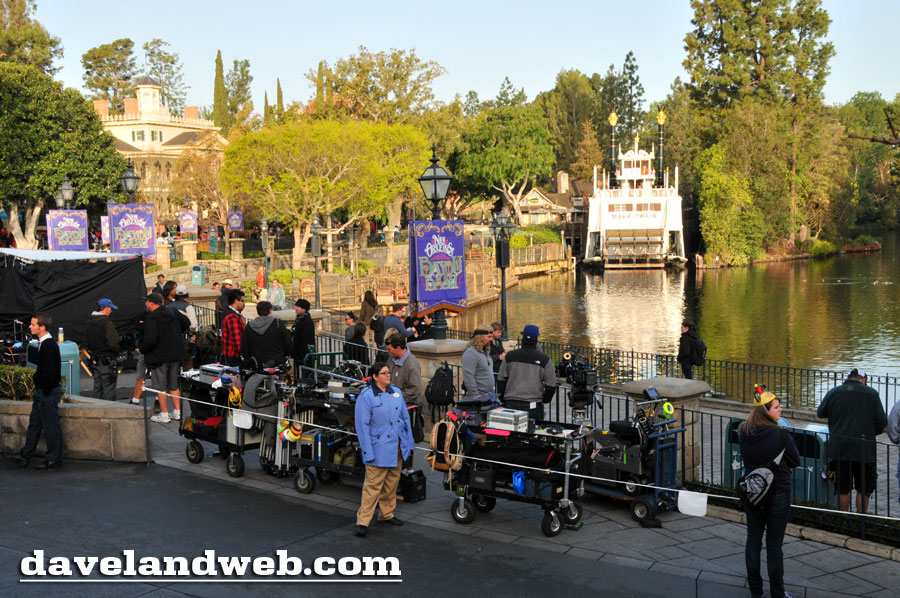 Near the Golden Horseshoe, one scene with Jesse Tyler Ferguson, Eric Stonestreet, and little Aubrey Anderson-Emmons was rehearsed and filmed over and over again to the delight of passersby. A few fortunate guests got to be in the scene as well.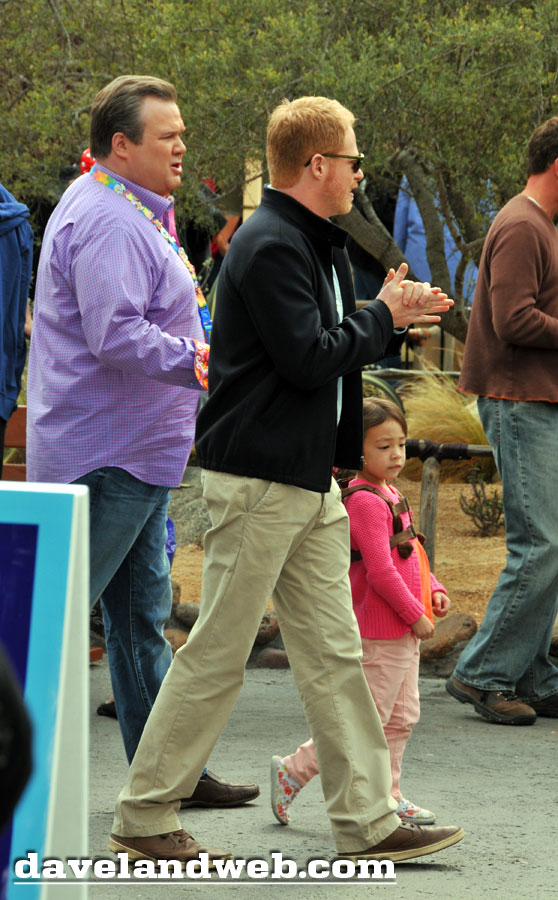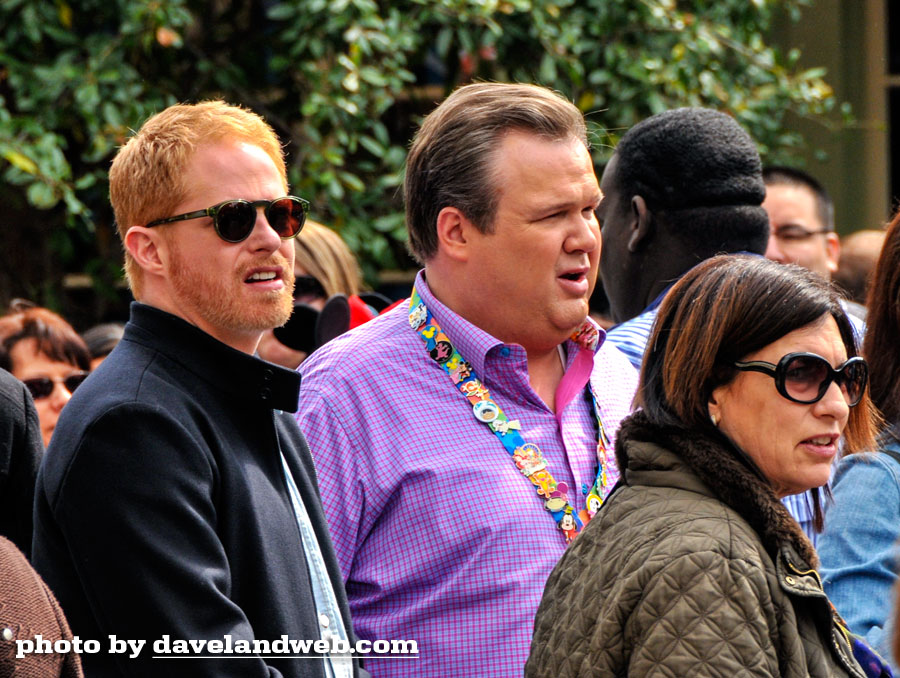 For the nosy-noozies out there who'd like to know what Eric is looking at here, he is just passing the time by examining his park pass for the day.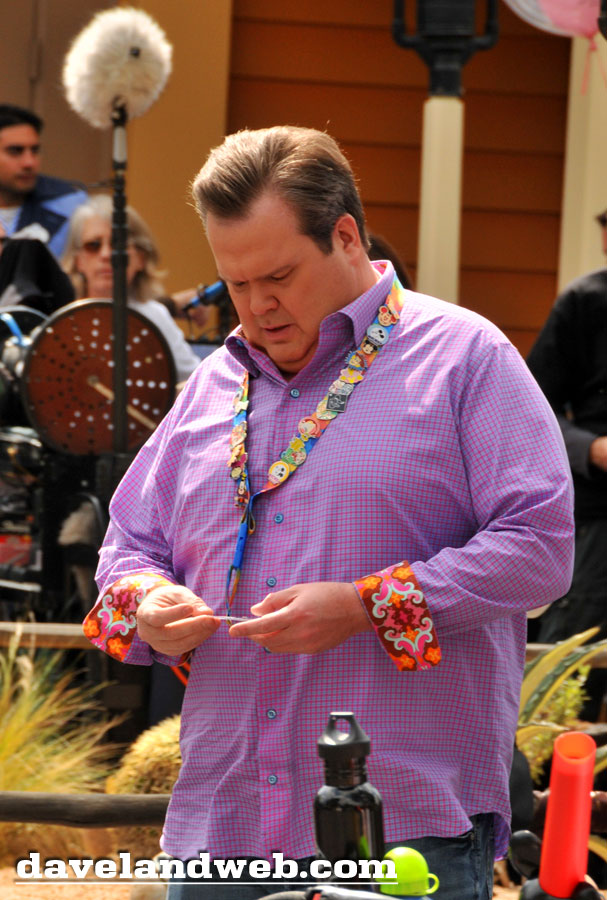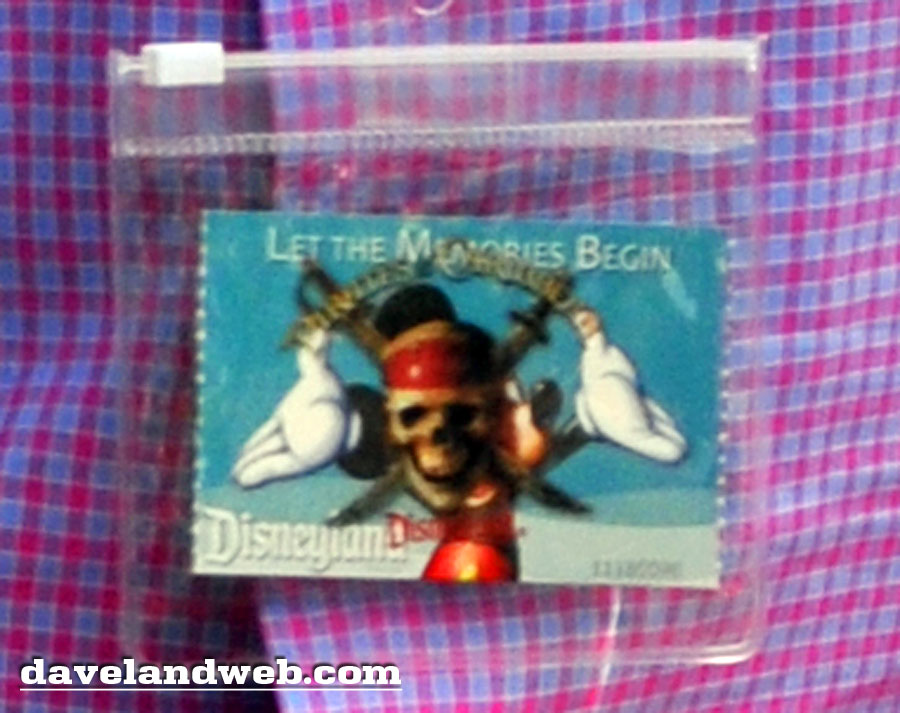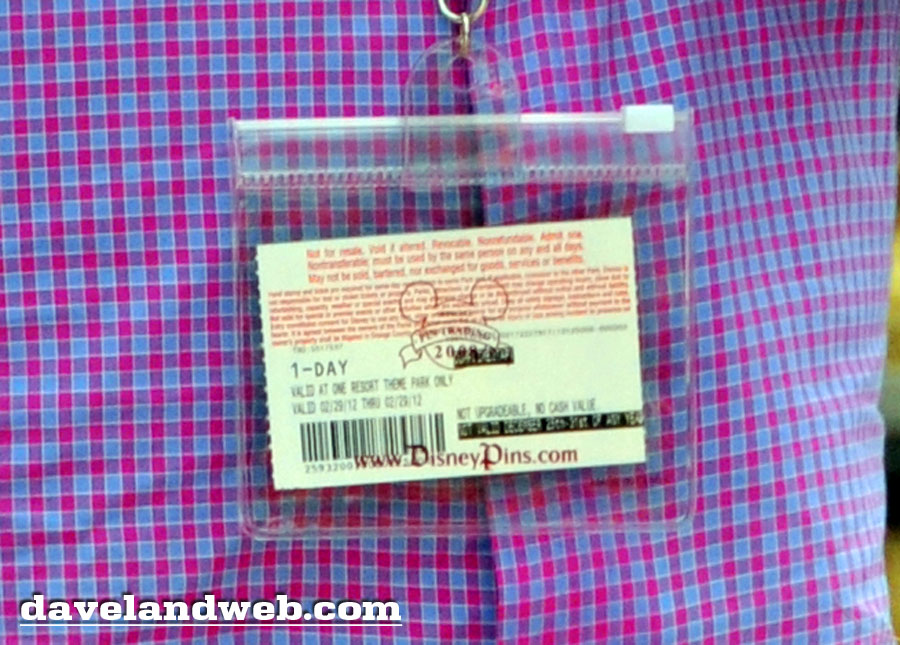 Any pin traders want to trade?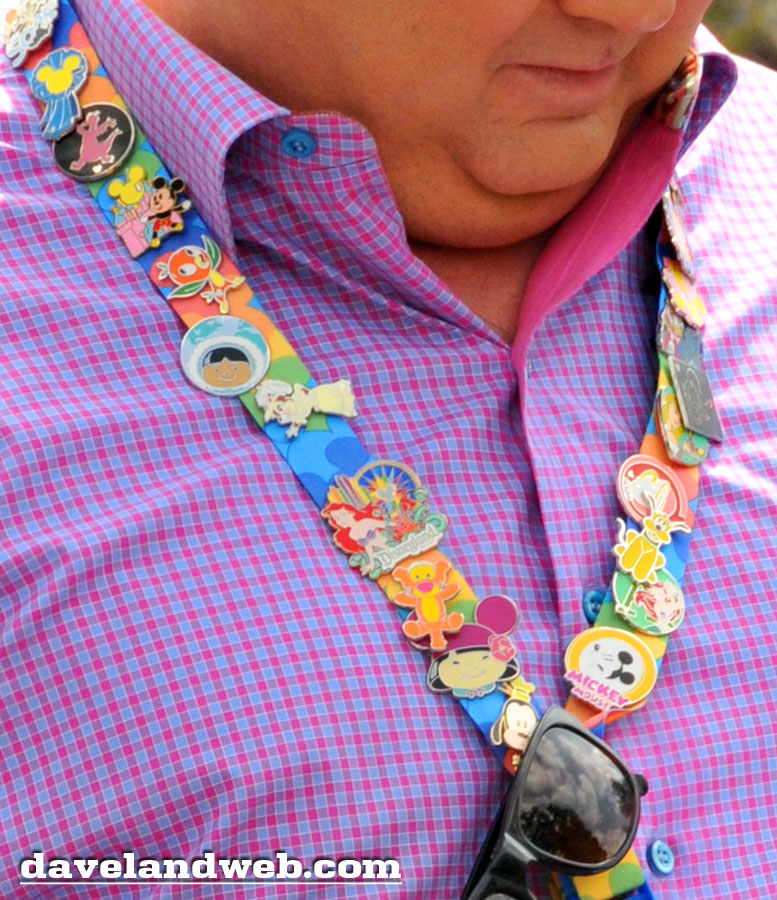 It was also cool to see all the different cameras covering each angle as well as the large crew that it takes to make one short scene a reality.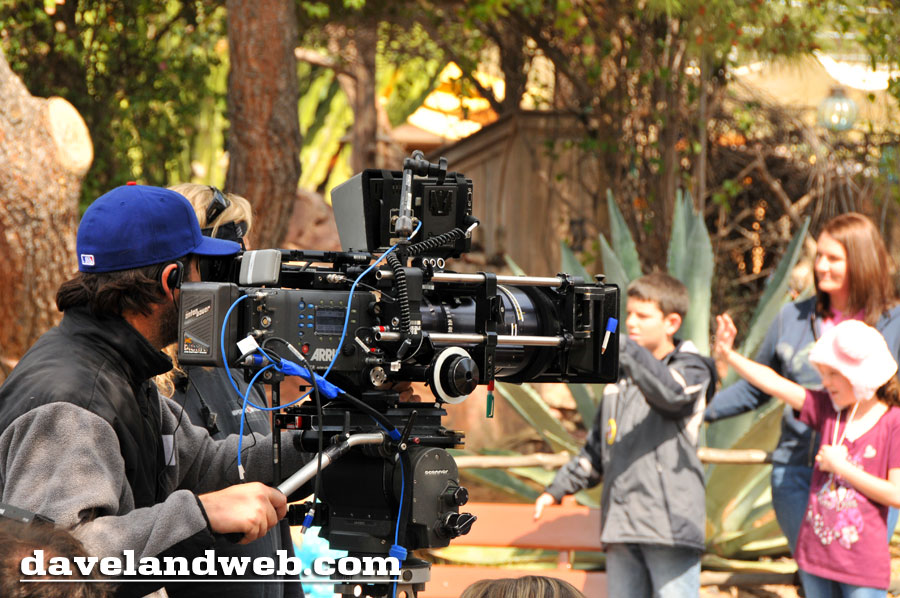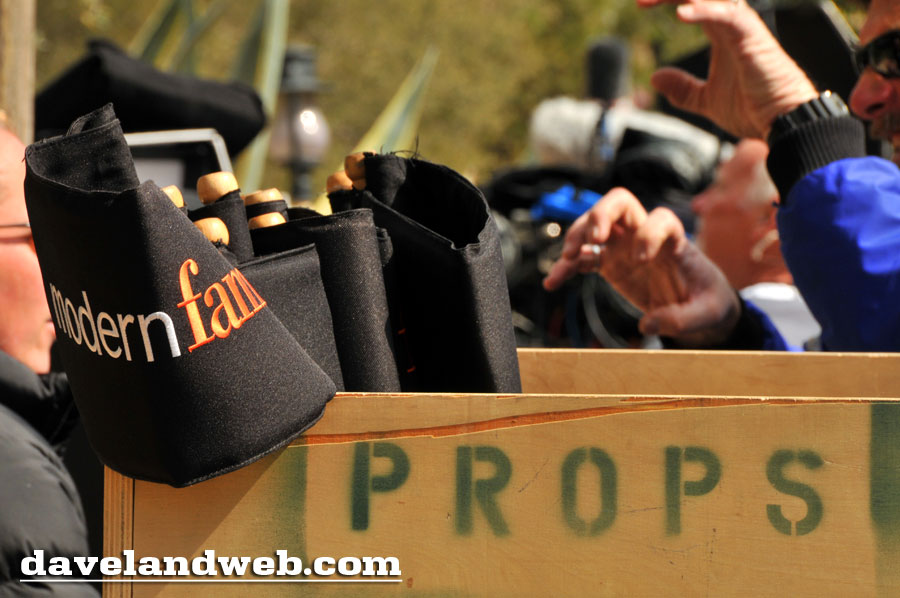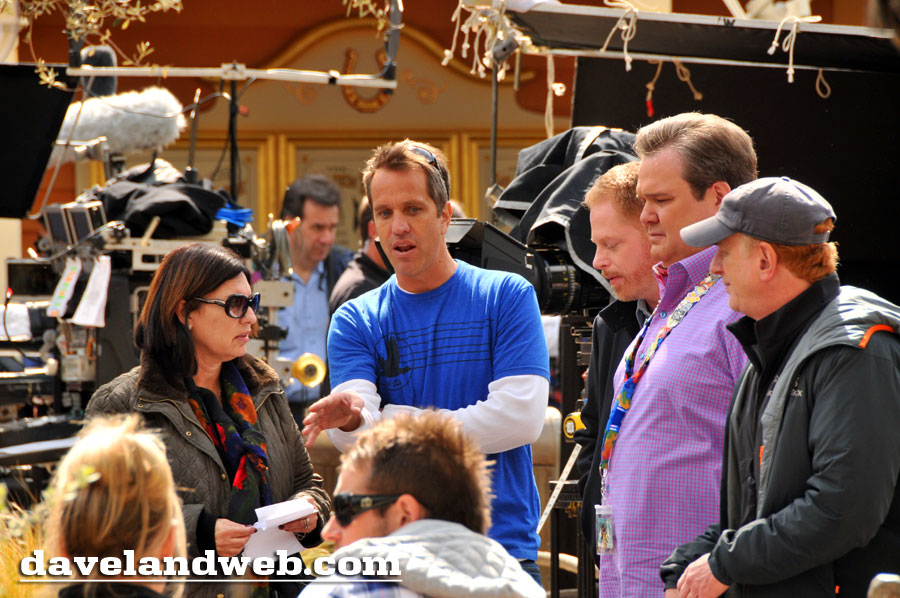 More to come, after I get some much needed shut-eye!
See more Disneyland Leap Year 2012 and "Modern Family" photos on my One More Day web page.