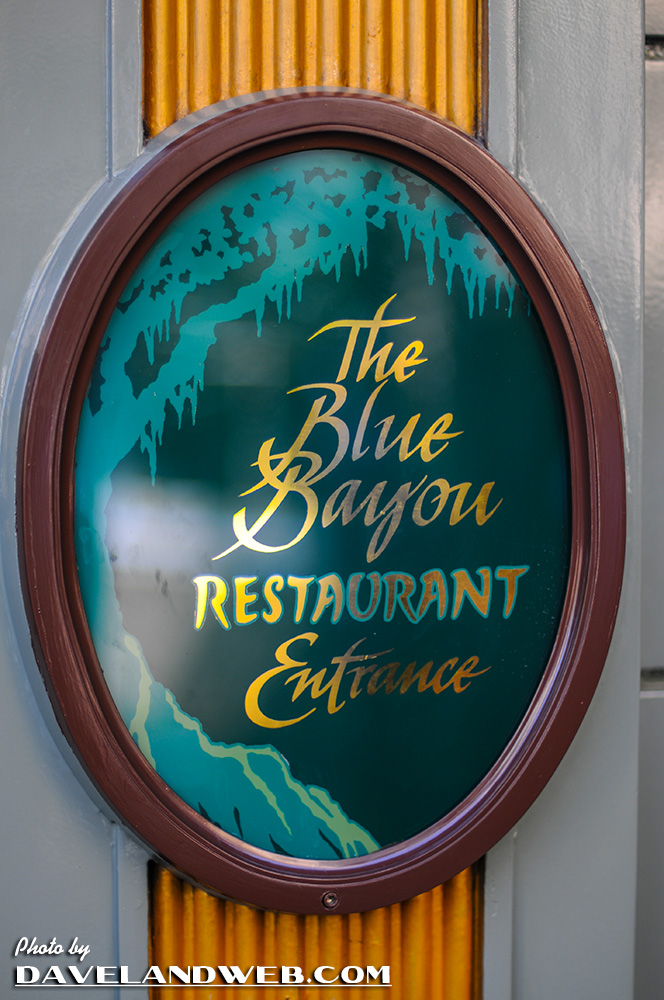 Finally...my first real meal of the day (I'm not counting the mango slices and carrot/celery sticks I ate in Toon Town). Where else but the Blue Bayou could I have lunch on this special 24 Hour Day? Naturally, I filled up my arteries with some lip-smacking Chicken Gumbo and a classic Monte Cristo.
The atmosphere in this restaurant is what makes it so special.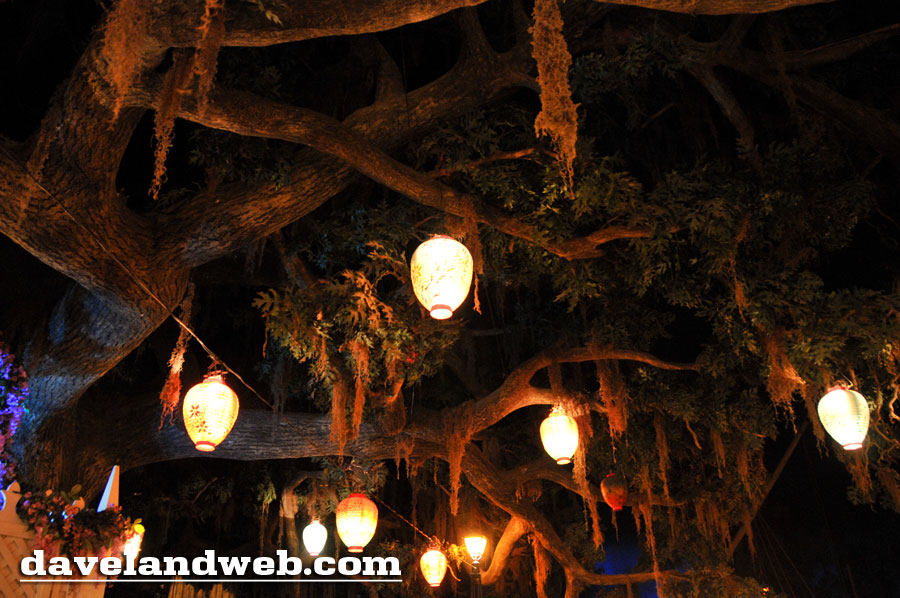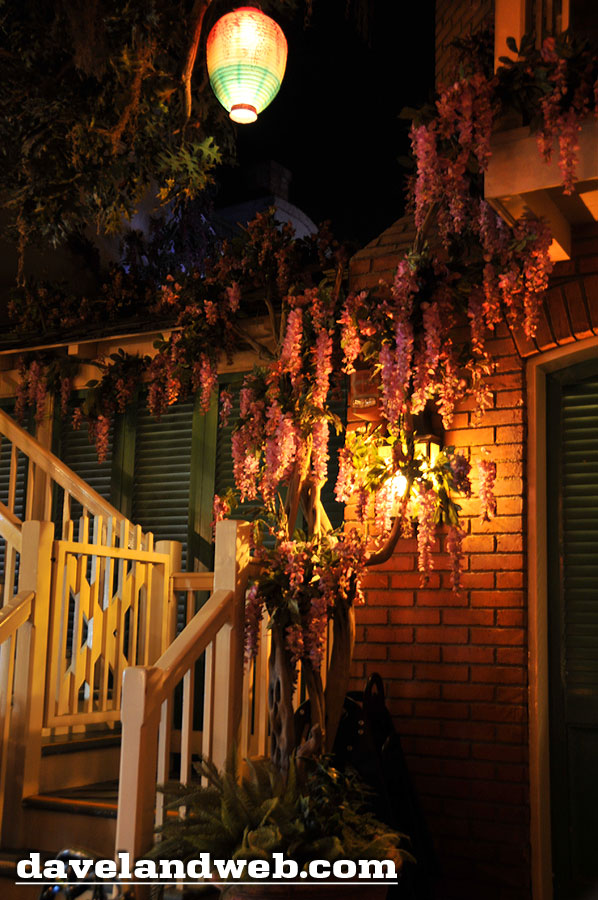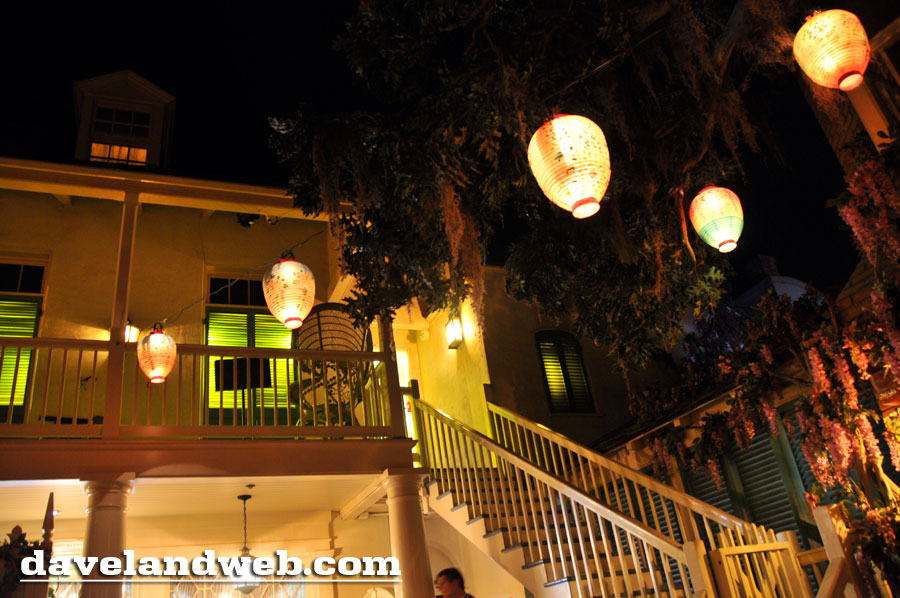 Just on the other side of this door is the exit to Pirates of the Caribbean.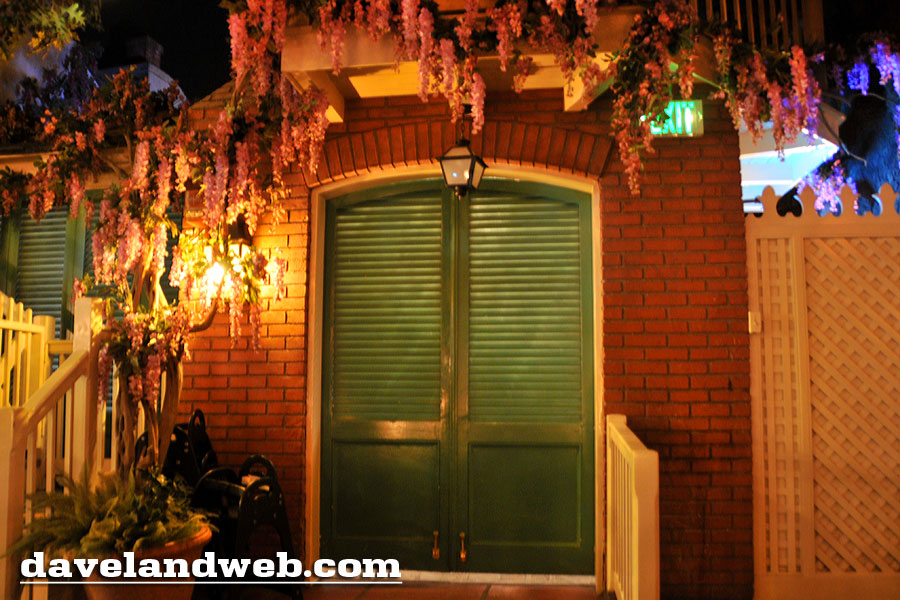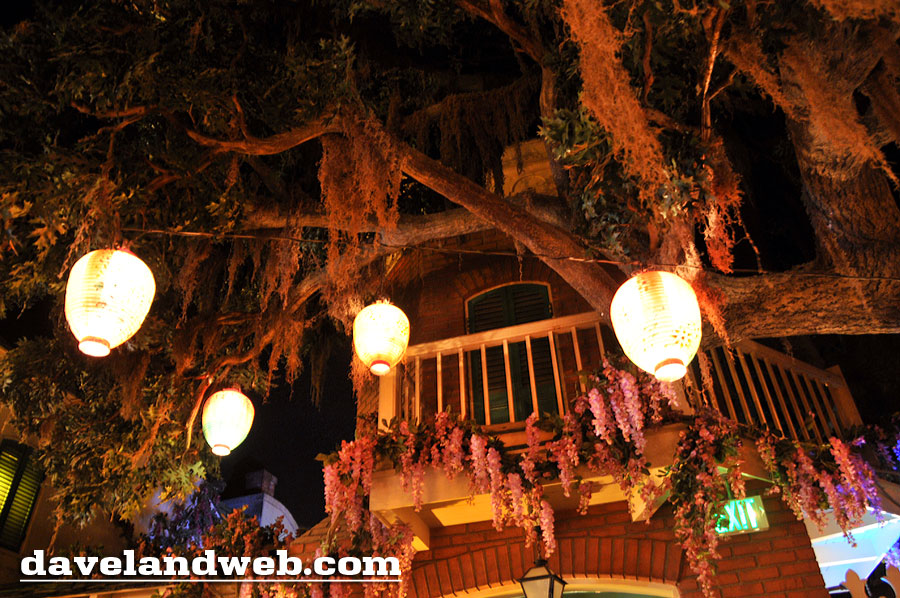 We waddled over to the Haunted Mansion, where the lines were surprisingly short.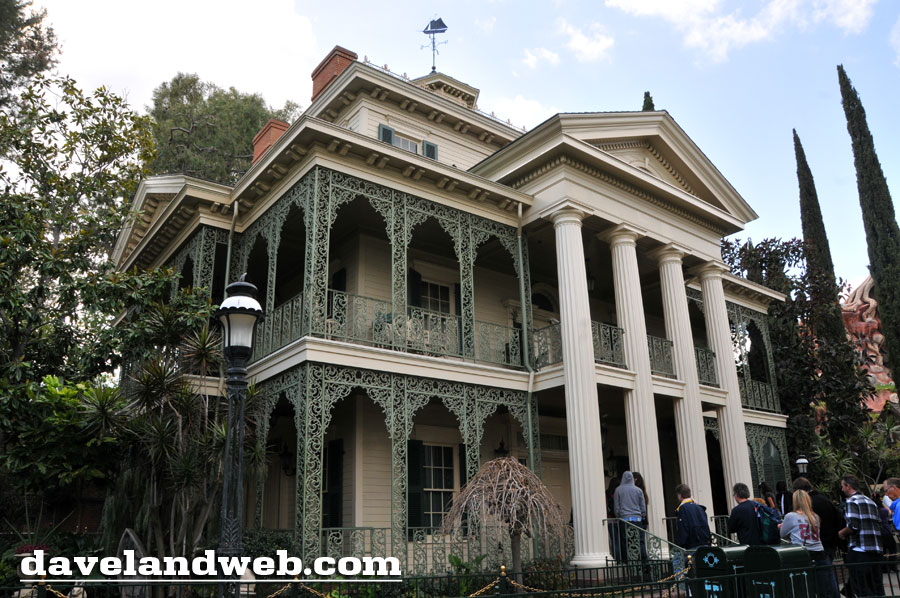 A few other shots of my fave attraction: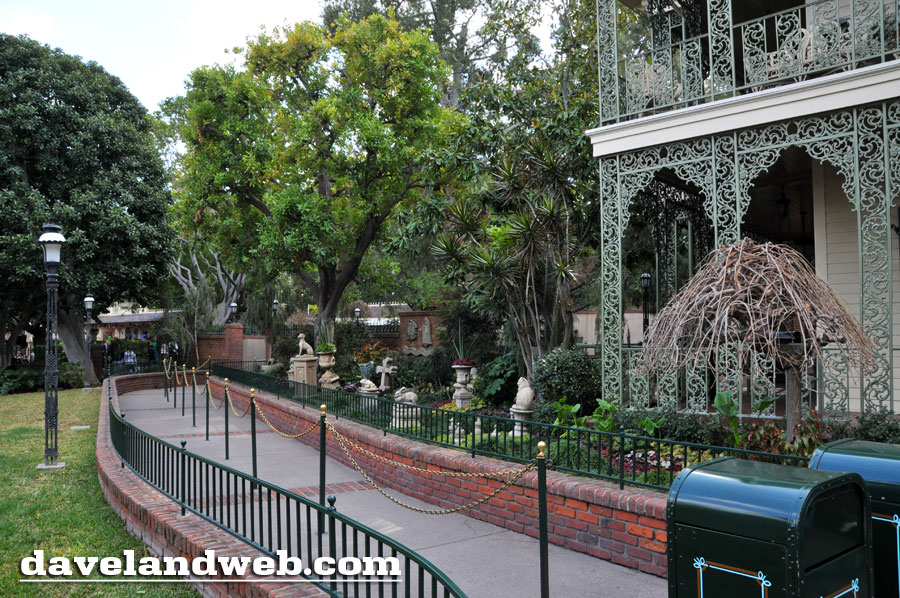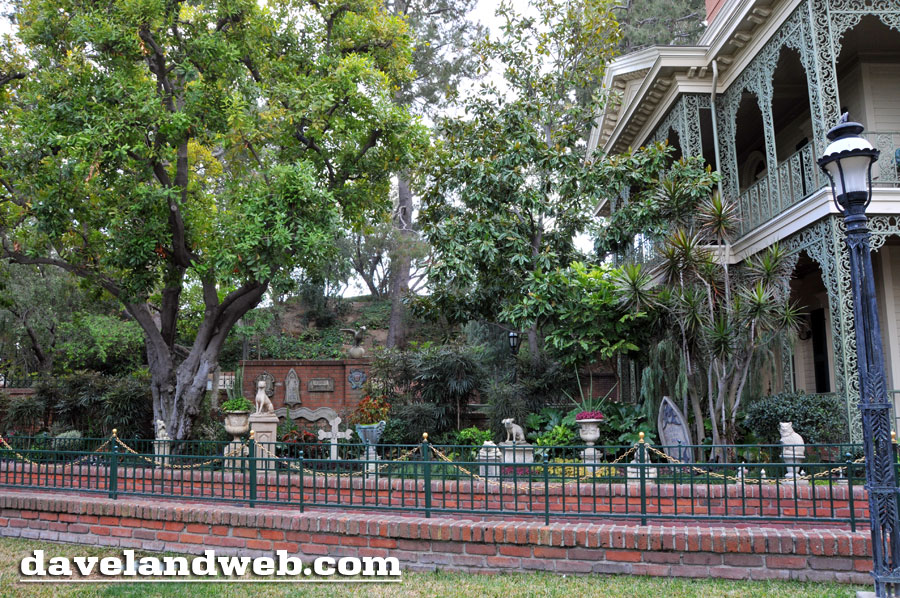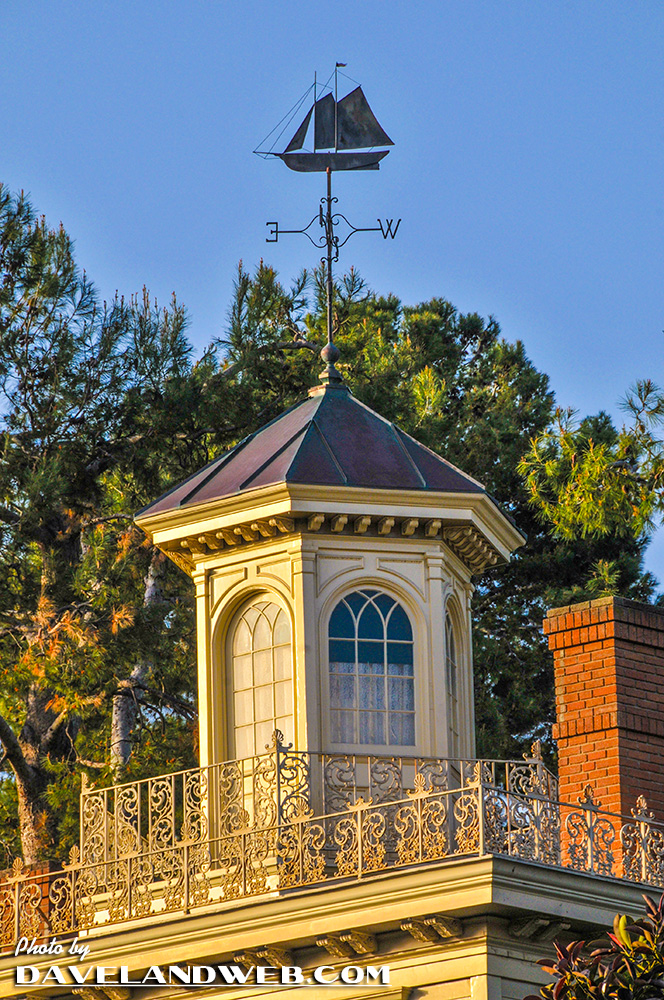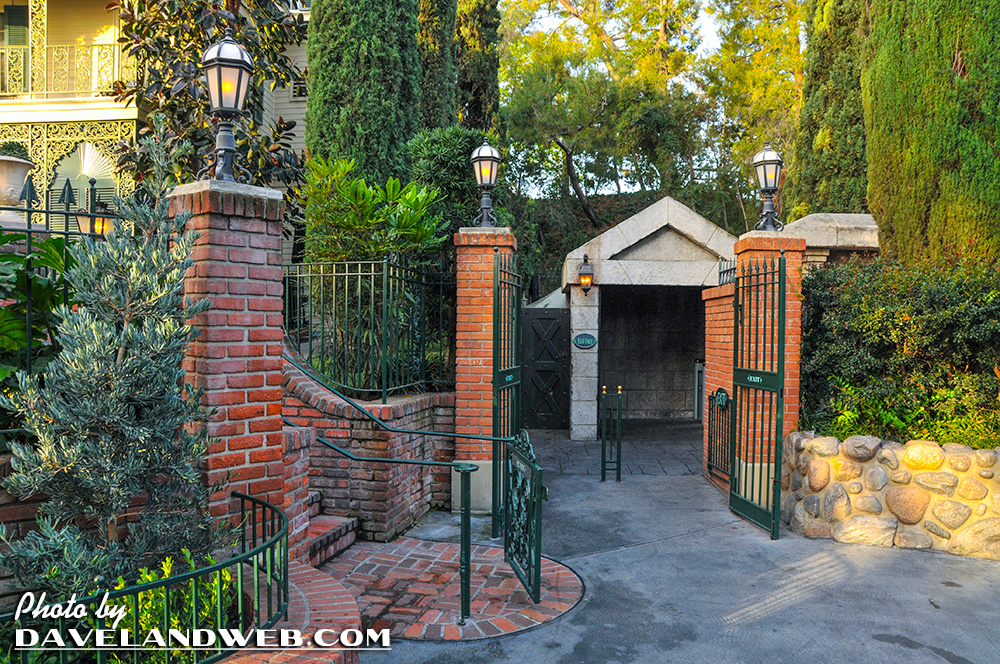 The ghosts failed to rouse us out of our food coma, so we headed over to The Golden Horseshoe Saloon for some entertainment...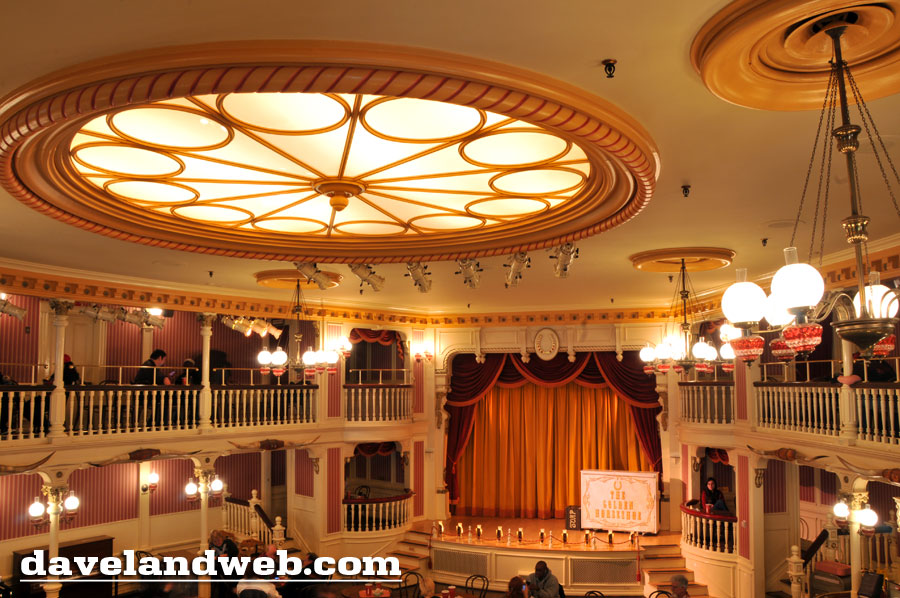 and cherry pie a la mode. Yes...we added to the coma.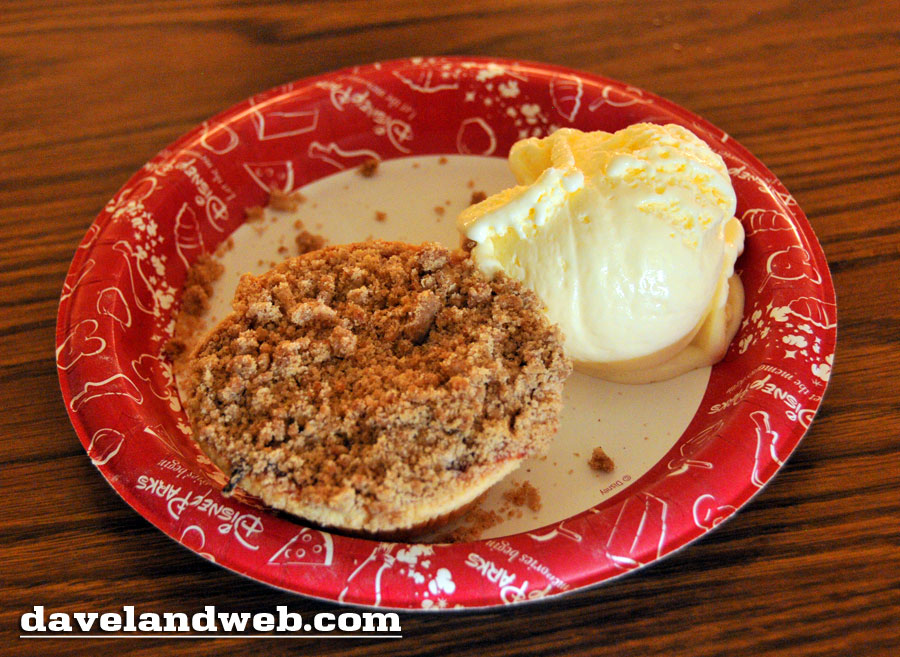 Believe it or not, I had never seen this particular show, so it was a real treat for me.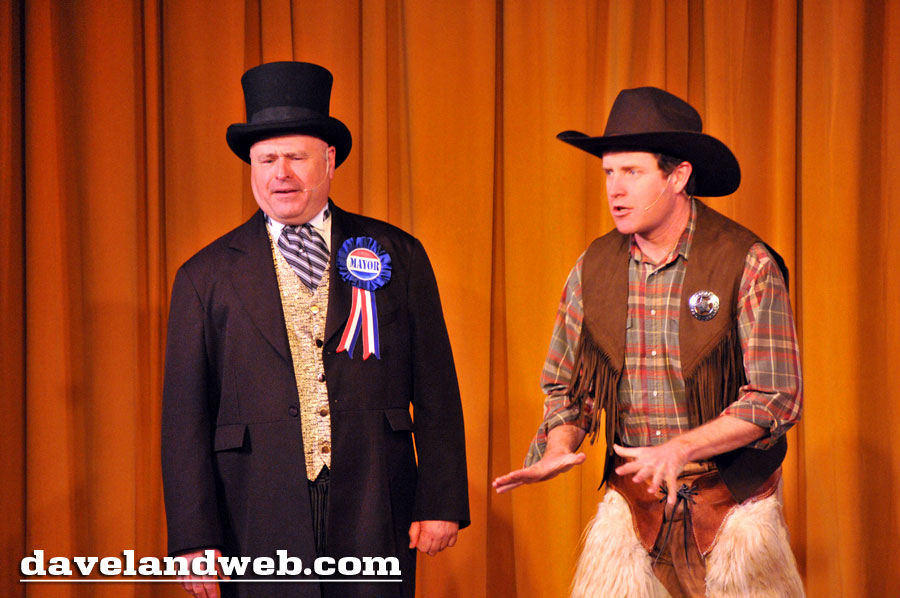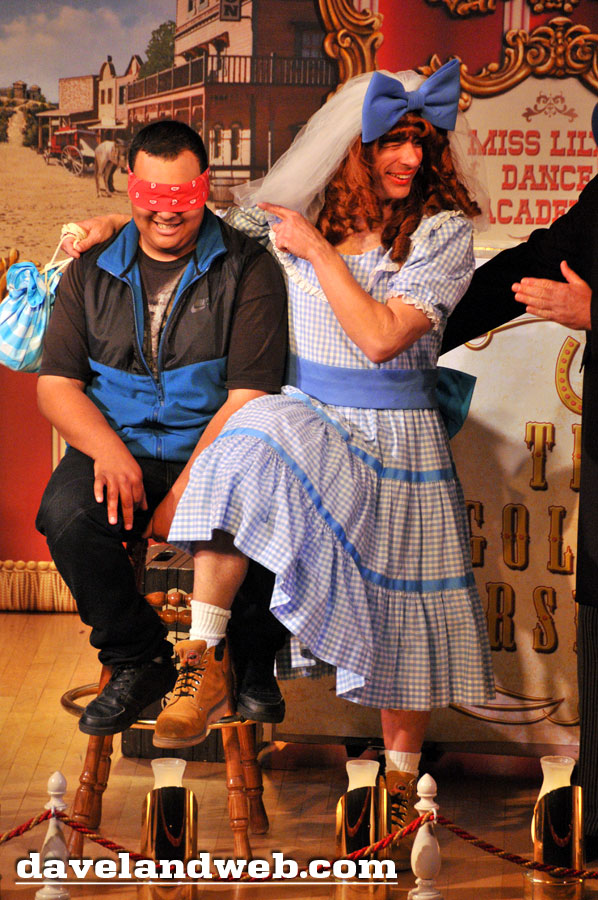 You can say it's corny, you can say it's old-fashioned, but it's still a great show and I loved every minute of it, as did the rest of the packed (and I do mean packed) house.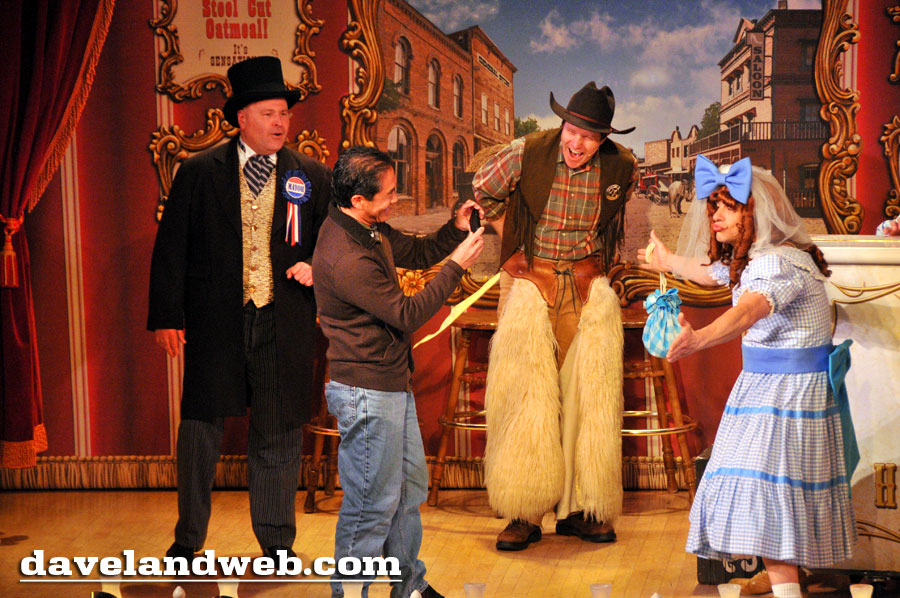 Stacy did a little shopping before heading back to the hotel.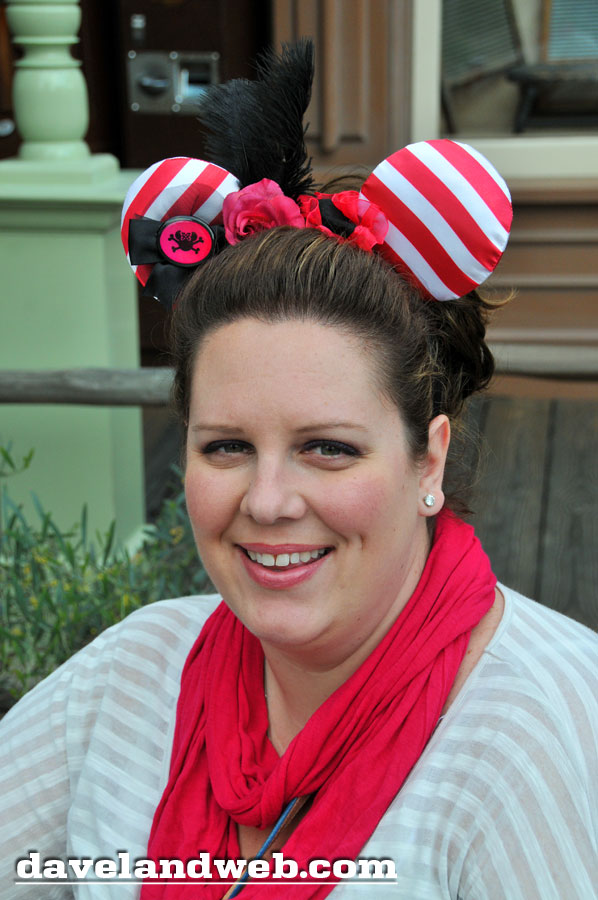 After being at Disneyland since 5:30 a.m., my comfy bed at the Anabella sure felt good.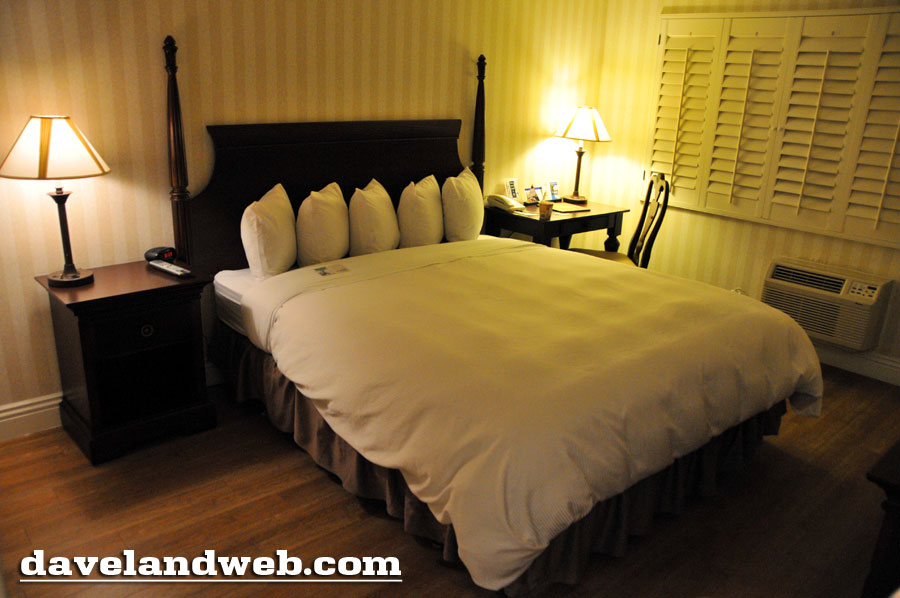 Three hours later, Stacy was calling me and rousing me from my nap. It was time to head back. Waiting for her in the lobby in front of the fire, it was difficult to get up again. This hotel is a gem.
With two huge servings of rainbow sherbet, we staked out our viewing area for the special 10 p.m. showing of Soundsational, one of my favorite parades in years. We also ran into some friends from work. With a crowd of 88,000 people, you're bound to know someone.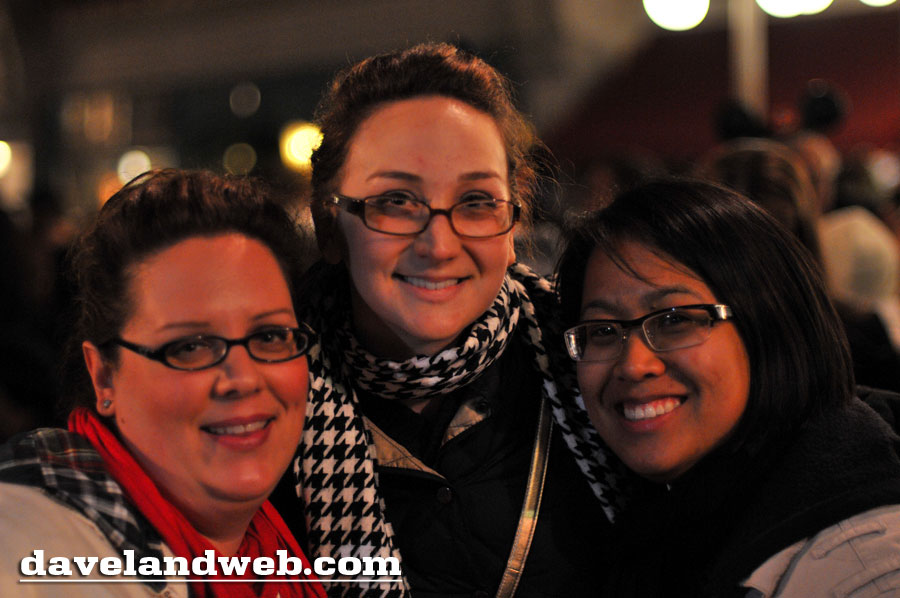 And then, after sitting and waiting for an hour, our patience was rewarded.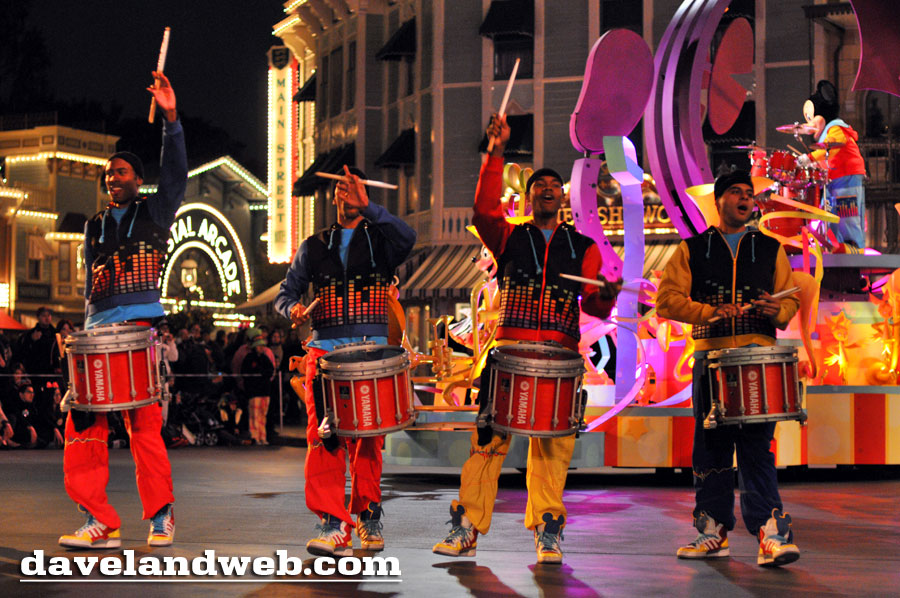 Colorful, festive, and full of great details.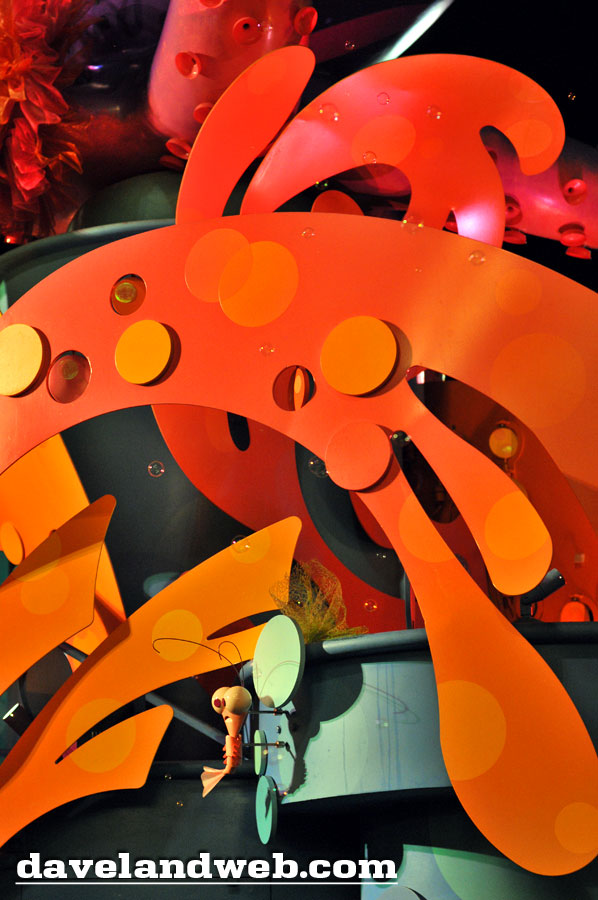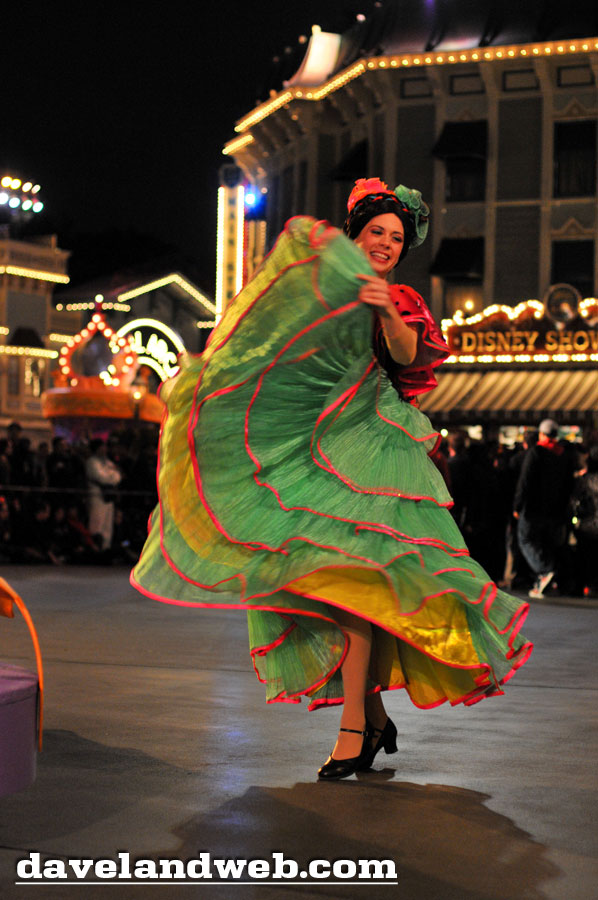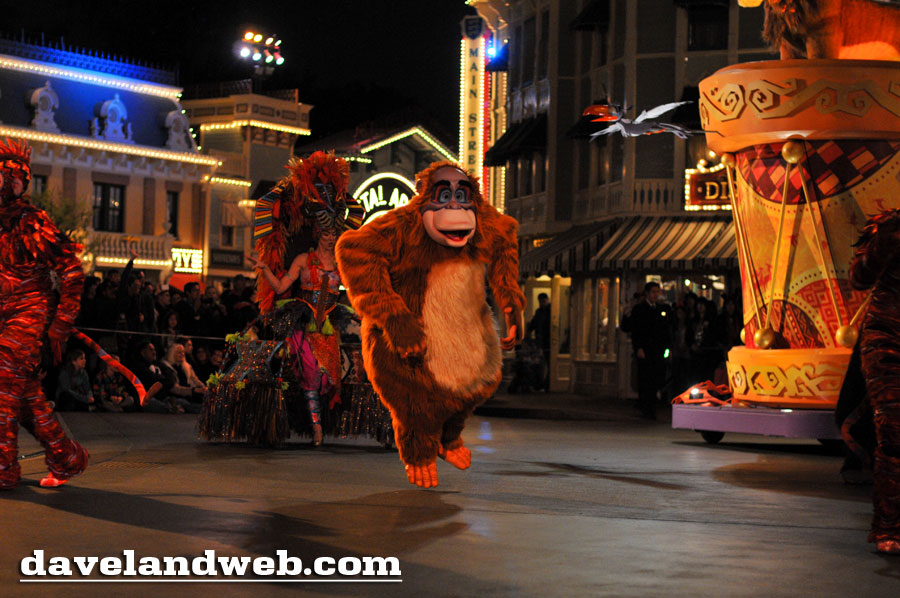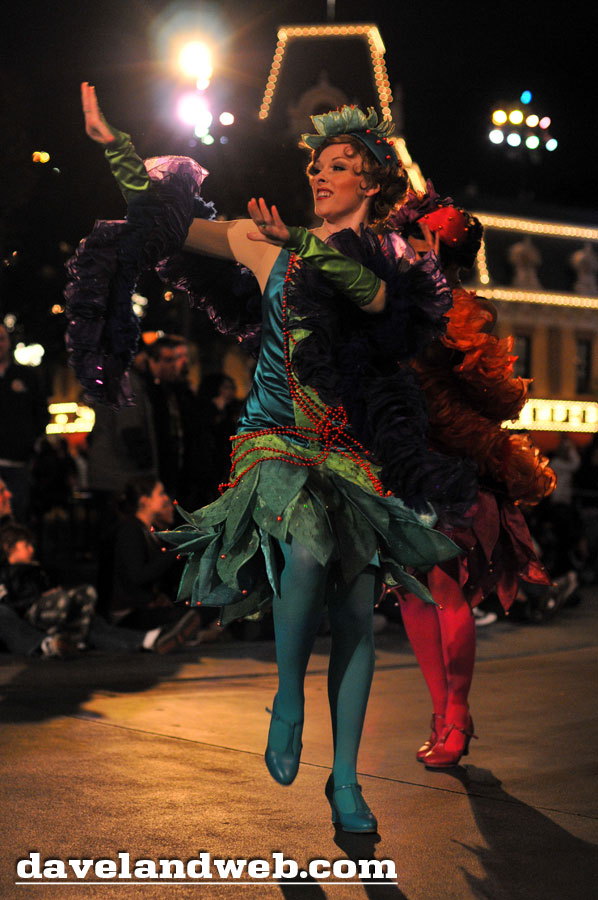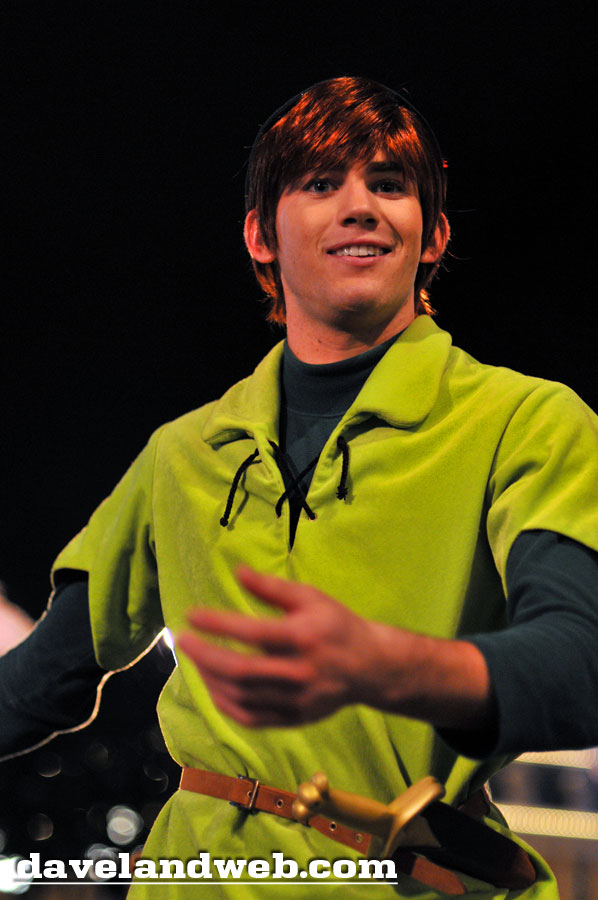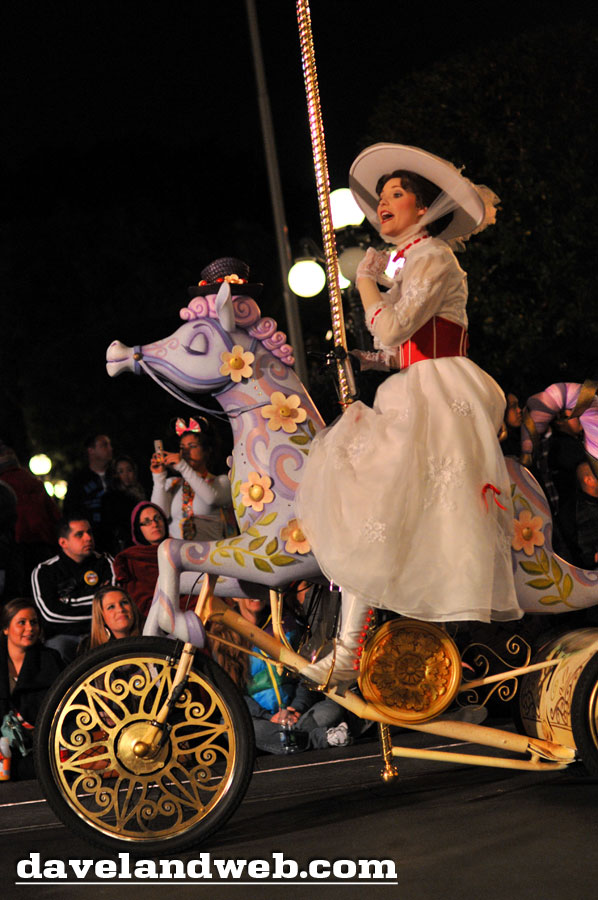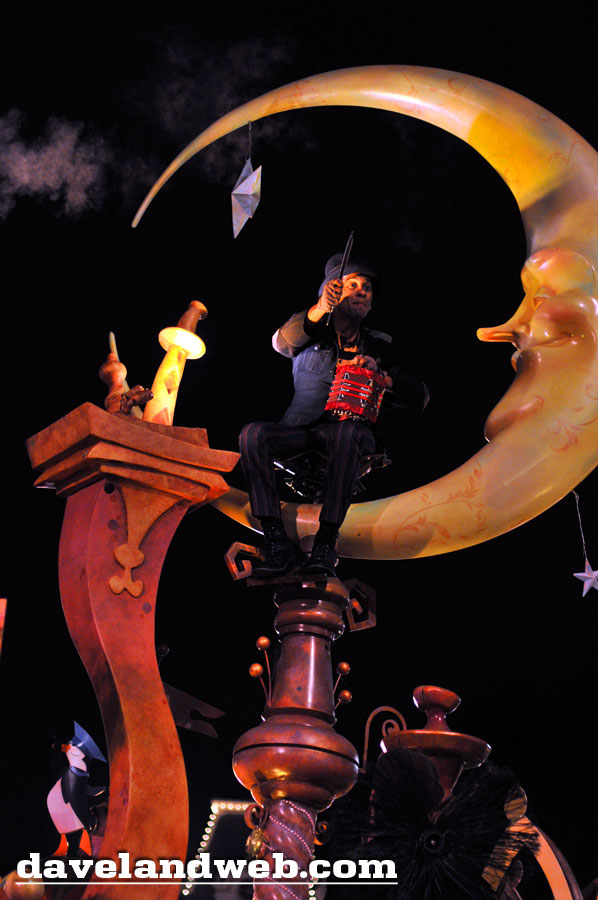 Next up: FANTASMIC! at 1 a.m.!
See more vintage & current Disneyland photos on my Disneyland photo website.