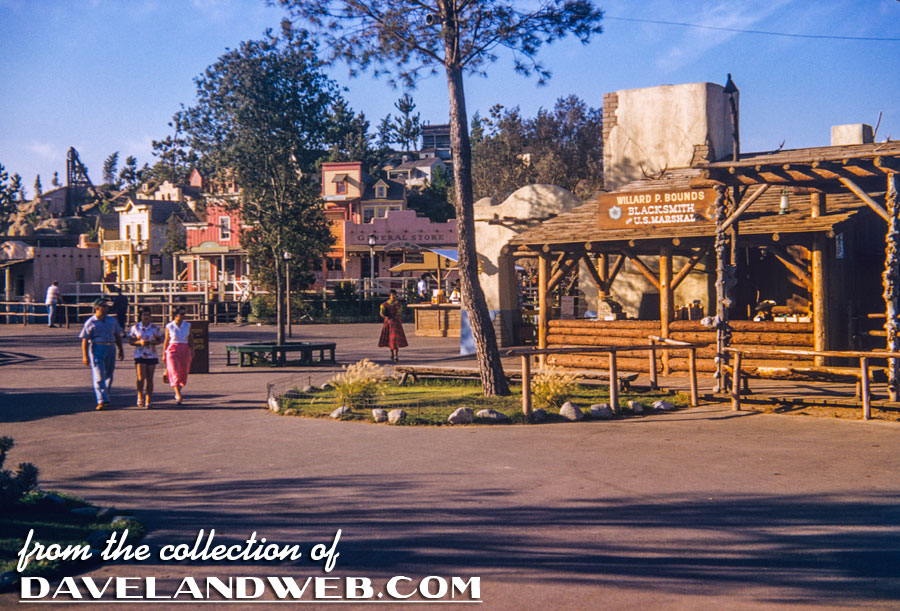 In the laws of life, you have to have both good and evil, and Frontierland at Disneyland is no exception. Those afraid to journey back to early Frontierland can feel safe to know that there's a U.S. Marshal here...AND he can shoe my horse!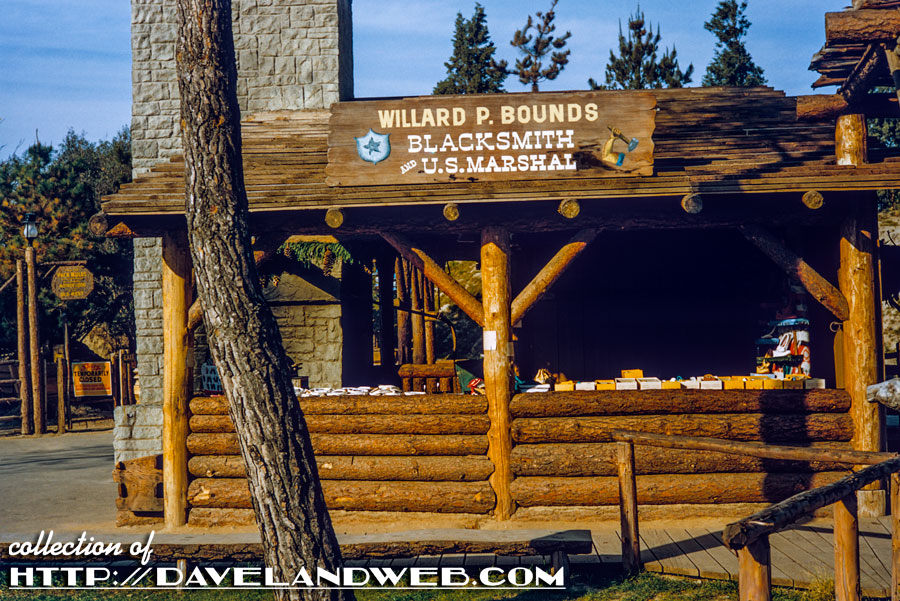 Oops...zooming in, I can see I picked a bad day for my visit. This attraction is closed!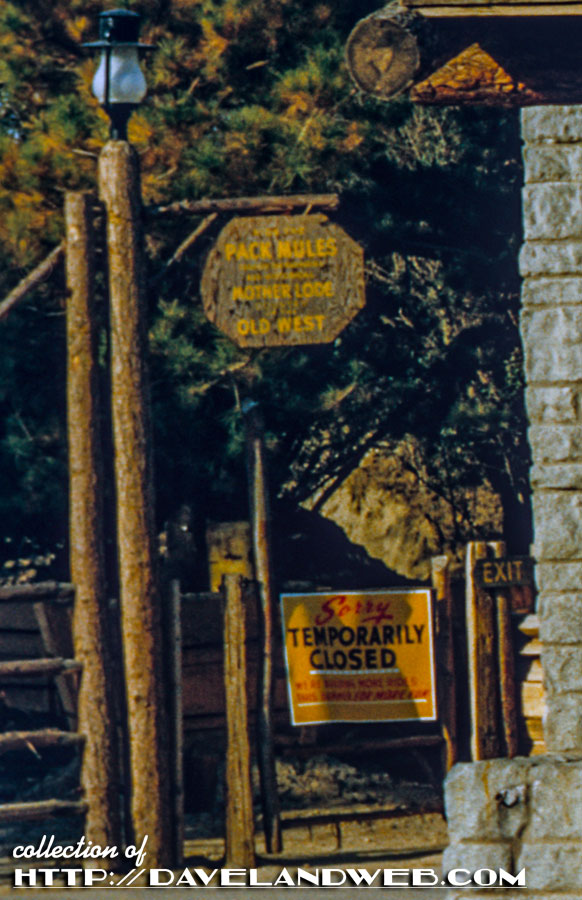 I am digging this vintage signage. It is so perfectly done to theme.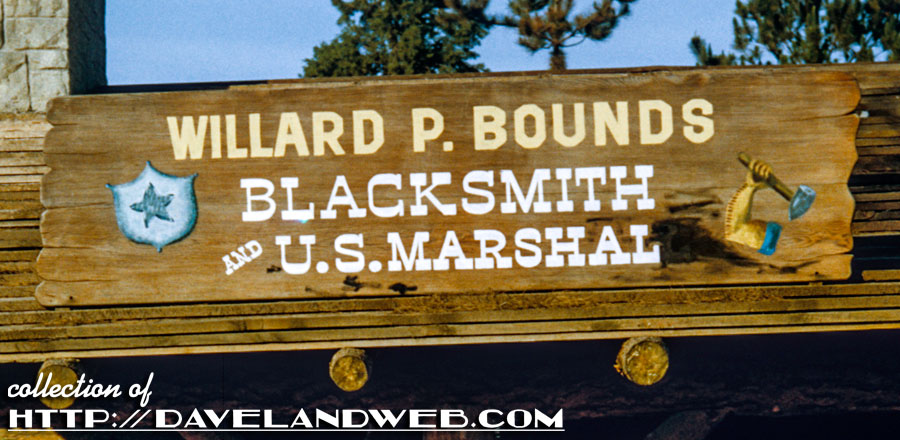 Sheriff Lucky doesn't seem too busy in this photo; perhaps it's time for a trip to the nail salon?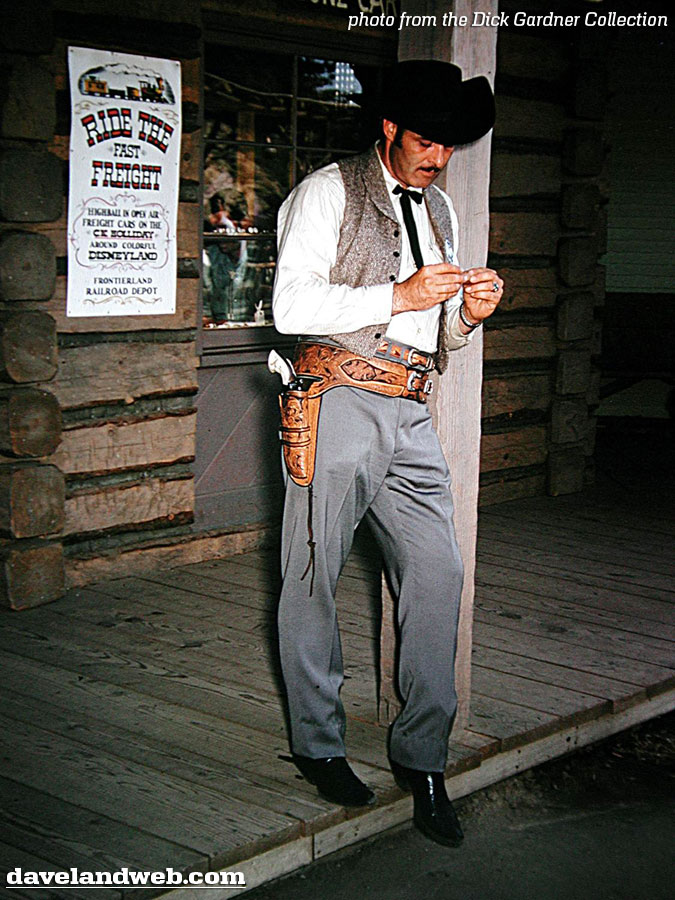 Uh oh...trouble has just entered the picture; it's Black Bart! He obviously has hoodwinked these two poor women with his charms.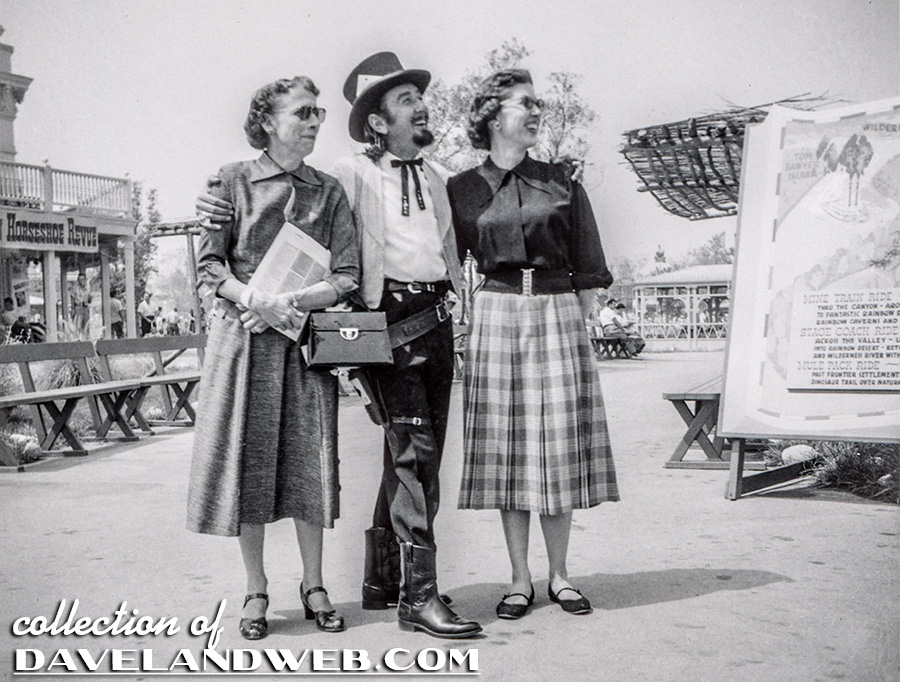 If only the photographer had panned to the right a bit more...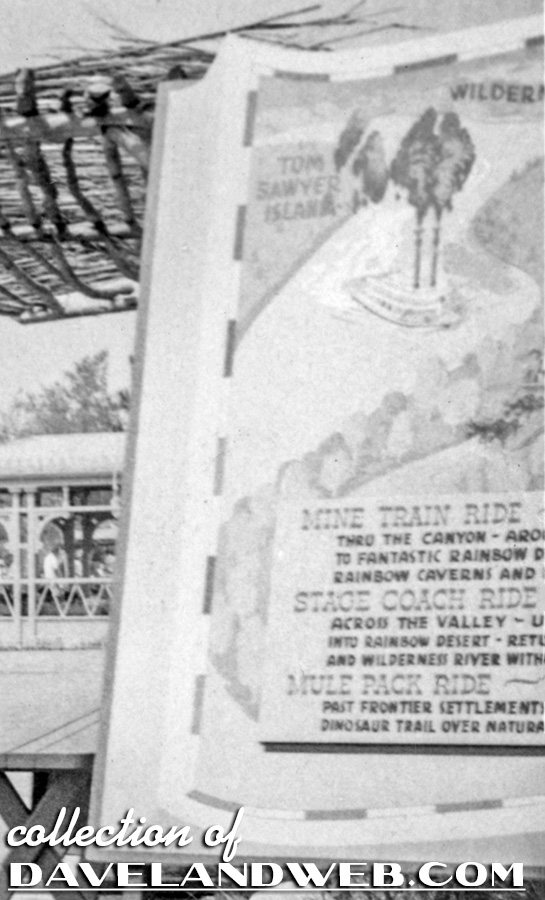 I guess Sheriff Lucky has arrested Black Bart. He makes an example of Bart by parading him in front of the Golden Horseshoe Saloon.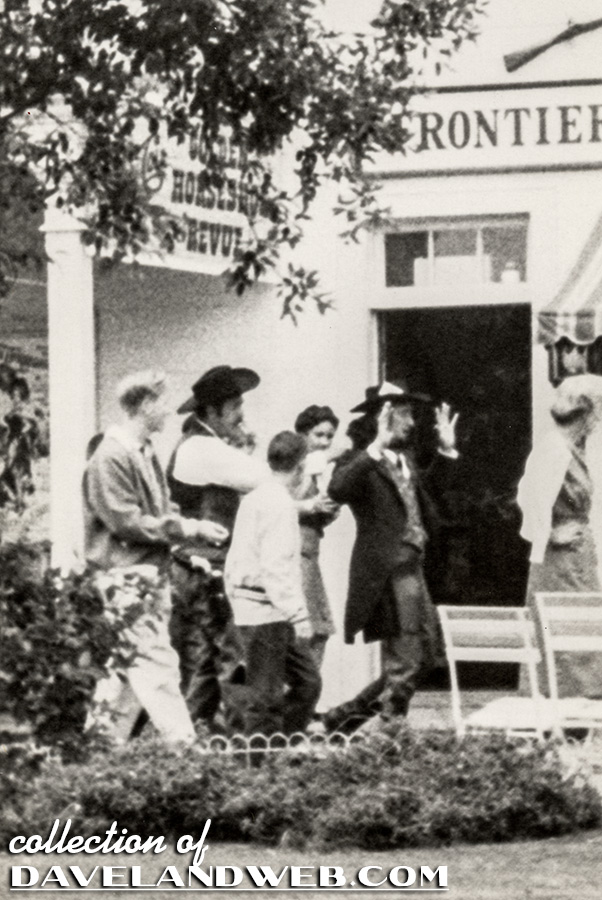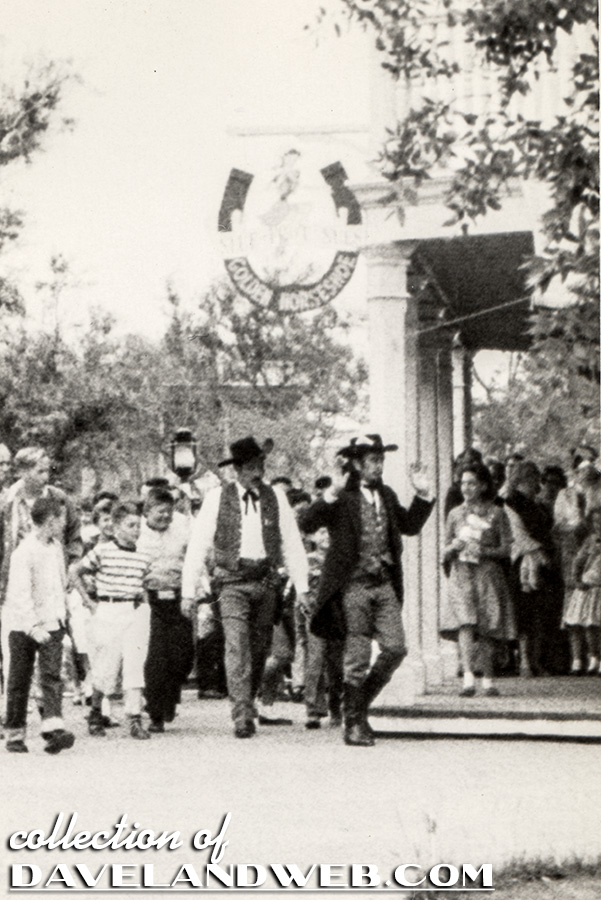 Uh oh...Bart is on the loose. He hides behind Lafitte's Anchor, located at this time on New Orleans Street: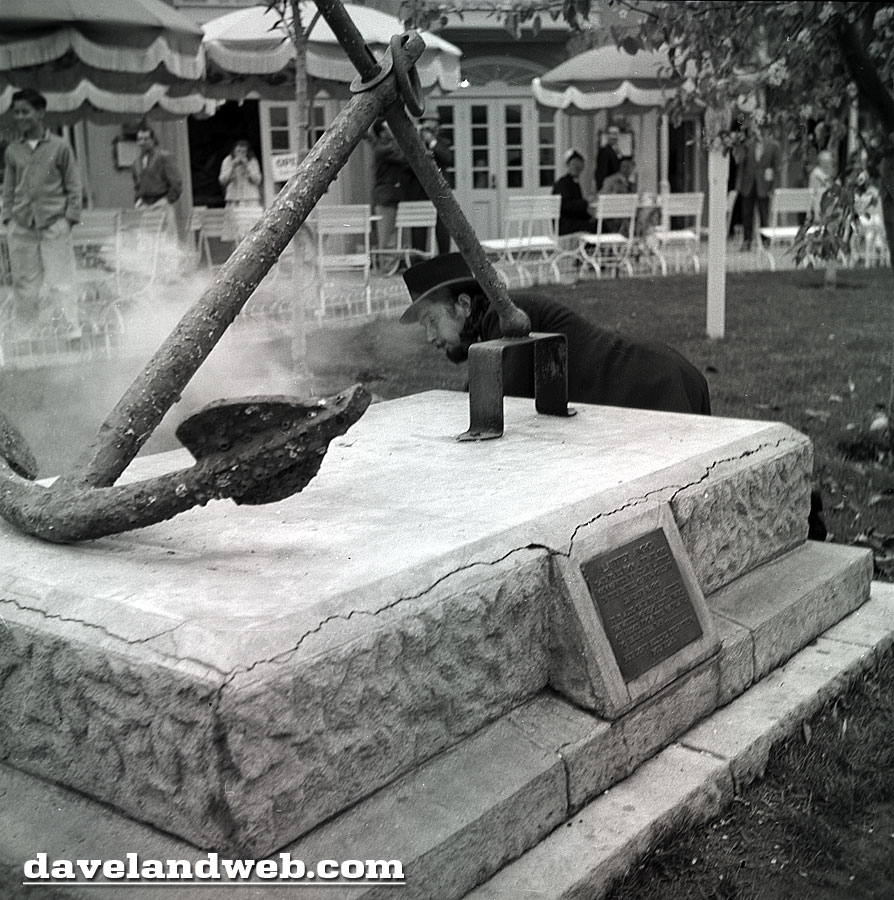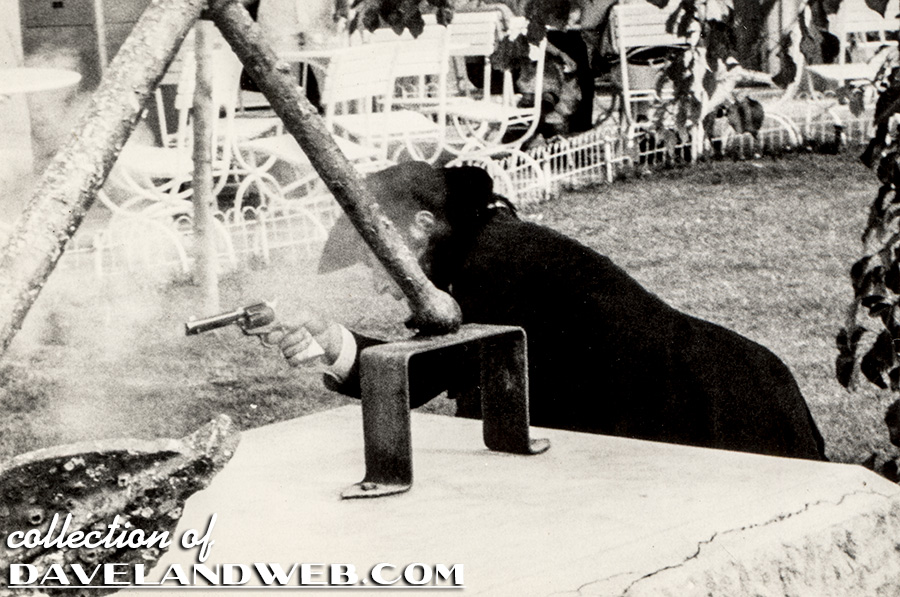 Could this young guest be a protégé of Bart's?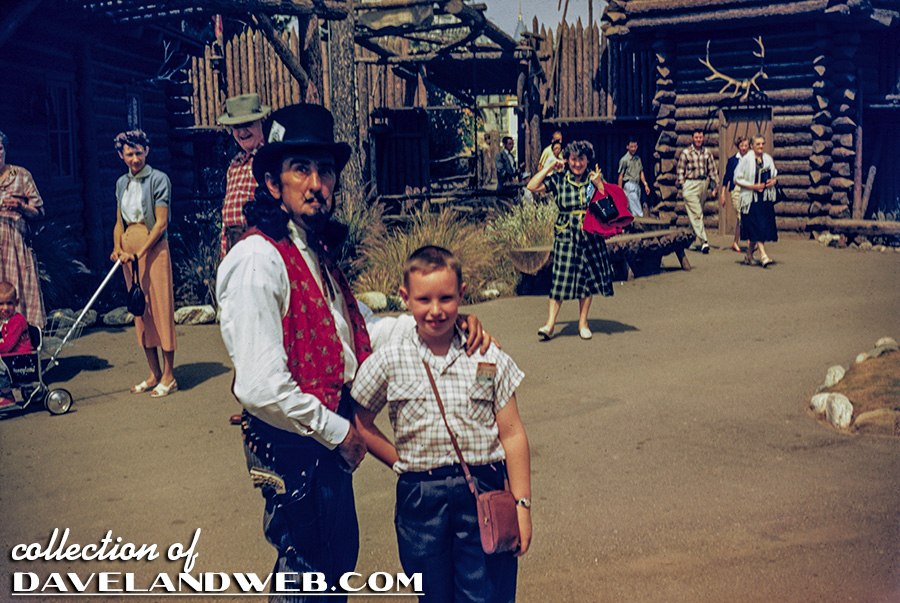 Sheriff Lucky is in the background on the right, enjoying the antics of Bart.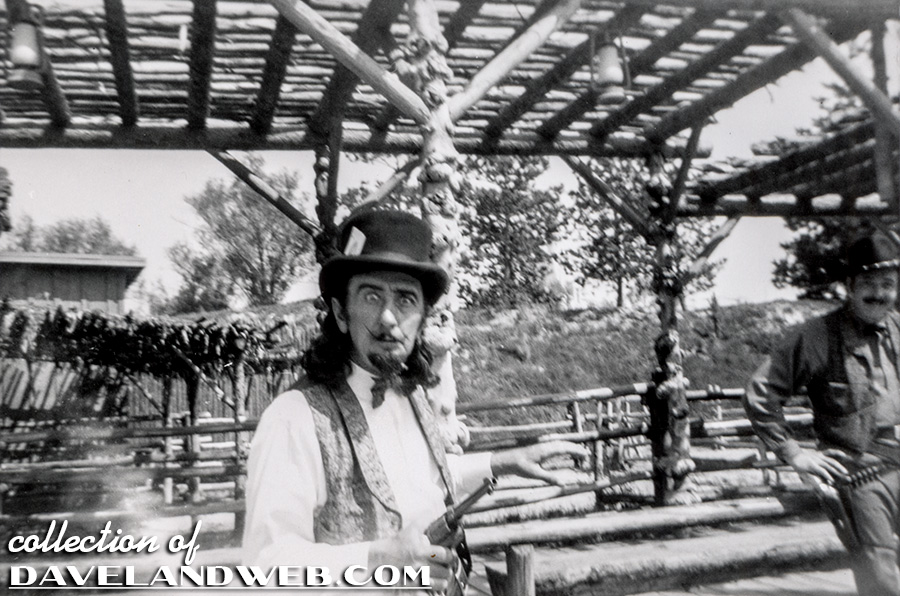 Good and Evil, all in one shot.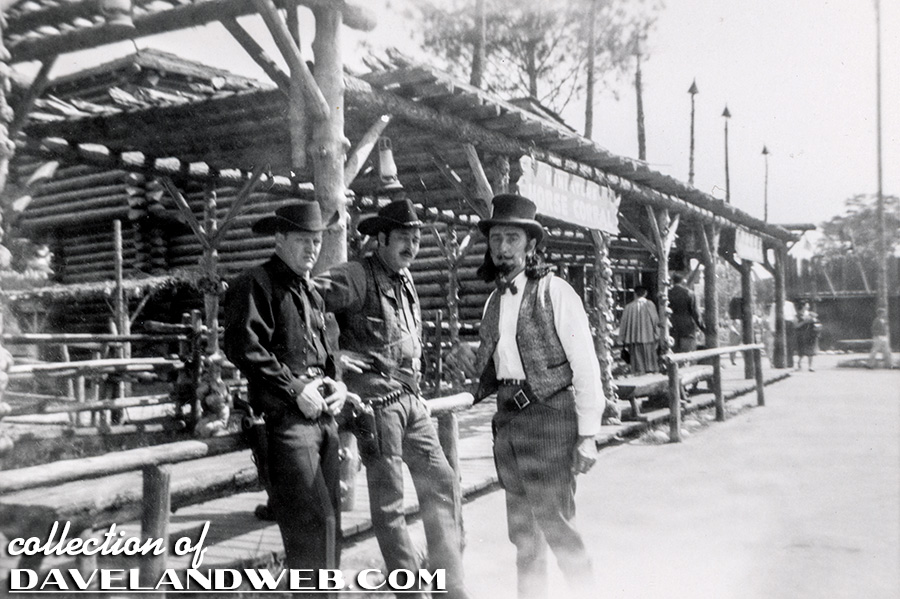 In this August 1958 photo, it would appear that Lucky is being played by a different cast member.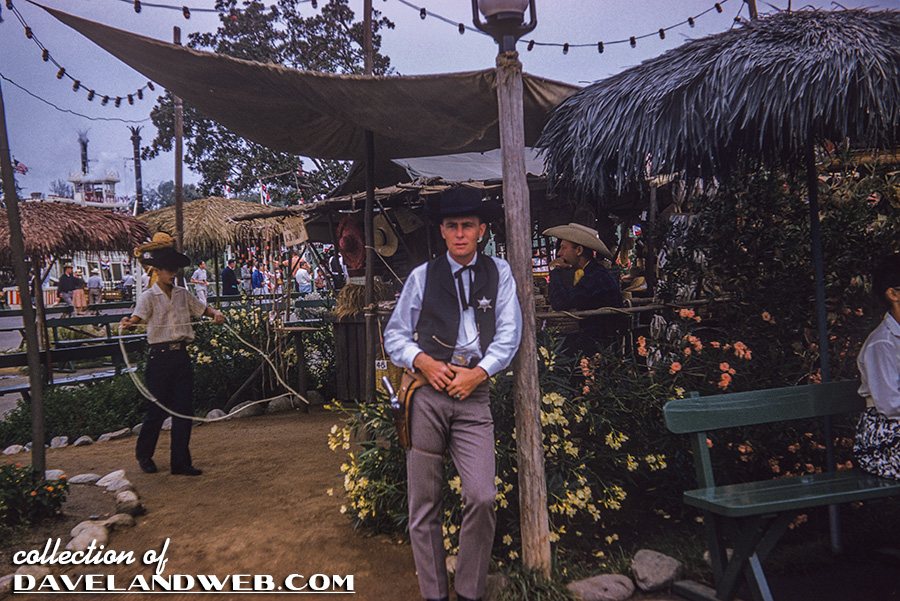 Meanwhile, on top of the Golden Horseshoe, Wally Boag entertains the guests below with his antics: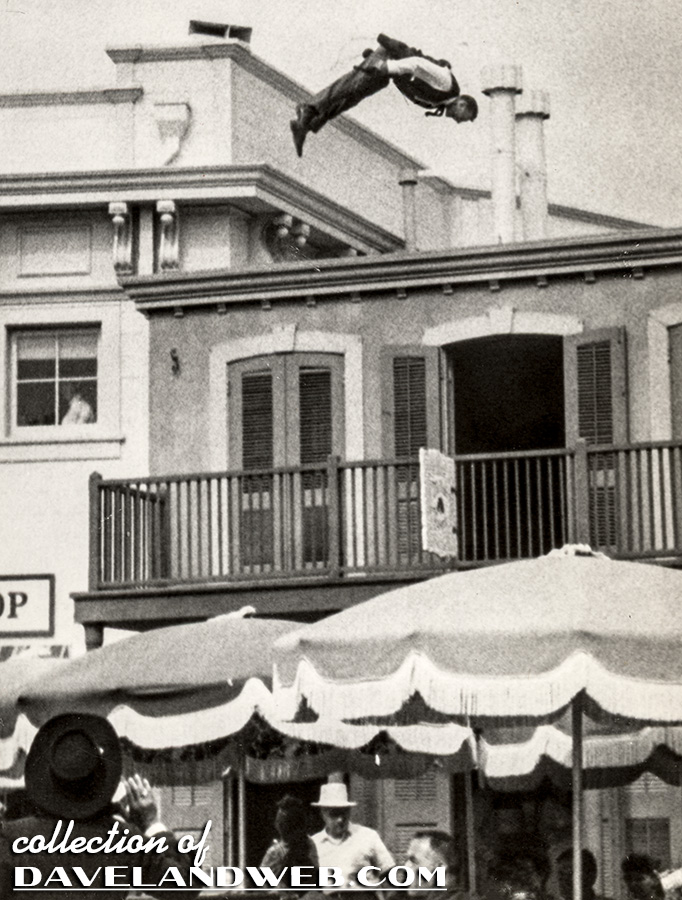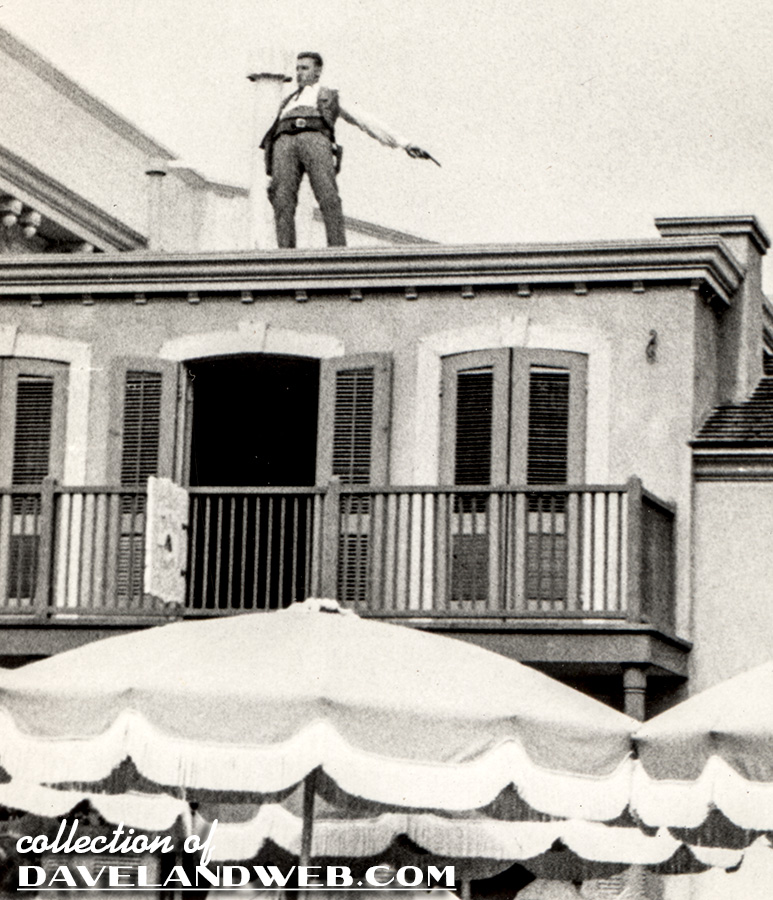 In August 1960, the stars of "Zorro" put on a show for Disneyland guests.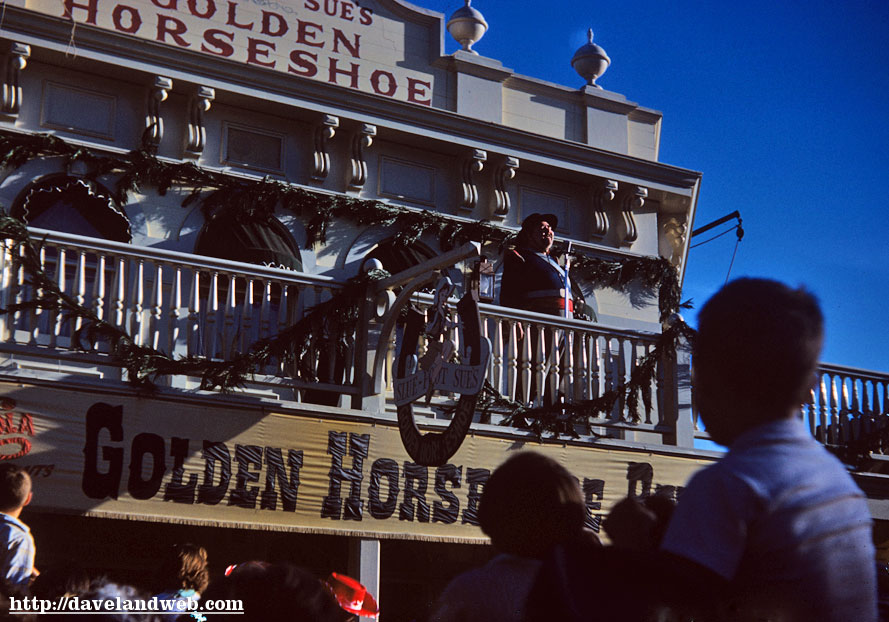 Chances are the fights on top of the Saloon and The Twain were performed by stunt actors, while the real stars (Guy Williams and Britt Lomand) came out afterwards to circulate among the guests.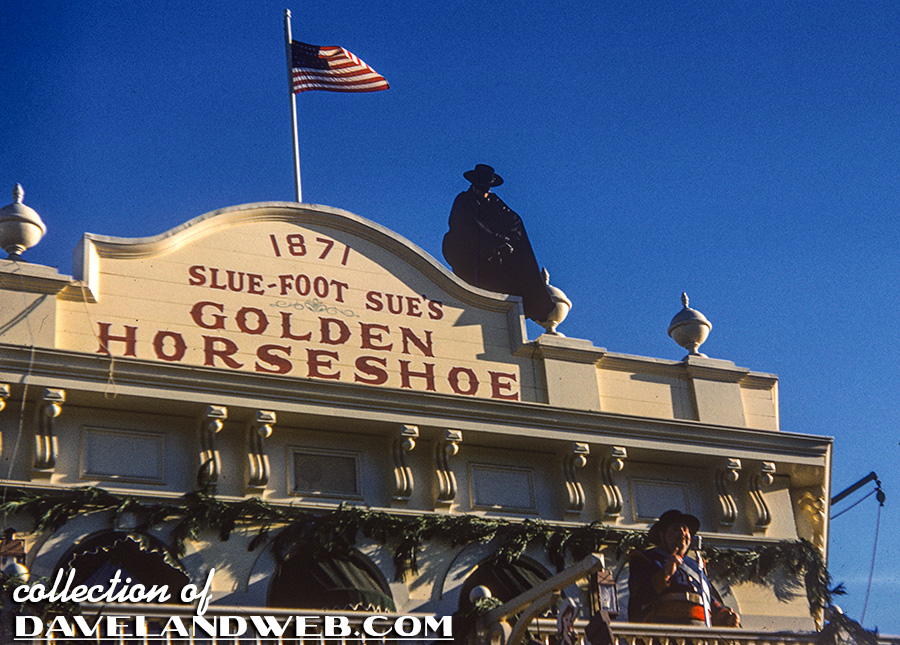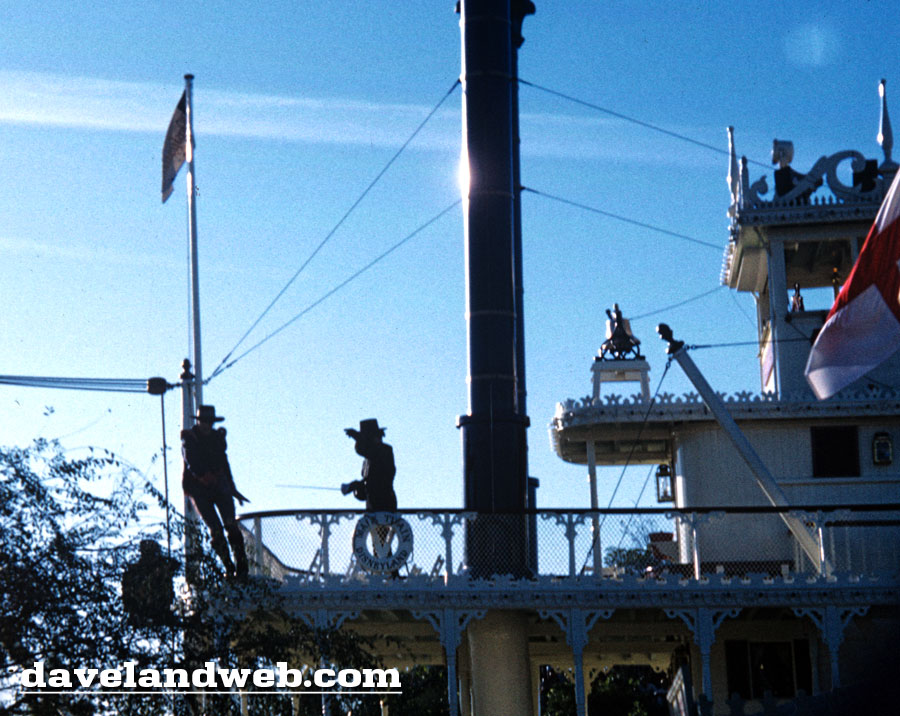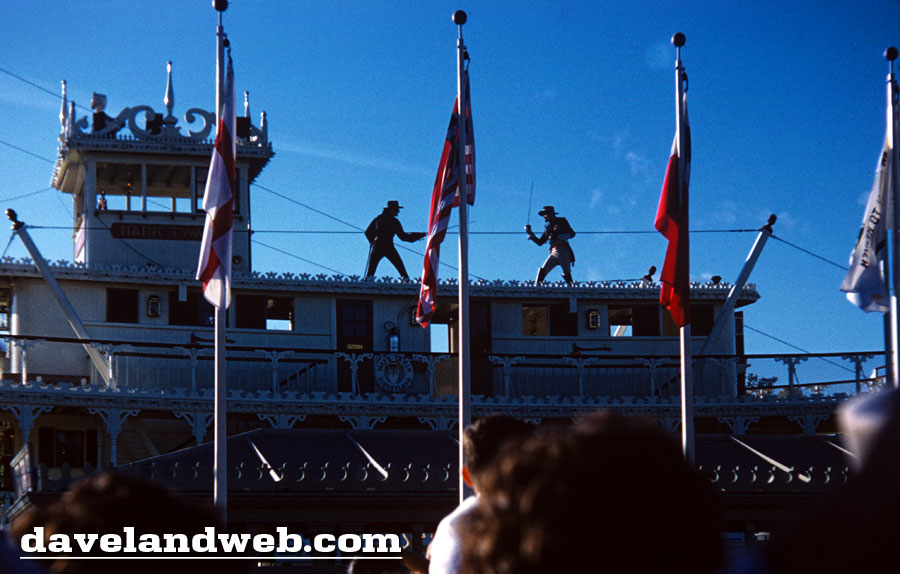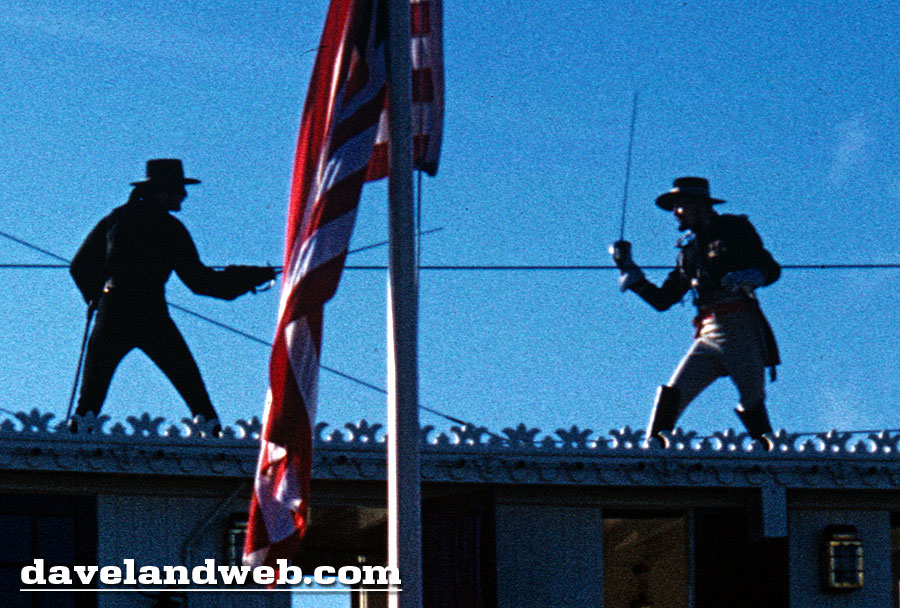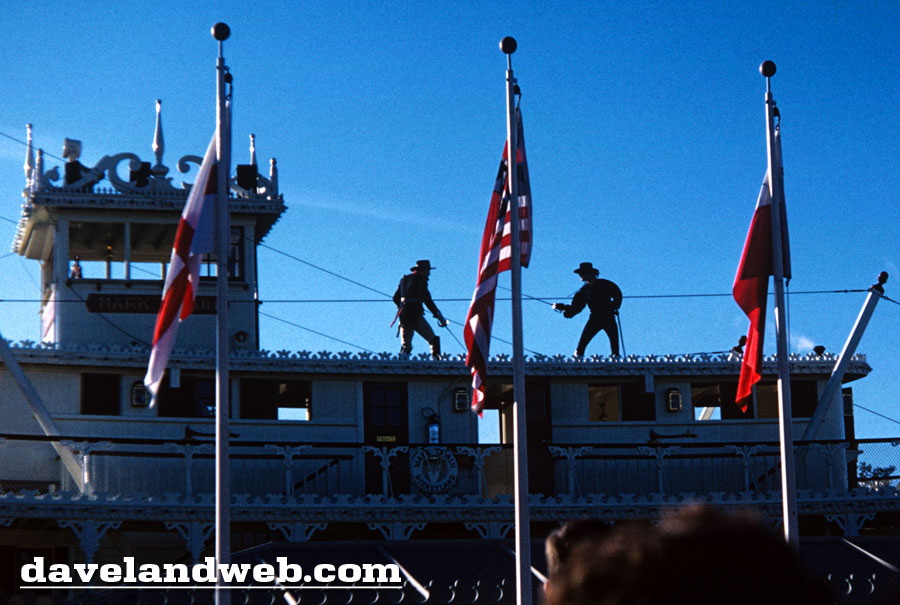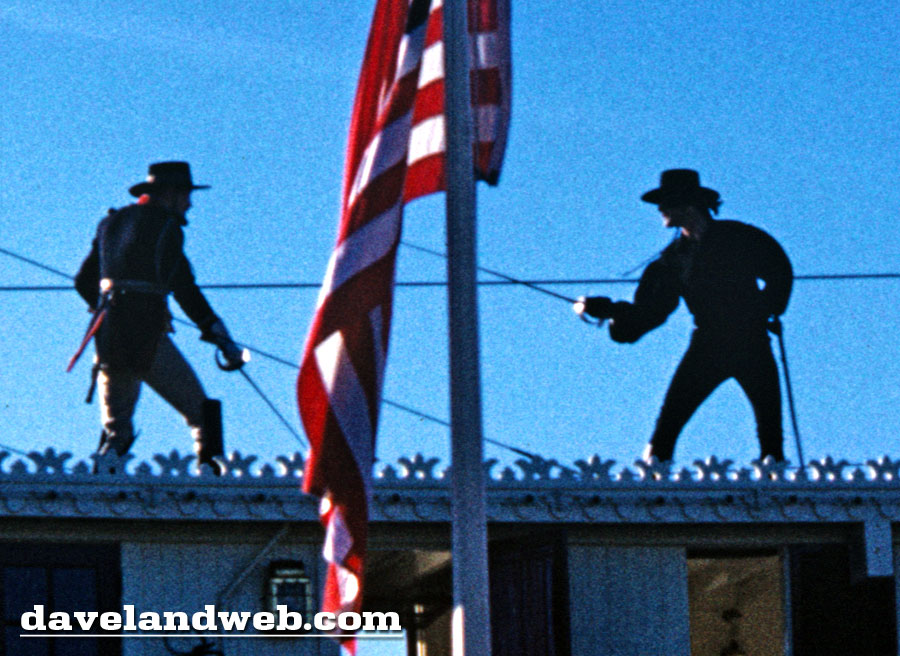 Guy Williams, also known as Professor John Robinson from "Lost in Space" duels with a young guest...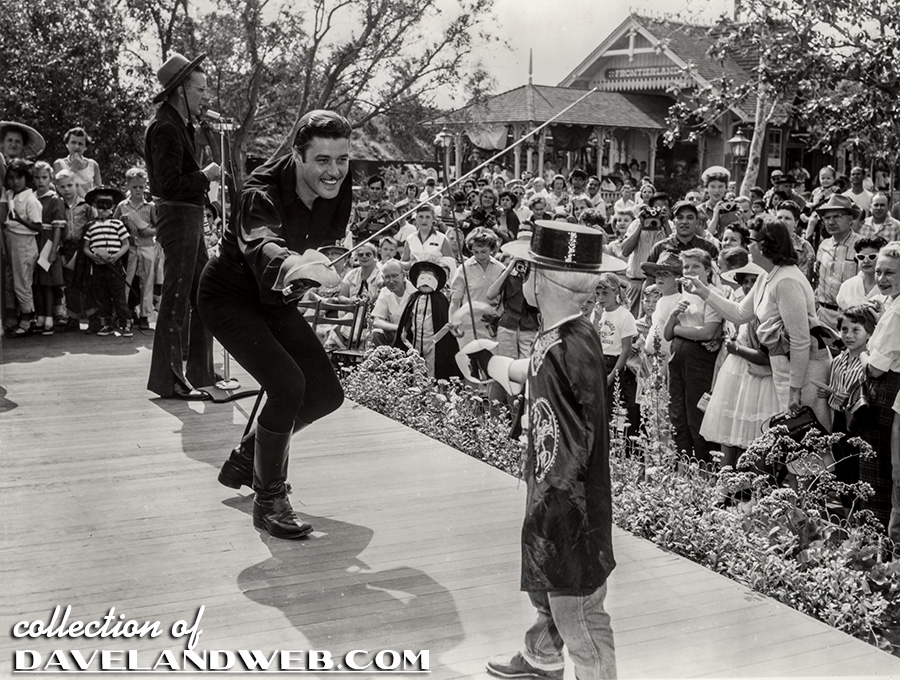 and signs autographs for his adoring fans.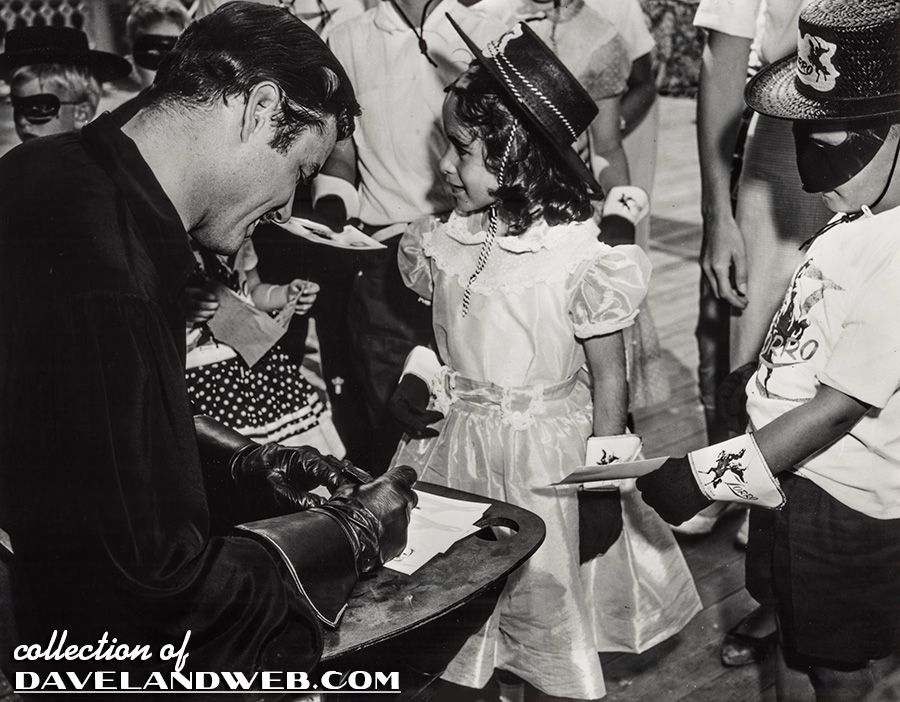 See more vintage & current Disneyland Frontierland photos on my Frontierland web page.