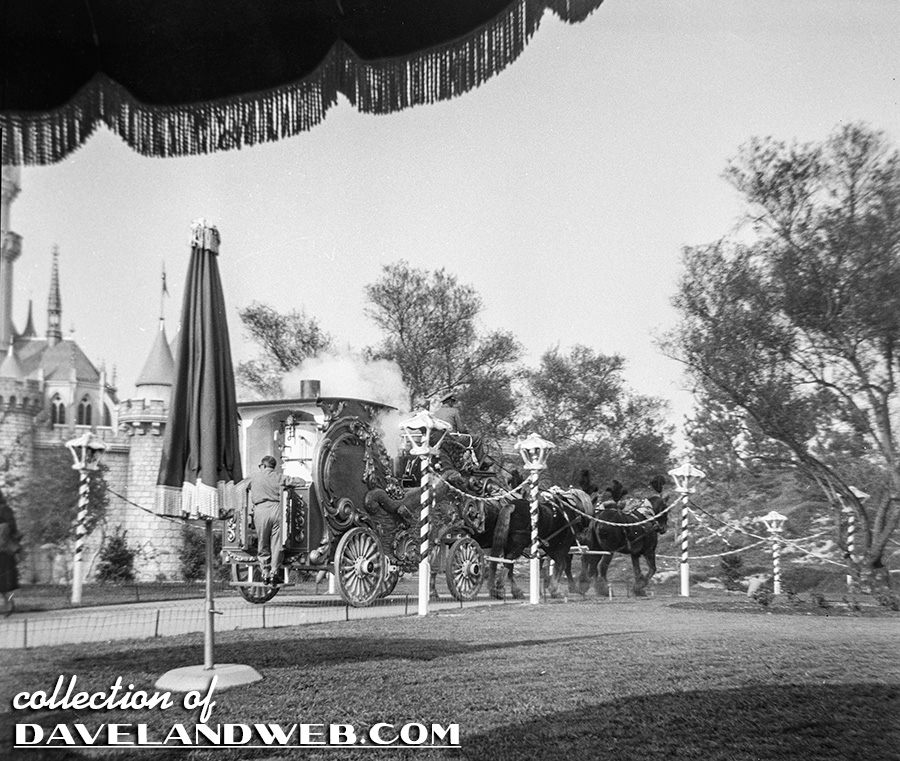 I'm at the Hub...now it's time to make some big decisions in my time-fluid trip to Vintage Disneyland. My choice might surprise you; I would take the Omnibus or perhaps hoof it over to the Mickey Mouse Club Circus. Yes...I would want to be one of the few who experienced Walt's vision of the Big Top.
The pathway that now takes guests to the Matterhorn and winds around to small world was once a path to The Mickey Mouse Club Circus.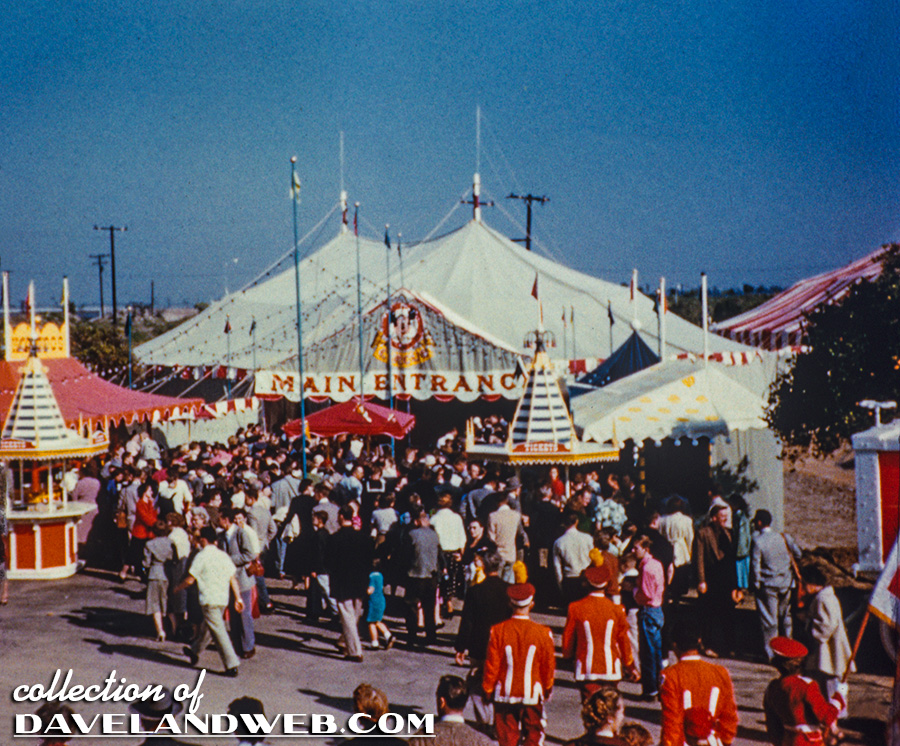 Look at those detailed and refurbished vintage circus wagons; nothing but the best for Walt!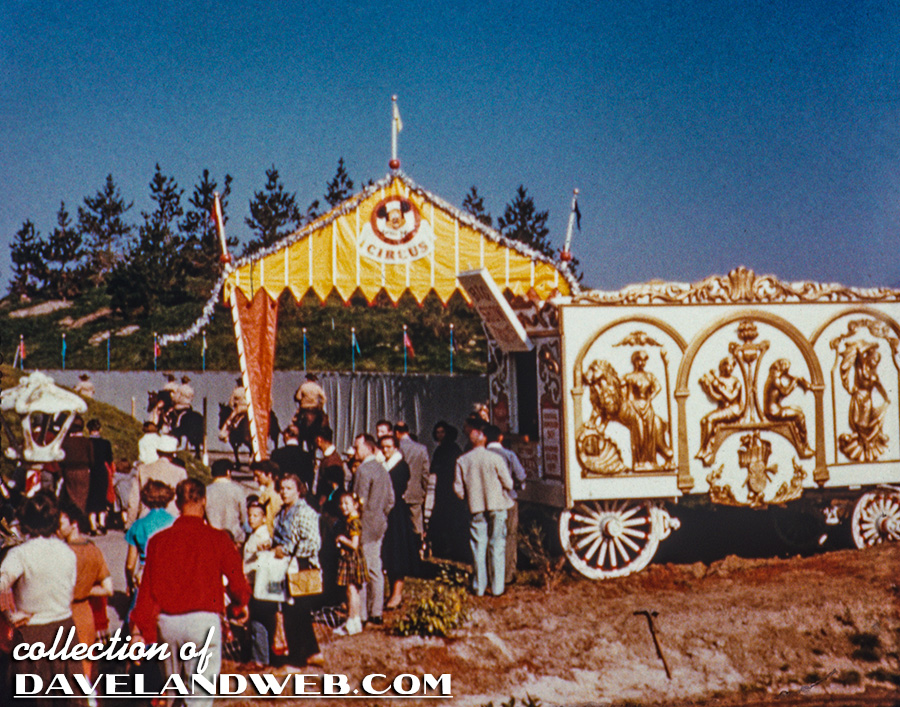 John Herriott and showgirl, setting-up exercises by the painted pachyderms: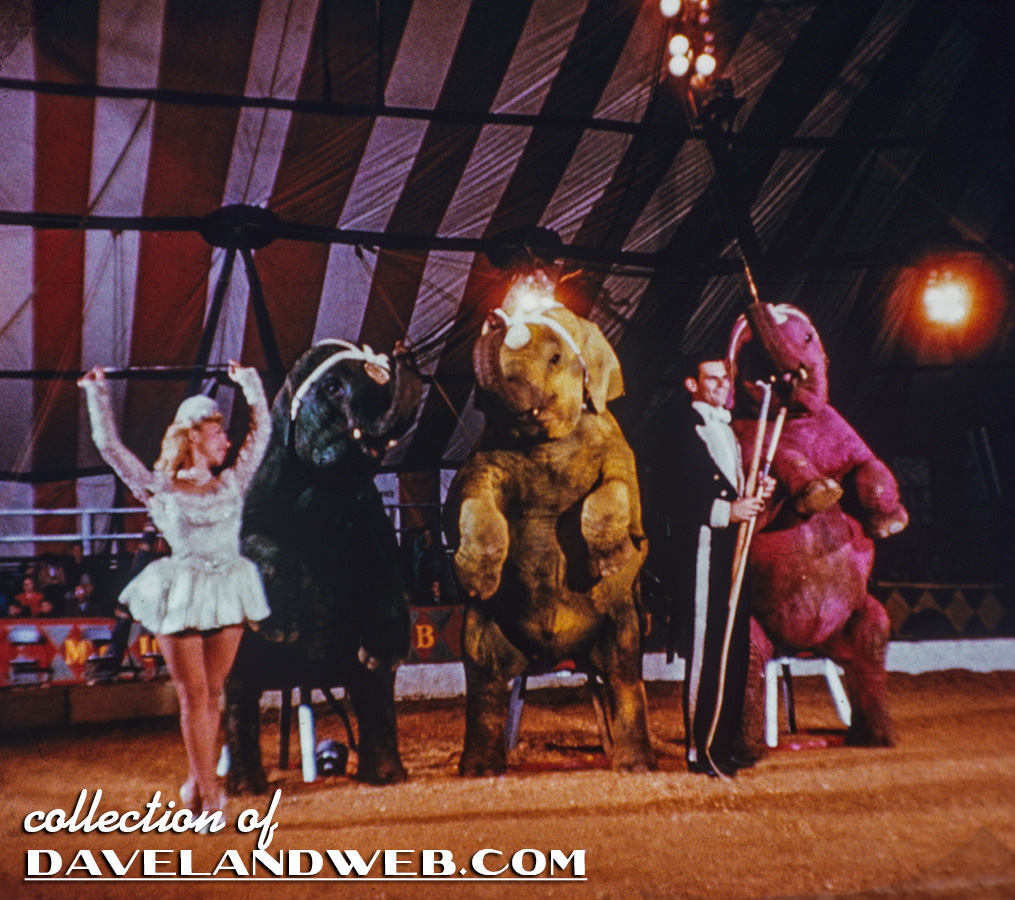 Sprung from the board, this lovely lady is caught mid-air!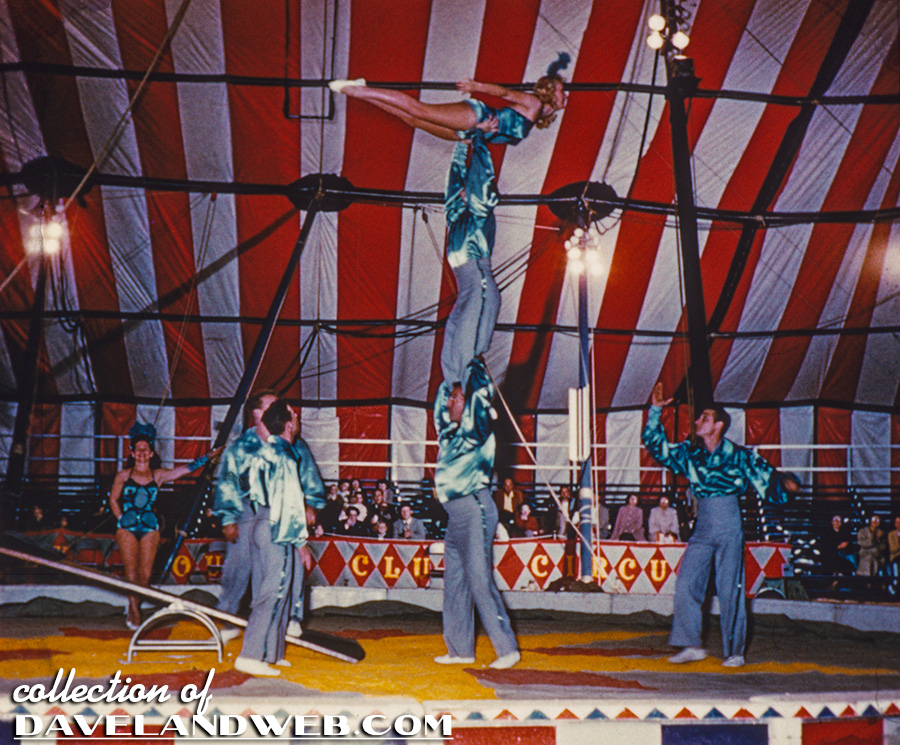 This show had almost everything...except an audience.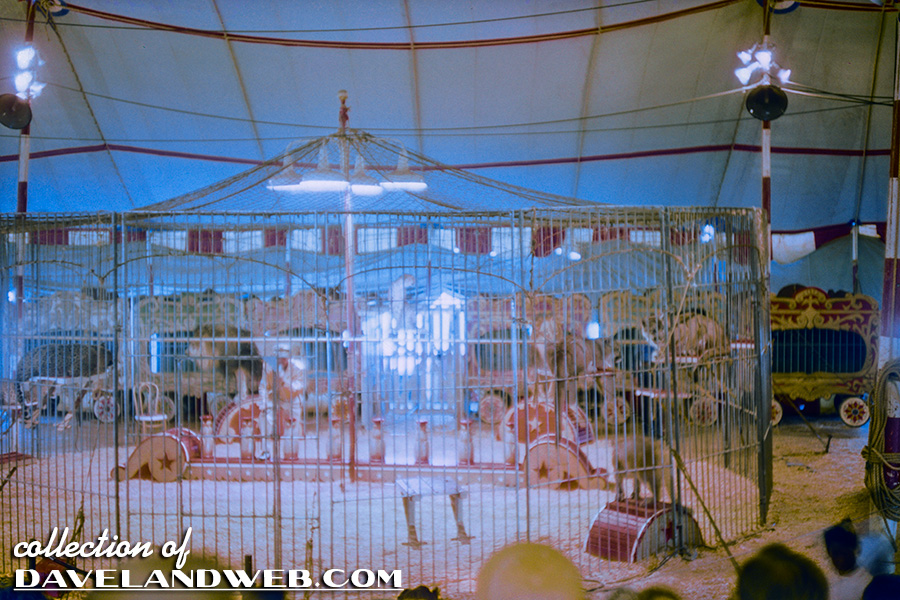 In this exterior 1956 shot, you can see the tent and wagons.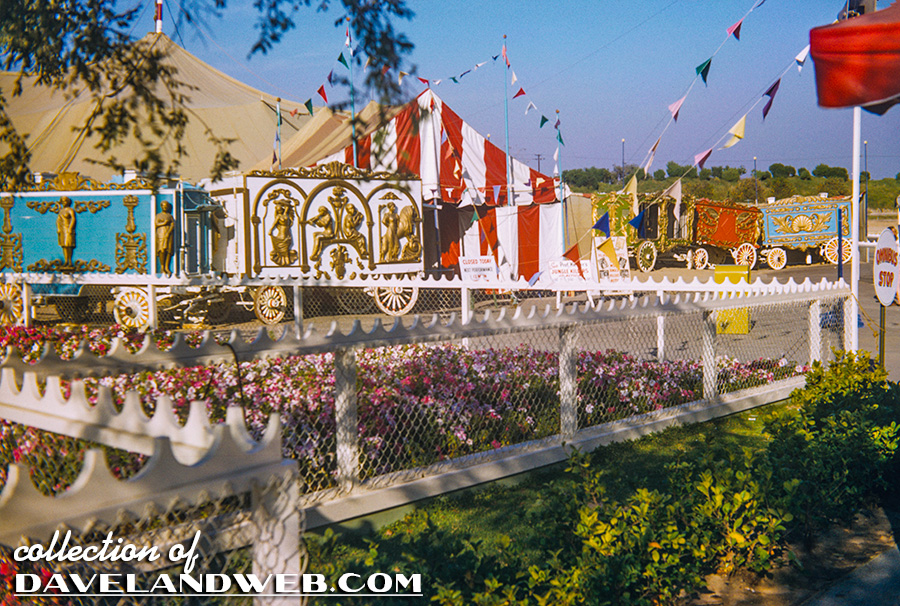 Zooming in, the signage lets you know that the Mouseketeers have left the show and only Professor Keller remains.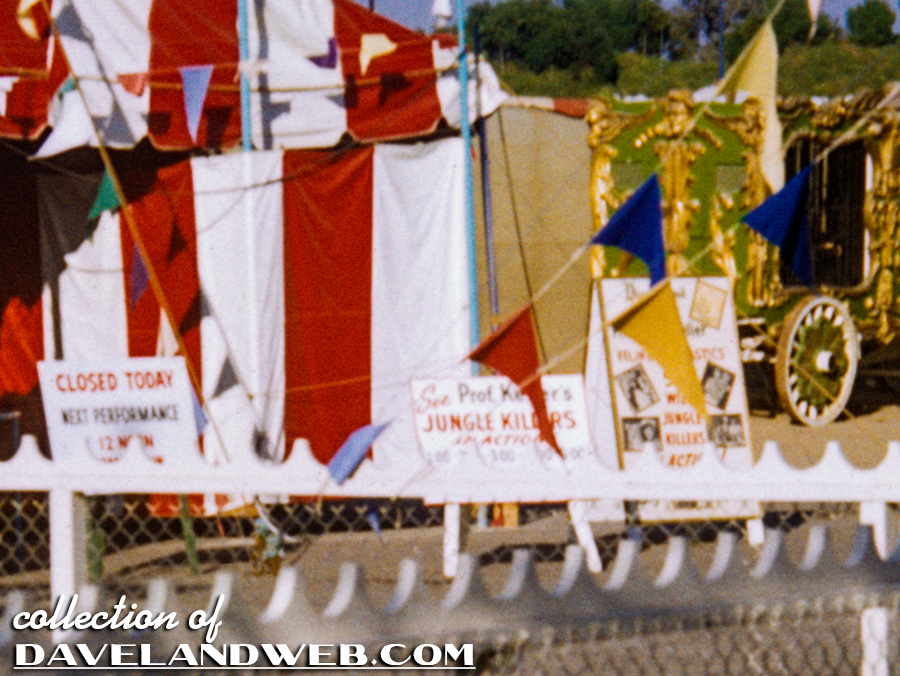 You can also see that the Omnibus once had a longer route, taking guests past Central Plaza.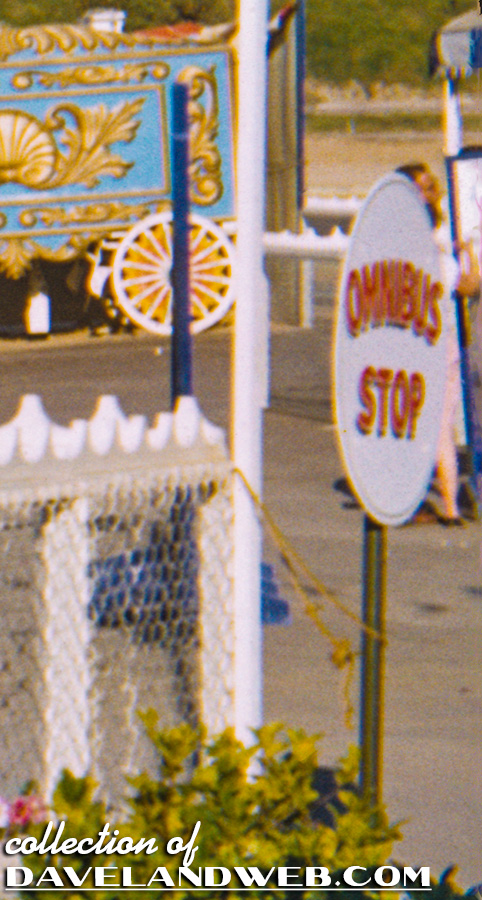 Not much later in history, the wagons were virtually gone and the tent would be shortly repurposed for Holidayland.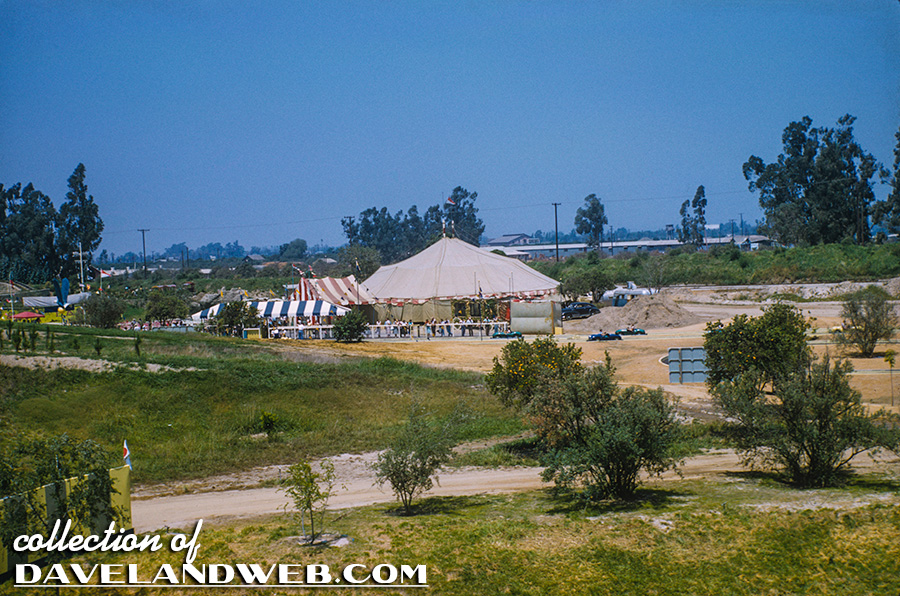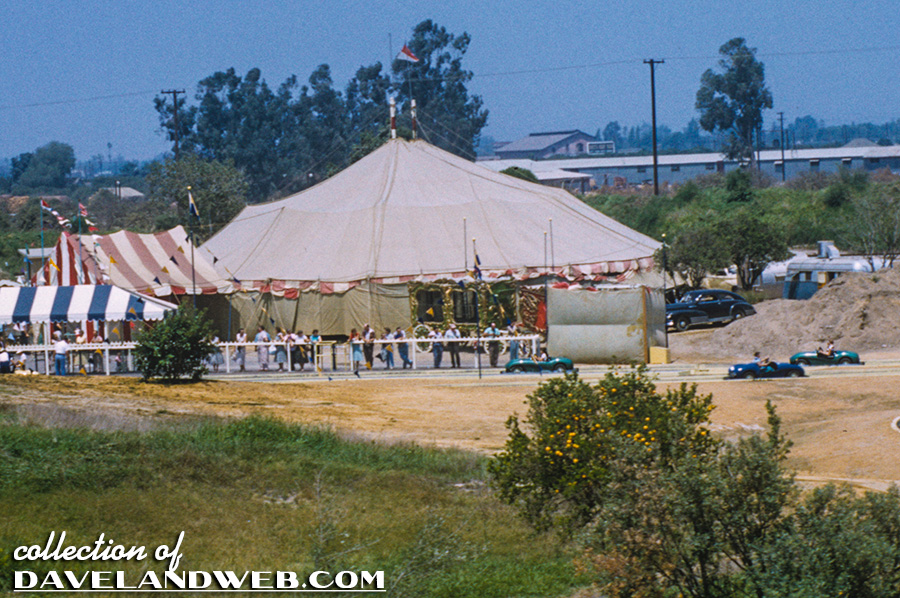 What I would REALLY want to see is Walt Disney at the Circus; to see how proud he was BEFORE it became apparent that his happy vision of a circus was not what guests were flocking to Disneyland for.
These lucky children caught Walt in the after period. Still in the area overseeing Professor Keller, Walt Disney posed with these young children as their father, Franklyn Taylor, snapped this amazing photo.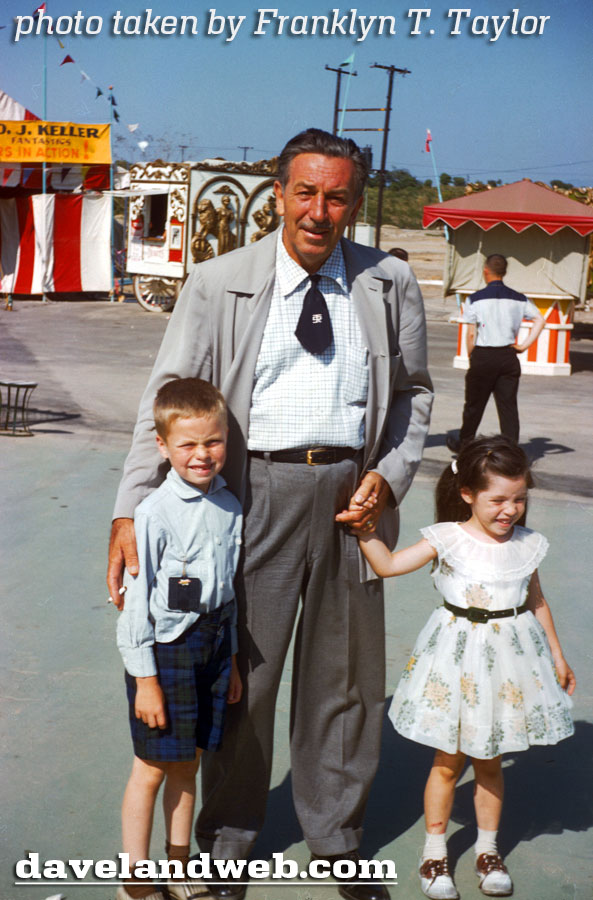 As Chris recalls:
In 1956 my father was transferred by his employer, Goodyear, from Akron to Los Angeles. We drove across the country on Route 66 in a Buick sedan with four kids, then spent the summer in a Long Beach motel right along the beach waiting for our new Anaheim house to be built. The weekend before we moved into the house, we splurged and stayed at the Disneyland Hotel, which we had heard all about on the Disneyland TV show the previous year while still in Akron. While at the Disneyland Hotel, we, of course, visited Disneyland for the first time. Again, we had heard all about this wonderful place for the last year while watching the Disneyland TV Show. While at Disneyland, we saw Walt walking the grounds and asked to have this picture taken with him. He kindly obliged. Note the cigarette in his right hand, the habit that eventually cut his life short.
MANY thanks to Chris for sharing this cherished family memento and anecdote. Anyone out there care to make a suggestion to where I travel next on this Vintage Disneyland Trip?
See more vintage Disneyland Mickey Mouse Club Circus photos on my Mickey Mouse Club Circus web page.