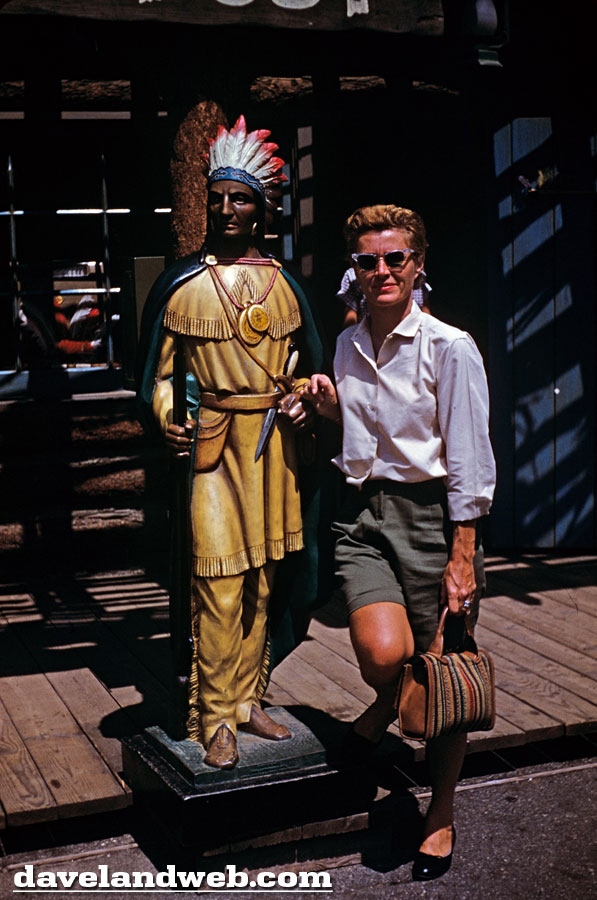 For many, it's the Partners Statue; for others, it's the hippos on The Jungle Cruise. For me, it's Indian Joe. He's a touchstone...an icon that begs to be noticed, acknowledged, and photographed each time I visit the park. Unlike his counterpart on Main Street, this faux wooden indian was not around on Opening Day. The first photo of Frontierland in my collection that shows him is this opening shot from October 1959.
Obviously, other guests felt the same way that I do, as he is one of the most repeated images in my collection. Here he is again, also from 1959: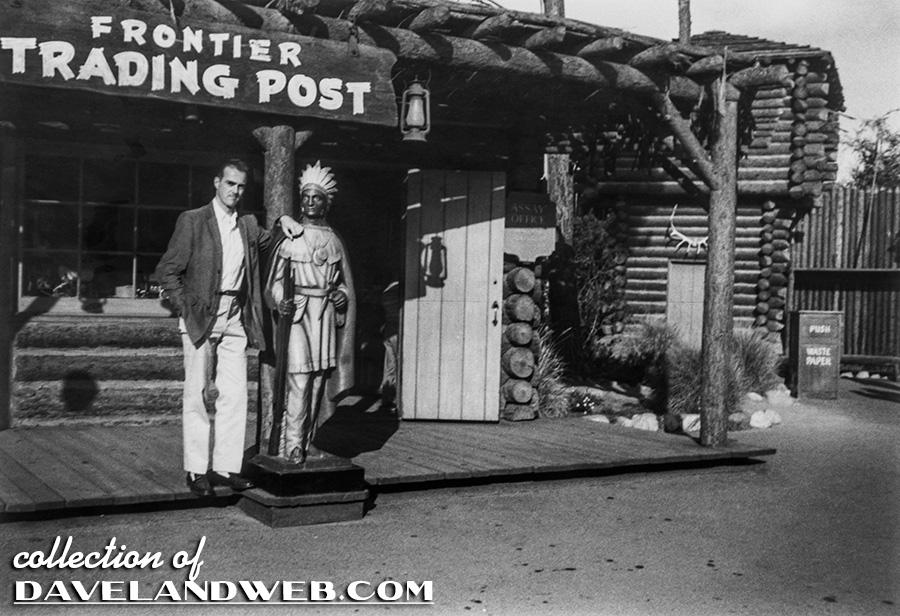 October 1960: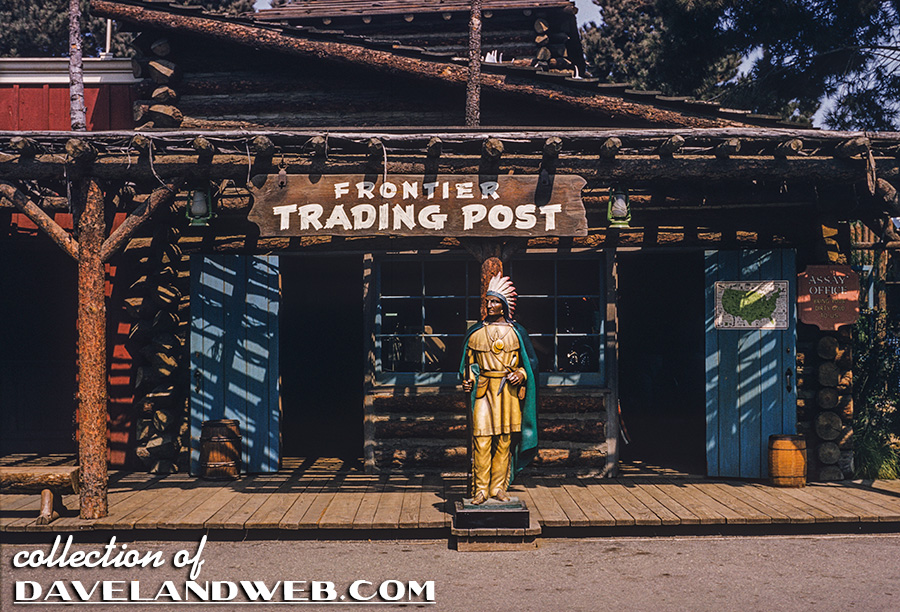 February 1962: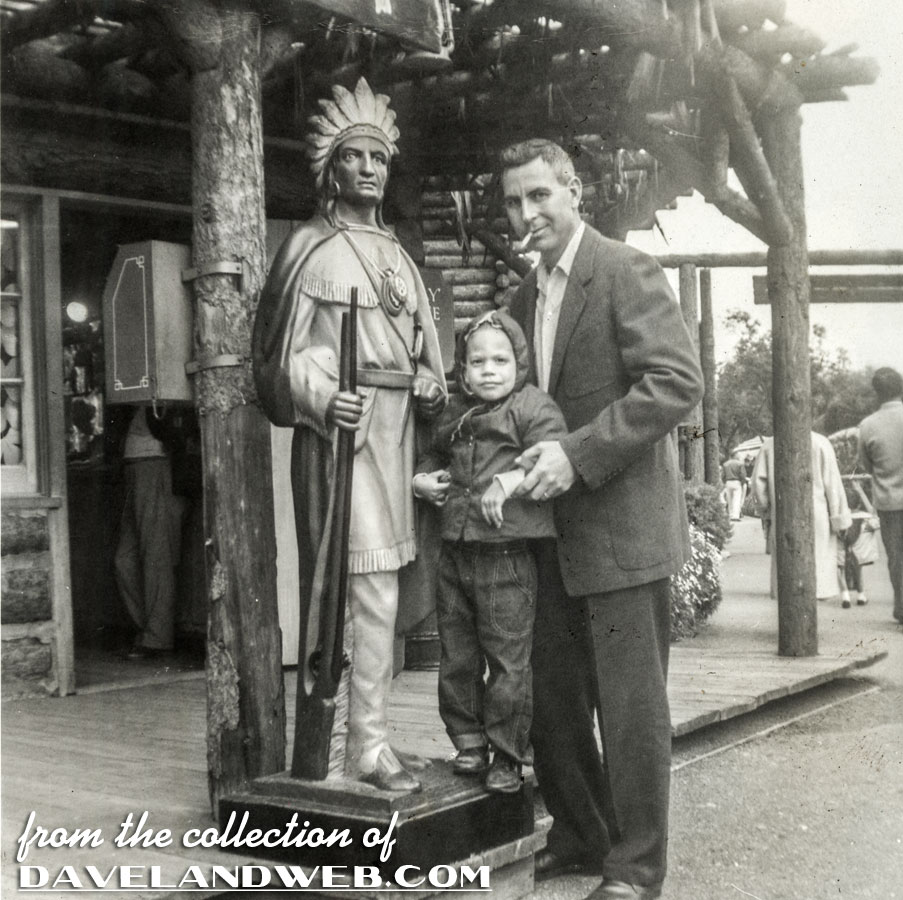 September 1962: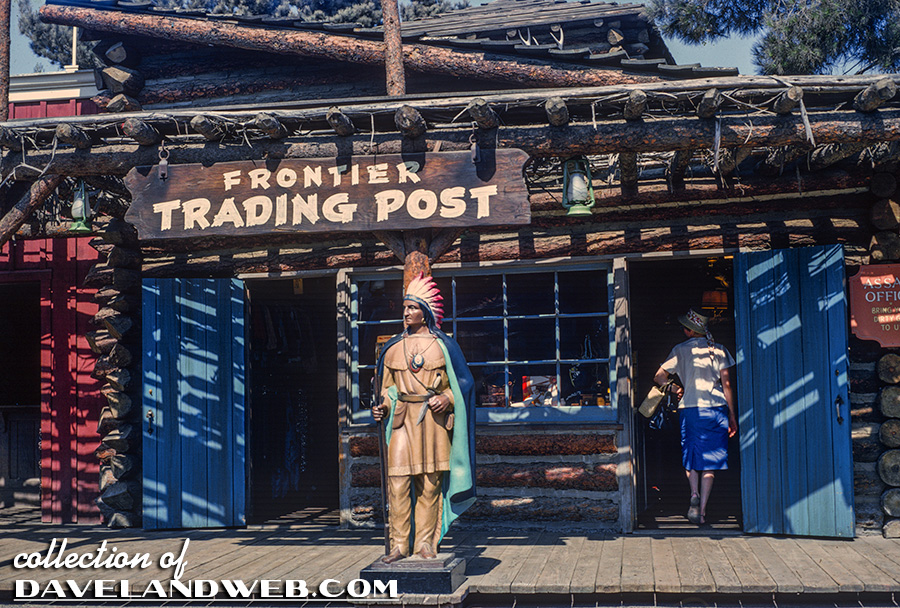 December 1963: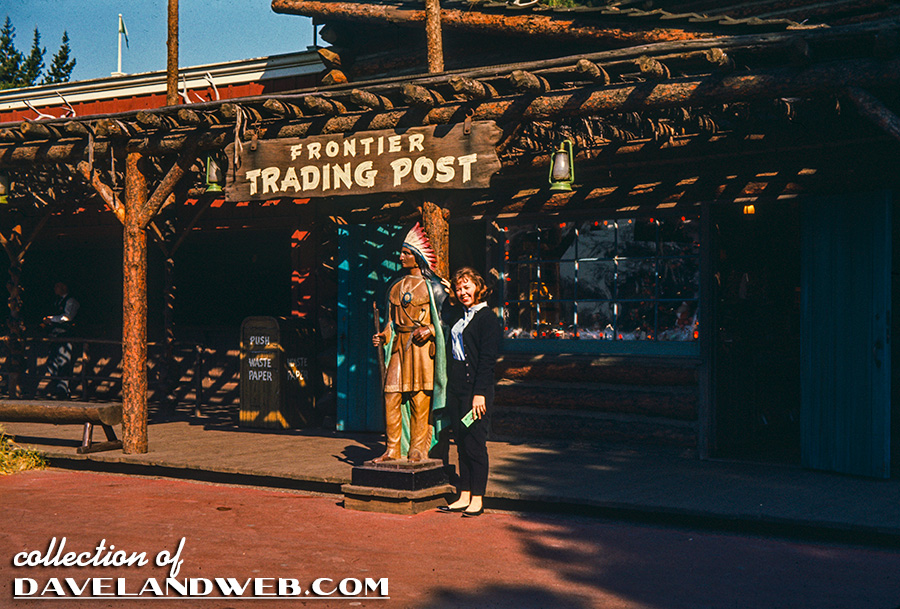 My brothers and dad pose with Joe circa November 1965: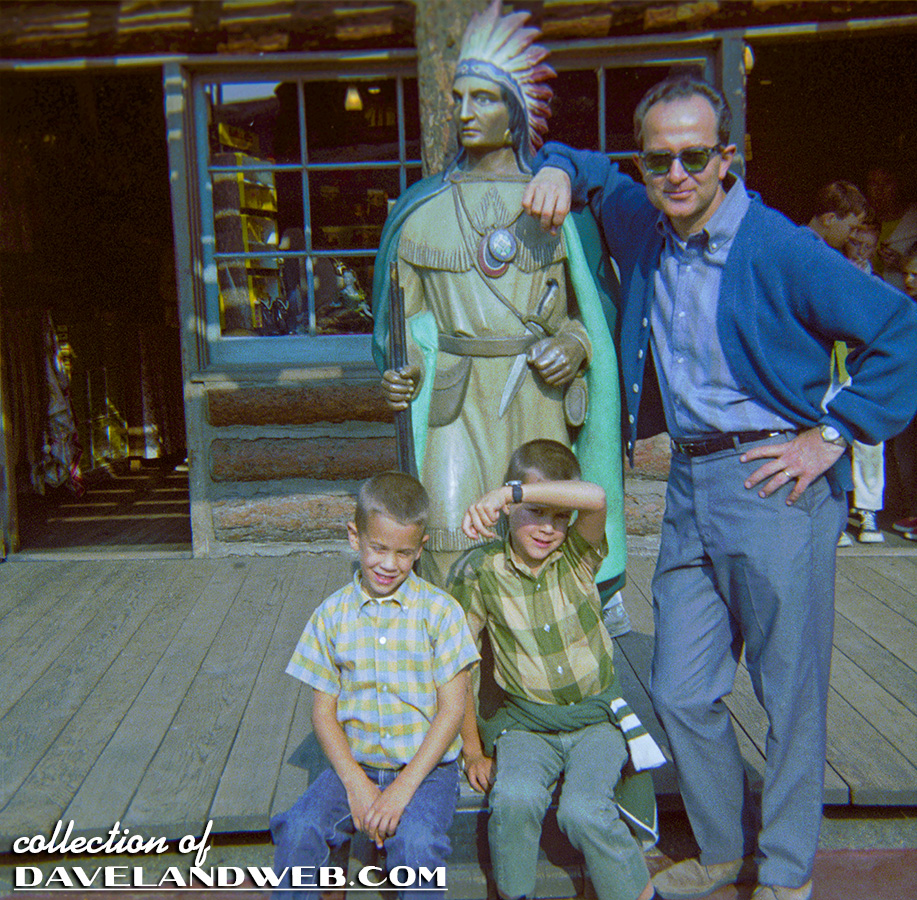 Also 1965: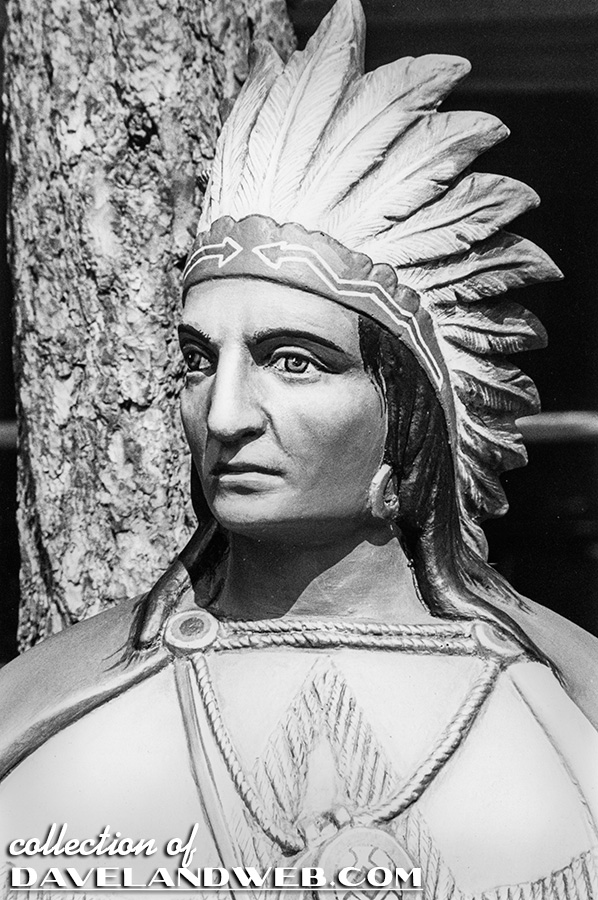 January 1968: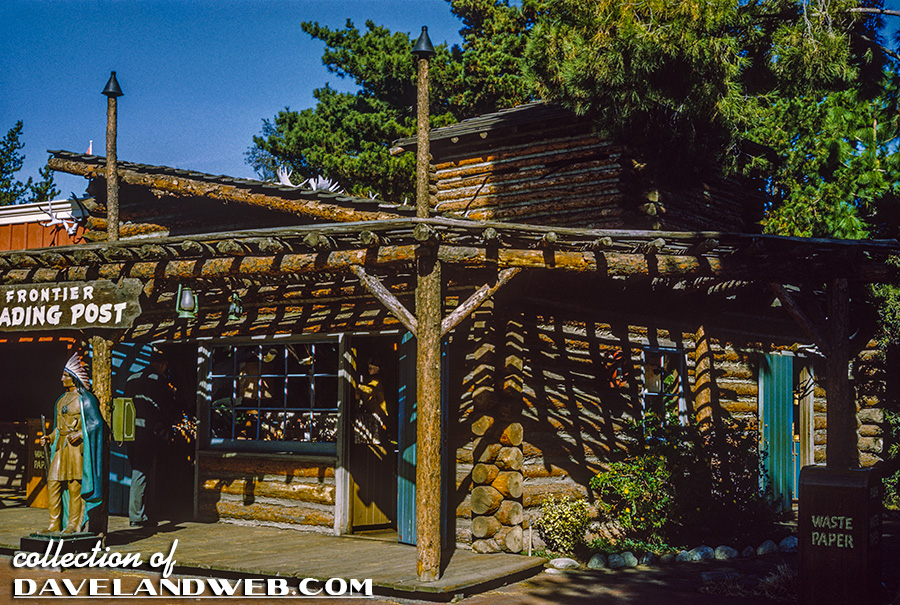 And finally, a contemporary shot of Joe in the hands of a private collector, being defiled by Sally Struthers. Oh the indignity.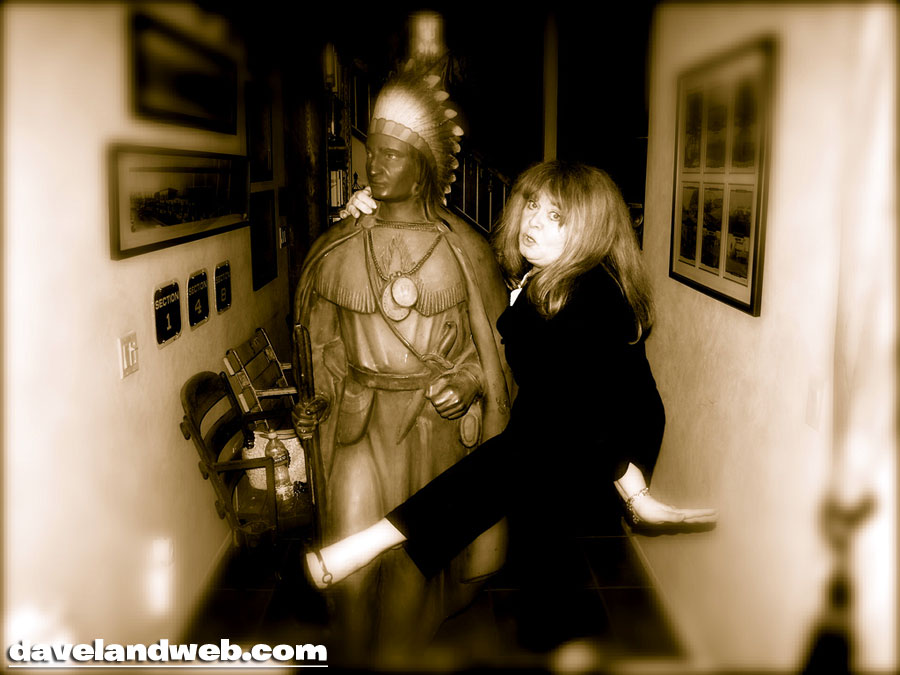 Here's the story. I was first contacted by a collector named Chris:
In 2005, for the 50th anniv. they FINALLY replaced both Indians with new, freshly painted models made from the exact same mold (from fiberglass) One ended up in San Francisco and one ended up with us (purchased at a small store in Buena Park).
This sparked a response by Jordan from
The Perky Pickle Blog
:
The Indians were made out of fiberglass from a mold. They still are. In fact, I'm always amazed how flimsy they seem in the park. In fact, that's the problem. The fiberglass guys take a lot of wear and tear. They actually would be replaced every five to seven years from what I've heard. I actually bought the second Indian that the poster mentions. It was in San Francisco with an antique dealer who purchased it directly from the Disney prop warehouse. I heard there was another. The one I have is from Frontierland with the green cape. I believe the other one was from Main Street.

My Injun is in pretty good shape with the only damage being a light crack in the rifle top which was always the first to go. Indian Joe was originally supposed to look like a carved Cigar Store Indian from the Victorian era. The old Disney Indians were painted that way...even with a simulated patina to look like old polychromed carvings. Original turn of the century cigar store Indians don't have flesh or wrinkles. They are meant to look like carvings. I have an original 1900s carving and it's AMAZING how much my Disneyland Indian looks like the early 1900s carving! Anyhow, thanks for posting as I was wondering where the other Indian went! we should get these two brothers together!
Although the paint scheme has changed over the years, I am happy to report that Joe can still be found in Frontierland, delighting guests who take the time to give him a little lovin'!
See more vintage & current Disneyland Frontierland photos on my
Frontierland web page.