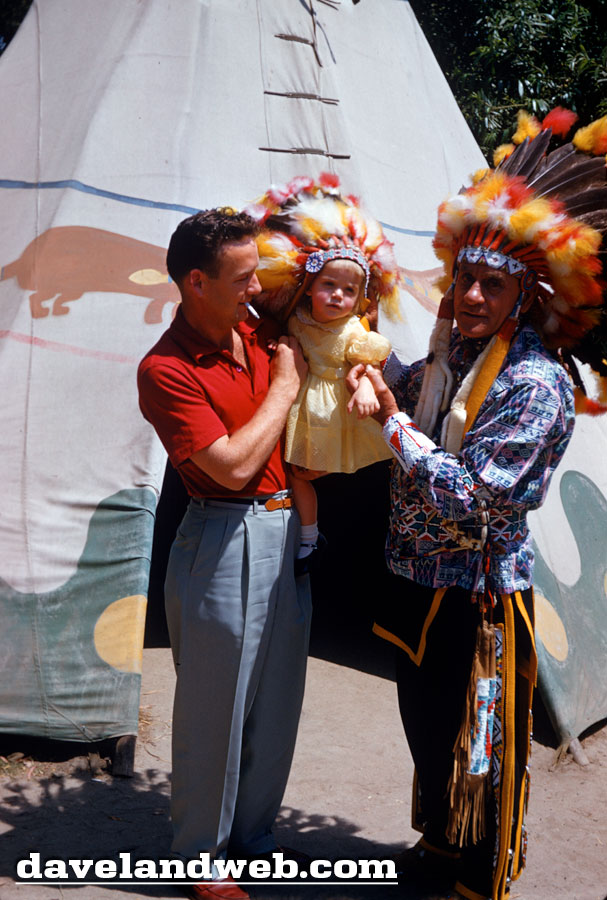 The family that visited Hollywood also stopped by Knott's Berry Farm. Again, I believe these are either 1954 or 1955 images.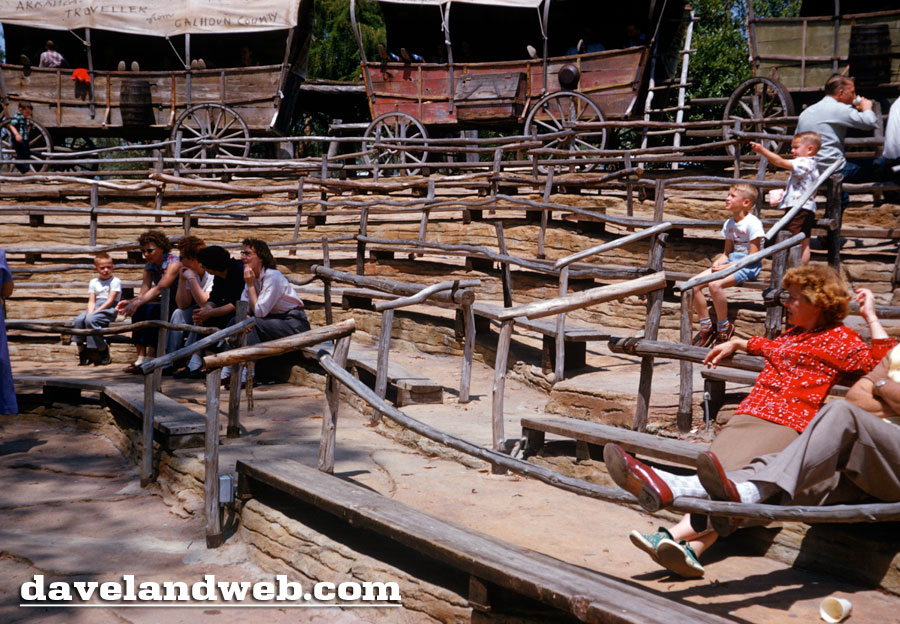 This shot is okay, but...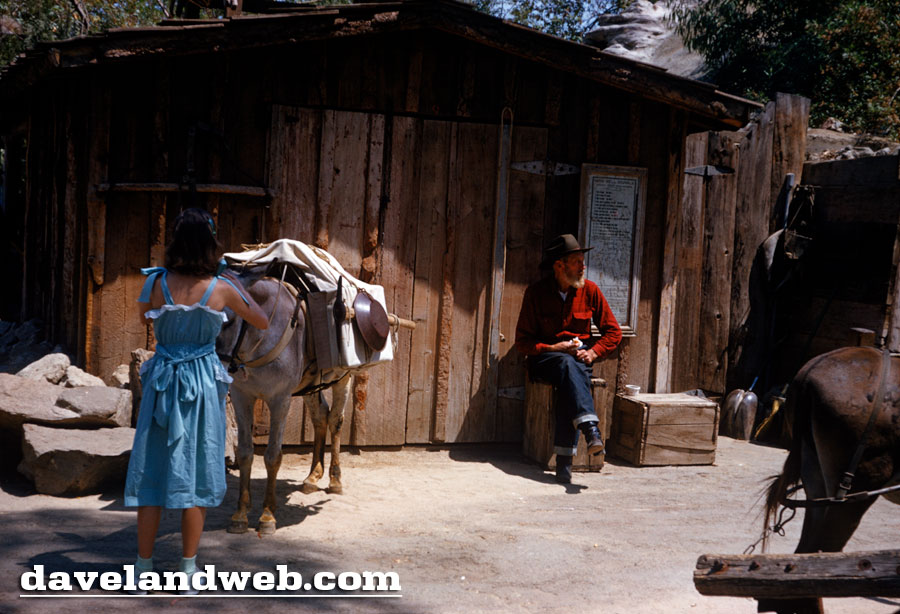 Zooming in on the old gent makes for a very cool shot all by itself.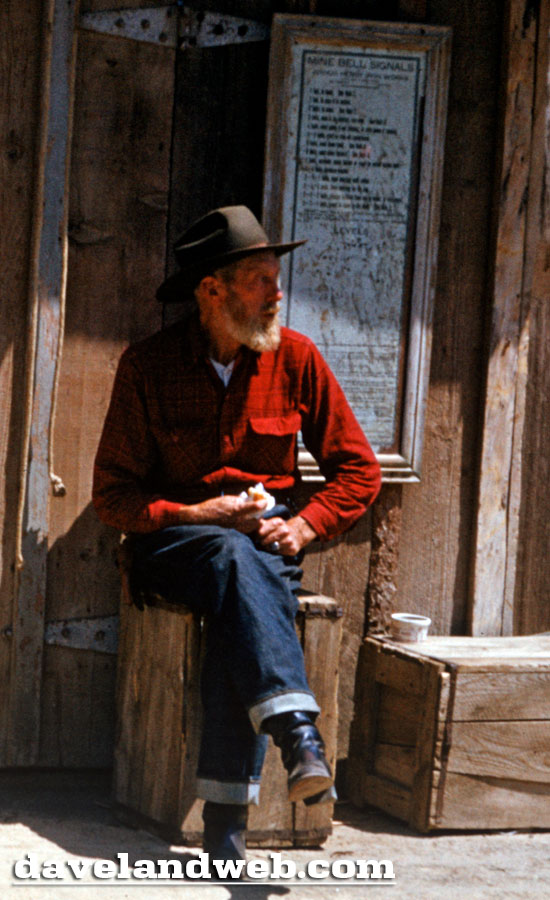 If you can't win the lottery, how about shelling out a quarter to pan for some gold?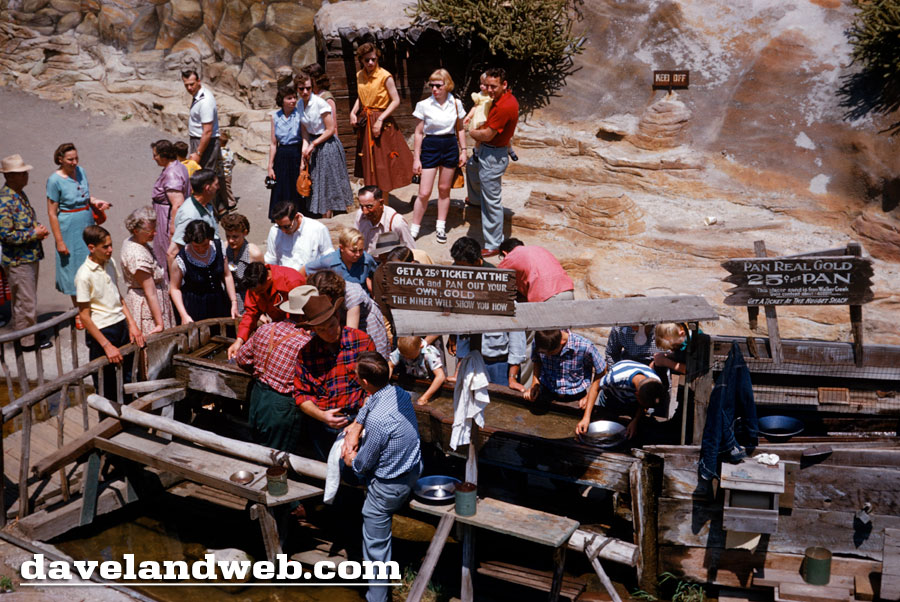 I am in signage heaven! Hand done, too!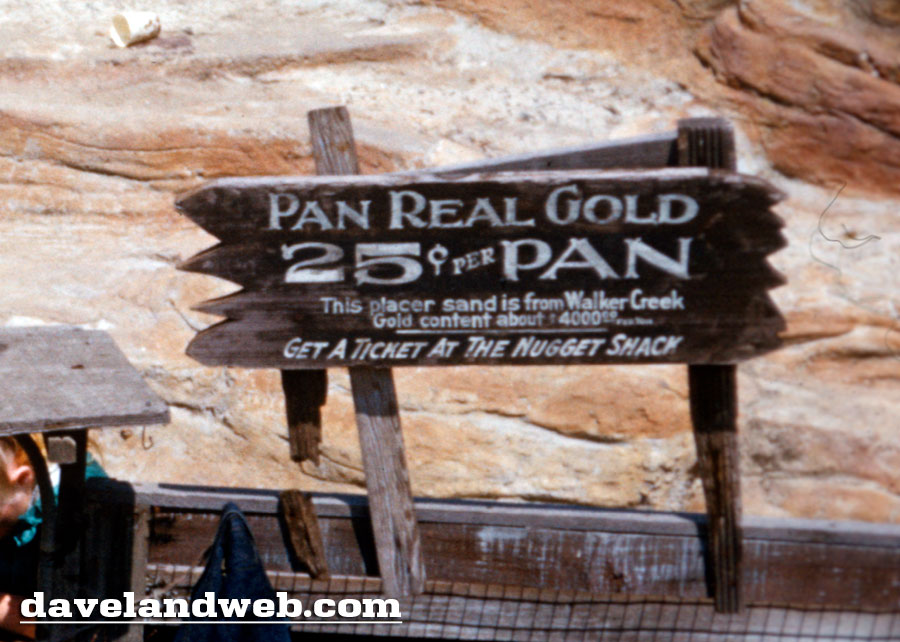 A quarter also gets you some assistance from the Miner on location.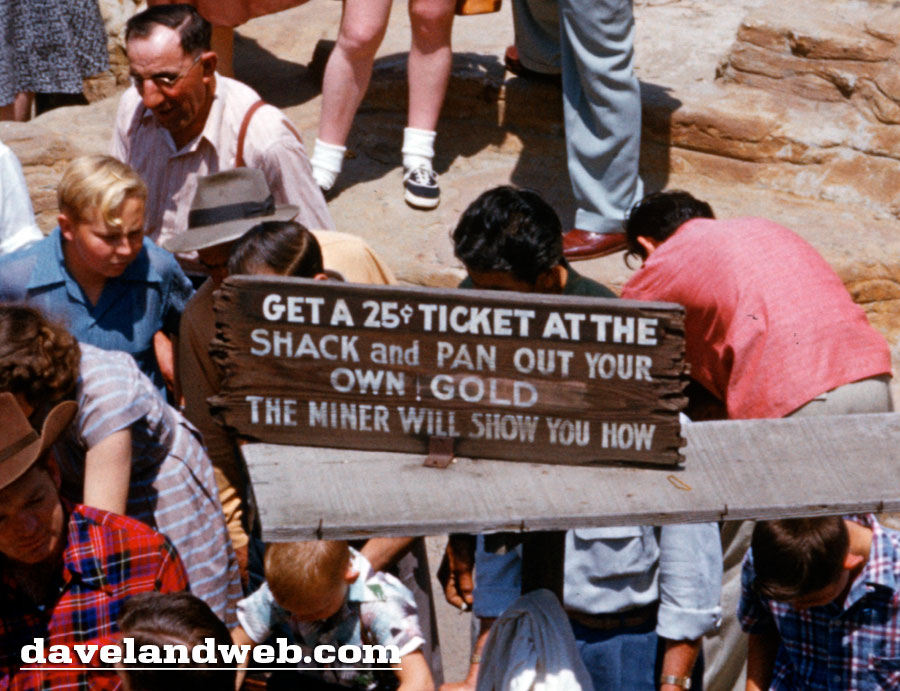 I believe the gal in the middle is sucking on a lemon, getting ready to do tequila shots with her friends.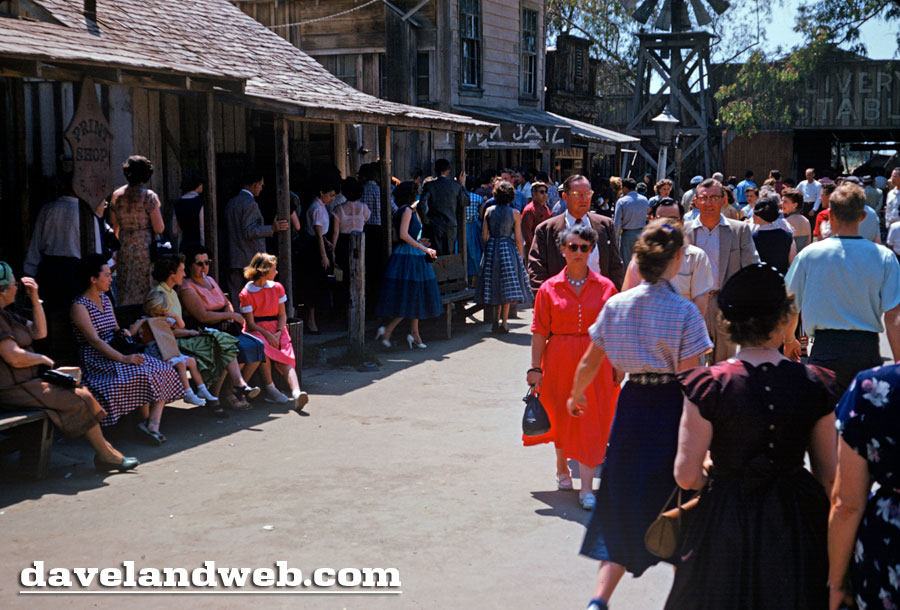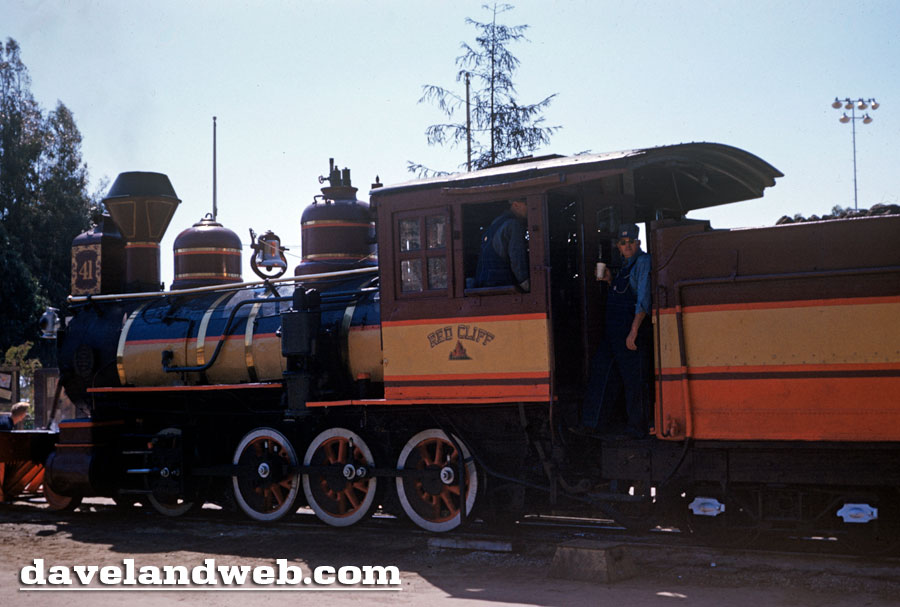 "Live" music at the Wagon Camp!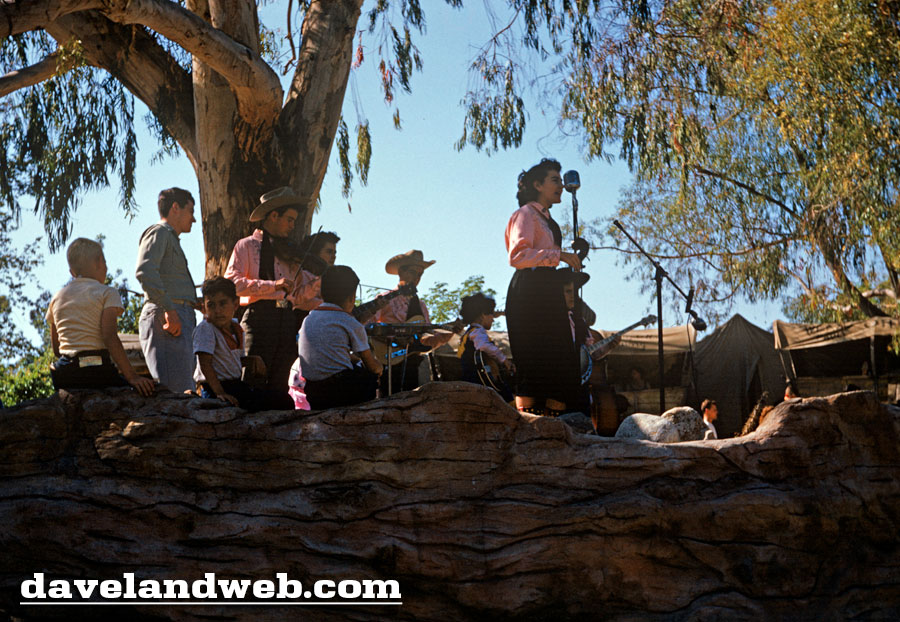 See more vintage & current Knott's Berry Farm photos on my Knott's Berry Farm web page.