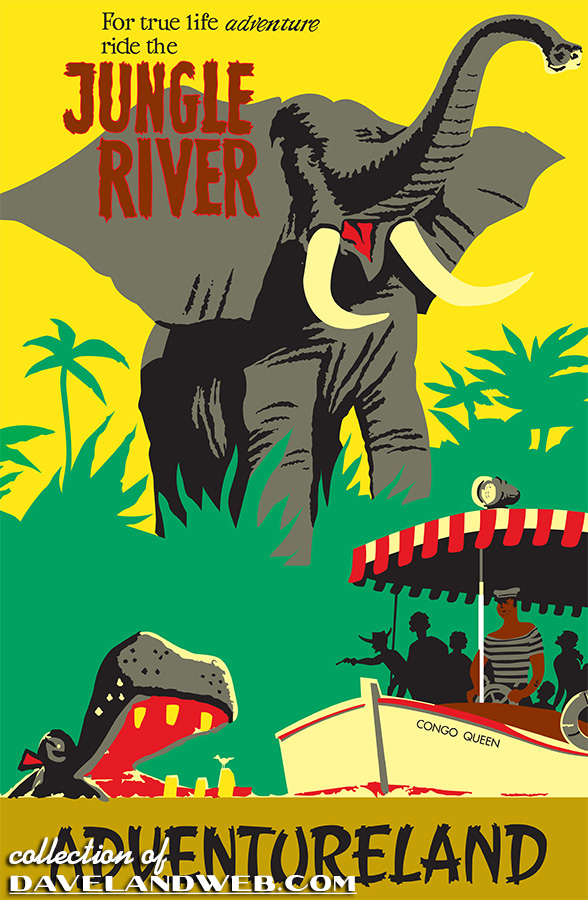 I've finished my errant wandering and am taking my readers' suggestions of starting at the Adventureland Gate. Today is an absolute FEAST of early Adventureland shots. The first five photos were taken on July 18, 1955.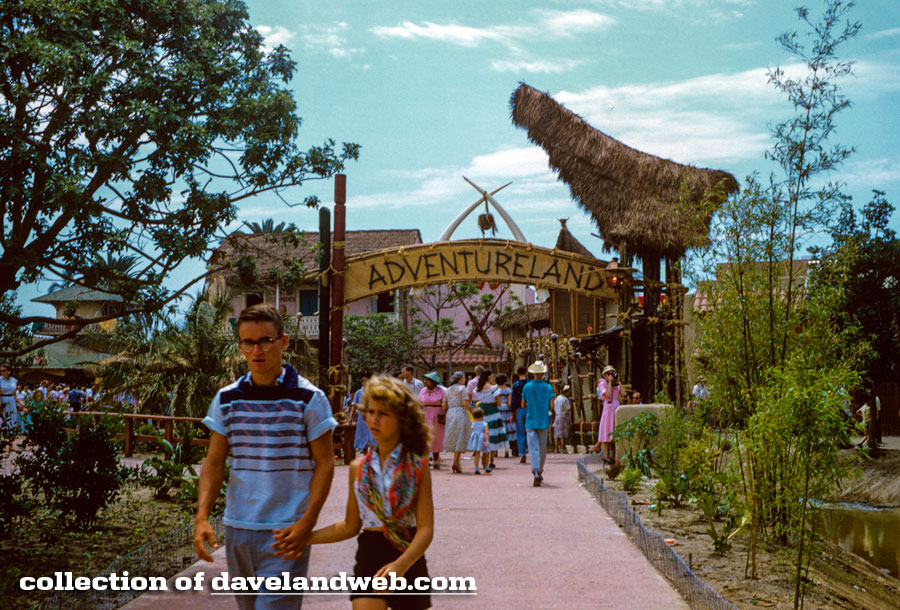 Back in the day, Adventureland really looked rustic and less manufactured; but then again, so did the rest of the park. There was much more of a hand-crafted appearance. Perhaps because it was hand-crafted!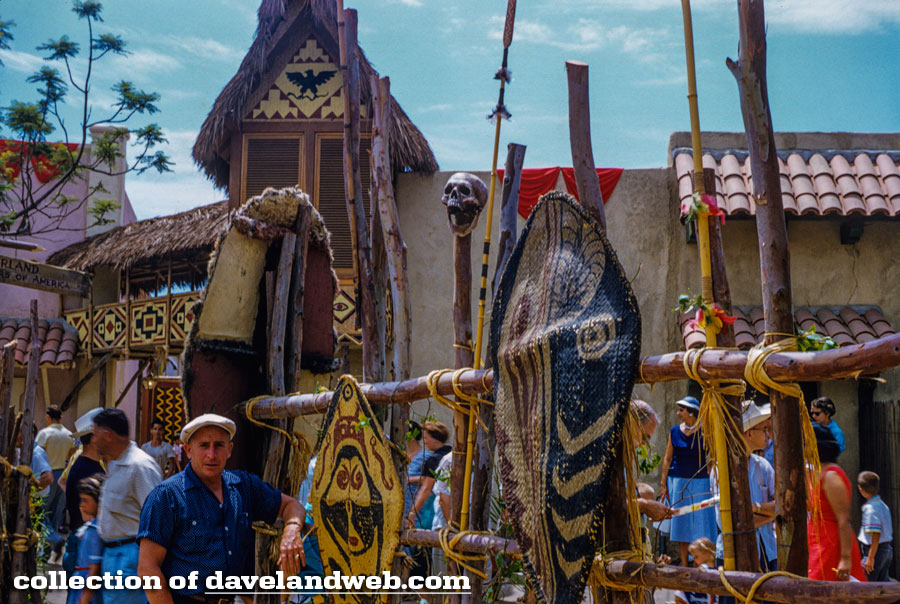 Today, it's easy to tell that the signage is designed on a computer with out-of-the-box fonts and that the signage itself is on some type of weather-resistant plastic.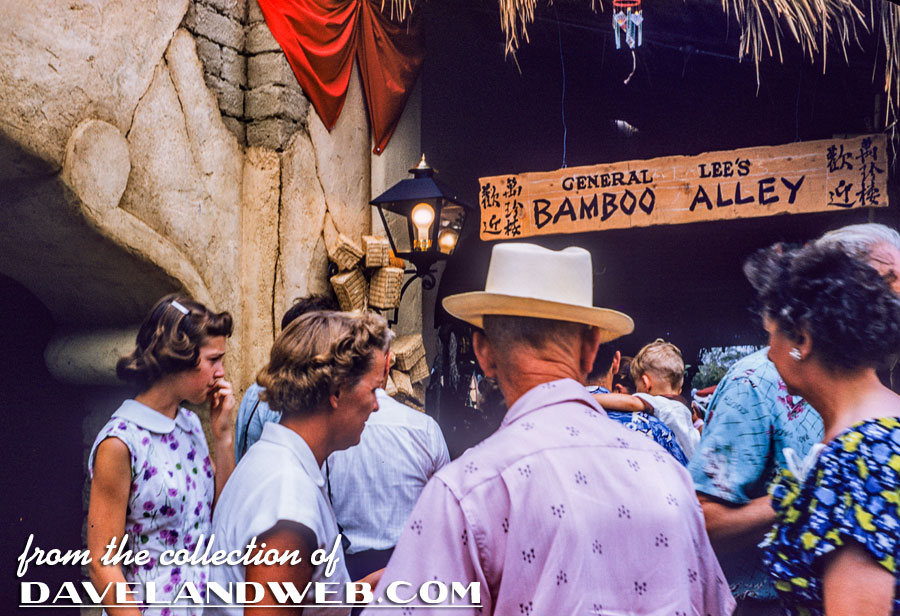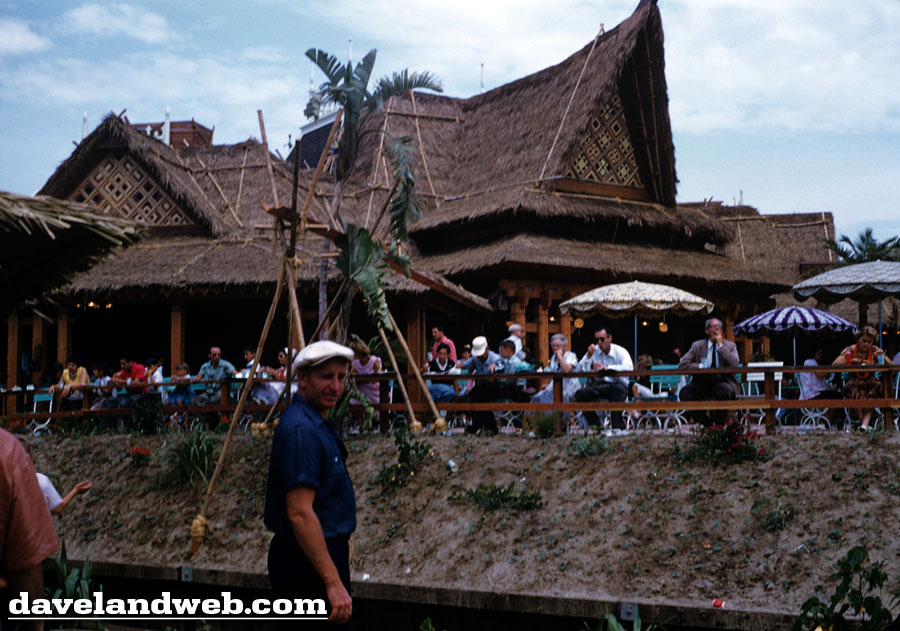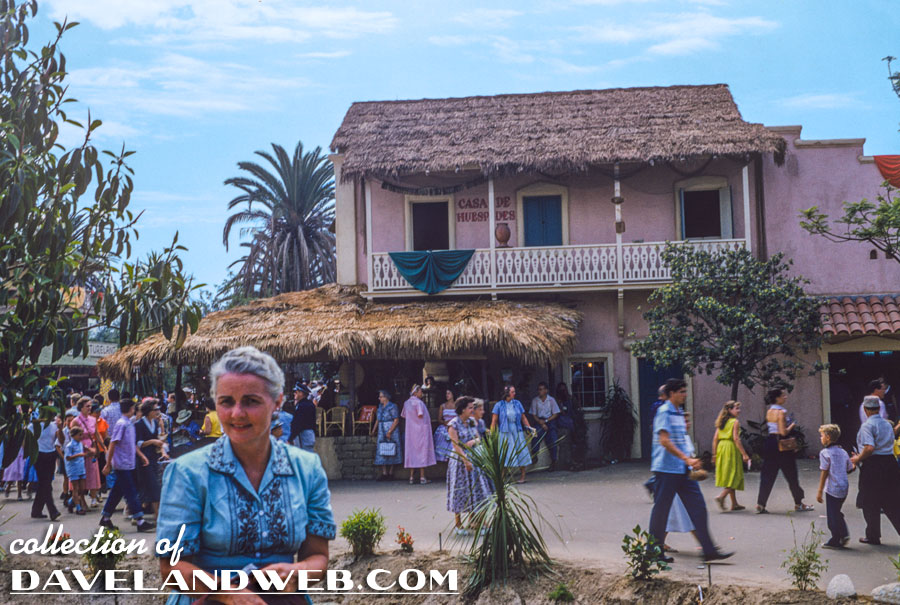 Care to buy a rustic chair? I hope they had storage lockers back in the day!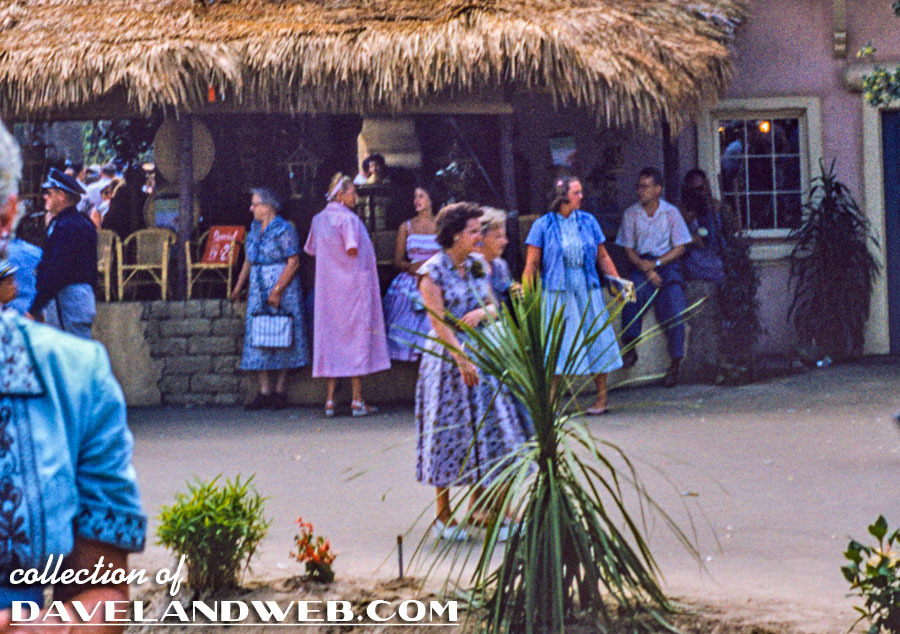 A few shots of the entry gate. I sure do love all those skulls, shields, and other tribal pieces.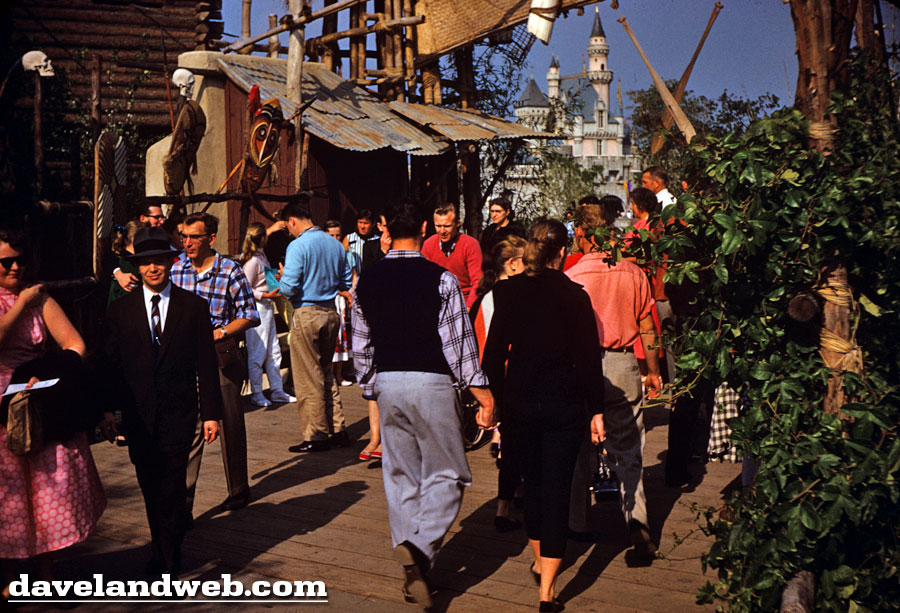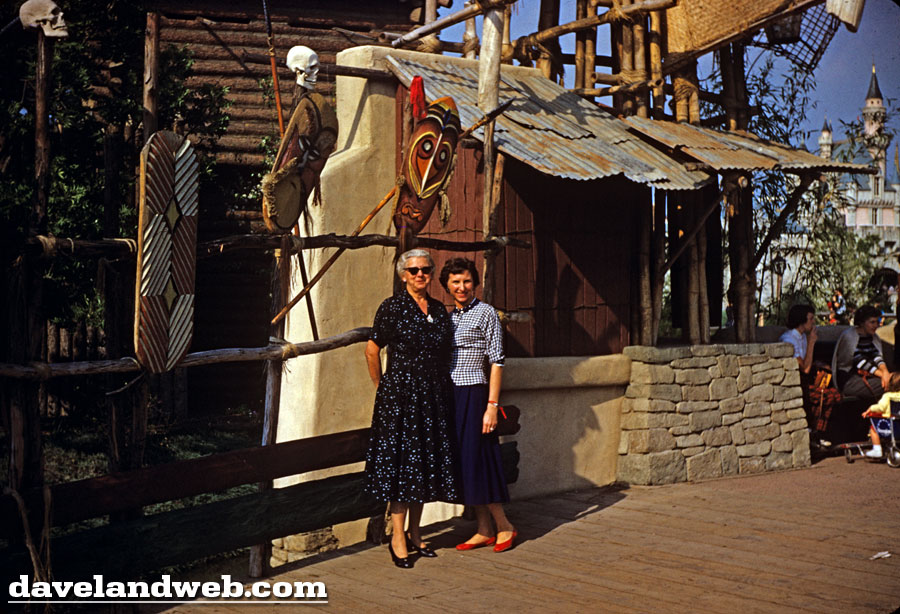 Note that there is no Tiki Room on the left; this is August 1956. I'll have to change the dial on my time machine for a future post to access that attraction.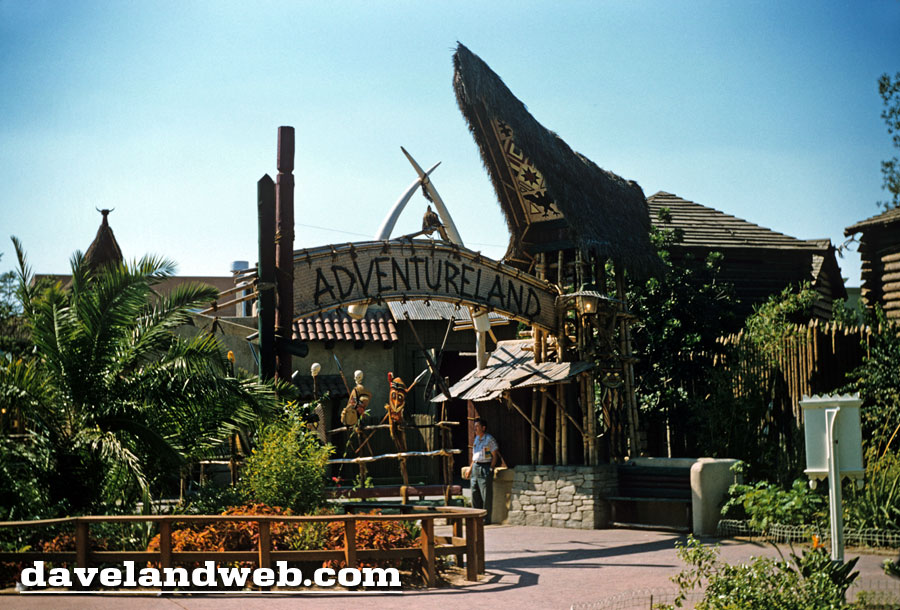 Give me that guidebook!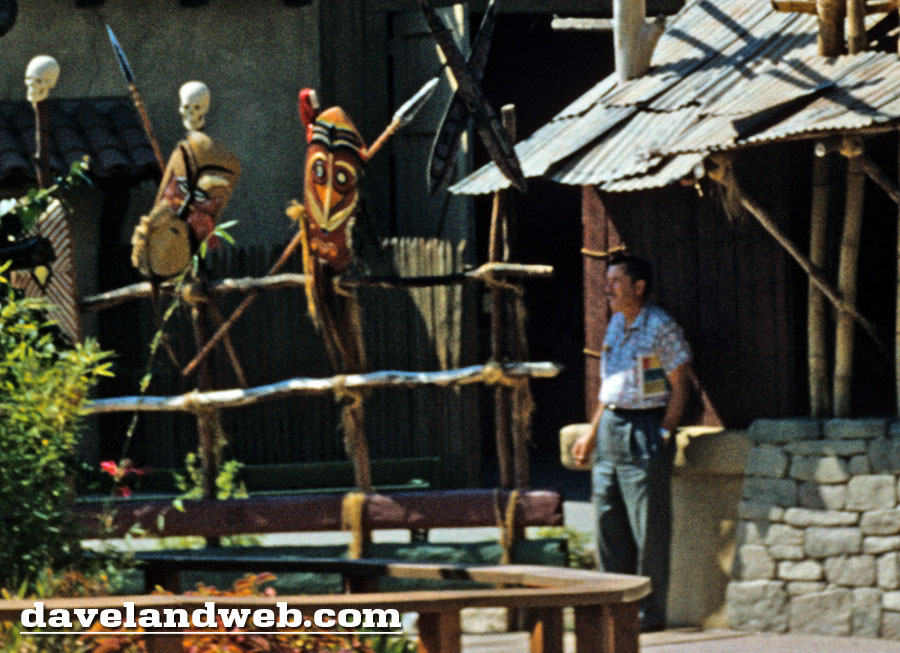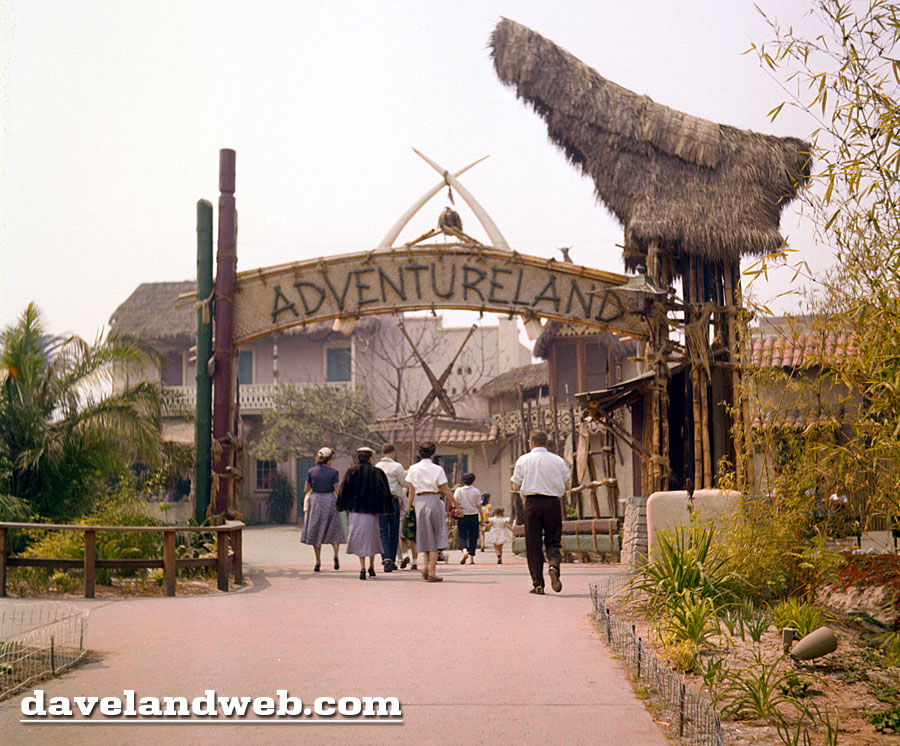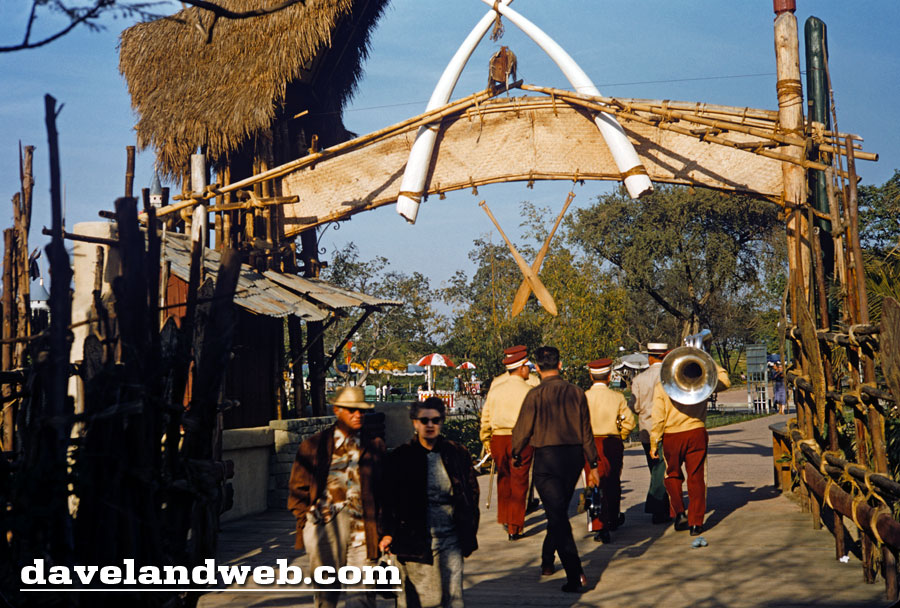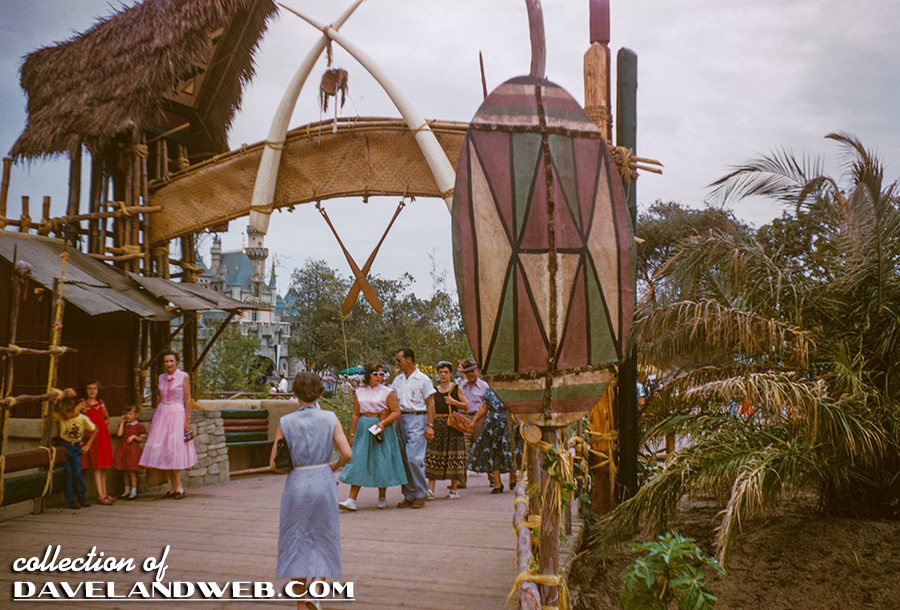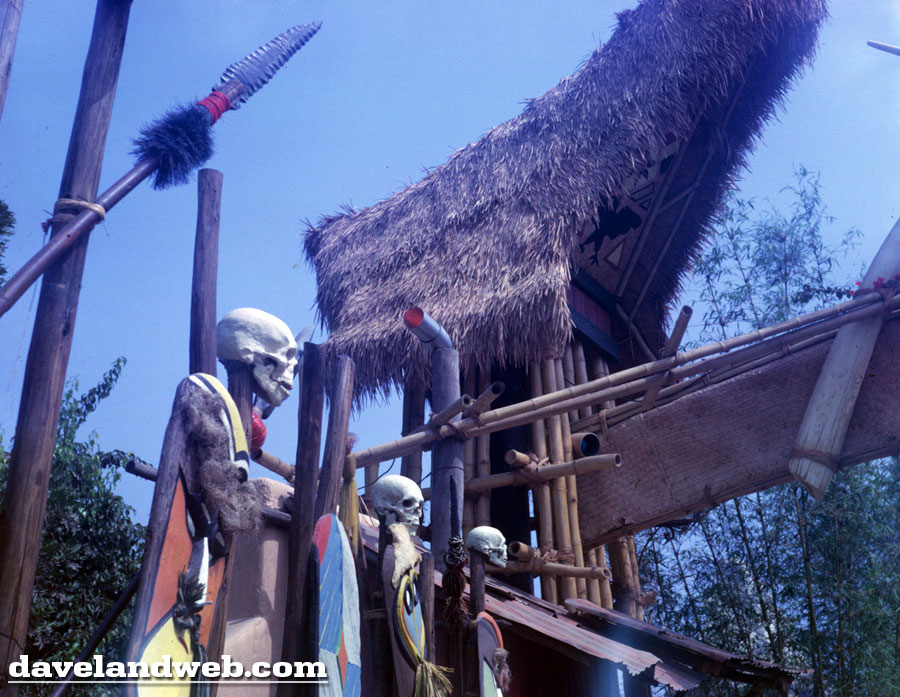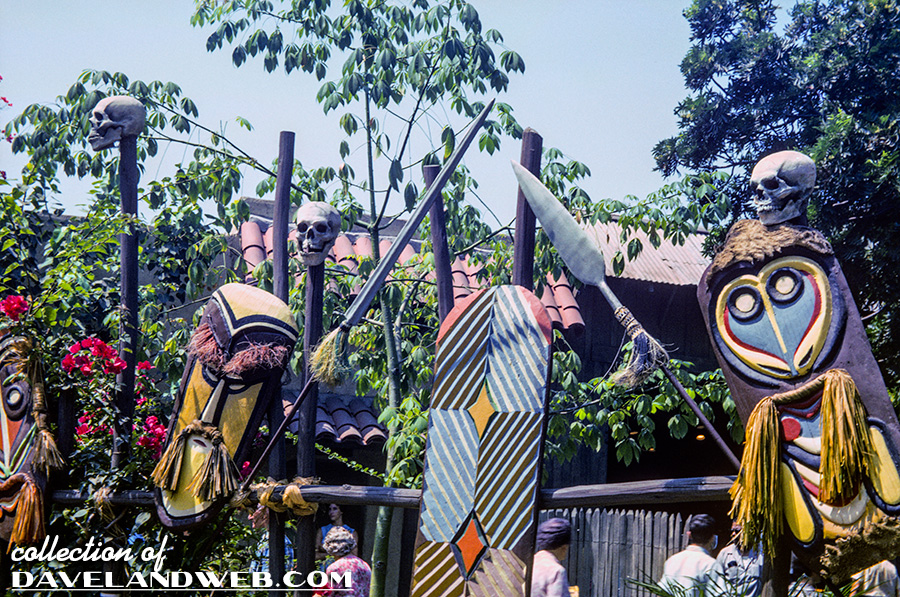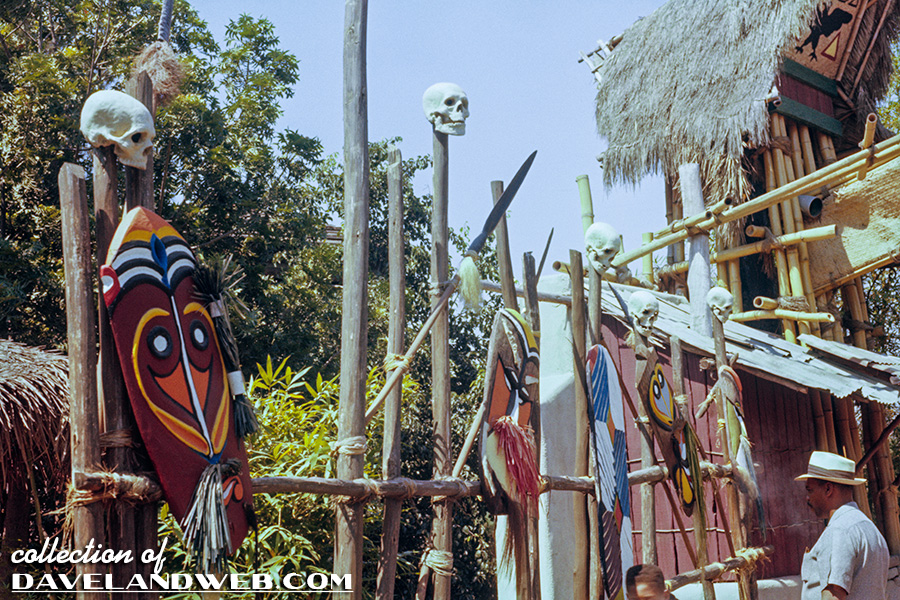 Where's the plush?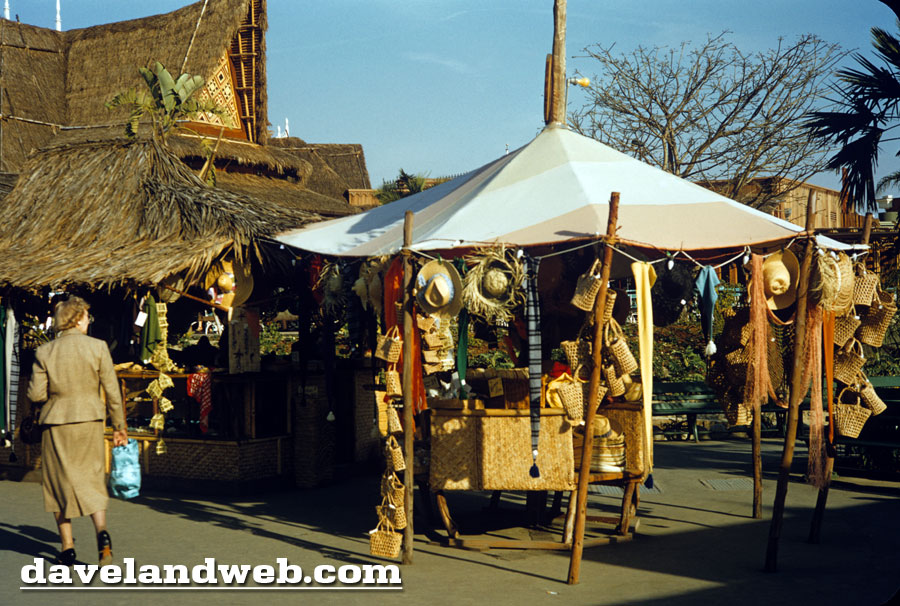 Now THIS is unique shopping!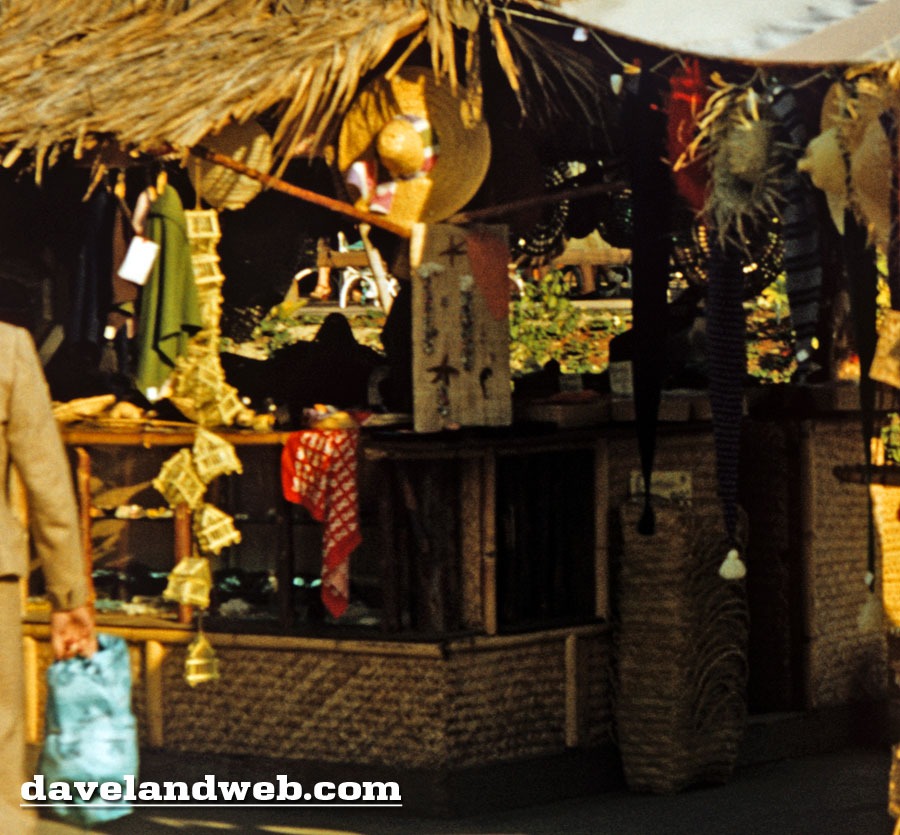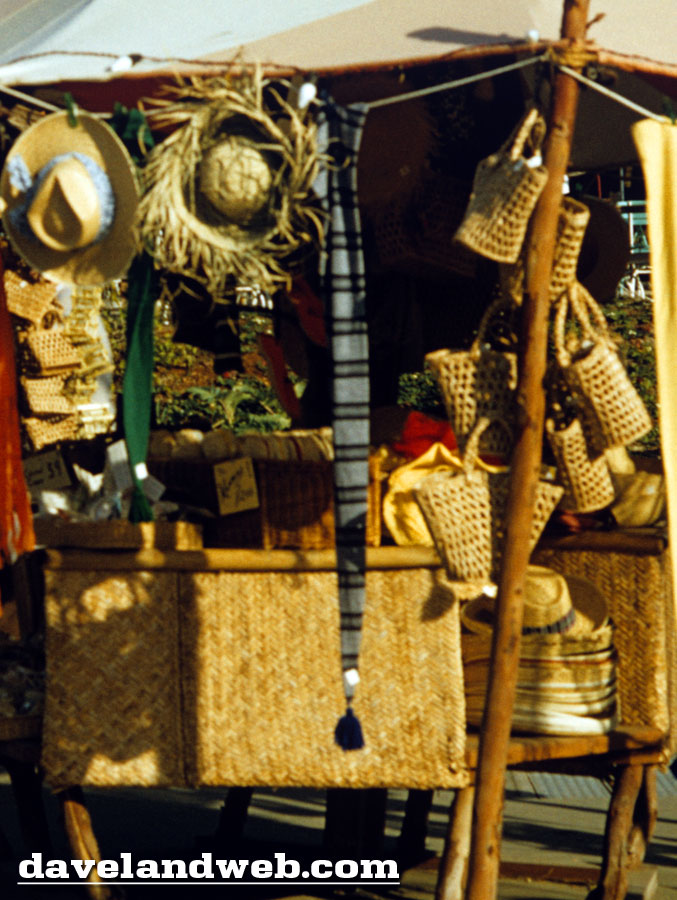 More unique details in these shop interiors designed by Rolly Crump: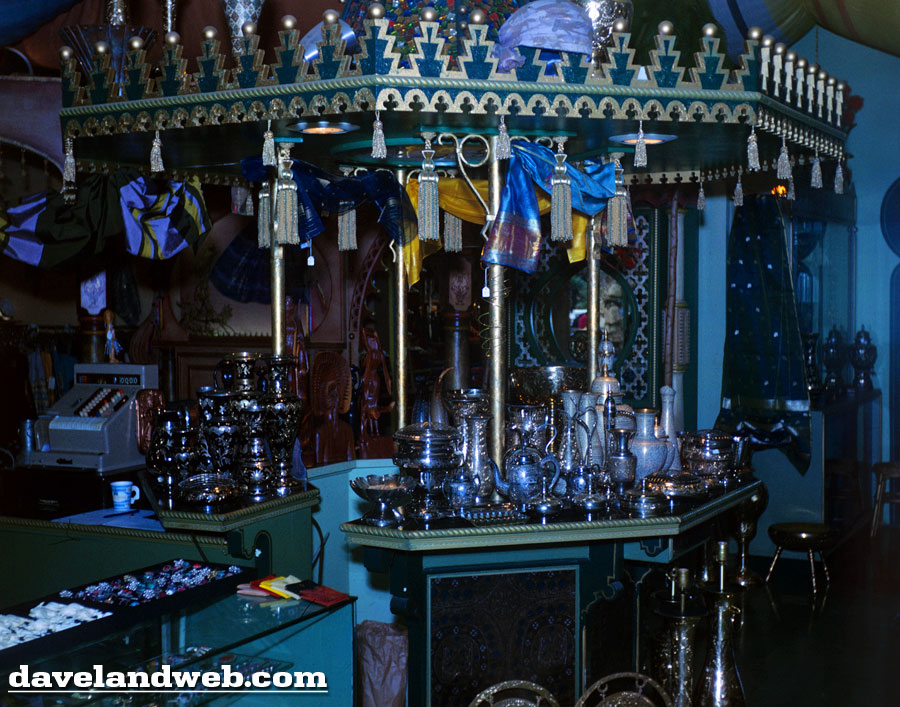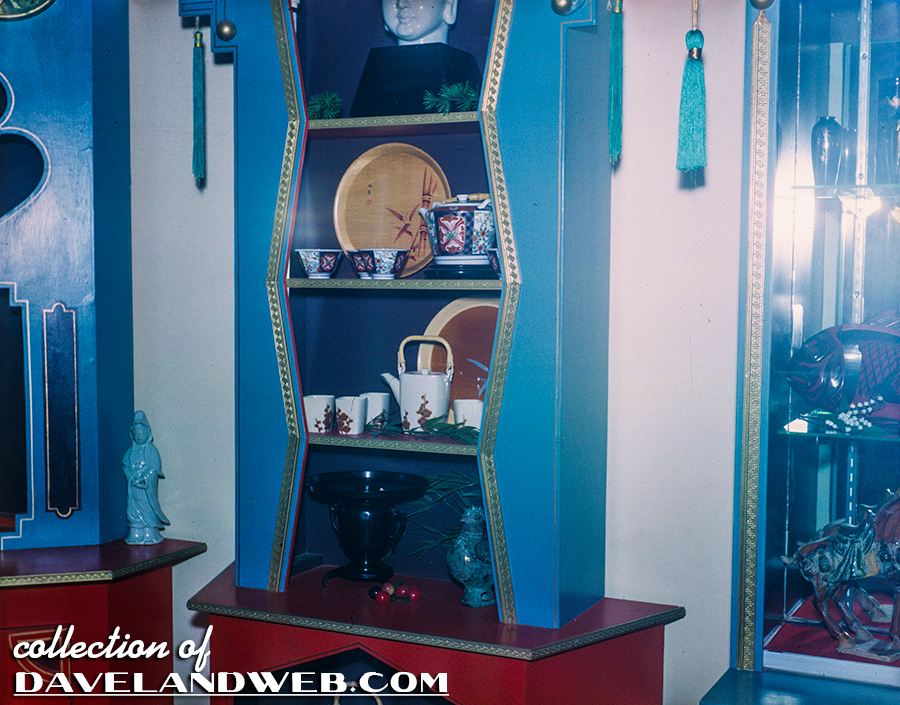 This guy creeps me out but I still love him!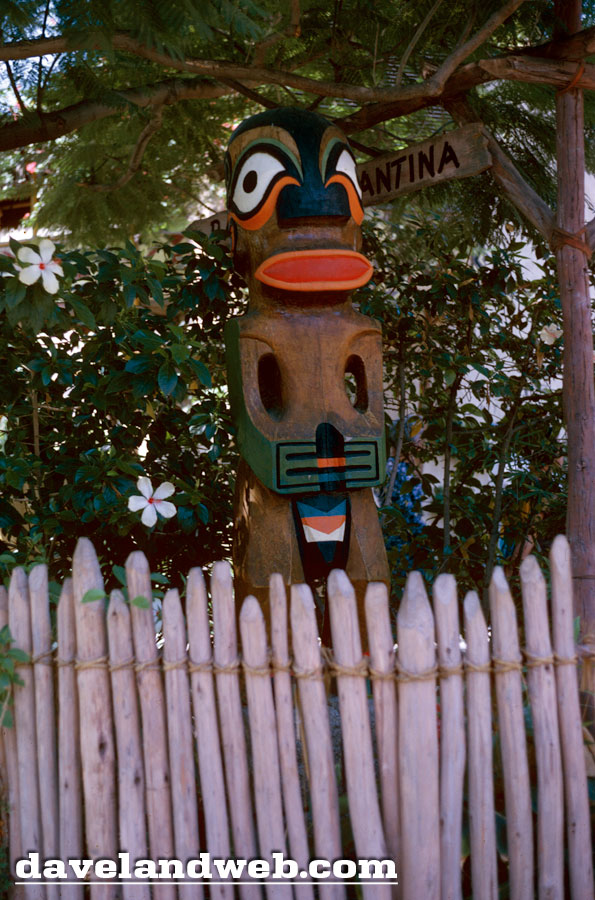 Before it was the Tahitian Terrace, the backside of the Plaza Pavillion was a counter-type restaurant: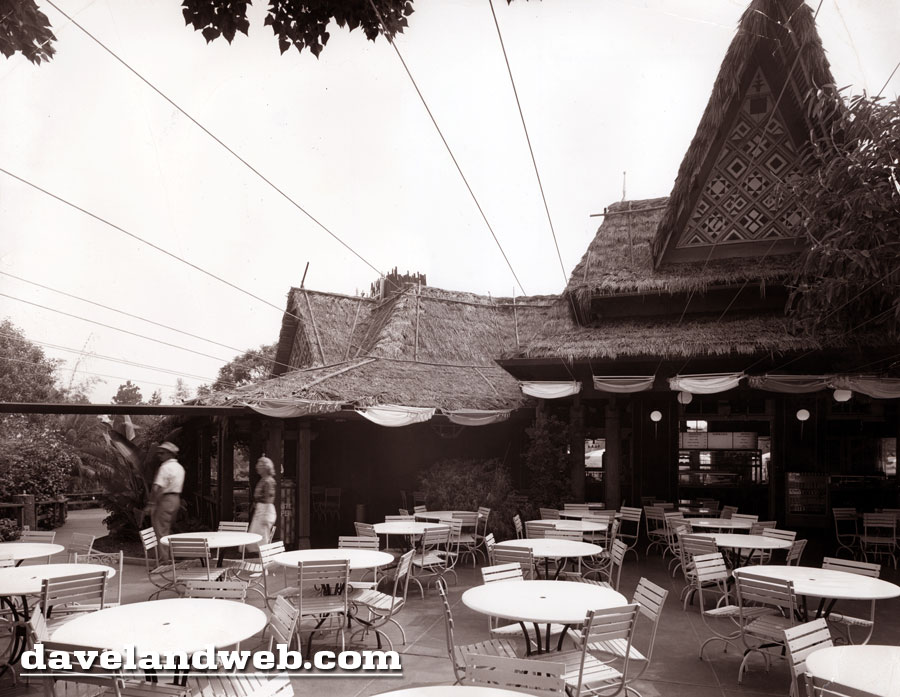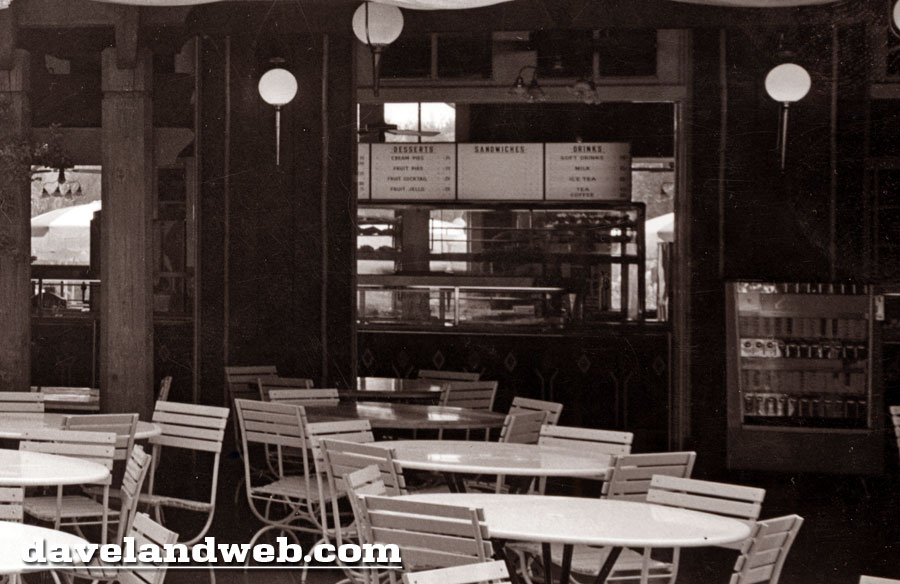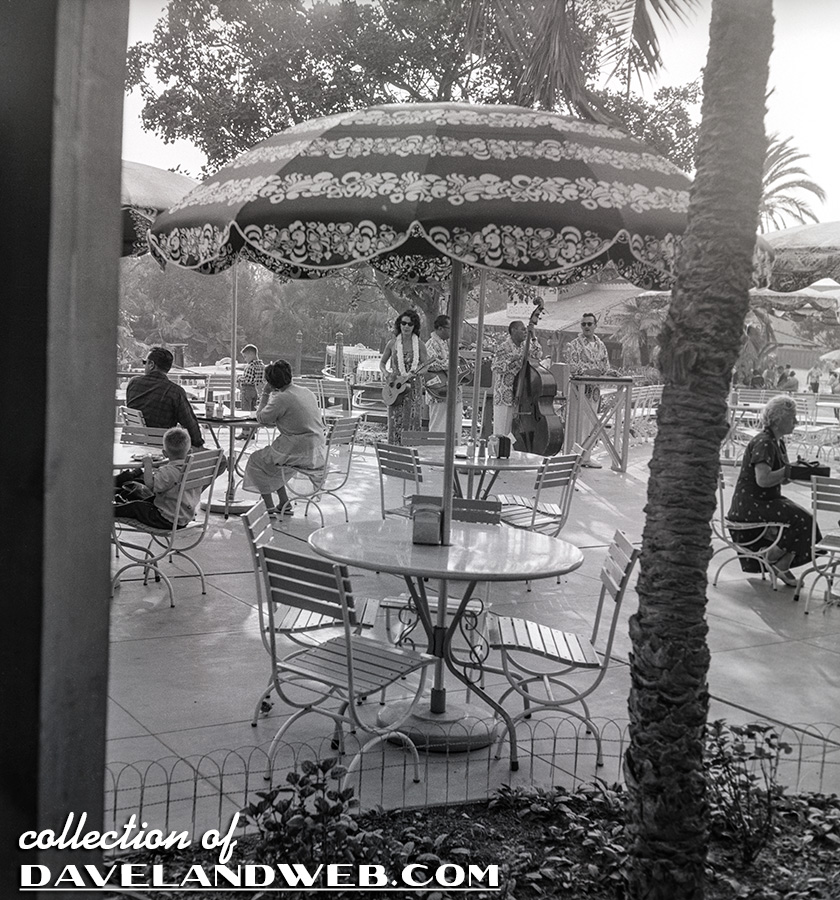 Zooming in on the previous 1955 shot, you can see the Jungle Cruise dock: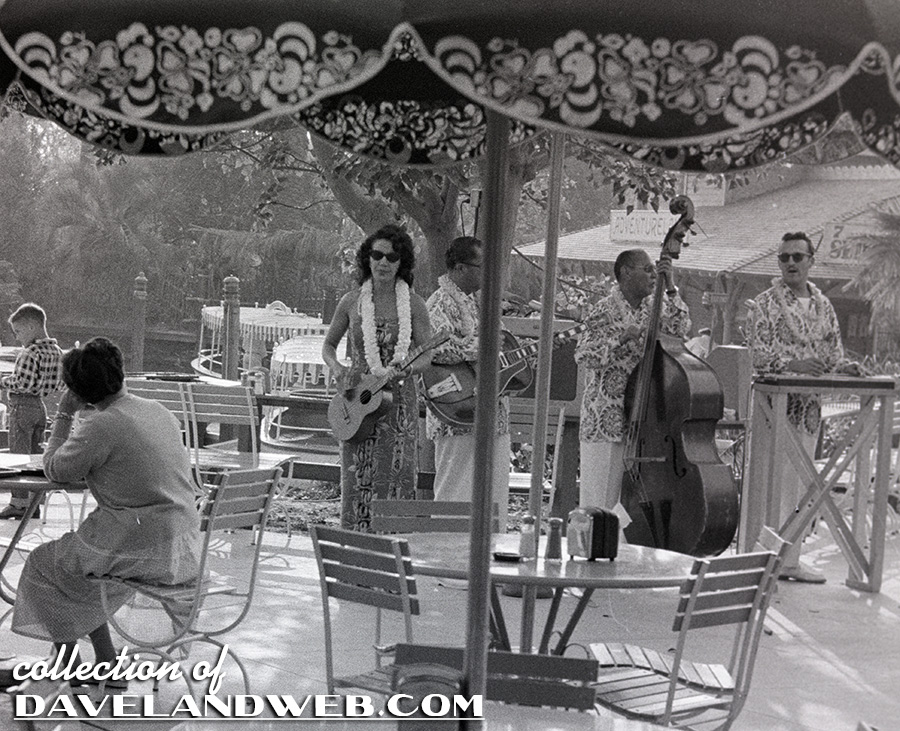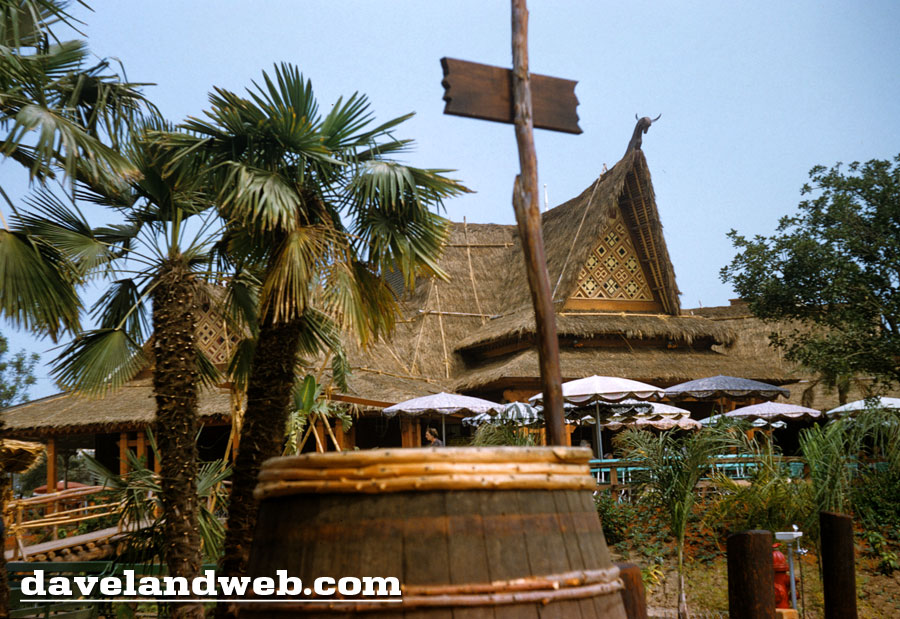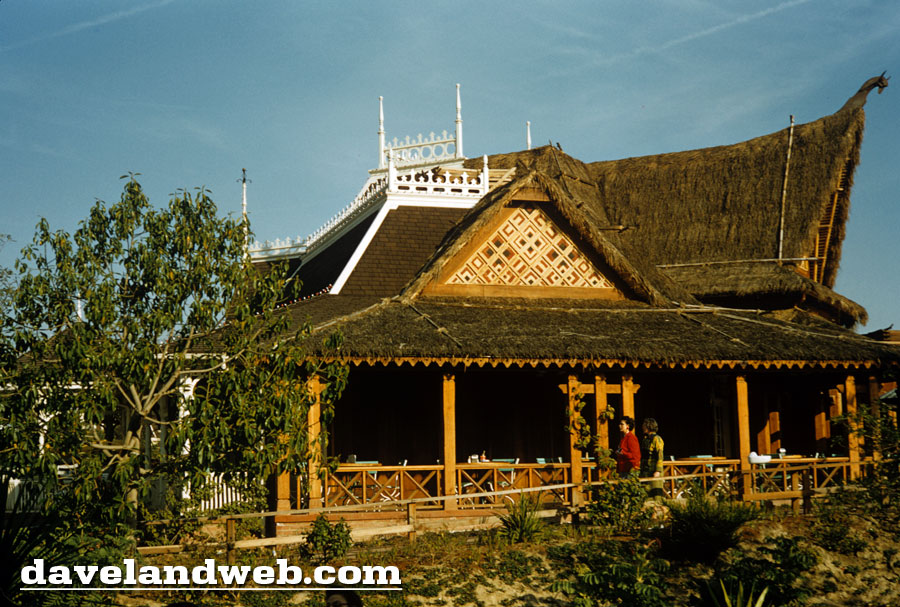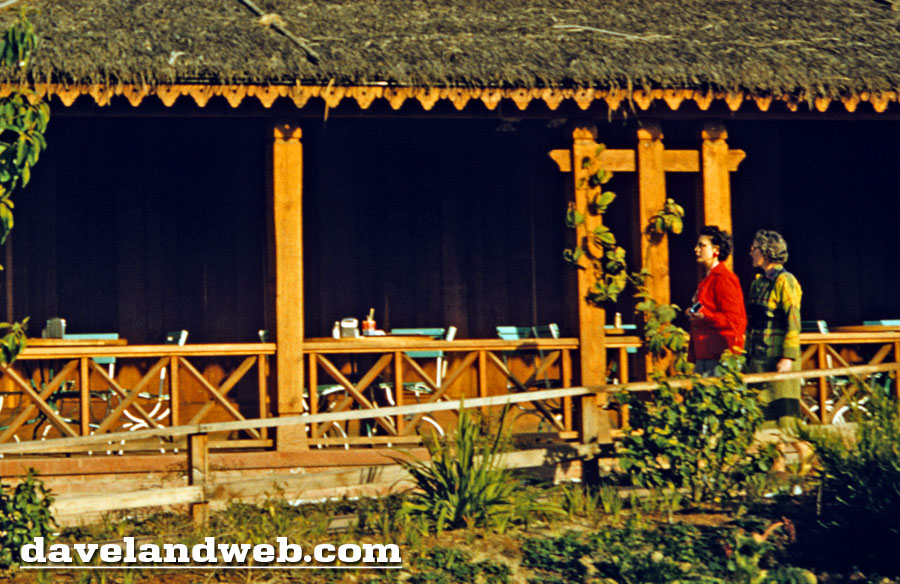 How about that? Even Adventureland has fire hydrants!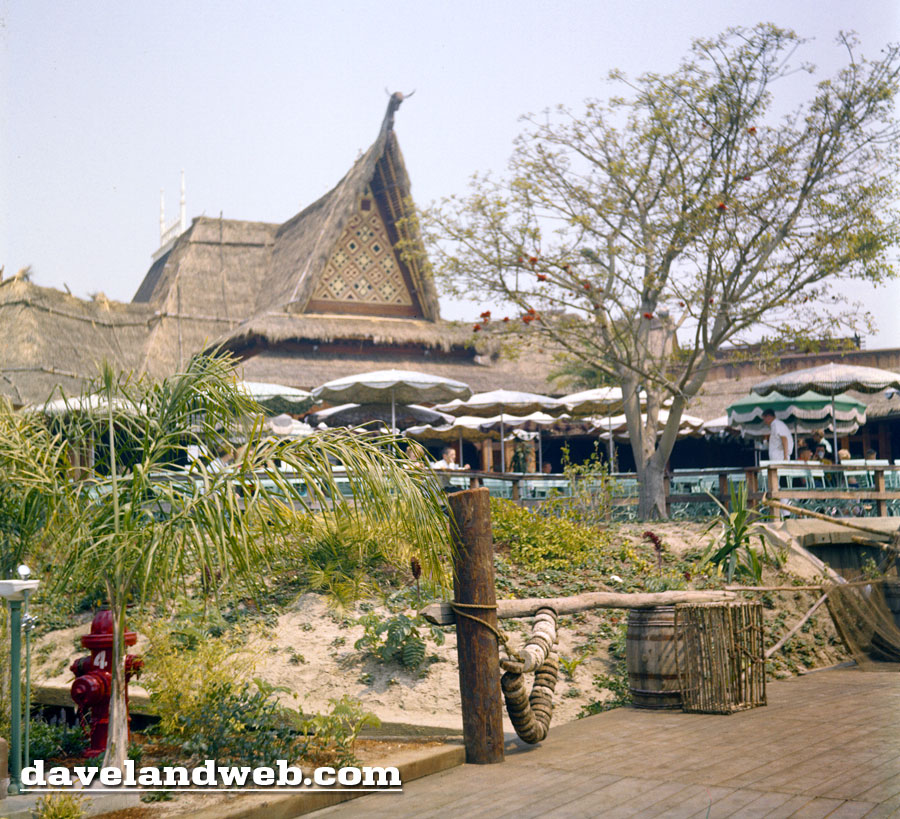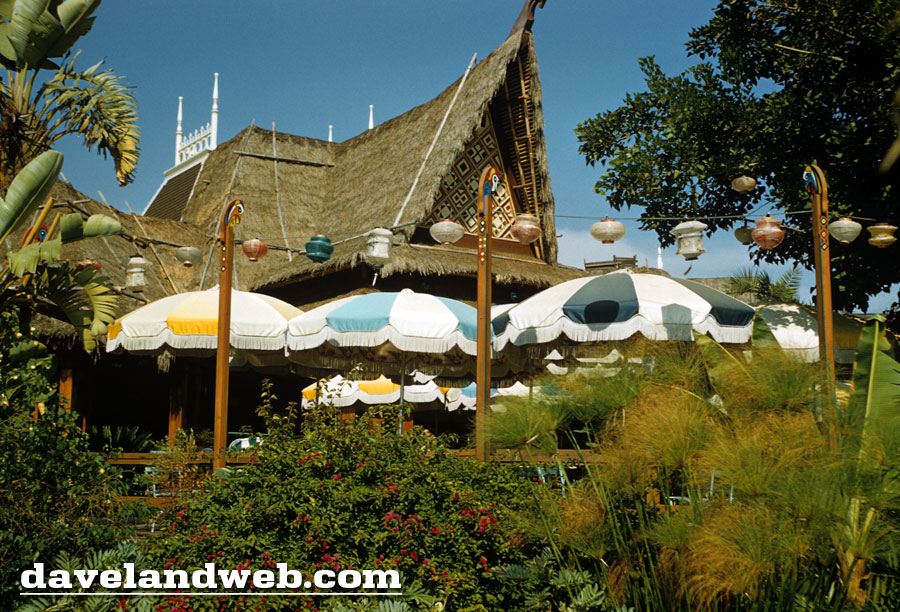 More Adventureland fun to come!
See more vintage and contemporary Disneyland Adventureland photos on my Adventureland web page.