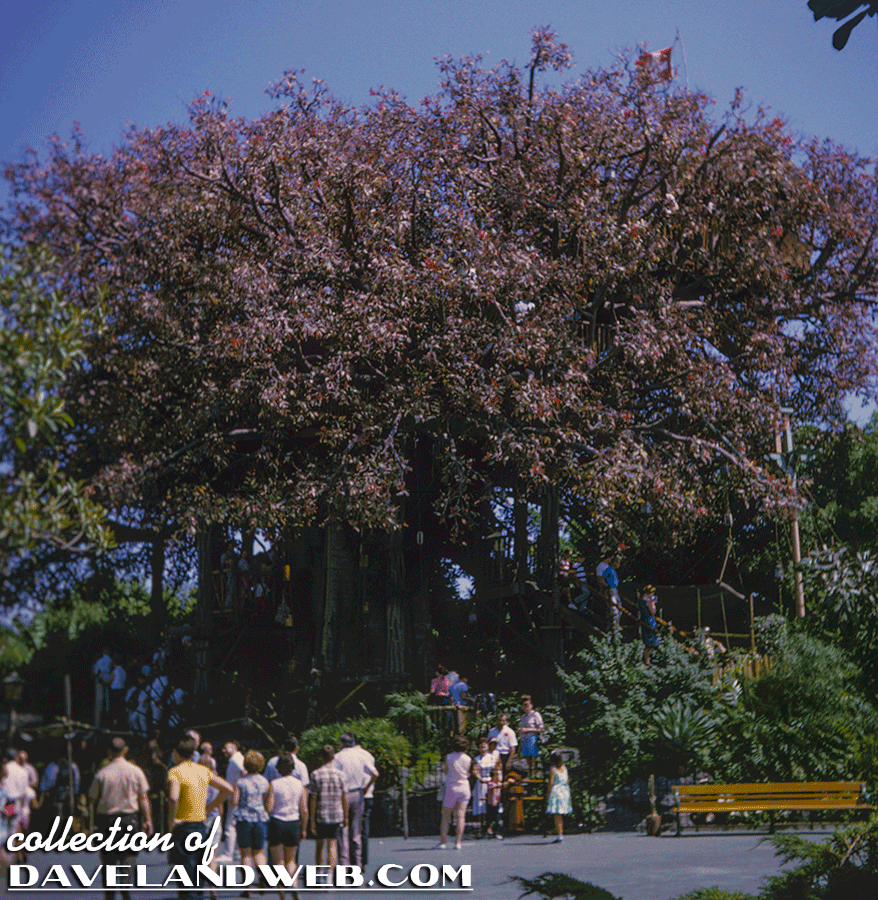 The 60' tall with 40' "roots" (or 80' tall, depending upon which Disney source you read) Swiss Family Treehouse was based on the 1960 Disney movie "Swiss Family Robinson." Today's celebration includes many images in genuine FauxD©!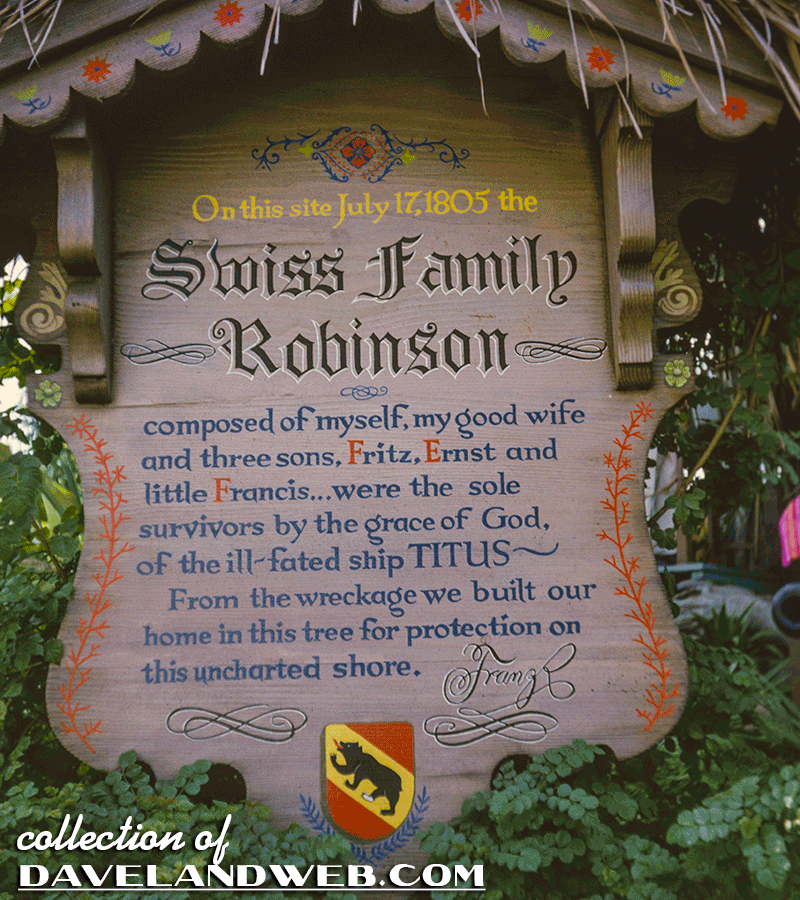 Welcome!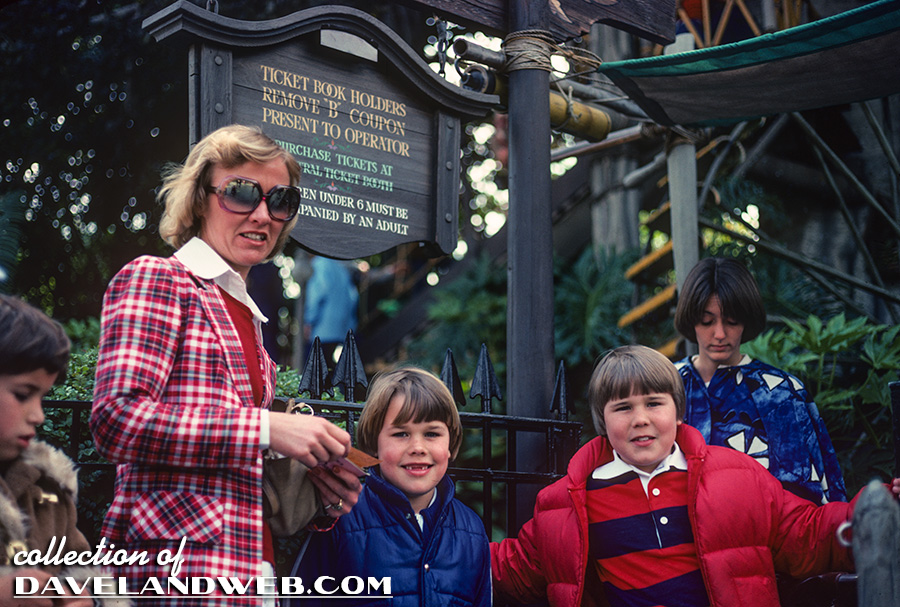 Guests could look into the rooms of the shipwrecked family and see their furniture, supplies, and ship parts. The Treehouse was a combination of European goods and primitive jungle products, and even included plumbing! A water wheel drove a continuous supply of scoops, carrying water to the top of the tree. The water dumped into a system of bamboo gutters that provided running water. This was probably my favorite part; for some reason it just fascinated me. I guess I was a Rube Goldberg kind of kid, inspired by the game Mousetrap.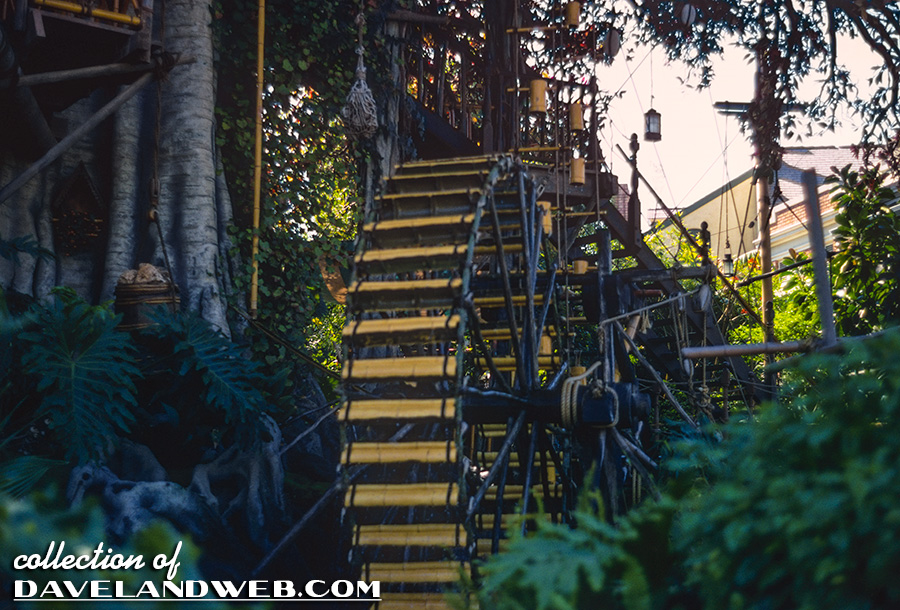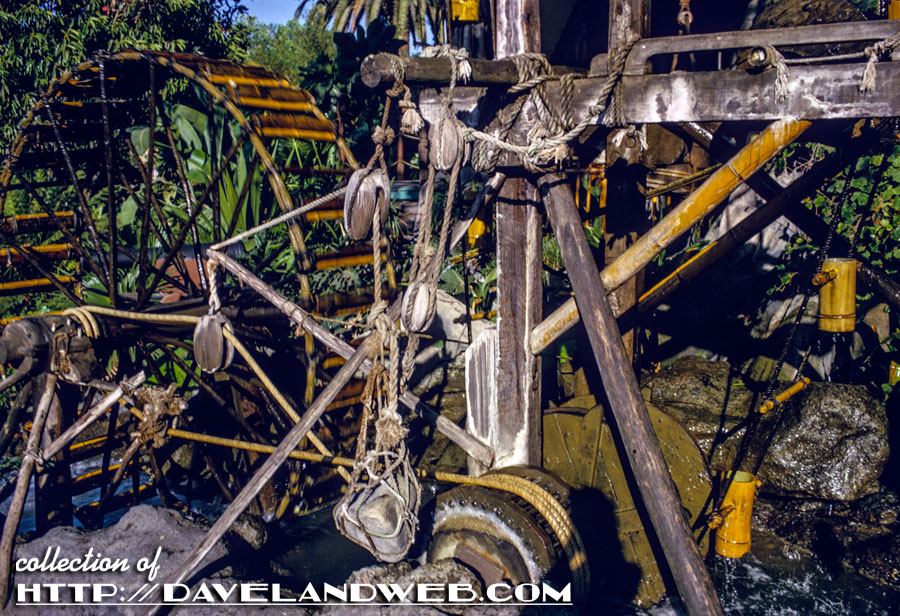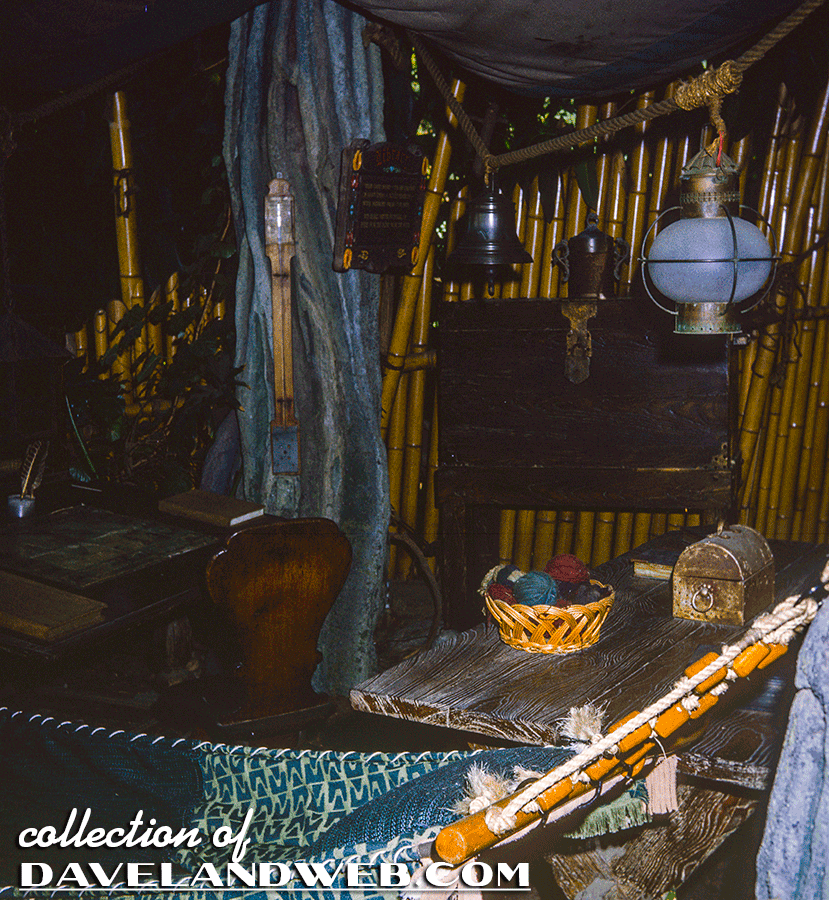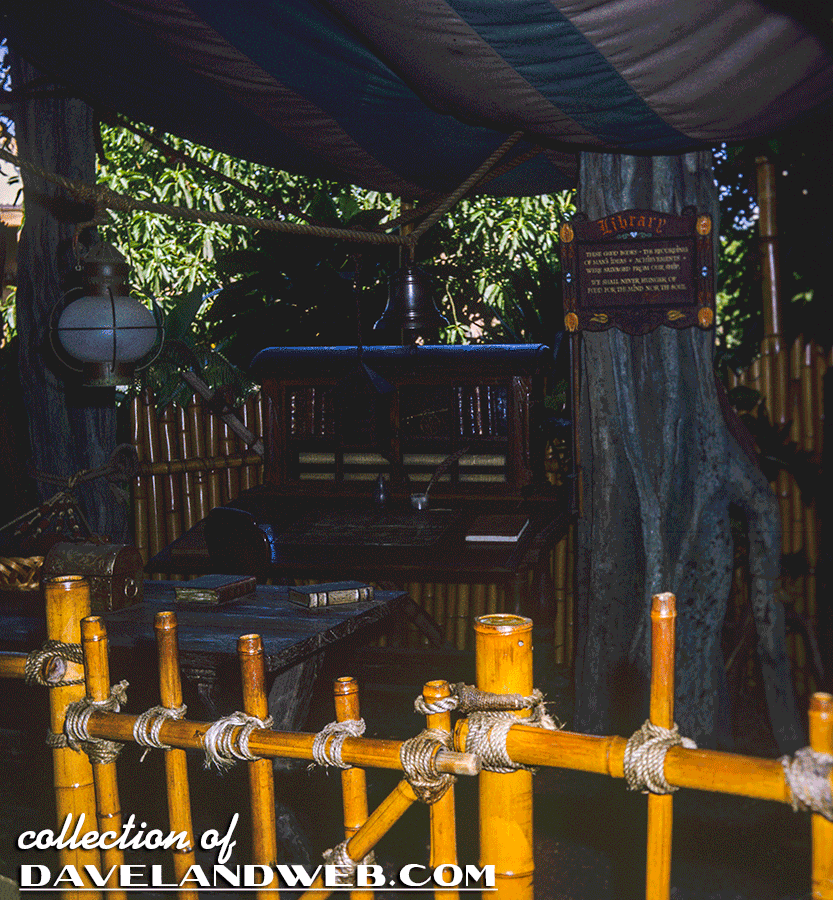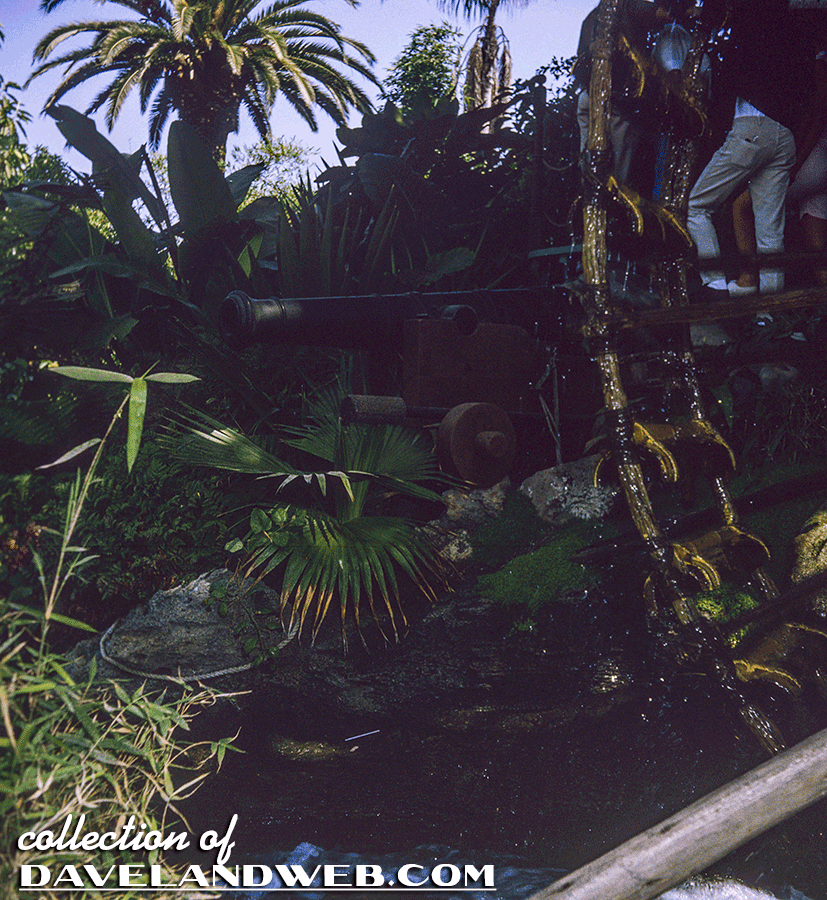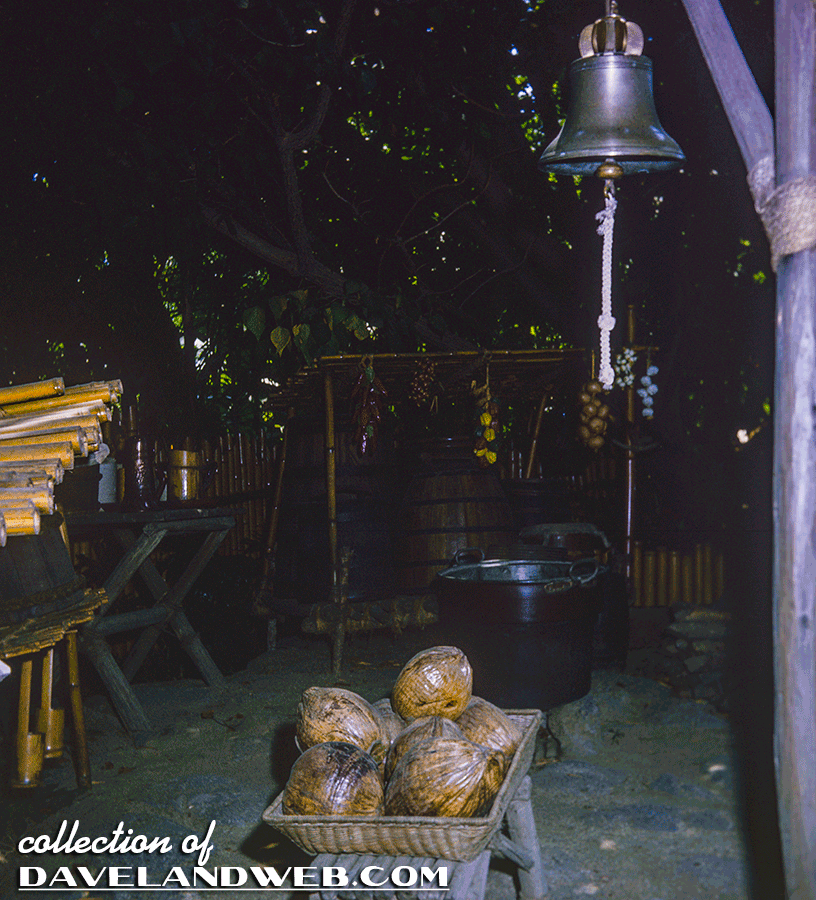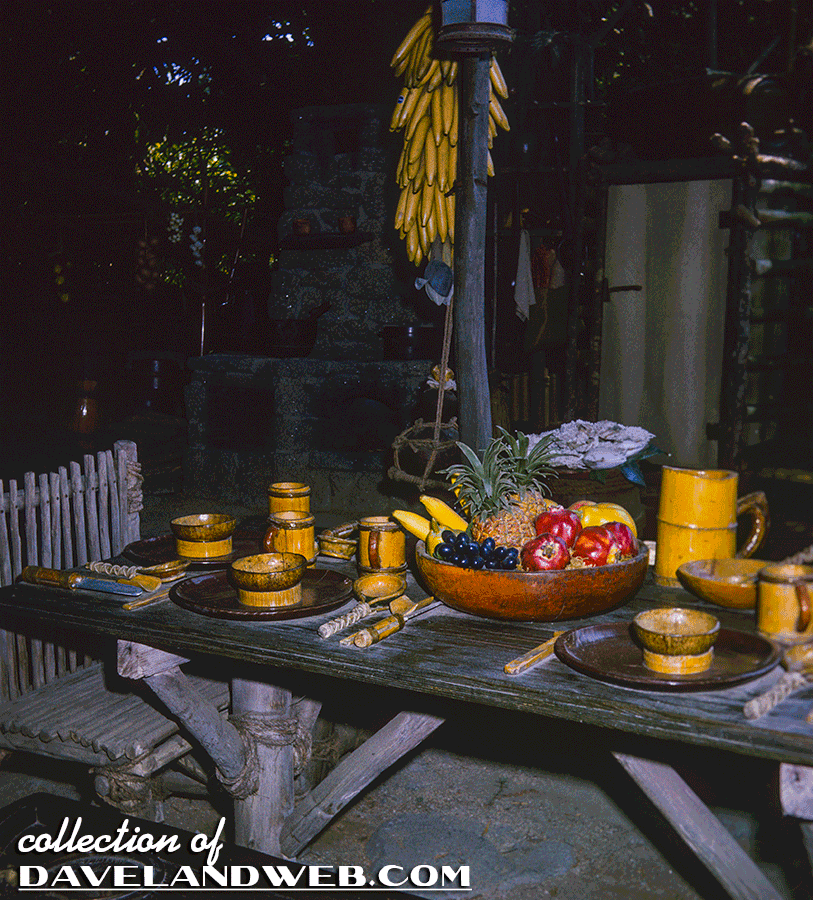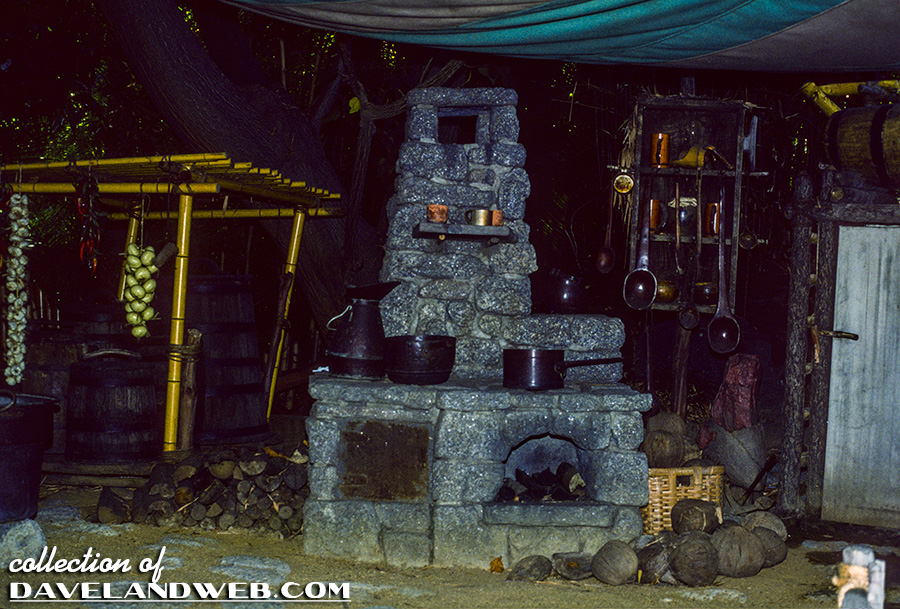 Guests could hear Buddy Baker's composition, The Swisskapolka, playing from The Treehouse organ. To read what happened to this prop, go to
Kevin Kidney's blog
.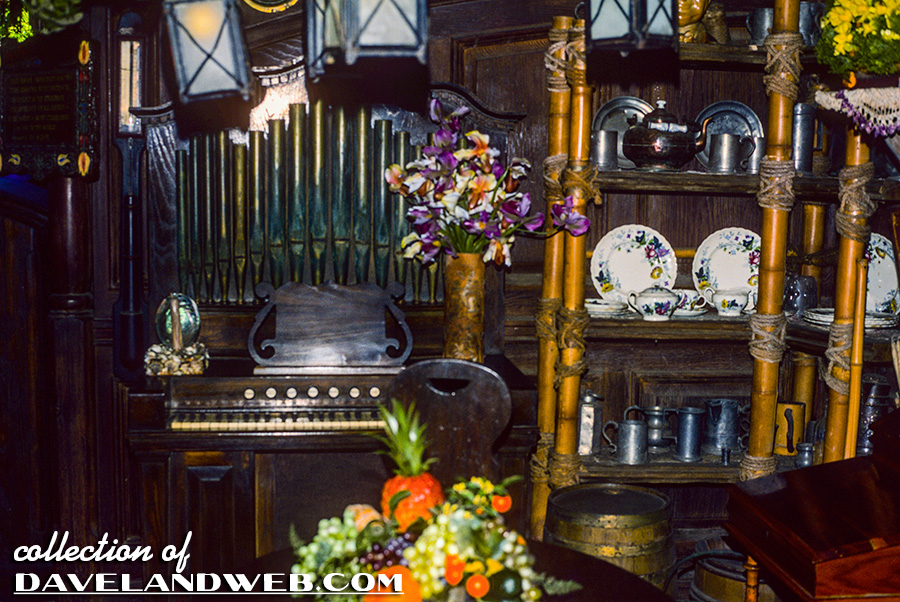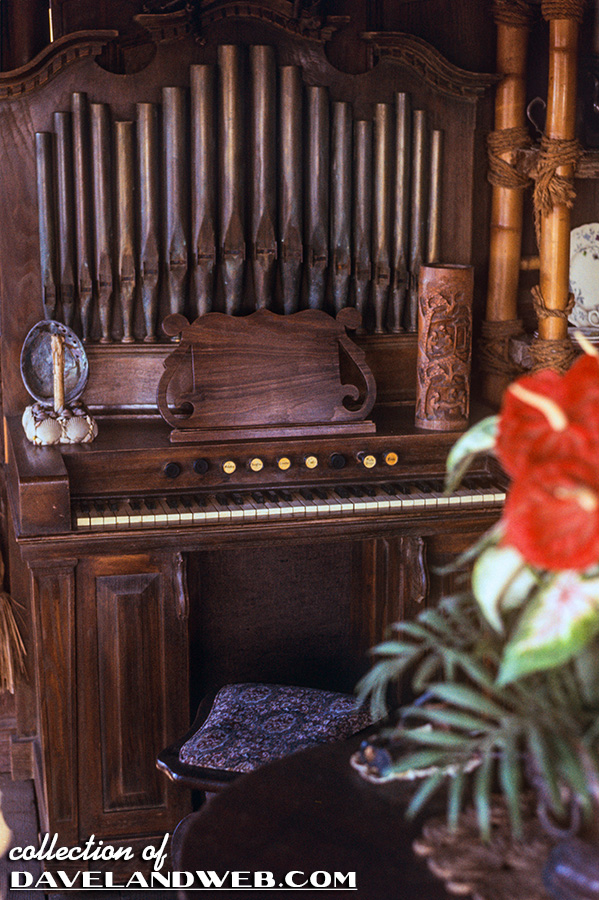 Fortunately, there was a photographer in June 1966 who liked signage as much as I do.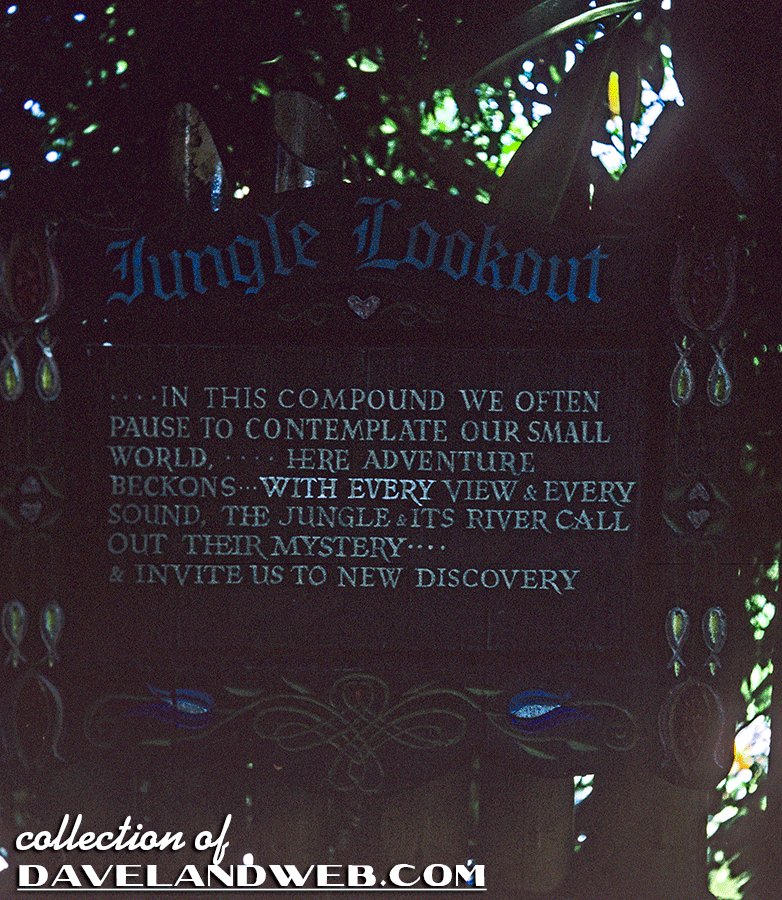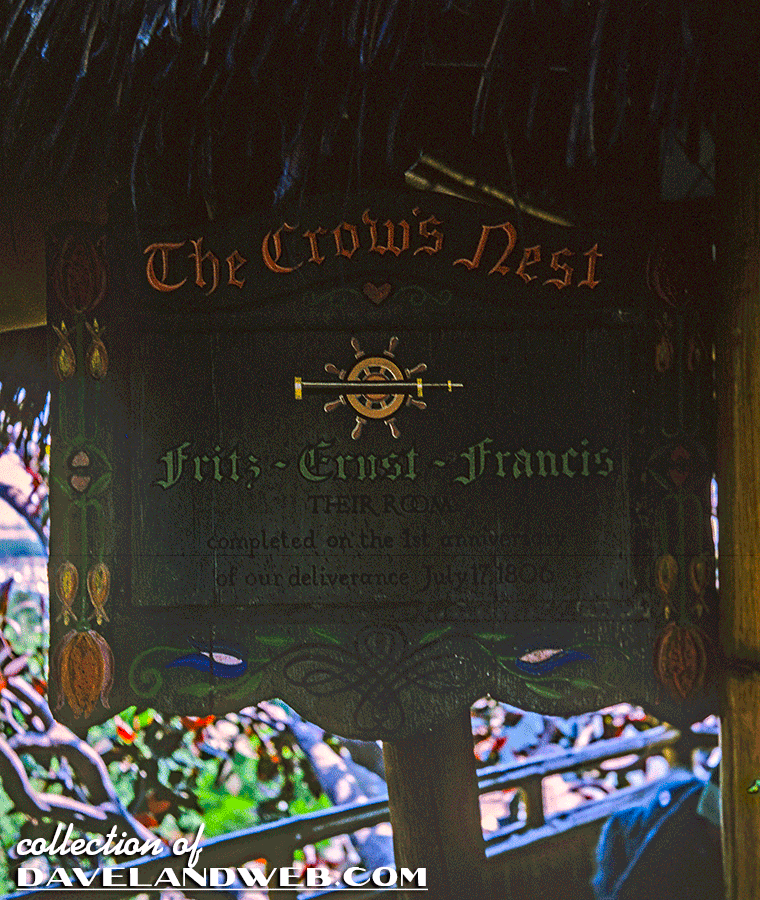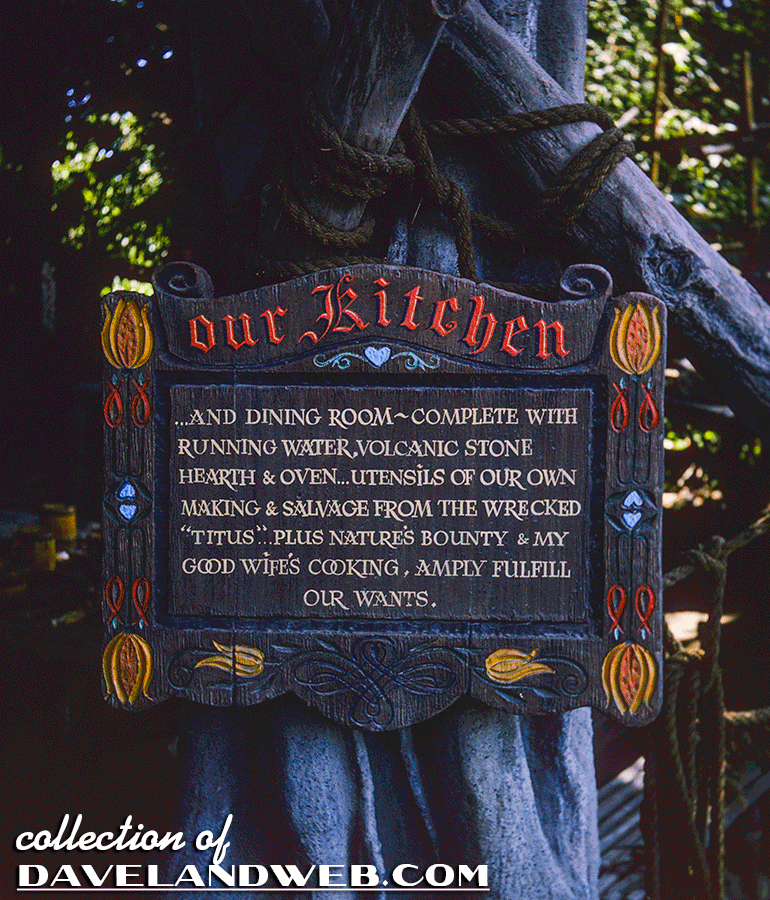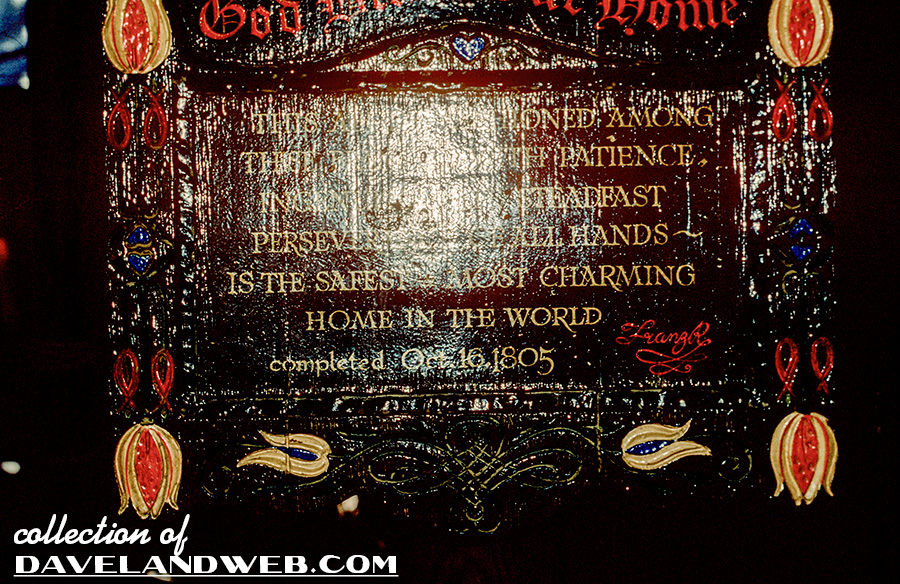 This guest realized that the views from the top of the Treehouse were pretty impressive.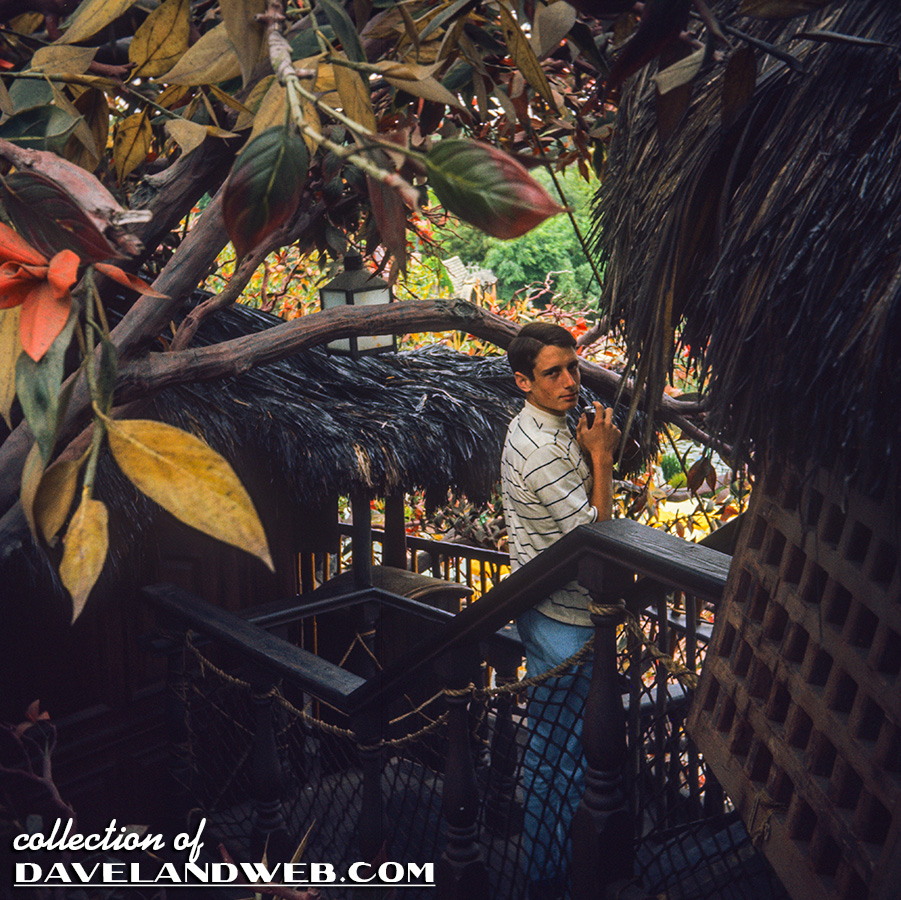 The Castle & Matterhorn on one side: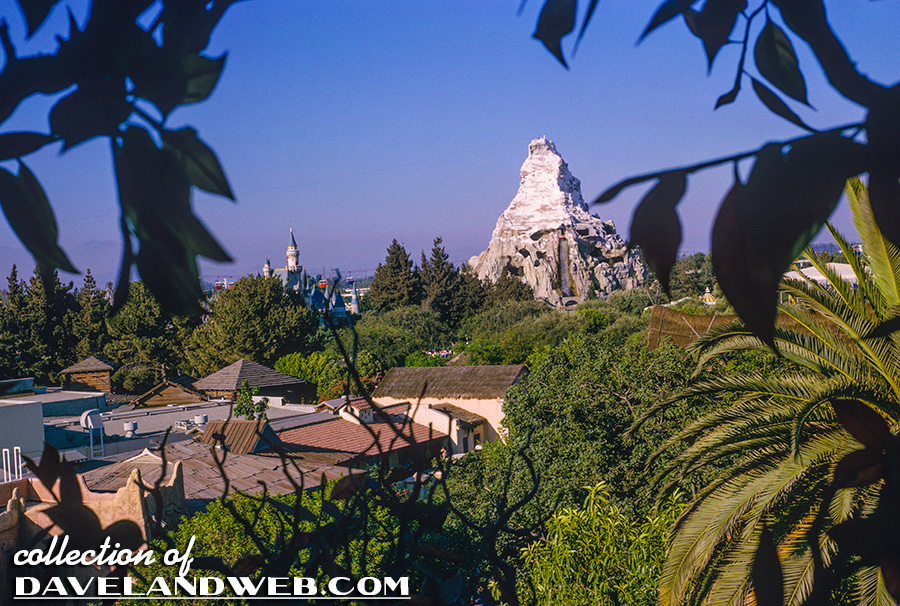 The Mark Twain on the other: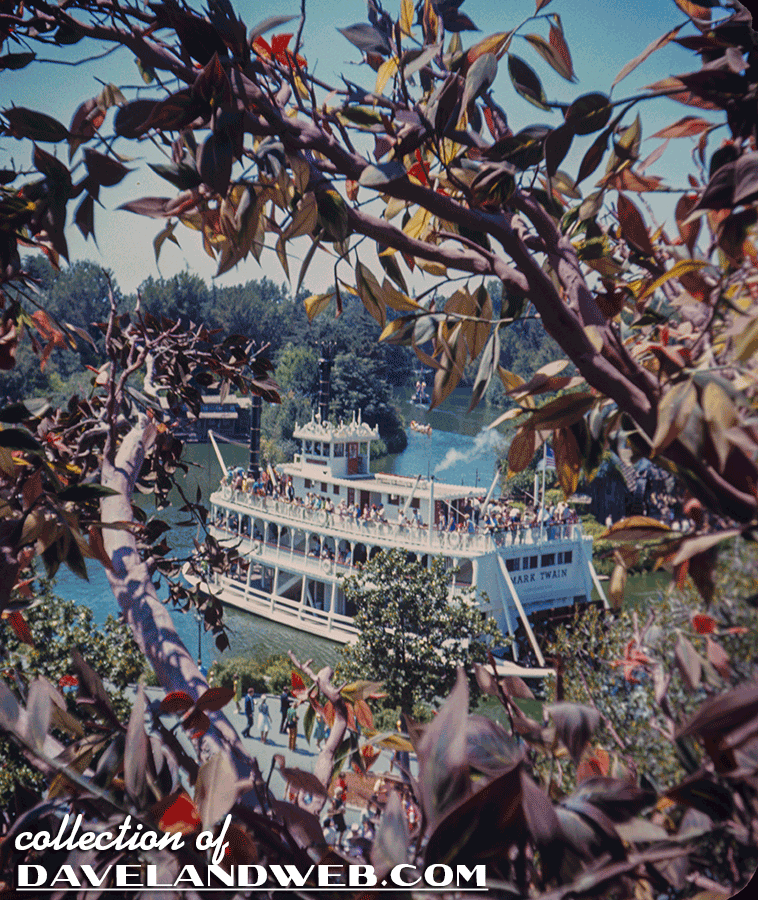 And New Orleans Square/Frontierland: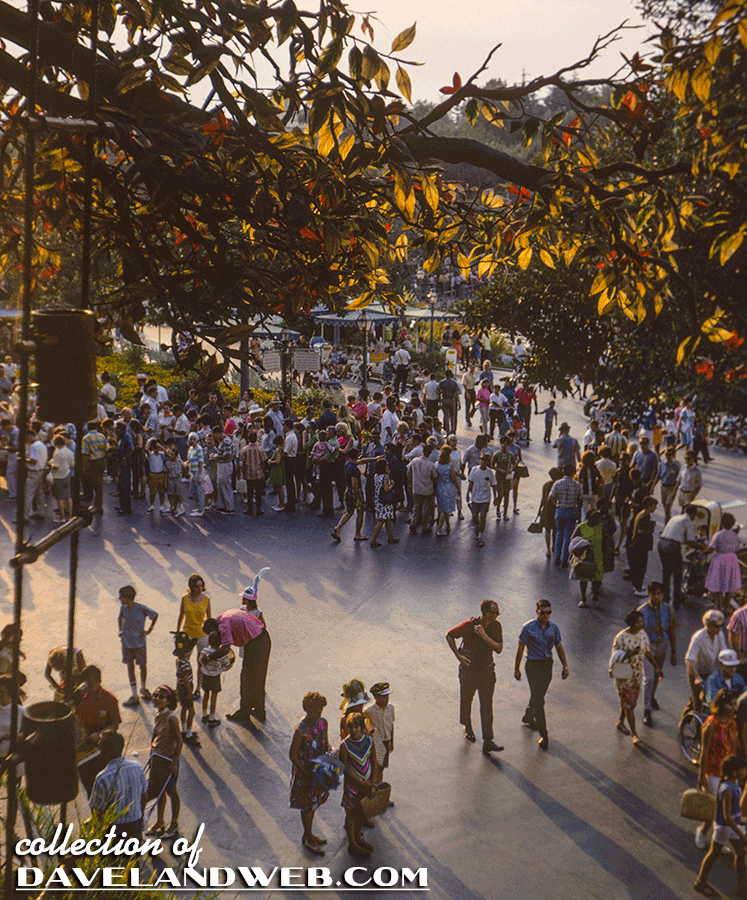 Zooming in for the signage and trashcans: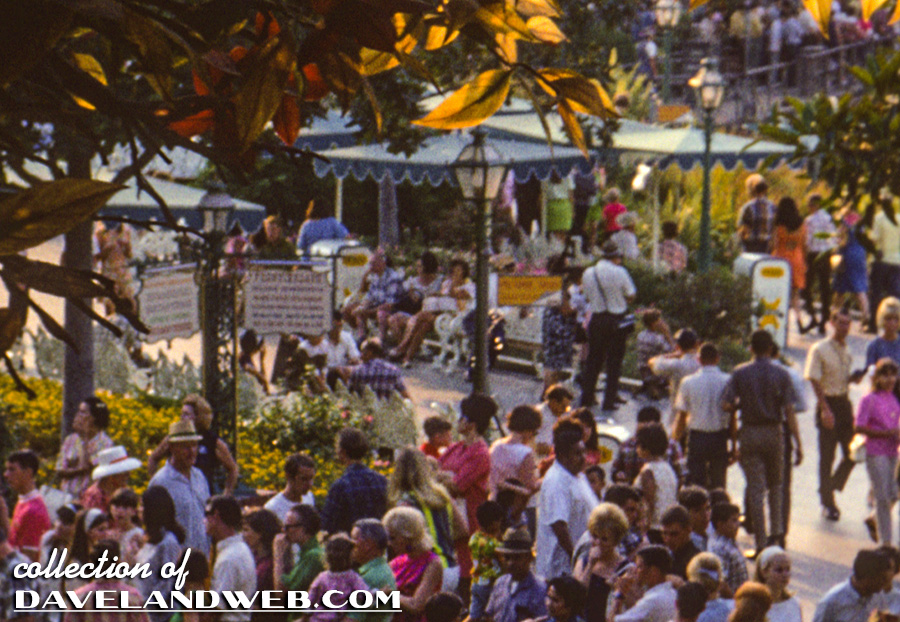 A shot over the rooftops of Aunt Jemima's: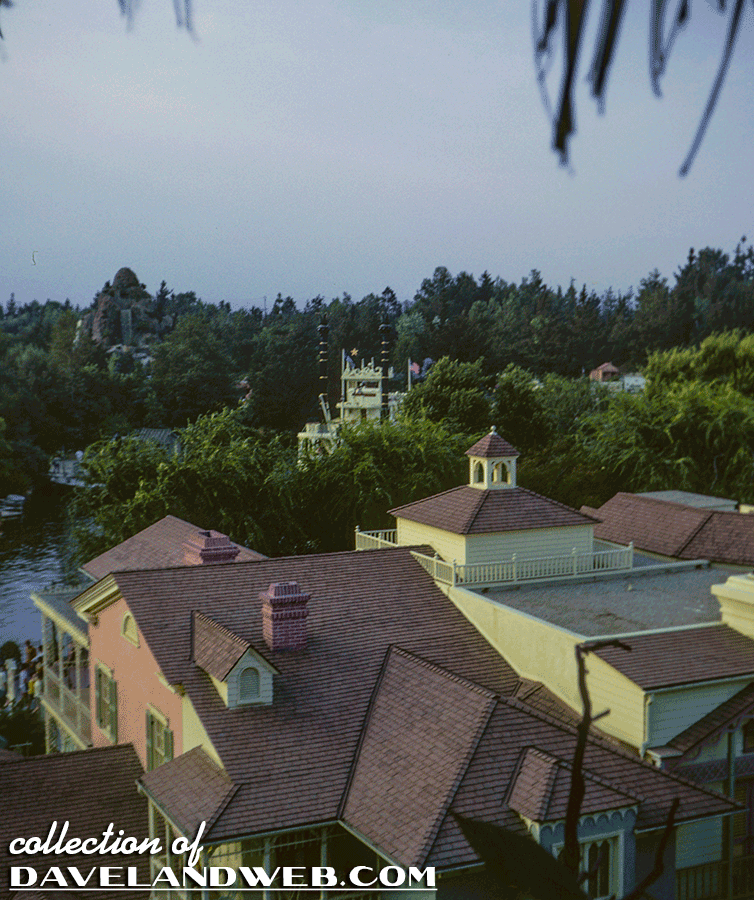 In early 1999, the giant artificial tree received a massive makeover, including thousands of replacement vinyl leaves (originally there were 300,000) and a new suspension bridge entrance from a newly constructed neighboring tree. Unfortunately, the Swiss Family Robinson was evicted and Tarzan moved in, just as Disney's animated "Tarzan" opened in theaters. Although guests can still hear "Swisskapolka" on the old gramophone, it's just not the same. I miss the original Swiss Family Robinson.
See more vintage & current Disneyland Treehouse photos on my Treehouse web page.