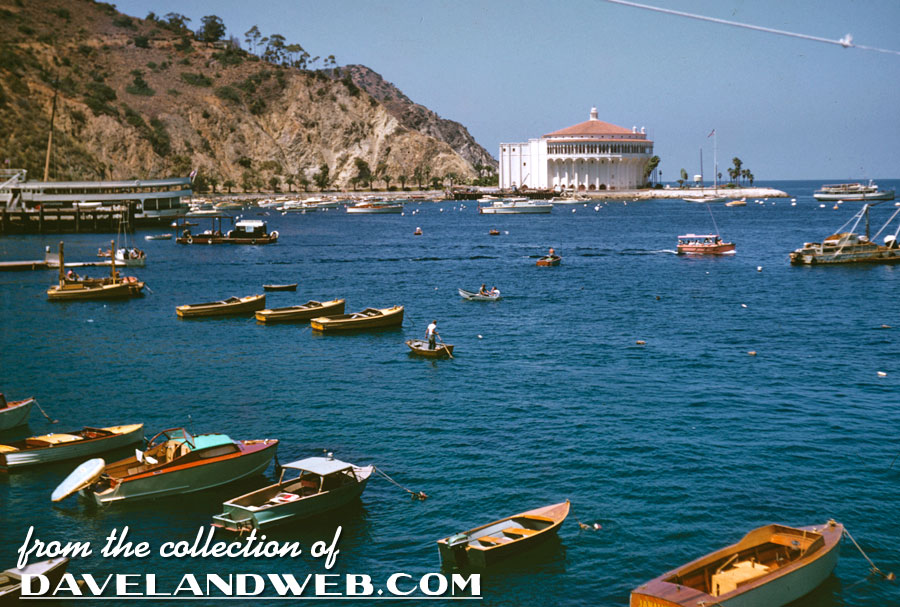 I have only been to Catalina Island once. When I stepped off the boat and looked around, I wished I had booked a longer weekend trip. By that very same evening, I was ready to go home. Overall, the island seemed somewhat touristy to me; too full of people and activity to relax, but not enough attractions that appealed to me to keep me busy. I played a lot of miniature golf.
Still, I was very impressed by the Avalon Theatre, shown in the first vintage image. The 12 story tall structure opened on May 29, 1929, ad has a movie theatre and museum on the first level and a dance hall on the top level. The theatre has one movie screen that shows first-run movies (you can watch "The Mysterious Island" if you happen to be on the island tonight!), and is so well-insulated that guests can't hear the noise from the dancehall above, yet the acoustics are so good that a speaker on the theatre stage can speak in a normal voice without a microphone and be heard clearly by all in attendance.
The theatre still has its original 4-manual, 16 rank theatre pipe organ built by the Page Pipe Organ Company of Lima, Ohio, which you can see in this clip showing Bob Salisbury playing (appropriately) the song "Avalon":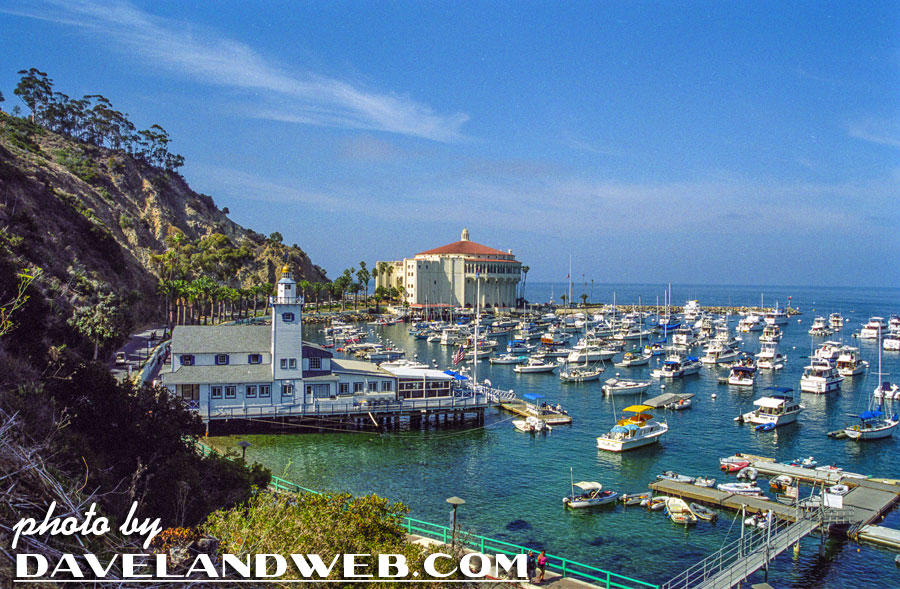 The photos shown here were taken from my June 2004 trip; I was still using a camera that took film, and I have to say my photography skills were not very advanced. Still, I think you can see what a historic gem this theatre is.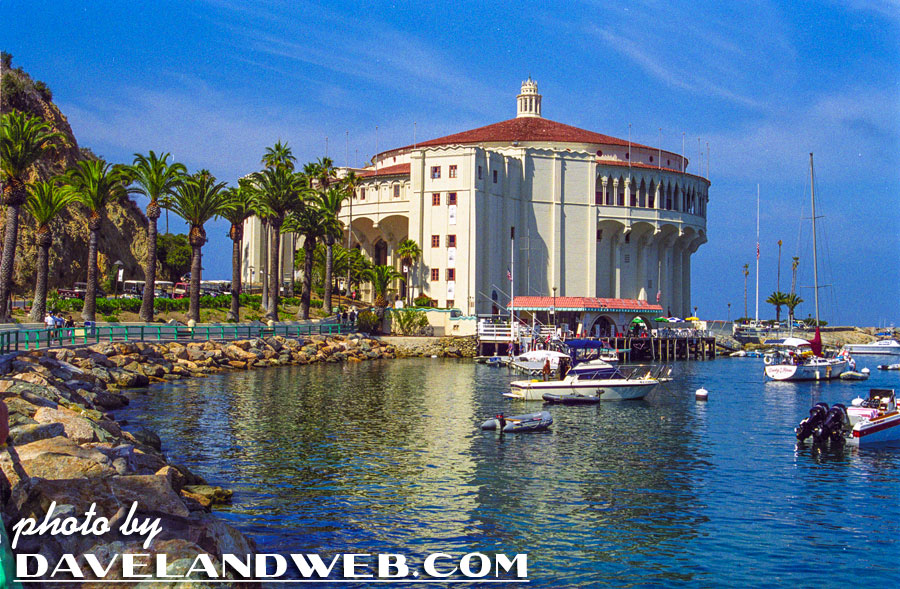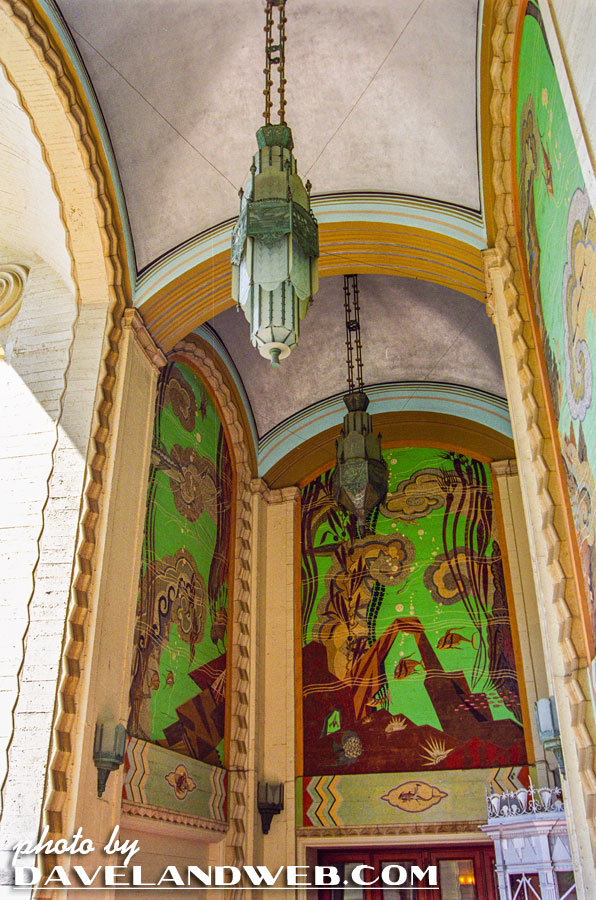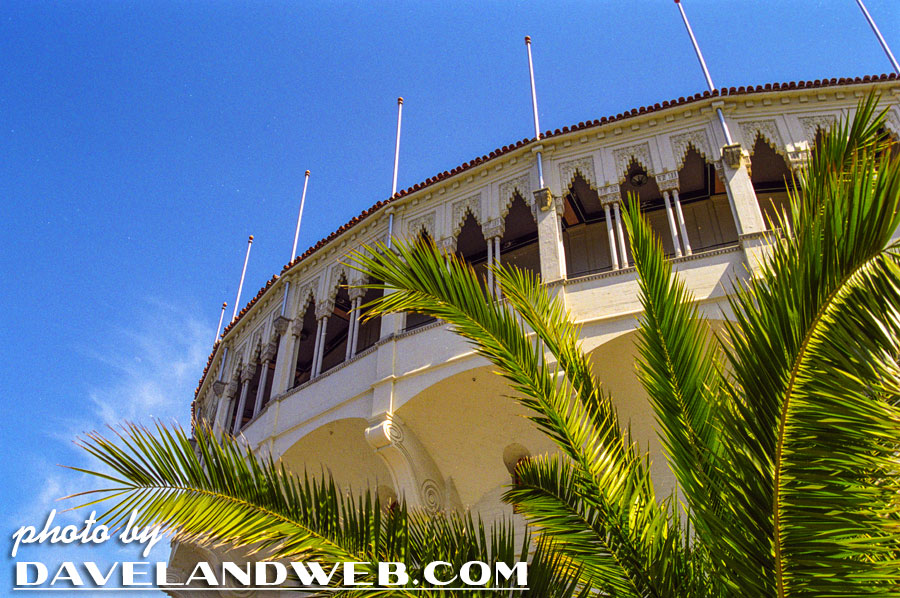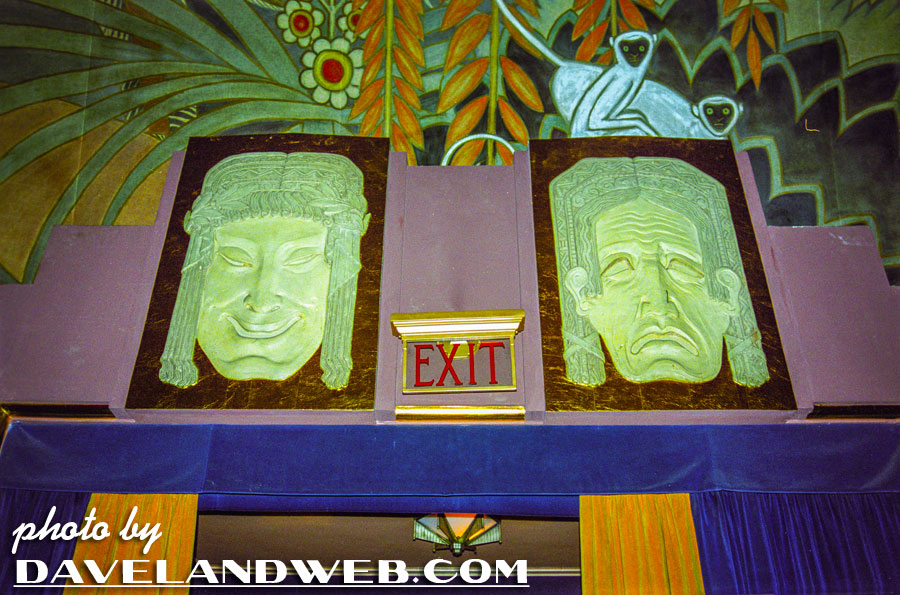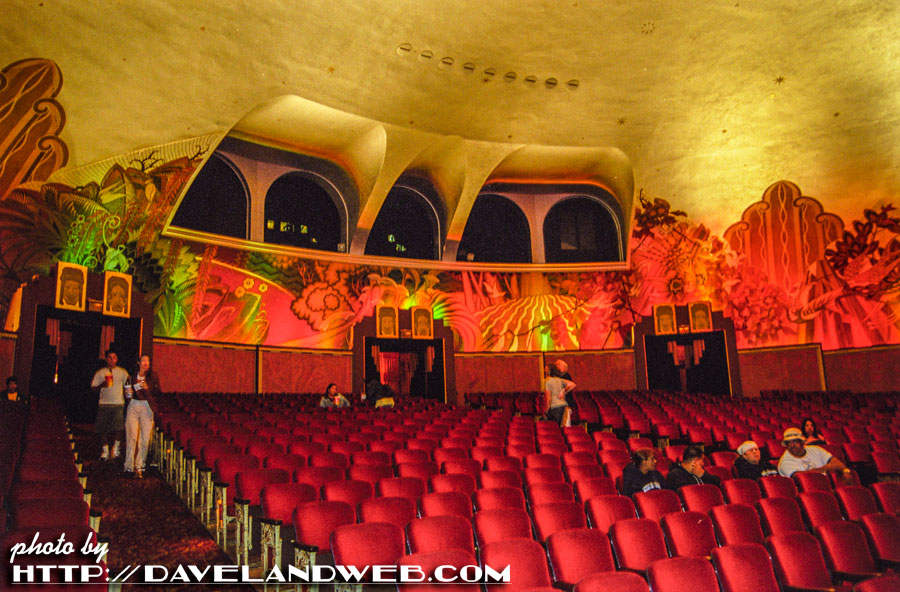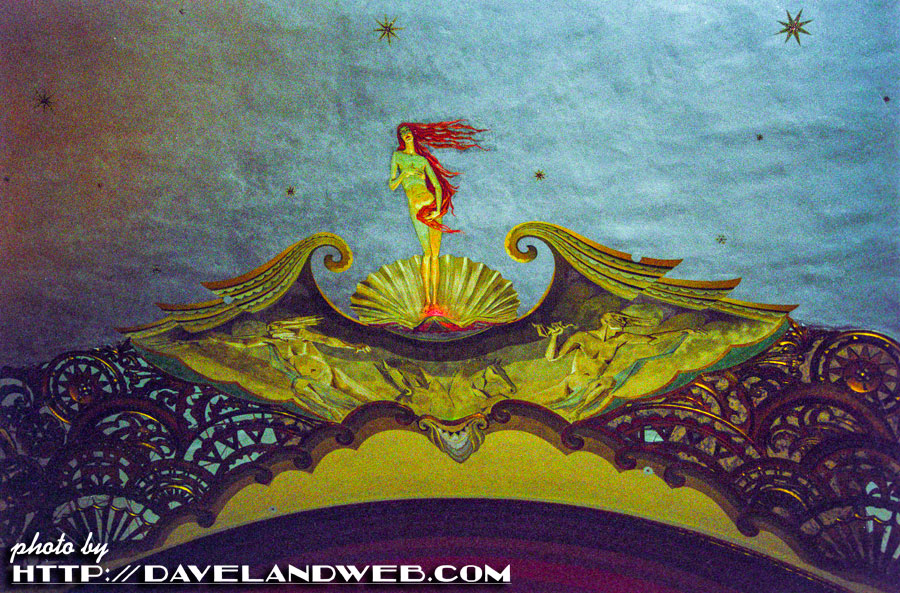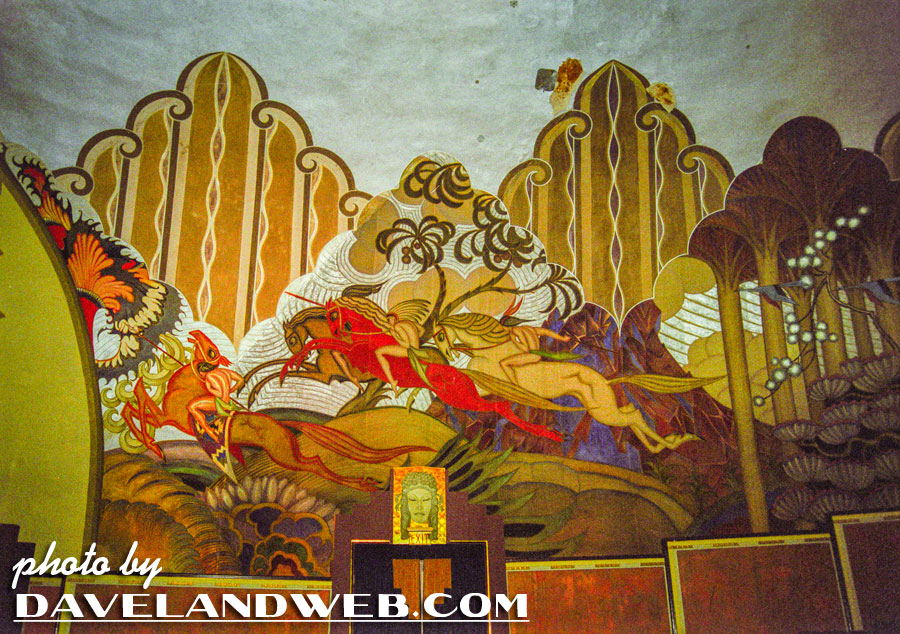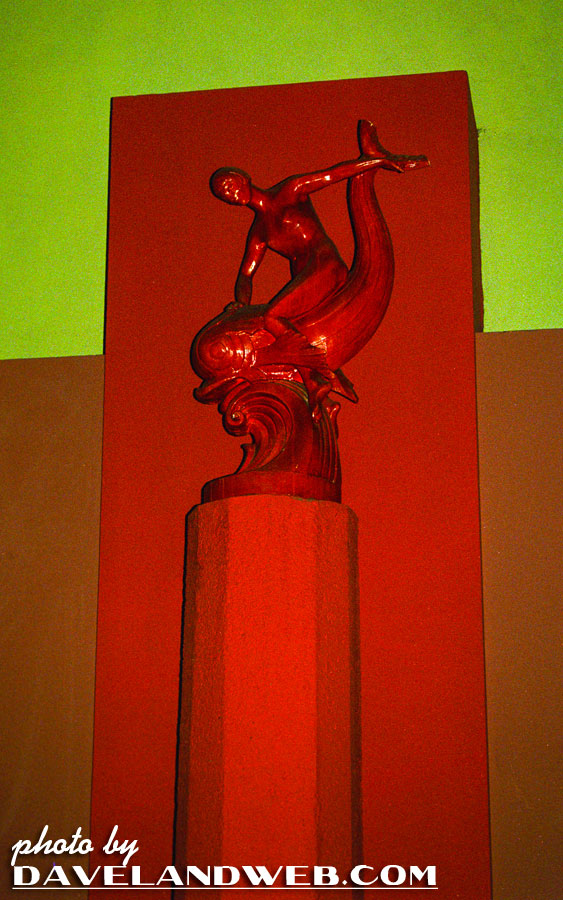 See more vintage & current Catalina Island photos on my Catalina web page.