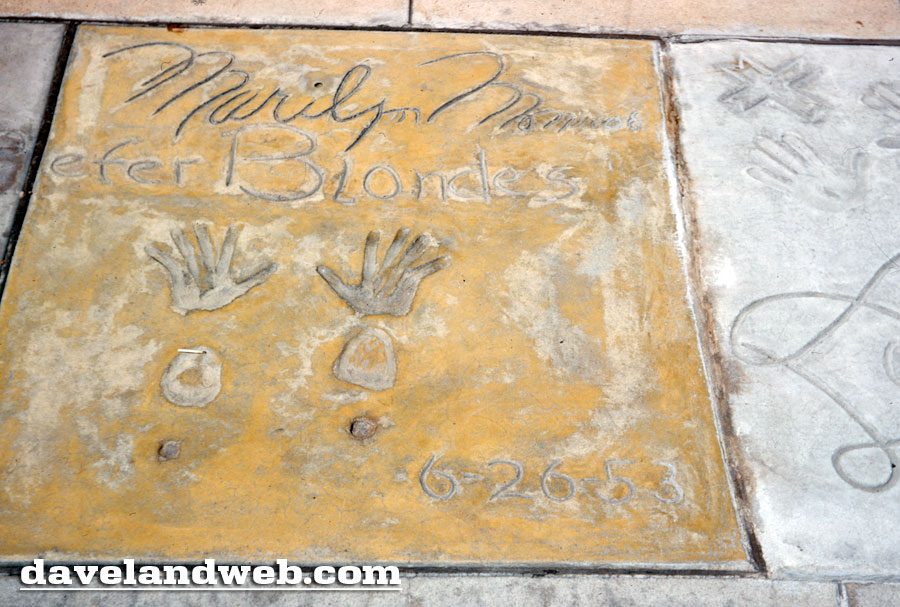 Today we continue to share the trip to Hollywood (circa 1954/55) that an unknown family experienced. Seems like they loved Grauman's Chinese Theater! If you can't get a glimpse of Marilyn Monroe, at least you can touch the same cement that she touched.
Or maybe you prefer Jack Benny.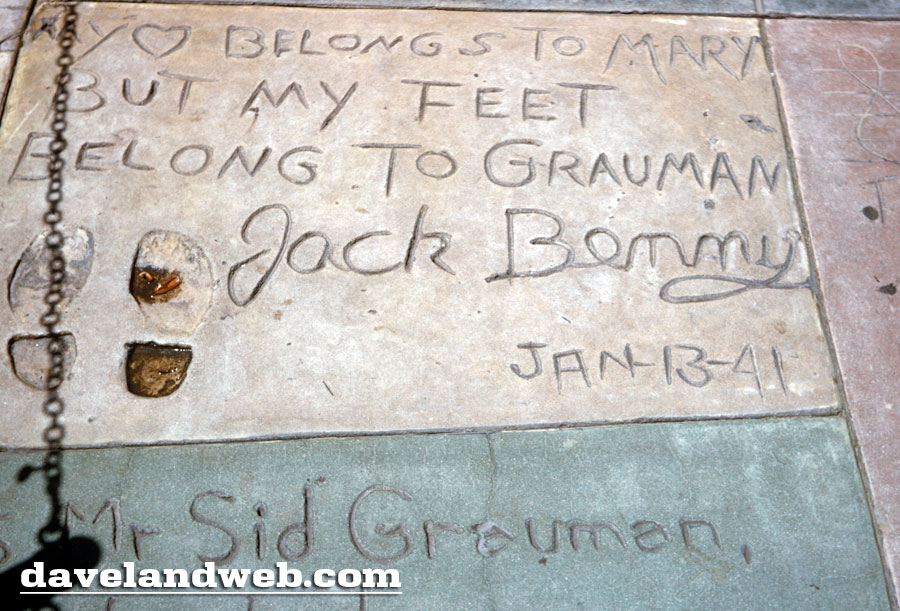 Or Clark Gable.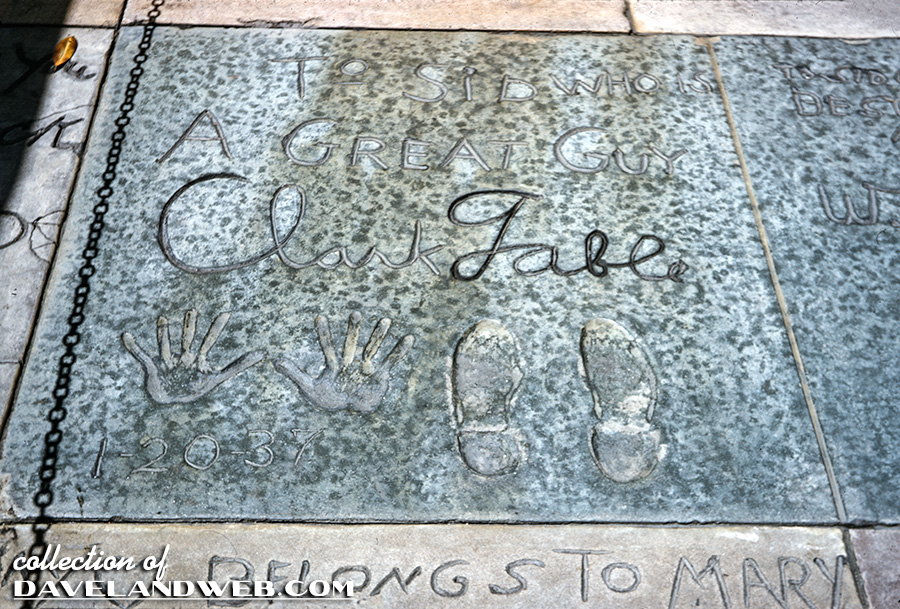 "Prince Valiant" (1954) starring a dashing young Robert Wagner, is the movie being shown Grauman's; I wonder if they actually saw it?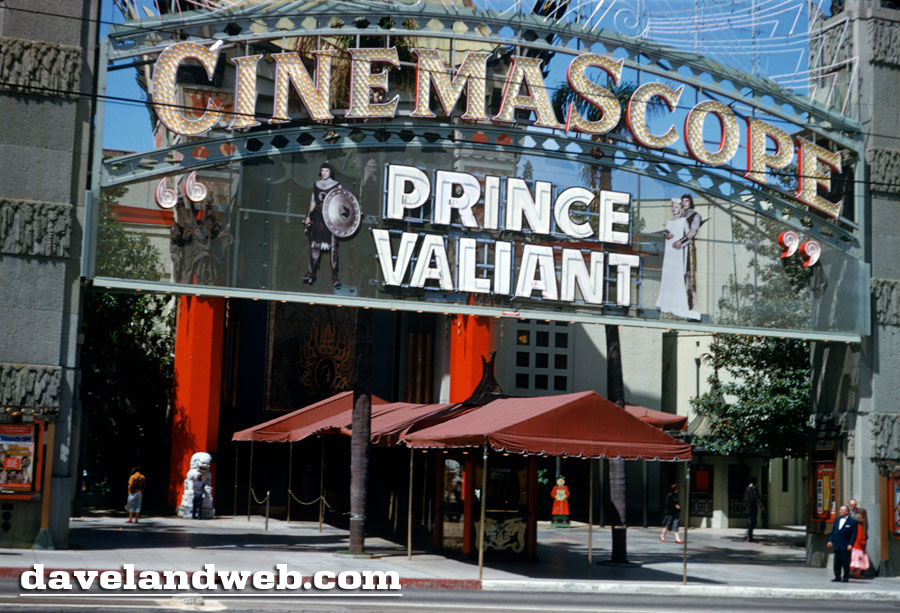 After Grauman's, the photographer snapped a few random shots that captured the CBS Building: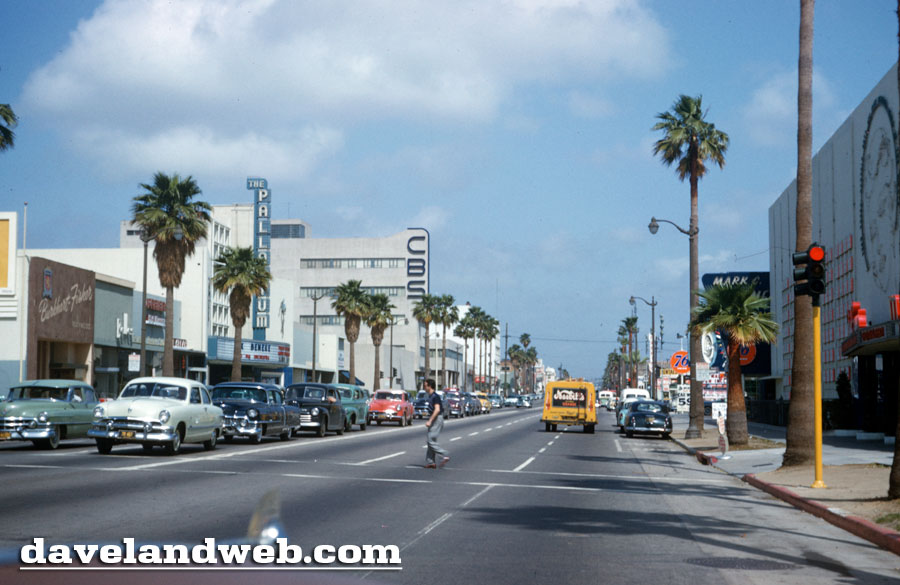 Two of the RKO Studios: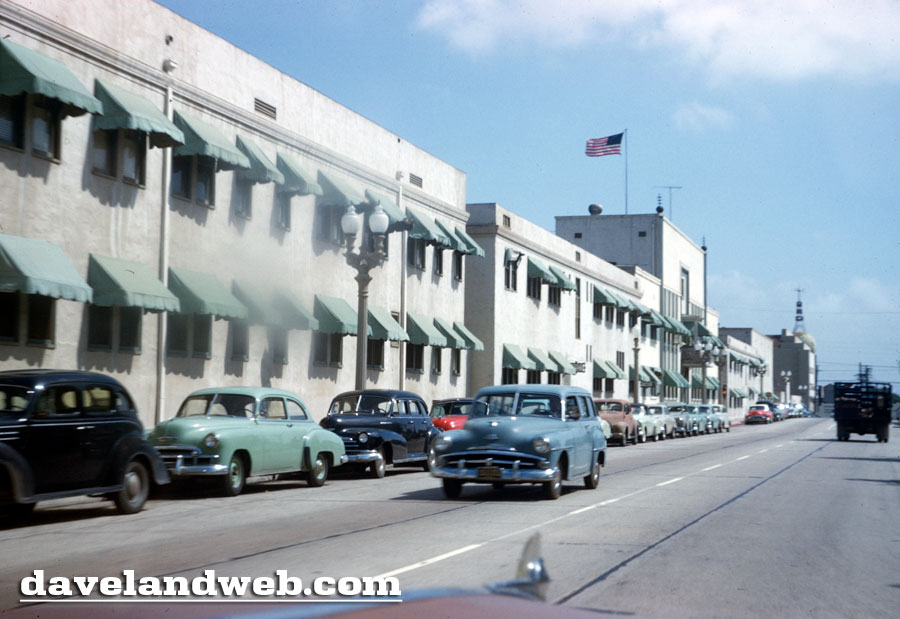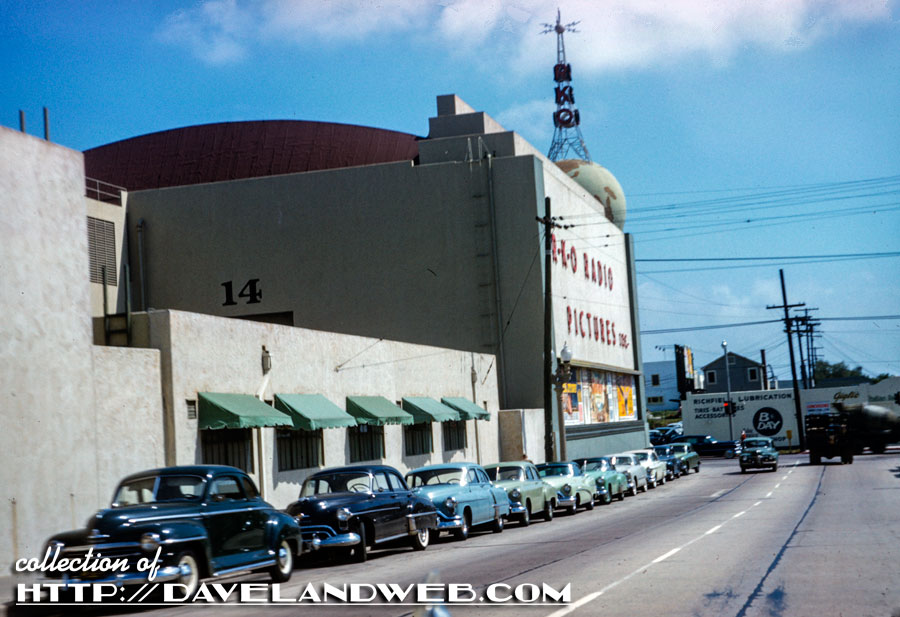 And one of the KHJ TV/KNXT studio: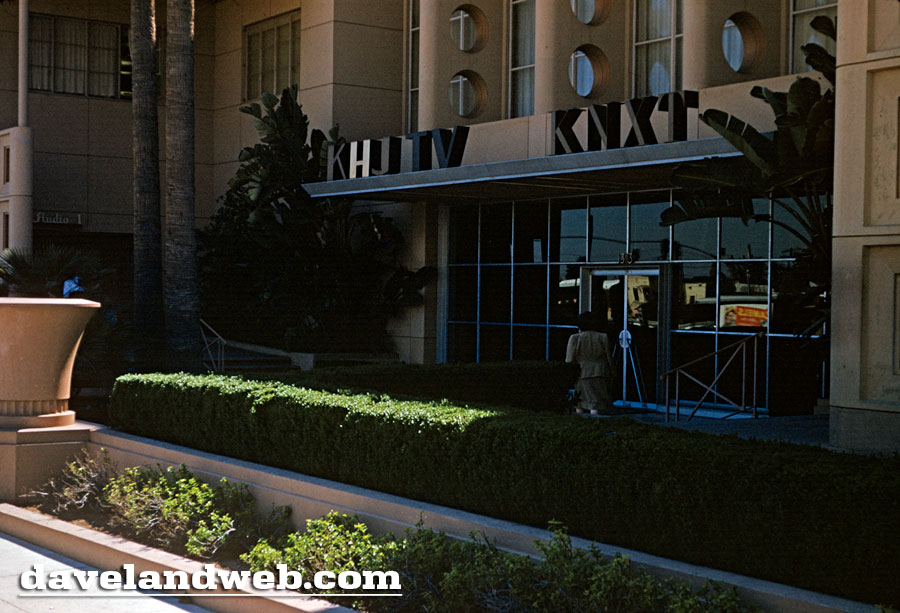 See more vintage & current Hollywood photos on my Hollywood web page.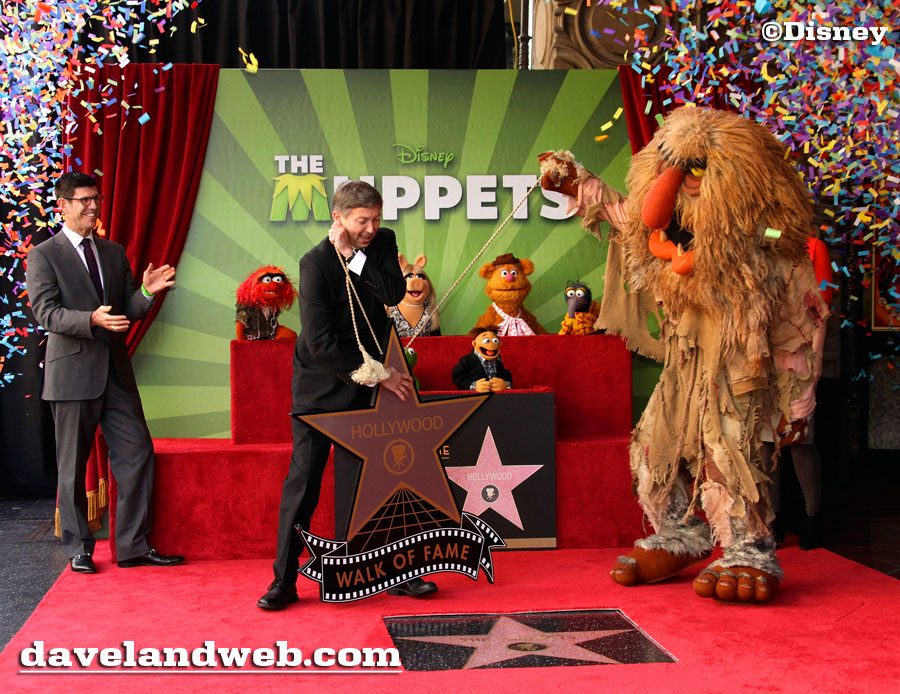 Meanwhile, in current day Hollywood: The world-renowned Muppets received a star on the Hollywood Walk ("Wocka Wocka") of Fame on March 20th from the Hollywood Chamber of Commerce in celebration of the release of Disney's "The Muppets" on Blu-ray Combo Pack and DVD. The celebration was emceed by Chamber President and CEO Leron Gubler, with special guest speakers Rich Ross, Chairman, The Walt Disney Studios and Lisa Henson, CEO, The Jim Henson Company. Several Muppets were on hand to receive the star including Kermit the Frog, Miss Piggy, Fozzie, Gonzo, Animal, Pepe, Sweetums, and Walter, the newest Muppet, who made his debut in Disney's 2011 film. The Muppets' star is the 2,466th star on the Hollywood Walk of Fame and is located in front of the historic El Capitan Theatre.