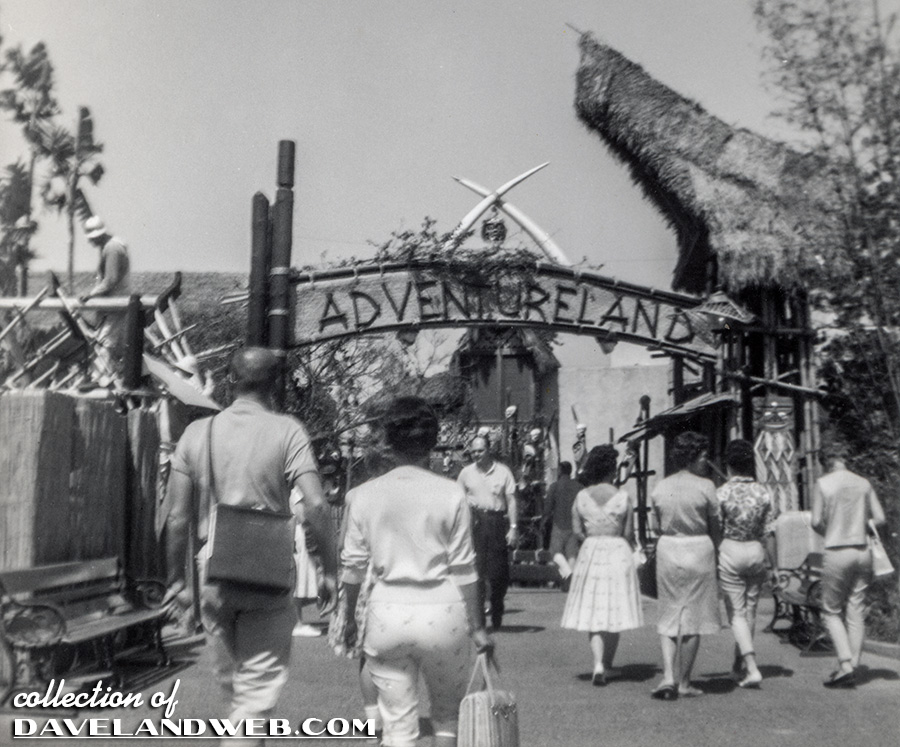 Now that we've done some shopping in Adventureland, let's go back out to the gate and enjoy Walt Disney's Enchanted Tiki Room. The first three photos show this fun and kitschy attraction while it was still under construction.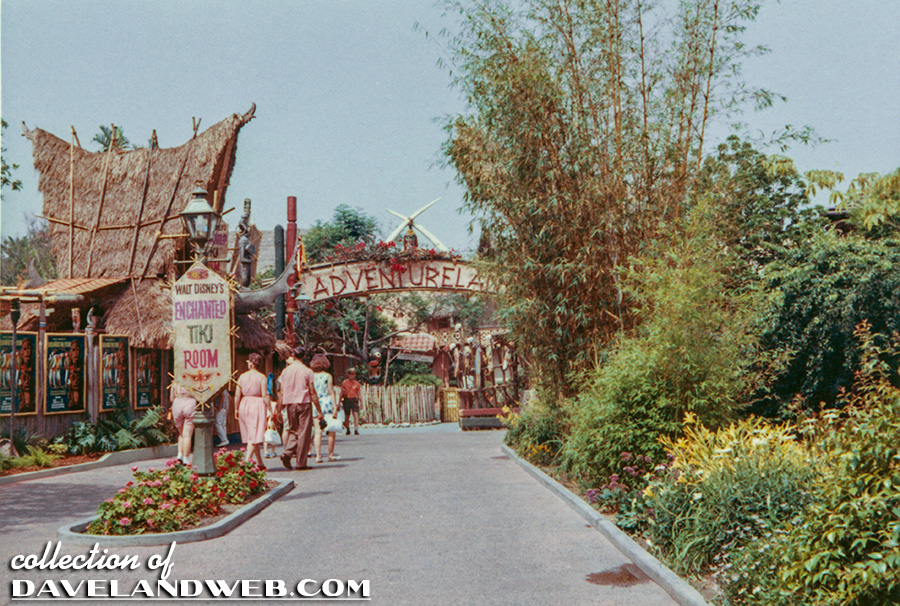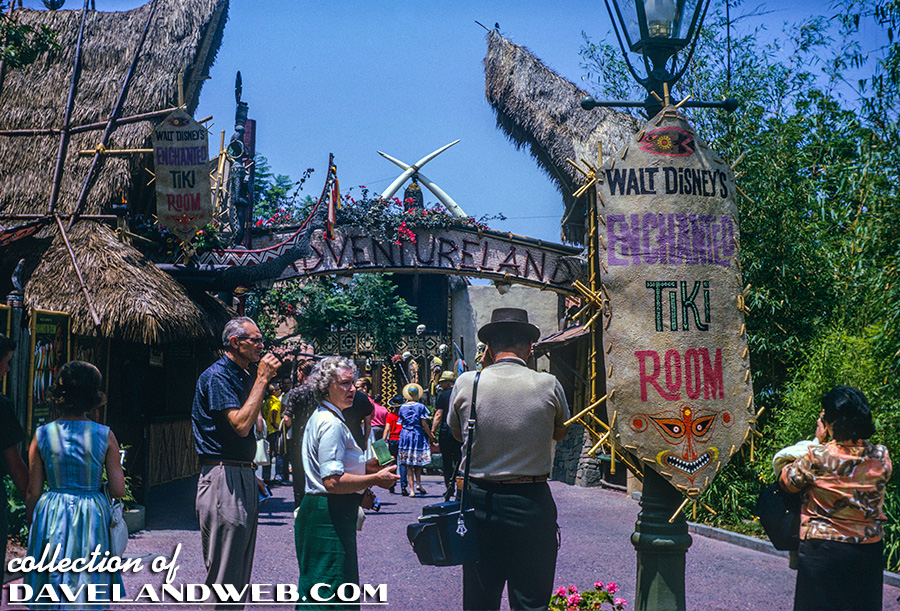 I just know this boy's name is Melvin. It has to be.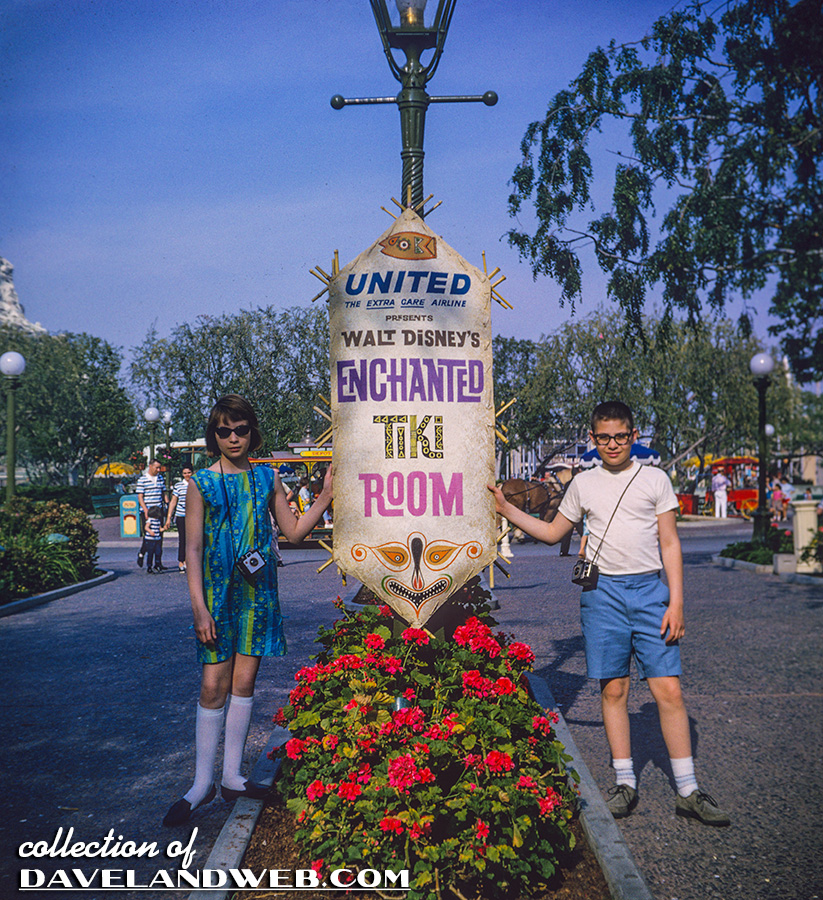 Today's post focuses on the exterior and courtyard only, as the courtyard alone is a fun little attraction all on its own.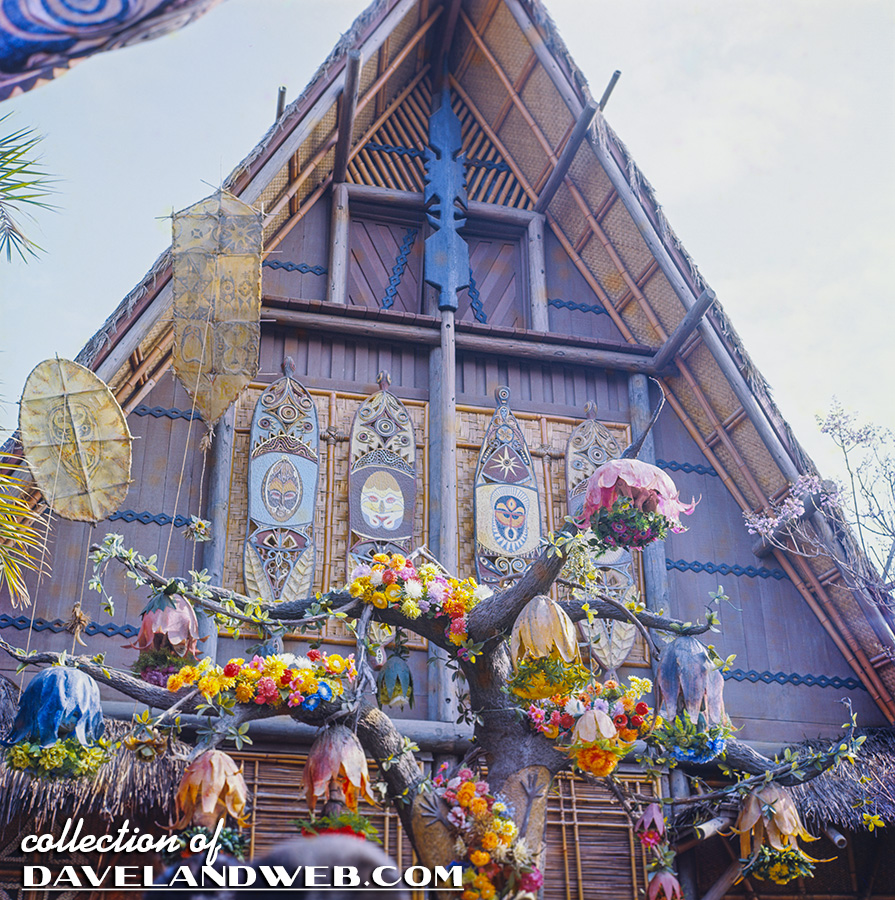 The original show sponsor was United Airlines, as seen in this festive signage: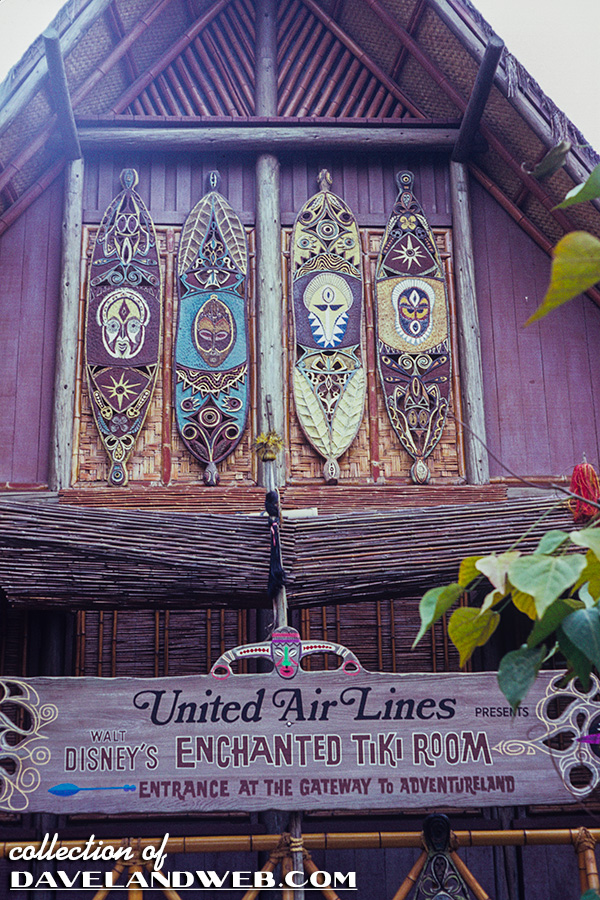 Check out that line in this July 1966 shot: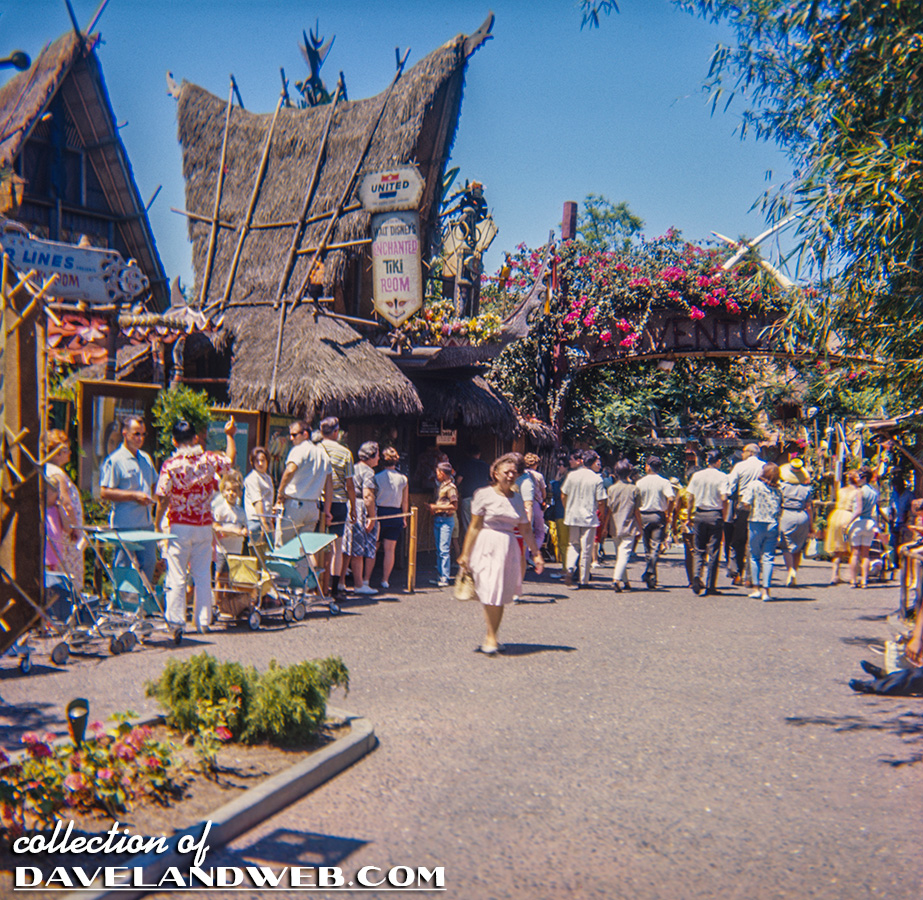 Zooming in, you can see Juan, the talking barker bird that was eventually removed because he slowed down the foot traffic of guests who stopped to gawk at him.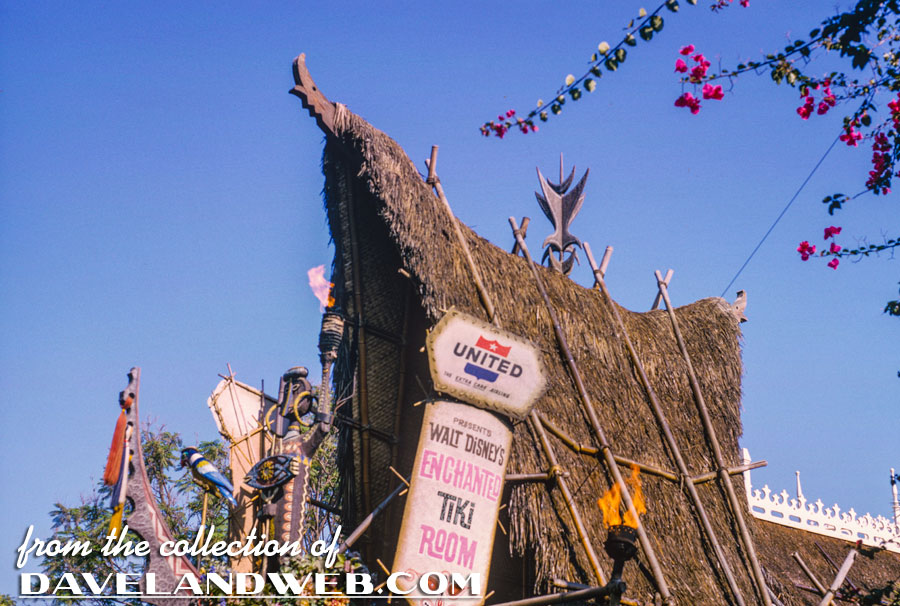 Zooming in for another look at Juan: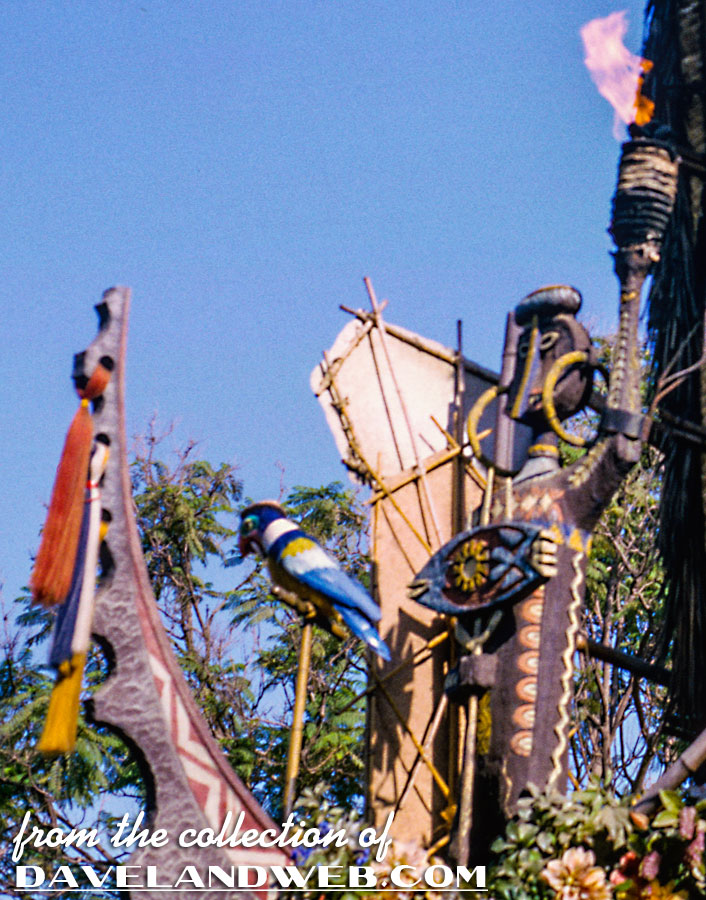 Here is an August 1966 shot...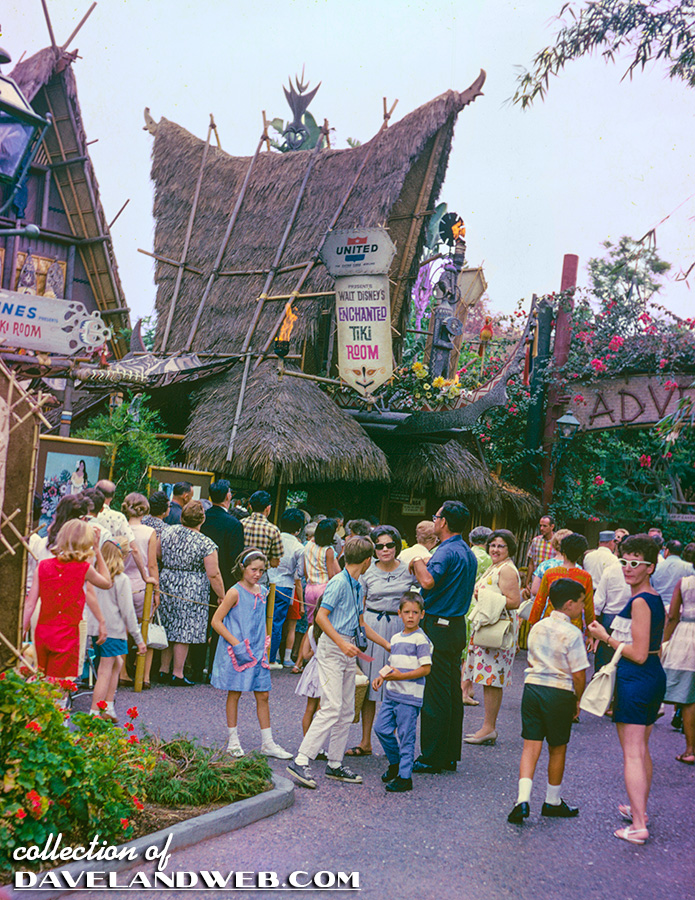 that shows Juan has gone from blue to red: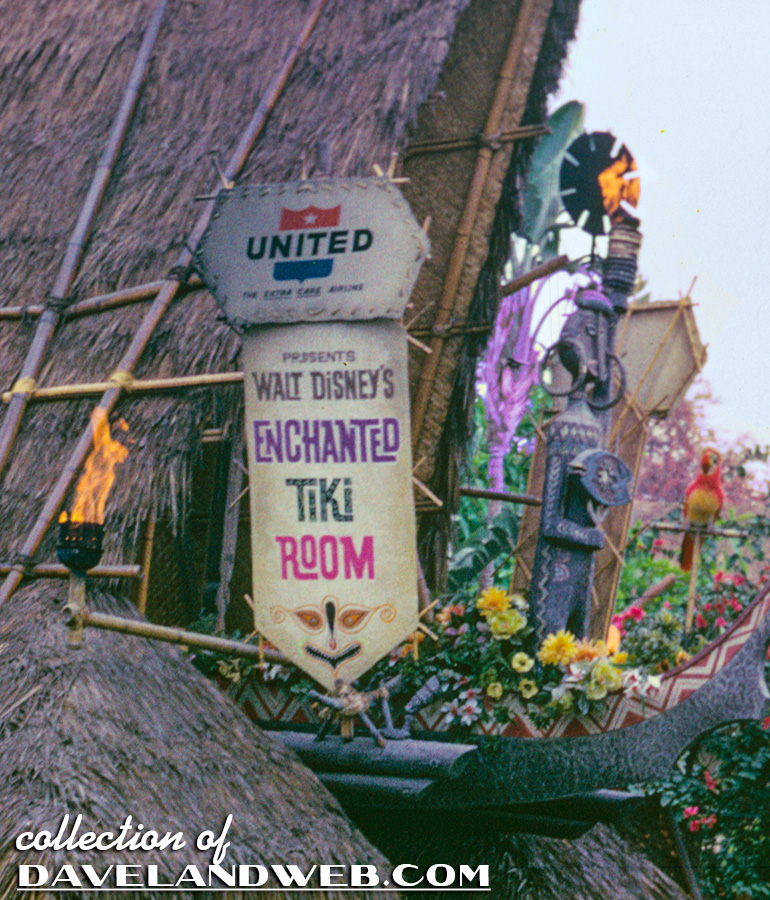 Years later, Kevin Kidney sculpted a replica honoring the 50th Anniversary of Disneyland. As Kevin describes on his Flickr photoset:
A doozy of a dream project! Jody and I located the molds for the original "Side Macaw" figure sculpted back in 1962 by Disney Legend Blaine Gibson. Naturally, being designed for animatronics, the basic body form had no feathers, eyes or dressing, so I happily (understatement) undertook the task of figure-finishing. While we'd originally planned for each replica to be covered in real feathers and fur, we discovered it would have been impossible to mass-produce to our satisfaction. So all feather and fur had to be cast in solid resin, and while not terrible to look at, it did give the bird a sort of frozen appearance that I wasn't absolutely thrilled with.

Using many photographs as reference, I duplicated his straw hat and carnival "barker's" cane which were also cast up in hard resin. With the glass eyes, however, we were able to truly obsess over authenticity, purchasing them from the original taxidermy supplier that made eyes for the attraction. The end result was a hit with the collectors. I bought five of them myself (you know, so I can build a Tiki Room in my house. Get over it.)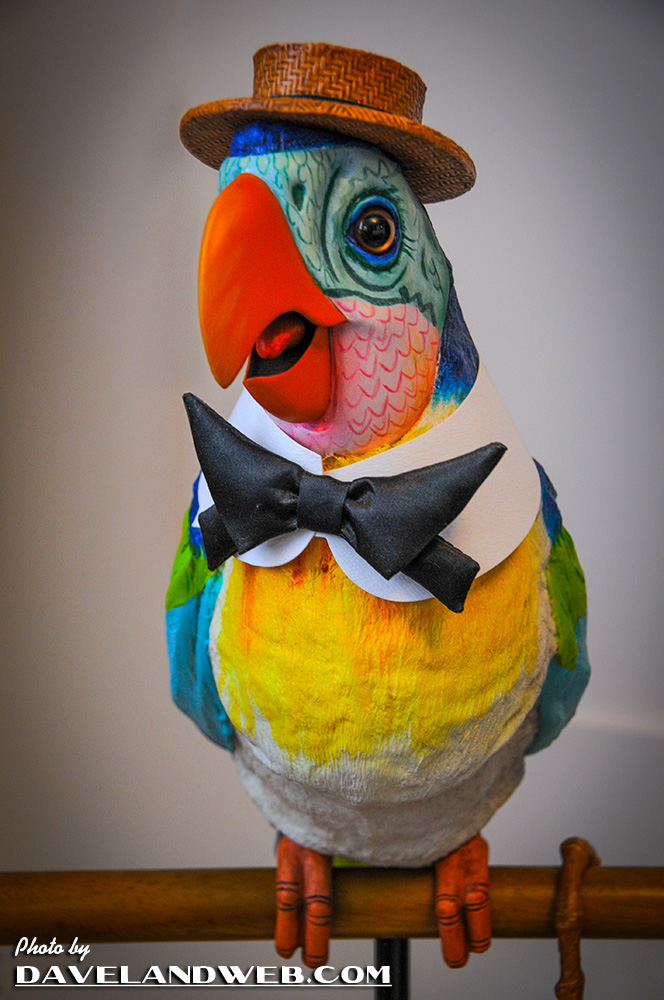 Moving into the courtyard area, you can see all of the different Tiki Gods that are part of the pre-show: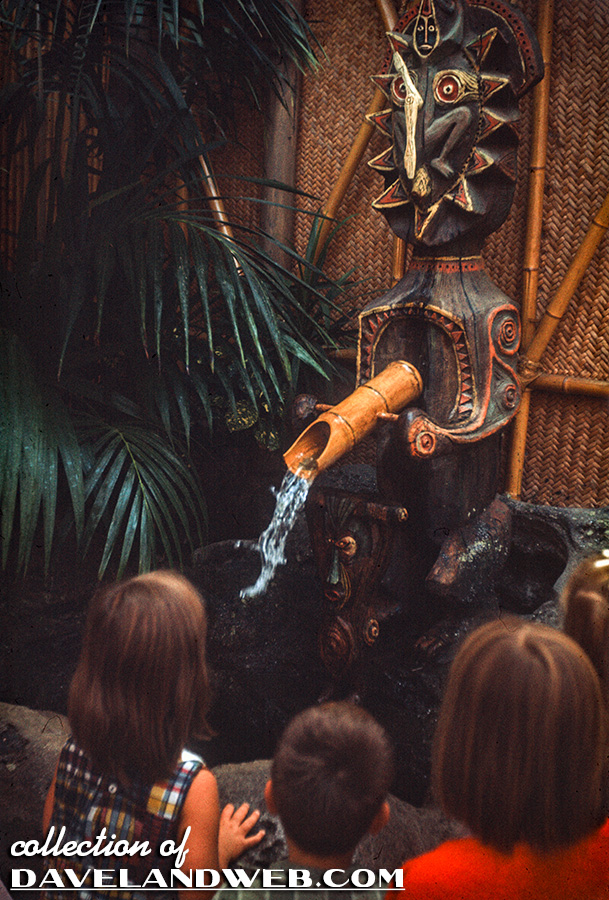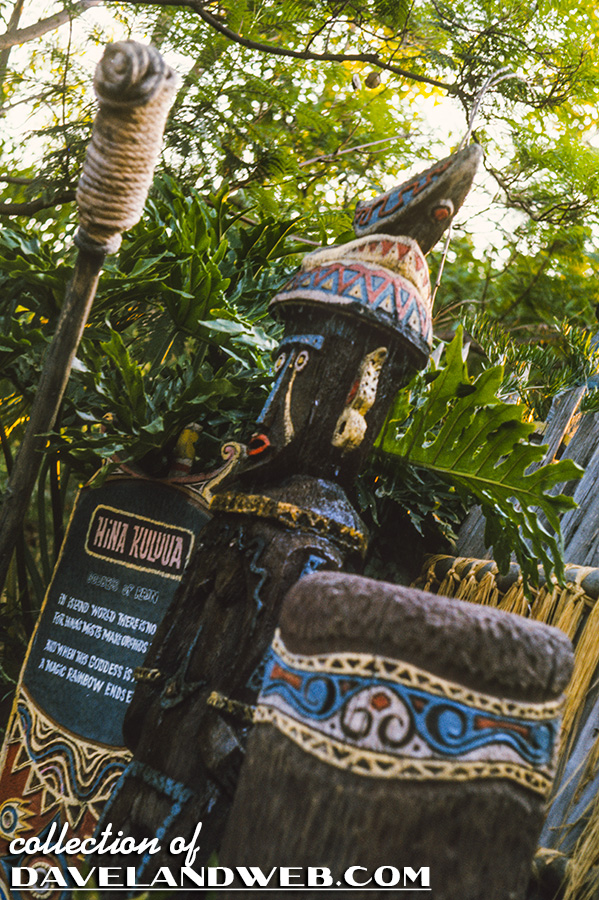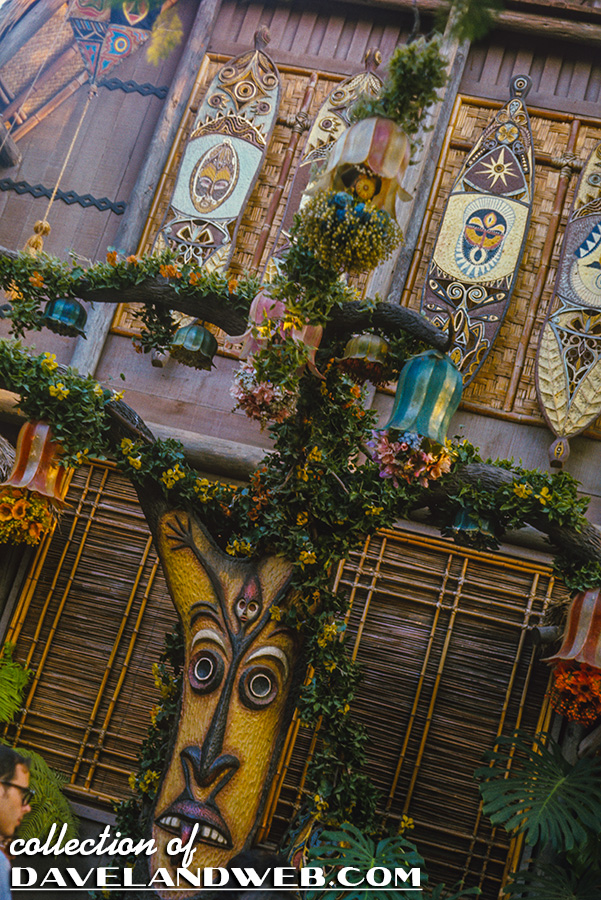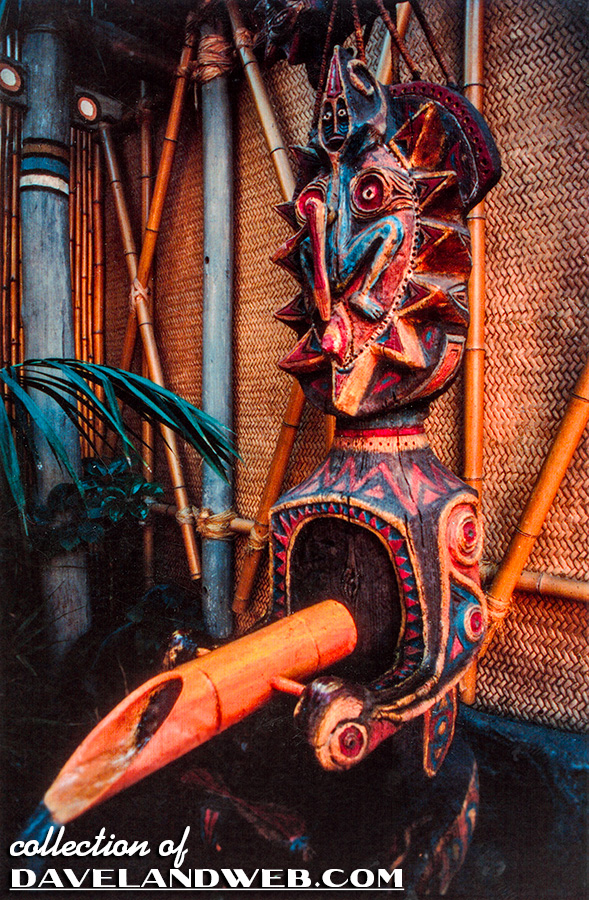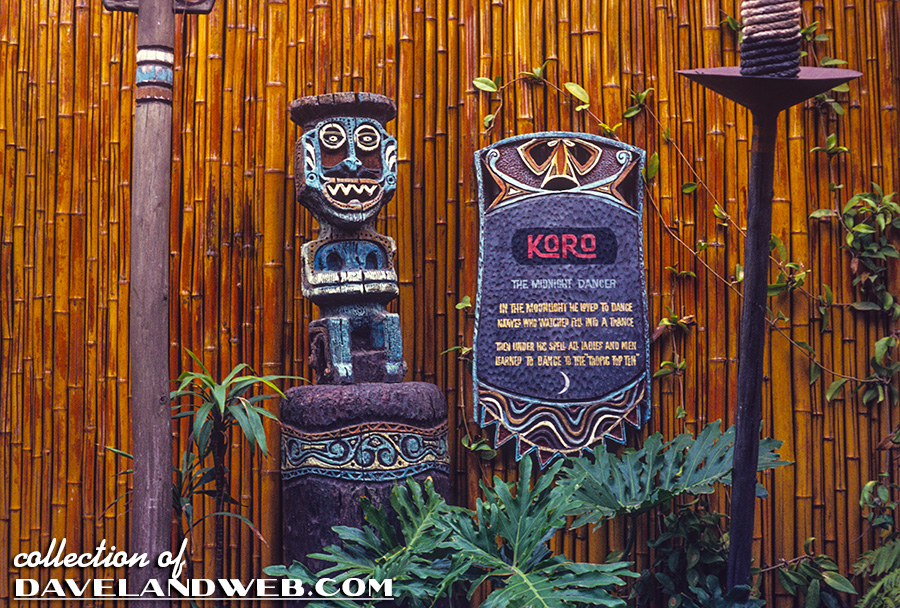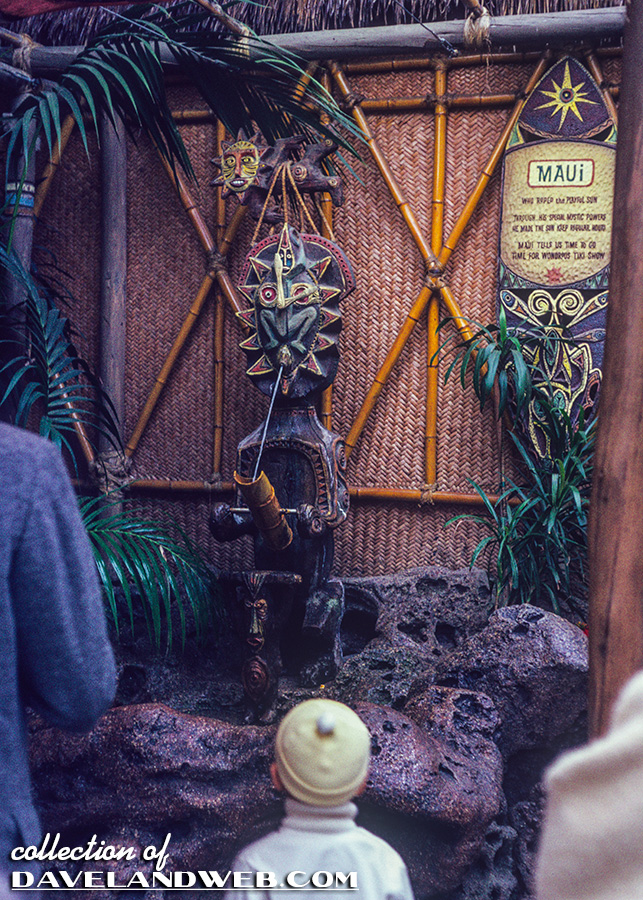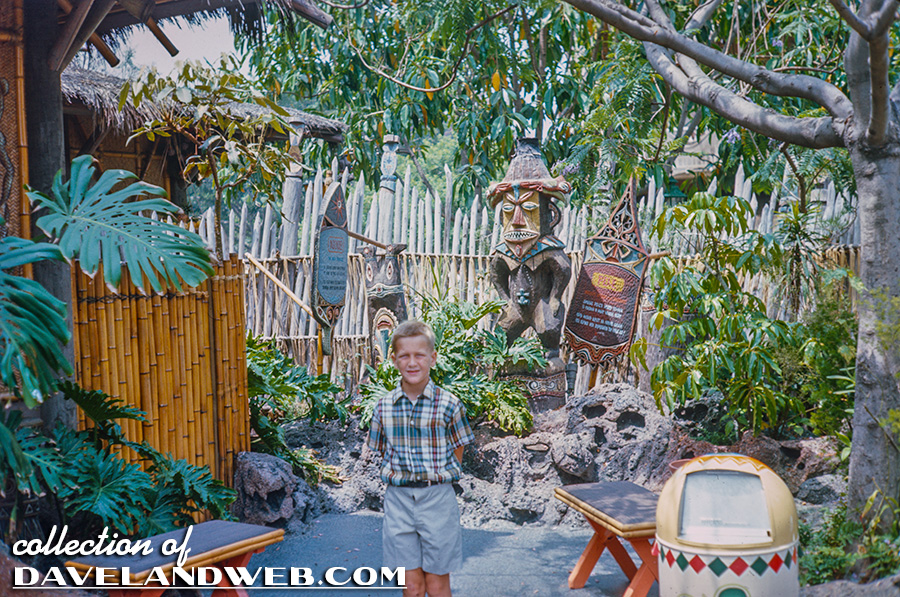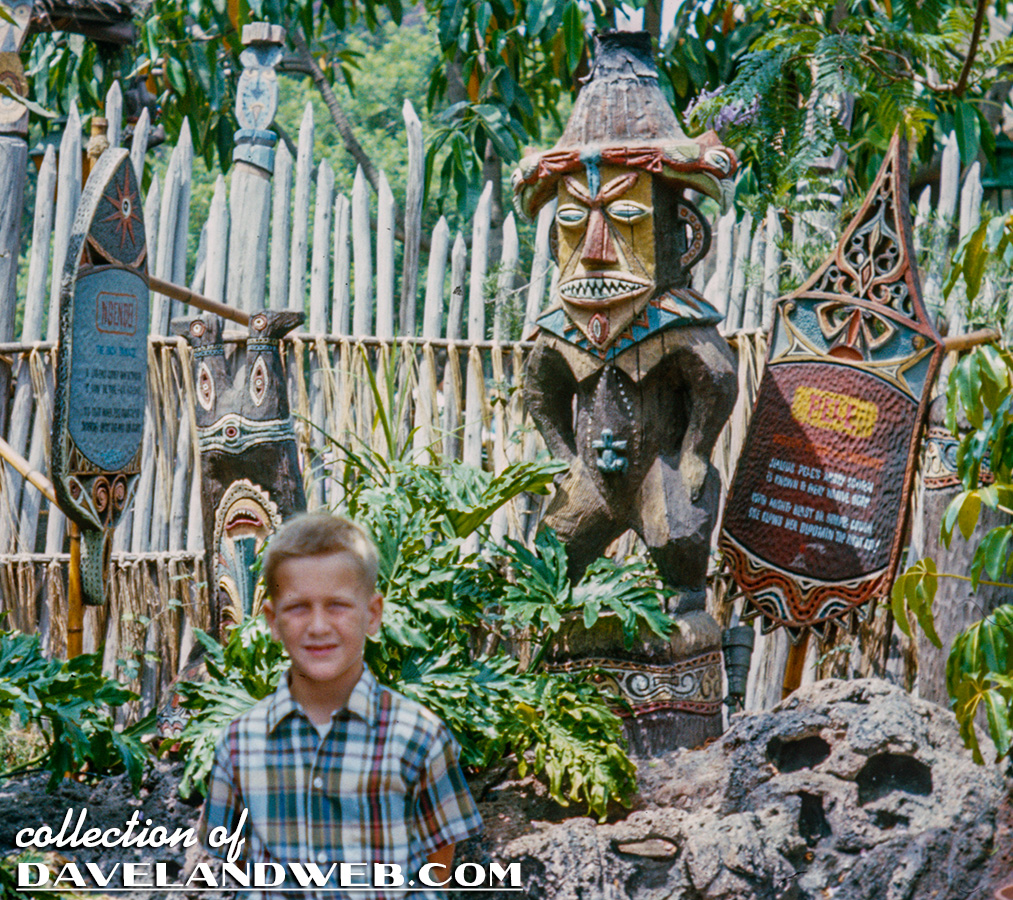 The trash cans in these vintage shots are a different shape than the ones you typically see at Disneyland: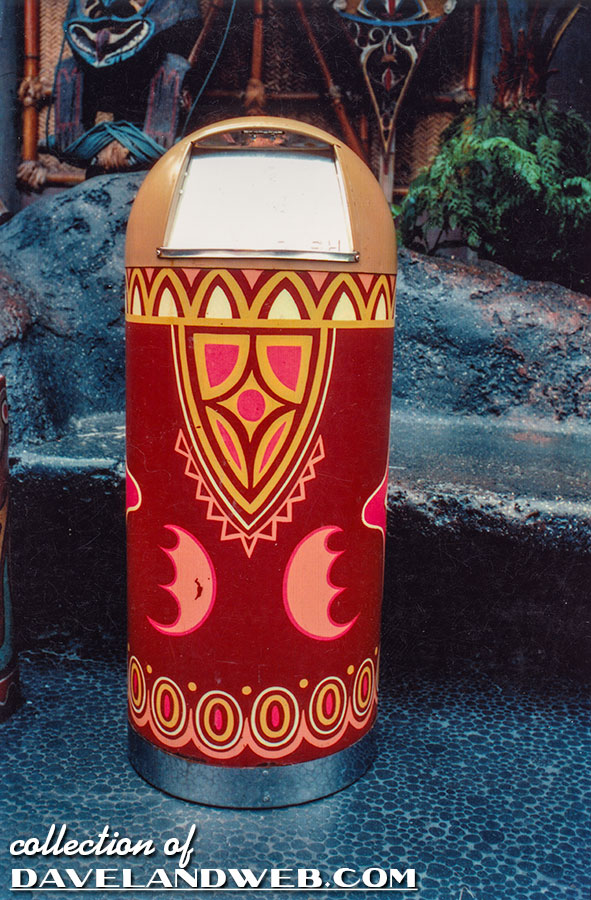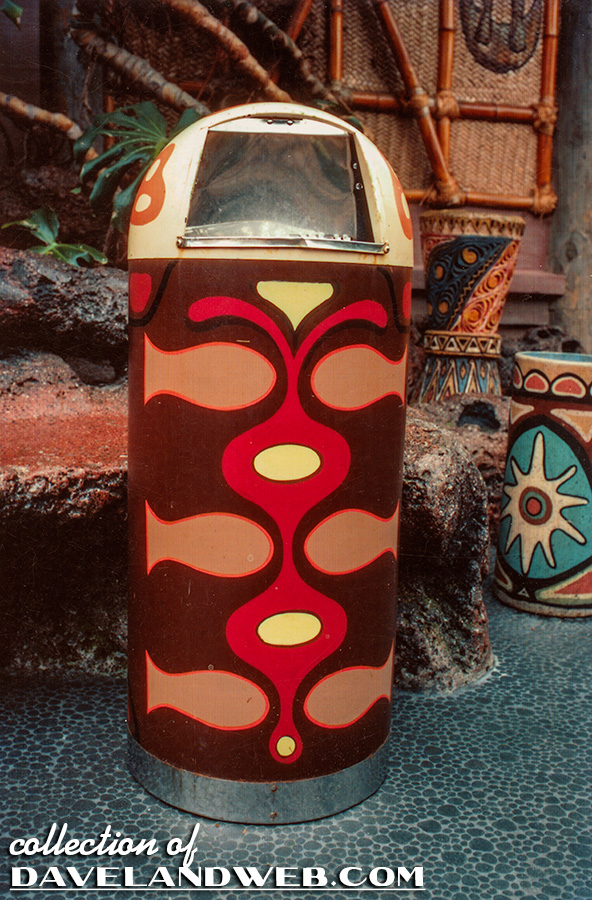 The last shot appropriately shows guests anxiously awaiting the doors to the show to open: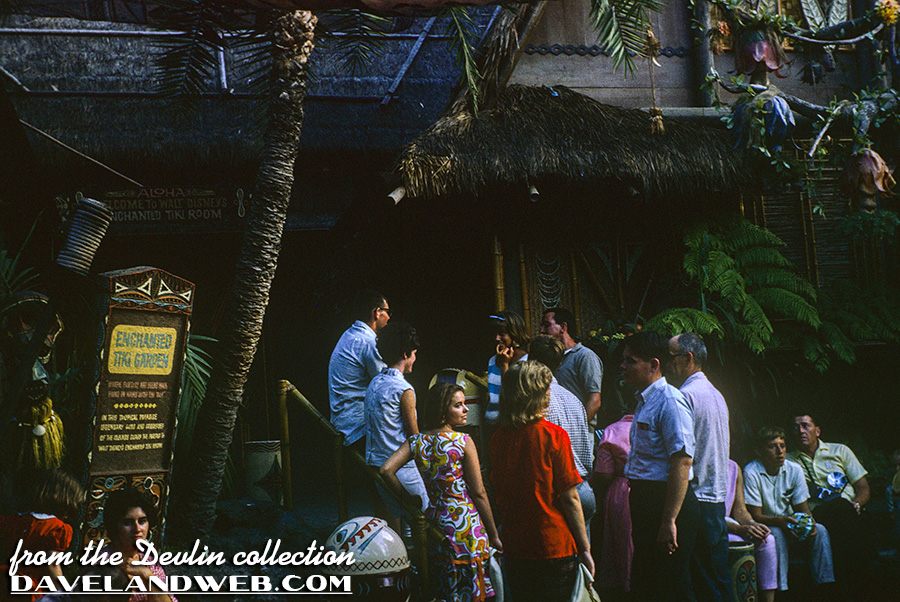 I think I can almost hear the strains of the Sherman Brothers' famous tune now...
See more vintage & current Disneyland Enchanted Tiki Room photos on my Tiki Room web page.