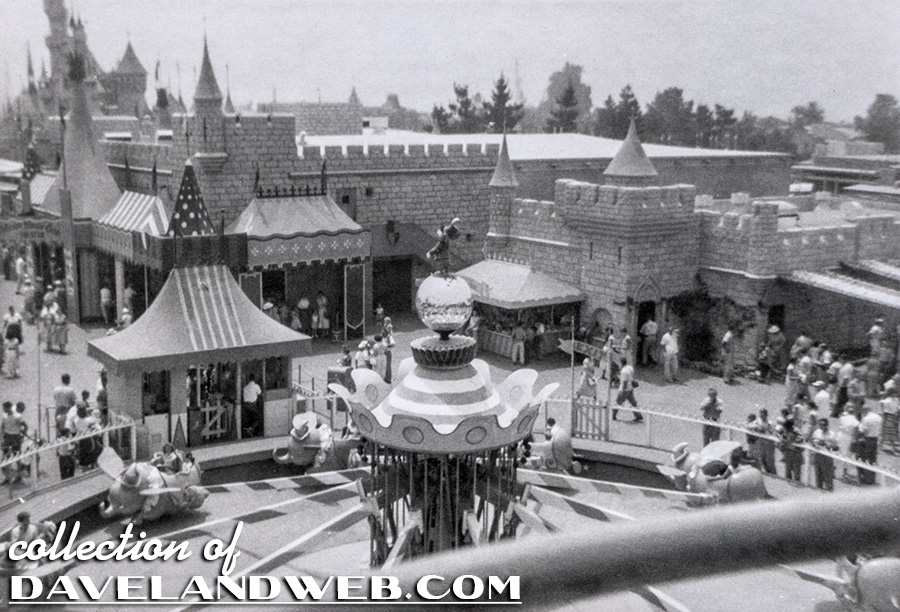 Time to wrap this baby up! First up is Dumbo, shot from the Skyway (this photographer, aka Billy Barty, seemed to be challenged by the rails at the park!). Shot #2 shows the Teacups in their original location. This is an attraction that definitely benefitted from change; I enjoy the overhead lights and thatched control booth much better than the original version.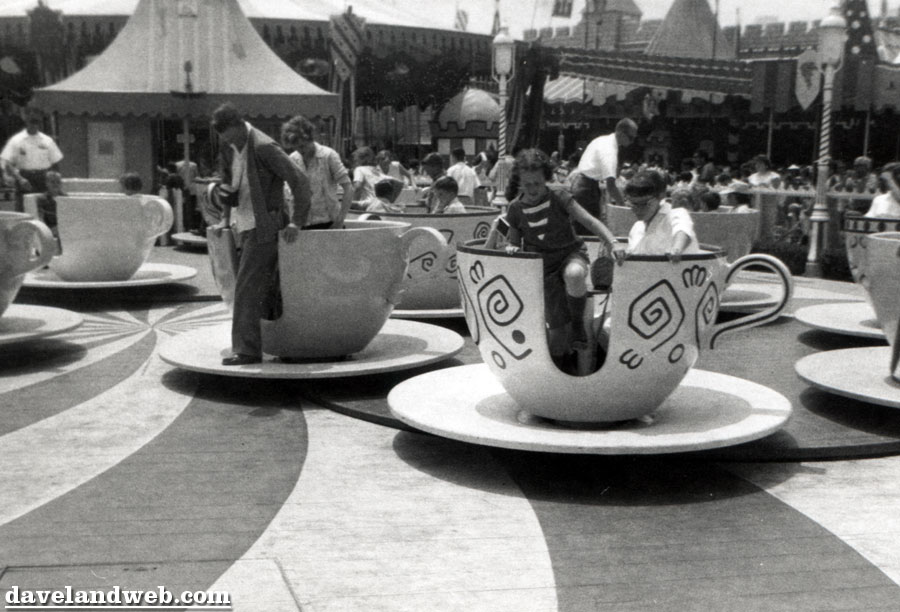 A million miles away over in Frontierland, we have 2 views of the Mark Twain.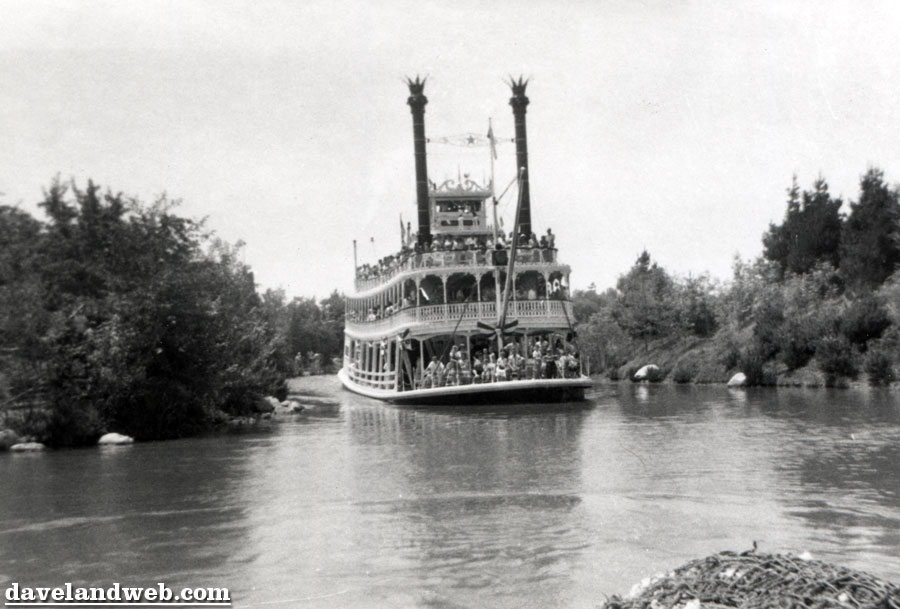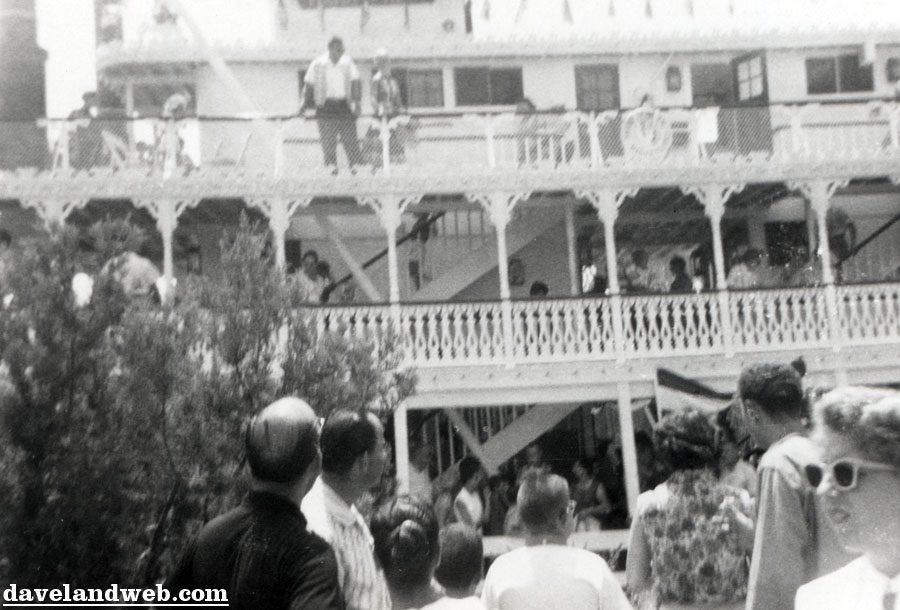 For equal time, we don't want to be unfair, so here are 2 of the Columbia as well: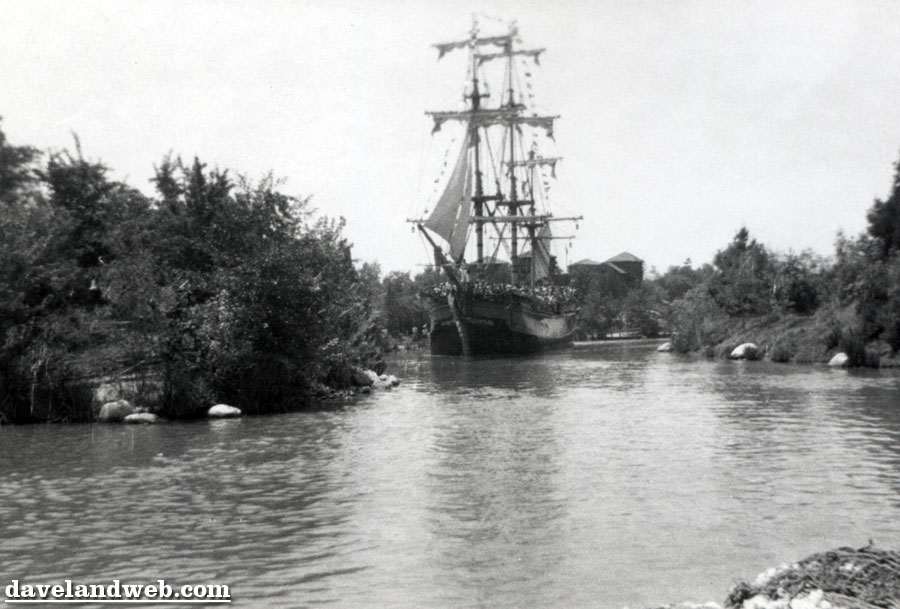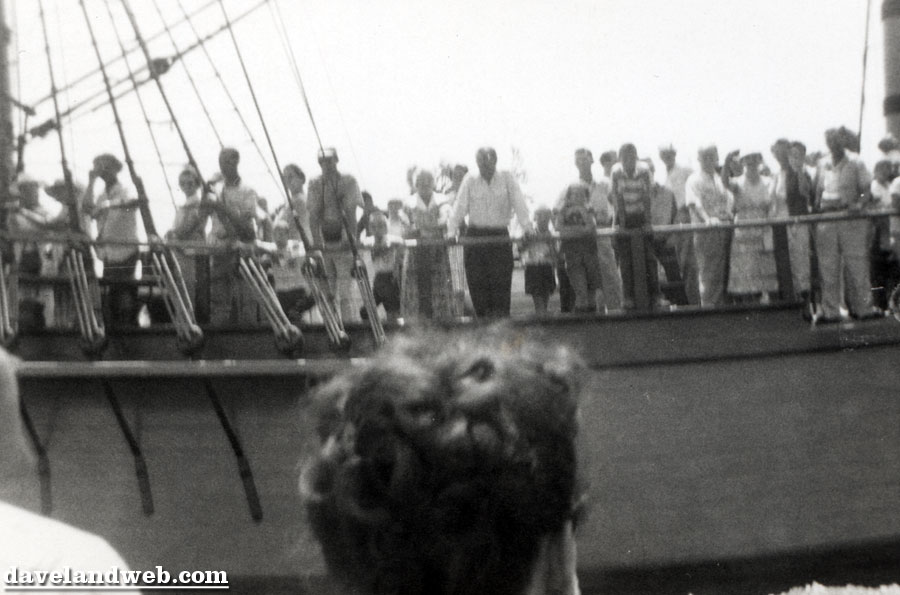 And here's a bonus for all you Knott-Heads: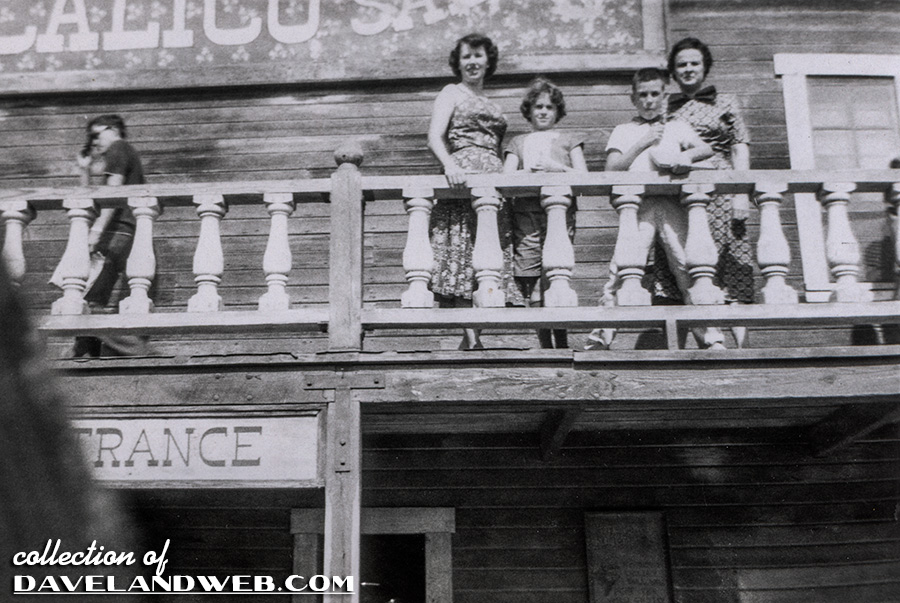 And back to Present-Day Land and the Didja' Know Dept.: once again, Chris J. pointed out some new info to me. This semi-defunct fountain at the Disneyland Hotel was "imported" from the 1964 World's Fair. I am diggin' the Art Deco/WPA look to it, and hope that one day it gets a little restoration.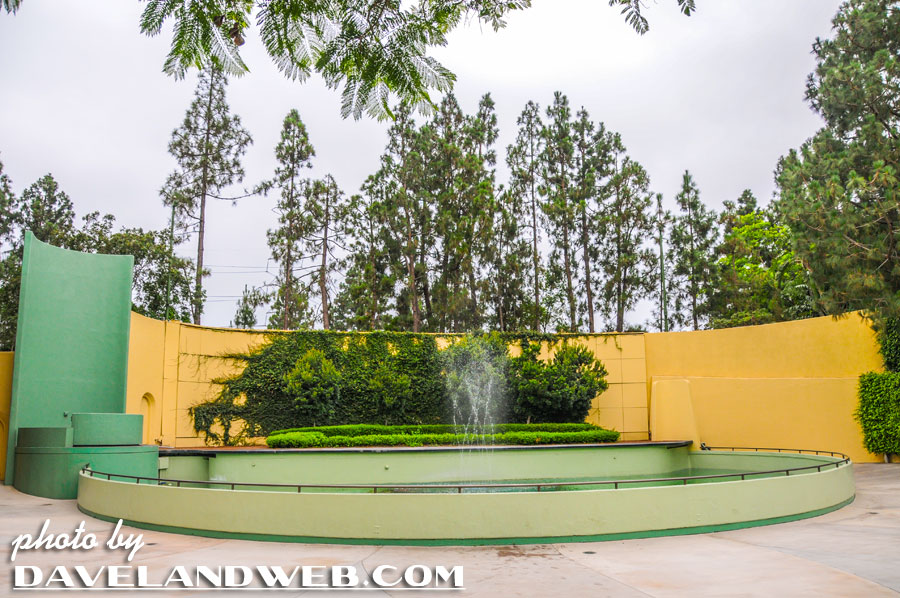 See more vintage & current Disneyland photos at
my regular website
.