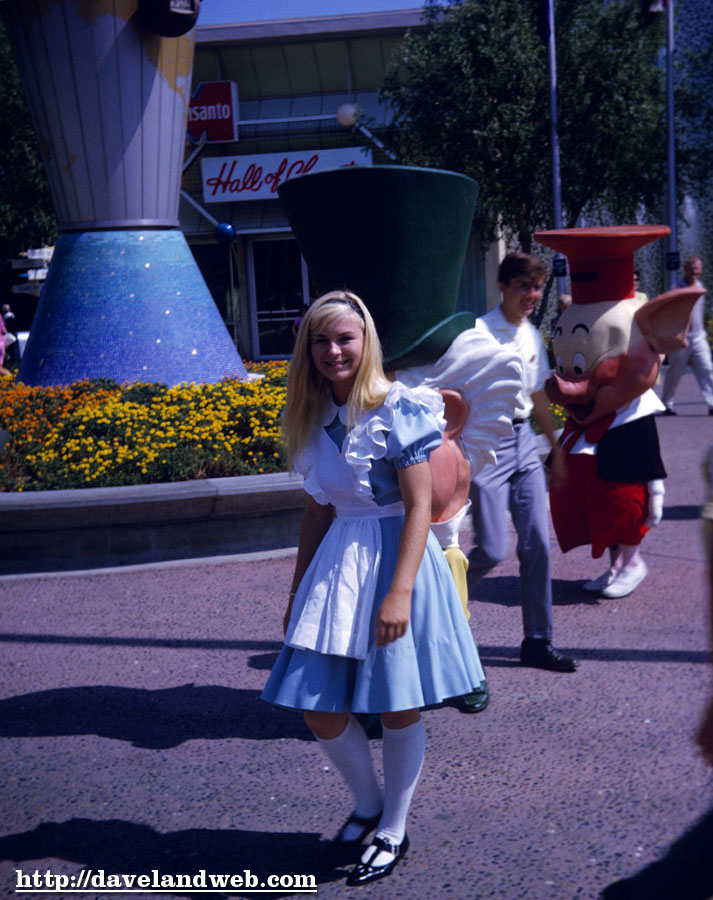 Today's post is a quick trip through Tomorrowland and Frontierland, beginning with Alice, who seems a little out of place standing near the Clock of the World. Hopefully the Mad Hatter and the Little Pig can guide her back to Fantasyland. Surely Alice has no interest in going to the Monsanto Hall of Chemistry! Through the foliage of Tomorrowland we can see the Submarine on another journey through liquid space in shot #2: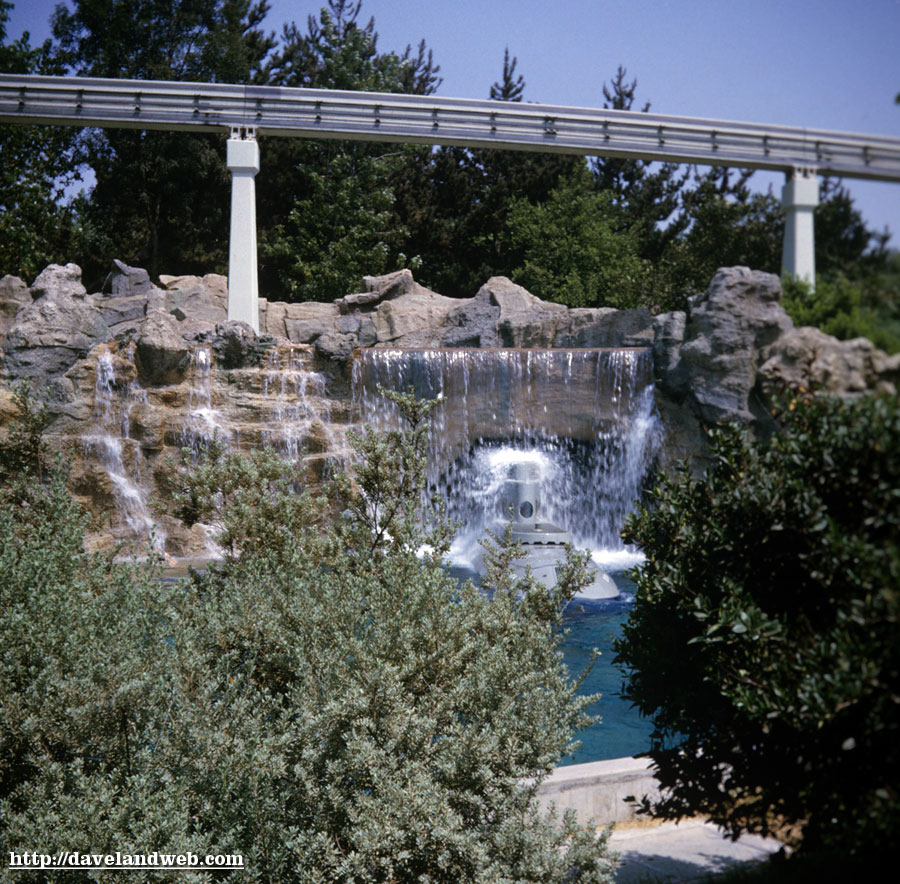 This shot of signage for the Columbia is like a dream come true for me; how lucky can a signage geek get?!?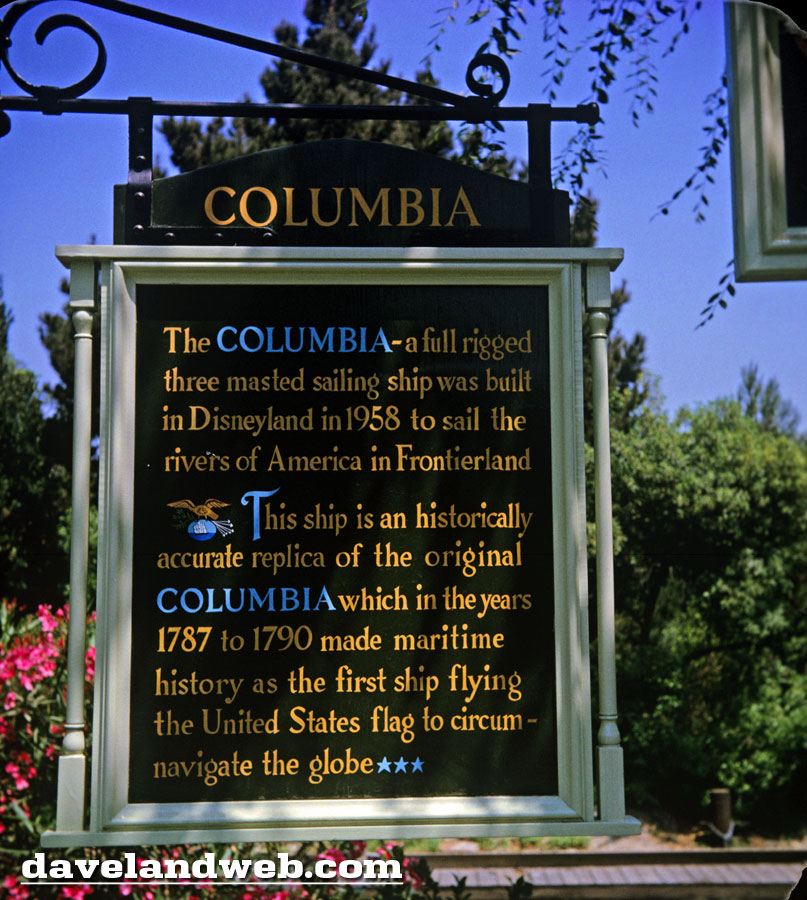 Finishing up today is a colorful shot of the Mark Twain: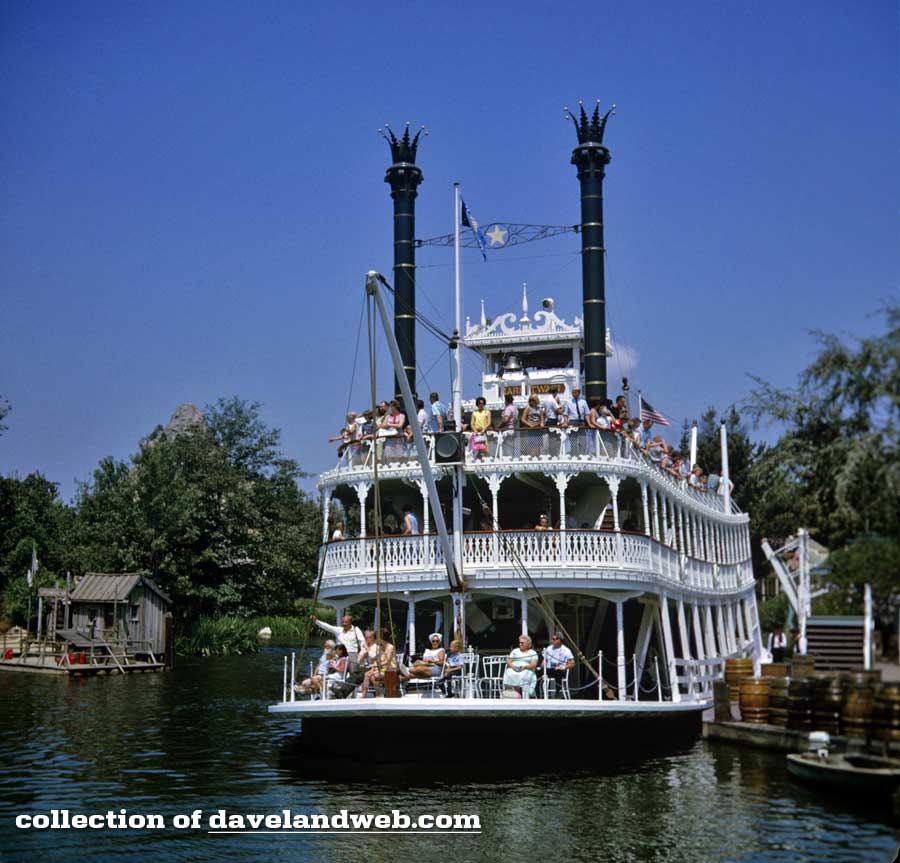 See more vintage and current Disneyland photos at
my website
.