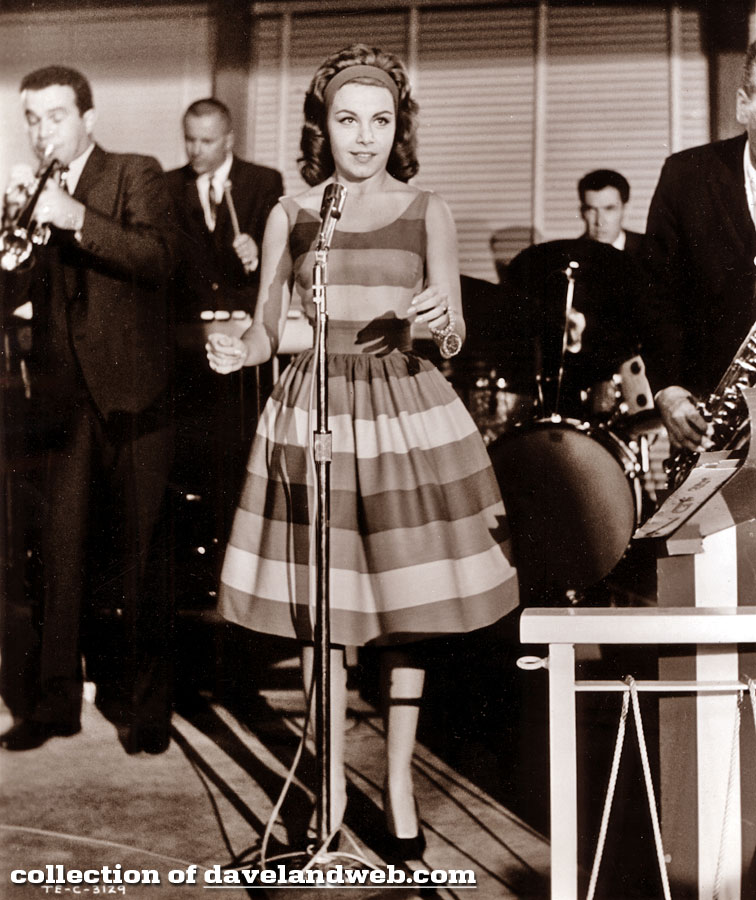 Today's "Disneyland After Dark" segment showcases Annette Funicello, beloved Mouseketeer and teenage Disney Darling of the Movies. Annette sings "Dance Annette" here. Shot #2 shows Annette being joined by teen heart-throb Bobby Rydell, who also starred in "Bye Bye Birdie" with Ann-Margret.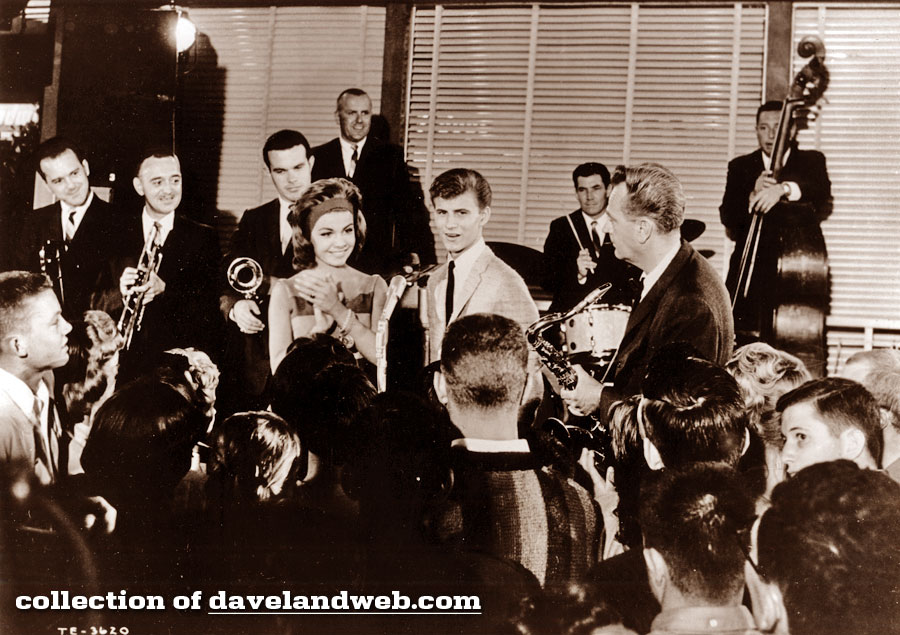 Last one for today is a solo shot of Rydell, with The Skyway and Tomorrowland in the background. Rydell's song in the show was "Around the World."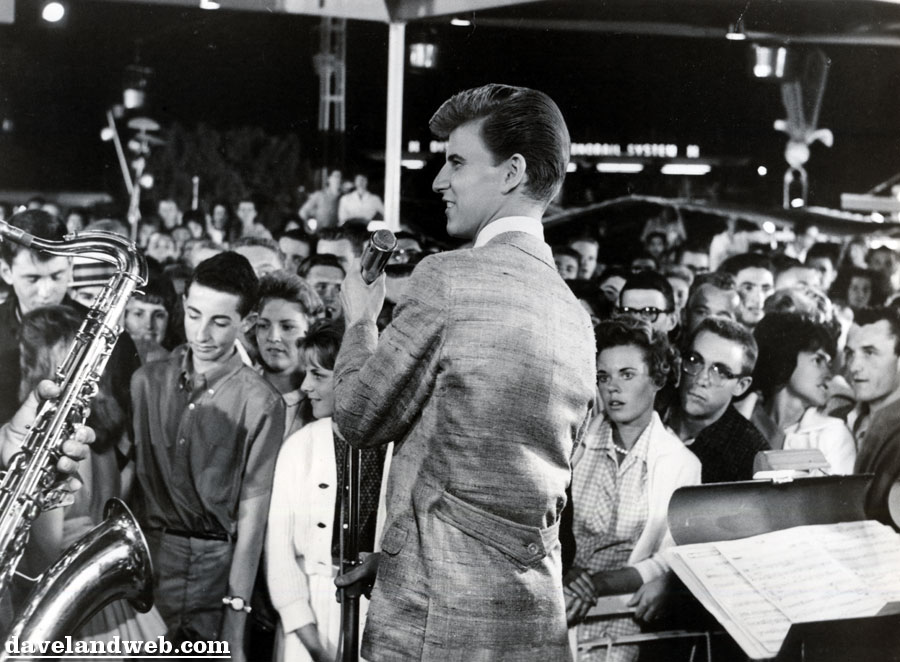 See more vintage & current Tomorrrowland photos at
my regular website
.