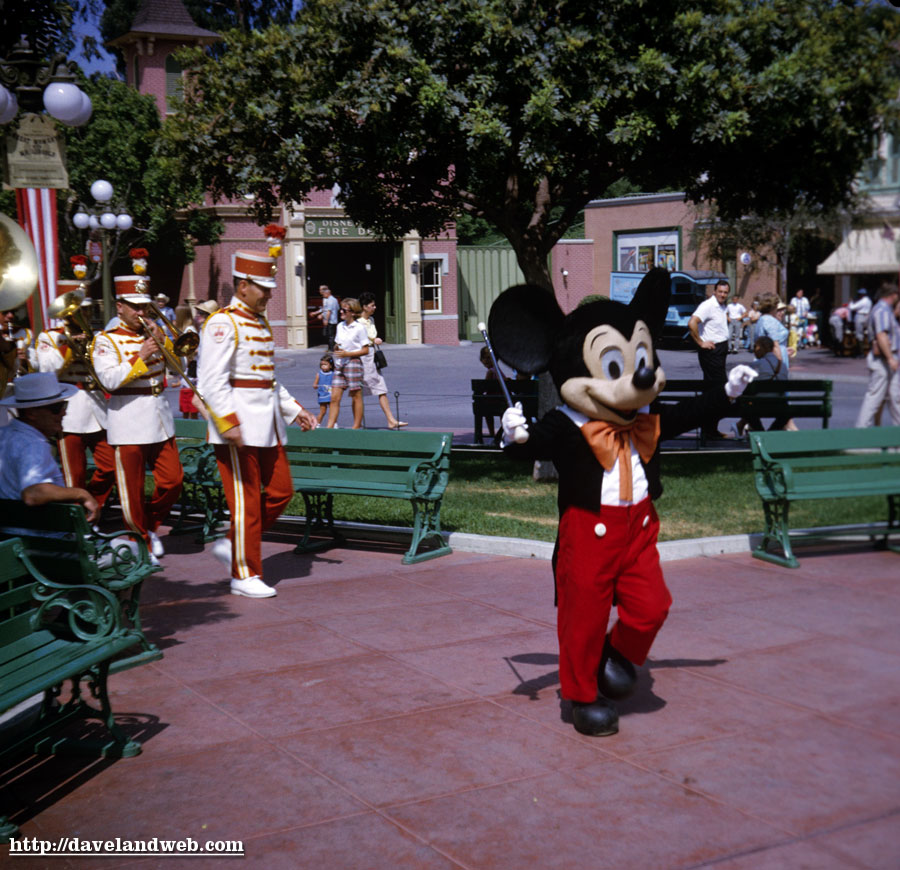 Hurry up and get to Town Square; the Disneyland Marching Band is about to play, and Mickey is leading them to their seats. As you can see in the background, Bekins has already been replaced by Global Van Lines. Make sure you notice the Tencennial logo on the lightpost in shot #2: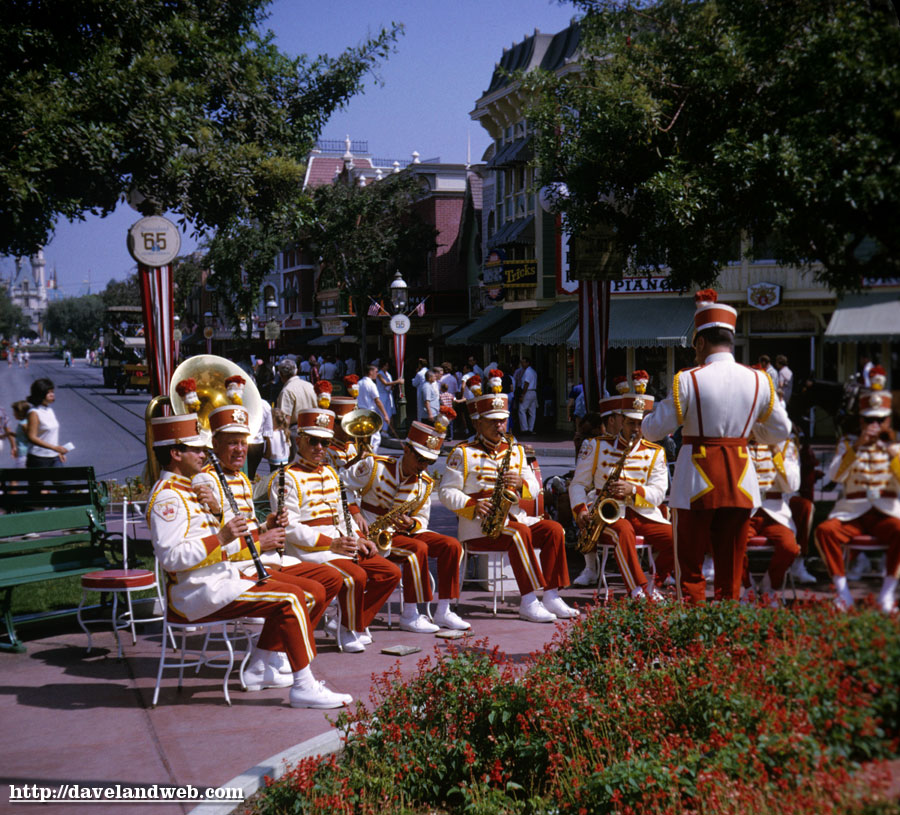 Please raise your hand if you'd like Hills Bros. Coffee Garden to return so that a decent cup of coffee on Main Street is possible!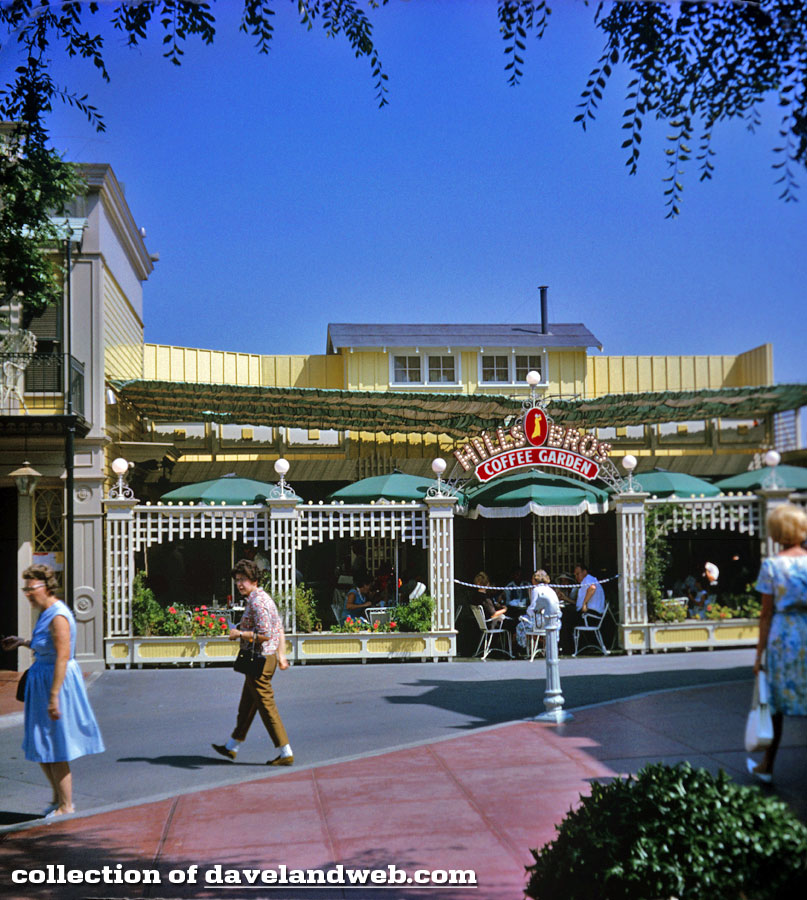 See more vintage and current Town Square photos at
my regular website
.