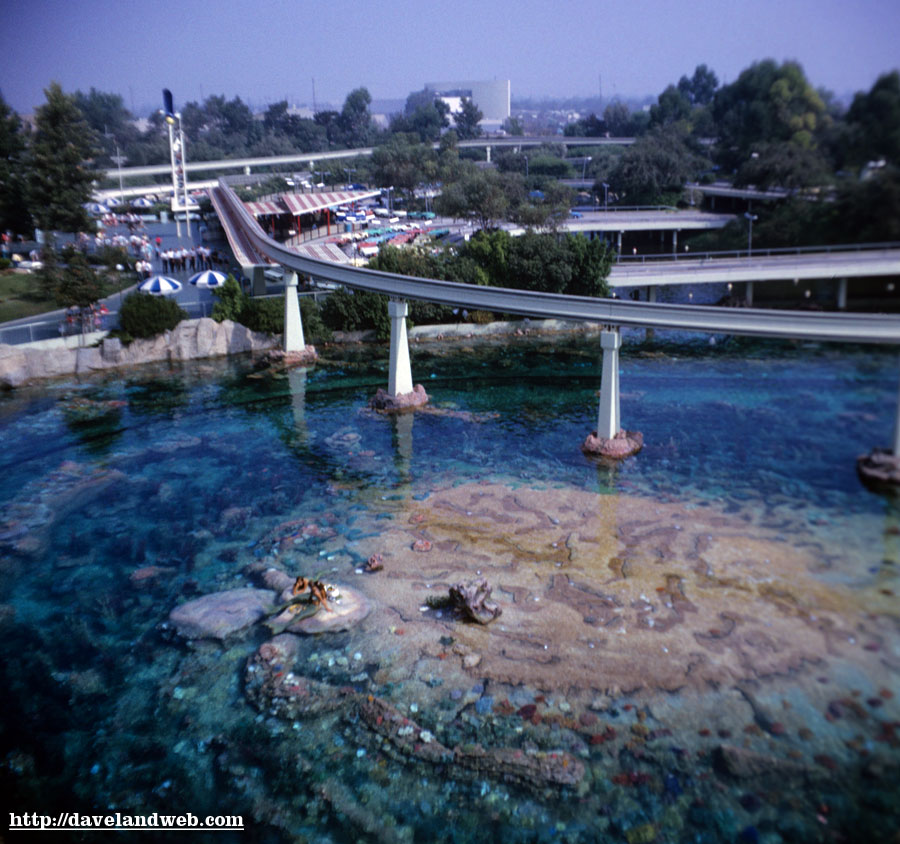 During the day, Tomorrowland, circa August 27, 1965, is a very sedate place. Mermaids lounging in the lagoon, no Monorail in sight, and even the Autopia seems to be standing still. Nighttime is another story: at the stage outside the 20K exhibit, The Avengers are rockin' da' house! And somebody please tell the gal out front in the 2nd Avenger photo that a cast member at the Tahitian Terrace is missing her dress!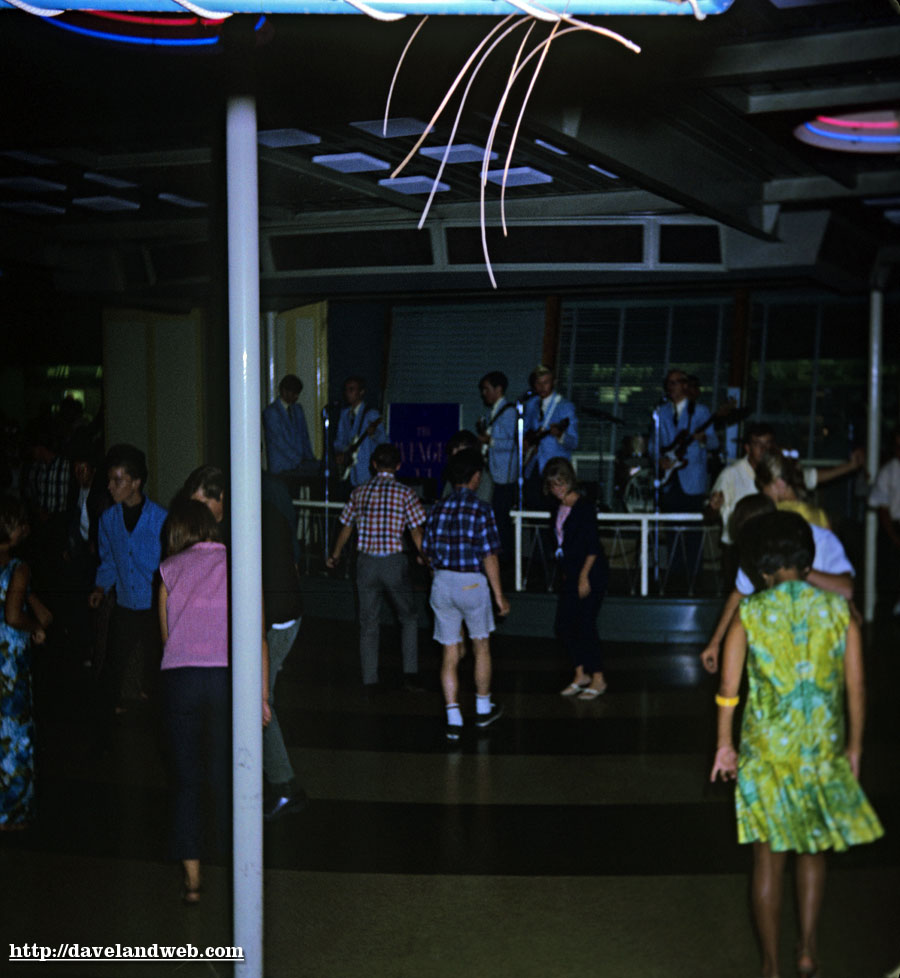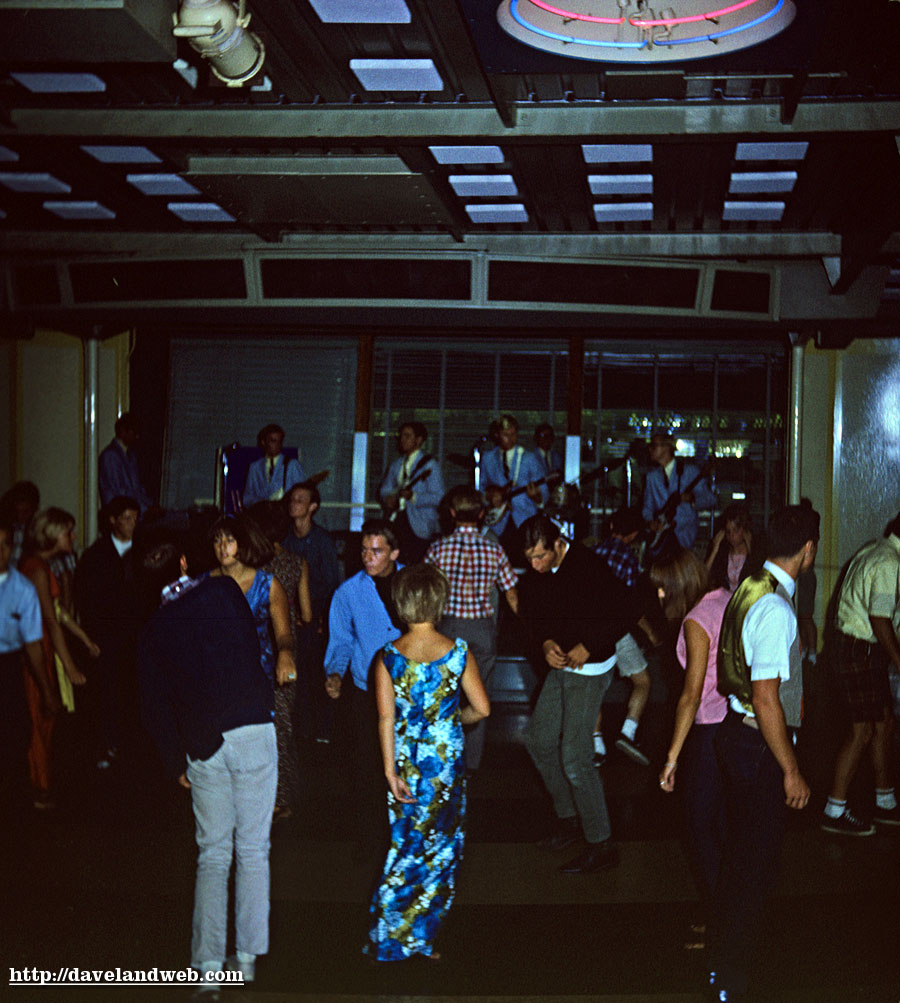 And as if things couldn't get any better, here comes the legendary Woody Herman: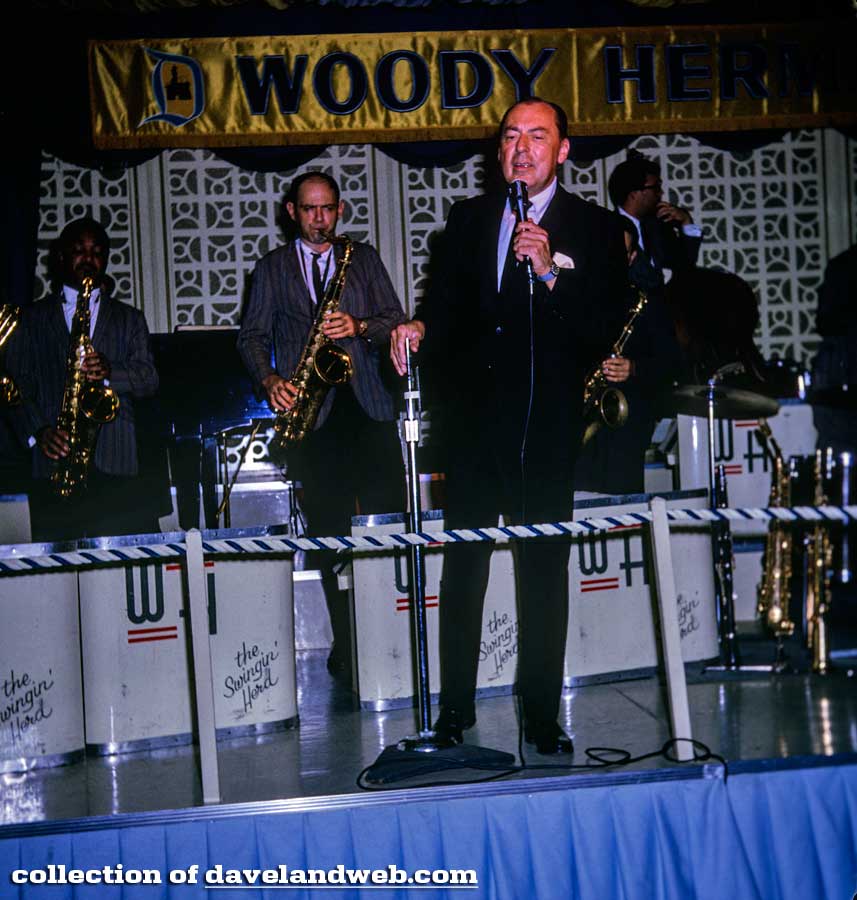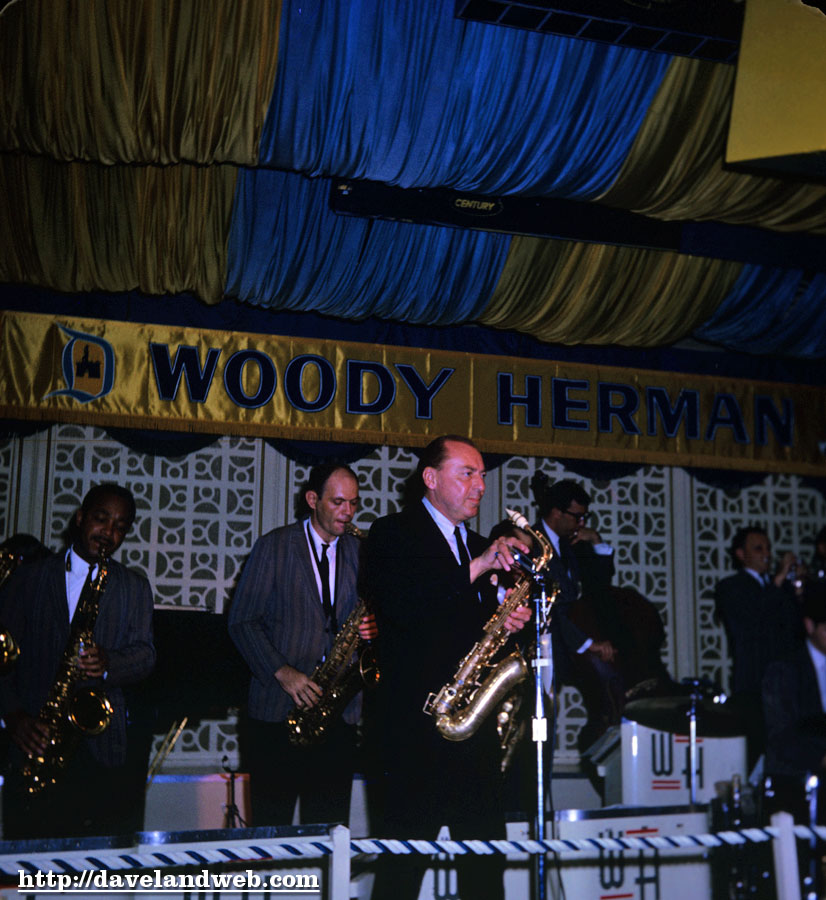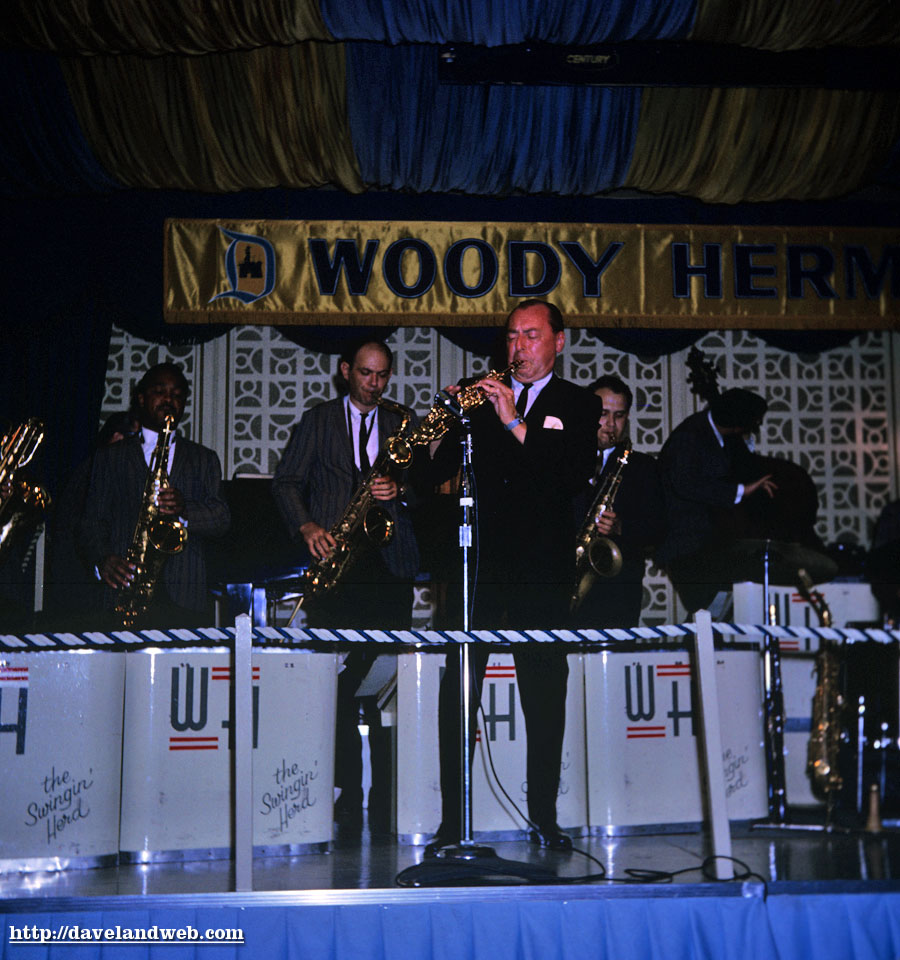 See more vintage and current Tomorrowland photos at
my website
.