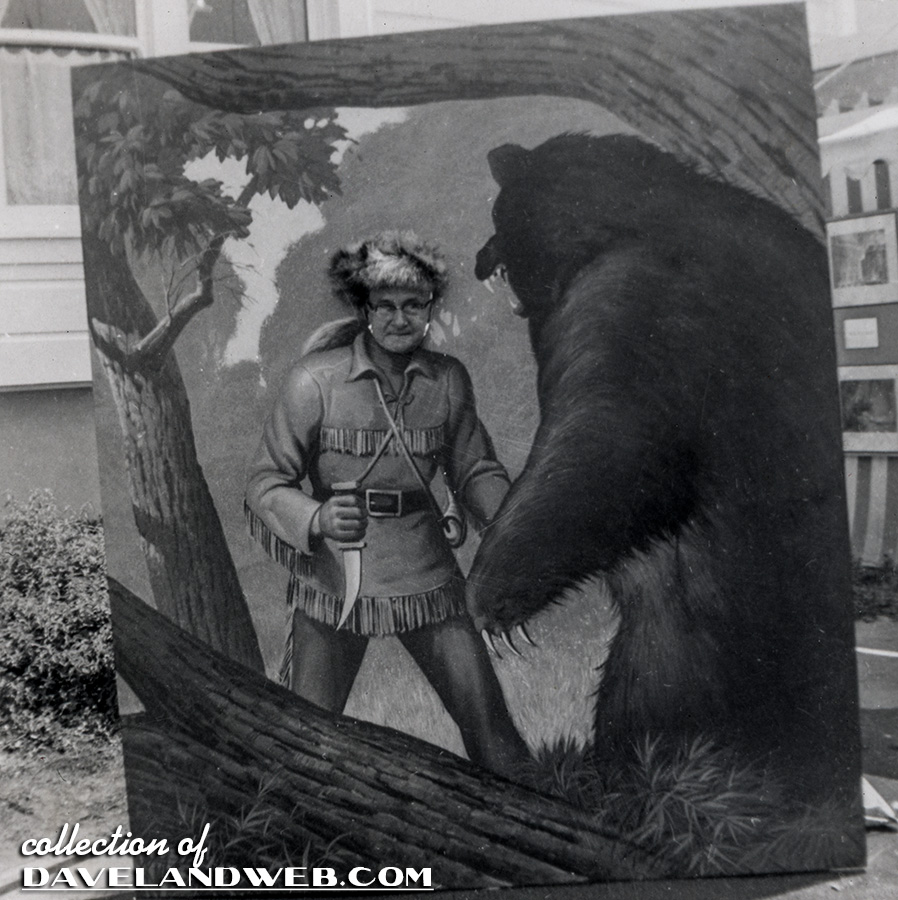 Today's post is part recycle out of necessity to show the evolution of a cutout photo opportunity from days gone by. This Davy Crockett painting used to stand near Central Plaza, and was a great opportunity for guests to have their photo taken while imagining that they are the legendary hero himself. All three shots are from 1955. This first shot shows the initial painting; very plain with no bling. Shot #2 shows that someone in the Disney organization felt that the location needed to be added, as you'll note by looking in the lower righthand corner: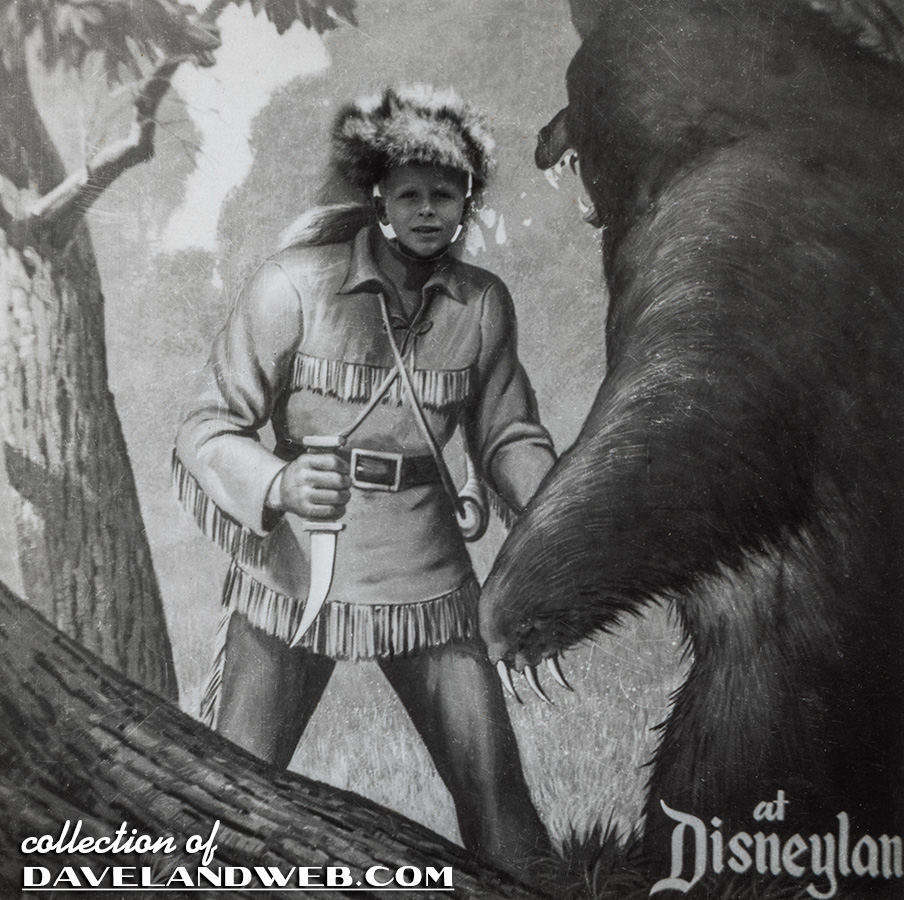 The final version here (in living color no less) gets rid of any confusion as to who this cutout is supposed to be by adding "Davy Crocket and B'ar" up top...looks like there might even be some sparkles on the letters! Talk about bling! Too bad the person who added the "Davy Crocket" spelled his name wrong!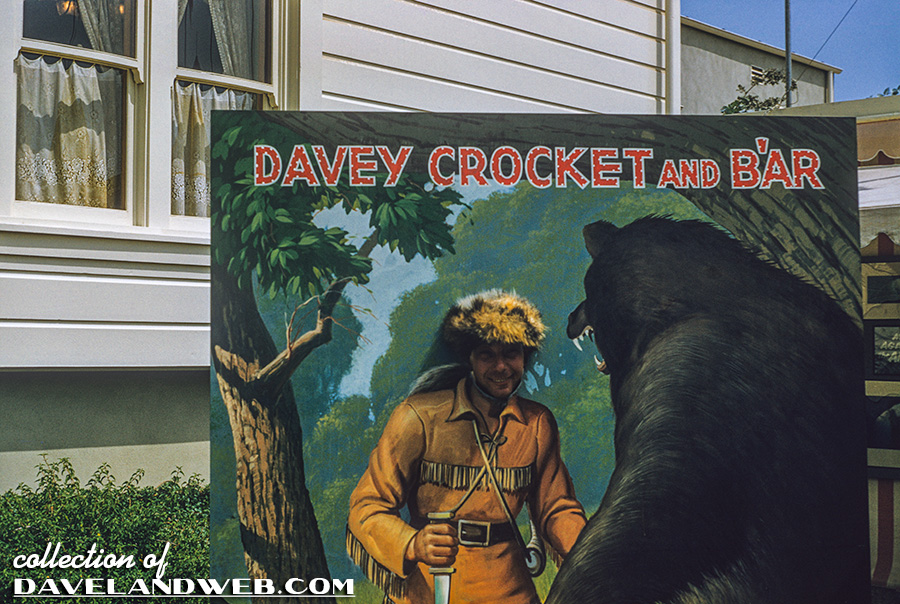 Today, there really is no trace of Davy at Disneyland. The DC Frontier Museum is now The Pioneer Mercantile.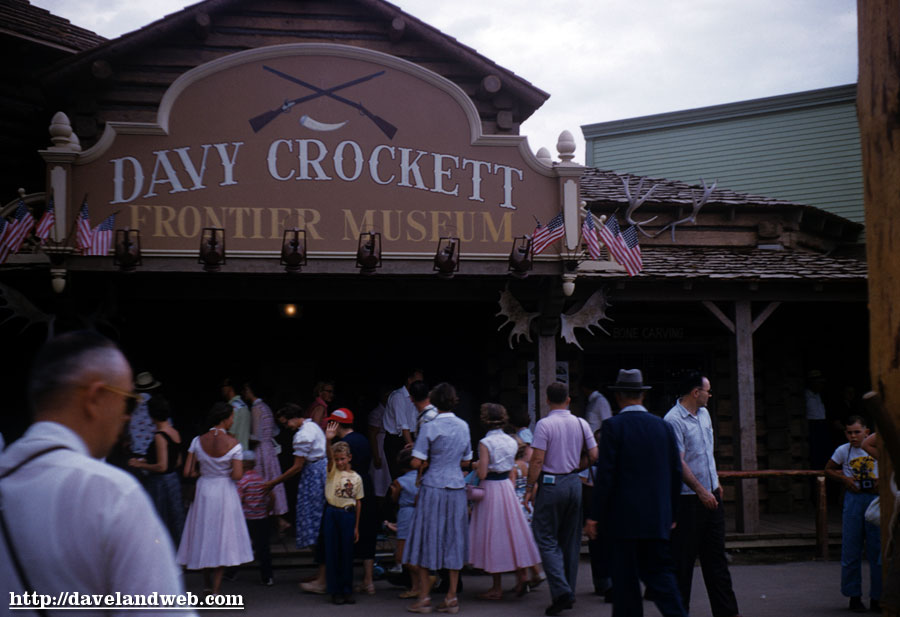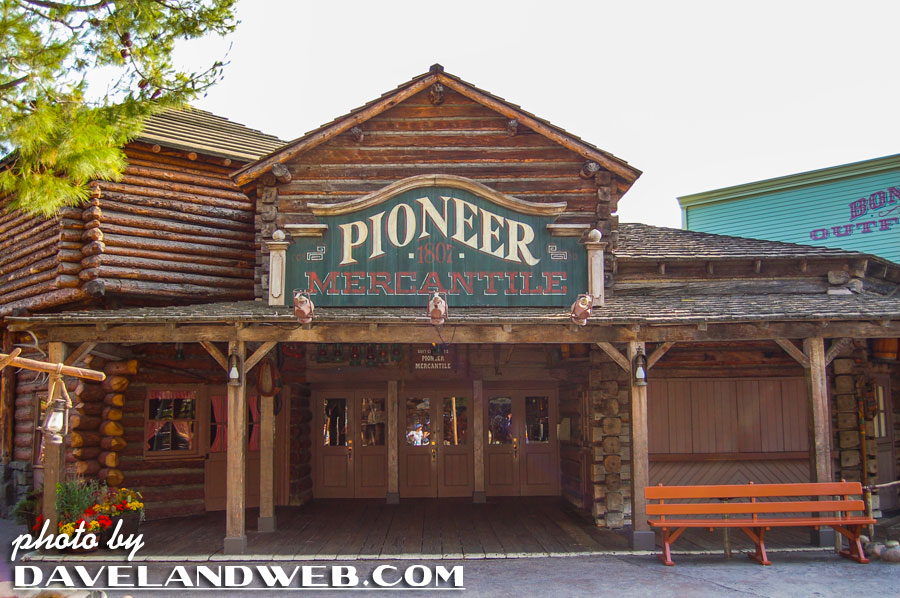 And the once beloved Mike Fink Keelboat is now rotting on The Rivers of America. Beware Jack Sparrow—this could be your fate in 50 years!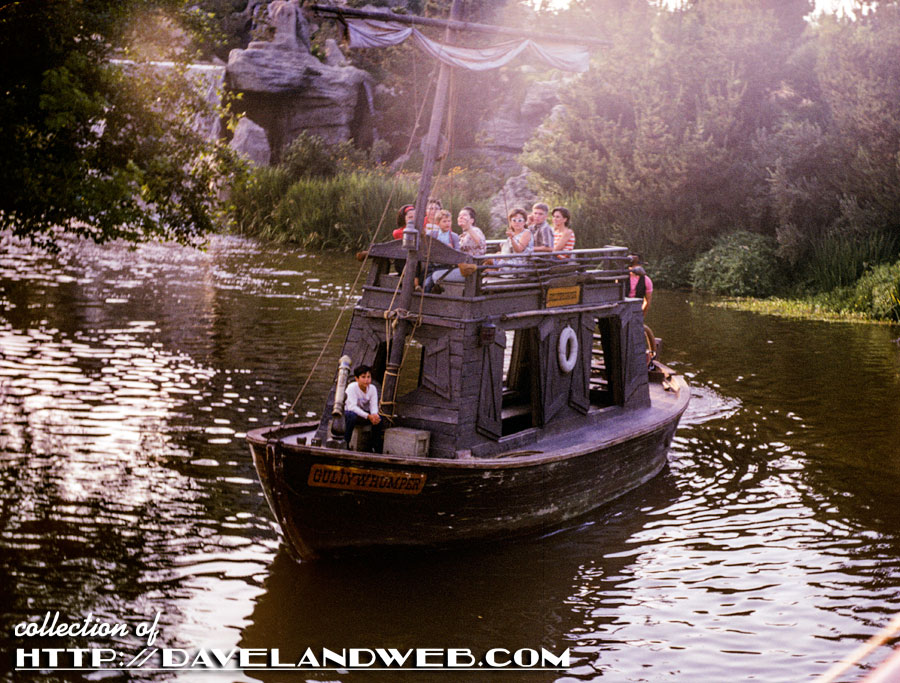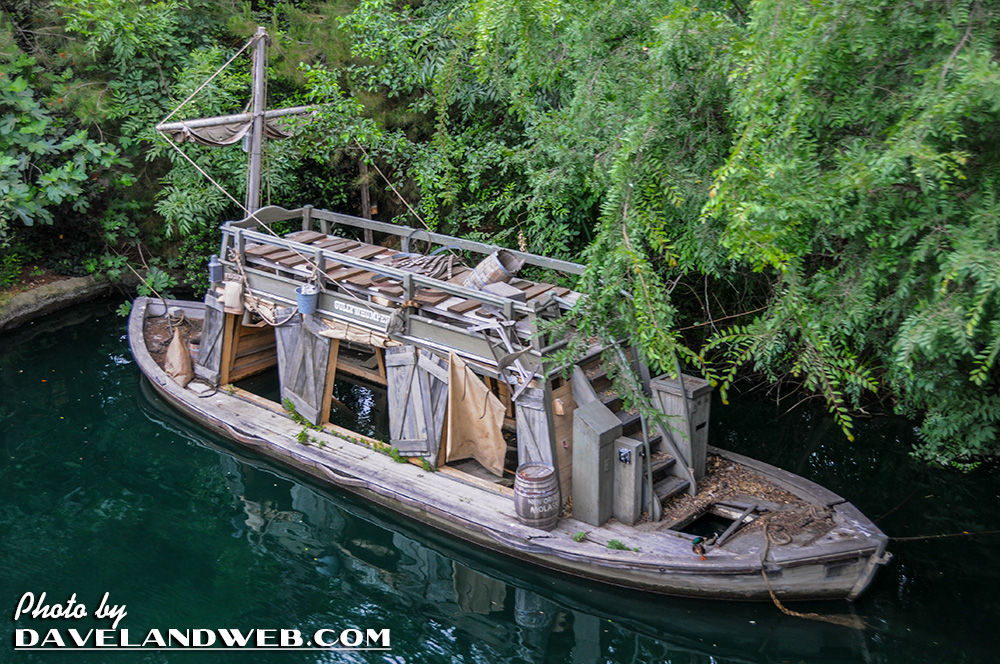 See more vintage & current Frontierland photos at
my regular website
.