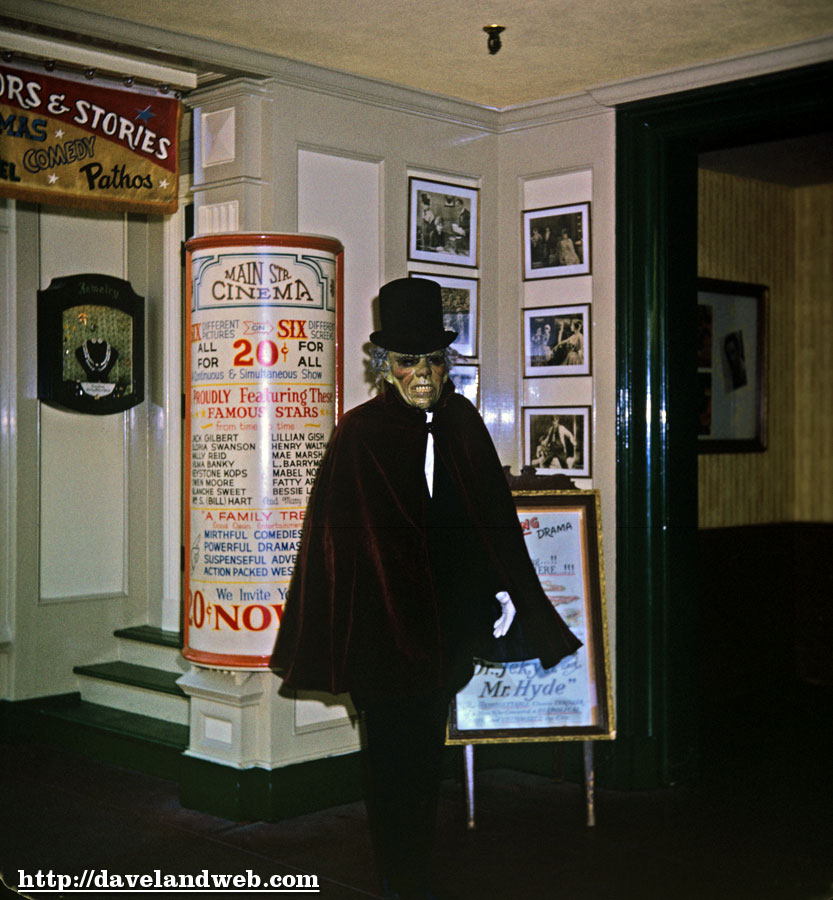 Moving up Main Street, we run into the scary Mr. Hyde, of Dr. Jekyll fame. He's out front of the Main Street Cinema, attracting (or maybe even scaring away) the guests that walk by into the air-conditioned theater. Here is another shot of Mr. Hyde from a different day: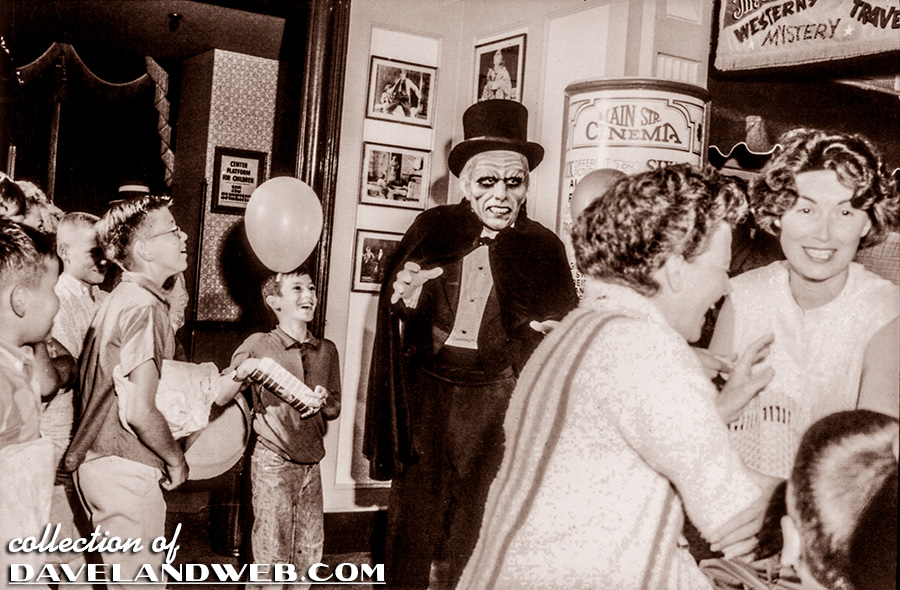 Obviously, I'm a big Mickey Mouse fan, but the Main Street Cinema certainly had a larger feeling of authenticity when it showed actual silent movies. There's really no reason why Mickey and the Silent Screen Stars couldn't co-habitate in the same theater. Last one for today is an off-center photo of the Plaza Inn, which seems to focus on the trash-can and the rear-ends of the shapely guests about to enter for a Fried-Chicken dinner.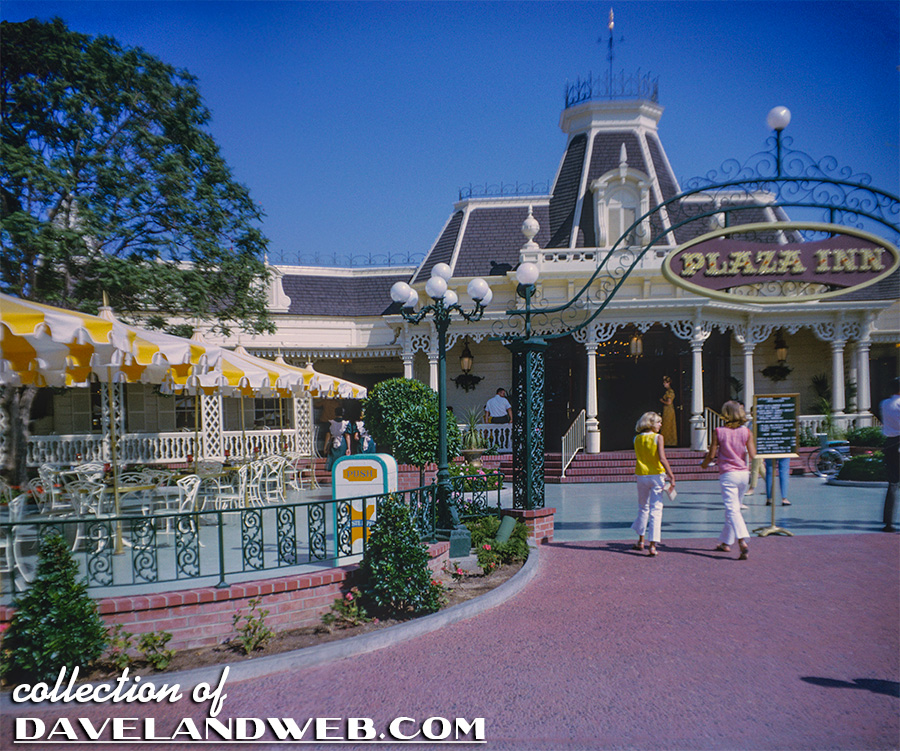 In present day Disney news, I went to see "Wall-E" this weekend. For some reason, the trailers really turned me off, and I had virtually no desire to see it. However, the fantastic buzz it has been getting changed my mind, and I'm really glad I went to see it. It's not your typical Pixar/Disney film; in fact it has a number of chilling commentaries on people and the environment. Still, it is well done, and I am continually blown away by the emotion that the Pixar artists are able to give to the characters. I predict we'll be seeing more of Wall-E and his romantic interest, Eve. I also enjoyed the use of 2 songs from "Hello Dolly"; mercifully, the obnoxious Barbra Streisand is not included in any of the clips shown from the film. Since I've never seen that movie, I had no idea that one of the songs played over and over on Main Street at Disneyland is "Put on Your Sunday Clothes" from "Dolly." This song also provides the optimistic inspiration for Wall-E. So get out of your seats and run to the theaters; "Wall-E" should not be missed!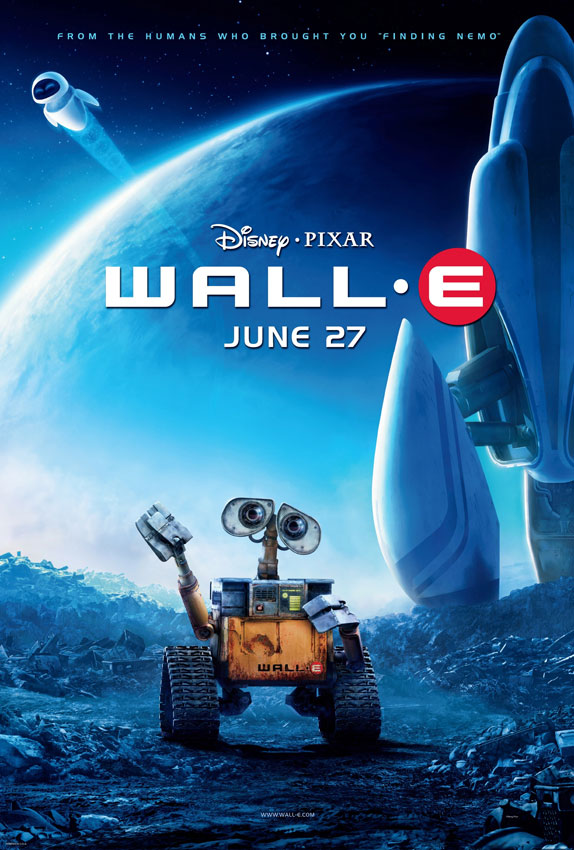 See more vintage and current Main Street photos at
my website