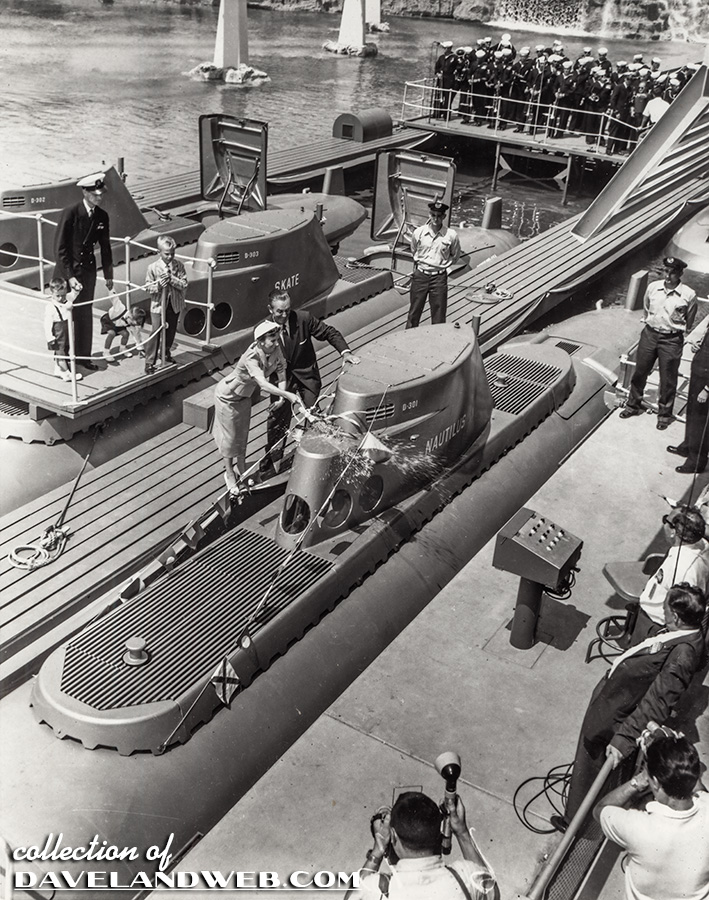 June 14, 1959 was a huge day in Disneyland history; 3 of the park's most beloved attractions debuted: The Monorail, The Submarine Voyage, and The Matterhorn. The festivities were covered on live TV in a special called "Kodak Presents Disneyland '59." One of the highlights of this coverage was the christening of the Submarine Voyage, with Walt presiding over the ceremony. At the time, Walt's fleet of submarine's was the 8th largest in the world! I love the look on Walt's face in this closeup; he is obviously having the time of his life!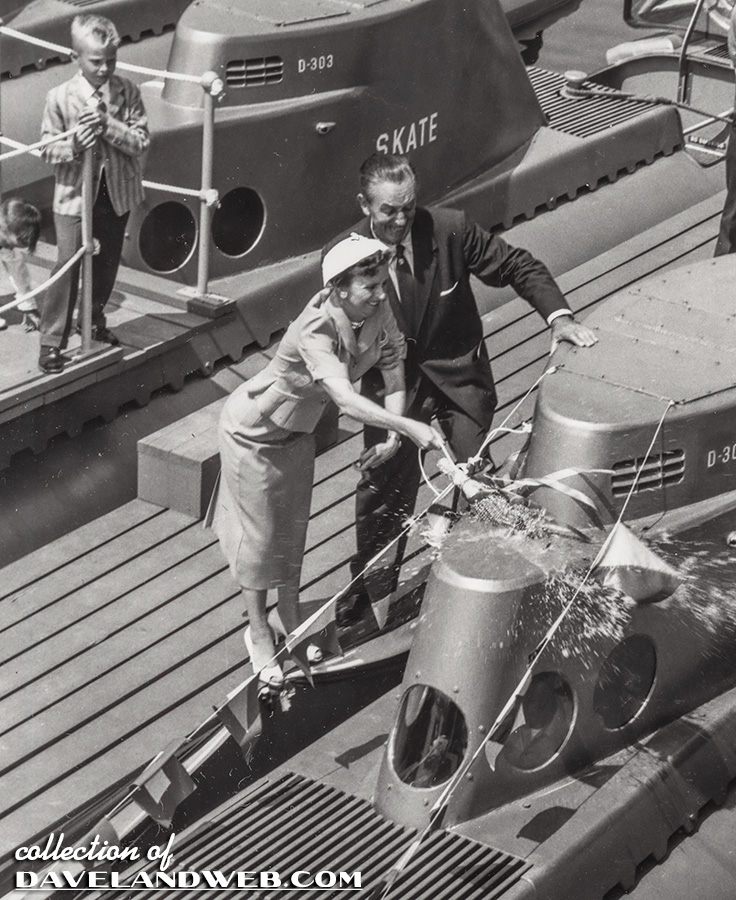 For those of you not swept off your feet by black-and-white images, here's a glorious one. Muchas graçias for this one, KK!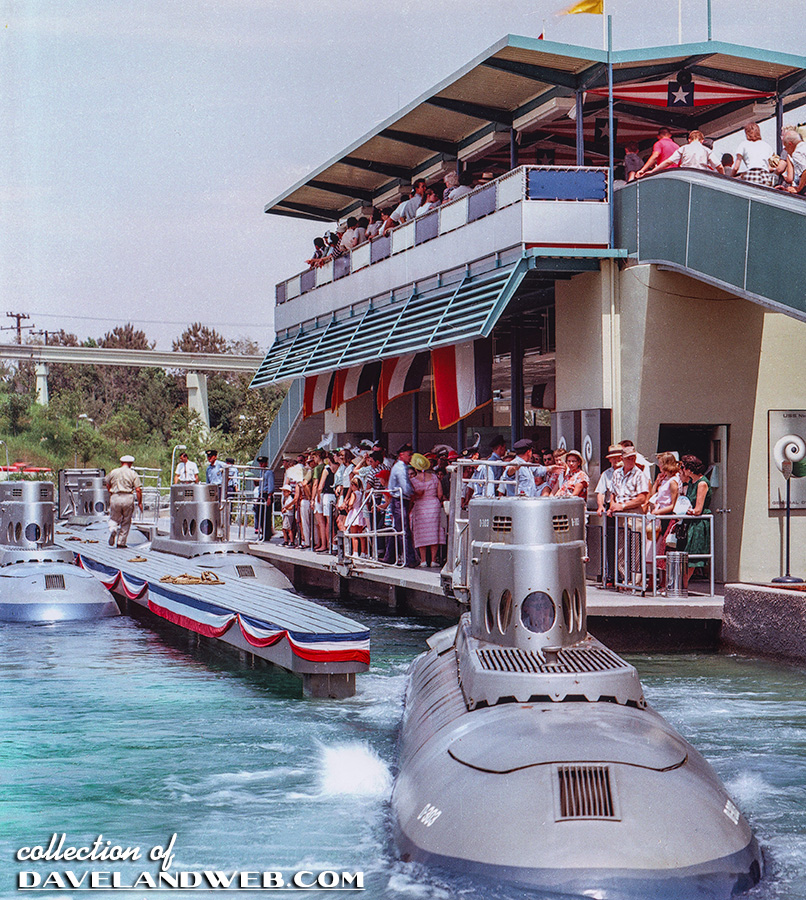 Today, with the subs being painted yellow and the squawking animatronic gulls, this attraction definitely has a different feel to it, and it's still packing in the guests one year after it reopened!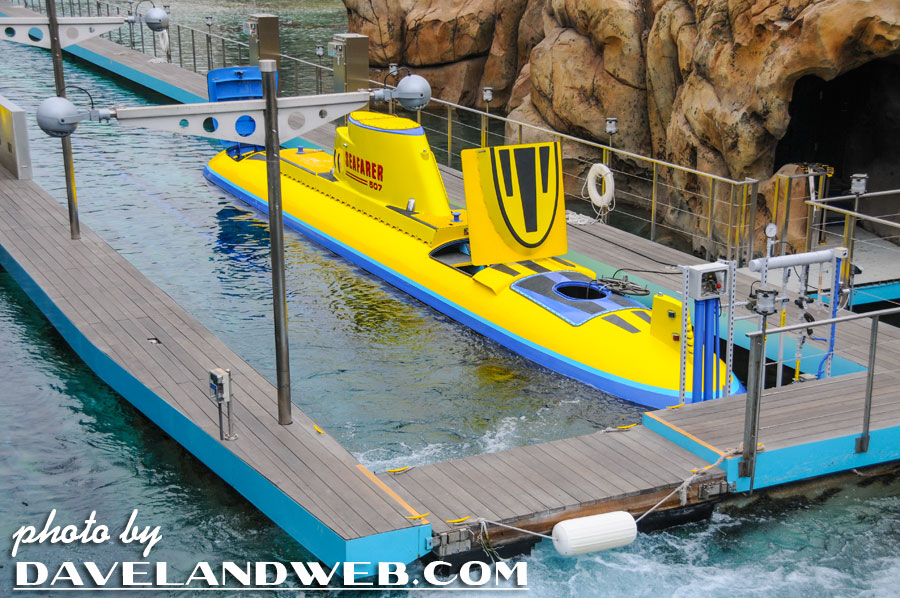 See more vintage Submarine Voyage photos at
my regular website
.