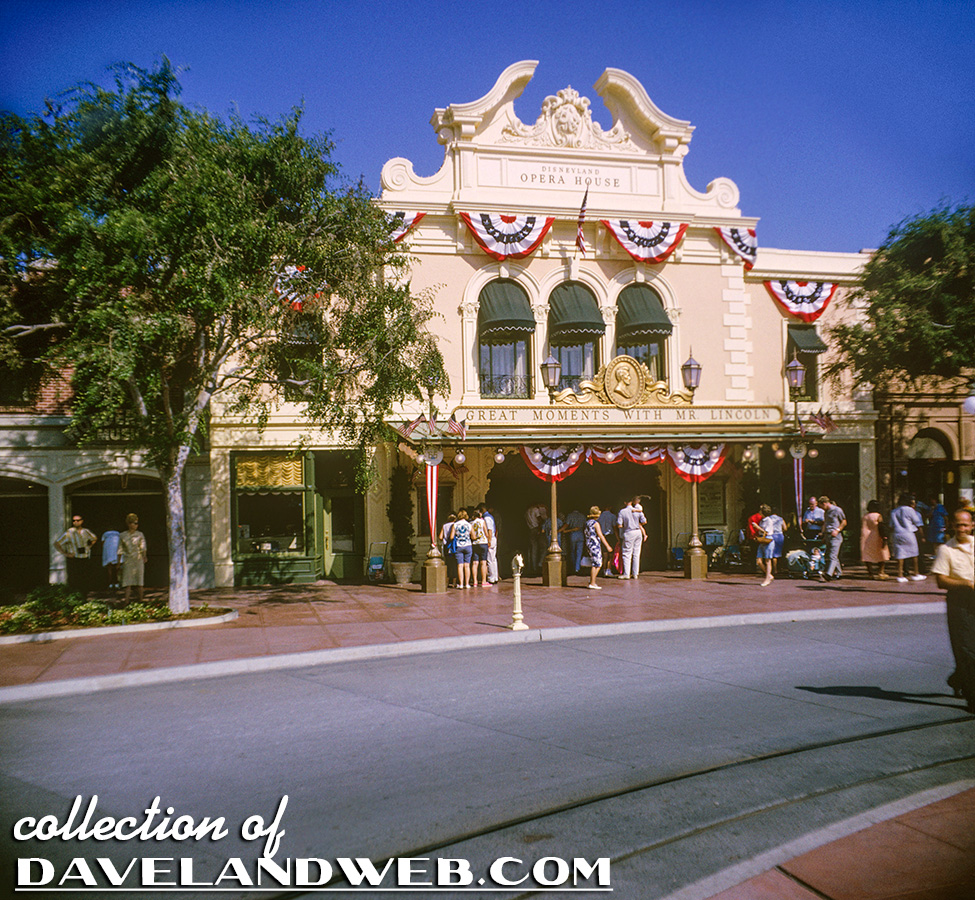 Named for the Dinah Washington chestnut (one of my dad's favorite tunes), this series shows Disneyland one day after the last series. Same photographer, same copious notes. On this particular day, he just couldn't enough of Town Square. Can you blame him? We have the Opera House during the day, and also at dusk.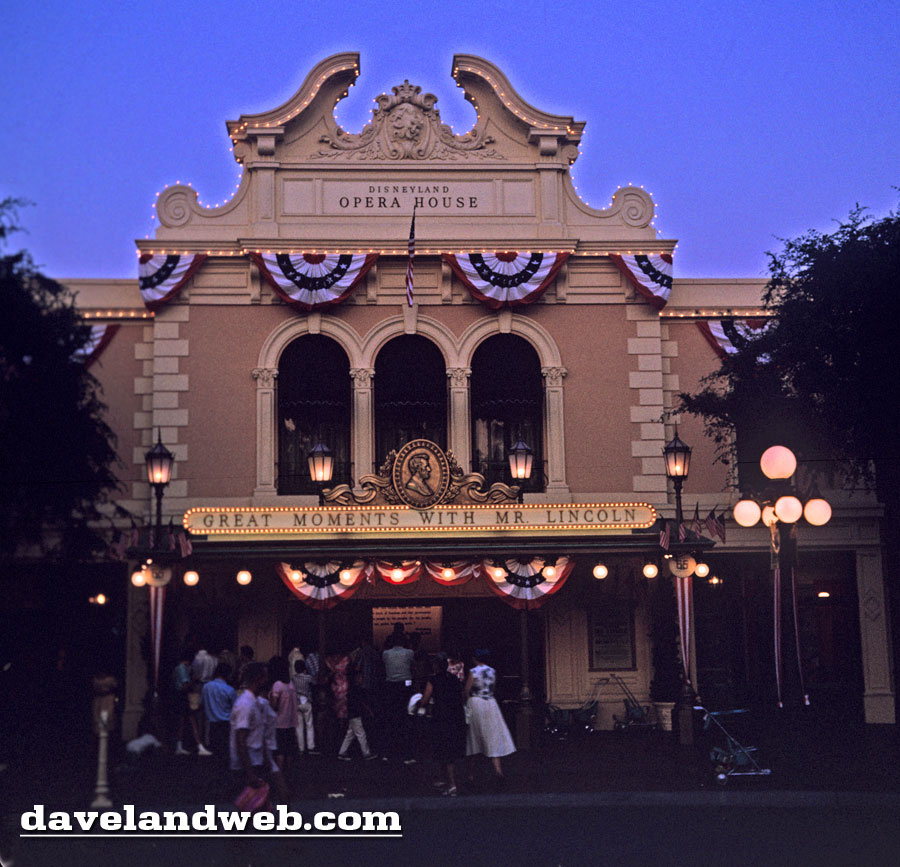 Right next door is the Mad Hatter: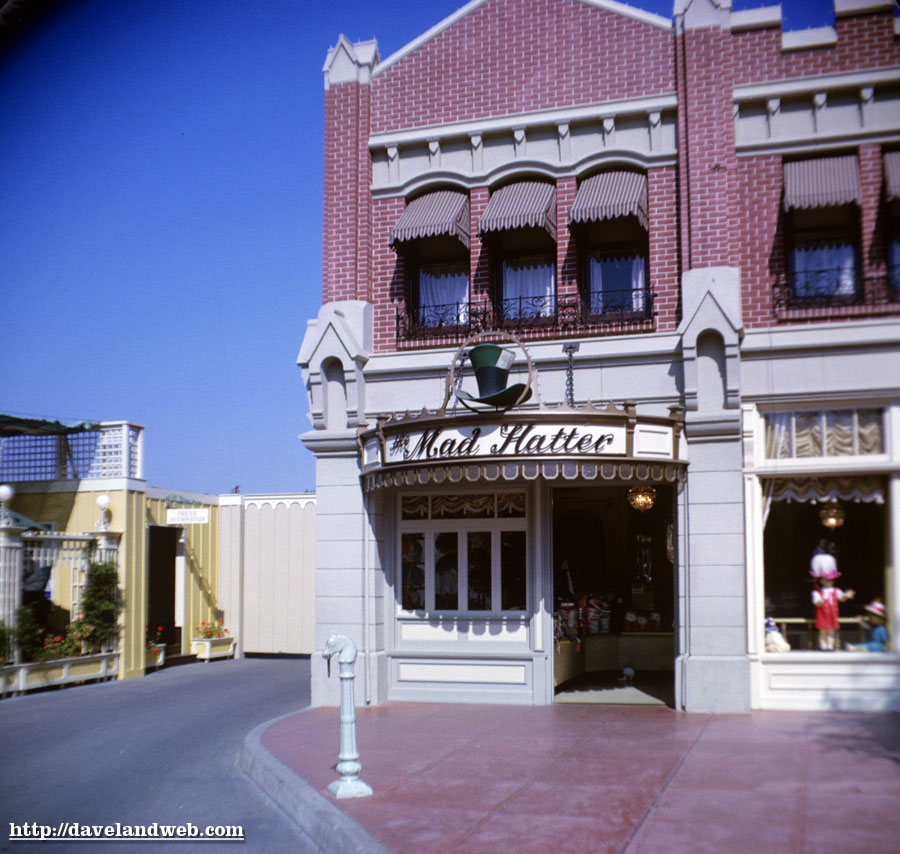 The Horse-Drawn Streetcar has just left for another one-way trip to the Castle: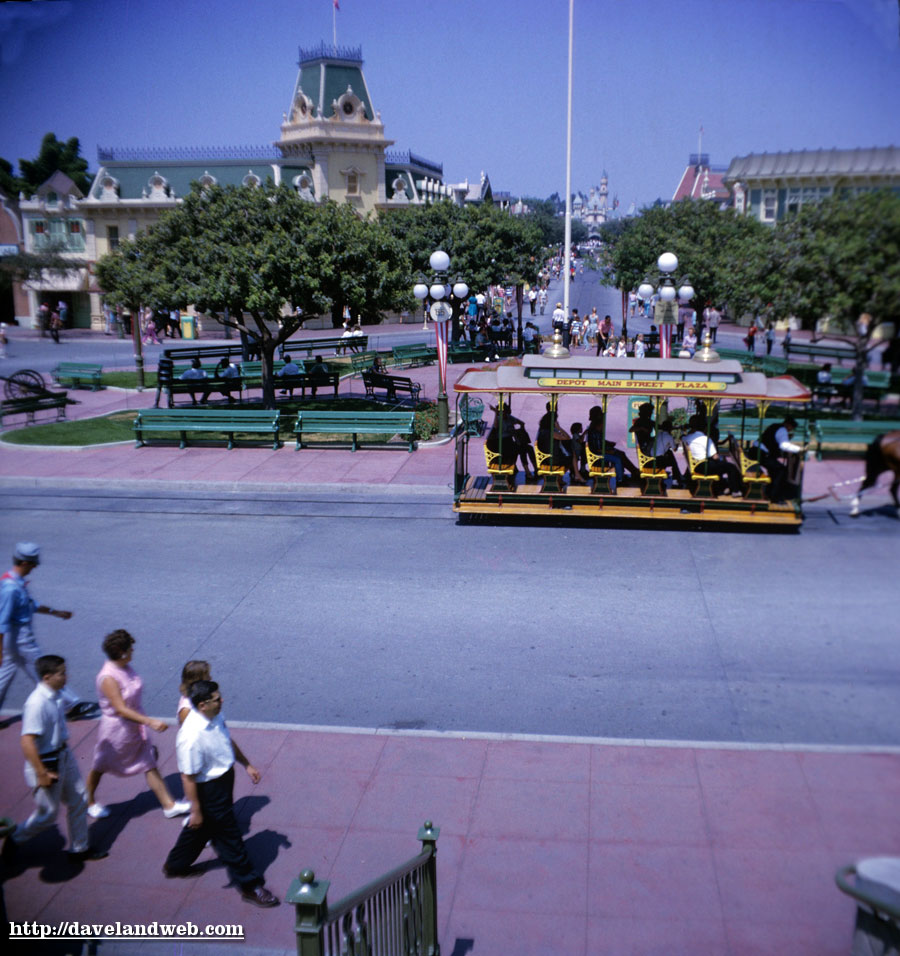 Over at the Bank of America, we have a Tour Guide AND Mickey Mouse standing in front: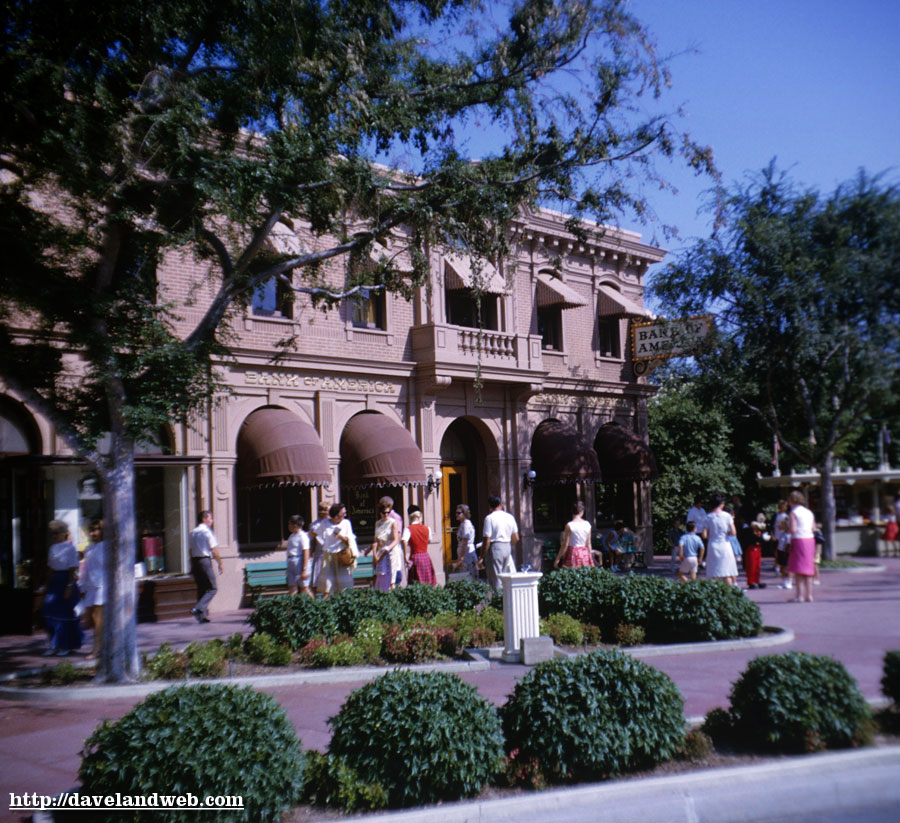 The sailor walking by the Wurlitzer shop is also quickly approaching one of the Tencennial lightpost signs; should he grab one for you Patrick?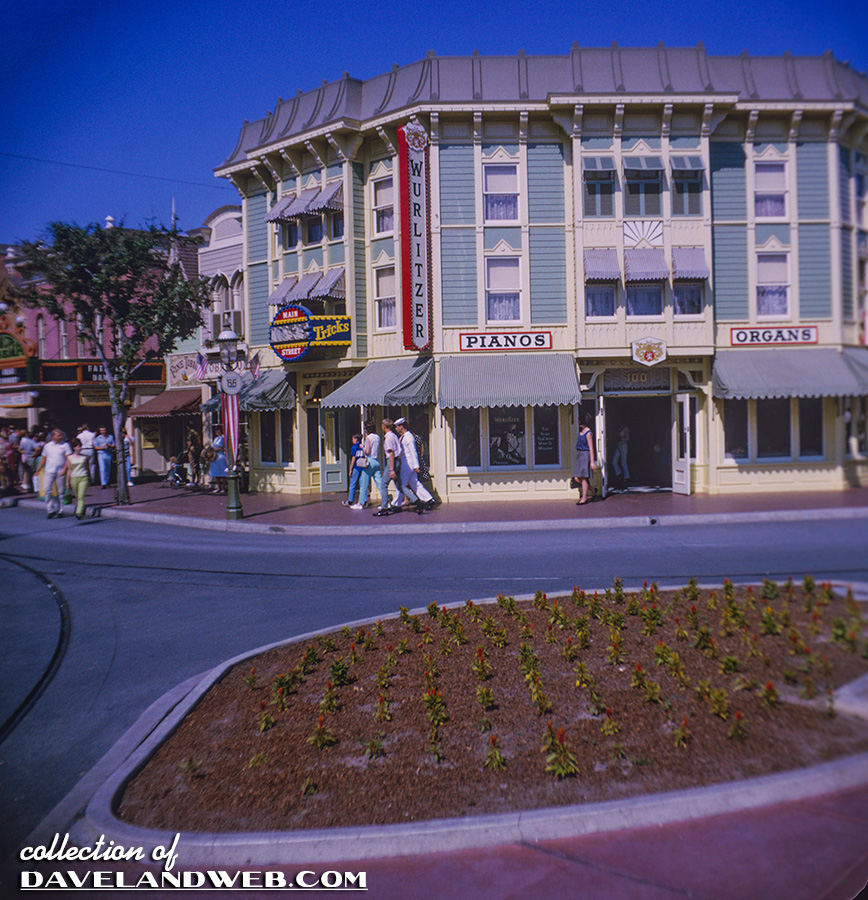 Oh good Lord, what's the commotion happening in front of the Hills Brothers Coffee Garden? Of course, it's a vintage double-wide stroller. Dad can barely maneuver that contraption over the curb. I'm sure he'll run over a few toes with that one.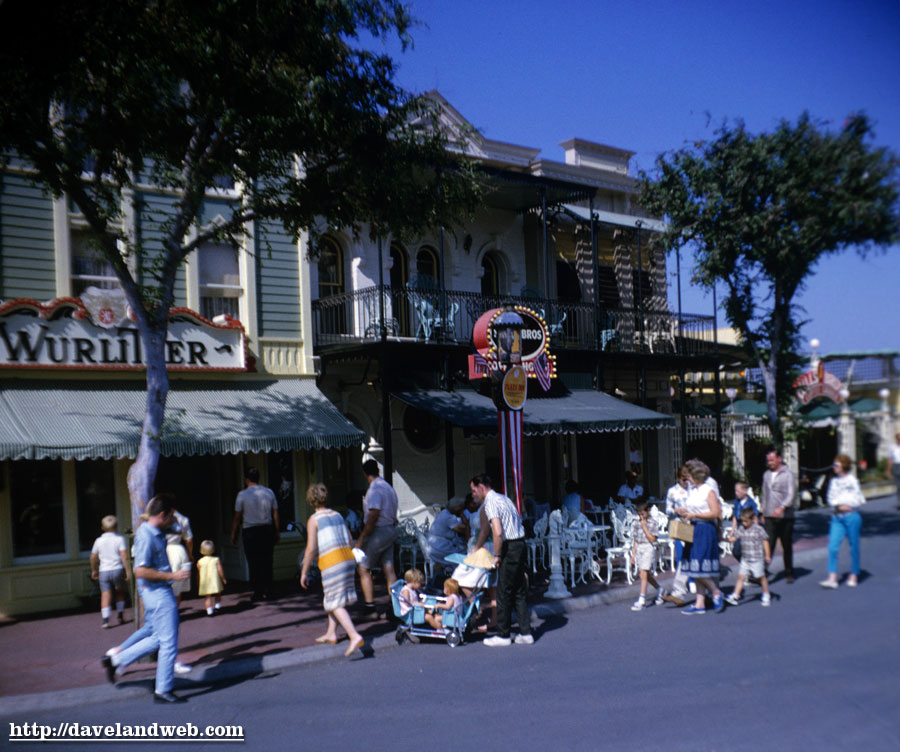 See more vintage and current Town Square photos at
my website
.