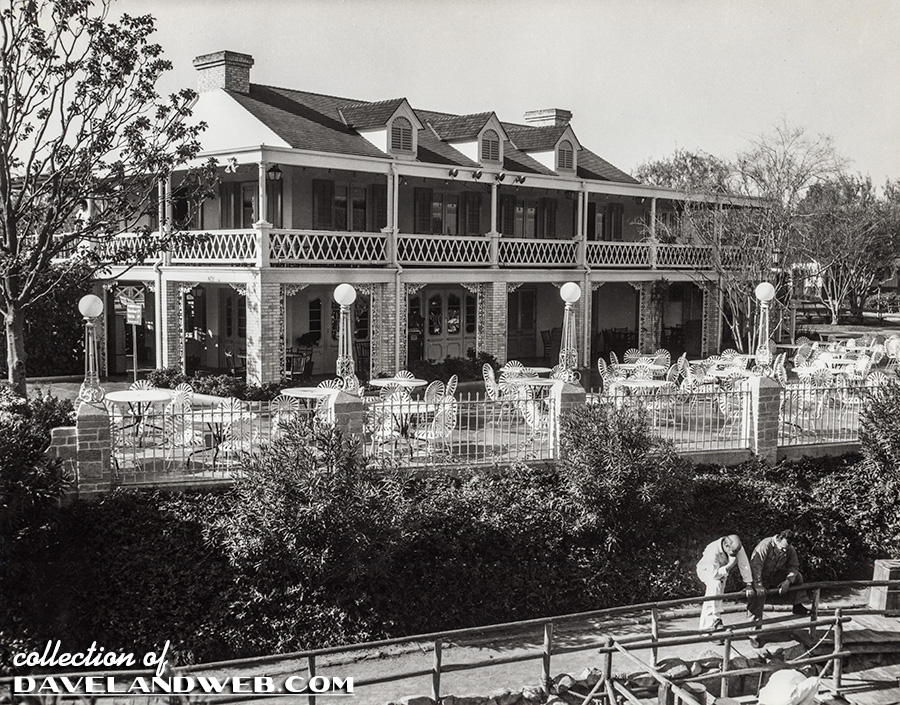 Swift's Chicken Plantation Restaurant, aka The Plantation House, was just a blip on the radar of Disneyland's history. From 1955 until 1962, fried chicken dinners were served up along the Rivers of America at this restaurant sponsored by Swift's Premium Meats. Shot #1 shows the front façade, which resembled an antebellum mansion, and I have included a closeup view as well.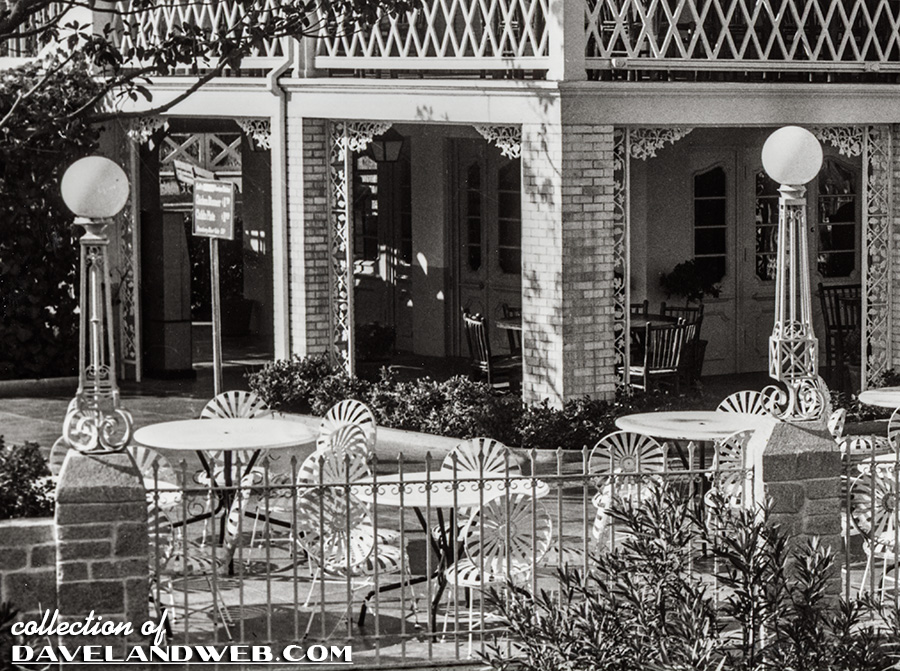 Sharp eyes have noticed the resemblance between the mansion located inside the Blue Bayou Restaurant and The Chicken Plantation: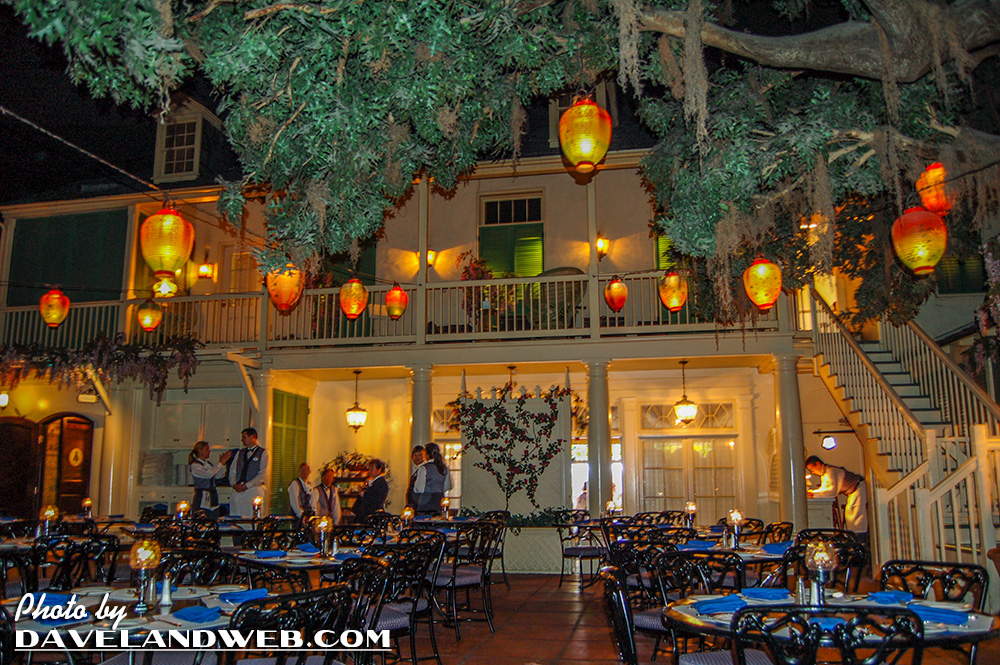 The back of the restaurant featured a design that was more reminiscent of Mexico, not New Orleans or the South: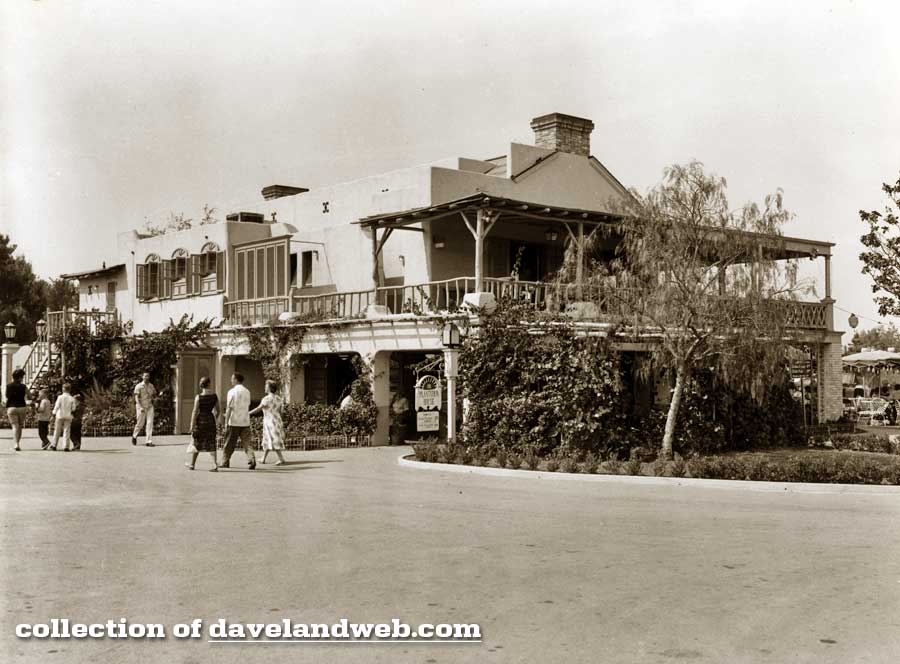 I have also included a closeup; Fried Chicken for $1.70? Count me in!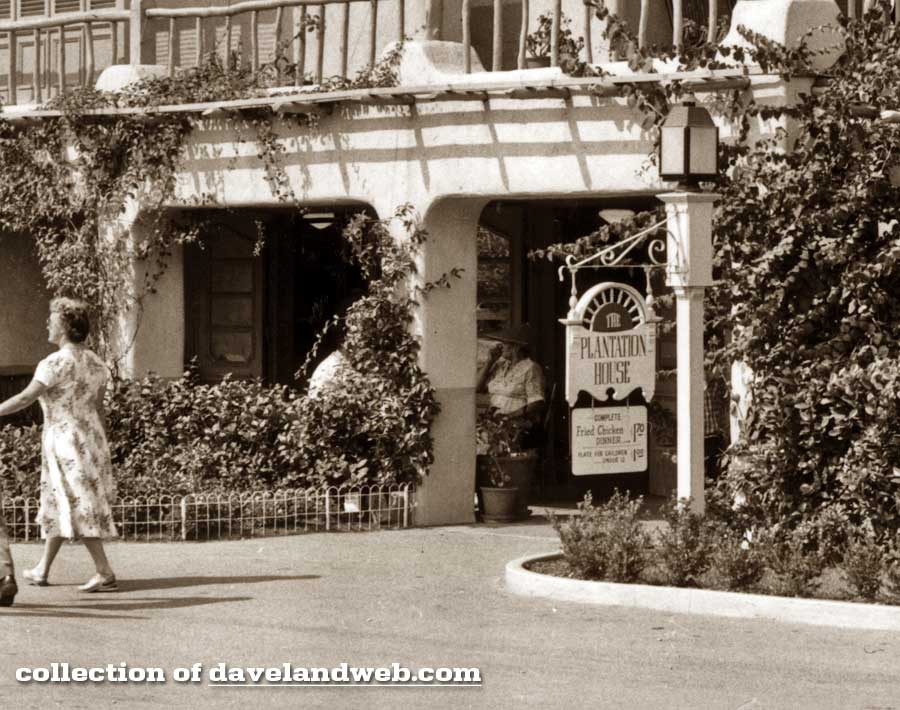 This previously posted color shot shows the wishing well located next to the restaurant: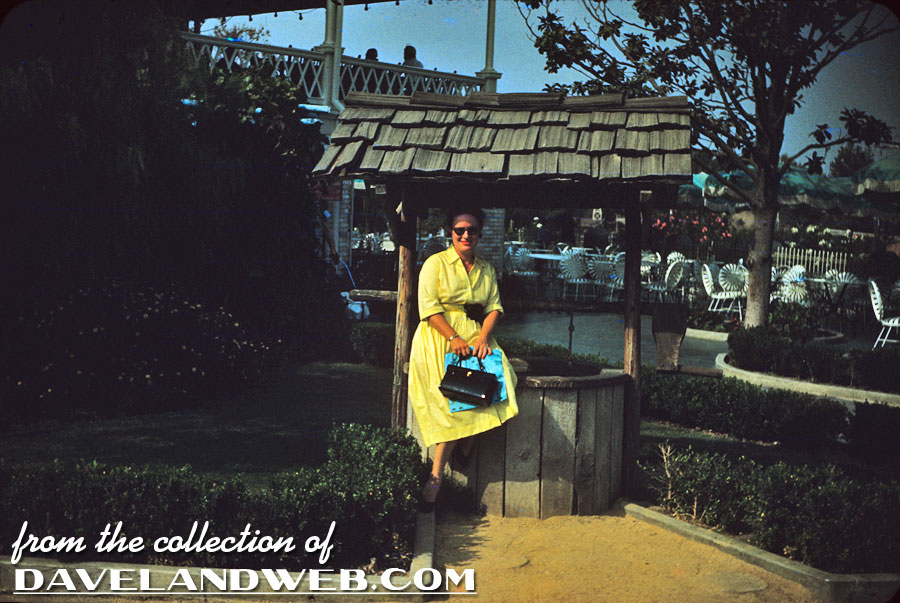 Various photos of the bridge that lead to the restaurant have popped up over the last week; here's a nice overview shot showing exactly where it fit into the grand scheme of things, with the Gullywhumper Keelboat thrown in as a bonus! This photo is from January 1962, the year that the Chicken Plantation was dozed down to make room for New Orleans Square.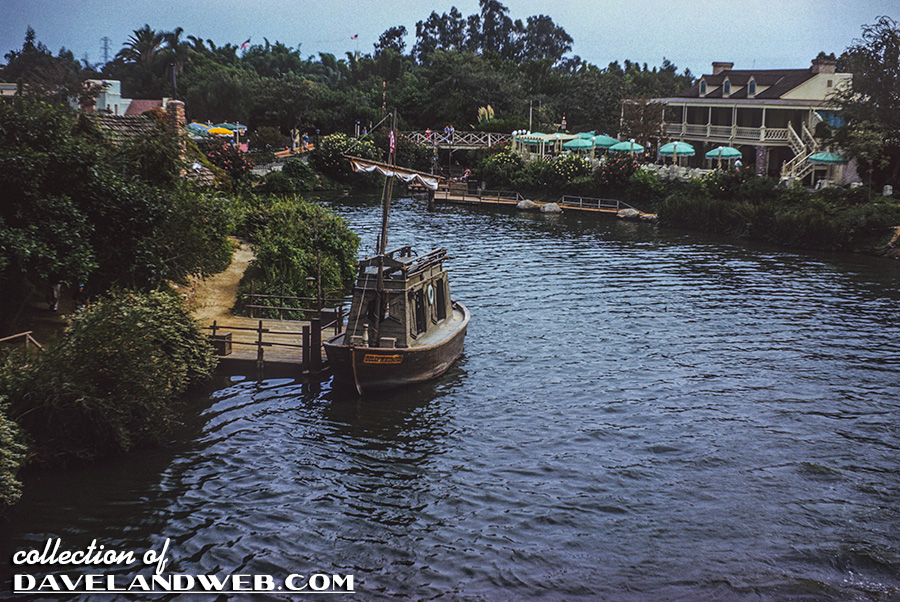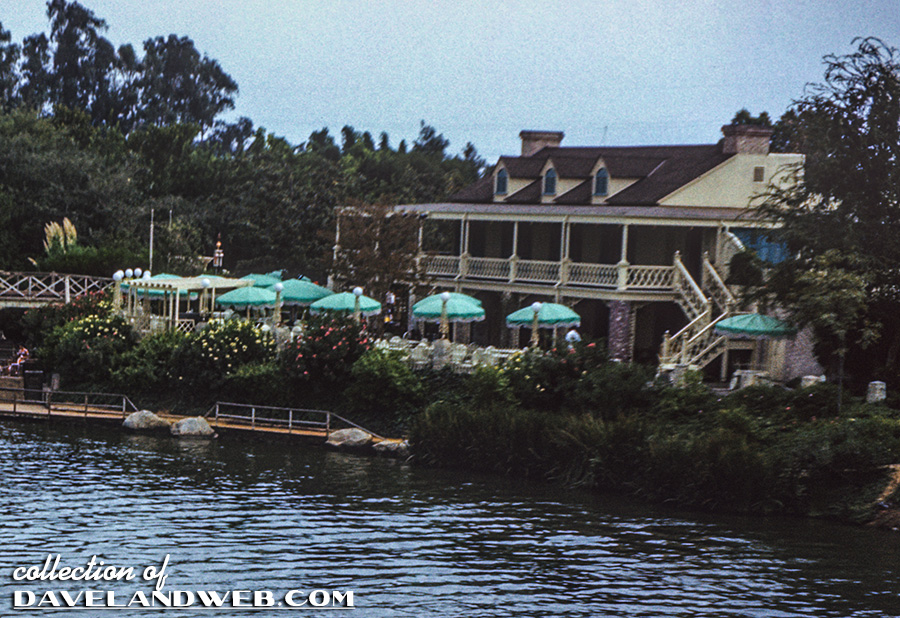 Rounding out today's entry is a previously posted shot from Day 2 at Disneyland, July 18, 1955, with a few new detailed views, once again showing the proximity of the bridge to the New Orleans Street area on the left: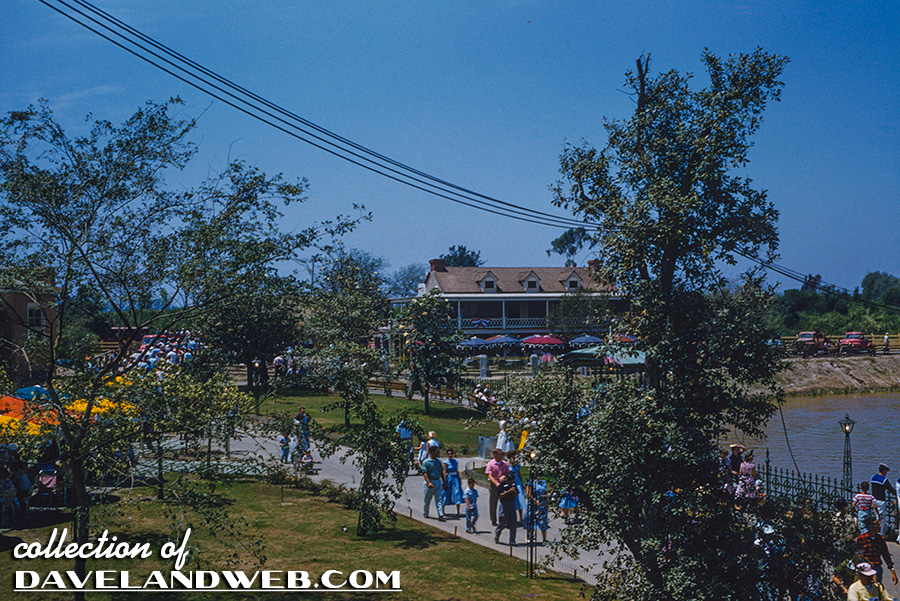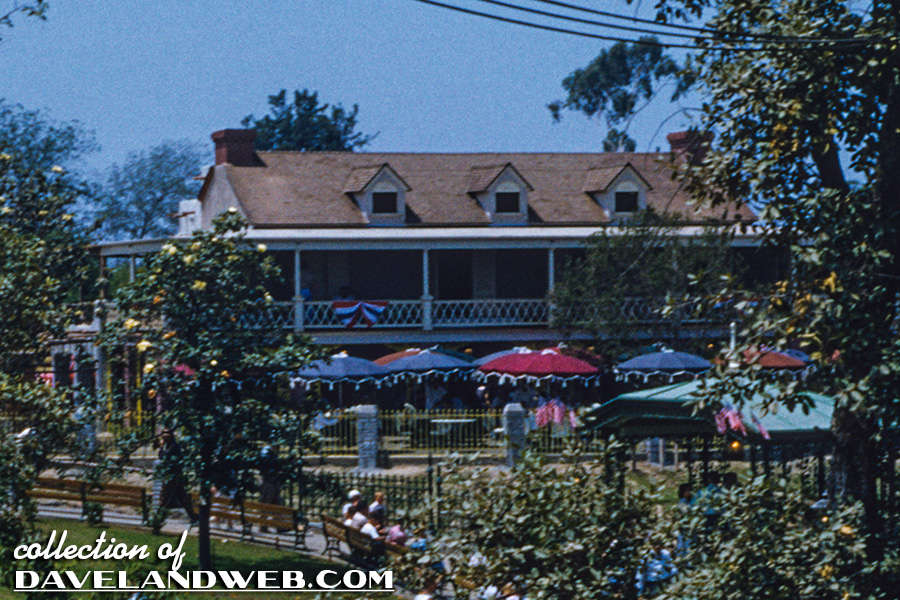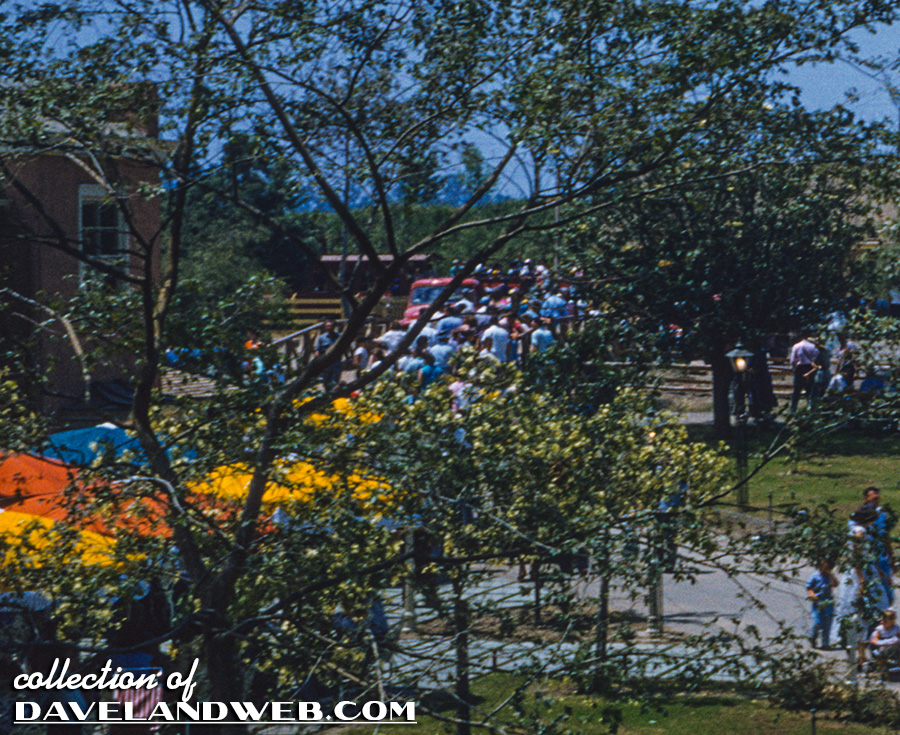 For Outside The Berm, here's a detailed view of the Bull Whip sign from yesterday's post: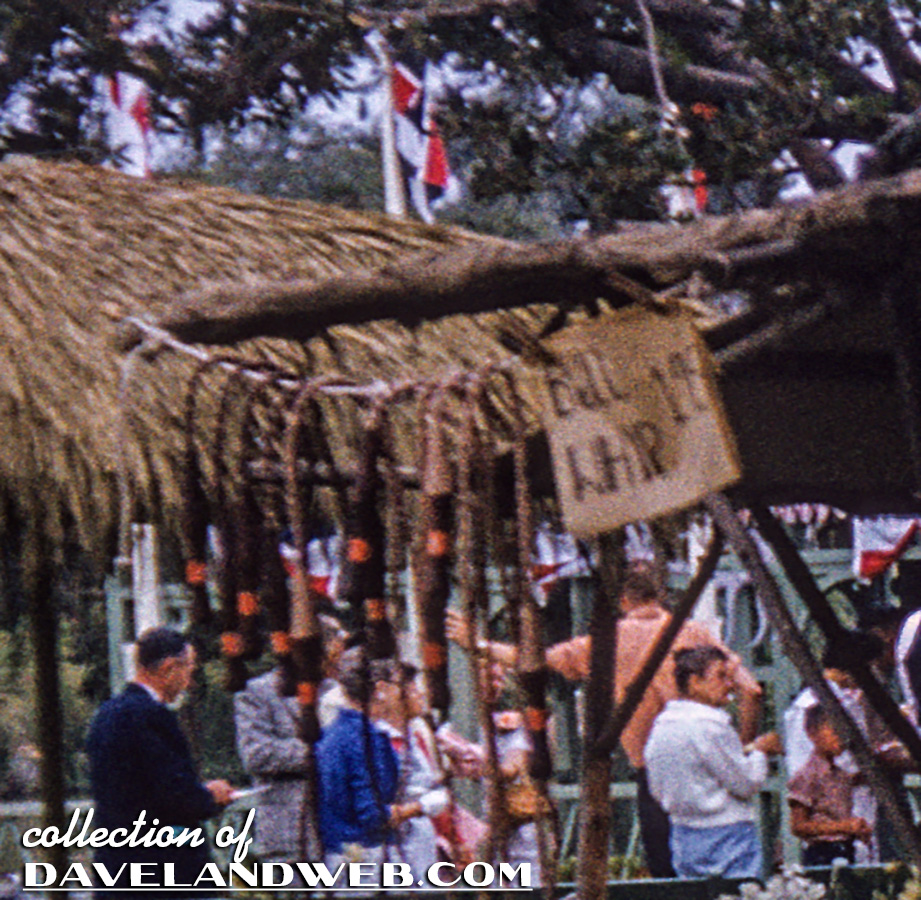 See more vintage and current Chicken Plantation photos at
my website
.