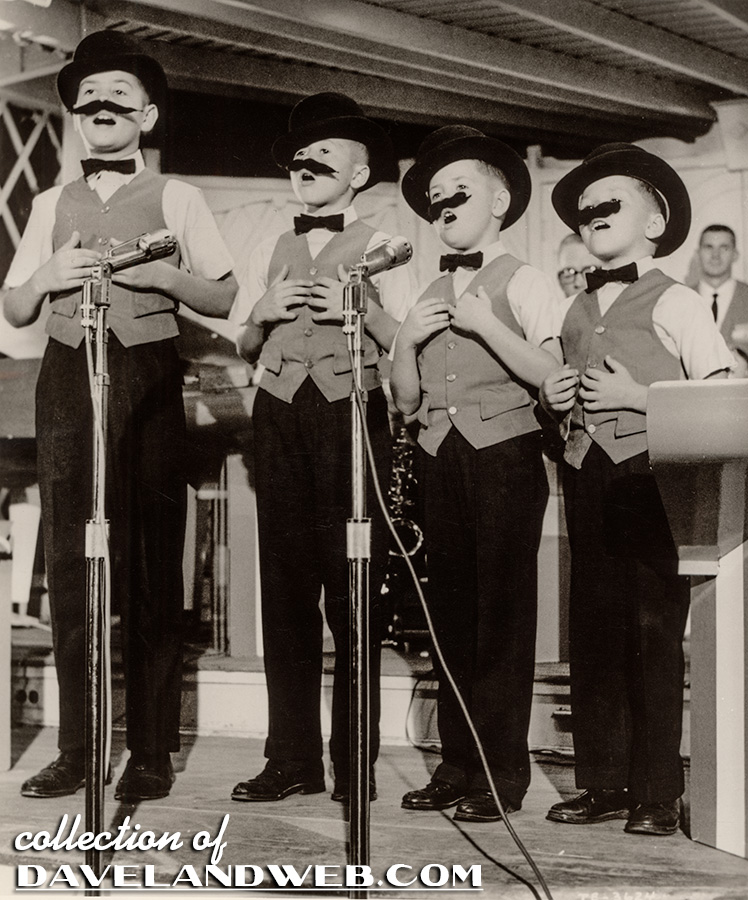 Back in Central Plaza for more "Disneyland After Dark," we see the famous Osmond Brothers (Alan, Jay, Merrill, and Wayne), making their national TV debut with this program. Apparently, they were "discovered" at Disneyland by the Dapper Dans. Lawrence Welk turned them down when they auditioned for him, so Mr. Osmond took the boys to Disneyland to try to cheer them up from Welk's rejection. While at the park, a Disney talent scout saw their impromptu performance with the Dapper Dans and hired them to perform at Disneyland, which led to the "After Dark" gig. Andy Williams saw the Osmonds on "After Dark," hired them for his TV show, and the rest is history. Over at The Tahitian Terrace, things are heating up with the dancers here giving guests a tour of Polynesia through dance and more.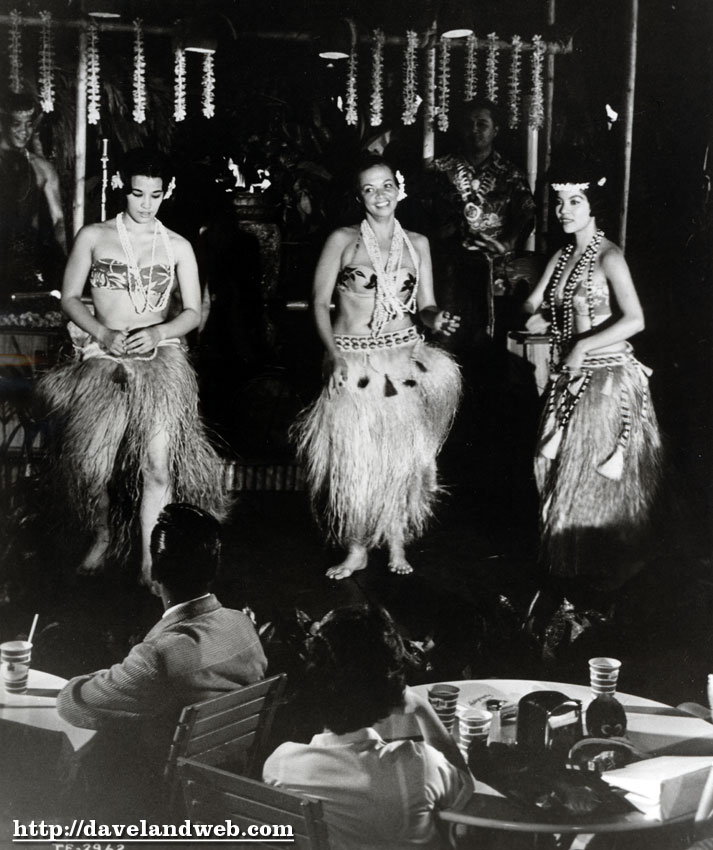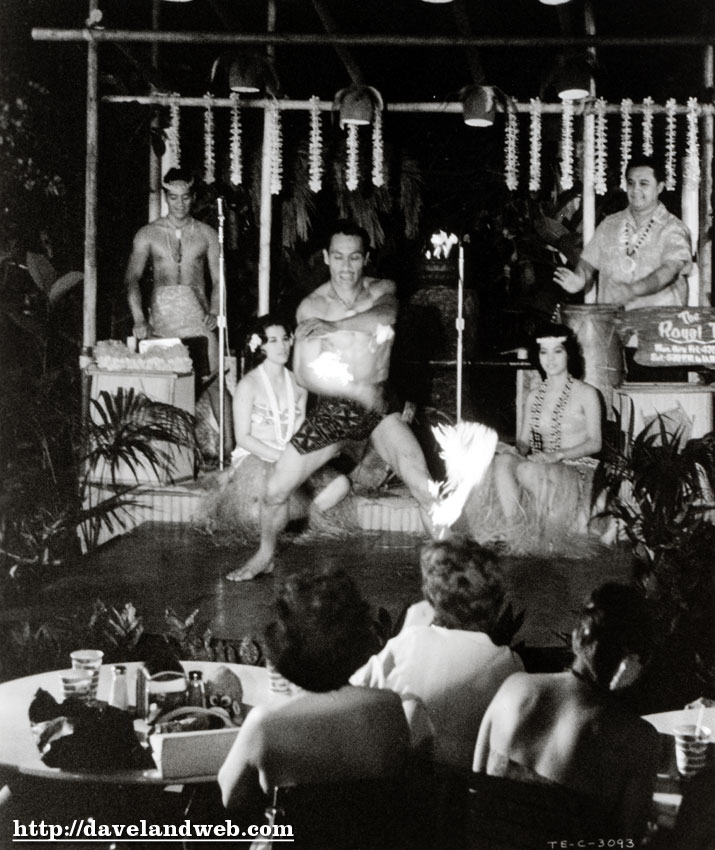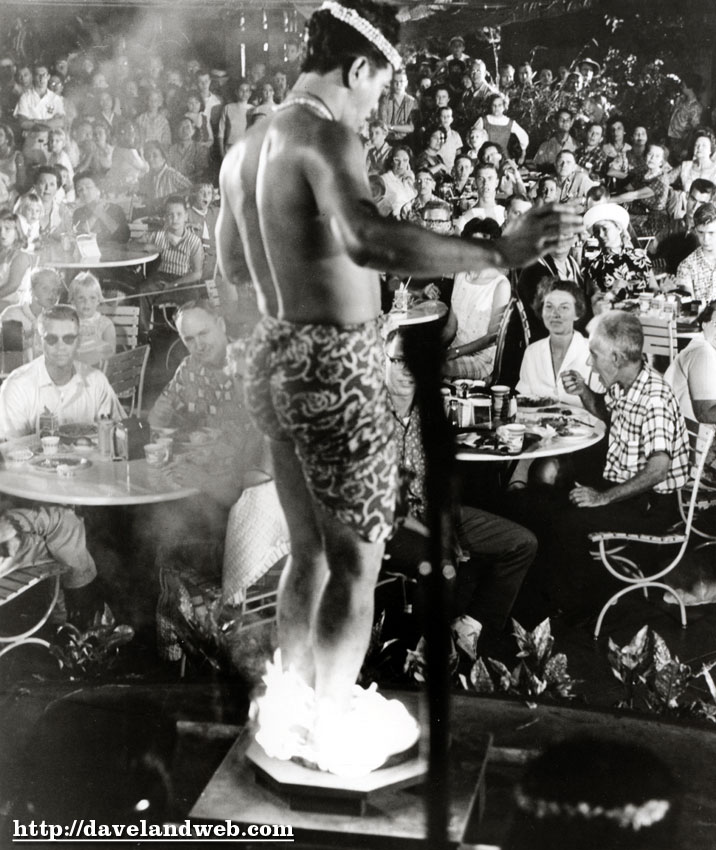 Here's my vote to bring back the Tahitian Terrace! Hey Cox Pilot—Bearride commented that this photo was taken at the Space Bar, not in front of the 20K Exhibit. This photo is obviously the same location as the Annette/Bobby Rydell photos from yesterday; any way to clear this up?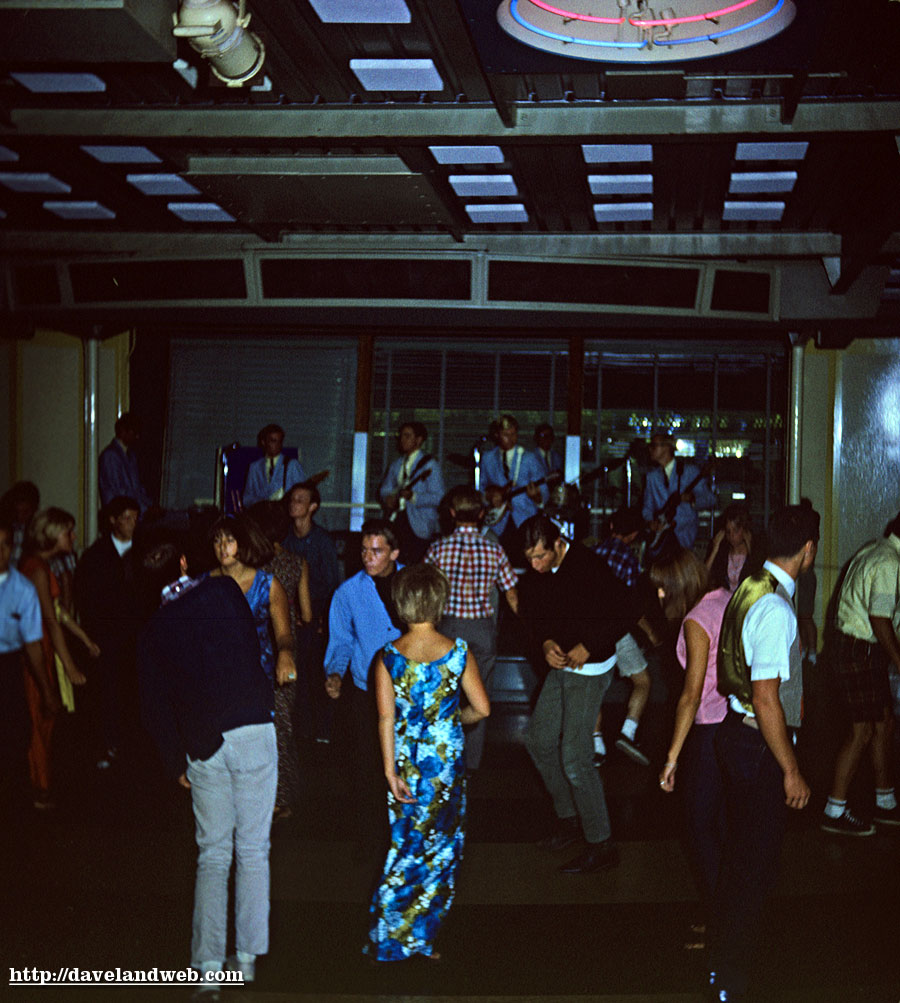 See more vintage & current Tomorrrowland photos at
my regular website
.