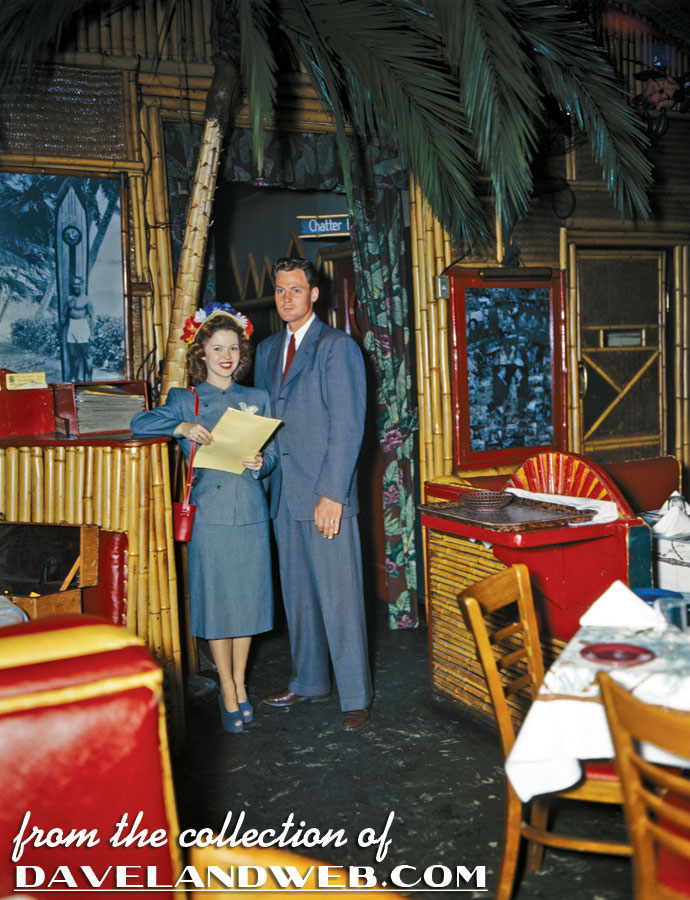 The two photos in today's post show Shirley Temple and her husband at the time, John Agar, painting the town red. I believe these images are from 1948 or 1949, when the couple were on the verge of divorce...and it shows. John does not seem too thrilled to be out with his legendary spouse. The first image shows them in Beverly Hills at The Tropics, opened by Harry "Sugie" Sugarman in 1936. Located at 421 North Rodeo Drive (there was also another location at Sunset and Vine that he opened in 1939), this was one of the earliest of the Pre-Polynesian Pop spots that catered to the motion picture industry. Guests came to see the stars, drink the strong cocktails, and soak up the tropical atmosphere (bamboo, palm trees, and Beverly Hills' first outdoor patio).
Filipino bartenders whipped up drinks named for Sugarman's movie star friends, such as Thin Ice (Sonja Henie: "If your girlfriend is frigid, one of these will break the ice"), Samoa of Samoa (Bette Davis: "Liquid Lightning…sets you on fire!"), Untamed (Lana Turner: "One drink and you're tighter—than Lana Turner's sweater"), Deep Purple (Cesar Romero: "Colorful as the 'Cisco Kid' himself"), and Zulu (George Brent). Sugarman is also the man who came up with the idea for the Hollywood Walk of Fame. The Tropics was sold to Harry Arnheim in the mid 1940's, and then purchased by Steve Crane (former husband of Lana Turner) and turned into the Luau in 1953. In December 1979, the Luau was torn down and replaced by the Rodeo Collection shopping mall.
This photo was taken by Hollywood Fan Magazine photographer Hyman Fink. Zooming in for a closeup you can see the photo of Duke Kahanamoku, a Hawaiian competition swimmer, actor, lawman, early beach volleyball player, and businessman who made surfing famous. Kahanamoku was also a five-time Olympic medalist in swimming.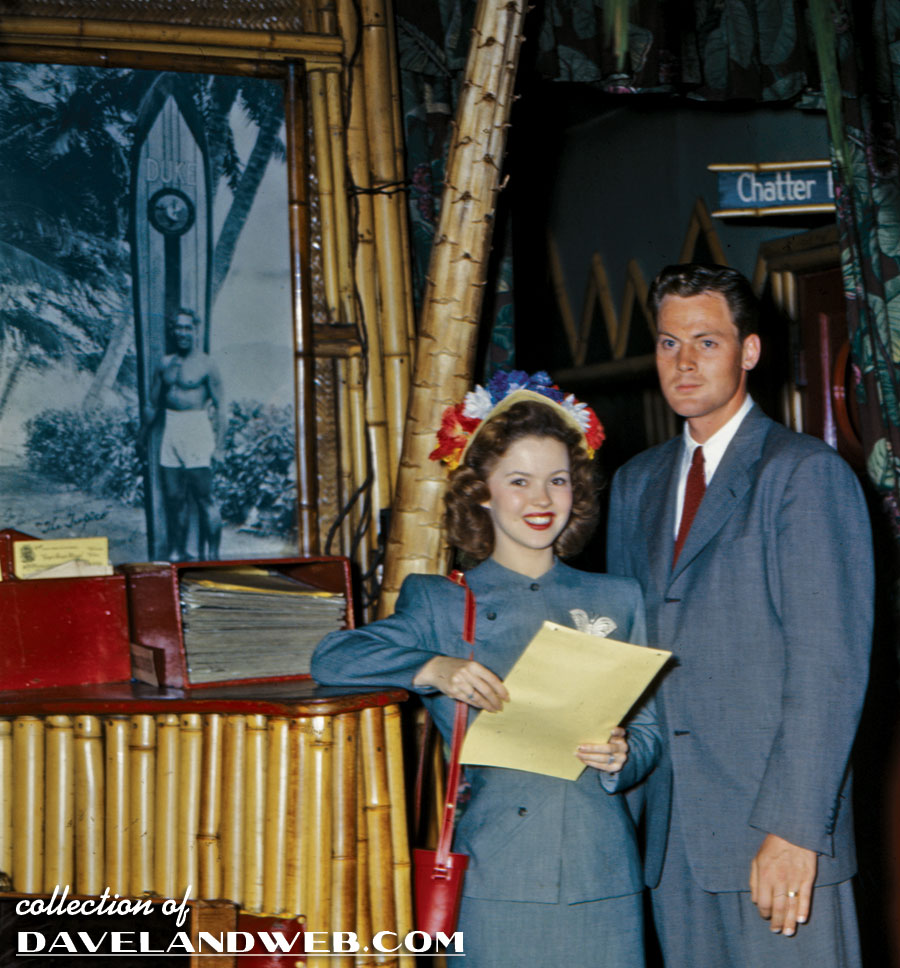 This other image from the same evening shows the not-so-happy couple at the Brown Derby Restaurant. Maybe the awful hat Shirley is wearing was the real cause of the problems between the two!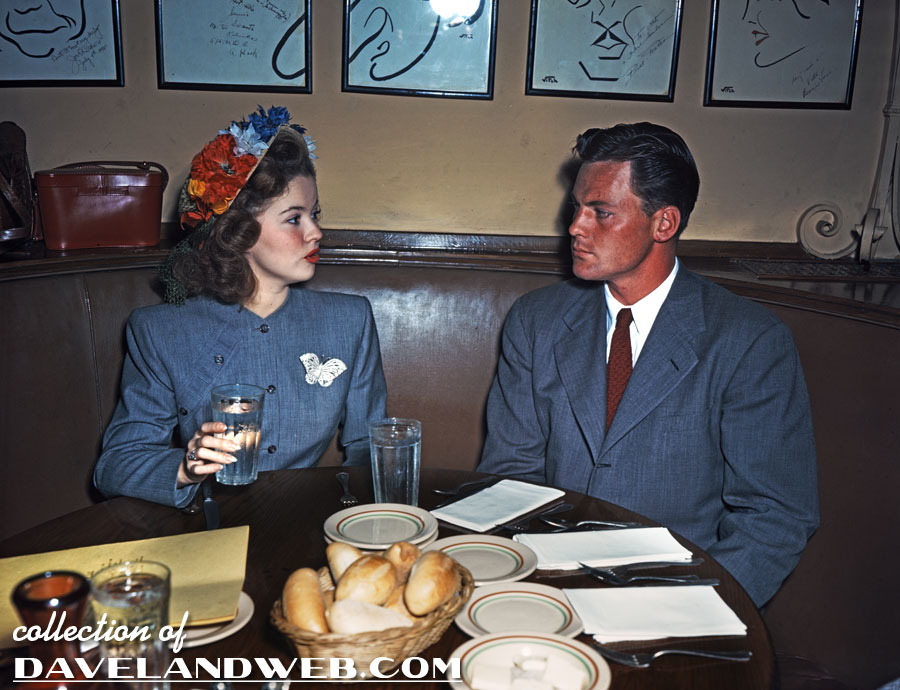 Jimmy Durante's signature can be seen in this closeup; the Derby was famous for the caricatures on the wall of famous celebrities. The ones in this photo were by Eddie Vitch, who had approached Derby owner Robert Cobb in 1931 and offered to draw caricatures of the famous guests who dined there.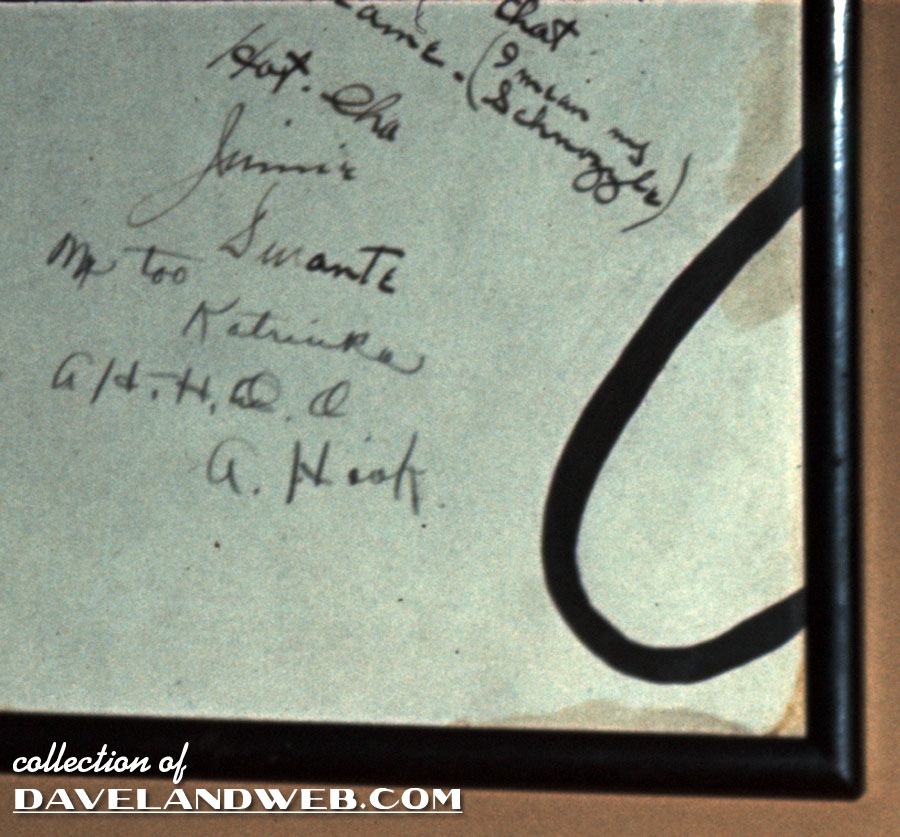 Here's Shirley with The Great Schnozzola himself in a still from a deleted musical sequence filmed for 1938's "Little Miss Broadway" called, "Hop, Skip, Jump and Slide":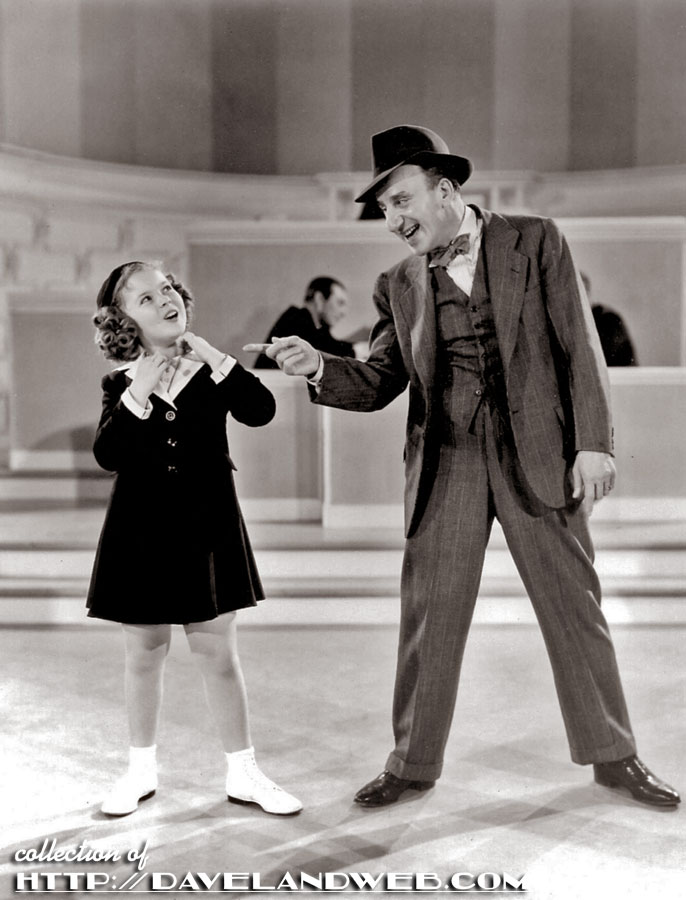 The 1939 classic "The Wizard of Oz" opens nationwide in theaters today for a limited engagement in a brand spanking new 3D version;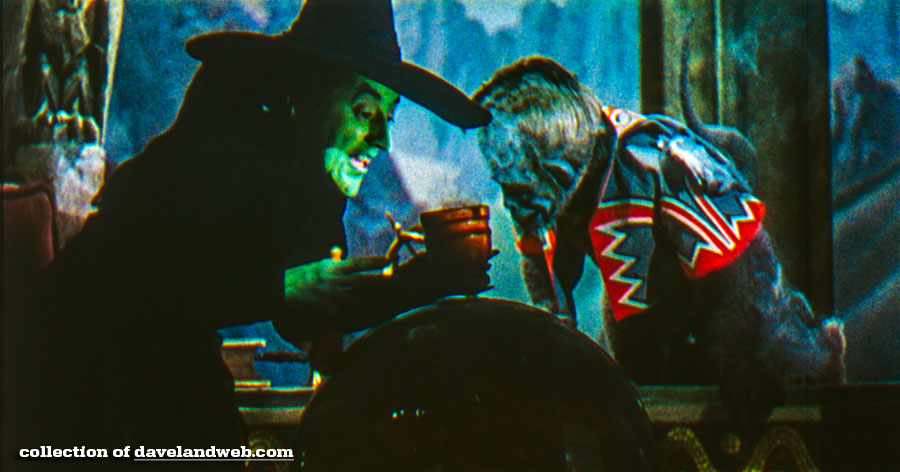 The reviews so far have raved about how fantastic the (almost) 75 year old film looks; I can't wait to check it out.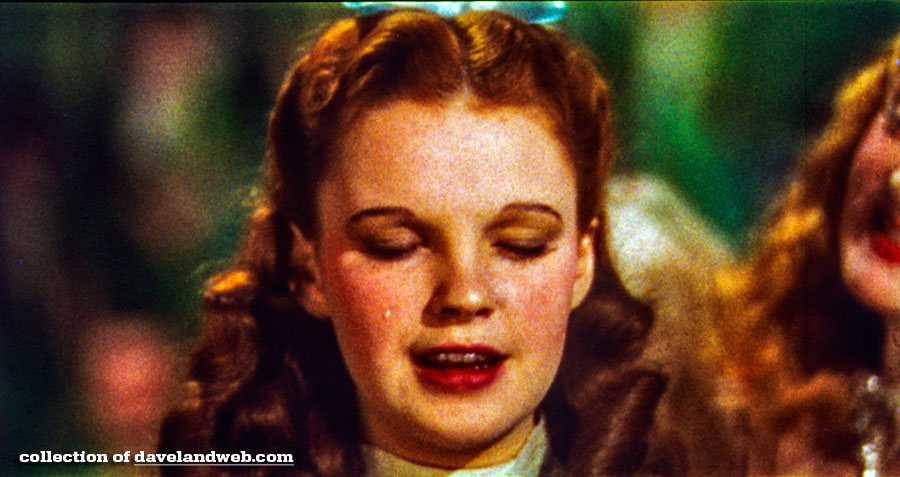 See more Shirley Temple photos on my
Shirley Temple web pages.