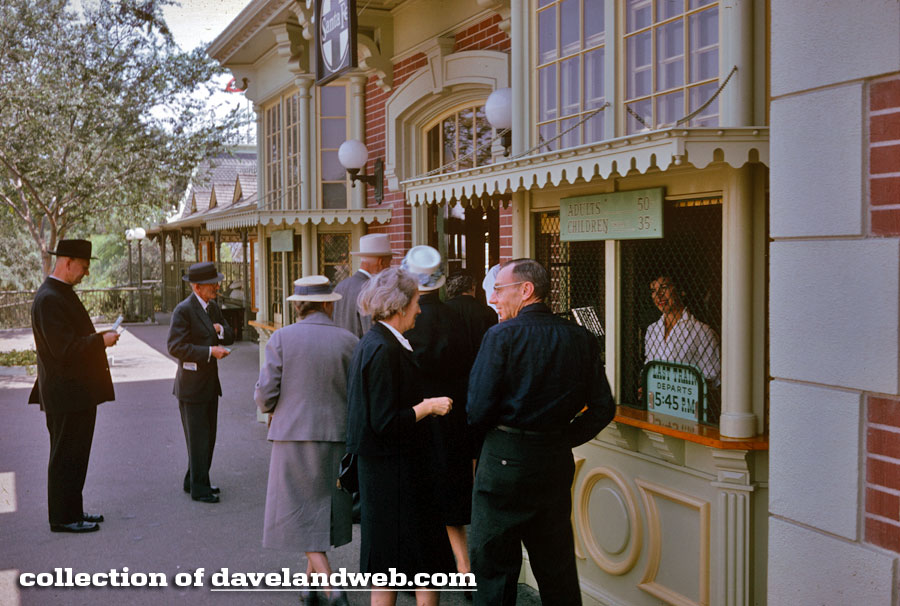 There aren't many of us left out there who remember that Disneyland once operated on a ticket system. Tickets were necessary for almost every attraction, and ticket booths were scattered throughout the park. In this April 1961 photo, you can see the ticket window at the Main Street Train Station. Let's zoom in, shall we?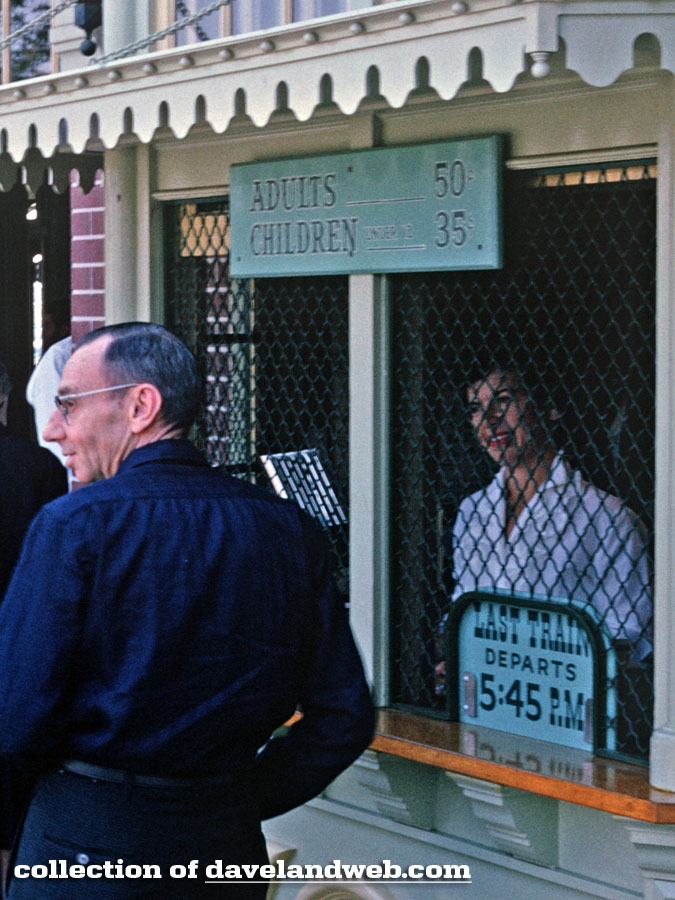 Here's a wider shot from June 1965: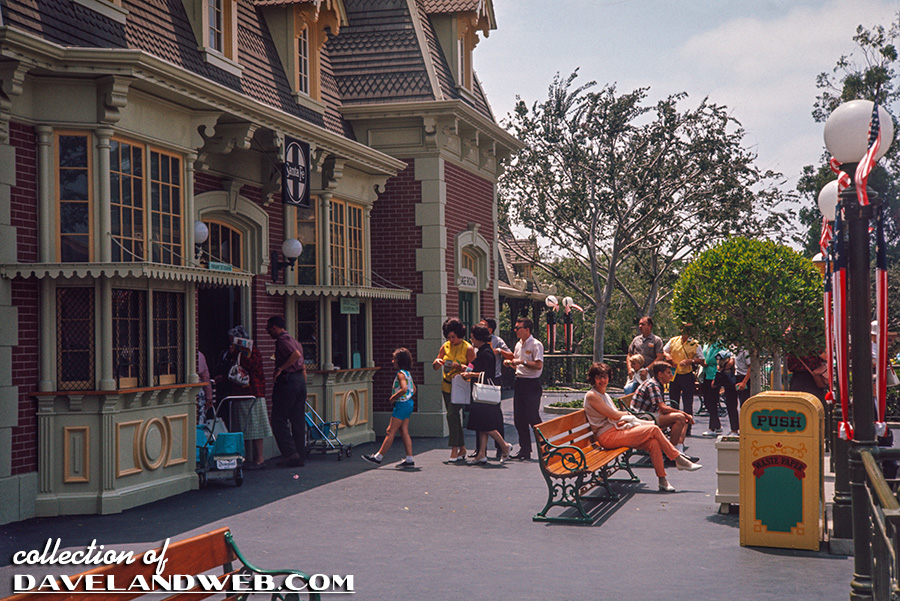 To the right of the ticket window, you can see the baggage room in this January 1969 shot: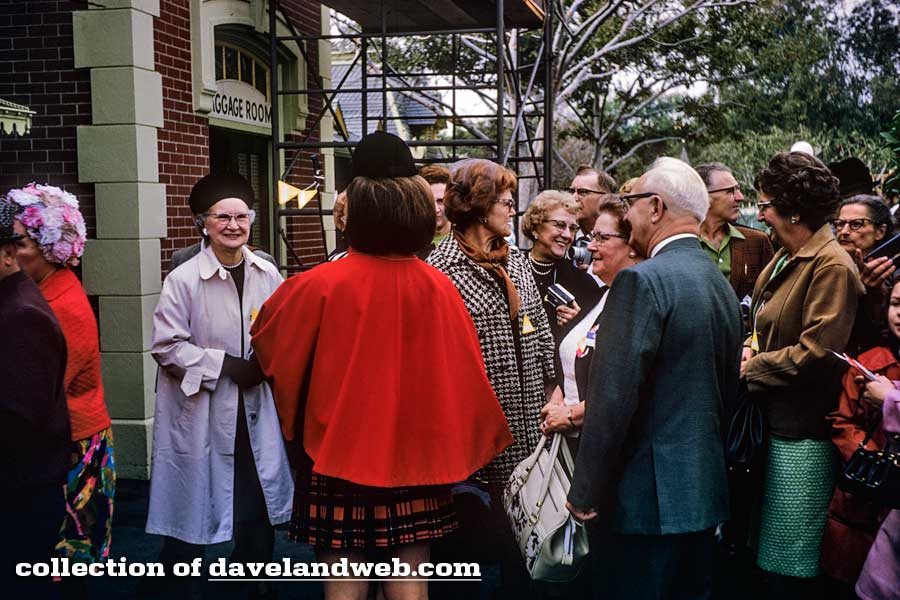 In this contemporary shot from 2011, you can see that the Baggage window is still labeled as such, but obviously, the ticket windows no longer function as such.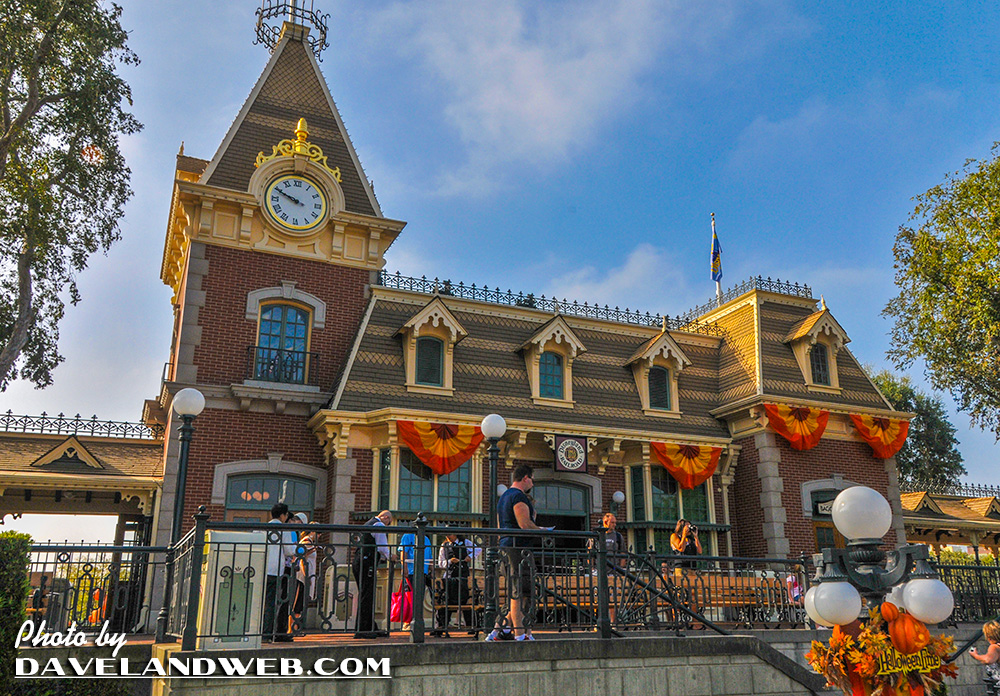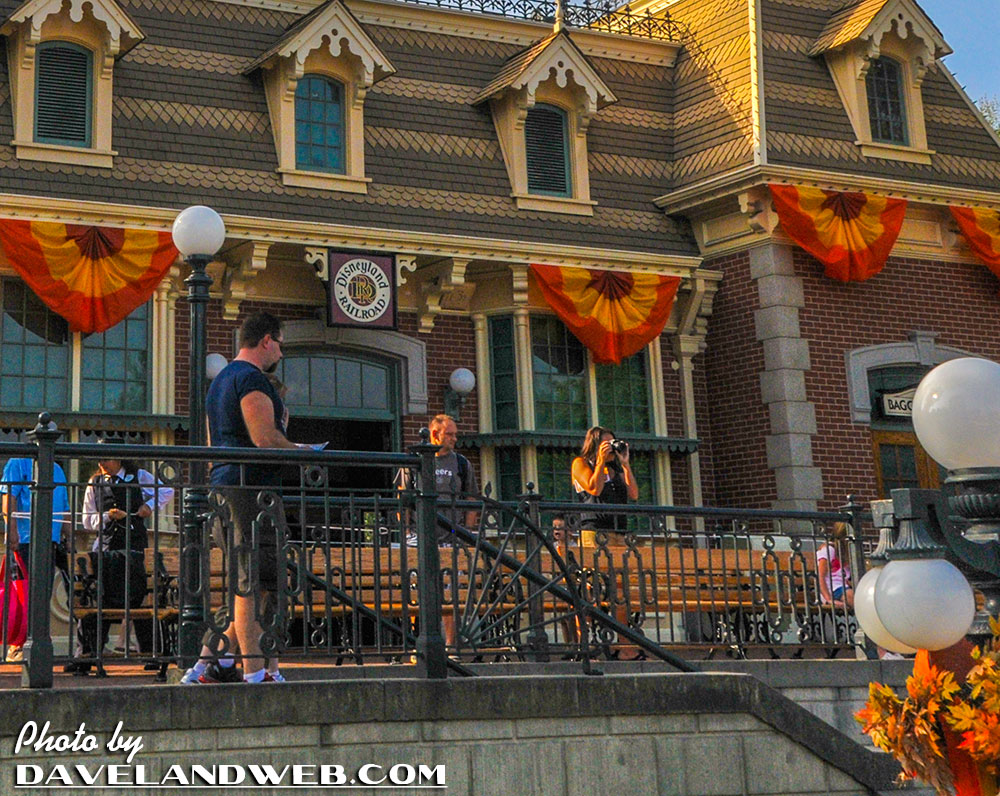 Too many people in that image! I need to go back on my next trip and get some more of the Main Street Train Station. I have a ton of shots of the side that faces the entrance, but couldn't find anything better than this for the Town Square side. Shameful!
See more vintage & current Disneyland Disneyland Railroad Main Street Station photos on my
Main Street Station web pages.