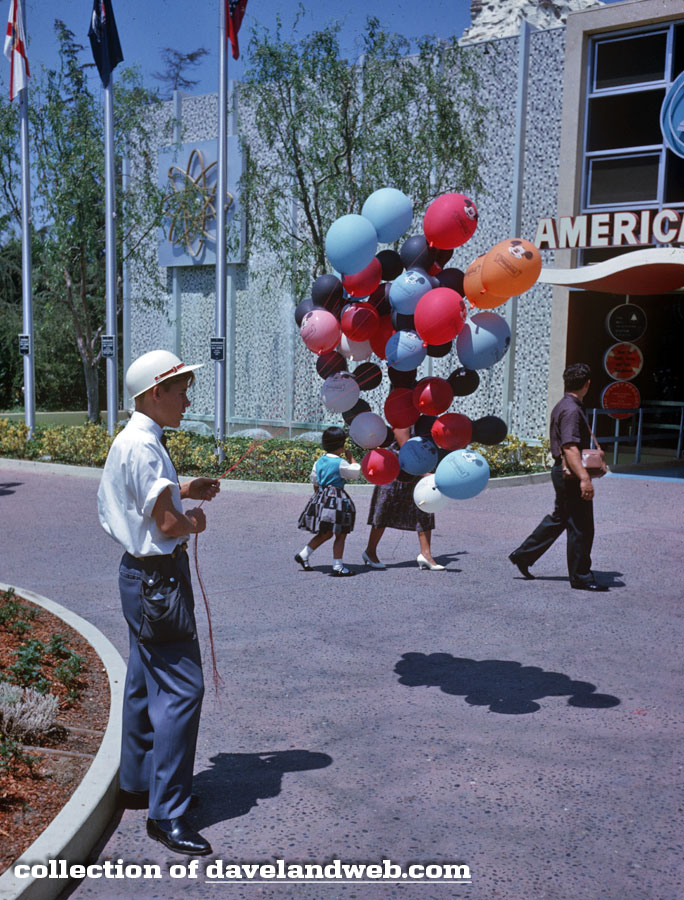 Few guests escape Disneyland without some kind of a souvenir purchase; it's the type of place that makes you want to take a piece of it home with you to remember your magical day. Balloons have been around since the beginning, and at least for a short time, make a colorful and festive remembrance of the park. This August 1962 image was taken in front of the Monsanto Hall of Chemistry in Tomorrowland. This balloon seller must be having a good day; his coin pocket is bulging full of change and his bouquet of balloons is looking sparse.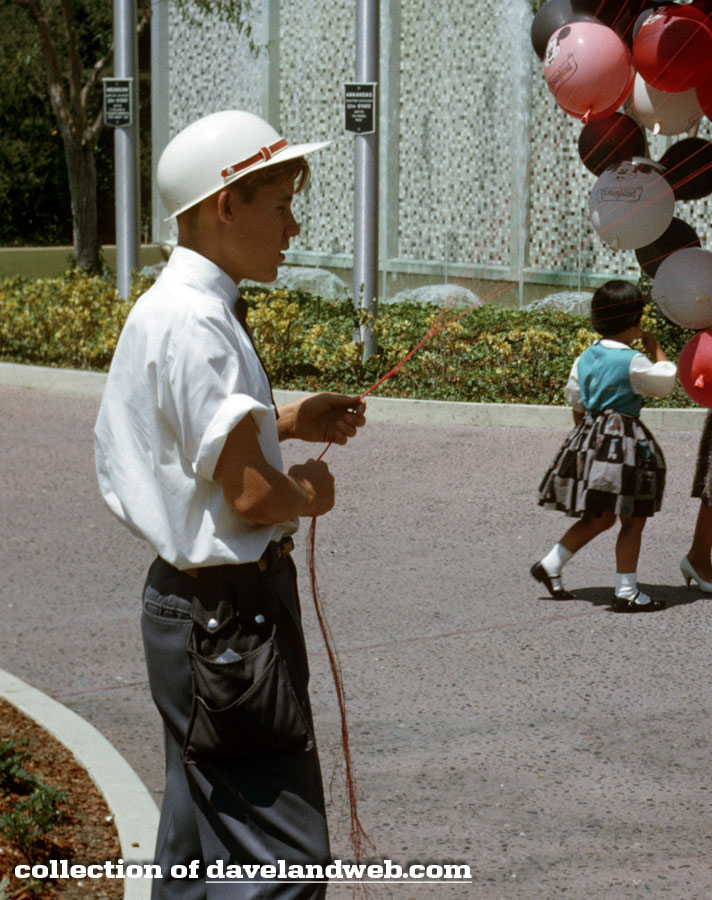 In this twilight December 1964 shot, the balloon vendor appears to be ready to finish his day.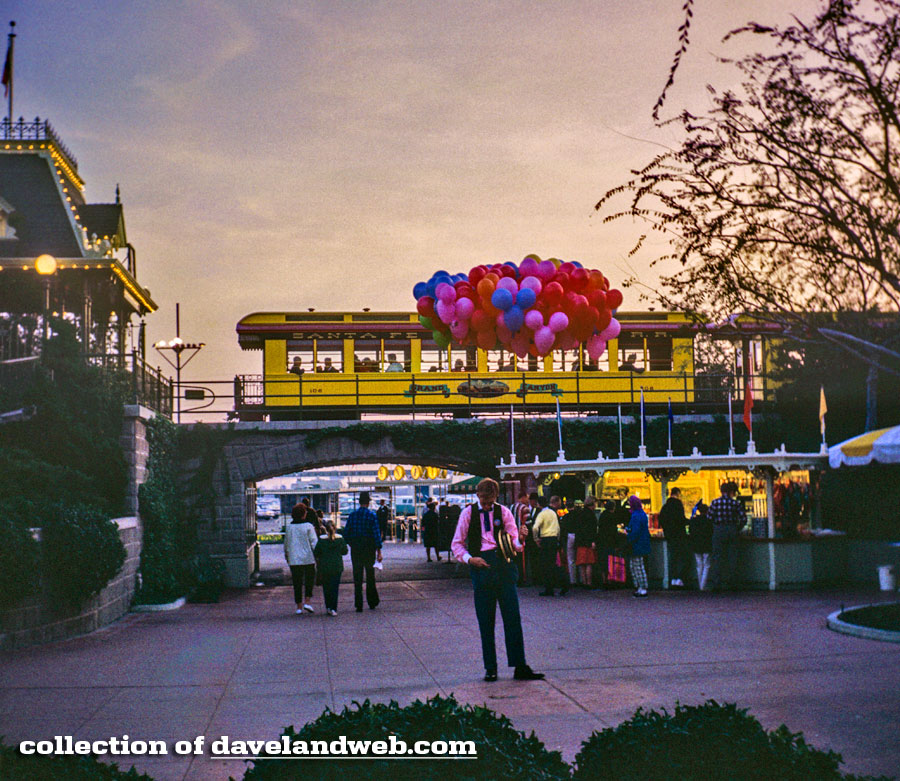 Checking his pocket watch to see if his shift is over?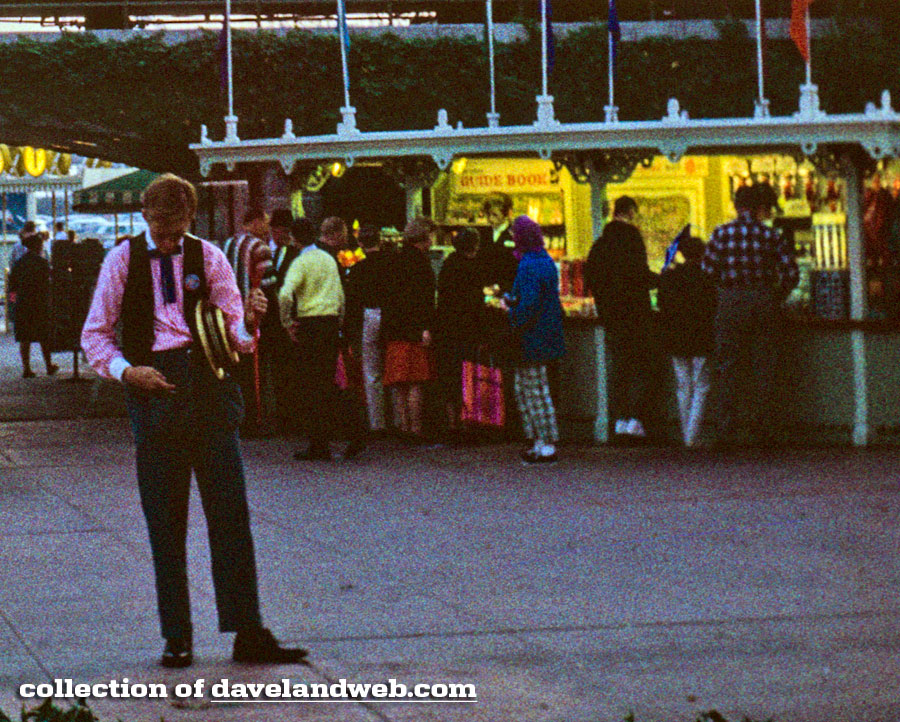 This July 1965 vendor seems a bit fresher, starting his day off crossing under the train bridge into Town Square.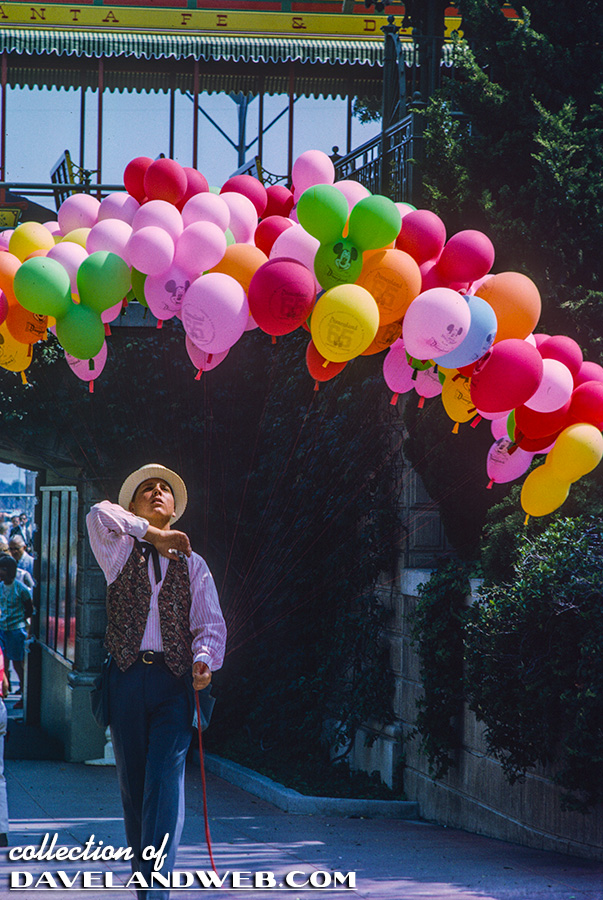 Avoiding the paparazzi, this March 1975 seller looks as if he might be cold (why else would he wear a heavy coat like that in sunny Socal?).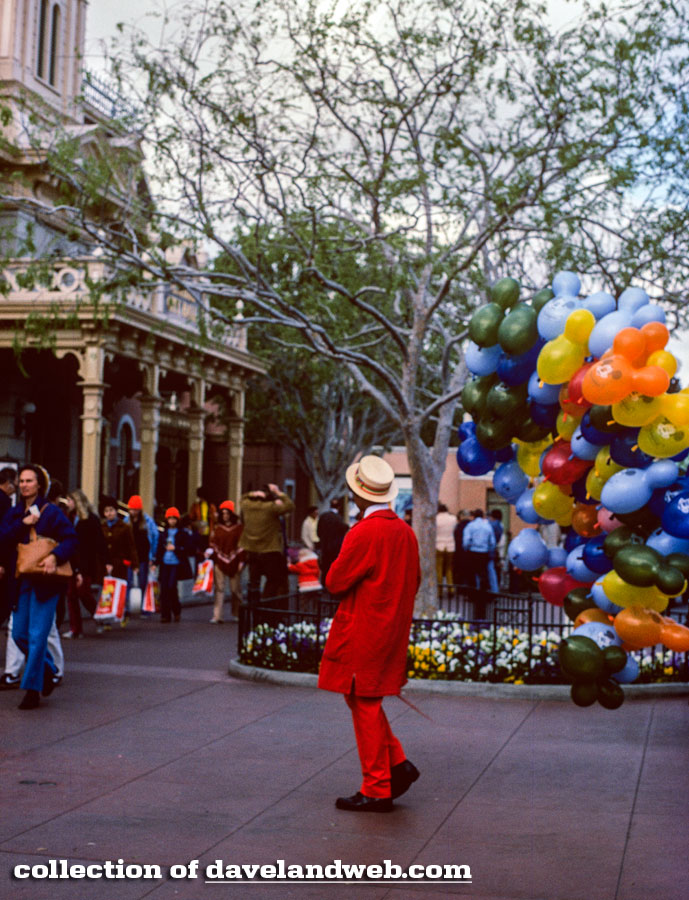 Even balloons have gone high-tech at the park, with a Mickey head inside of another balloon.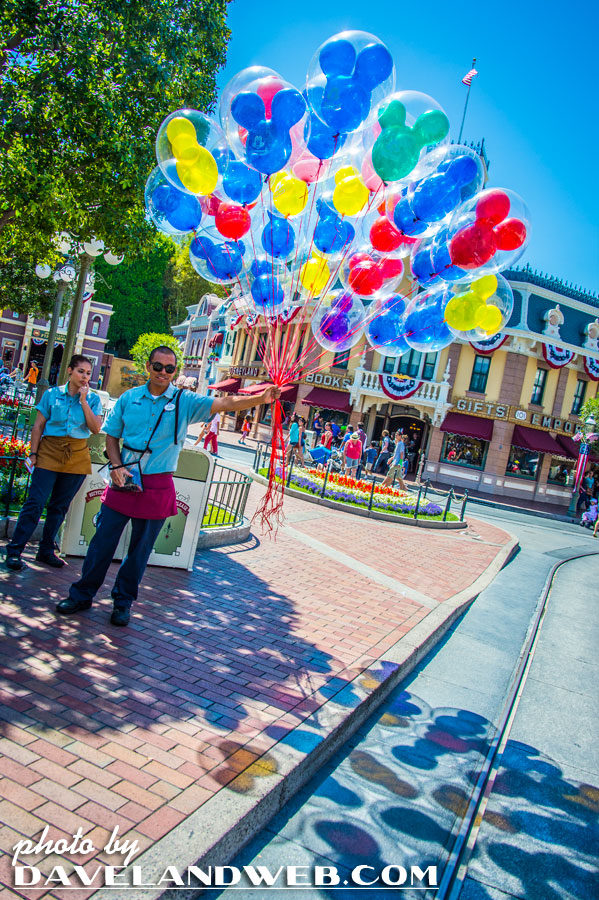 What's your favorite souvenir at Disneyland?
See more vintage & current Disneyland Disneyland photos on my
Disneyland web pages.