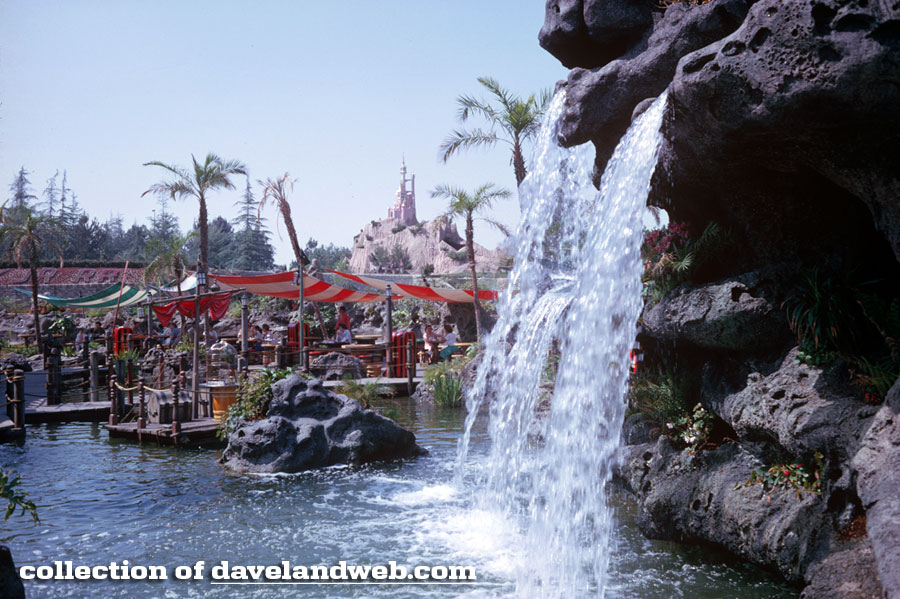 There is something about a waterfall that really adds to the experience of visiting Disneyland, especially since the park is located in southern California where water is not exactly plentiful. To see and hear the thunderous sound of the water cascading over rocks into the river/pool/lagoon below is nothing short of magical...and fairly expensive to maintain. Today's post celebrates the waterfalls of the past and present, beginning with one of my favorites of all-time, Skull Rock in Fantasyland. The first image for today is from April 1961, and is a rare view of the back of the waterfall that came out of the mouth of the Skull:
This particular waterfall disappeared during the 1983 Fantasyland remodel. Don't cry for Fantasyland, folks, as there is still a waterfall left for guests to enjoy. You can see it here in this August 1959 shot of the recently opened Matterhorn: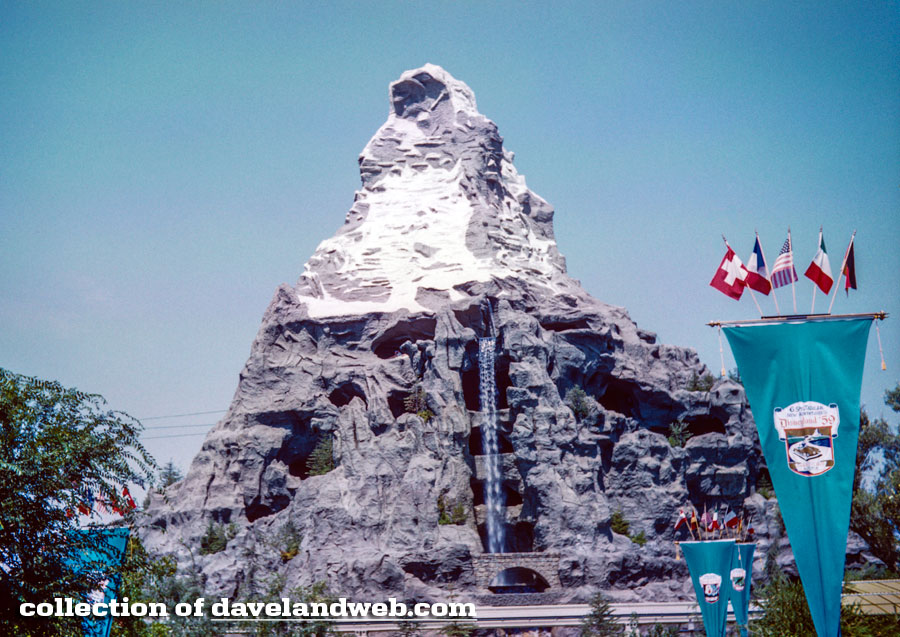 This night shot that I took reveals that waterfalls look good in the dark, too!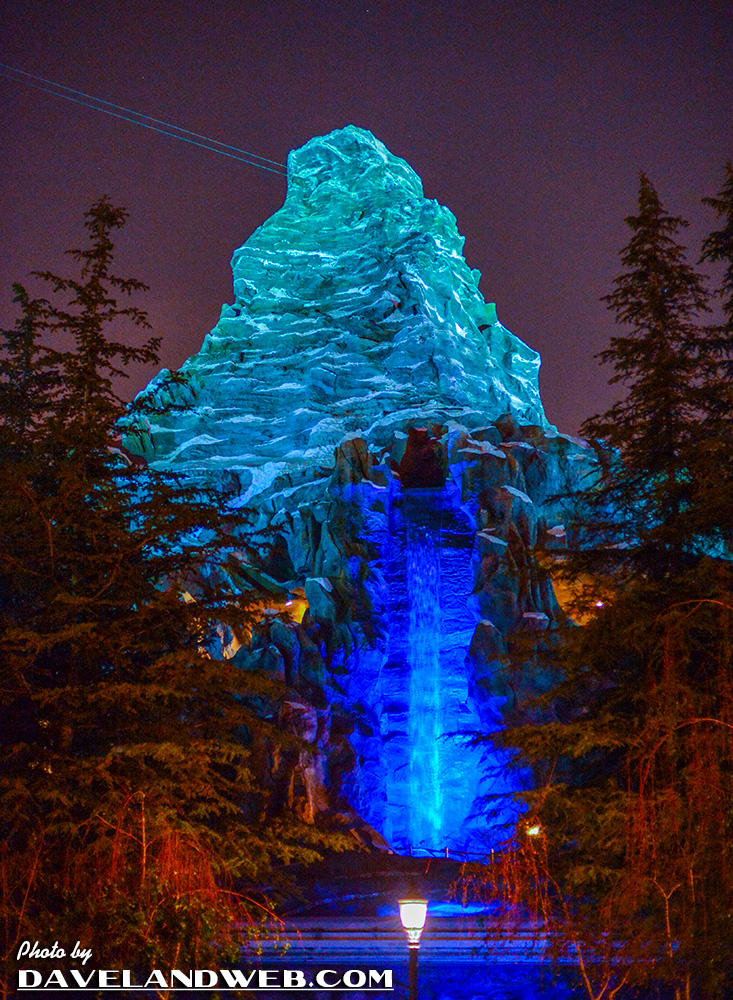 One of the park's most famous waterfalls can be found at Adventureland's Jungle Cruise attraction, shown in this August 1963 photo: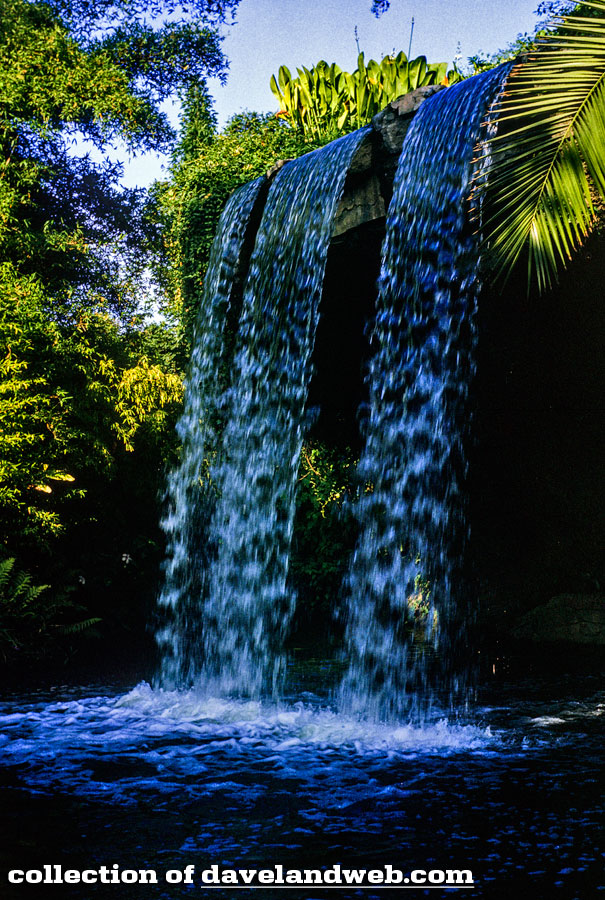 Guests still enjoy seeing "the backside of water" at Schweitzer falls, even if the amount of water it pushes out is at a lesser capacity: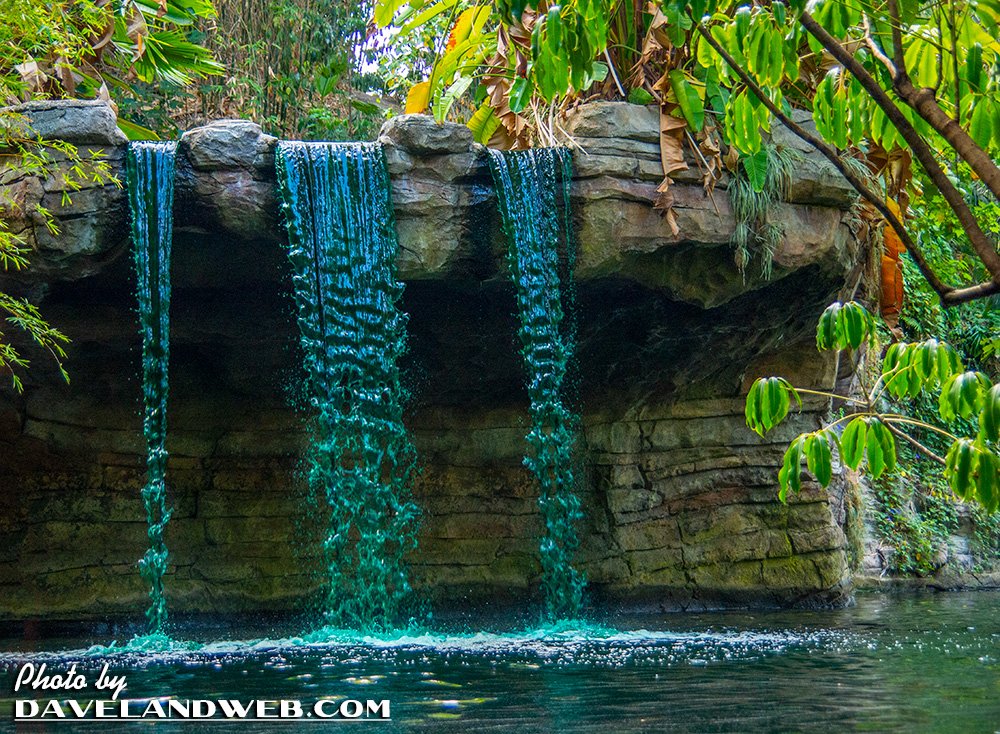 Tomorrowland has twin waterfalls over at The Submarine Voyage, seen in this 1960's vintage photo: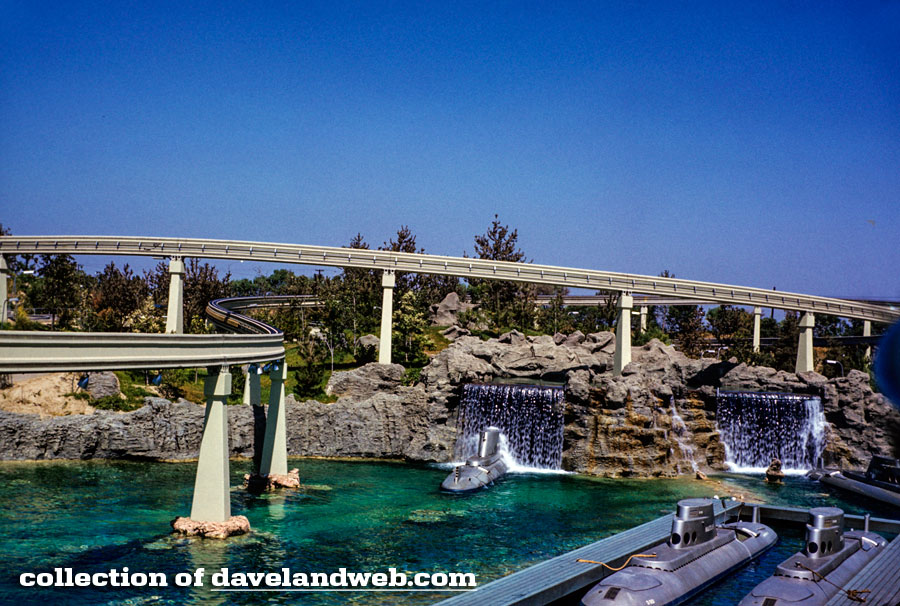 Both waterfalls still cascade over the submarines, which are now yellow in honor of Nemo, who currently resides in the lagoon: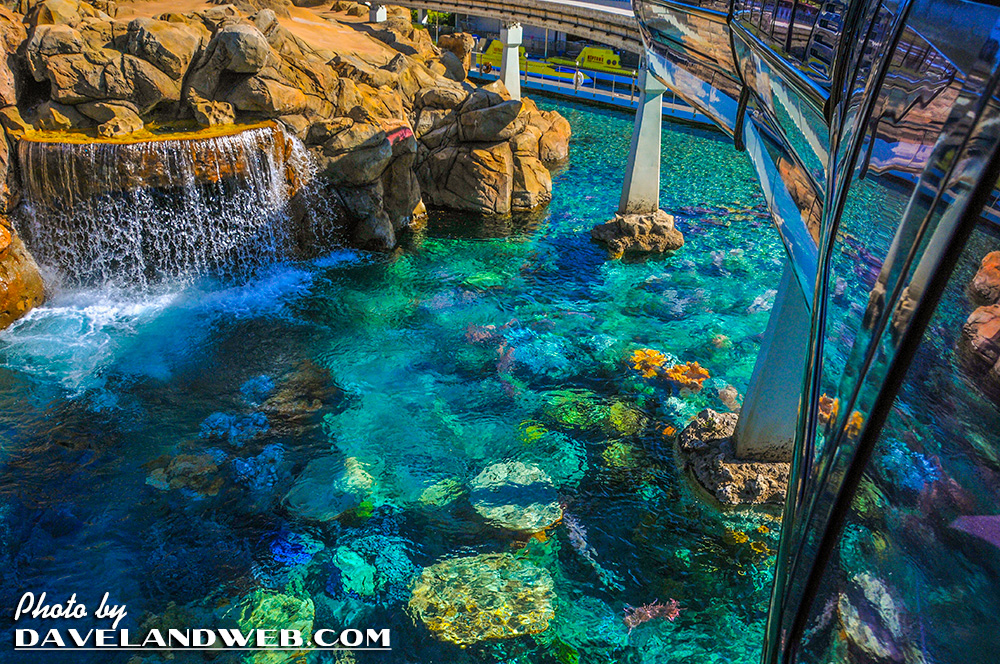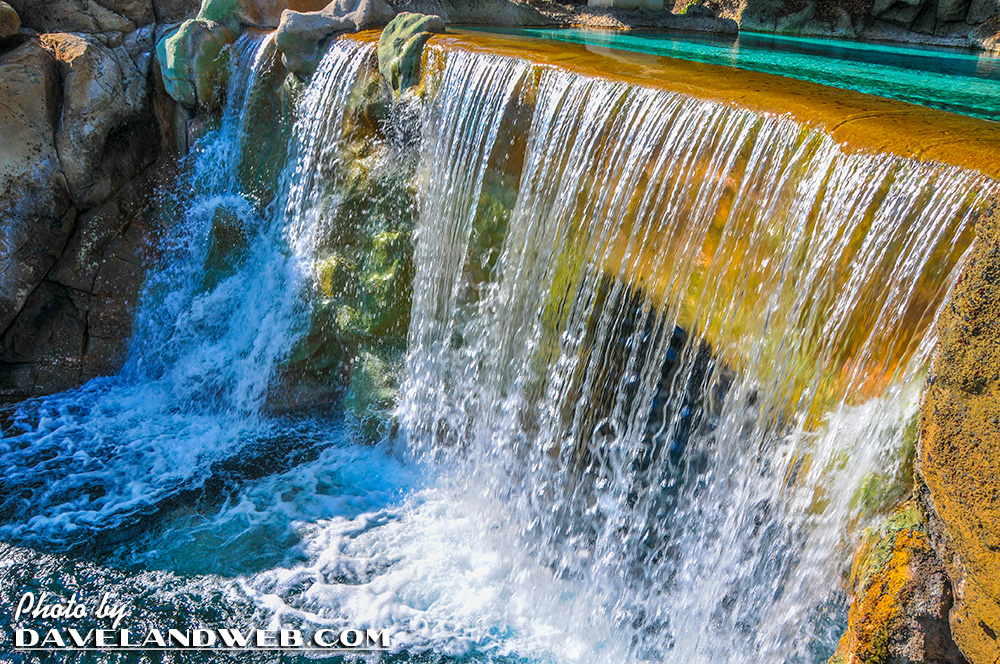 Over at Nature's Wonderland, guests were bedazzled by the funky colors of the now missing Rainbow Caverns and the falls inside: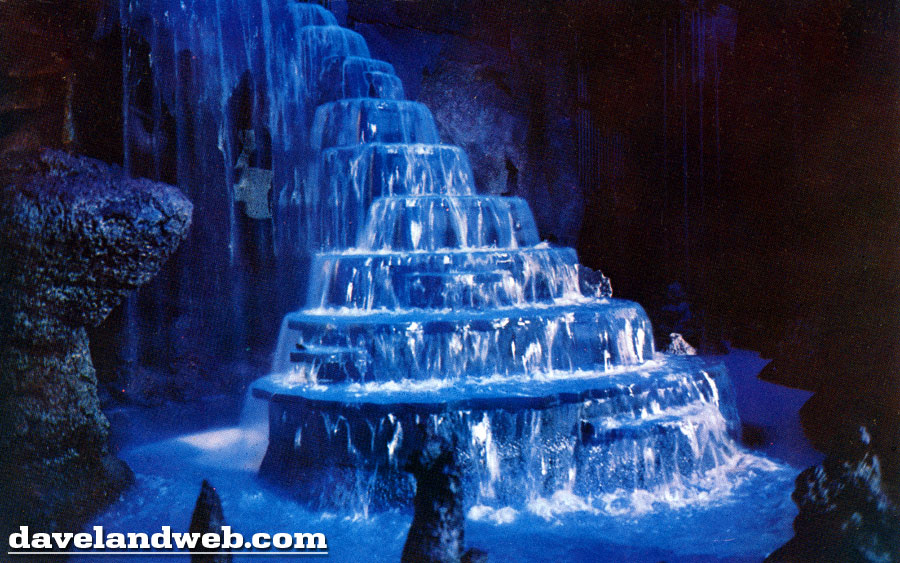 Today, the Rainbow Caverns of Big Thunder Mountain feature more of a mist effect:
The waterfall outside of the attraction sure is a beaut, though: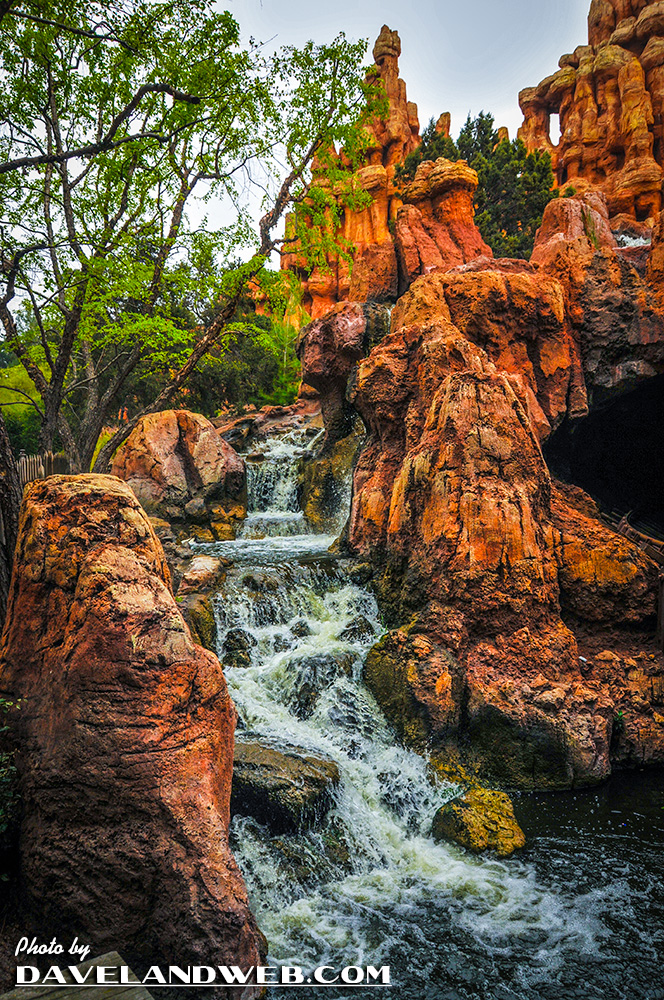 Cascade Peak was one of the most impressive falls in the park, located next to the Mark Twain/Columbia dock. It was removed in 1998 due to the unwanted cost of having to refurb it.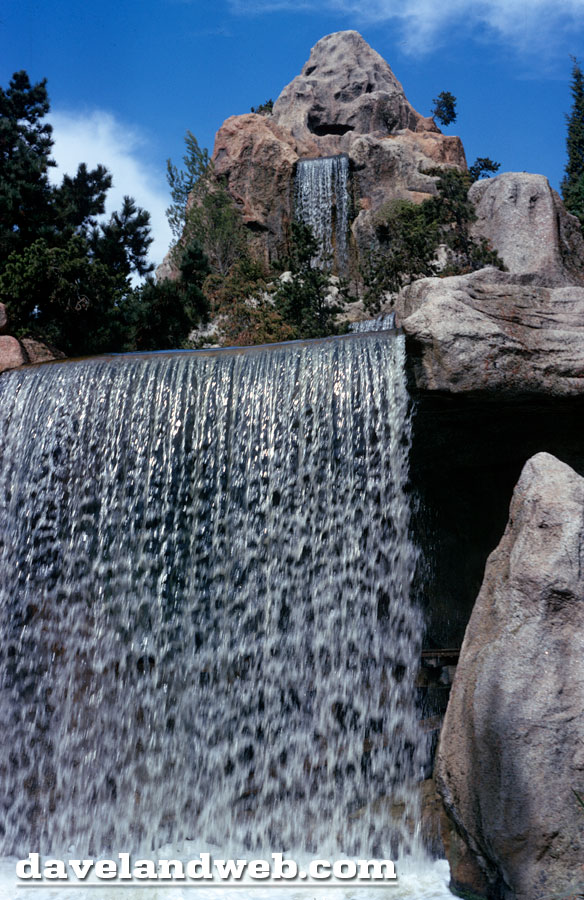 I am surprised to discover that my only real shot of the thunderous waterfall at Splash Mountain is this sickly long shot!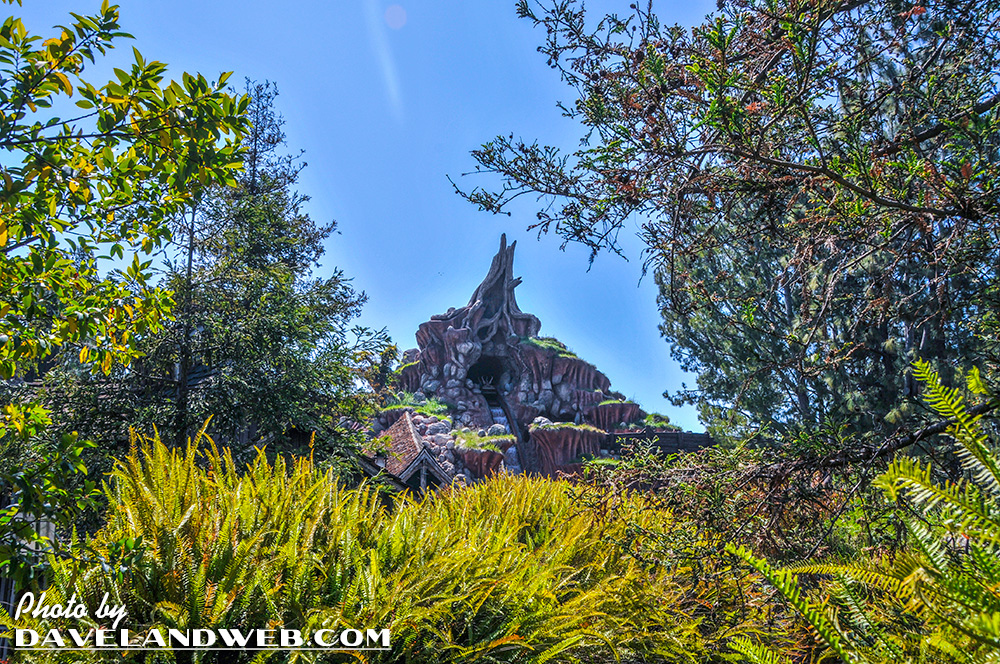 Now I have something else to shoot on my next visit to the park! Have I missed any?
See more vintage & current Disneyland photos on my
Disneyland web pages.