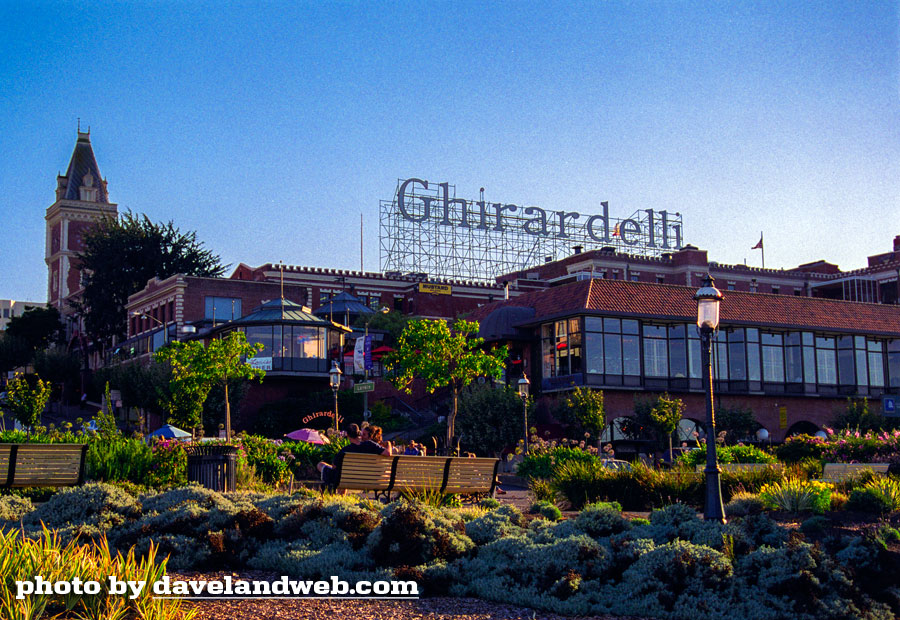 I was raised on ice cream. I cannot remember a day from my childhood that there wasn't a box of Breyer's Ice Cream in the freezer. I can eat the stuff until I am sick...literally. Yup, I'm an ice-cream-aholic. Fortunately, Farrells' closest location is over an hour away. Unfortunately (for my waist-line), Ghiradelli's is less than ten minutes away. Photo number one from today shows historic Ghiradelli Square in San Francisco, which was once the headquarters of the company. Below is the Gaslamp District location of the Ghiradelli Ice Cream and Chocolate Shop.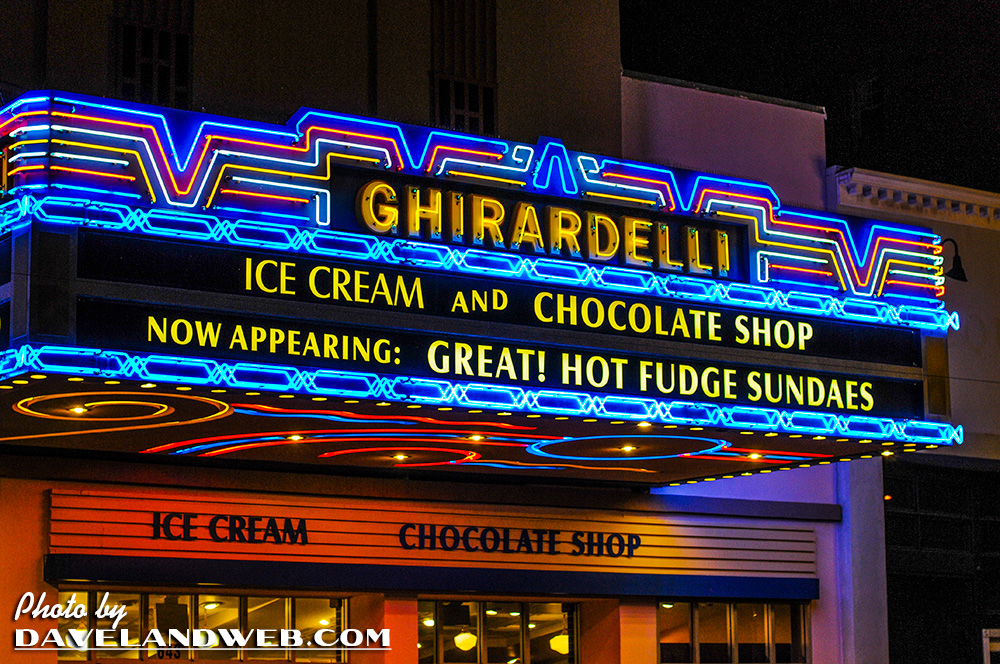 On this occasion, I was accompanied by my good friend MarMar and her precocious daughter, Maeve. The two of them (separately and together) make formidable challengers to my ice cream consumption. Upon entering, we were each given wrapped Pumpkin Spice Chocolate samples by a friendly Ghiradelli employee. The inside of the shop is a step back in time, when Ice Cream Parlours were found in most communities.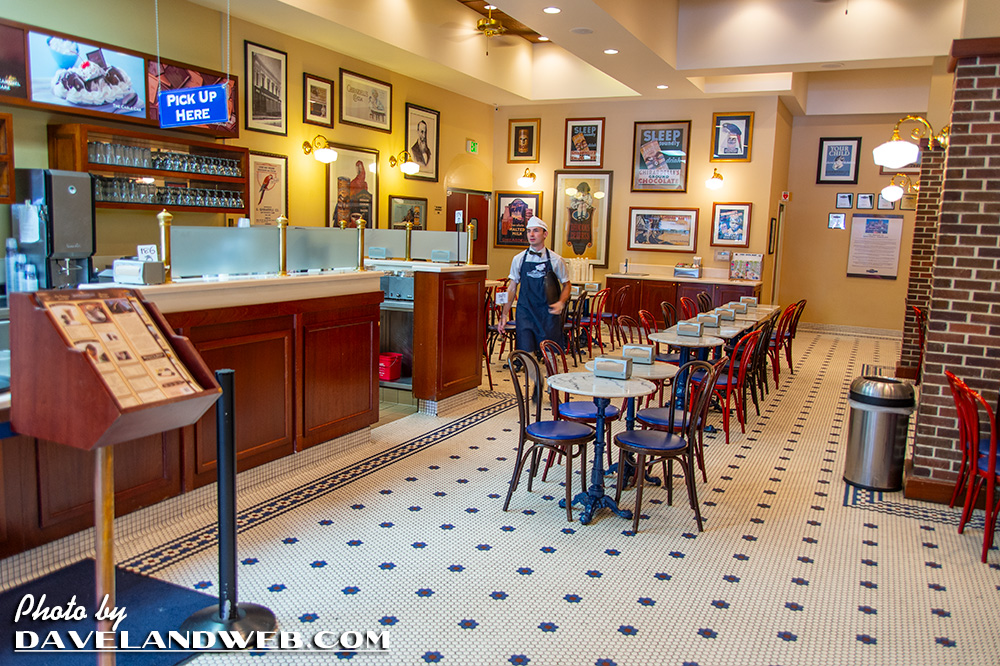 What to get...narrowing down the deliciously tempting choices can be overwhelming!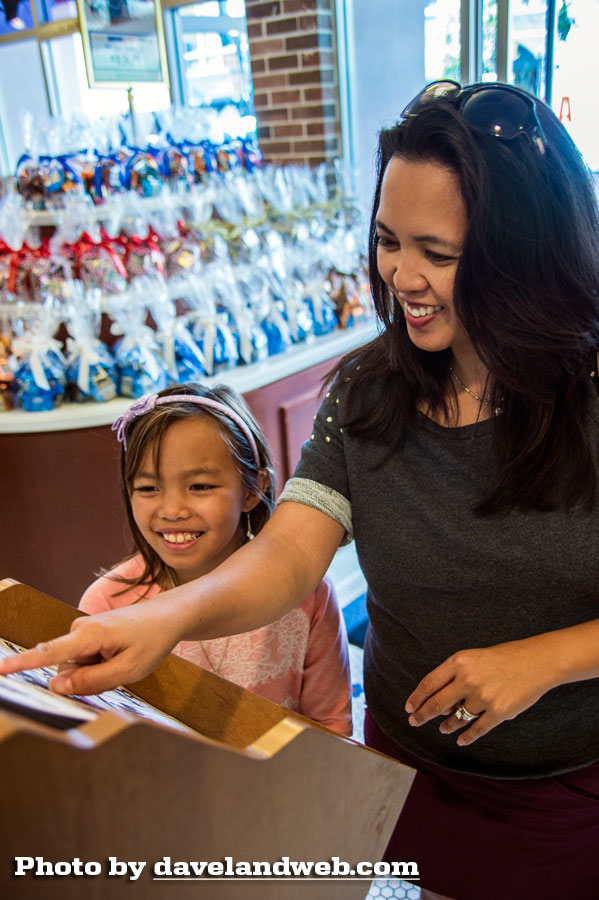 This is the closest shot I have of what we ate; they looked so good that all three of us immediately dug into our sundaes like savages.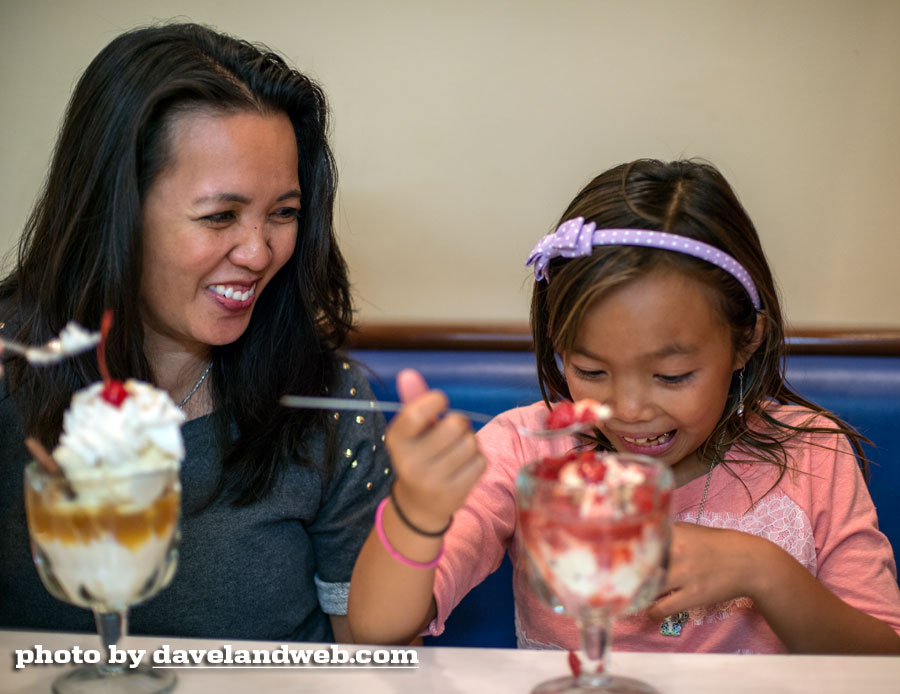 Maeve had a bit of a brain-freeze, which can often happen when you indulge in a frozen treat too quickly.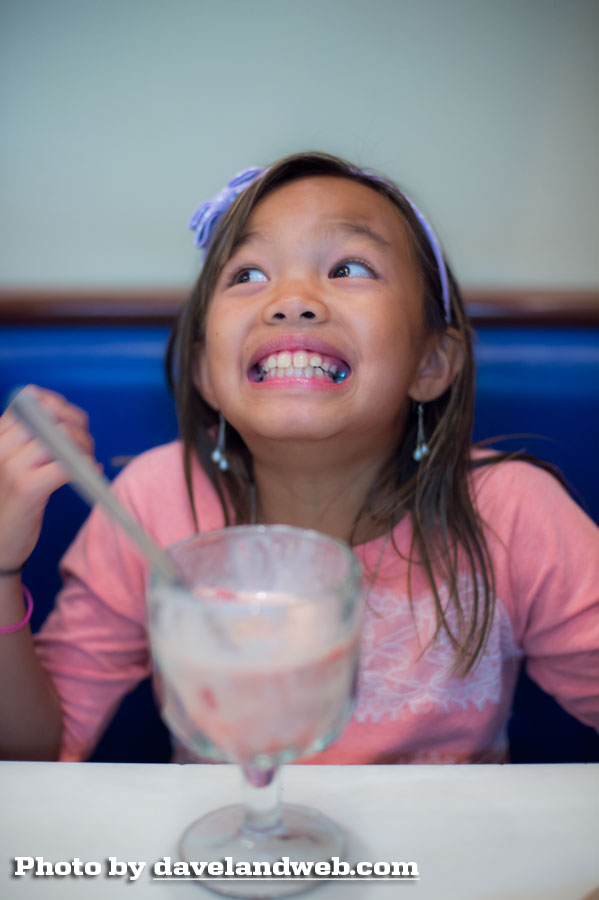 It's nothing that a little mother-daughter nuzzling can't help thaw out, though.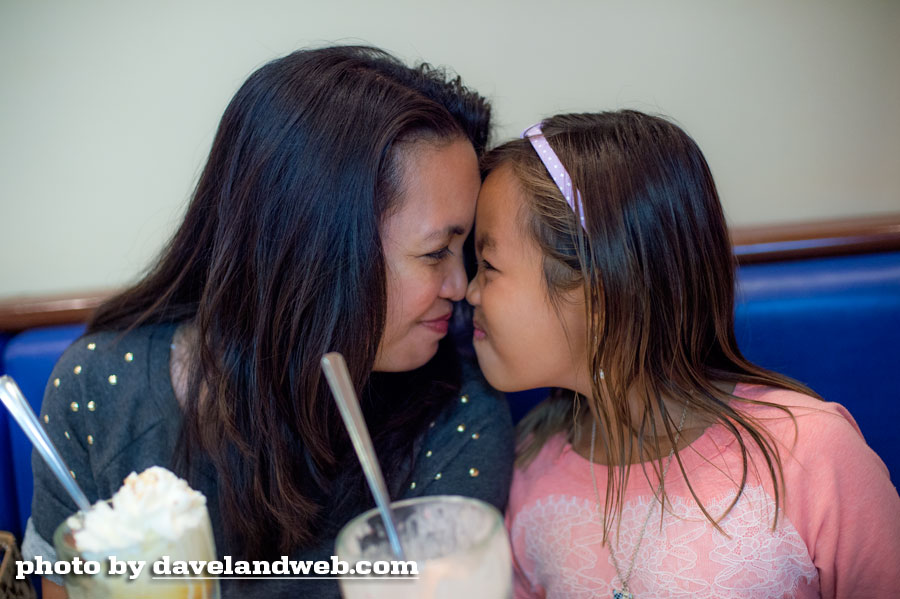 Maeve picked out a sweet treat for her brother, who did not get the opportunity to join us (it was a mother-daughter bonding session!).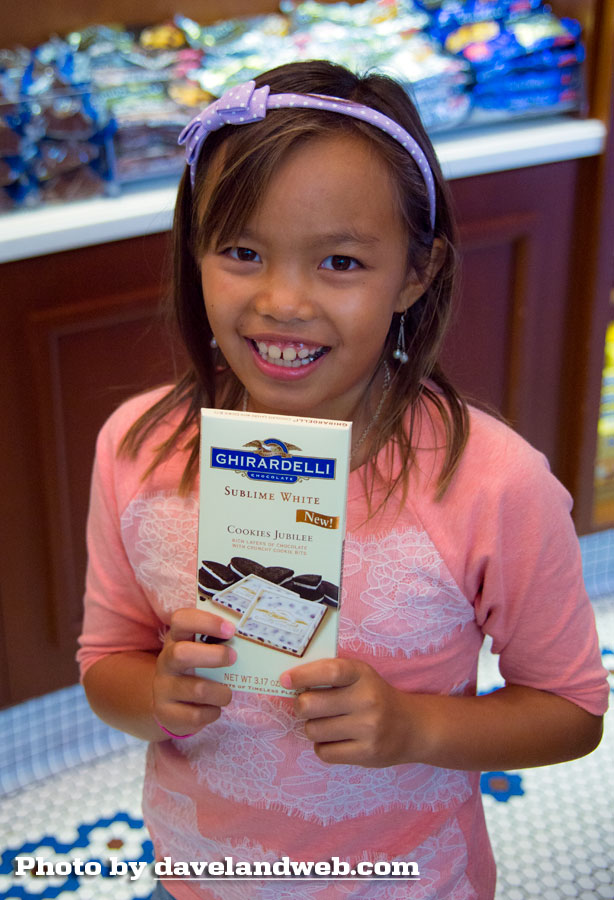 Although I've walked into the new Disney California Adventure location, I have yet to eat there.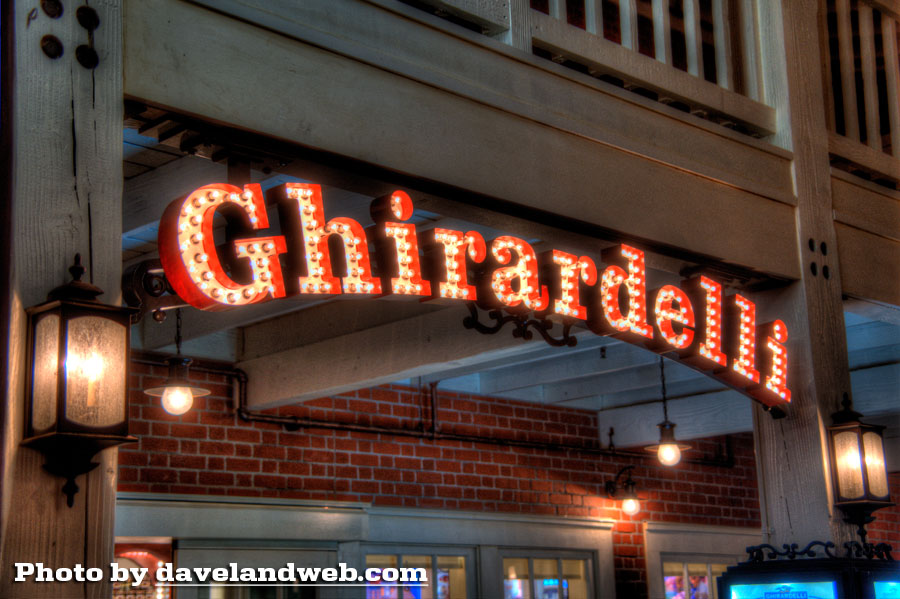 The interior includes an homage to the Ghiradelli Square location.
After putting this post together, I am craving an ice cream sundae. I think I'll go to the gym first!
See more Daveland photos on my
photo web pages.